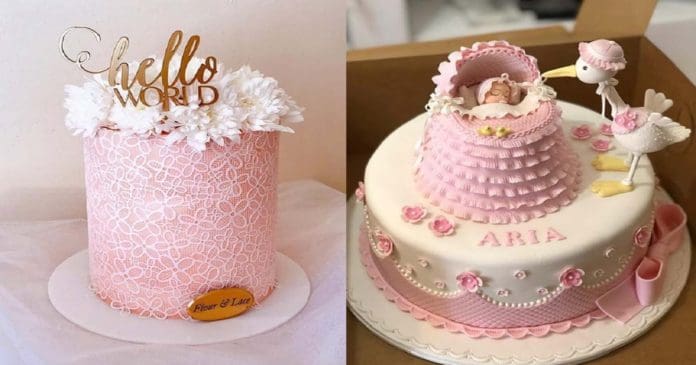 Organizing a baby shower and are looking for the perfect cake? If so, this is the place to be! We know how difficult it can be planning a special event like this, so we have done some of the hard work for you and have found 5 amazing cakes that would be perfect for girl's baby shower. You will find stunning floral cakes, cute animal designs, magical cakes and more. There is a cake to suit any baby shower theme and any of these will make the day one to remember!
1. POLKA DOT BABY SHOWER CAKE
The first cake we would like to show you is super cute. This cake is white with pretty polka dots and a beautiful bow. It is finished off with white flowers and a baby girl cake topper. This a simple cake and it will look amazing at any baby shower. You can recreate the cake in any flavor and if you want a bigger cake, then you could just add another tier.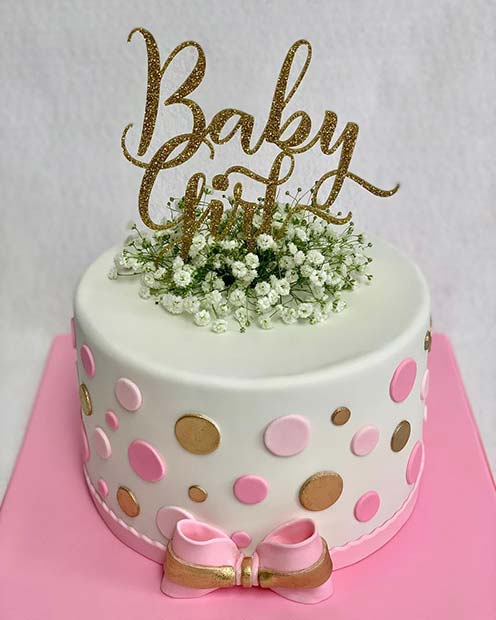 2. CHIC HELLO WORLD CAKE
Next, we have a pretty pink cake. The cake is tall and pink with a white floral lace design. There are flowers on the top and a hello world cake topper. It is a beautiful cake and it would be perfect for the baby shower. You can recreate with any topper and you can have any lace pattern you like. There are lots of easy to follow tutorials online for creating lace cakes so if you like to bake, you could try baking a similar cake yourself!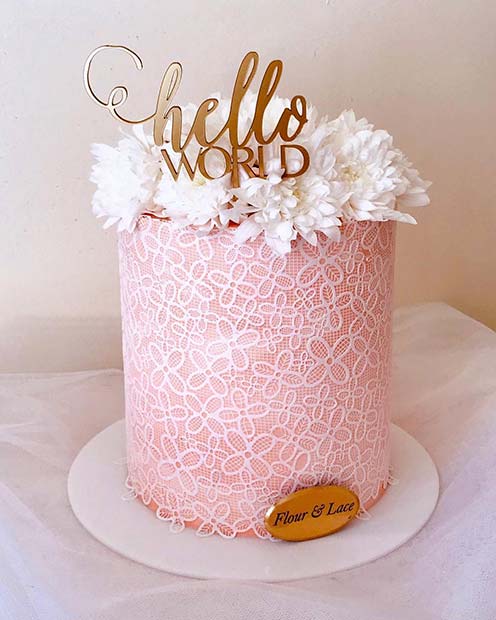 3. COLORFUL UNICORN CAKE IDEA
Give the baby shower a magical look with a unicorn cake like this one! The cake is two tiers and is full or color. It is a fun and unique cake idea that everyone will love. You can recreate this unicorn cake or you can take inspiration and create your own design. If you want a smaller cake then these can be made as one tier too.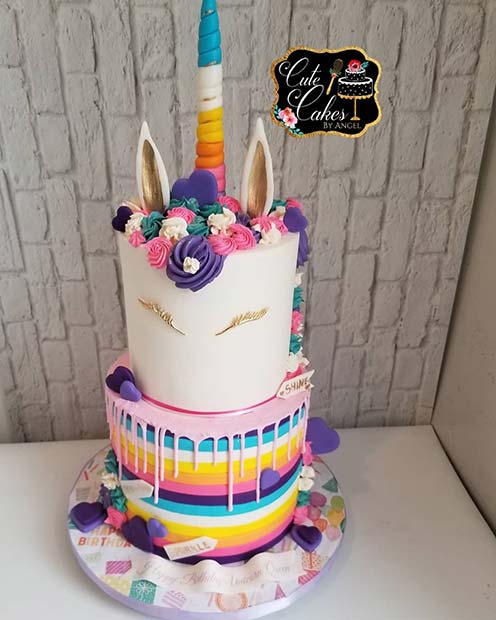 4. SUPER CUTE CAKE WITH A BABY AND STORK
The next cake is one of our favorites because it is just so cute! Here we have a white round cake that is beautifully decorated with pink flowers. The top of the cake has a sleeping baby girl with an adorable stork stood next to her. It is the perfect cake to celebrate a new baby. If you have not chosen a name or are not sharing the name yet, just leave the name off the cake.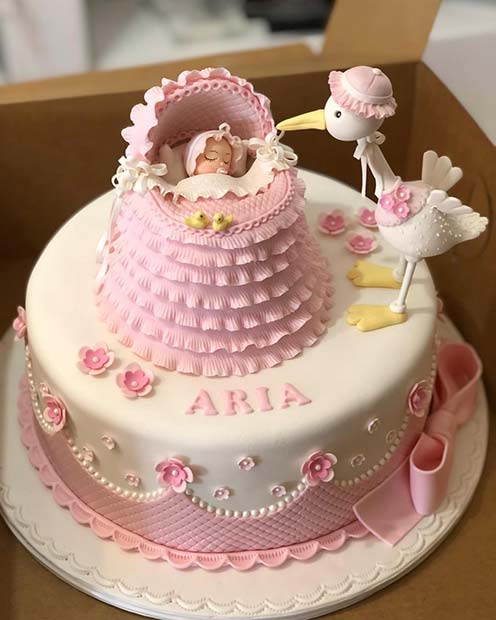 5. BALLERINA CAKE
Ballet has inspired many baby shower cakes and with beautiful cakes like this one, we can see why! This cake is white with a stylish gold pattern. The top features ballet shoes and the bottom has been wrapped in pink tulle to look like a ballerina's tutu. It is a stunning cake that almost looks too good to eat!