#51: Short and Sweet Haircut
If you want an understated pixie bob haircut, try a cropped cut for sultry brunette locks. Keep the top of the hair long, and wear it side-parted, with a root lift. Go as short as you like on the back.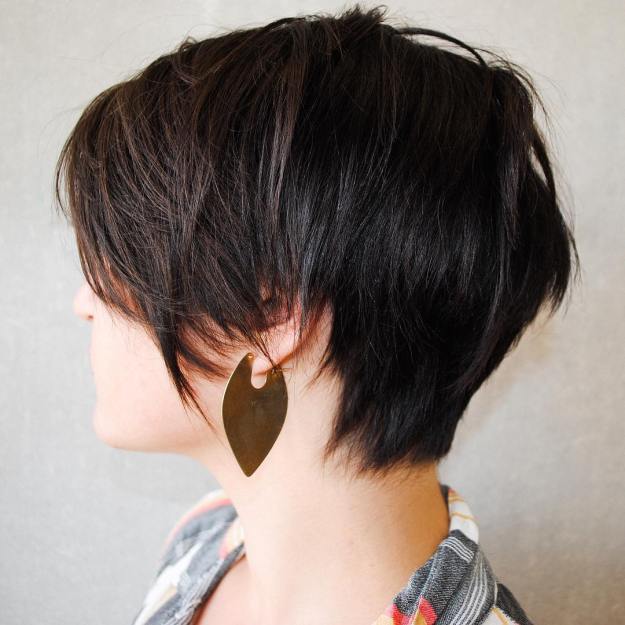 Instagram / @ERICKINVISIBLE
#52: Shine on Pixie
A look with a long pixie cut is like a blank canvas. Once you've got the right cut in place, you can stylize it any way you feel. You can keep it pin straight, or soften it with some waves. Combine the two together in one hairdo. Plus, it allows you to pull off any color you like. An iridescent purple tone can add lots of shine to your pixie.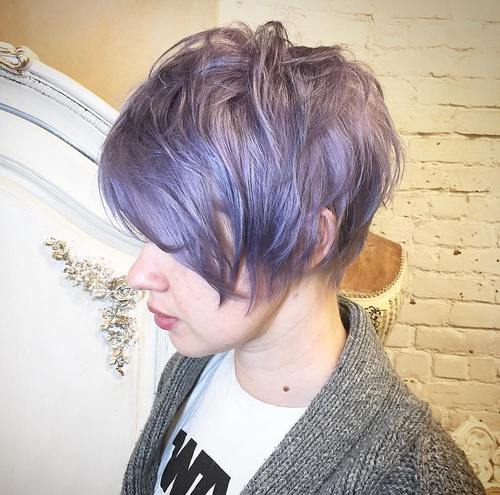 SOURCE
#53: Chin Length Cut for Fine Hair
In the first picture the model's triangular face and soft hair seem mismatched. But the 'after' image, in which the hair has been cut and styled into a cute, edgy pixie bob, goes to show how some layering and length variety goes a long way.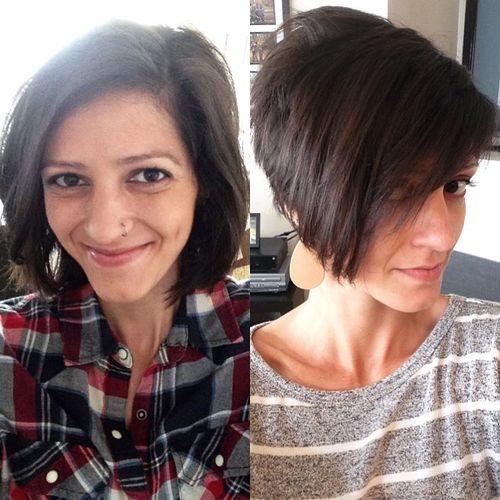 SOURCE
#54: Neat Black Pixie with Long Bangs
Quirky and alternative, this long pixie cut has a shorter back that has been stacked and undercut as a point of difference. It utilizes blended layers to create a round shape at the crown, which lifts up the hair to cause fullness.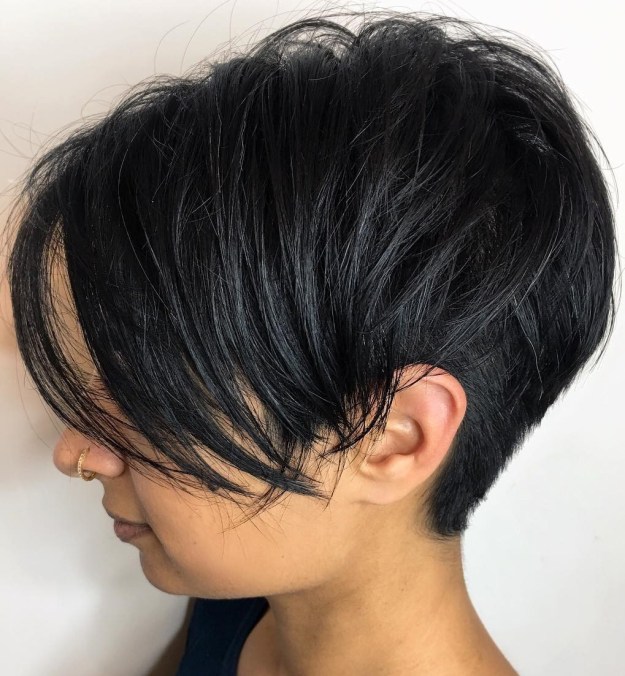 Instagram / @HAYLEYSTYLES_
#55: Long Silver Pixie Style
This pixie cut (that is almost a bob) has lots of length but does not sport the usual neat parting. The hair is styled messily with a maximum height from the crown of the head, and the locks are layered asymmetrically throughout the cut.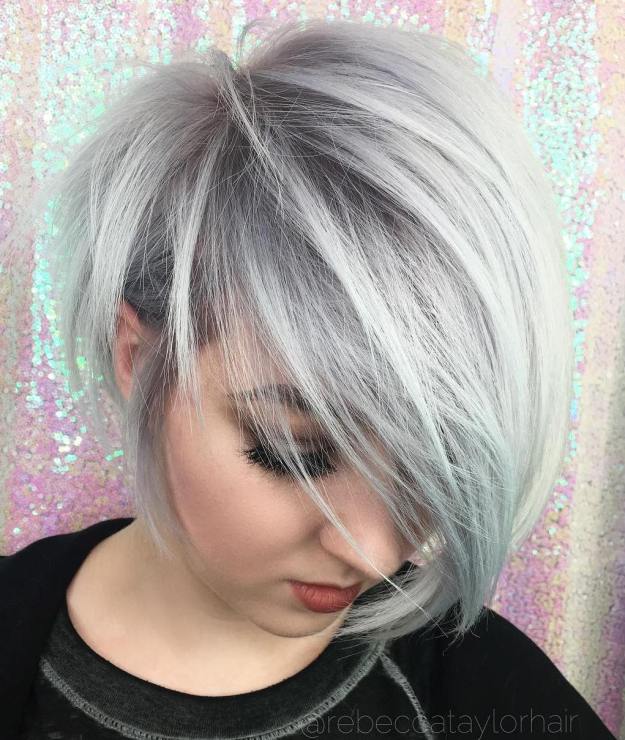 Instagram / @REBECCATAYLORHAIR