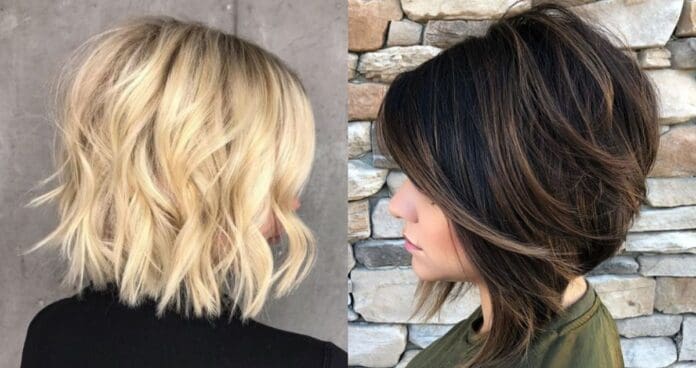 Bob 'dos no longer need any introduction, and neither do their edgier cousins, choppy bob hairstyles. That's because they've been around for long enough to have taken on many creative, versatile guises. The 60 amazing styles below are visual testaments to this style's staying power, across time and fashion trends.
The Main Attraction of Choppy Bob Hairstyles
Choppiness enhances texture, and a textured cut is the easiest way to add interest points to your hairstyles for a shorter length. Check the following examples, and you'll see it's a worthy option for your next cut.
#1: Jaw-Length Shaggy Haircut with Side Bangs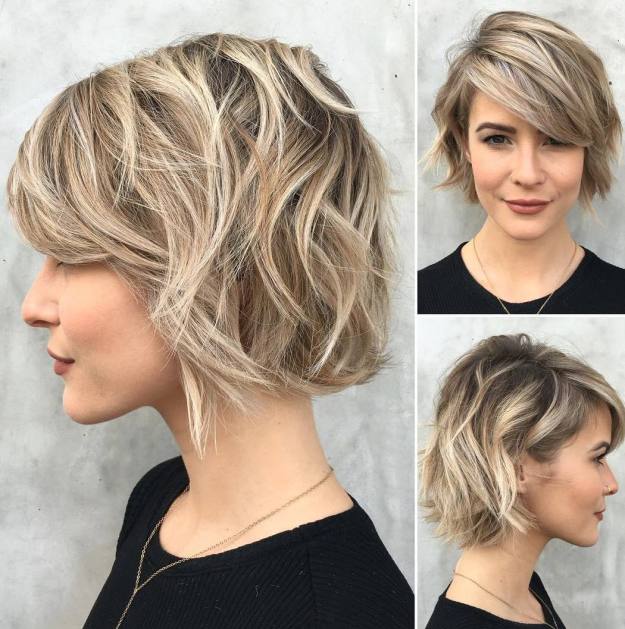 Choppy hairstyles are a breeze with a quality layered haircut and a good texturizer. If you also add a dimensional hair color like this multi-tonal brown blonde, you'll have a trendy look at your finger tips with minimum effort.
#2: Layered Choppy Bob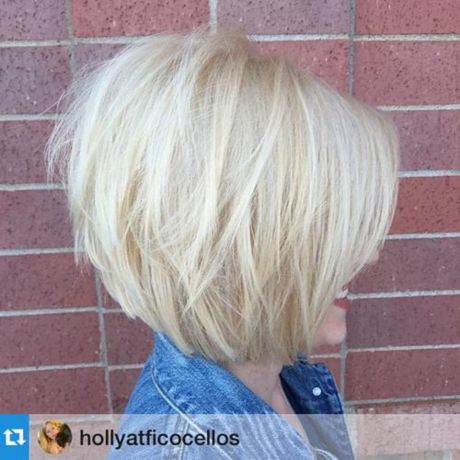 Want a cute hairstyle, that's as easy to maintain as it is to wash, condition, blow dry, and walk out the door with? This is the bob for you – and it's particularly great, if your hair tends to lack volume. It will create an illusion of mass in the most natural way possible: through layering.
#3: Two-Tiered Brown Blonde Bob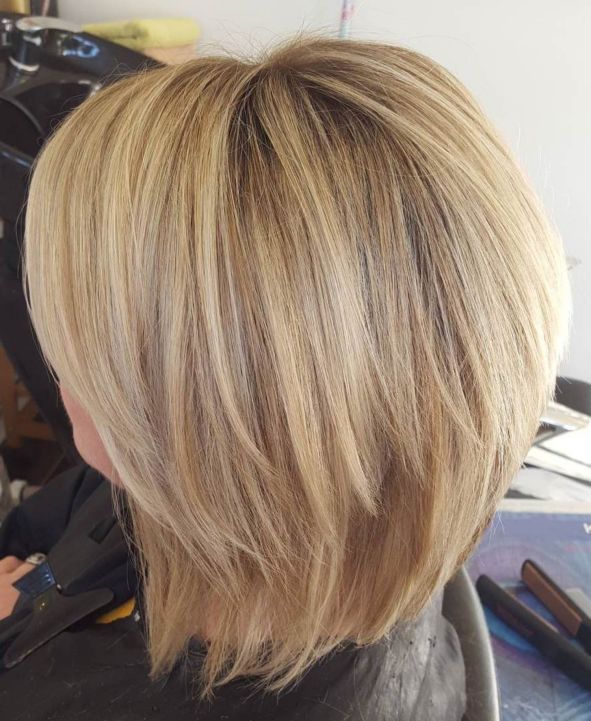 In case looking too shaggy is not your thing, you can still have a trendy bob with chopped layers. This haircut features two tiers with edges cut at different angles. As a result, you get a cut with a special twist – you won't see it on every other girl.
#4: Blonde Bob with Long Angled Layers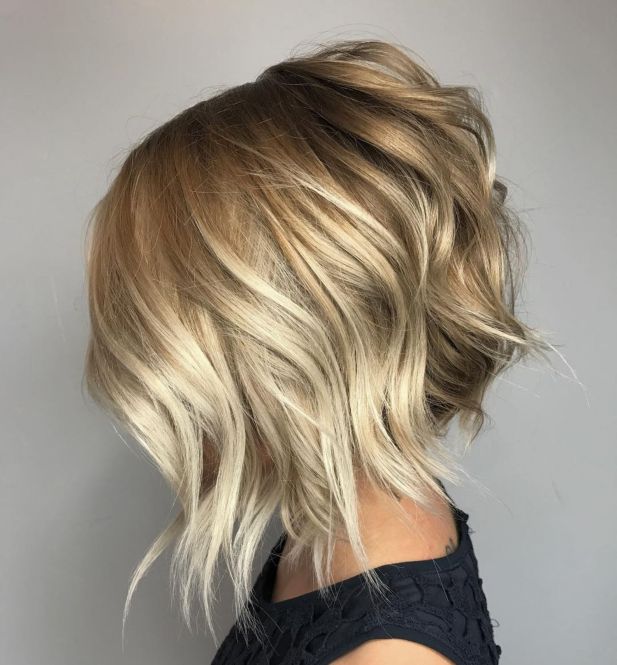 Flat hair is never a good look, but it can be a harsh reality depending on hair texture and head shape. Bring some height to the crown of your head by teasing shorter layers at the back of your bob cut. Va va volume!
#5: Choppy Bob with Soft Waves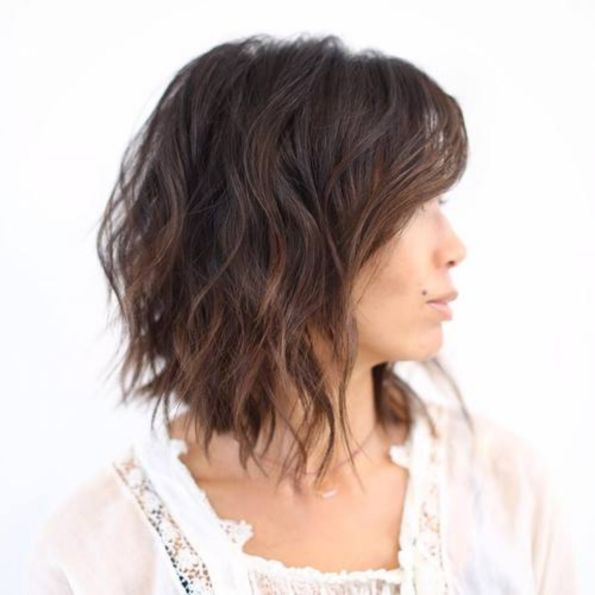 It's been said time and time again, but there is something so incredibly flattering and sexy about adding soft waves to your hair. As with this choppy cut, the key is to make them look undone or lightly tousled, which gives them a more natural look.
#6: Inverted Textured Haircut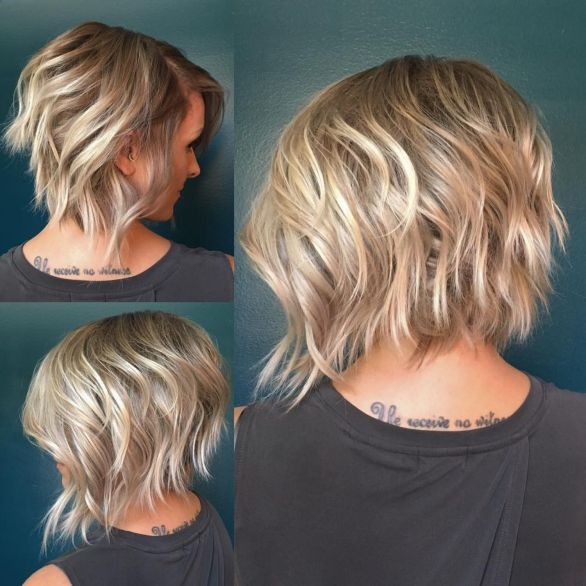 An inverted chopped bob is like a semi-circle, with the shortest hair at the neck and gradual elongation towards the front. Texturizing sprays form a piecey look to soften up edgy bob haircuts but keep their bold nature.
#7: Edgy Bob with Chunky Choppy Layers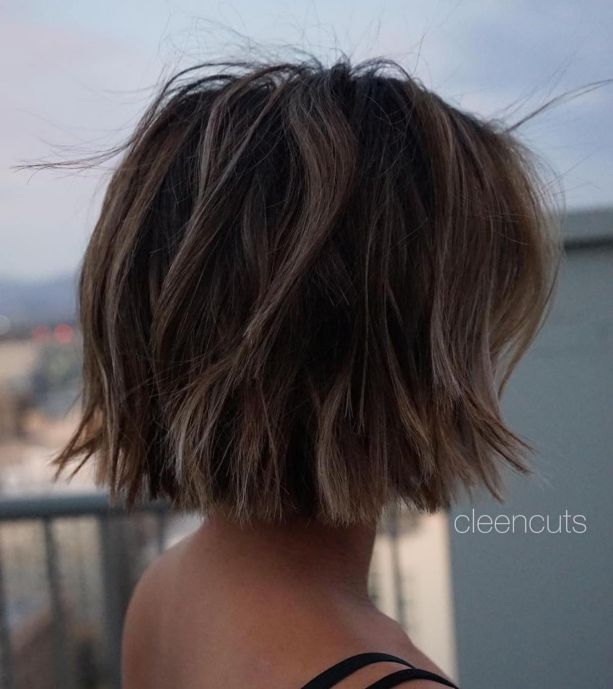 Your dark brown choppy bob can look sporty and summery when it's jaw length and features sharp edges. The short shaggy hairstyle shows off the neck, and the messy top gives it a carefree and casual appearance. Subtle highlights add a sun-kissed glint.
#8: Choppy Golden Blonde Bob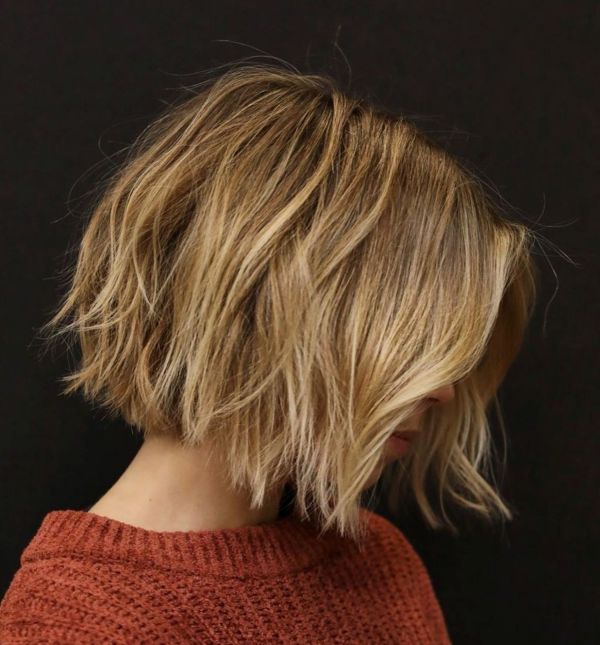 If you want your fine hair appear thicker and more luxurious, part it in the center and tousle it at the top. A chin-length bob looks amazing when it's chopped sharply at the ends. To switch it up a bit, tuck the side pieces behind the ears or use a dark headband that will show a sharp contrast to the golden blonde hair color.
#9: Wispy Stacked Bob for Straight Hair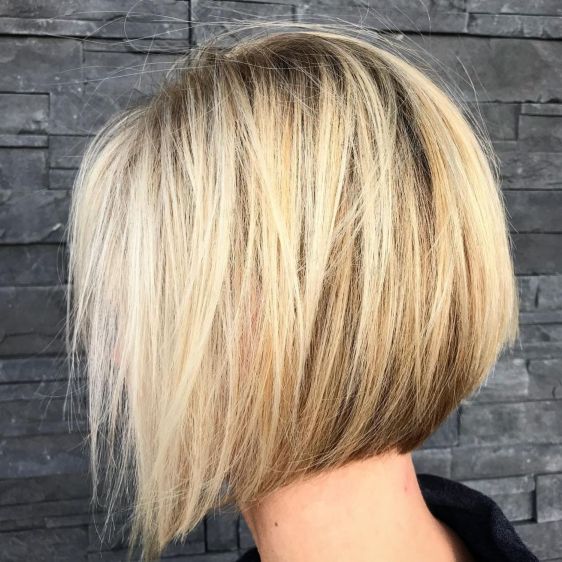 A bob cut with sliced layers is an easy way to bring life back into your straight hair. With the help of wispy layers and a subtle balayage color, your hairstyle will get the dimension and body it needs. This easy-to-style textured haircut works great for those on the go.
#10: Shoulder-Grazing Choppy Bob Crop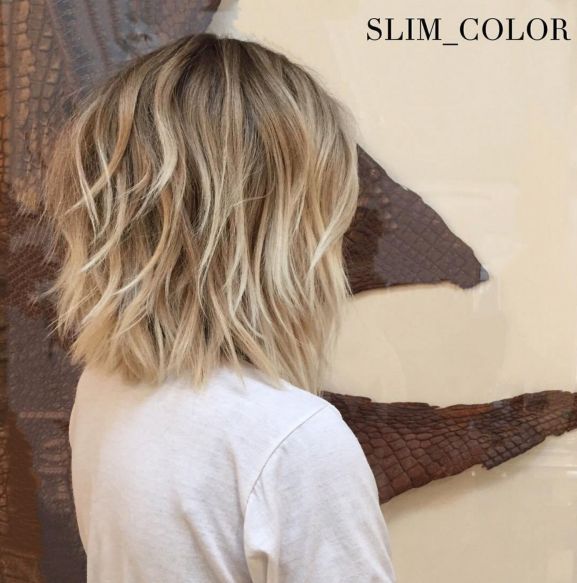 Choppy bobs with natural waves have a tomboyish appearance but are also super-feminine. The light blonde balayage with dark roots add a lot of depth. A medium choppy haircut can be parted on the side or in the middle, depending on the shape of your face and the features you want to emphasize.