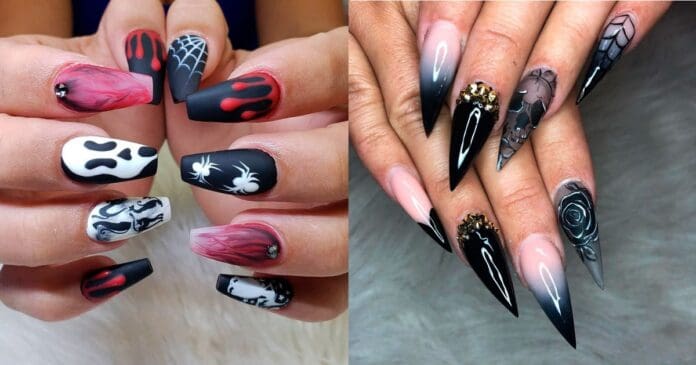 On October 31st, it's time for Halloween participation by wearing spooky makeup, costume, and Halloween nails, to be ready for this creepy night! If you don't want to be bothered by creepy makeup and costume, then you can just be wearing one of those creepy Halloween nails that we've picked to suit this scary night.
Here are some awesome Halloween nail designs to try in Halloween occasion between creepy coffin-shaped Halloween nails, Halloween press on nails, Halloween Stiletto Nails, short Halloween acrylic nails and Halloween nail art decals.
1. Coffin Shaped Halloween Nail Ideas
Every lady loves coffin-shaped nails so we've cherry-picked some Halloween nail ideas for coffin shaped nails especially black Halloween nails and vampire red coffin nails, so there are some creepy Halloween nail designs pictures between coffins, tombs, nightmare, creepy ghosts, evil bats, vampires, skulls, Frankenstein and spooky black cat, just check those amazing Halloween acrylic nails for inspiration!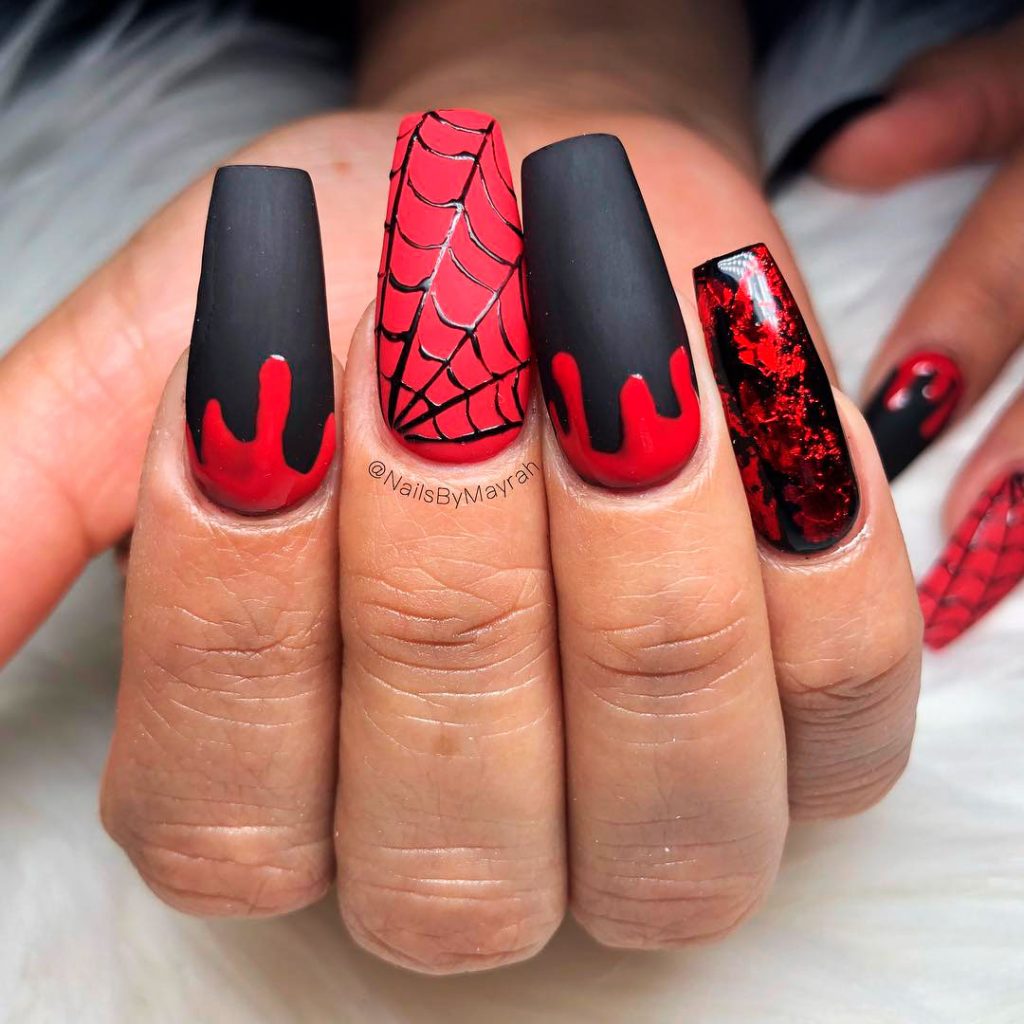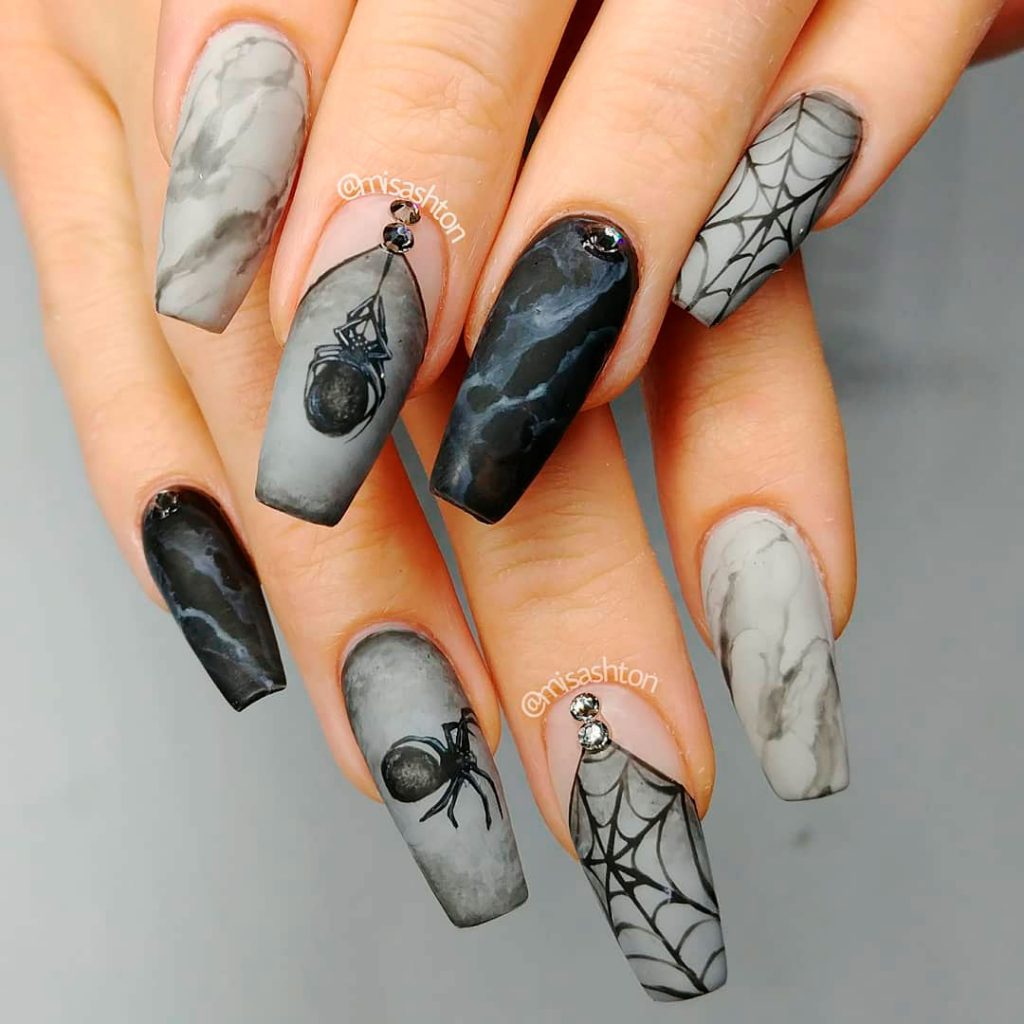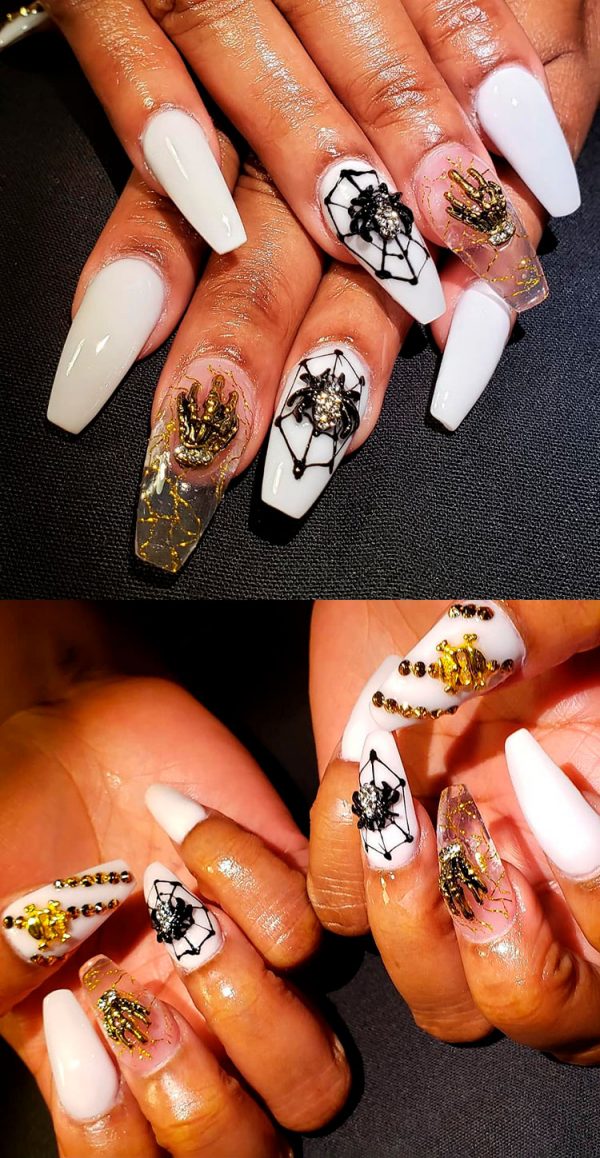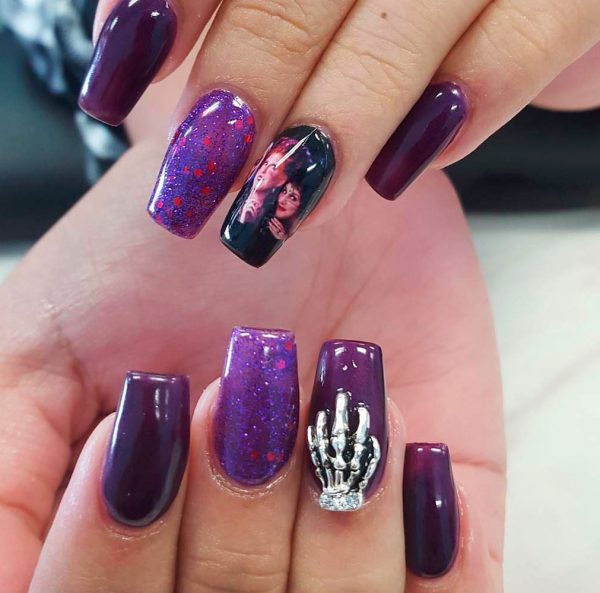 Halloween tombstone nails are always attractive and will make your look so creepy in this terrifying night, and this short Halloween nails set is amazing and worth to give it a try!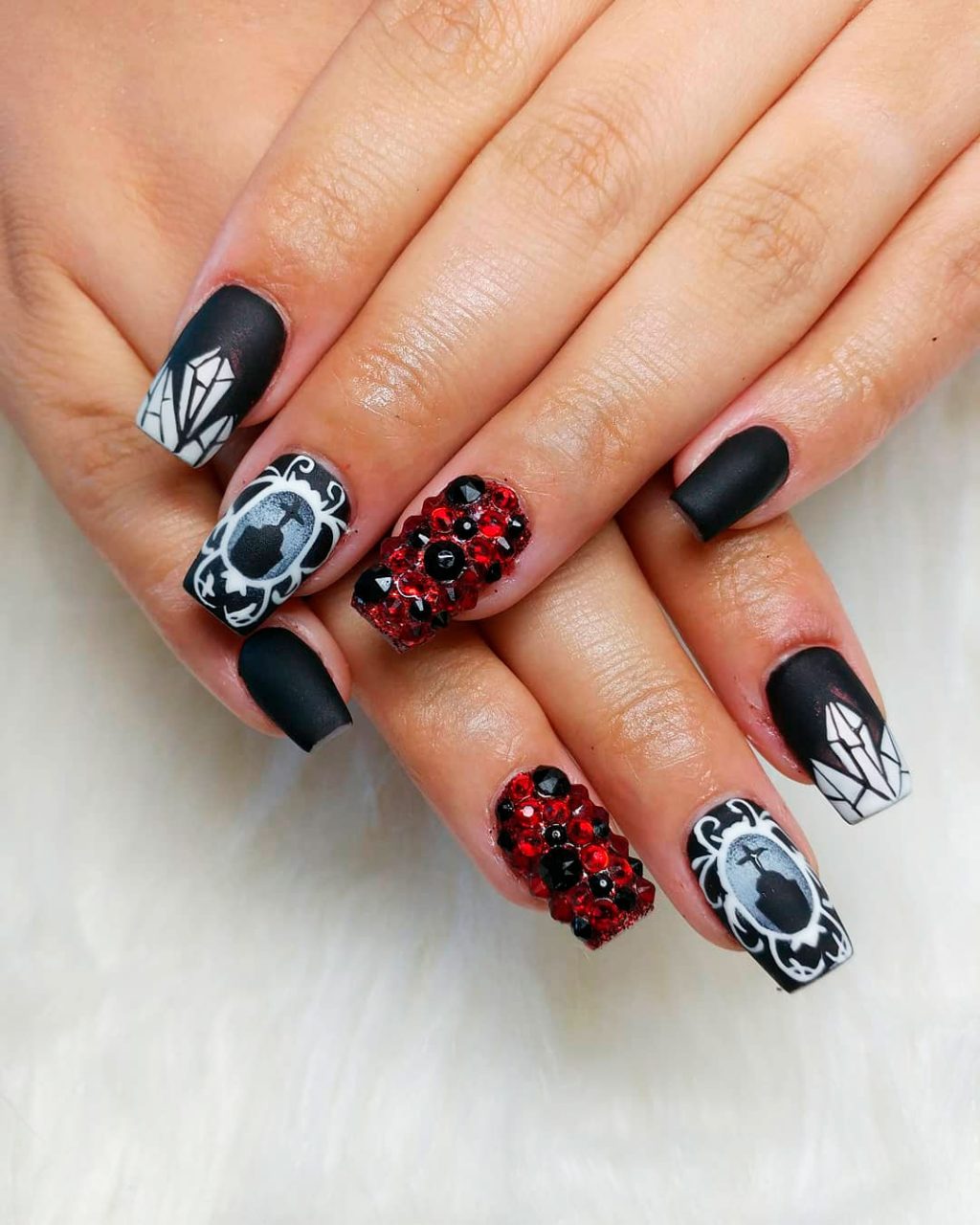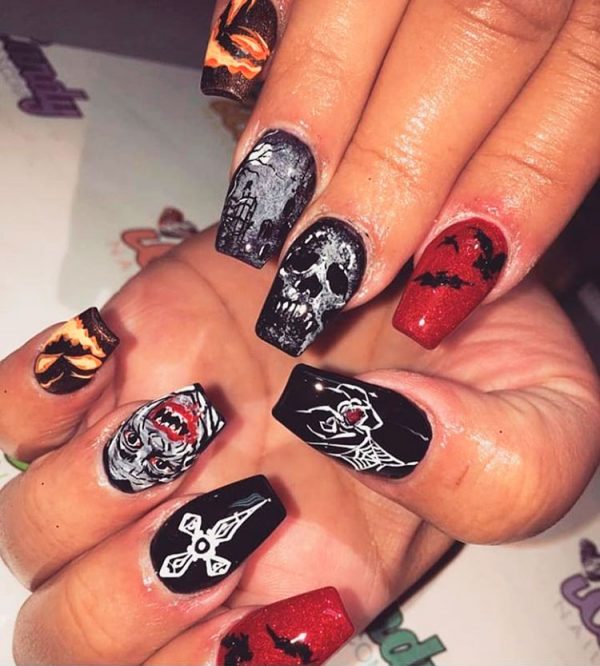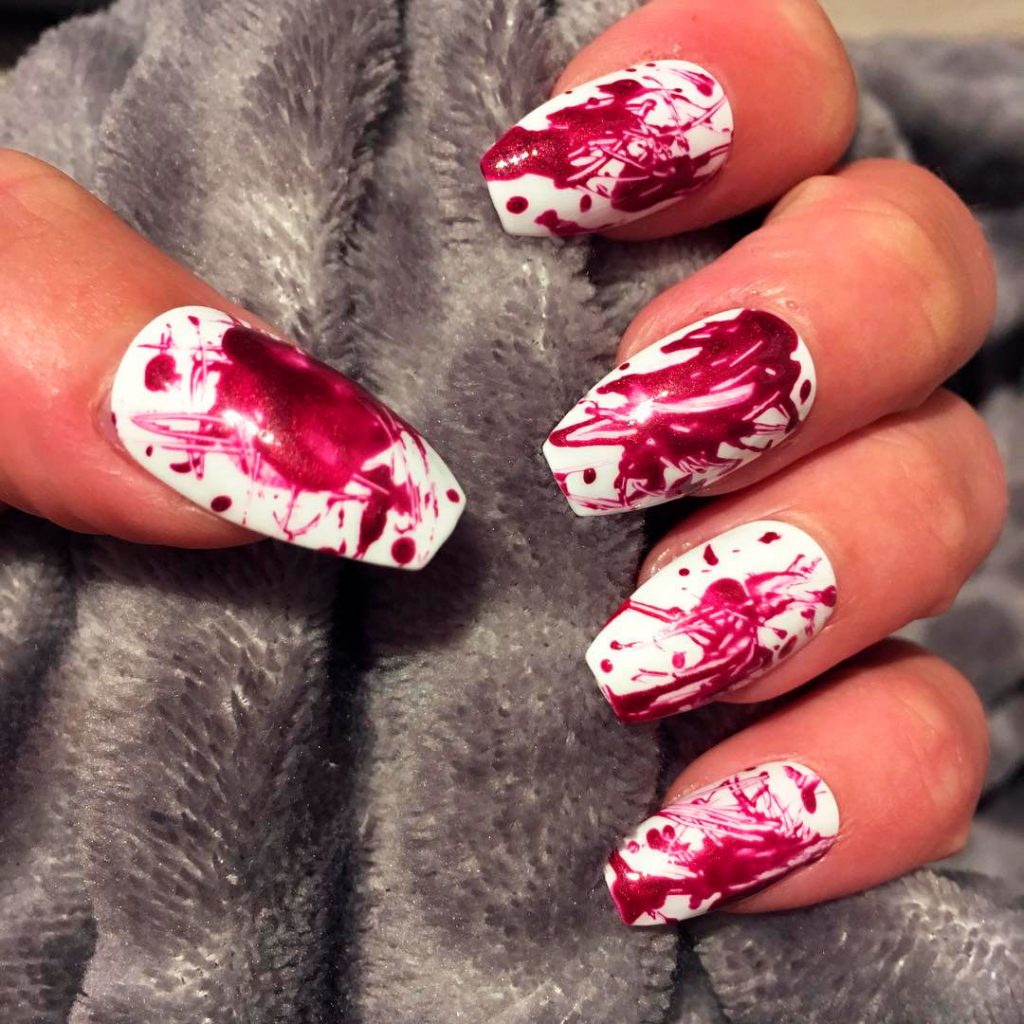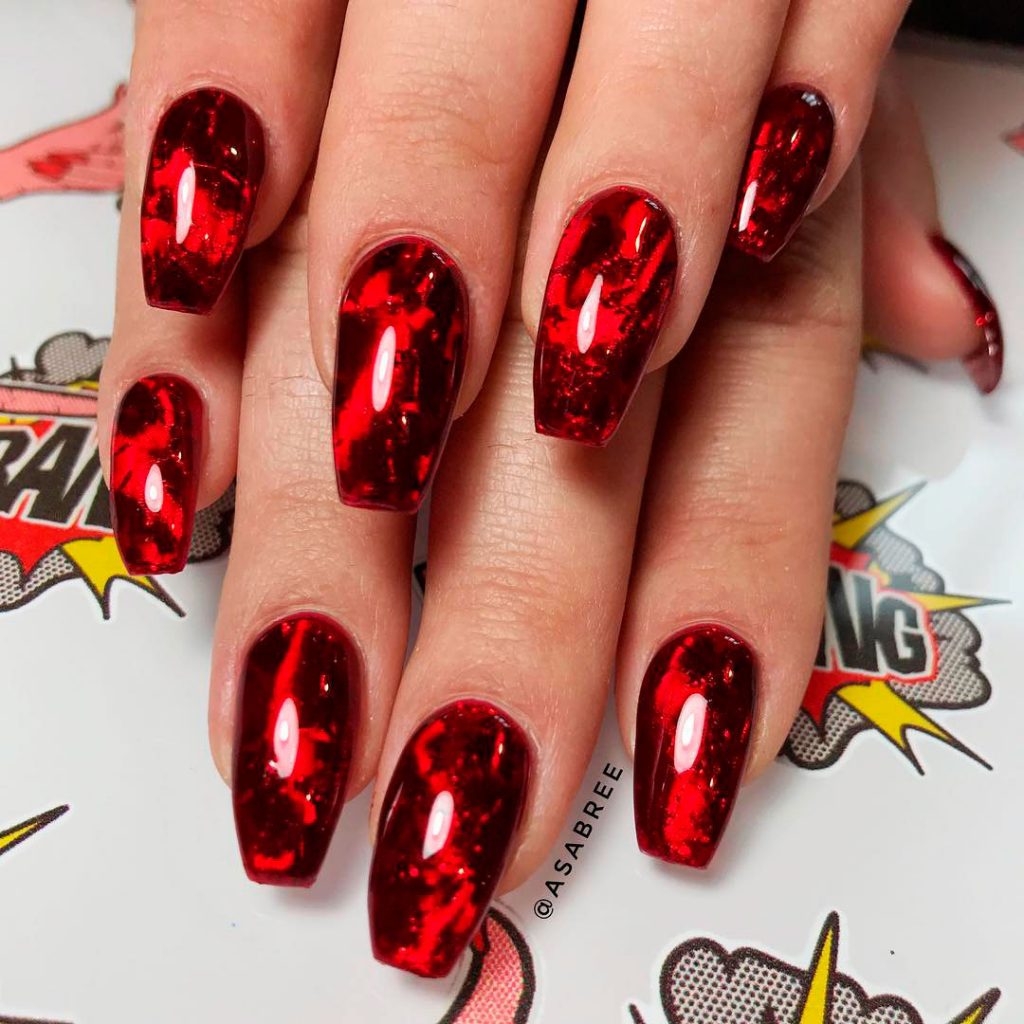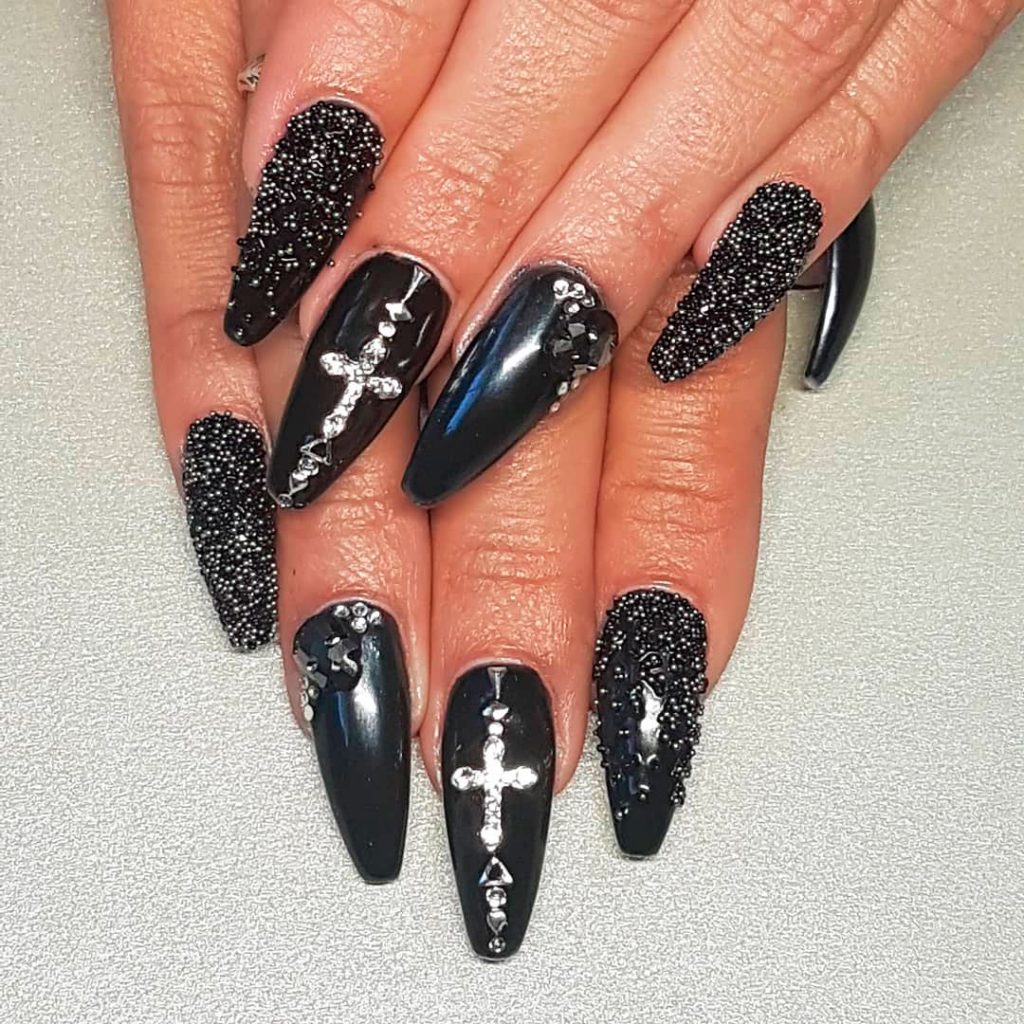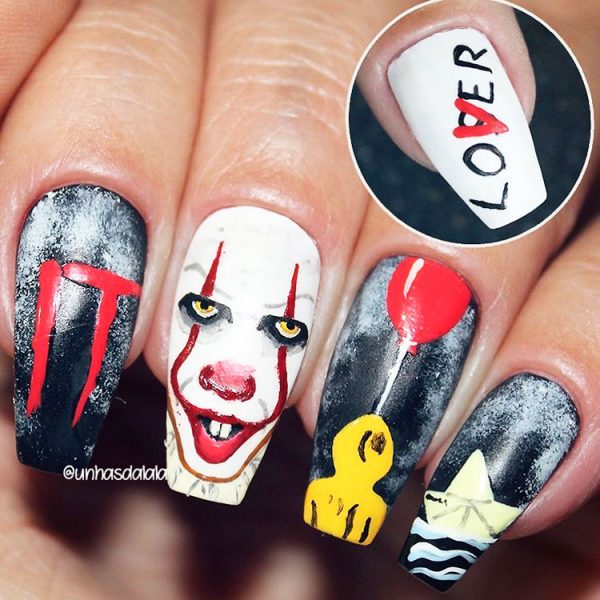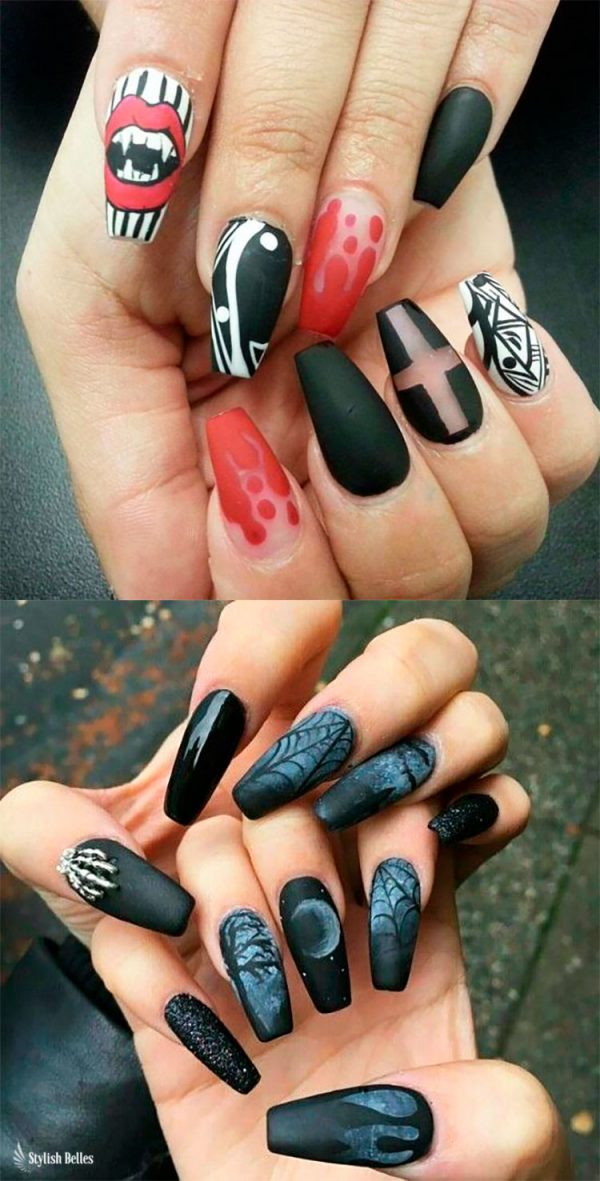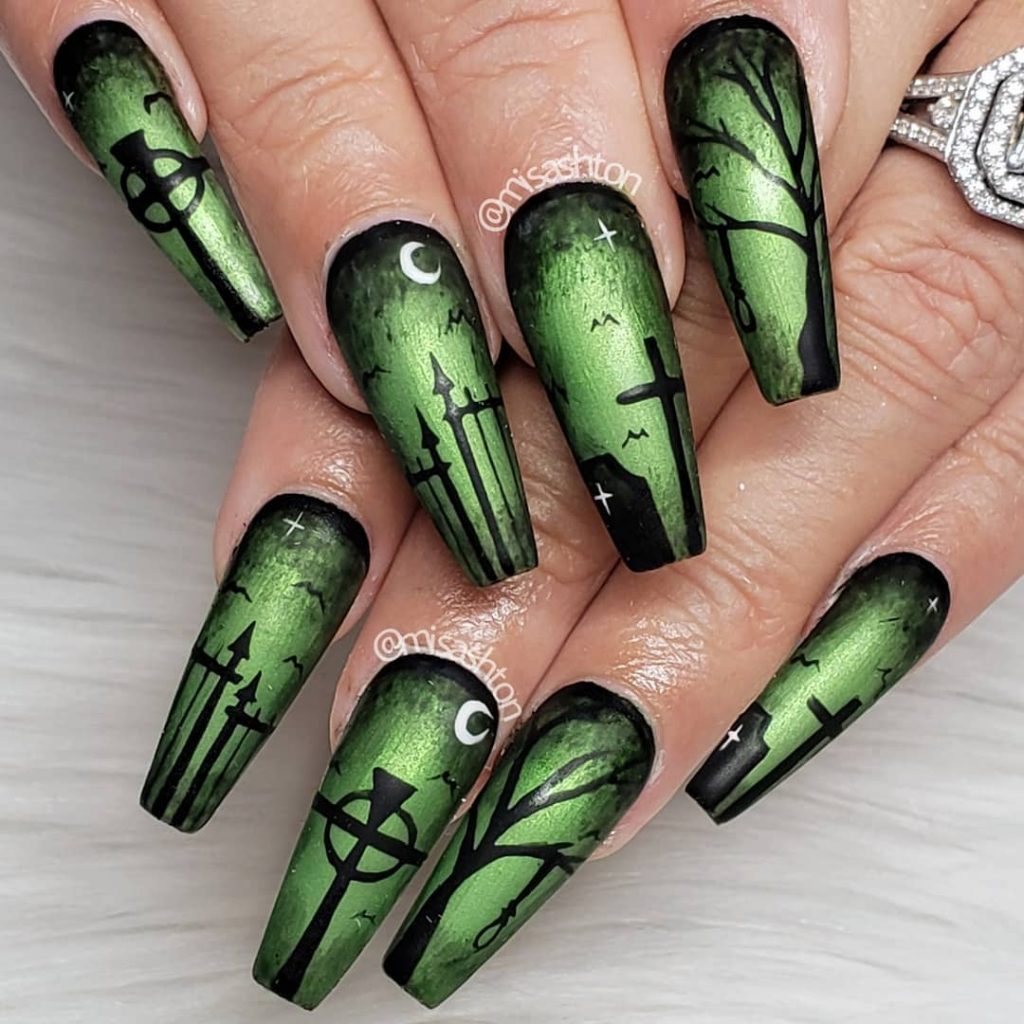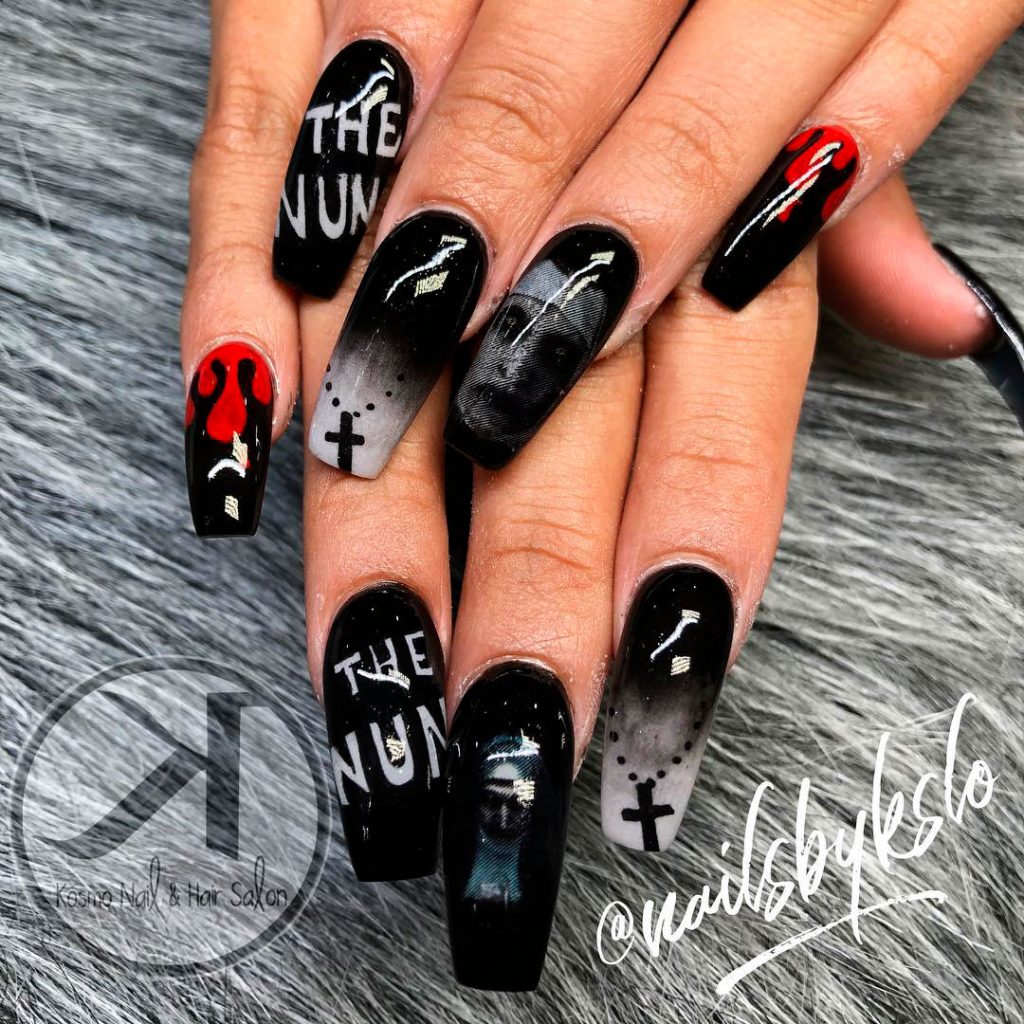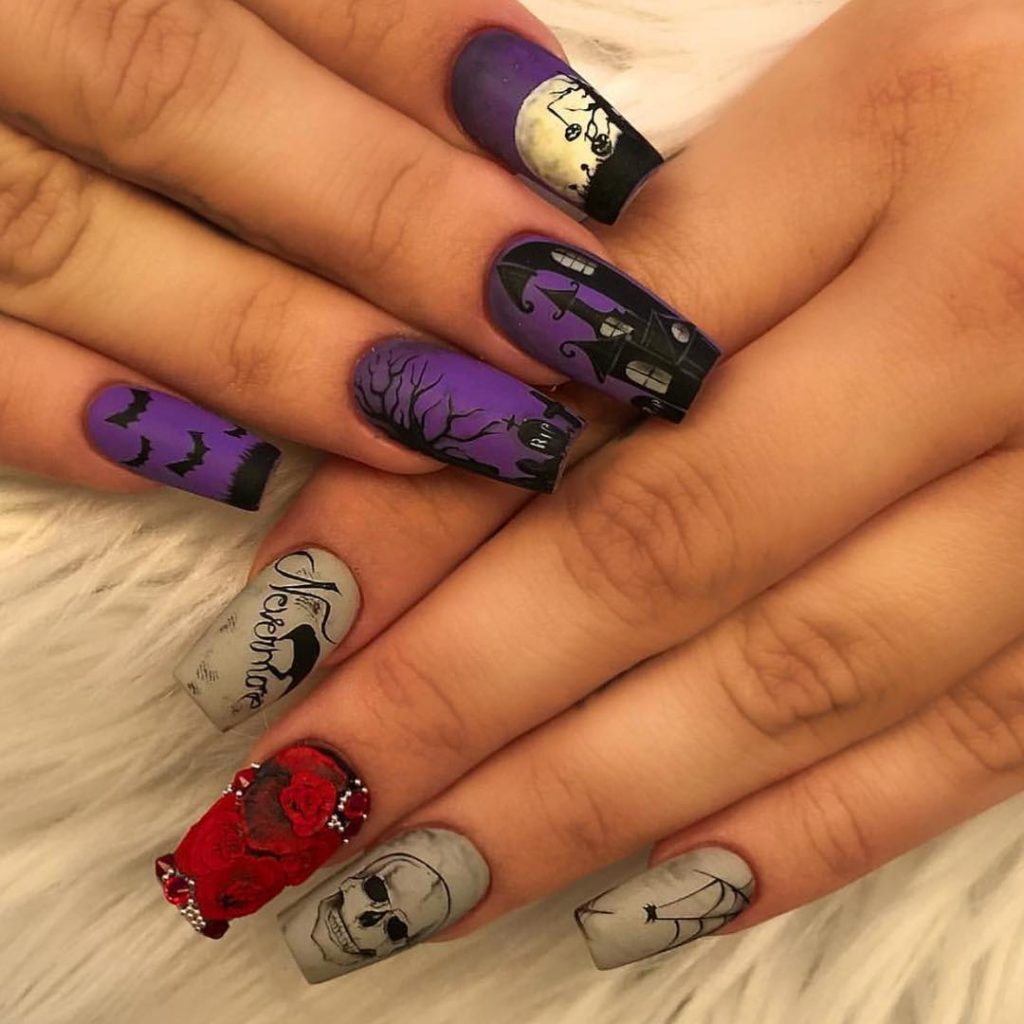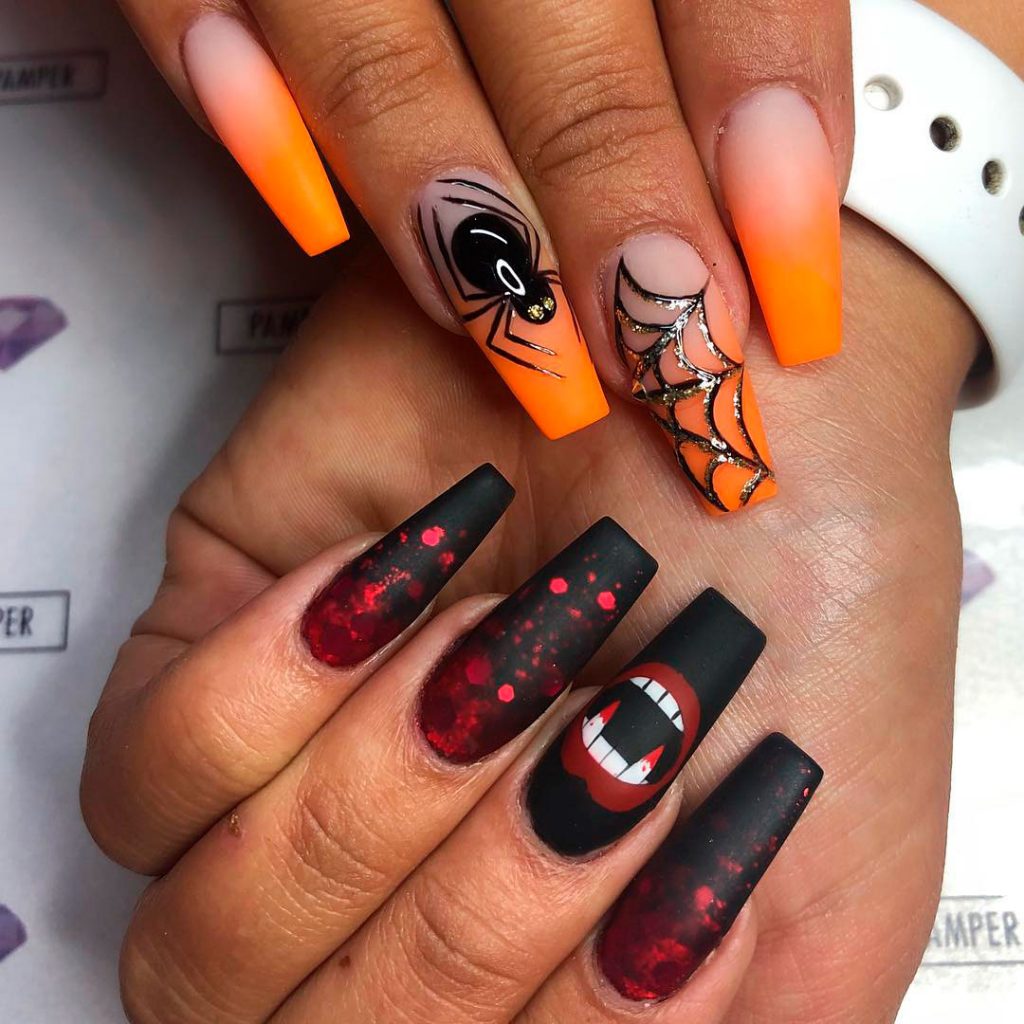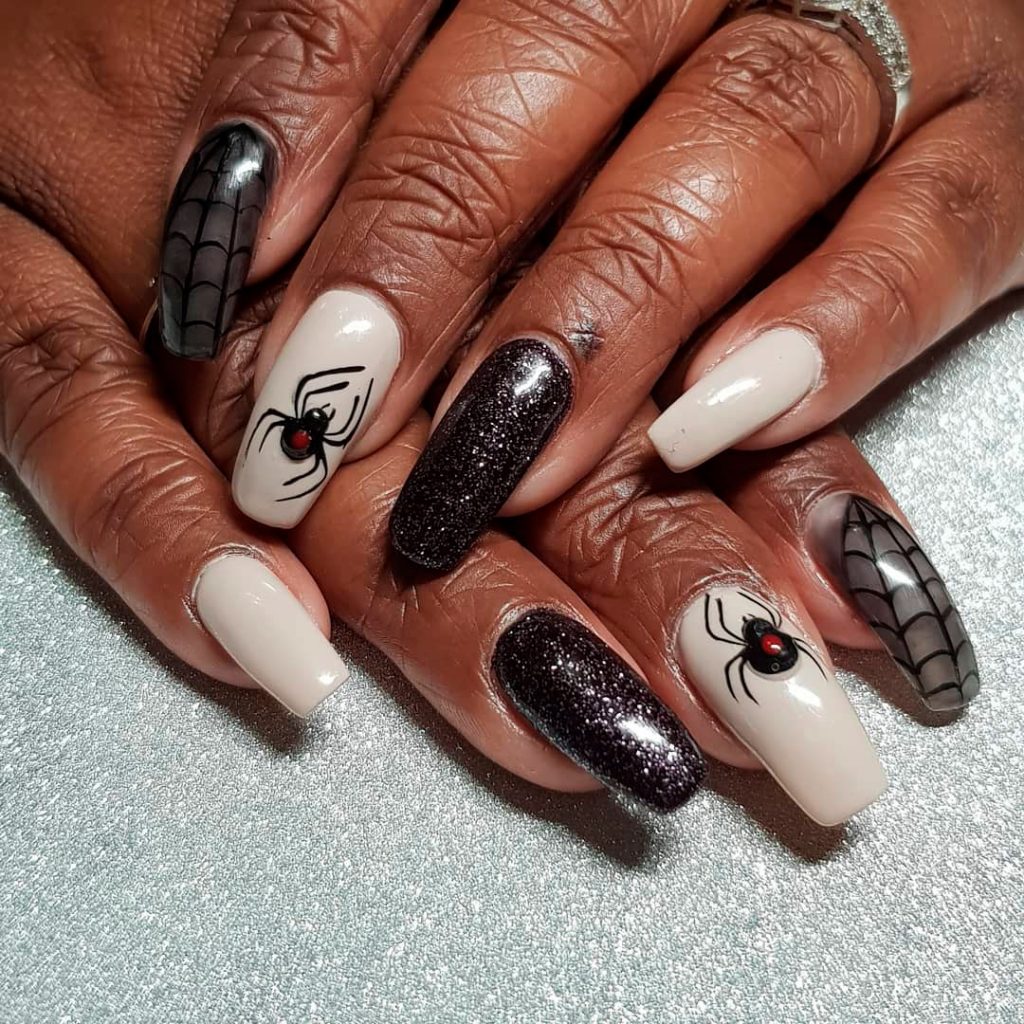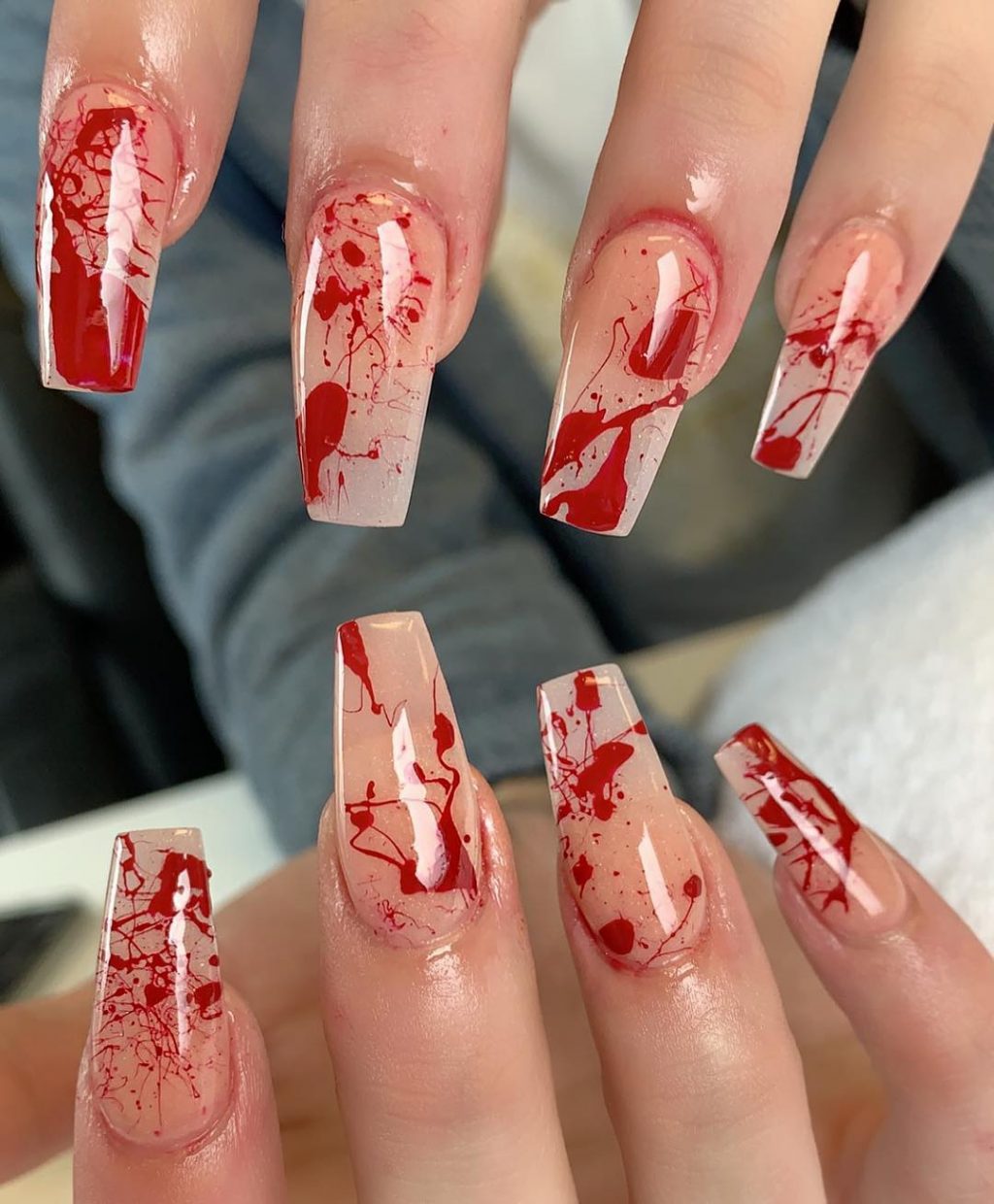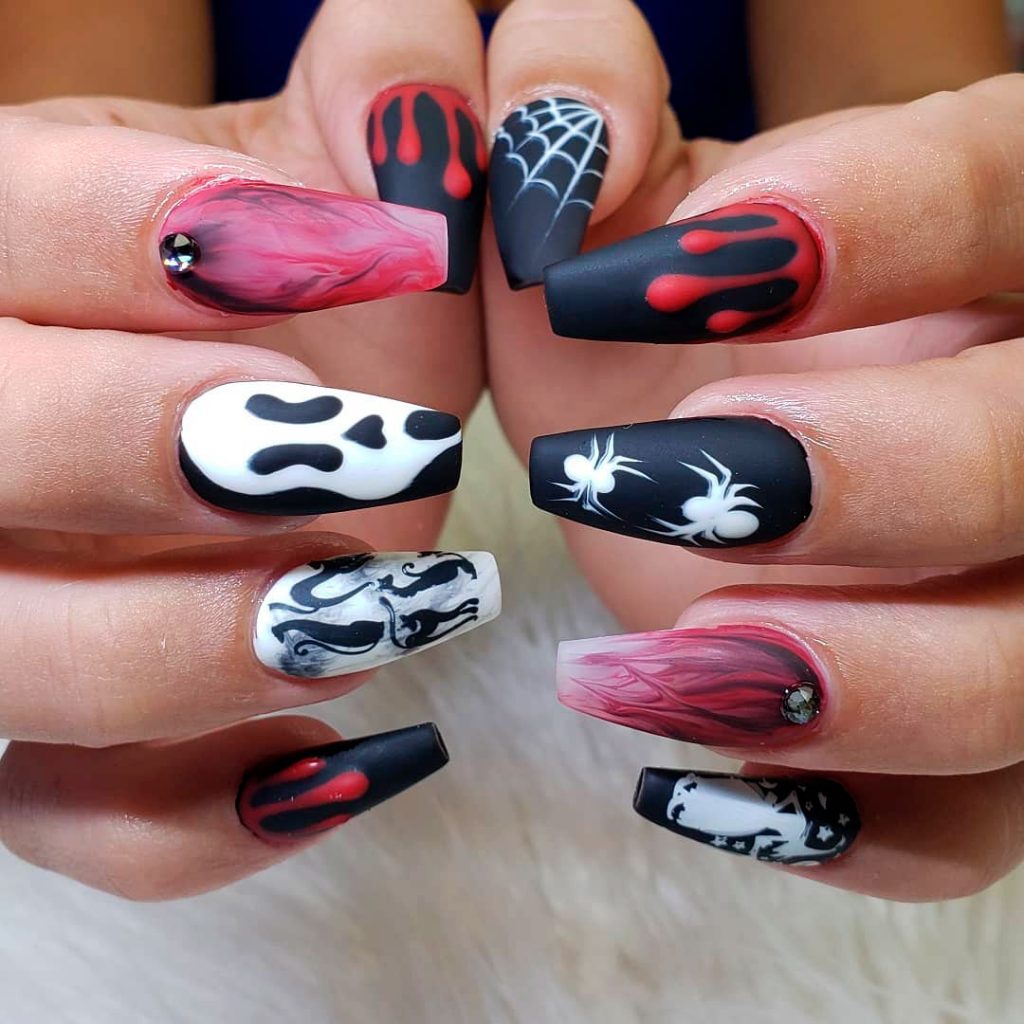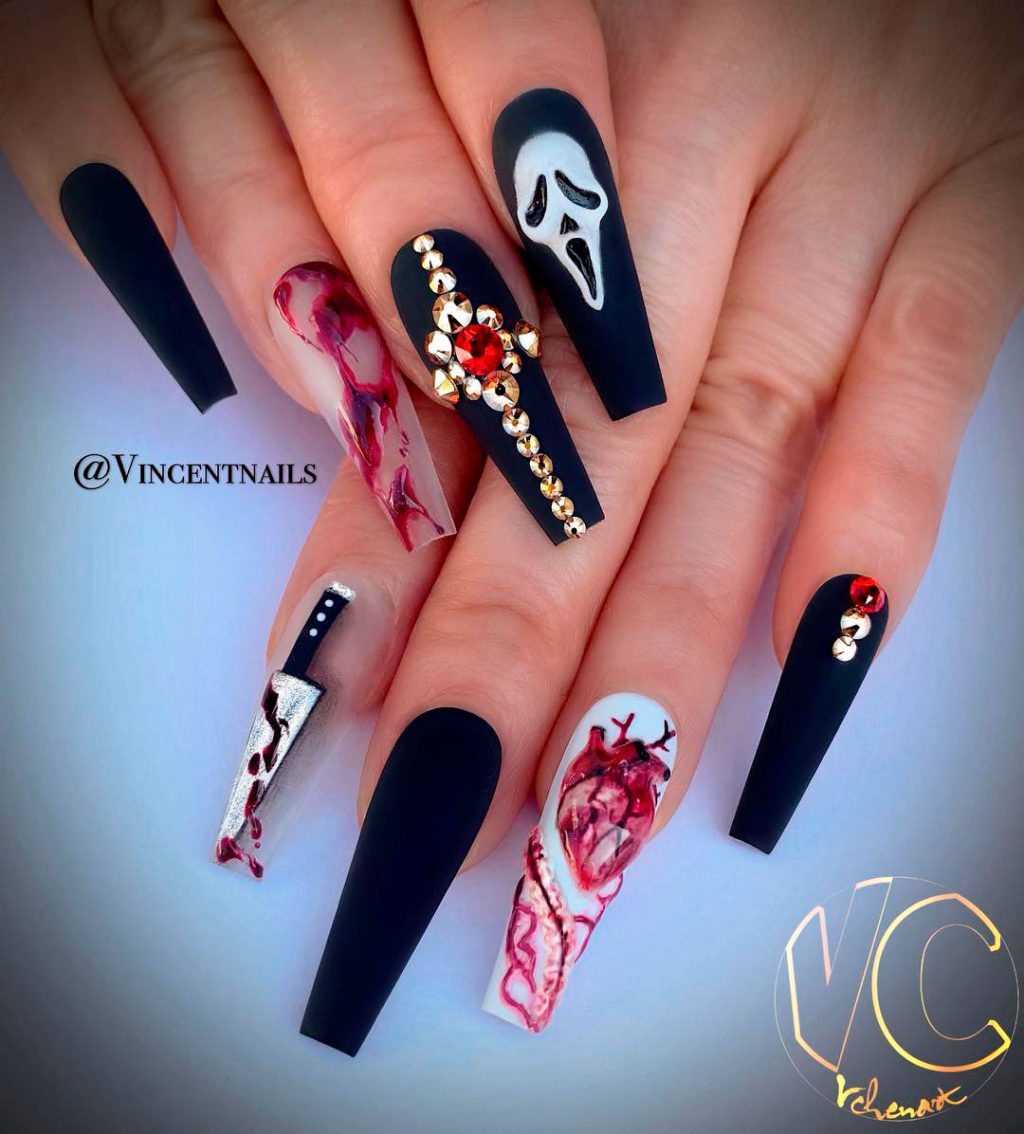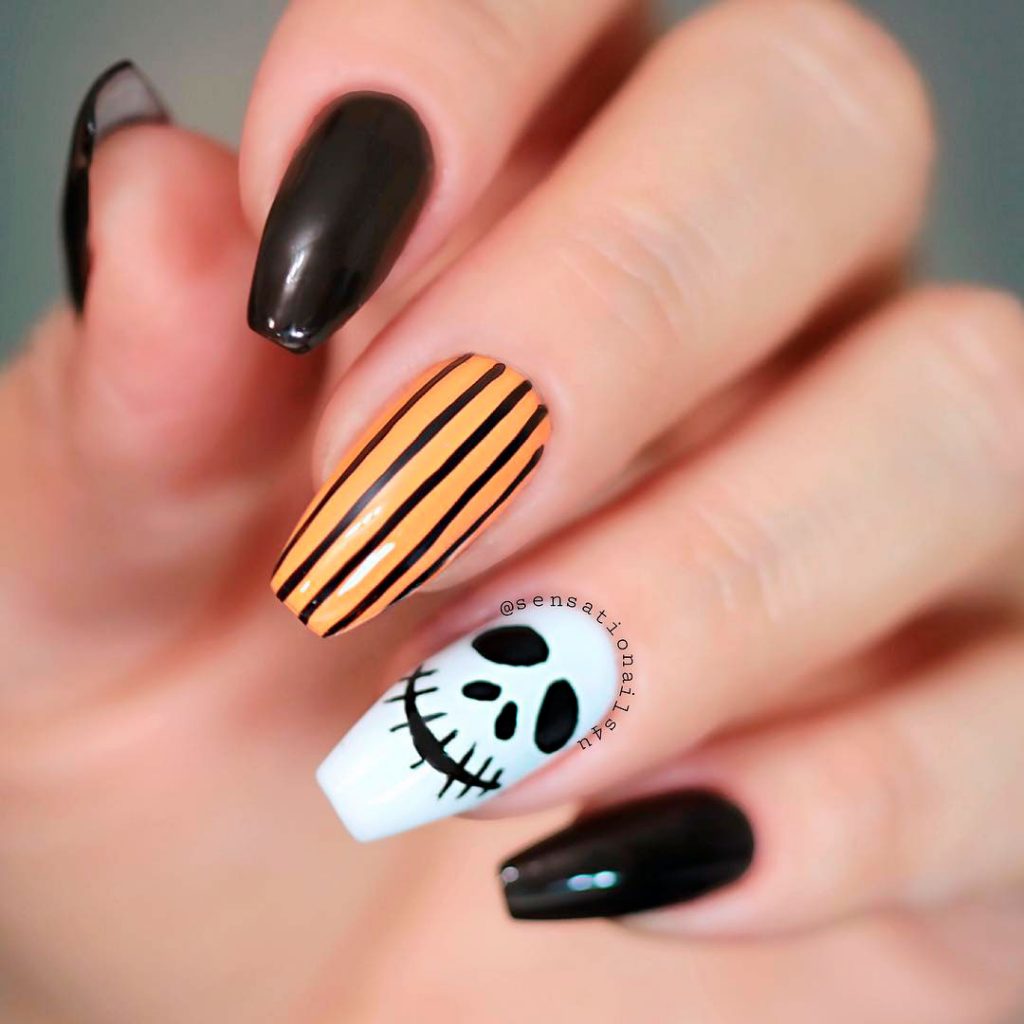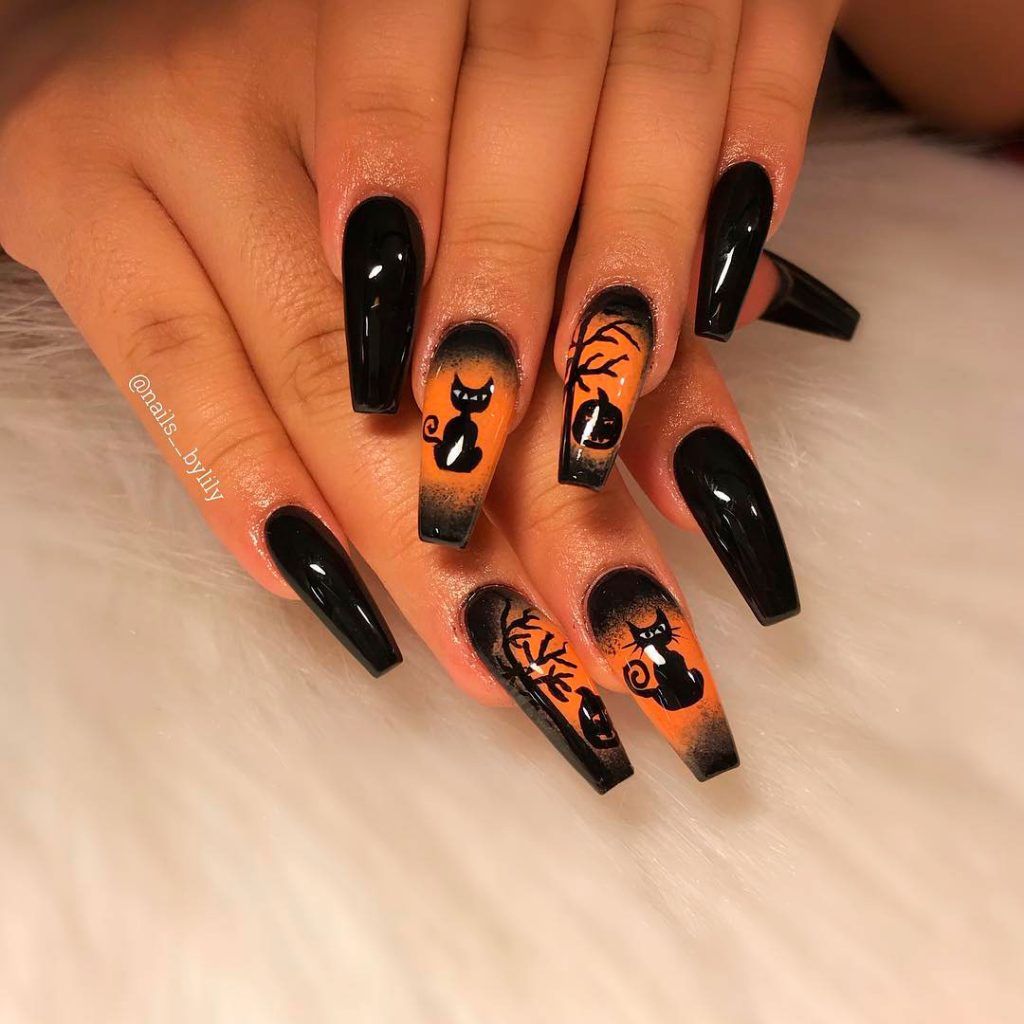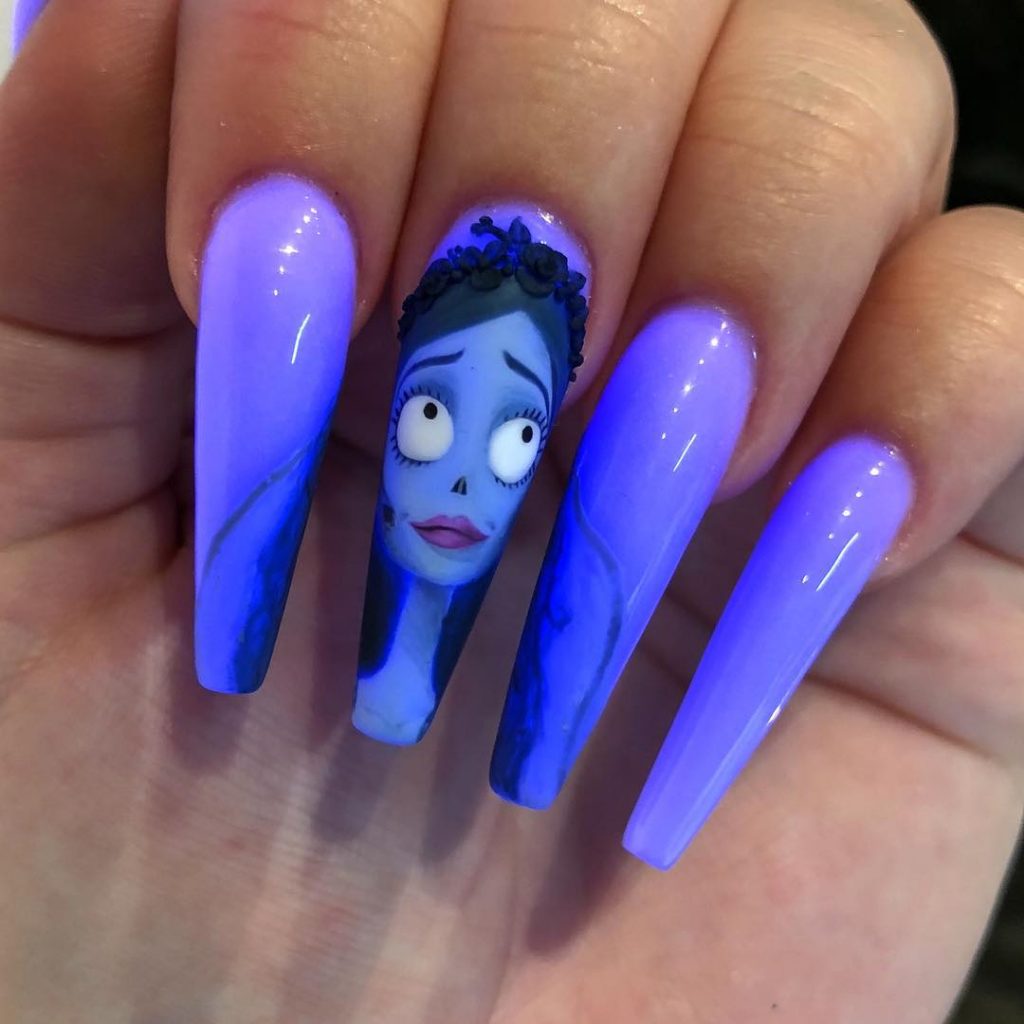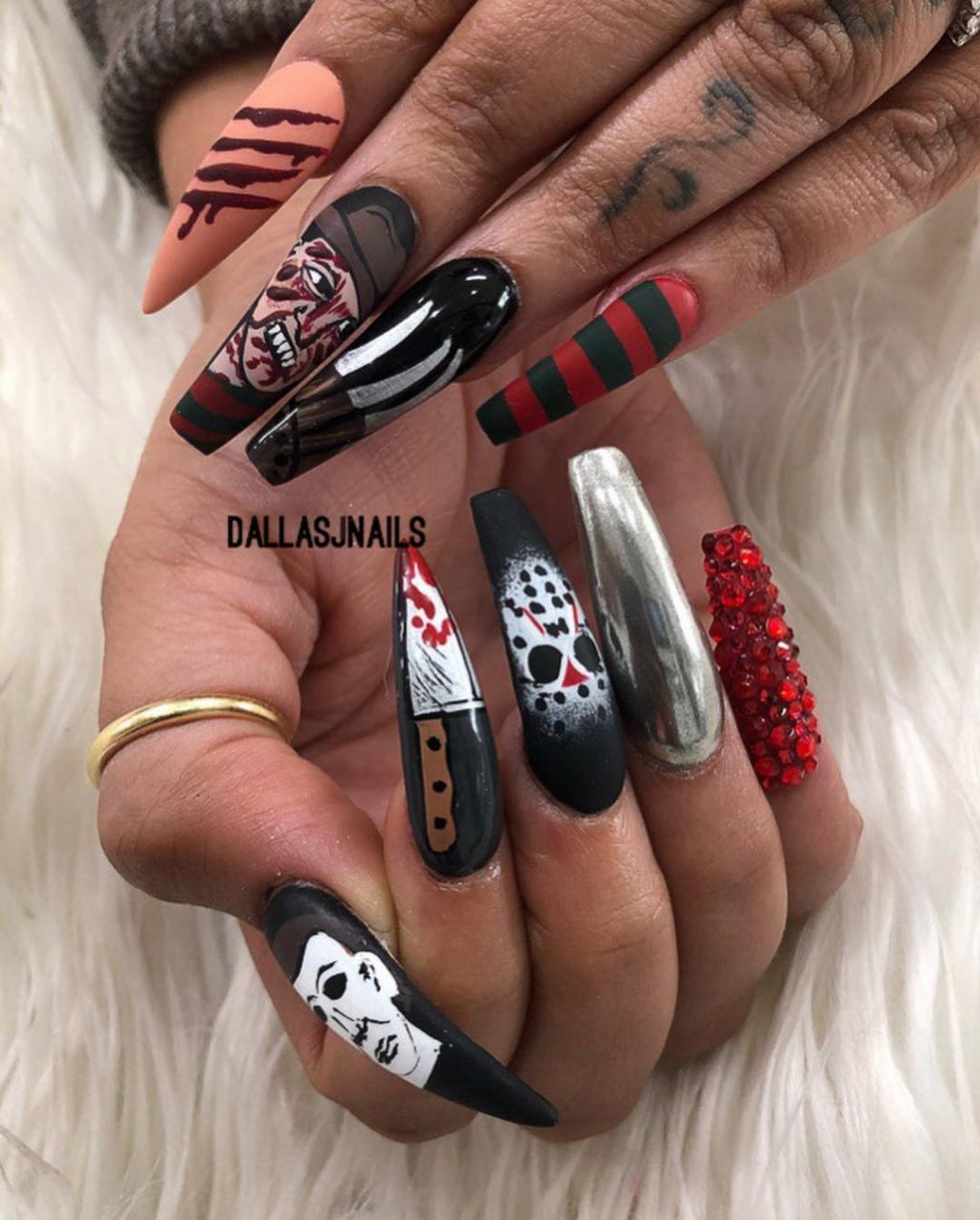 2. Halloween Press On Nails
Halloween press on nails sets can be easily accomplished in the home after choosing your favorite Halloween nails shape and design, then you can easily wear it using nail glue, and here are different Halloween press on nails designs to serve you as an inspiration!