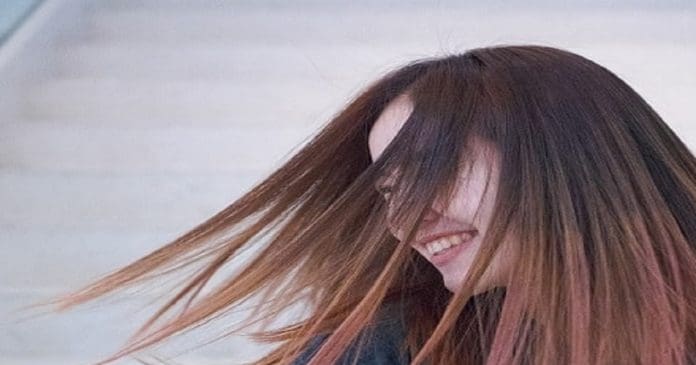 There is a new hair fashion style that's trending at the moment; it is called the matte finished hair. If you've not heard of it, it is a new hair trend by beauty universe, and it is all about the total transformation of dull and dry textured hair to a more fashionable and perfect finish. So perfect is this finish that it has won the catwalk for the most important international fashion shows, and has attracted many women in recent times.
Matte Finish for Hair: New Trend
Top of the list of women seen spotting this hairstyle include celebrities and it is pretty obvious to hairstylists and the rest of the world that this is a breath of fresh air for them and a well-deserved break from the modern styles they've been sporting for so long. The brightness of these modern styles is attractive none the less, but they are usually hard to wear in most cases and tend to have an unnatural look; all that shimmer!
The new trend is all about 'no shimmer at all'. Glossy hairstyles will gradually fade away, making way for the matte hair finish styles to take the center stage and show the whole world that a fashionable dull and dry hair texture can also enunciate the beauty and charms of a woman. What exactly is the whole point of all these hypes about the matte finish for hair? By looking at it, it gives off the vibe of relaxation, and there are a lot of things you can do when you're perceived as relaxed. It is kind of weird, but it is a good weird; that "face of the day before" look, playful, punk or grunge, and again relaxed vibes.
Don't get it wrong, the matte hairstyle gives a nonchalant look to your hair, but that does not mean it is simple to create such looks. Fairly messy hair is sexy, but you have to wash it, comb and style it as required. As for the matte hair finish, you'll need to have some hair beauty routine tricks up your sleeve to efficiently achieve the dry texture that is clean and fragranced, just the way you'll like it.
How to Have A Matte Finish On Hair?
The rest of this post will be the basic steps you need to take to achieve a beautiful dull hair texture like that of a celebrity. Let's dive in the steps to get the stunning matte finish for your hair.
Matted hair comes with an appearance of "the day before", but that does not mean you have to go for so long without washing your hair. The idea is to get your hair to be less glossy and less polished, but your tresses have to be cleaned appropriately to achieve that look. So the very first step in getting a matted hair finish is to clean out your hair.
Step 1: Clean Your Hair for A Matte Finish
Cleaning your hair for this purpose requires washing it normally with shampoo and water. Note that you have to wash it twice, but instead of using your regular shampoo for the second wash, go for a bar of natural olive oil.
Do not wash vigorously while washing with the olive oil bar; rather, massage the oil from the middle of your hair length all the way to the tip. Avoid the roots of your hair close to your scalp, and avoid foaming as well. Then rinse properly.
Step 2: Dry Your Hair for A Matte Finish
This is one of the most important steps in creating a matted hair finish. After washing your hair, do not sit under a dryer or try to dry it with a hand dryer' allow your hair to dry out naturally. If you do not have so much time to sit around and wait for your hair to dry, then you can use a dryer with a diffuser for this purpose.
The diffuser, which is usually attached to the tip of a dryer, diffuses the hot air, reducing the speed at which it gets to the hair. This will result in more texture and volume of your hair, which is exactly what you want for your matted hair.
One point to note while drying your hair for a matte finish, the less smooth the hair, the better the matte finish.
Step 3: Finishing Your Hair for A Matted Look
This is the last step towards a great matted hair finish. Any of the two steps below can be used to achieve the matted finished look you desire.
Use a dry shampoo on your well-dried hair for thicker and more voluminous look. Apply the dry shampoo from the roots of your hair, and then comb out the strands to spread the product from the roots to the tips of your hair strands. If you do not have a dry shampoo, a baby powder can work perfectly well for you.
You can also use ointments or waxes with an opaque finish to create a beautiful and stripped matted hair appearance. Be careful to only apply them to the strands in moderation. The ideal amount should be the size of a hazelnut for smooth and short hair. If you have a long hair, it is expected that your hair has more volume and texture, so you can apply more ointment or wax on your strands.
Irrespective of what finisher you decide to use, you have to be sure to apply the product at the palm of your hands, and then apply it little by little to your hair strands. The matted hair finish should be slightly sticky, not oily. If it should be oily at all, then it should be a combination of sticky and oily.
An Alternate Method of Creating A Matted Hair Finish
Another way of creating a matte hair finish is to braid your hair while it is still wet and leave them to dry out in braids. After the hair is dried, you can loosen the braids to achieve a wavy and half messy hair; characteristics that are very essential for a matted hair finish.
Were you able to learn a thing or two from this article? Let us know what it is in the comment section below. You can also leave comments about any experiences you might have had about matted hair.