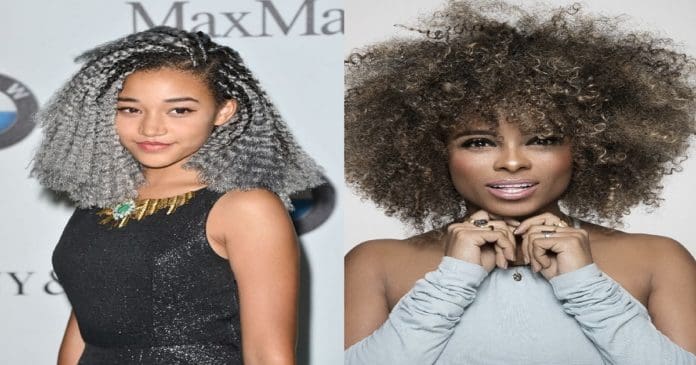 For a lovely textured hairstyle, why not try one with tight curly hair. Although some women are naturally blessed with tight curly hair, there are plenty of ways to get this style if you do not have natural curls. These methods will give you a gorgeous tight curly hairstyle for women.
Funky Tight Curly Hair Ideas
One of the easiest ways to get perfect long tight curly hair is to have a weave put in. These hair extensions are ideal for those who have shorter natural hair. Another option is to get a chemical perm to change the shape of each strand. Alternatively, you can change the shape of your locks using special curlers or rollers.
Perfect Corkscrews
Perfect corkscrews are hard to come by because they tend to frizz or flatten out. Some people get a weave or extensions to help to guarantee perfect tight curls.
Soft Frizzy Curls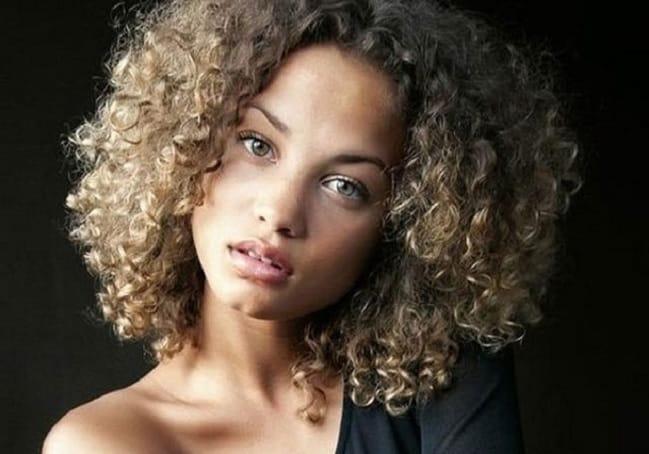 Softer hair types hang down rather than standing straight out, however, frizziness can help to increase the volume of your style. Embrace the frizziness of your look.
Blue Highlights
Add a splash of color to your hairstyle with some electric blue highlights. Blue looks really good as part of a dark curly hairstyle.
Long Soft Style with Side Parting
A side parting is a good way to change the shape of your hairstyle without having to trim your hair. Sweep long curls over from one side to the other to create an asymmetrical look.
Fauxhawk with Colored Tips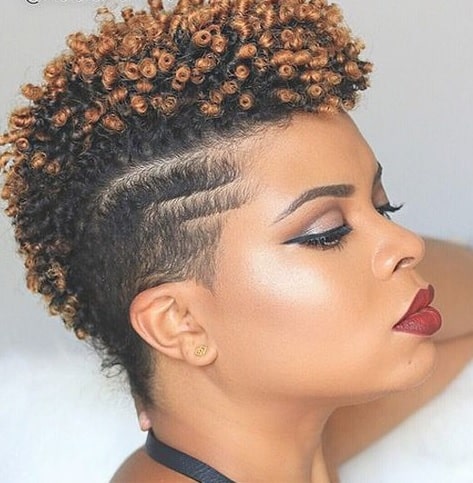 Fauxhawks are great for women who want to wear their hair in a cool punky style. Give the style a unique edge by coloring the tips in a complementary color.
Caramel Orange
Caramel orange colors go really well with darker skin tones. They are a great choice for women who want to lighten their natural hair color whilst keeping a tight curly hairstyle.
Retro Afro
In the 70s, Afro hairstyles were all of the rage. A perfectly rounded Afro hairstyle is a great way of bringing back a little bit of retro glamor.
Feminine Fauxhawk
Creating a fauxhawk with tight curly hair can give a really feminine look. Style in some cornrows just above your ear to help to show off your shape without leaving yourself too exposed.
Big Bangs
Large bangs are a great way to make your hairstyle look much big. Making your look bigger at the front can also help to get you noticed and allow you to stand out more.
Untamed Afro
Show off your natural tight curly hair with an untamed Afro. Be who you want to be and don't trim or shape your style. This gives a gorgeous starburst shape.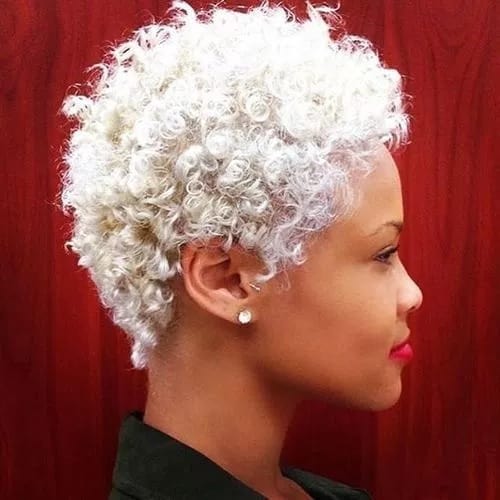 Platinum blonde is a really eye-catching shade for African American women. Be very careful if you are using bleach on your natural style as chemicals can damage your hair.
Top Pony with Bang
Women who have a ponytail from the top of their head can create a really cool style with artificial bangs. Just throw the hair from the ponytail forwards to cover your forehead.
Afro Bun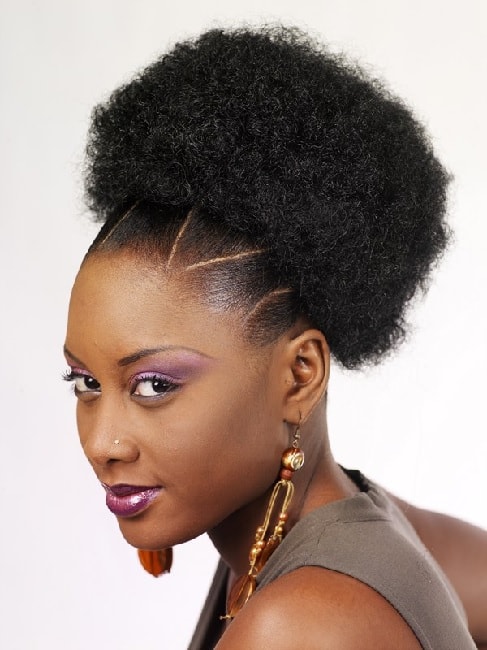 A bun type style at the rear of your head is a classic look for women with Afro-textured hairstyles. This look is very regal and is a great style for parties.
Silver Style
Silver gray is a modern alternative to the light caramel styles which are very popular for women who want lighter hair. It has become a popular trend among celebrities.
Vibrant Purple
Choose a color which is out of this world to give a really stunning and vibrant effect. Intense purple is a great choice for a color that is quite shocking.
Tight curly hairstyles are incredibly popular for women with African American heritage. However, they can be worn by lots of different women.