A textured pixie cut isn't just a haircut – a versatile and stylish short hairstyle that complements various face shapes and personal styles. The right texture and layers can work wonders if you have fine or thick hair. It adds volume and dimension for fine hair while it offers a lighter and more manageable look for thicker locks. Before your next salon appointment, peek at these 30 popular textured pixie hairstyles and snag your favorites.
1. Messy & Bold Pixie Undercut
The messy pixie cut creates a textured, choppy look, ideal for adding volume to fine or thin locks. Elevate it with pastel lavender or pearl blonde for an extra fancy touch!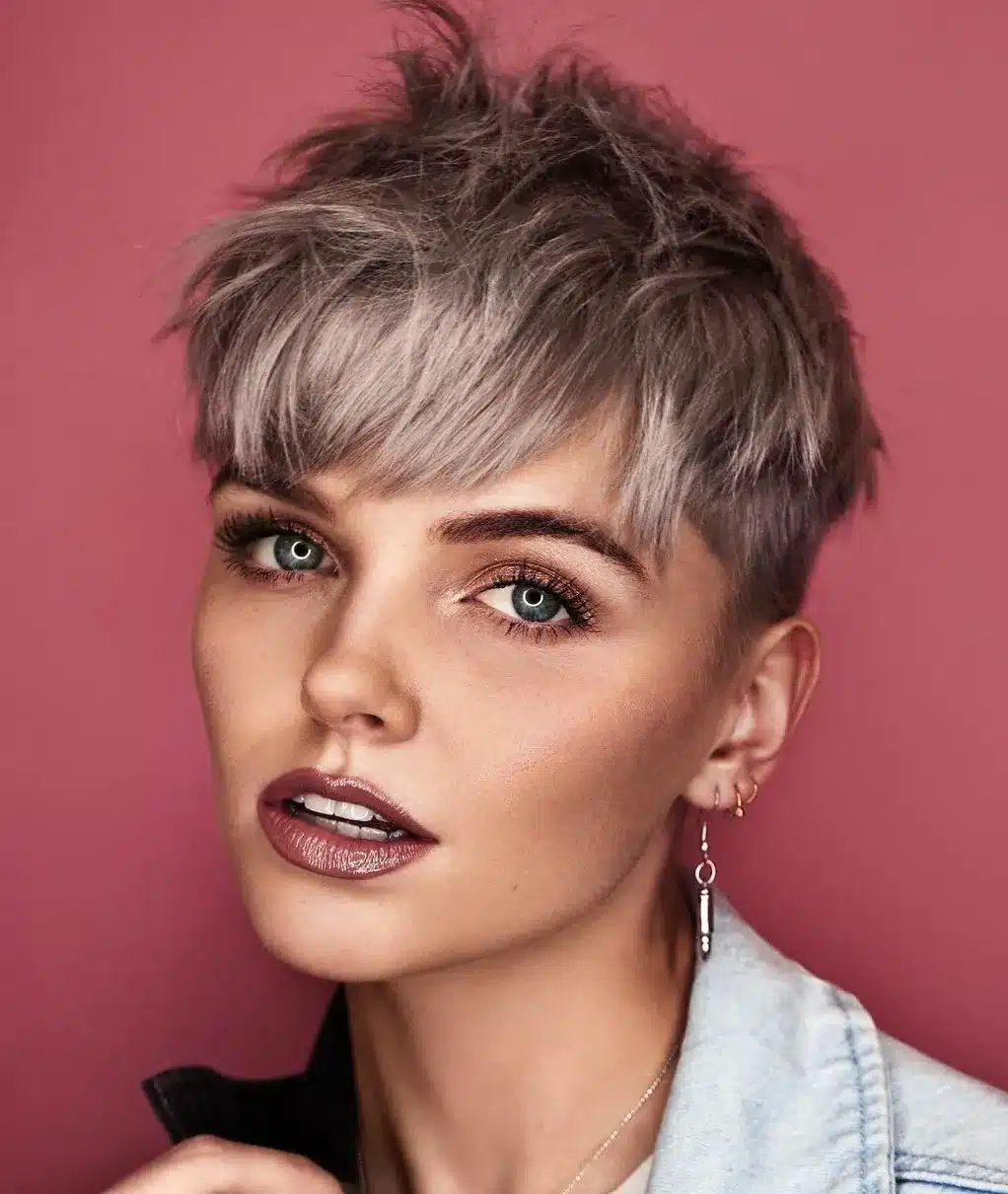 2. Razored Pixie & Choppy Baby Bangs
Short, layered styles are fascinating for thick-haired women. Extra texturizing helps avoid that bulky appearance.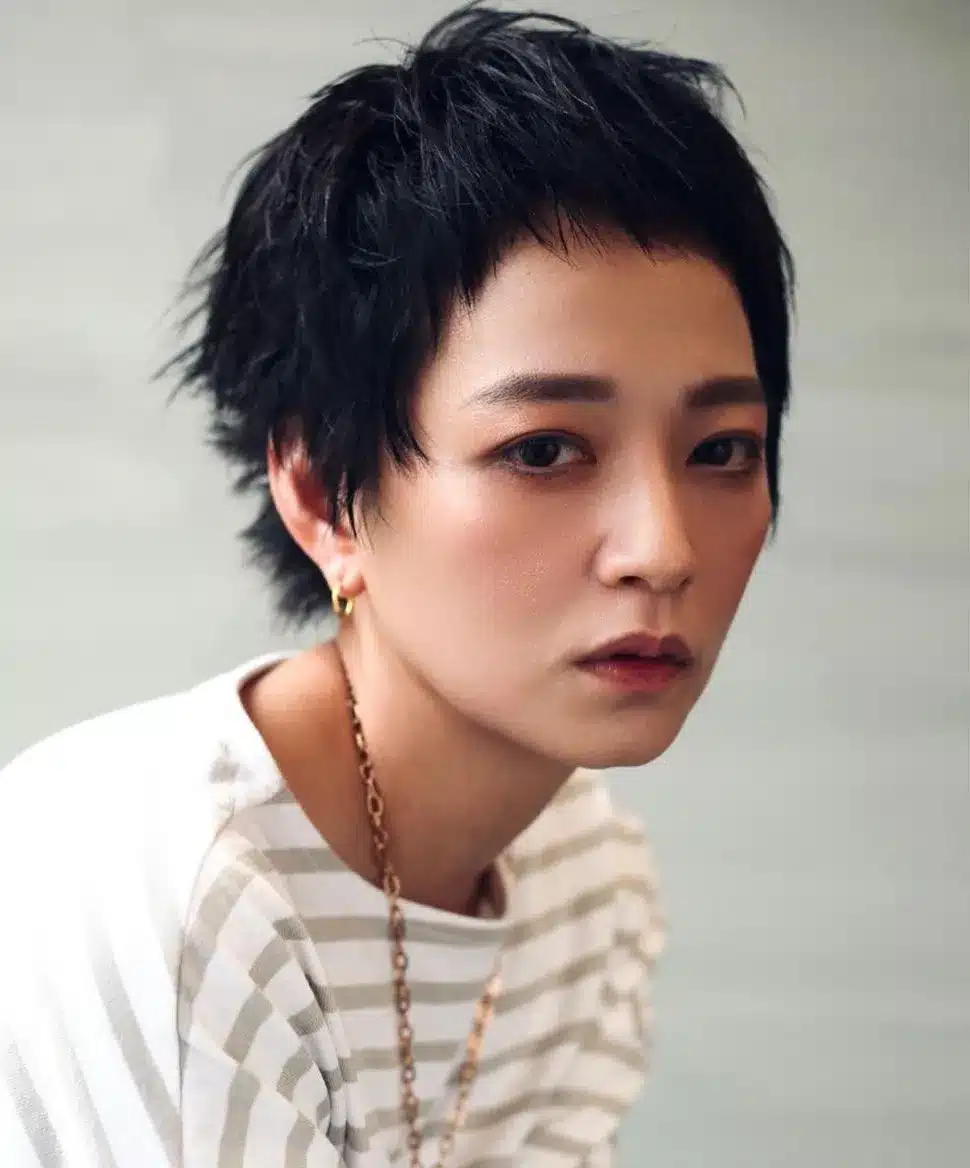 3. Choppy & Versatile Long Pixie
Straight, wavy, or curly – the choppy pixie cut is a versatile style that suits all. Dress it up or down; it's perfect for making a hair statement.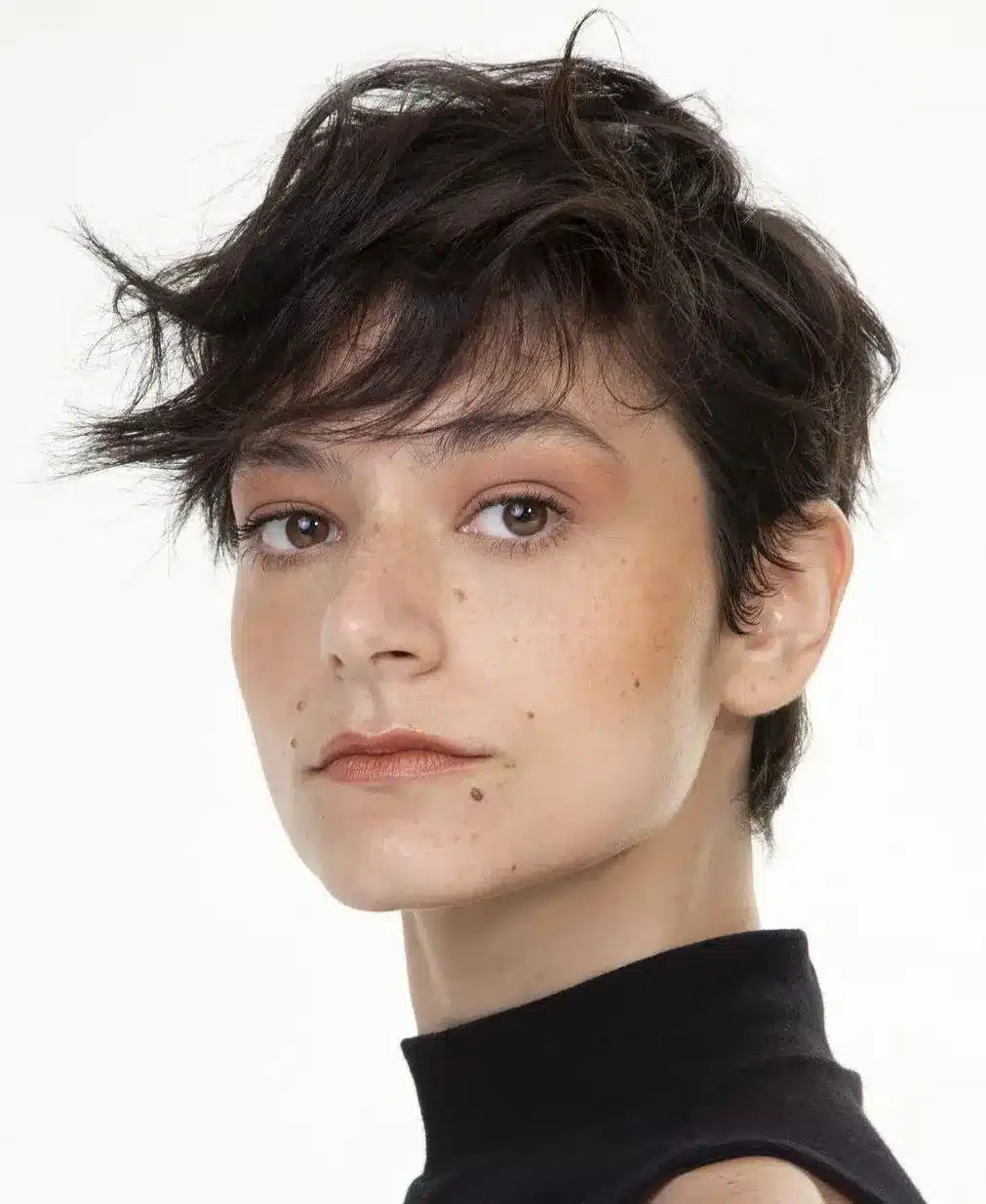 4. Shaggy Pixie Makeover
Short, shaggy pixie haircuts bring edginess and modern flair. Define the texture with pomade on those choppy layers. Plus, the short length and darker color make it super low-maintenance.
5. Punk-inspired Long Pixie with Spikes
Punk-inspired and edgy – a stylish change if your lifestyle allows a little hair experimentation.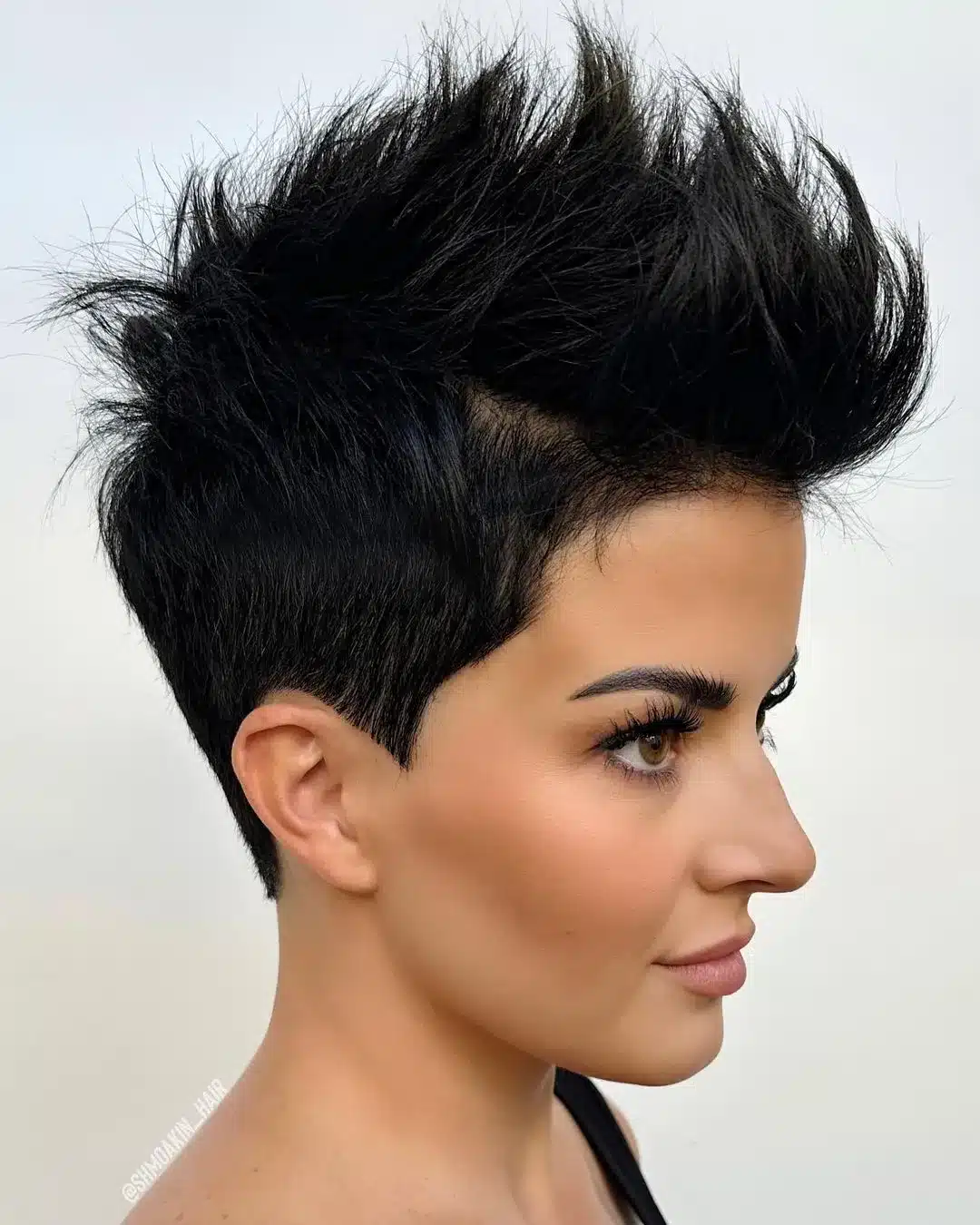 6. Piecey Pixie & Curtain Bangs
Layering removes bulk, creating movement and texture. Dark colors add depth, making those layers more visible and giving your hair a fuller appearance.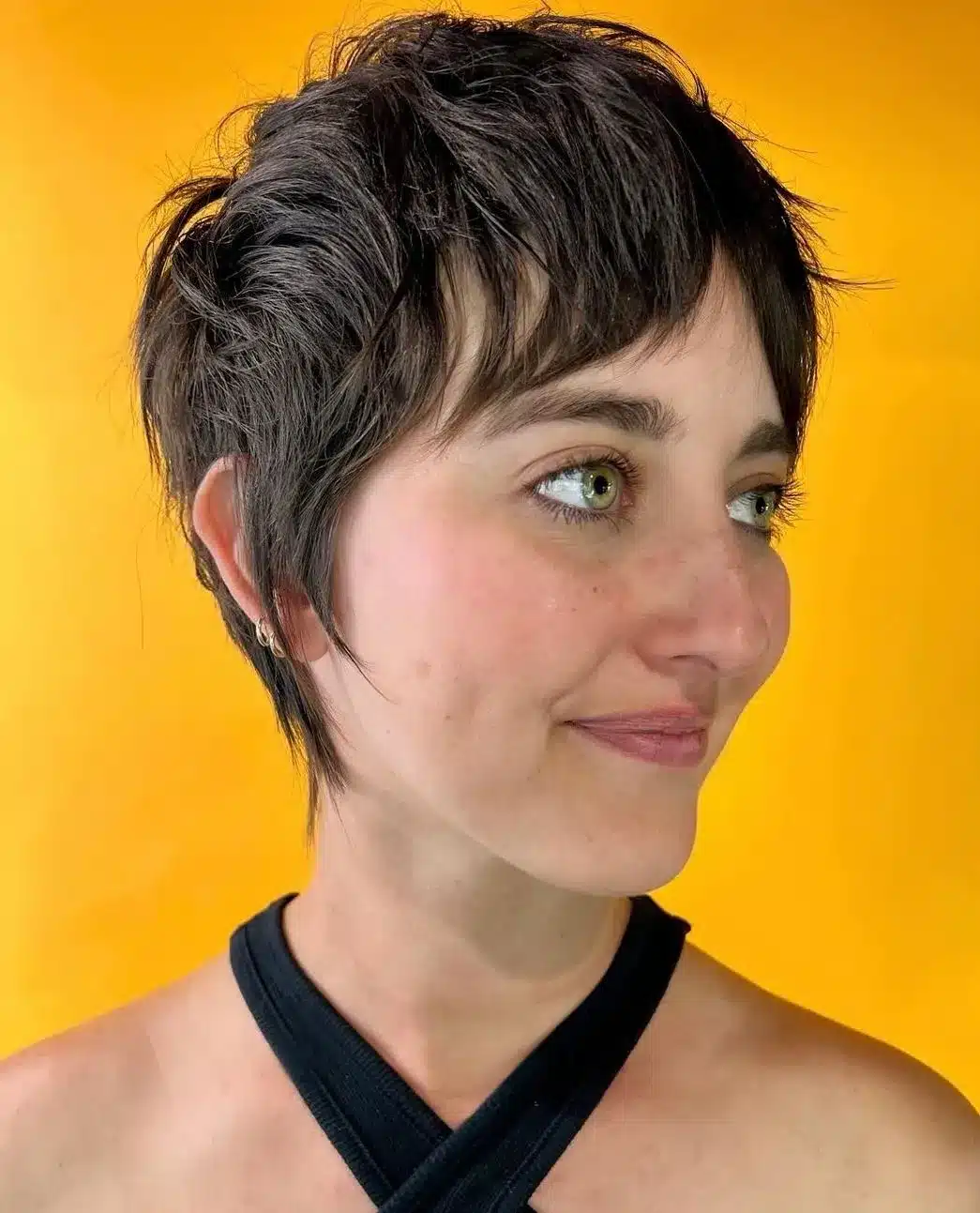 7. Charming Brown Pixie & Side-Swept Bangs
A rebellious yet elegant long-textured pixie with lots of layers. Thick side bangs add mystery to your appearance.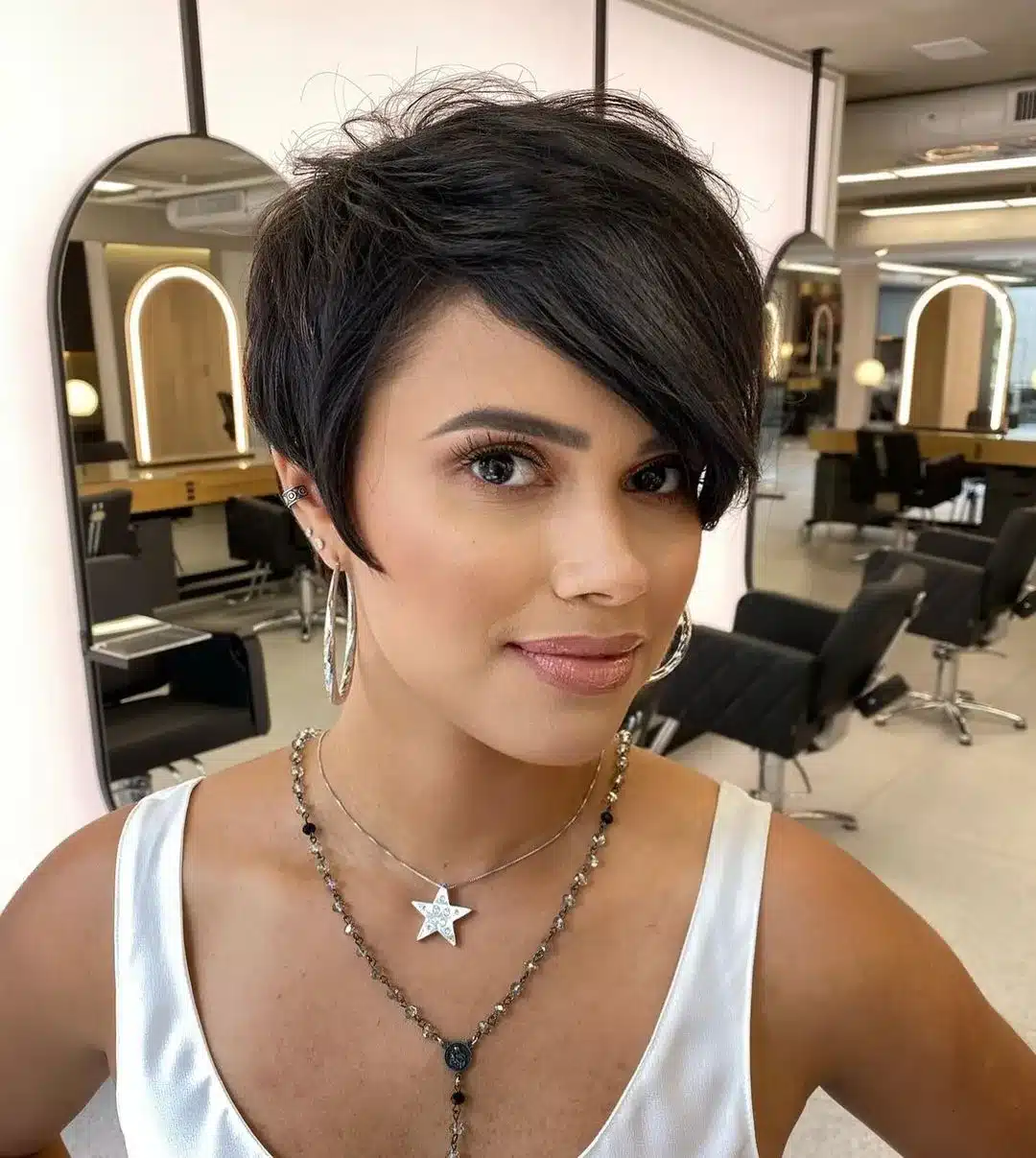 8. Sleek & Feminine Black Pixie
Chic and feminine, this style mixes shorter and longer layers for a beautifully textured effect that makes your features stand out.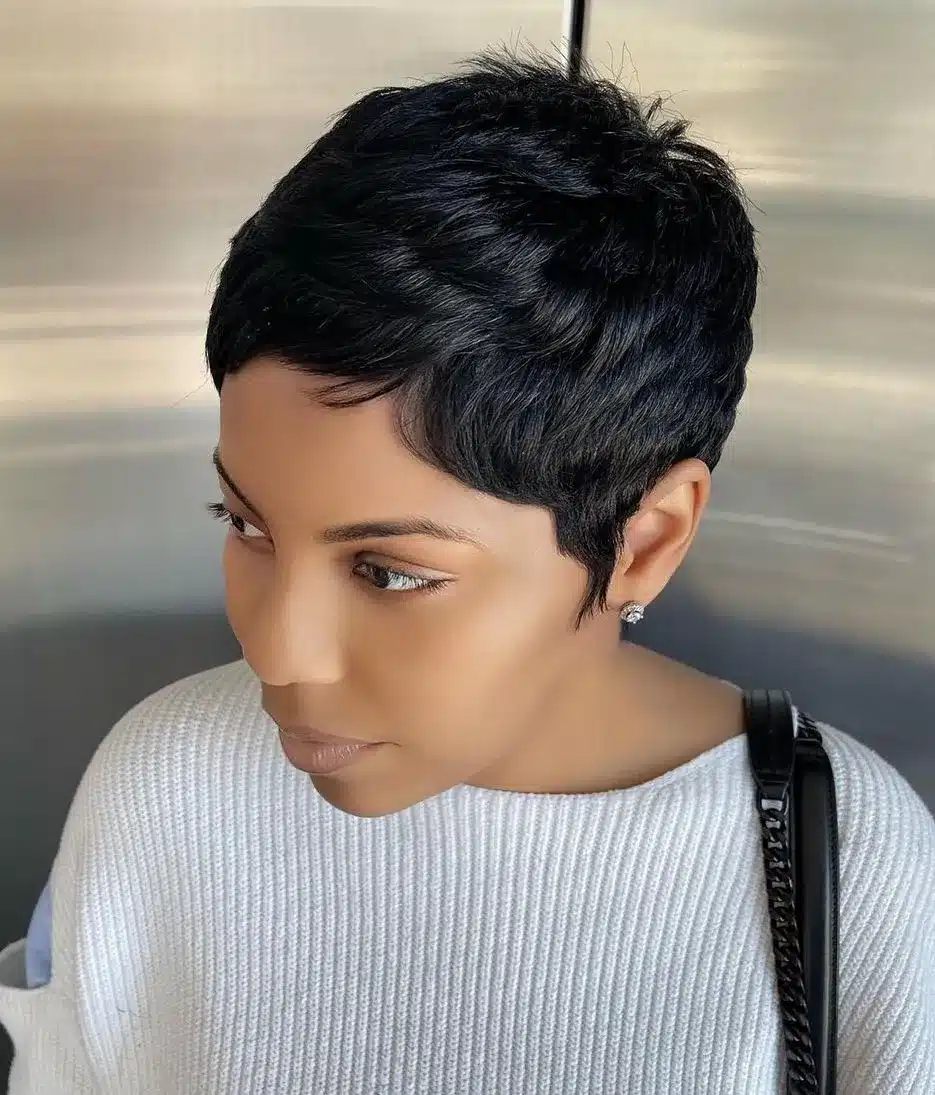 9. Blonde Pixie & Wispy Layers
For thinner locks, textured short hairstyles create the illusion of fuller hair. Top layers may need styling products for that voluminous look.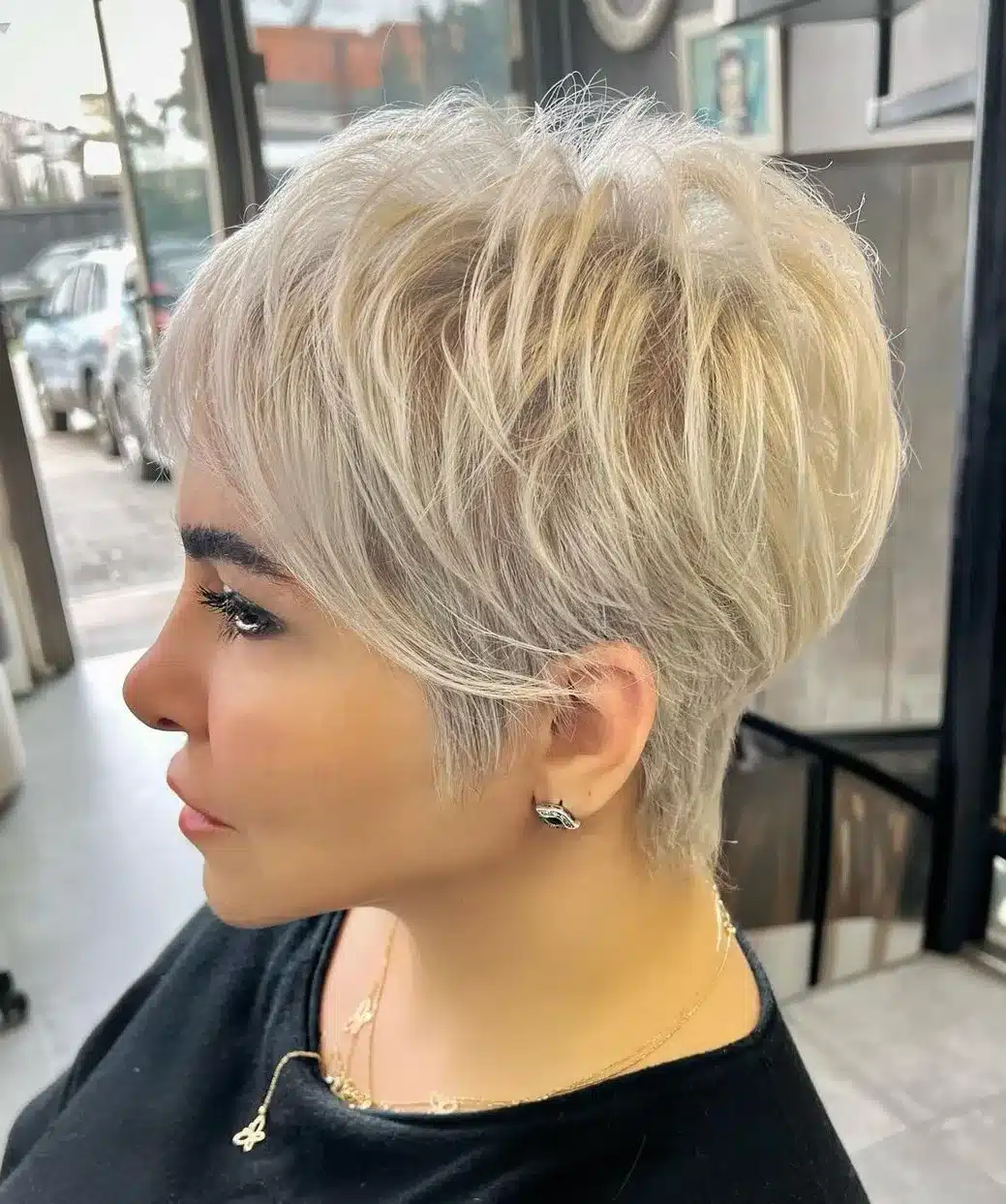 10. Feathered Pixie & Bangs
A modern take on Audrey Hepburn's classic pixie. Ask for a short crop with a messy texture and wispy bangs. Use texture spray and scrunch or diffuse your hair when styling.