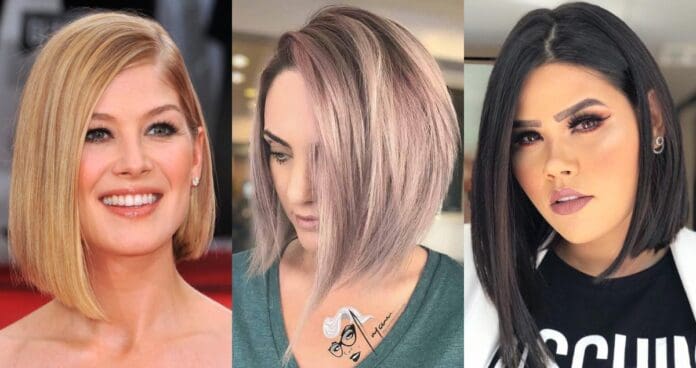 An asymmetrical bob is shorter in length and cut into a bob that's uneven, where one side is longer than the other. While this sounds a little risky on paper, the effect is beautiful, and the disparity between the lengths of the sides is truly up to you.
Is The Asymmetrical Bob Still In Style?
Since the look first emerged nearly 100 years ago, it has remained an iconic fixture as a bob haircut. While it has endured slight variations, its highly customizable nature means that making it feel fresh in 2022 is easy and merely relies on the creativity of you and your stylist. Asymmetrical bobs can be smooth and polished, waved, or paired with angled bangs. Layered haircuts are popular if you enjoy blow-drying and styling your hair from time to time. Let's take a look at the advantages and asymmetrical bob has to offer before viewing styles that promise to serve some serious inspiration.
Top Advantages of The Asymmetrical Bob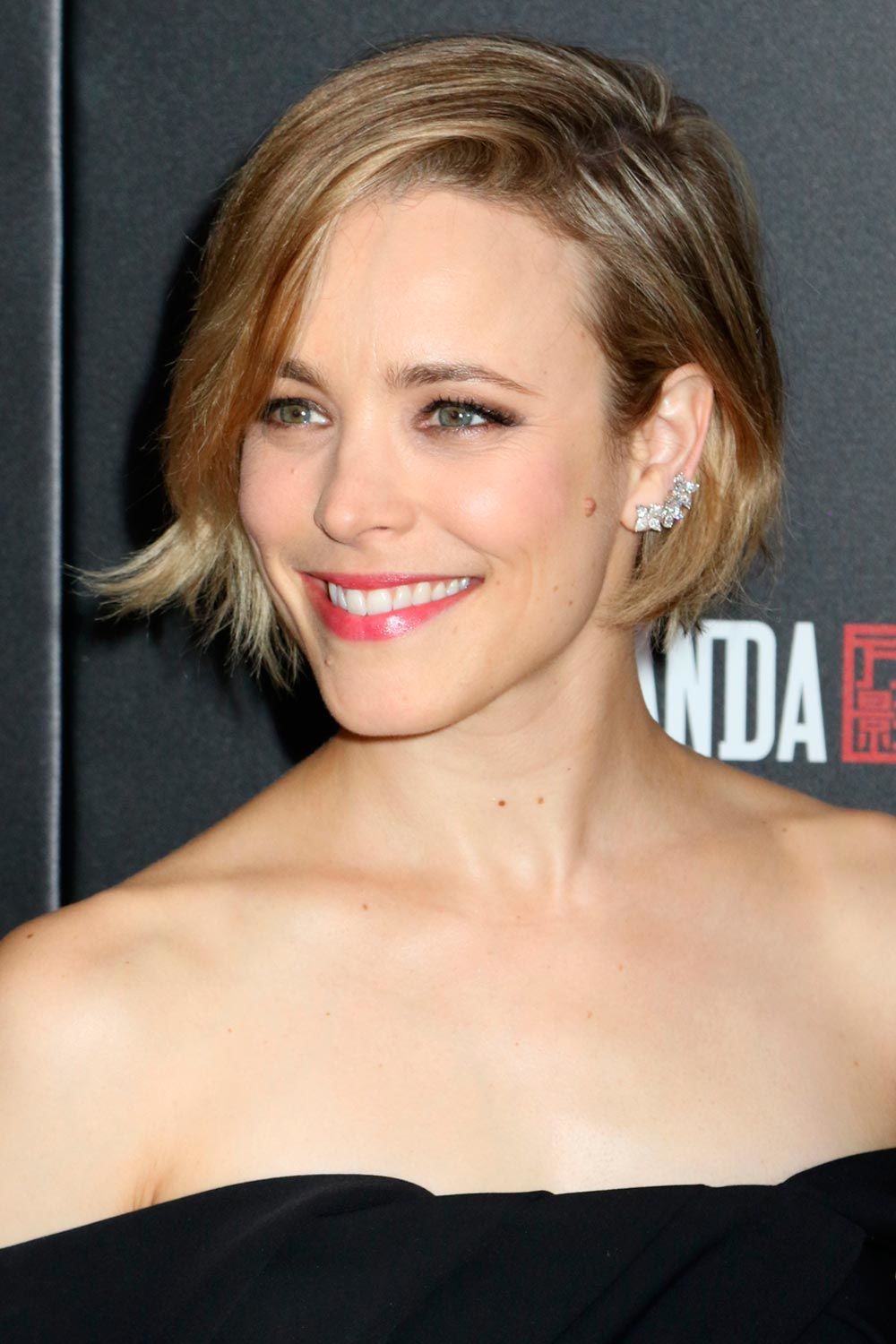 Asymmetrical bob haircuts are popular for a number of reasons, including their apparent femininity. Even though the hair is shorter than typical long locks for women, the length frames the face and draws the eye in. Their versatile nature is also intriguing. Regardless of your hair texture and type or face shape, the asymmetrical bob can be slightly adapted to highlight your best features. Variation in length is yet another element that you can manipulate for your advantage. Asymmetrical bobs are suitable as is, for either a casual or highly formal event. Their short length makes daily styling truly a breeze.
Short Asymmetrical Bob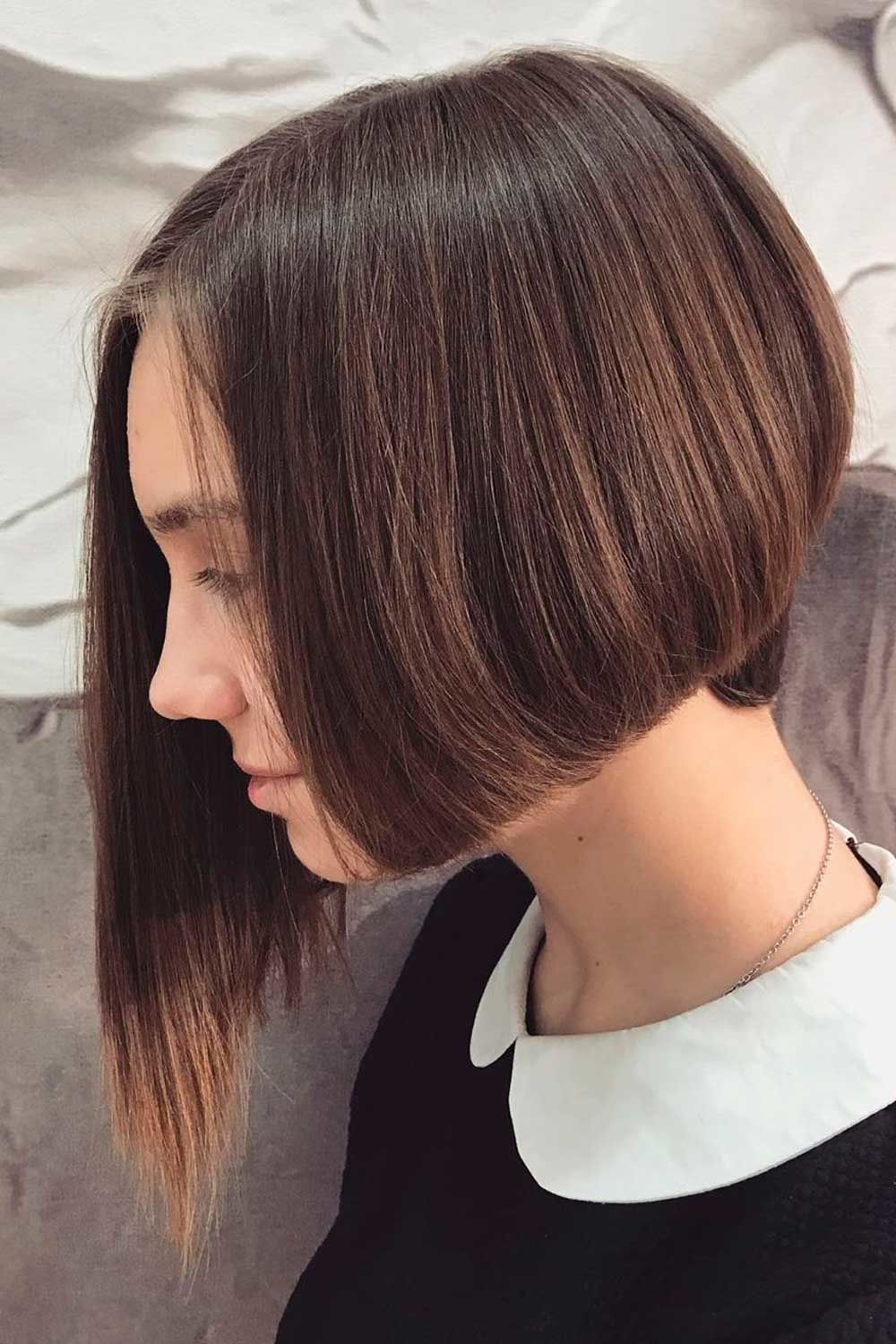 A short asymmetrical bob cut has a more youthful appeal than longer, sleeker varieties. Thanks to the short stack at the nape of the neck, the shorter side of the bob cups the chin and jaw and is rounded under. Due to the large disparity in length between both sides, a slightly more centered part is favorable over the deep side part typical of an asymmetrical bob. It will restore balance to your face as necessary. Feel free to shorten the longer side of the bob if you desire a softer effect.
Elongated Sides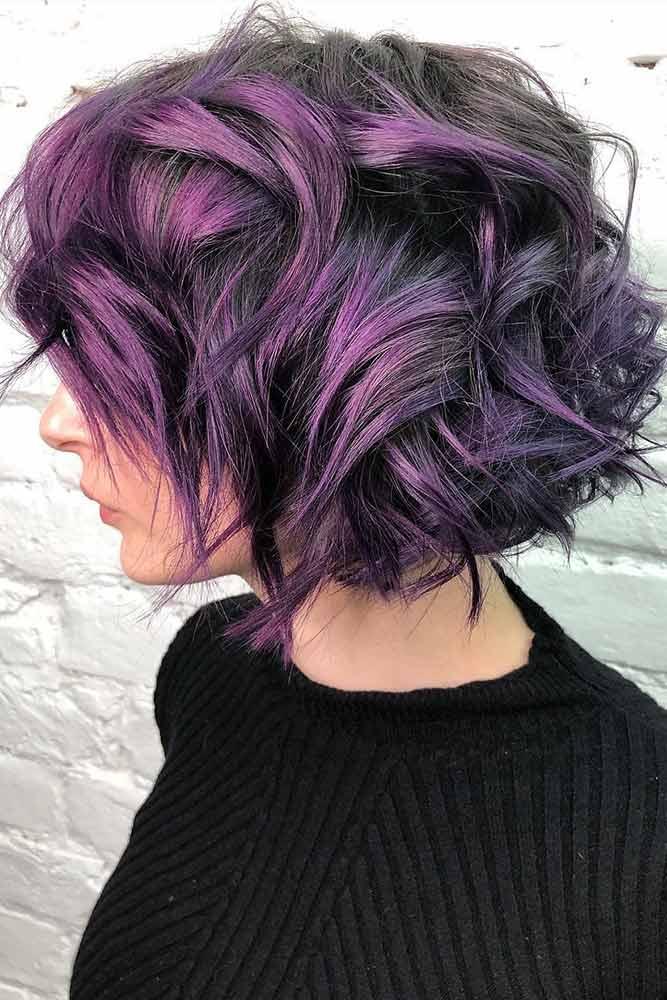 This look embraces both the bold businesswoman and the wild party girl with the layers in the back and the drastically longer sides. And if you go for a dark color with playful streaks, it takes it up a notch. To style, apply volumizing mousse to your hair and blow-dry with a paddle brush. Then curl the sides away from your face with a large curling iron and finish with a medium holding spray.
Side Swept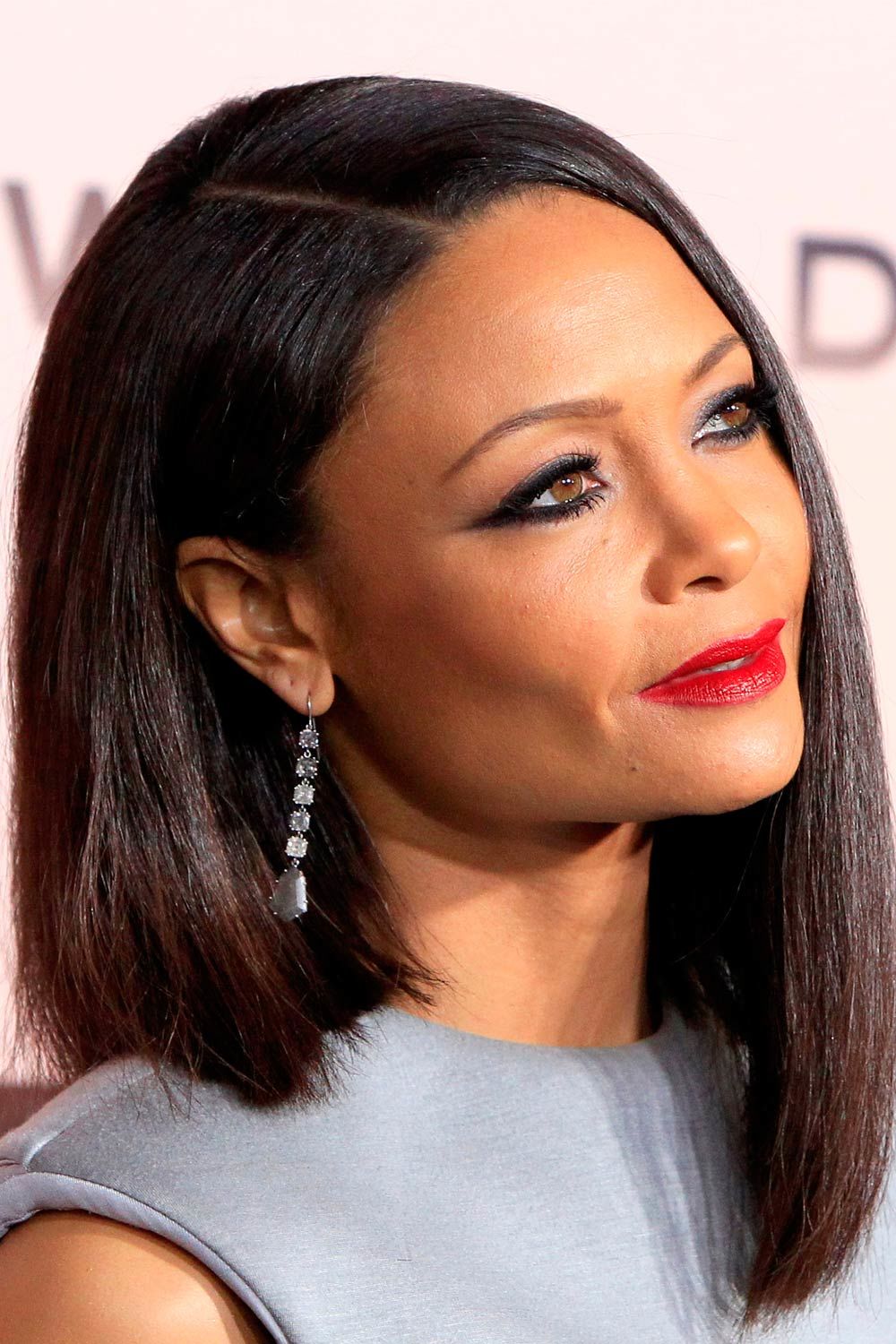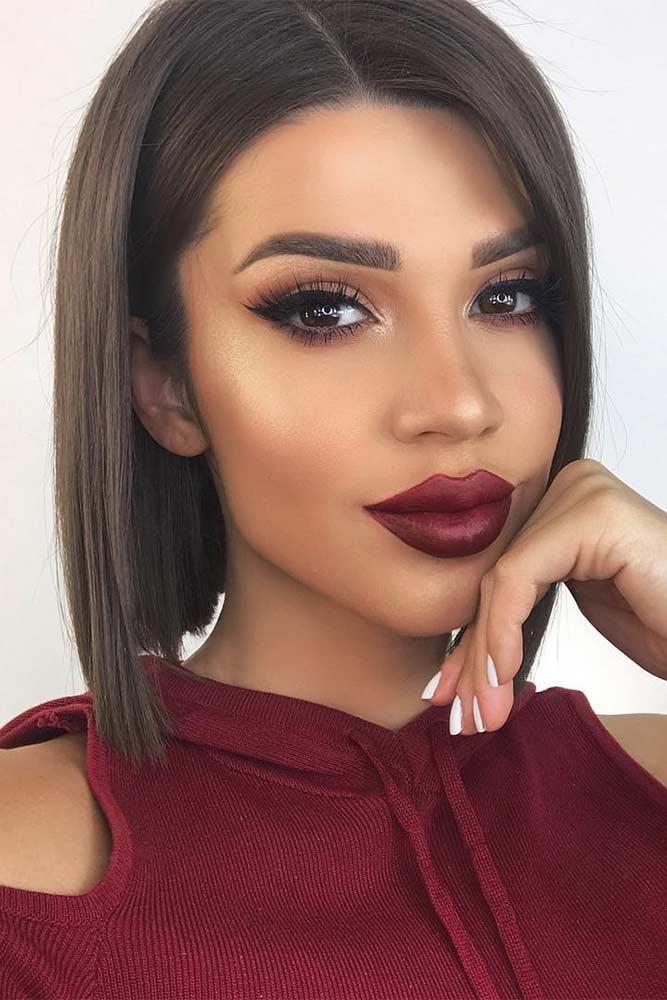 For those with thinner or fine hair, this blunt cut will add a great deal of volume. The sleek style with its chin length angles will enhance your facial features. So, break out that sexy red lipstick and line those eyes to show your sultry side. To style, spritz your hair with an anti-frizz product and blow-dry. Then straighten with a flat iron until smooth and sleek. Finally, spray with a finishing spray.
Punky Pixie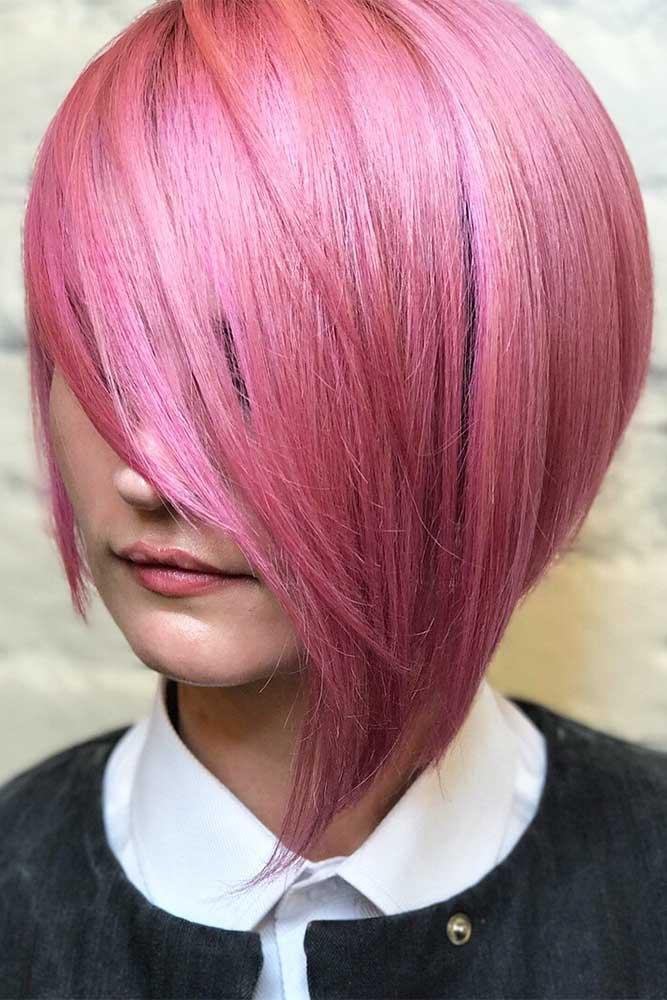 If you're feeling a bit punkish and want to embrace your inner pixie, why not combine a classic bob with an asymmetrical pixie cut? Get a pixie on one side of your head and a bob on the other. This look is sophisticated and edgy at the same time. To achieve it, apply anti-frizz serum to your hair and then use a flat iron for that straight sleek look, flipping out the ends on the longer side for the flirty effect.
Sleek Deep Side Asymmetrical Haircut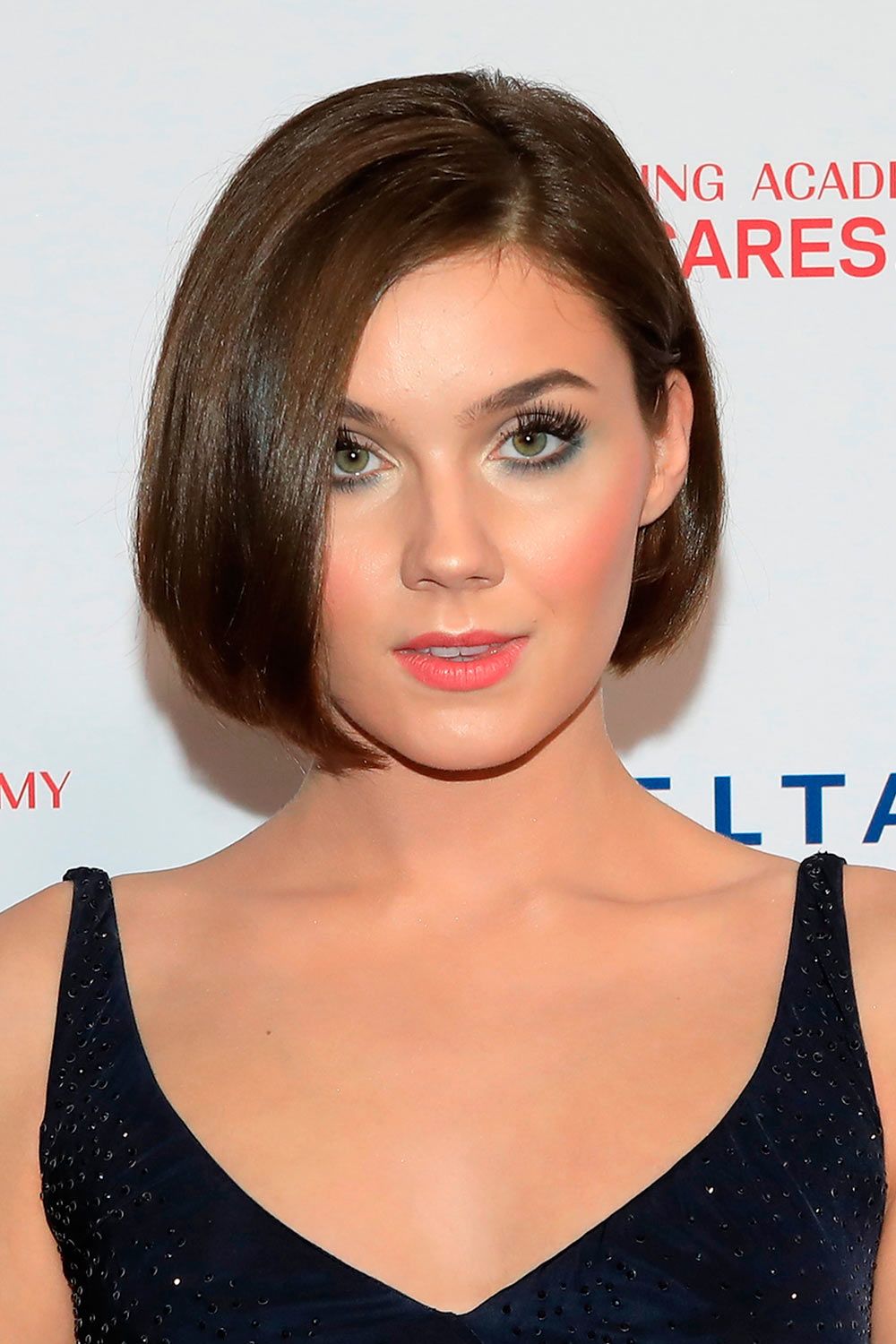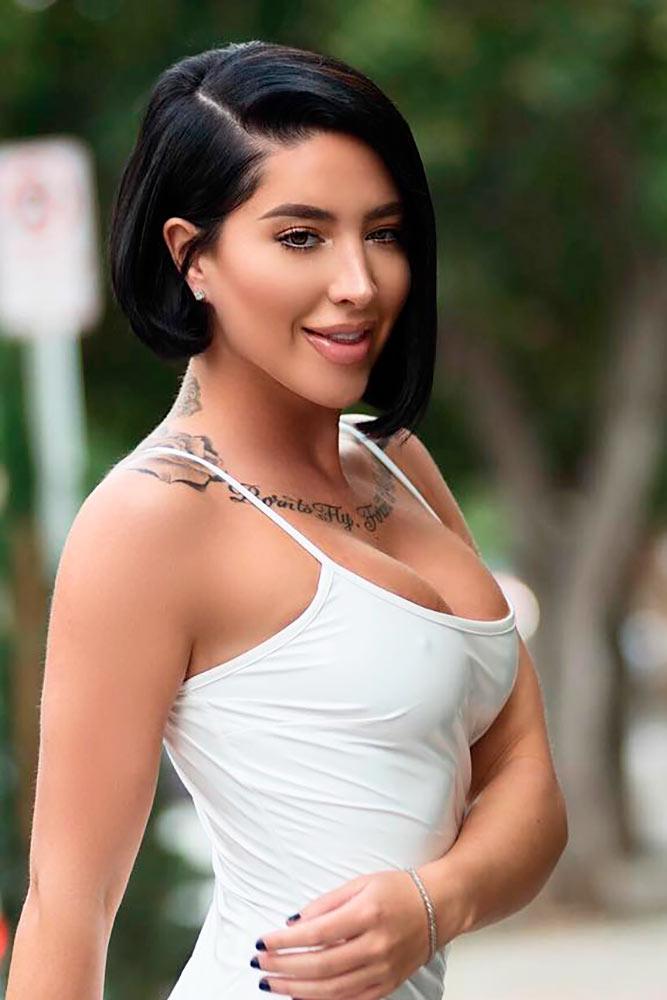 Another great style for a deep side part bob is this straight and sleek bob haircut. The deep part on the shorter side gives it a slightly seductive vibe while also nicely emphasizing your jawline. This look is also perfect if you want a more refined and polished look. But as well, it can be quite sexy and playful. To style, make a deep part and blow dry straight with a round brush. Smooth out with a flat iron for a sleek and polished finish.
Weave Asymmetrical Bob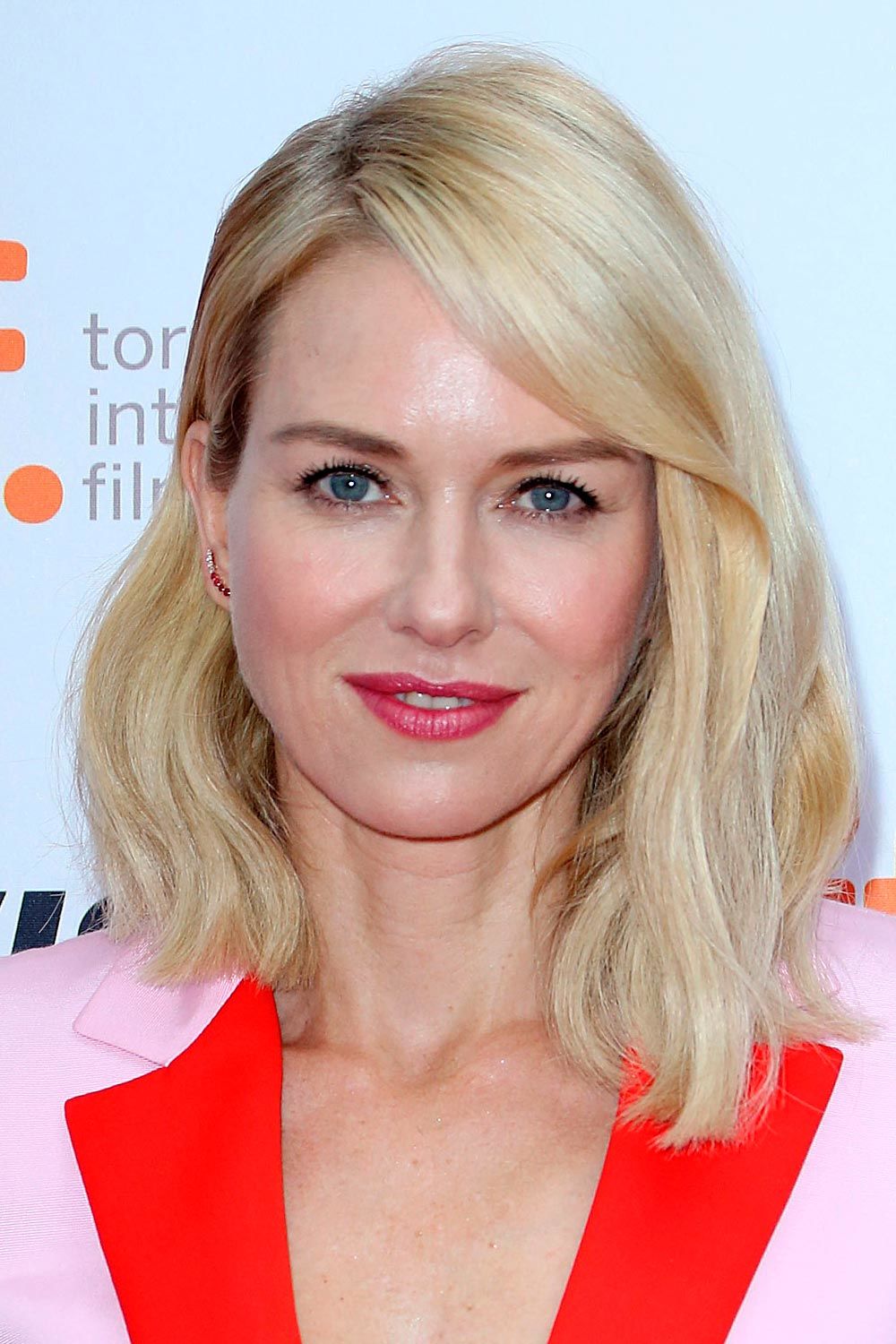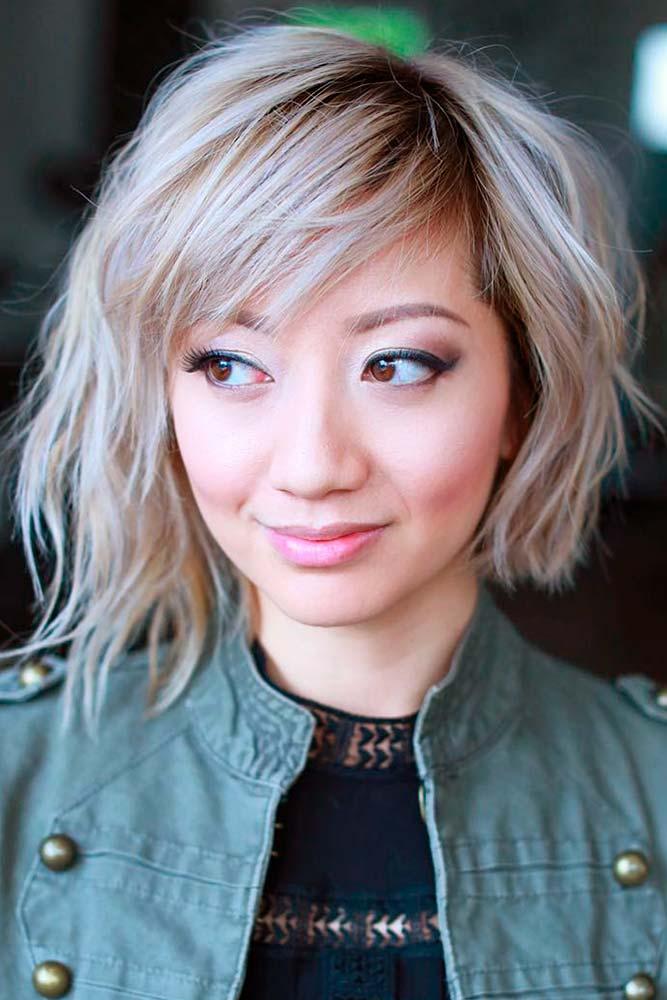 If you have wavy hair, you might find it hard to find bob wave hairstyles to showcase your wavy locks. This asymmetrical bob wavy is a great way to add bounce to your curly tresses, especially for those with thin or finely textured hair. The side swept bangs add a bit of mystery and playfulness to this super cute asymmetrical bob hairstyle. Style your bangs to whichever side is slightly longer. You can either blow it dry upside down or with a diffuser to add somebody. Or you can simply apply sea salt spray, tousle your wavy tresses and go!