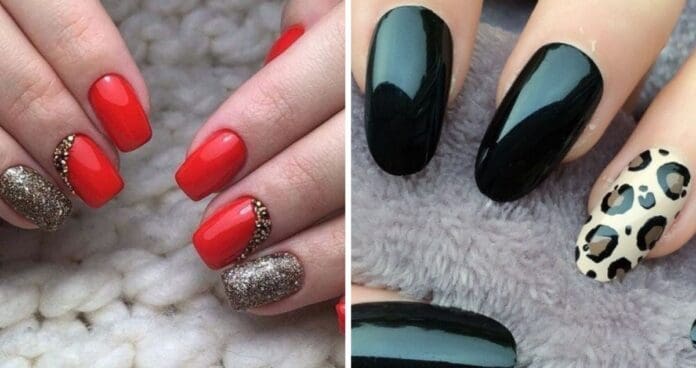 While a stylish touch of color adds the perfect finishing touch to beautiful nails, any manicurist will tell you that shape is important. The shape of the nails, considered the basis of any good manicure, is the basis for creating stunning fingers. In addition to being the right shape to complement your chosen color or design, it can also flatter your entire hand and make it more attractive. From lengthening short fingers to accentuating beautiful nails, the shape of your manicure has more power than you think. Thus, choosing the optimal nail shape for your fingers is an important task that should not be overlooked.
Nail Shapes
When choosing a nail shape, it is important to familiarize yourself with the different options available. While there are many silhouettes and variations on offer, there are five key shapes you should be aware of. Square, round, oval, almond-shaped and coffin are the main shapes. To determine exactly which style suits you best, you need to consider the shape of the finger, the width of the nail bed, and the length of the nail.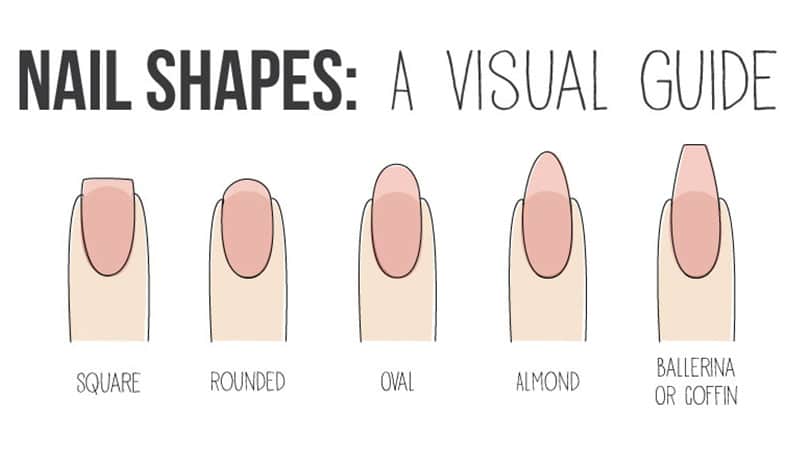 Almond Shaped Nails
Almond-shaped nails have thin sides, tapering towards the end, and a rounded tip. While this chic shape won't work on short nails, it looks great on long nails. The silhouette naturally suits long and thin nails due to their elongated shape. Almond-shaped nails are also perfect for thinning wide fingers to give the impression of slender hands. In addition, ladies with short fingers will also find this nail shape useful due to its ability to add extra length. If you think this shape is for you, try a look with neutral and nude polishes, as well as glamorous and girly designs.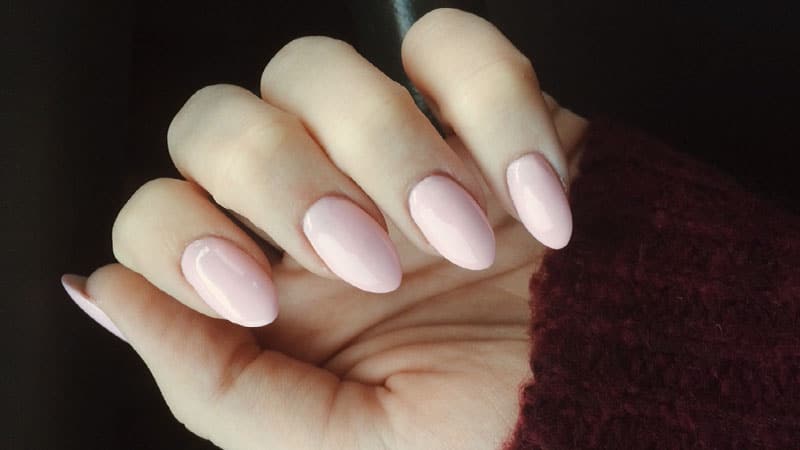 Round Shaped Nails
If you want to give the appearance of longer fingers but want your nails to be short, you should consider choosing a round shape. Round short nails with a naturally curved edge are perfect for a subtle extension of short and wide fingers. The shape can also be used to make wide nail plates appear thinner and longer. If you have narrow nail plates, do not rule out a round shape. The simple silhouette is not only classic but also versatile and effortless. Round nails are perfect for ladies who don't have time for a salon, they are easy to maintain at home, and their soft, round look makes them perfect for any polish color. You can even try switching between neutrals, brights, and unique tones depending on your mood and outfit.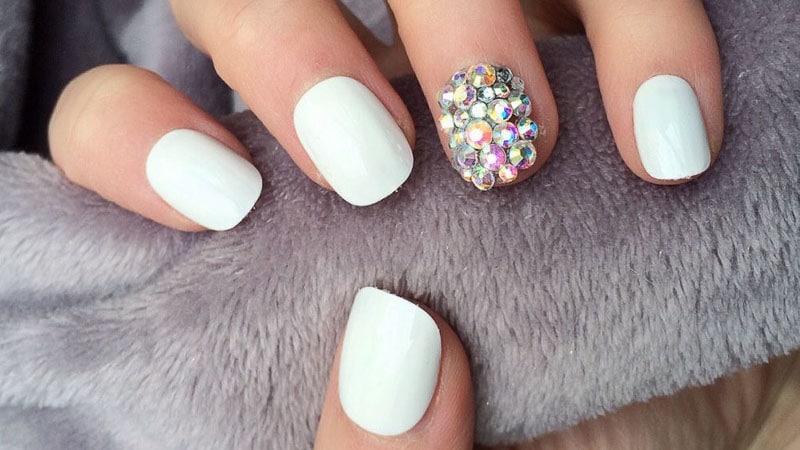 Square Shaped Nails
Like round shapes, square nails are also perfect for short nails. With straight edges and a rectangular tip, this nail shape looks neat and stylish. While ladies who prefer longer nails should opt for a shape that tapers more, those who love short, edgy yet elegant looks will love this style. Square-shaped nails are especially suitable for owners of thin hands and long thin fingers. If this sounds like you, or if your nails are long and narrow, consider a square shape for your next manicure. The style, which will have a subtle flared effect on the arms, is also less easily broken than other shapes, making it ideal for low-maintenance ladies. In terms of color, square nails look best paired with bright, bold, or glittery nail polish.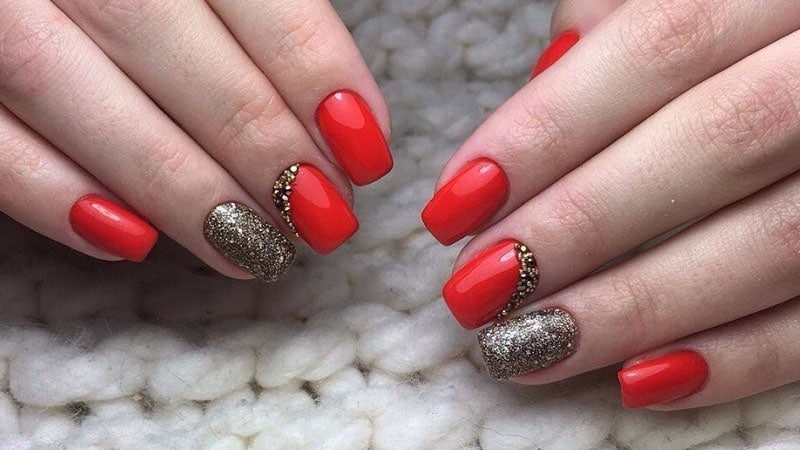 Coffin/Ballerina Shaped Nails
One of the best shapes for long nail lovers and those with narrow nail beds is the coffin shape. Also known as the ballerina shape, this nail style is named after its silhouette, which is reminiscent of a coffin and ballet shoes. The stylish shape is characteristically long and narrow. It also tapers sharply towards the end and then ends with a square tip. While the sophisticated and bold design appeals to many women, women should only try it if they have long and strong nails. Short and brittle nails may not be able to handle this shape. Alternatively, you can try acrylic nails. While the bold design will require a lot of upkeep, its look, paired with pale neutrals, dark tones, and a matte finish, is well worth the effort.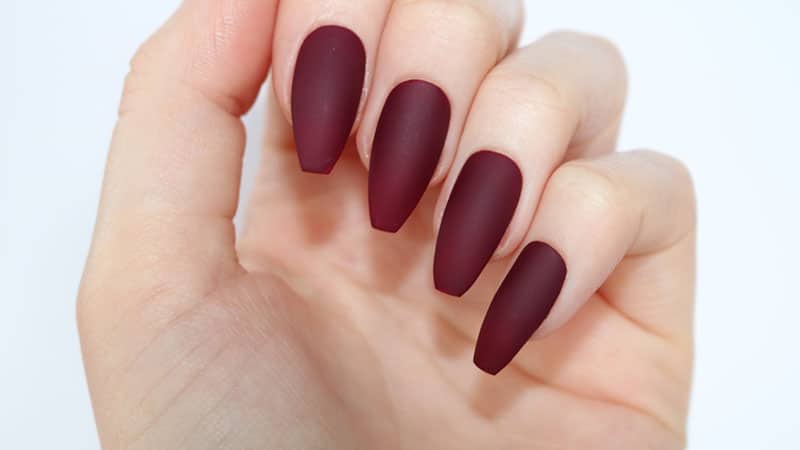 Oval Shaped Nails
Due to their ability to lengthen oval nails are ideal for both short and wide nail beds and fingers. The medium to long shape ending in a semicircle is similar to the almond shape except it is blunter and more delicate in appearance. The result is a feminine nail shape that helps make wide fingers thinner and short fingers longer. While you won't need very long nails to create an oval shape, you will need a short length. A few millimeters of free edge extending beyond the fingertip should help. Once you've created this chic shape, you can pair it with stunning nail art or feminine pastel shades for a chic runway-ready look.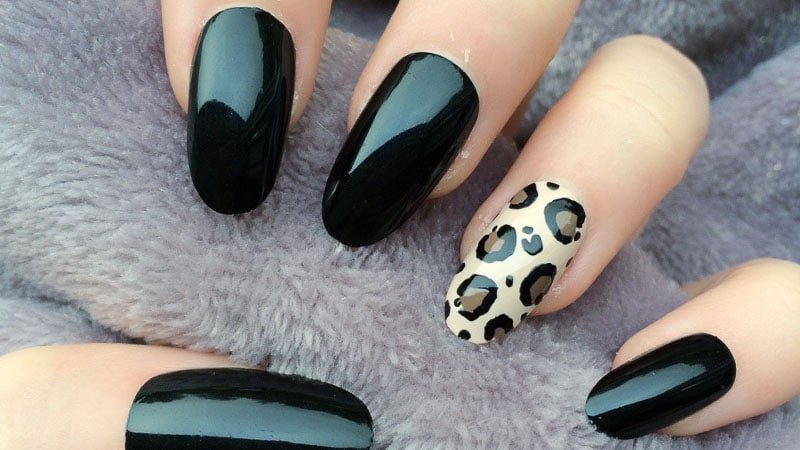 How to Shape Nails at Home
While it's always better to visit a salon, when your nails are in need of an update or love, it's possible to get your nails shaped at home. If you have experience with a nail file, you can create any nail shape you desire. From almond and oval to coffin and square, every nail shape requires a bit of concentration, patience, and know-how. So, whether you want to freshen up your usual style or completely change the silhouette of your nails, this video will show you how to do it. Once you learn the basics of angles and proportions, you'll soon be able to file and shape your nails like a pro. Just remember that some shapes are only suitable for long nails, while others will look better on shorter nails.
Different Nail Shapes
Check out the different nail shapes including square, round, oval, almond, and coffin/ballerina.
Take into account the shape of your finger, the width of the nail bed, and the length of the nail to find the perfect nail shape.
If you prefer short nails, choose between square and round shapes.
If you have medium to long nails, oval, almond, and coffin nails are best for you.
Use elongated nail shapes such as almond, coffin, and oval to elongate and make thin short, and wide fingers.
Ladies with naturally long and thin fingers should opt for square nails to give them a flattering look.