Manicure is one of the best ways to emphasize your individuality and complete the look. However, if you can't see a specialist and your nails start to grow back, they may not look their best. But don't worry, there's an easy and safe way to remove nail polish to keep your nails looking and feeling healthy. Whether you're a fan of the diamond-shaped stiletto or the classic almond in one shade, here's how you can safely remove acrylic nails at home.
How Long Do Acrylic Nails Last?
On average, acrylic manicure lasts from six to eight weeks. However, to keep them looking healthy and smooth, you should fill them up every two to three weeks. This will fill in the gaps between the natural bed and the color, making them look clean and tidy.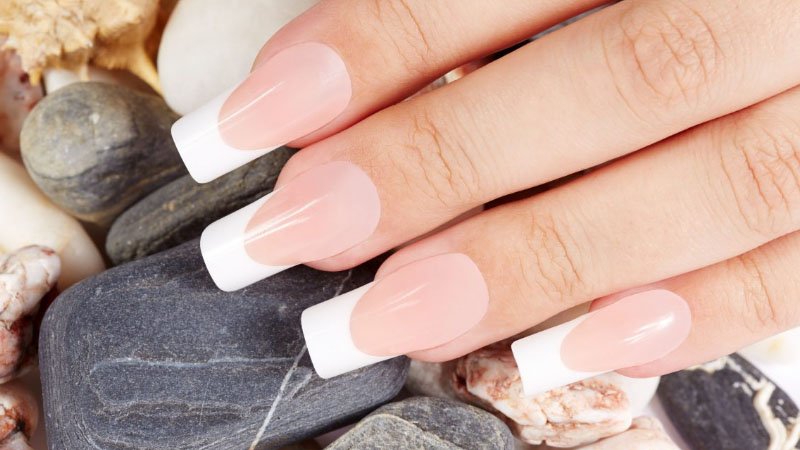 What to Avoid
There are several ways to keep your fingers healthy for weeks before they fill up. It is not recommended to bite the nails and the cuticles surrounding them, as they can become infected. Although it is difficult to completely prevent this, try not to soak your hands in detergent or anything that can dry out the surrounding skin. Under no circumstances should you tear or peel the manicure away from its natural bed, as this will cause the layers to break and damage the area, as well as causing some pain.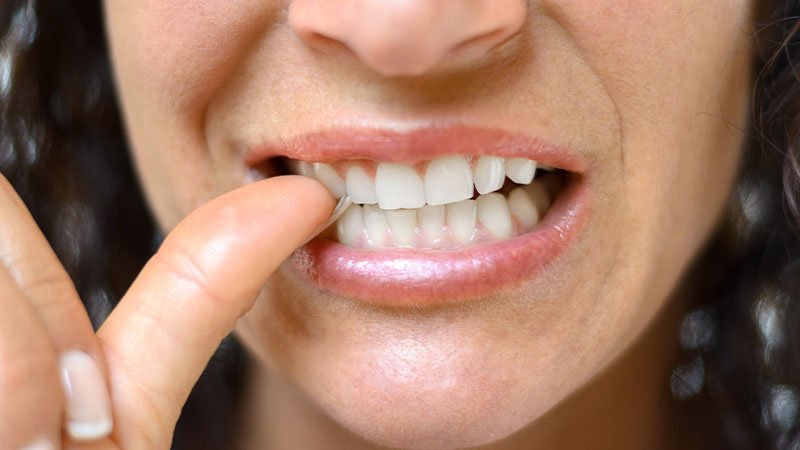 Tools You Will Need
To successfully remove acrylic nails, you will need a few tools. In preparation, you will need a set of nail clippers, a metal cuticle spatula, a nail file and buffer, 98% acetone nail polish remover, aluminum foil, cotton wool, and petroleum jelly or cuticle oil. You may find that a buffer battery will help you remove the top layers faster. It's also a good idea to bring a bowl, a towel, and wear comfortable clothing in case you spill the liquid.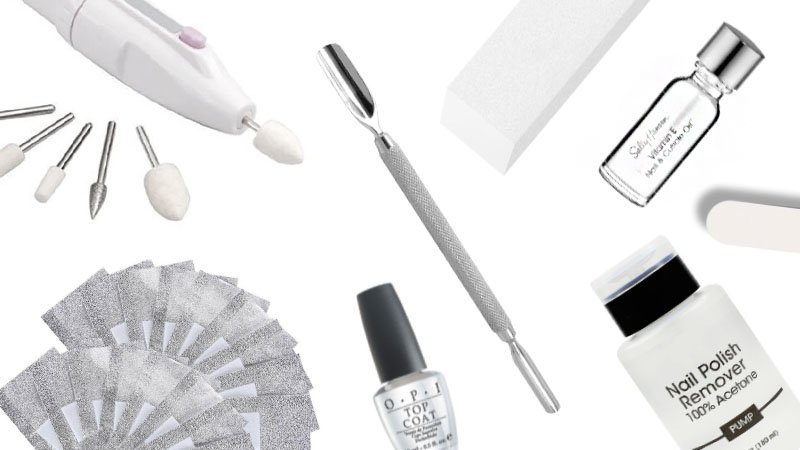 How to Remove Acrylic Nails at Home
Step 1: Remove Shine
Before you start, make sure your nails are not too long. To do this, use a clipper to cut them to a natural length that won't break after soaking in acetone. When looking for a file, make sure it has 100 grit as it will remove the color faster. After that, proceed to the process of polishing the acrylic and removing the shine. Cover the entire nail and shave off as many of them as you can. This will make the acetone work faster and make your hands healthier.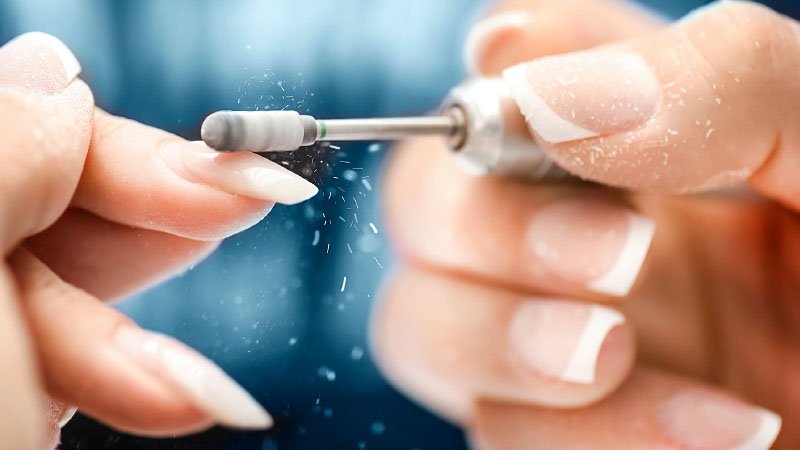 Step 2: Acetone, Cotton Wool and Foil Wrap
After you've cut off any excess glitter from your fingers, dip a Q-tip in acetone and let it soak in completely. Then place the bead on the nail and wrap a piece of aluminum foil around it to secure it in place. This will heat the chemical and speed up the process. When choosing the right nail polish remover, make sure you choose something with 98% acetone as it absorbs faster. Since this solution is very drying to the cuticles, you can further prep the cuticles by applying petroleum jelly to the skin around the bed. Continue the process on each fingertip.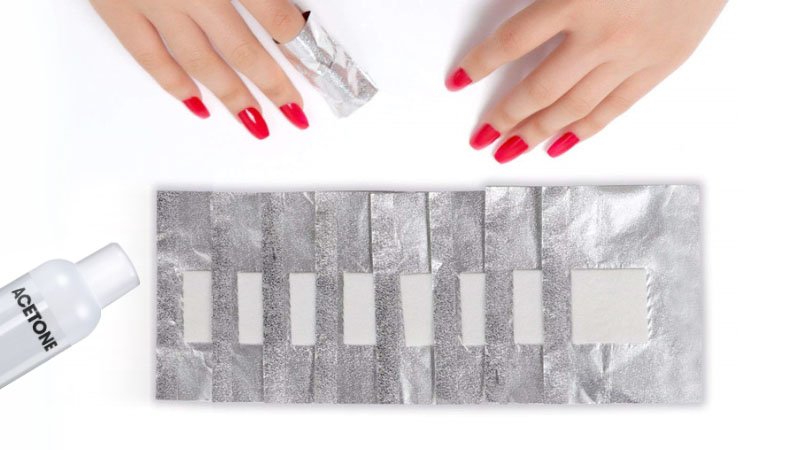 Step 3: Leave in for 10-15 Minutes
And here's the tricky part. Without moving your hands for 10-15 minutes, let the acetone soak in and remove the acrylic from the nails. This takes some patience, but if you remove the foil from your fingertips too early, the color won't come off as quickly or effectively. If you don't know how to pass the time, this is a great opportunity to talk to someone on the phone or watch a new TV show. Check every ten minutes to see how the process is going. If you need a little more time, soak them for another five minutes.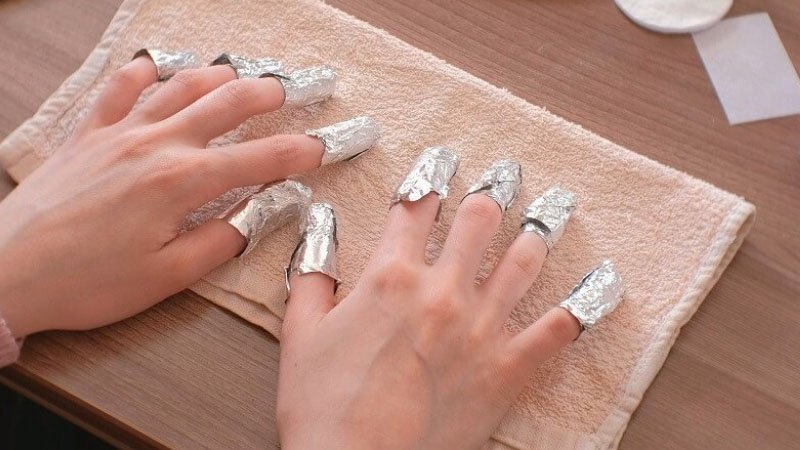 Step 4: Remove Acrylic with Cuticle Pusher
After you let the acetone soak in for 15 minutes, carefully peel the aluminum from your fingertips. Using a cuticle pusher, you can start peeling the acrylic off the bed. This is the time to be especially careful. If the top layer doesn't budge, wrap the foil around again and let it soak in a little more. It is important to remember here that one should not become rough, it is better to remain soft and gentle. To keep your nails healthy, apply pressure from the cuticle to the tip of your finger.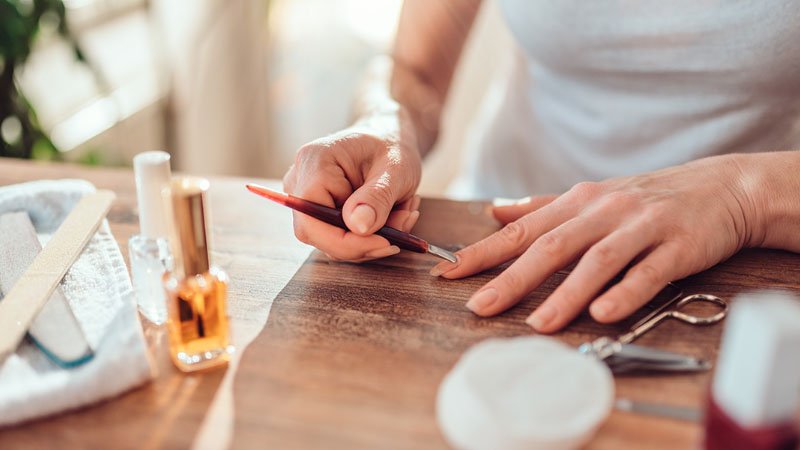 Step 5: File and Shape the Nails
Once you've removed all the acrylics from your fingers, they may look lumpy. This is the perfect time to take your sanding board and start shaping the tips. Make sure you also polish the top of the bed to keep it smooth and remove any excess polish from the top. There are many shapes that suit different hands, but the most popular shape is oval or almond-shaped nails. Make sure you follow this process carefully and be careful not tear the remaining layers.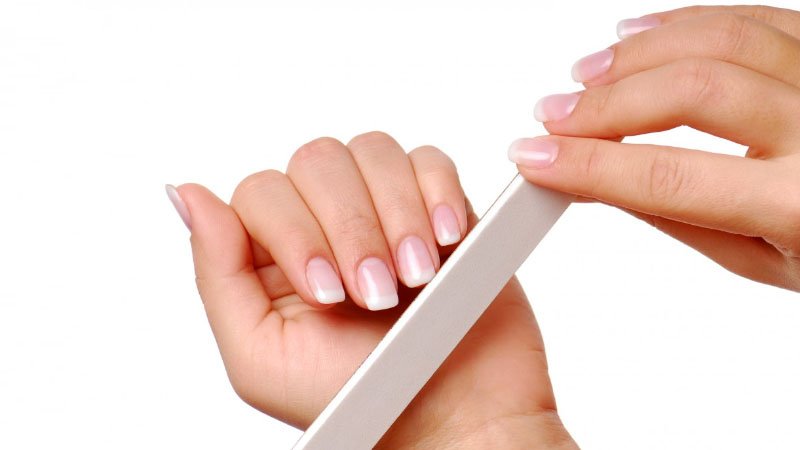 Step 6: Buff the Nails
If you want to restore shine to your fingertips, use a natural gloss buffer. It's also a great way to line and smooth your nail so it looks and feels healthier. Again, the safest way to damage your natural texture is to polish too hard. Be careful and move the block with different movements to completely cover the tips. Watch as the spark returns and begins to glow.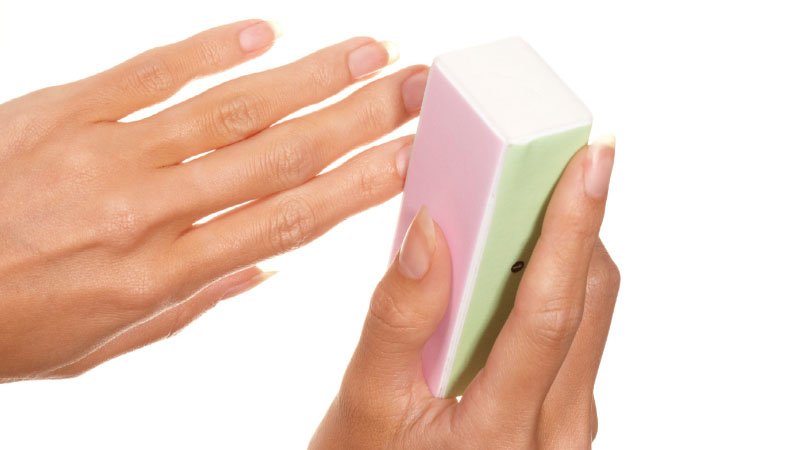 Step 7: Apply Top Coat
Acetone and acrylic can often damage your nails, so to make them as safe as possible, apply a topcoat or two. Choose a bold color or a translucent sheen – the choice is yours. Apply one coat of topcoat or add a couple for extra thickness. It may also be a good idea to choose a polish that will provide extra protection to your cuticles and nail bed.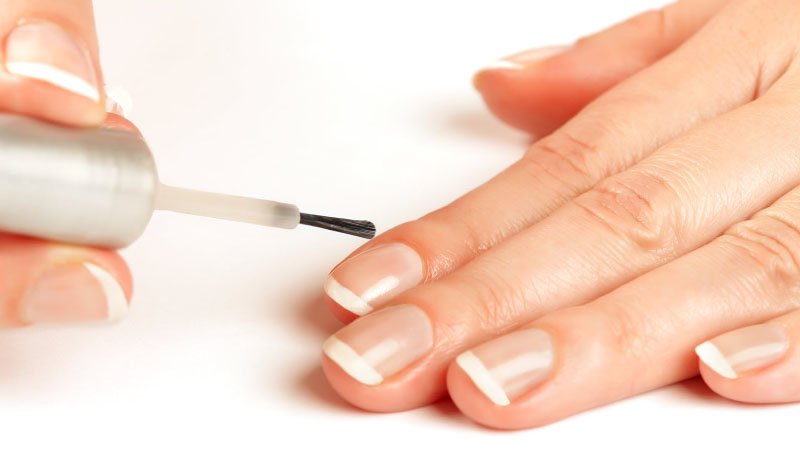 Step 8: Moisturize Cuticles with Nourishing Oil
To give the nails an extra layer of protection, it is recommended to rub nourishing oil into the cuticles. This will help soften and moisturize the skin around the hands, as well as gently relax it after soaking with a chemical agent. Apply these creams several times a week, and if you want to add an extra step for a more luxurious hand feel, wrap your fingers in a warm cloth for five minutes with lotions. You will feel like you just got back from a massage.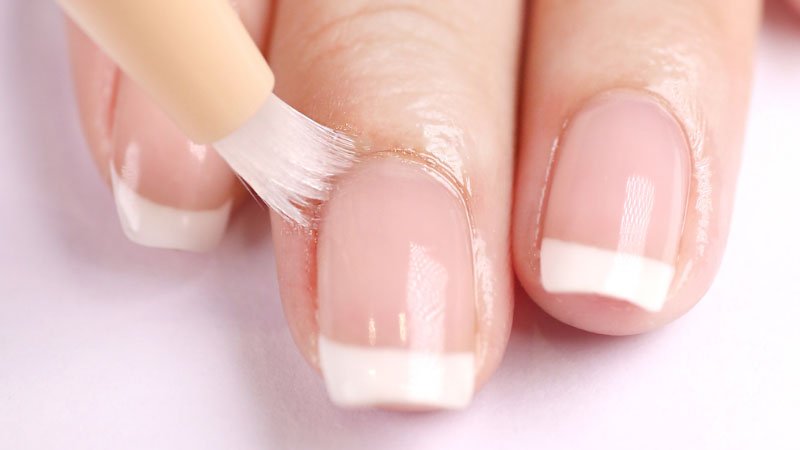 How to Remove Acrylic Nails
Sometimes you need a video to guide you through the whole process. Check out this step-by-step guide from Kiara Sky Professional Nails for tips and tricks and a quick and easy way to remove acrylic nails.