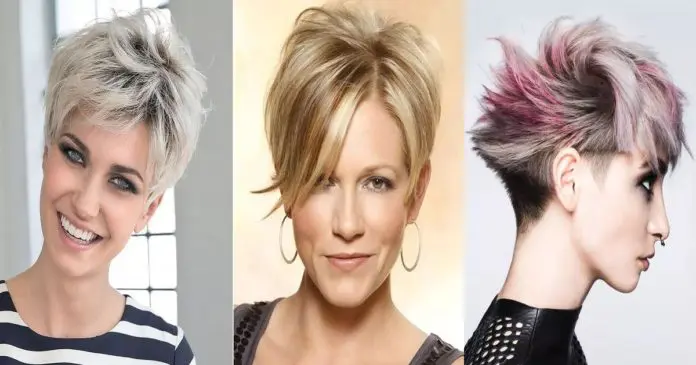 Unique And New Hair Colors for Short Hair
Today there are a lot of hair coloring techniques. Ombre, balayage, highlights – there are plenty of options for girls with short hair to choose from! Some of the latest techniques are just fascinating. They often mix more than two colors, different shapes, and lines. This is exactly what we usually call hair art. Of course, such hairstyles are not for the shy girls, but fashionistas consider them to be absolutely gorgeous. Take a look at the pictures we have selected for you to decide if you are ready for such a mix!
New Hair Coloring Ideas for Very Short Hair
What haircut and color to choose is a timeless dilemma for most women. There is no doubt that girls with light hair look very attractive, especially when they wear highly stylish pixies. It is not true that such hairstyles are always similar: in fact, there are a lot of cool light shades to highlight your uniqueness. Soft blond, ash blond with dark roots, warm blonde shades with brown highlights, and even cold light blue blond – choose the tone that suits you most! You can look cute or elegant, funky or sophisticated, just do not hesitate to express your personality!
Hair Color Trends for Women with Short Hair
Which tones do you like more, cold or warm ones? Today we can choose from hundreds of shades, and these are the most beautiful ones. Although many girls want to be special by wearing eye-catching, unusual yet stylish hairstyles, some still choose so-called classic colors that never go out of fashion. Blonde hair with dark hair roots, vivid reddish burgundy, warm brown hair with blonde highlights – there are a lot of cool classic options and new hair color trends for women with short hair. You do not have to choose vivid blue or bright green to look fantastic!