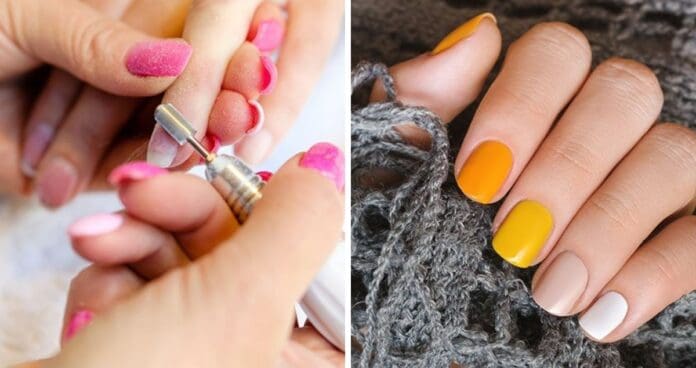 Change up your regular manicure and try powdering your nails. The results are incredibly long-wearing, natural-looking, and the choice of colors and textures is almost limitless. Of course, there are pros and cons to any manicure option, and you need to consider your lifestyle, budget, and time. However, it is a great alternative to gel, full acrylic, and nail polish. Let us give you a complete rundown of everything you need to know about nails before you get started.
What Are Dip Nails?
Dip nails are a type of manicure and a fantastic alternative to acrylic or gel nails and nail polishes. The basic process involves removing all existing polish, shaping, and applying a binder or dehydrator to remove any oils and debris. A base coat and natural powder are then applied to the surface to give thickness and durability. next color. A couple of layers are applied using a base coat, after which the nail is dipped into a jar of highly pigmented powder or poured onto the nail. The process is repeated several times for each nail, depending on the desired effect. The look is completed with a setting or activating coat to set the powder and a top coat for an extra beautiful fresh shine of the manicure. You can use the powder on both natural and false nails, making it a great option for everyone.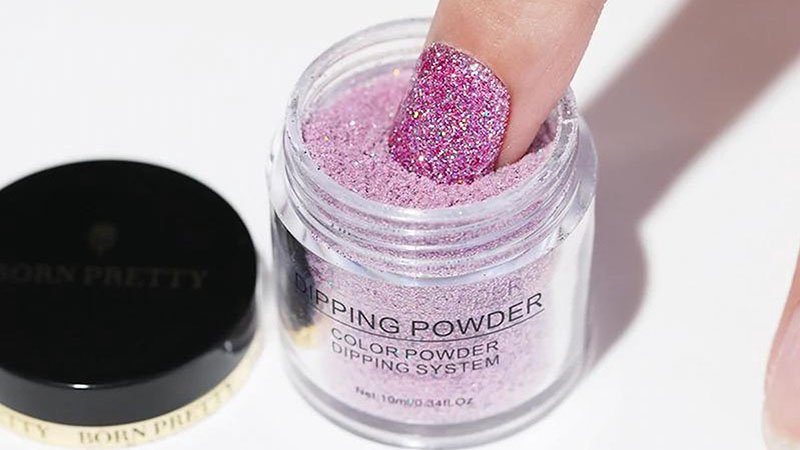 Pros and Cons of Dip Nails
All manicure options will always have their pros and cons. The good thing about powder nails is that they are easy and simple to make and usually take less time than regular acrylic or gel nails. Plus, they're odorless, less messy if you don't have a steady hand, and there are plenty of home manicure options. There is also an incredible array of vibrant colors, from neon pinks to white glitters and subtle nudes. On the other hand, removing them properly is a complex process that can damage your nails if not done correctly. If you visit a salon, doing them every three weeks can also be expensive. Finally, if you get them done at the salon, make sure they clean or powder your nails rather than dipping them – regular powder baths have been linked to cuticle infections.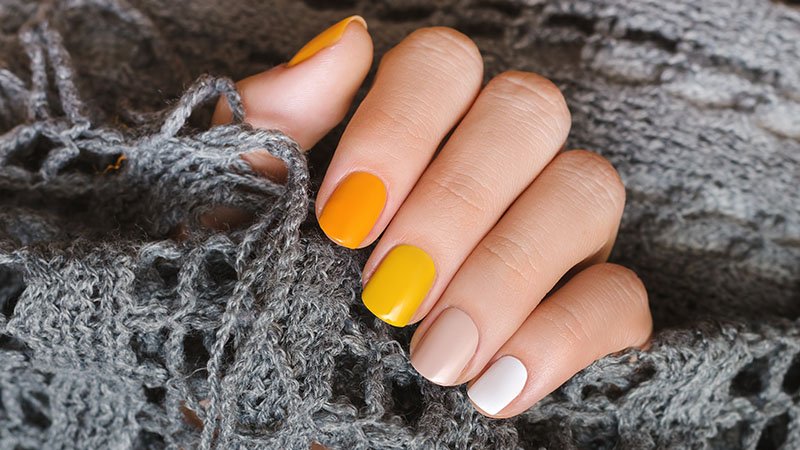 Dip Nails Vs Gel
The most significant difference between dipping powder and gel is the curing process. Dipping powders cure similar to acrylic: base coat, powder or polish, and activator together create a chemical reaction to cure. On the other hand, the gel requires UV light to cure, so after applying it, you put your hands in a UV machine for a few minutes. Another difference is in application time: Powder coating nails can be a much faster process than applying the gel. In terms of similarity, both have comparable wear that lasts about three weeks before a touch-up is required. The removal process for both is also similar, requiring filing and acetone to get back to the natural nail. Ultimately, the choice comes down to personal preference.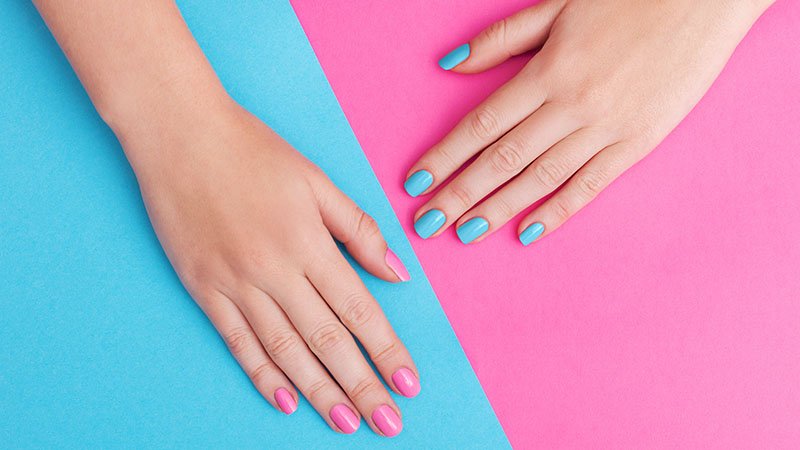 How Long Do Dip Nails Last?
Powdered nails can last anywhere from two to four weeks, depending on how fast your nails grow. The best part is that they grow and don't peel off like nail polish. This means they don't look as worn when it's time to make them again.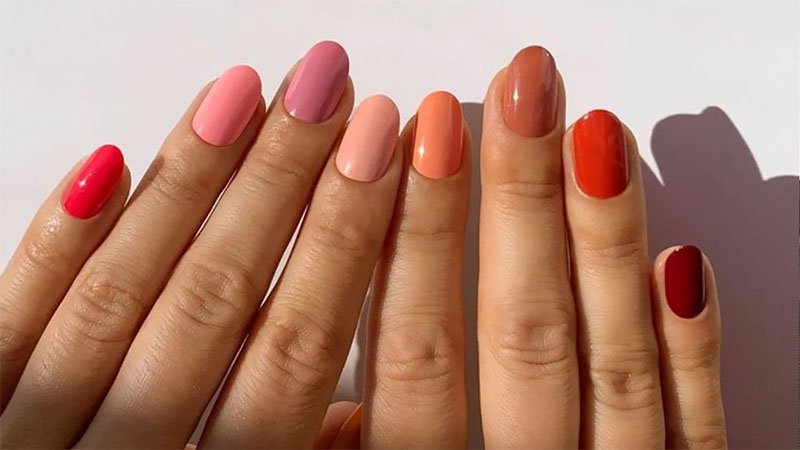 Can You Paint Over Dip Powder Nails?
Of course, you can paint your nails with powdered powder. If you're doing this for an event, like a job interview, and then want to videotape it, that's also an option. The topcoat protects the color of the powder, so just use acetone-free nail polish remover to remove new polish. You may need to apply another coat of topcoat when you're done to give it shine and protect the color. Just keep in mind that if you paint over them regularly, a less permanent option may be a better fit for your needs. This way you don't waste money on a permanent dye that you don't use.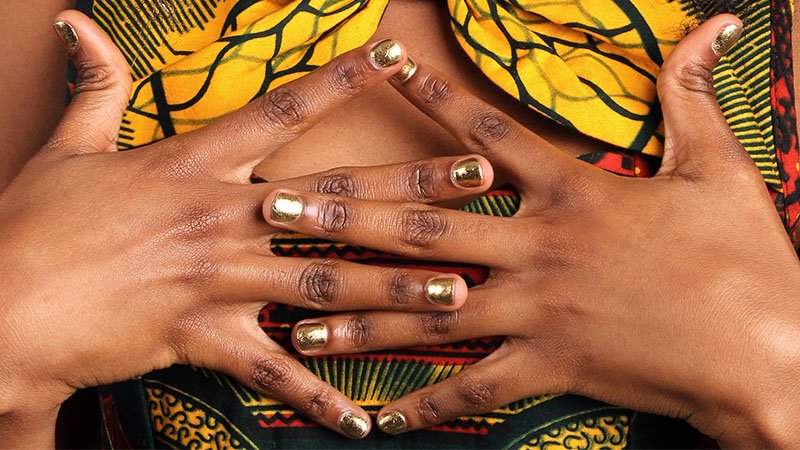 How to Remove Dip Powder Nails
The best way to get rid of powdery nails is to go back to the salon. The process is a little tricky and the manicurist will achieve the best results without damaging your natural nail. The method is similar to removing gel polish. First, the top layer and part of the color are cut off with a file or electric saw. The nails are then soaked in 100% acetone to dissolve any paint residue. This can be done by soaking a cotton swab in acetone, placing it on the nail, and wrapping the finger in foil. Let it sit for at least 10 minutes. By that time, the color should have completely disappeared, you can start over. Just remember that acetone can severely dehydrate your fingers, so treat your fingers with a good cuticle oil. Even the prettiest nails won't look good on a lizard's hands.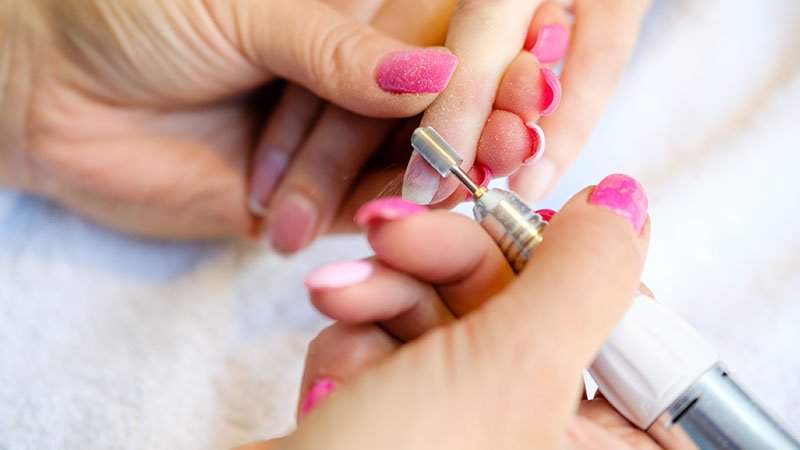 Dip Powder Nails Kits
Give yourself stylish, sexy nails at home with a powder application kit. There are dozens of options and hundreds of color variations available online. To get started, you'll need some manicure basics, including a nail file, a cuticle stick or trimmer, acetone nail polish remover, and cotton balls. Then, when it comes to sets, you will need at least a base, an activator, and a top coat, as well as colored powders. Useful but optional additions include a soft makeup or kabuki brush, natural powder, brush repair, and cuticle oil or vitamin serum. The best part about home kits is that the bottles are numbered so you easily know what to use and when!
Dip Nail Designs and Ideas
Ombre Dip Nails
Combine two or more colors to create a beautiful ombre effect. The nature of fine powder makes it easy to create this look. There are several methods you can try. Use a soft brush to gently apply colors to different parts of the nail over the base coat. alternatively, if you are doing this at home, apply a base coat and then the first color. Shake off excess, then paint the tip of the nail with a second color, increasing the depth of the shade until the desired effect is achieved. The color combination options are endless. Create a feminine look with pretty pastels, add pops of color with fluorescent yellows and blues, or go ultra-daring with sexy reds and blacks.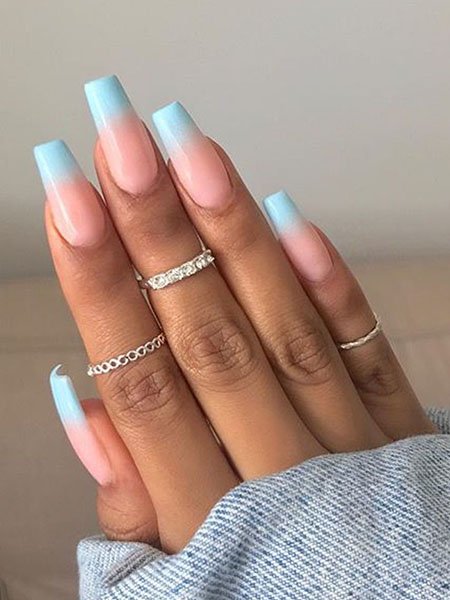 French Dip Nails
French manicure is a classic and elegant look. Create this design with ease using pale pink and white powder. After you have prepared your nail, cover the entire surface with a base coat. Start with a pink base color by dipping your entire nail in pink. Repeat this process twice until you get a good color and then finish as usual. Once the pink layer is done, dip just the tip into the white power. You can change the shape of the smile line by adjusting the angle of your finger as you lower it. By injecting the powder vertically, you will get a straight horizontal line. Alternatively, change the angle to about 45 degrees to get a nice rounded smile line. When the jacket looks the way you want it, apply the activating fluid and topcoat. This is a great style for work, casual wear, or even a wedding when you want to look pretty yet natural.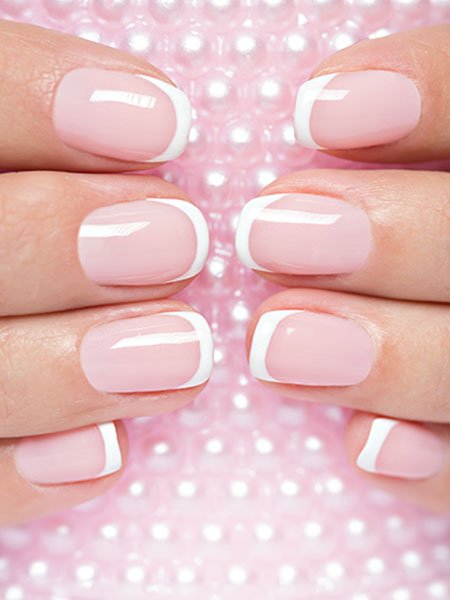 Dip Nails with Tips
If you have short or biting nails, fear not, you can still have long, stylish nails using powder. All you have to do is add hints. The process is very similar to acrylic or gel nails. Natural nails are modeled and polished; then the tip is glued. The great thing about choosing feathers is that you can choose any style you want. There are more natural shapes like round and oval, or go all out and opt for a coffin, stiletto, or lipstick shape. When the glue dries, the tip is filed and mixed with the natural nail. A couple of coats of translucent powder are then applied to smooth the shape and add thickness and strength. Once this is complete, you can proceed as usual with whatever colors your heart desires.