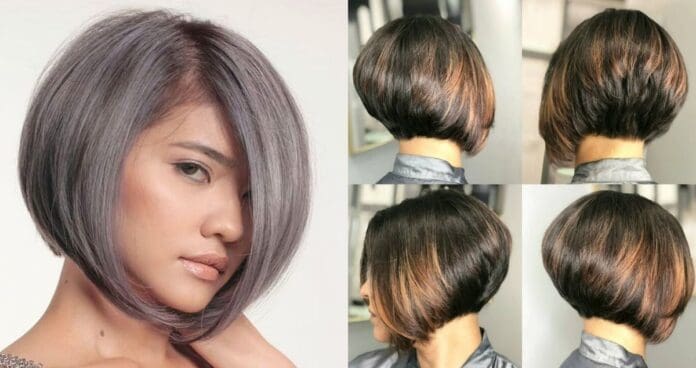 There's a good reason short bob haircuts have been popular for years! They flatter the face, are easy to style and always look trendy! And they are also the perfect backdrop to show off a beautiful new hair colour on smooth, healthy hair. Take a look at these great haircut and colour ideas!
1. Smooth ash-blonde angled style – easy short bob hairstyles for straight hair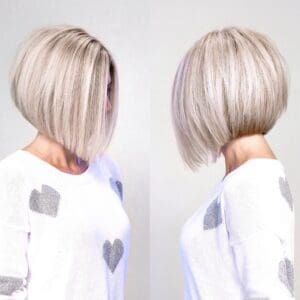 Credit
This versatile and attractive style is perfect for young and mature women. And the final twist is to leave the back of the head in long layers with a concave cut that gives the hair a nice twist. It is also easier to deal with if you color your hair, as curled or styled back hair will develop grey roots fairly quickly. The graduated corner and center section create an authentic 1960s "curtain" look!
2. Light amber-blonde – easy short bob hairstyles for straight hair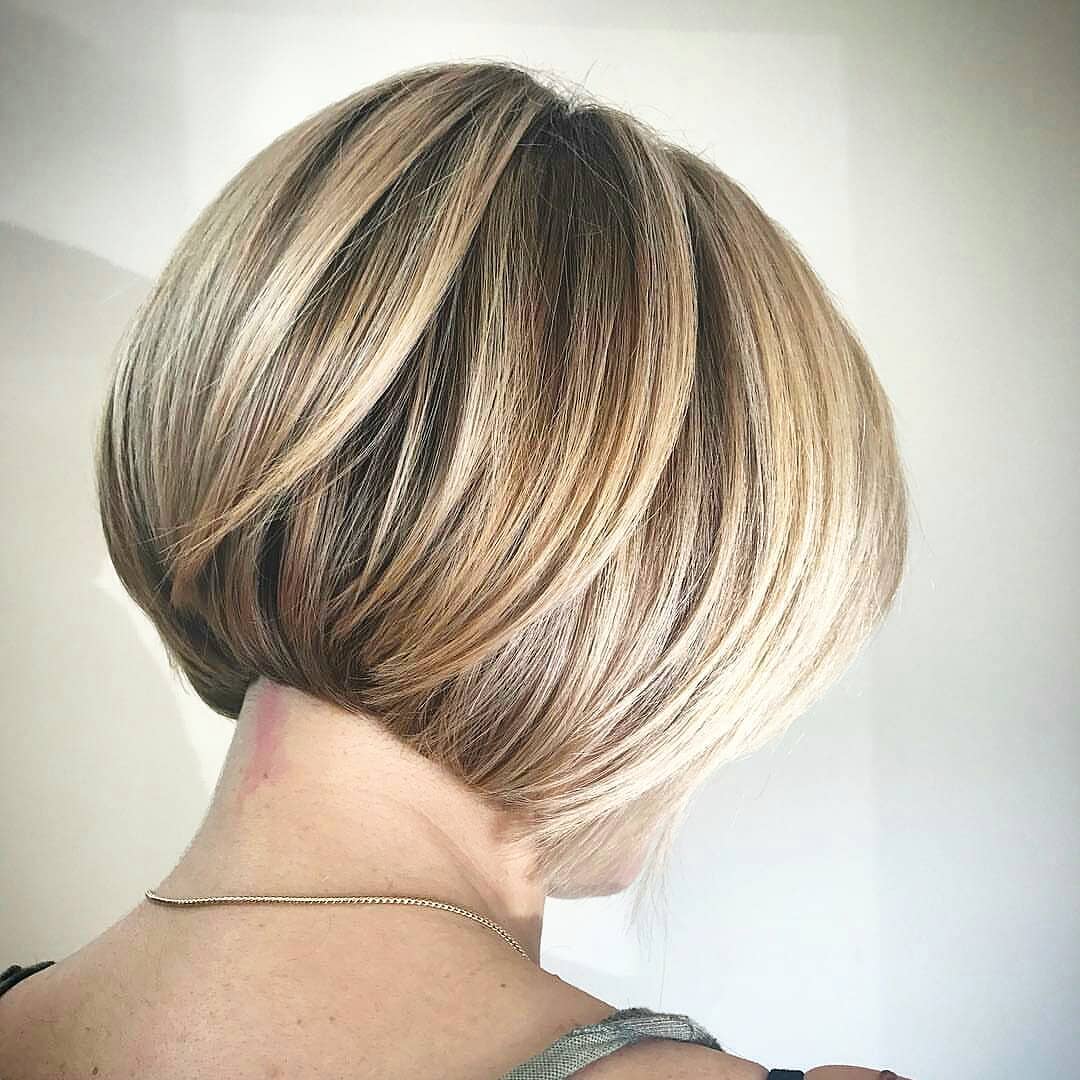 Credit
This chin-length bob looks neat and chic, especially with a very trendy colored balayage. Gorgeous shades of amber blonde add warmth this season without overwhelming trendy beiges and golden blondes. Notice how the stylist created the texture with darker roots. And lightened the strands framing the face with a pale wheaten blond. Thus, with the texture of the surface, incredible mobility and density are obtained from certain strands!
3. Mid-ash-grey curved bob – easy short bob hairstyles for straight hair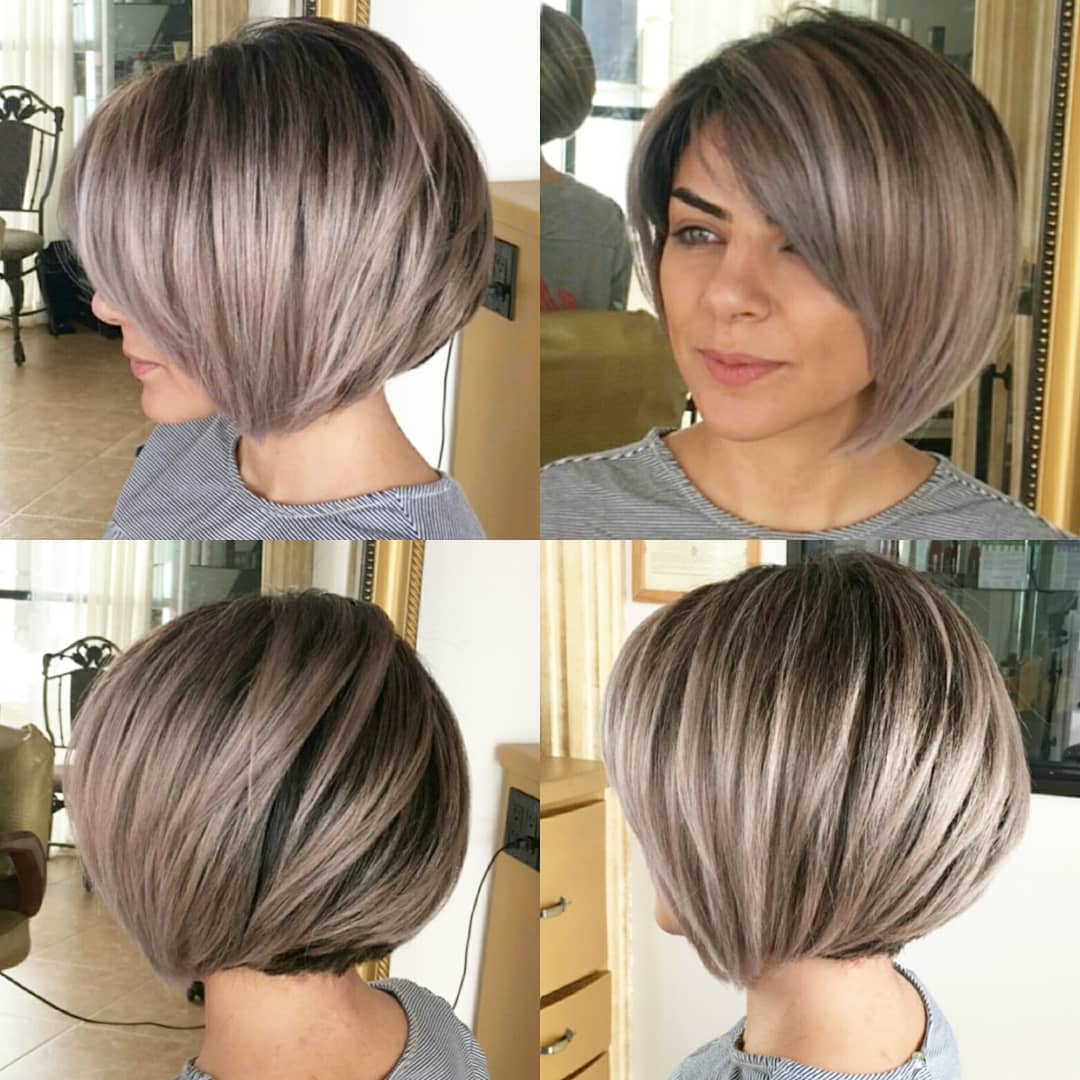 Credit
Texture doesn't always have to be cute and tousled on straight hair. There is a great new trend – side cuts at the back that give a chic look to short hairstyles. You can see it in image 3 above. And the split strands also show pale grey roots contrasting with the ash grey top layers. It thickens the hair and adds interest to an elegant simple haircut. A subtle pink is added to this mix of grey, beige and light colors for a softer touch.
4. Dove-grey – easy short bob hairstyles for straight hair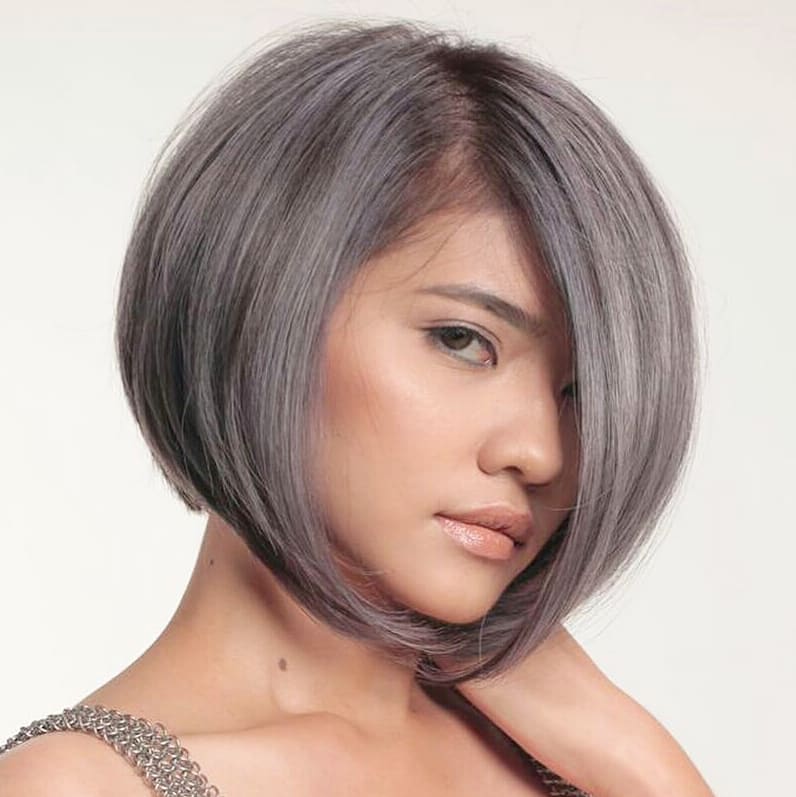 Credit
This soft, bluish grey appears to be a solid hair colour. But it actually has a lot of subtle vertical highlights of a lighter ash blonde. It is a sophisticated warm grey shade with pink undertones, making it a great addition to skin with neutral to warm undertones. The beautiful curved silhouette and asymmetrical side parting create a hint of mystery as one eye is partially hidden. And the smooth surface adds to the beautiful elegance of "less is more" style!
5. Brunette short bob with copper balayage for thick hair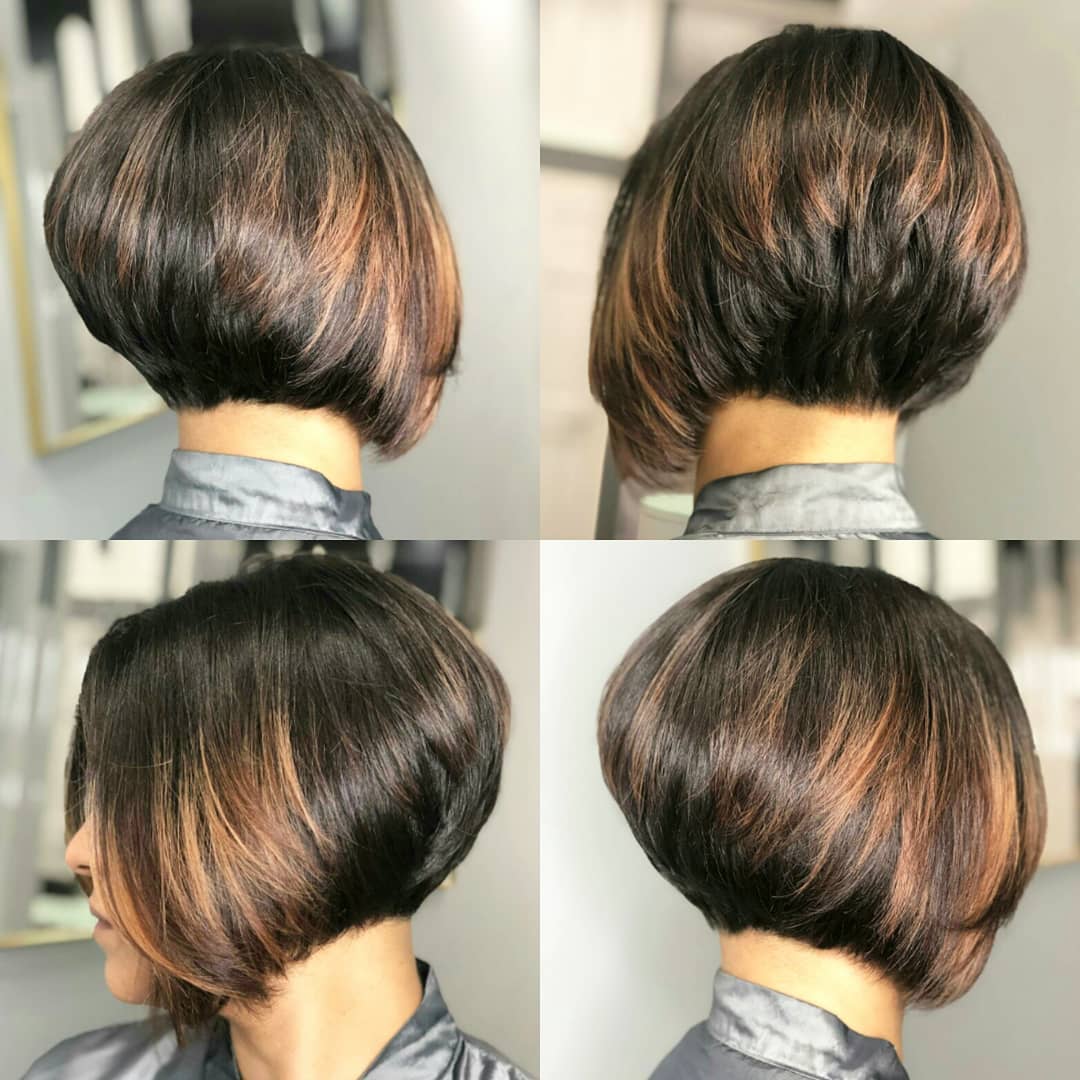 Credit
If you have medium or thick hair, you can easily make this trendy bob haircut with super shape and volume. Chopped layers and concave layers at the ends give the hair a certain style. Thus, this is a very simple style that holds its shape well after washing. And to brighten up a dark brunette shade, add some copper balayage to bring out the texture of the surface. This creates a much more interesting look with sleek sides and a nice rounded back!
6. Sexy soft ash short hairstyle with long bangs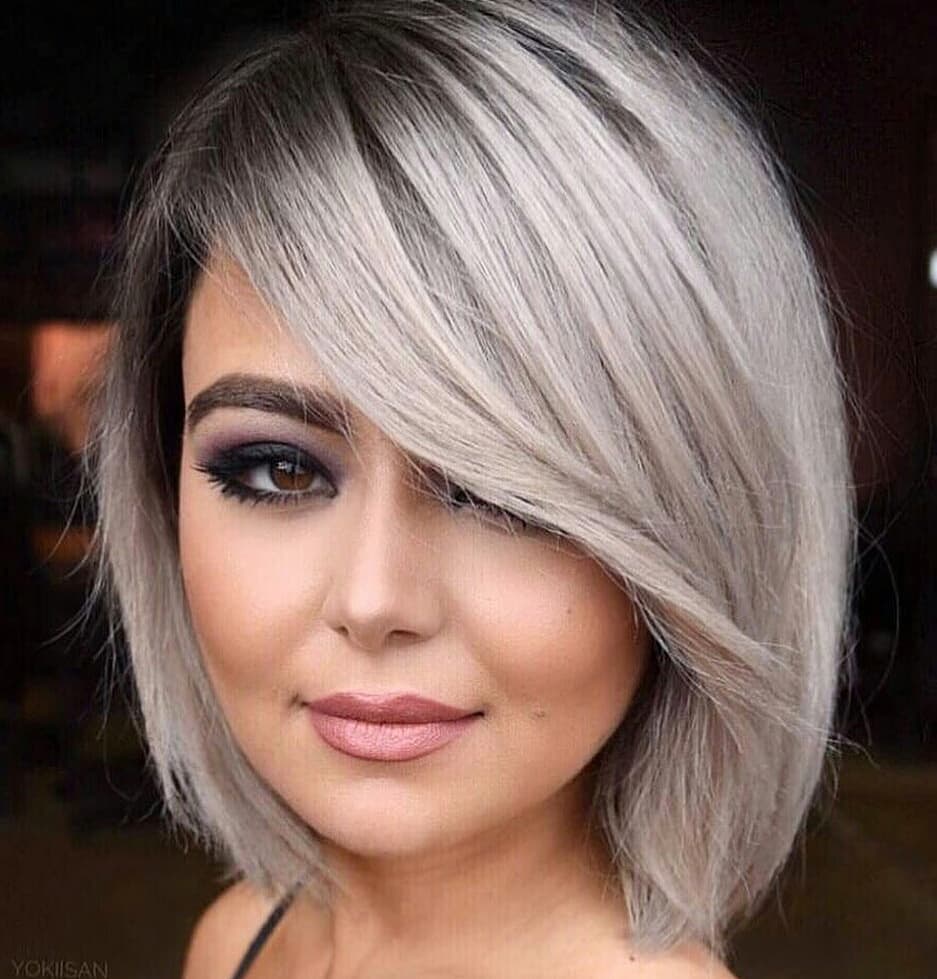 Credit
Medium ash blonde with beige undertones is a great idea for brunettes with brown eyes. This color is suitable for skin with warm or neutral undertones, where a cool ash blonde will be too harsh. A deep side parting creates a spectacular asymmetry that looks good with both round and elongated faces. And the long bangs, combed to the side, create a sexy and piquant look!
7. Subtle yellow balayage on ash short haircut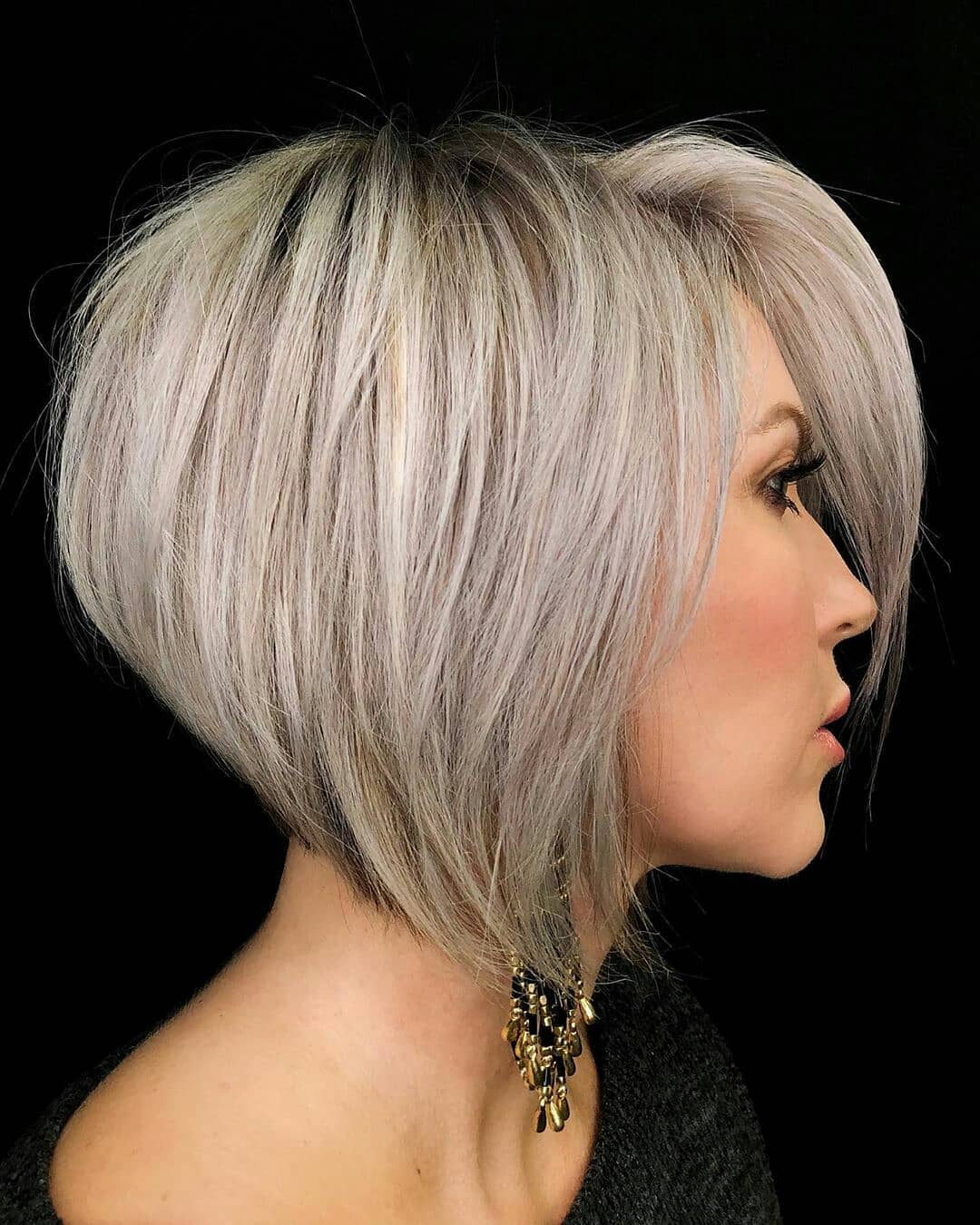 Credit
Ash blonde and medium ash blonde are high fashion favorites right now. But every season you need to add something new to refresh the image. This beautiful slanted bob looks great with yellow balayage. Incredible yellow balayage emphasizes the crown and tips on both sides of the chin. And the roots are a little darker for a soft, shady effect. But not only that – in the areas framing the face, there is also a purple tint. And the result is incredibly elegant!
8. Golden-blonde balayage long pixie hairstyle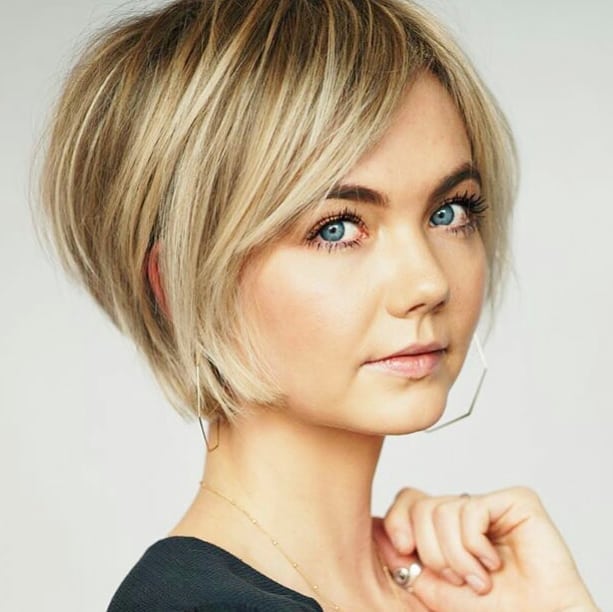 Credit
Thin or sparse hair can be cut and dyed in a truly delightful color.
it is a great way to get extra height. Medium neutral blonde roots add 3-D color dimension, without being harsh. And the centre-part divides to give the look of 'open' bangs that focus on your eye-color!
9. Trendy steep angled brunette bob hairdo with texture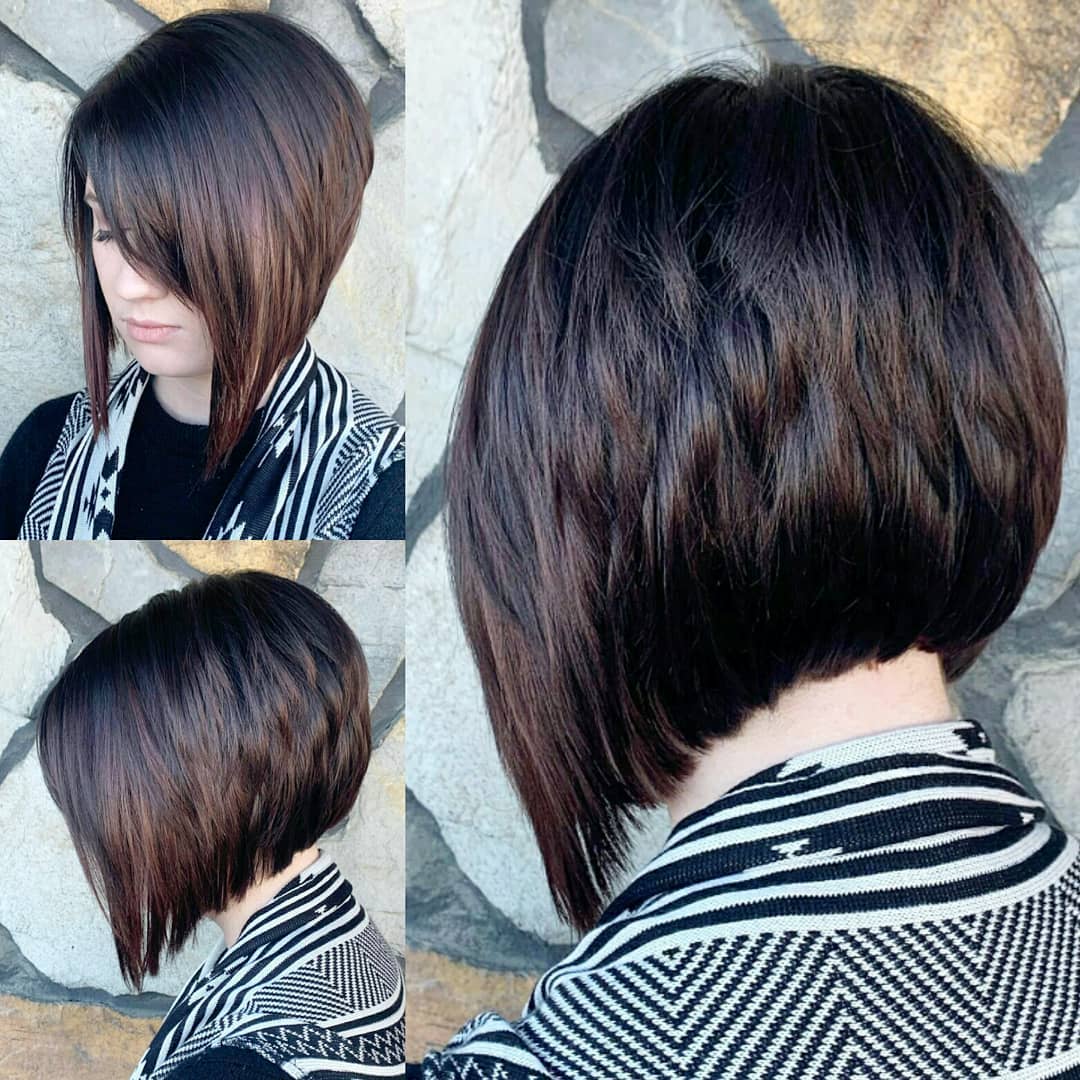 Credit
Here's a very clever cut and color that creates texture and movement with subtle techniques. The two smaller images show the gentle ombré balayage work, which is only a tone or two lighter than the model's brunette hair. And it gives the impression of light being reflected off the hair, making it more attractive. The back has been expertly layered in a totally new way that creates fantastic texture! Add in the extra-long slope down to the front for a very classy new look!
10. Textured white-blonde bob hairstyle with back volume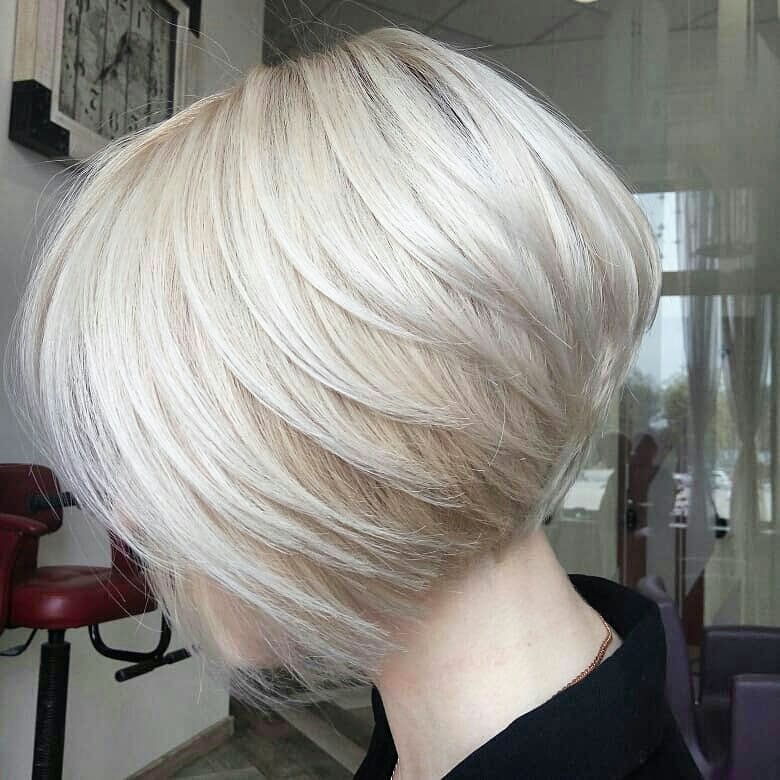 Credit
This highly elegant hairstyle shows how a talented colorist can bring together cool and warm tones successfully. Mixed tones are this season's major new trend and can easily be added to naturally blonde or white hair, to create a fashionable look for women of any age. The soft pale beige roots are adorable and surface texture is perfectly highlighted with touches of ice-blue balayage!