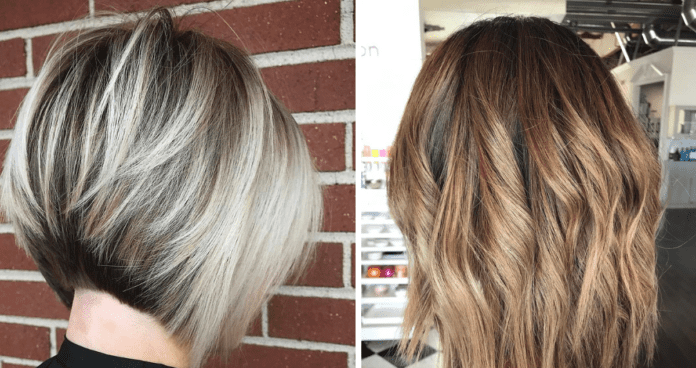 Layered bob hairstyles are all about looking chic, modern and trendy, yet well-groomed. The bob haircut looks better than ever in this season's new beige-blonde shades, double/triple balayage and color Ombre. Here's an incredible showcase of the latest layered bob hairstyles in an easy style that well-groomed women love so much! Long hair can look good on special occasions, but how many "bad hair days" do you have in between? Switch to one of today's short and dramatic layered bobs and look your best every day of the year!
Go blonde with a cute layered bob hairstyle! – Balayage Hairstyle for Short Hair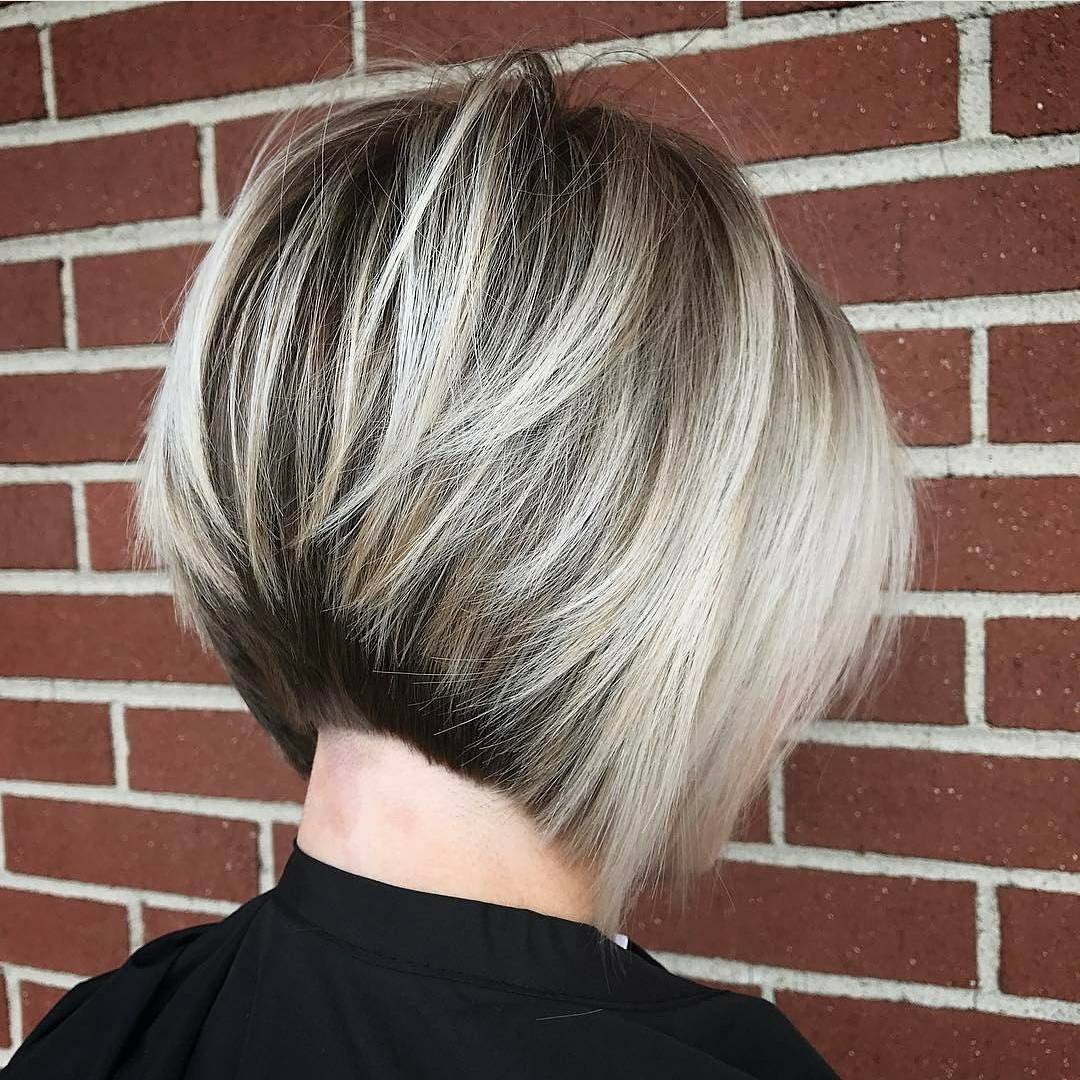 Credit
Here is a great cut and color for fine to medium hair. It avoids problems with limp, oily or thin hair by bleaching the top layers. Not only does this turn darker hair into a vibrant neutral blonde, it also adds body to drier, thicker strands. A fashionable neutral blond shade is softened by cute golden tips on the back of the head above a neat neckline!
Messy ash-blonde medium layered bob for fine/medium hair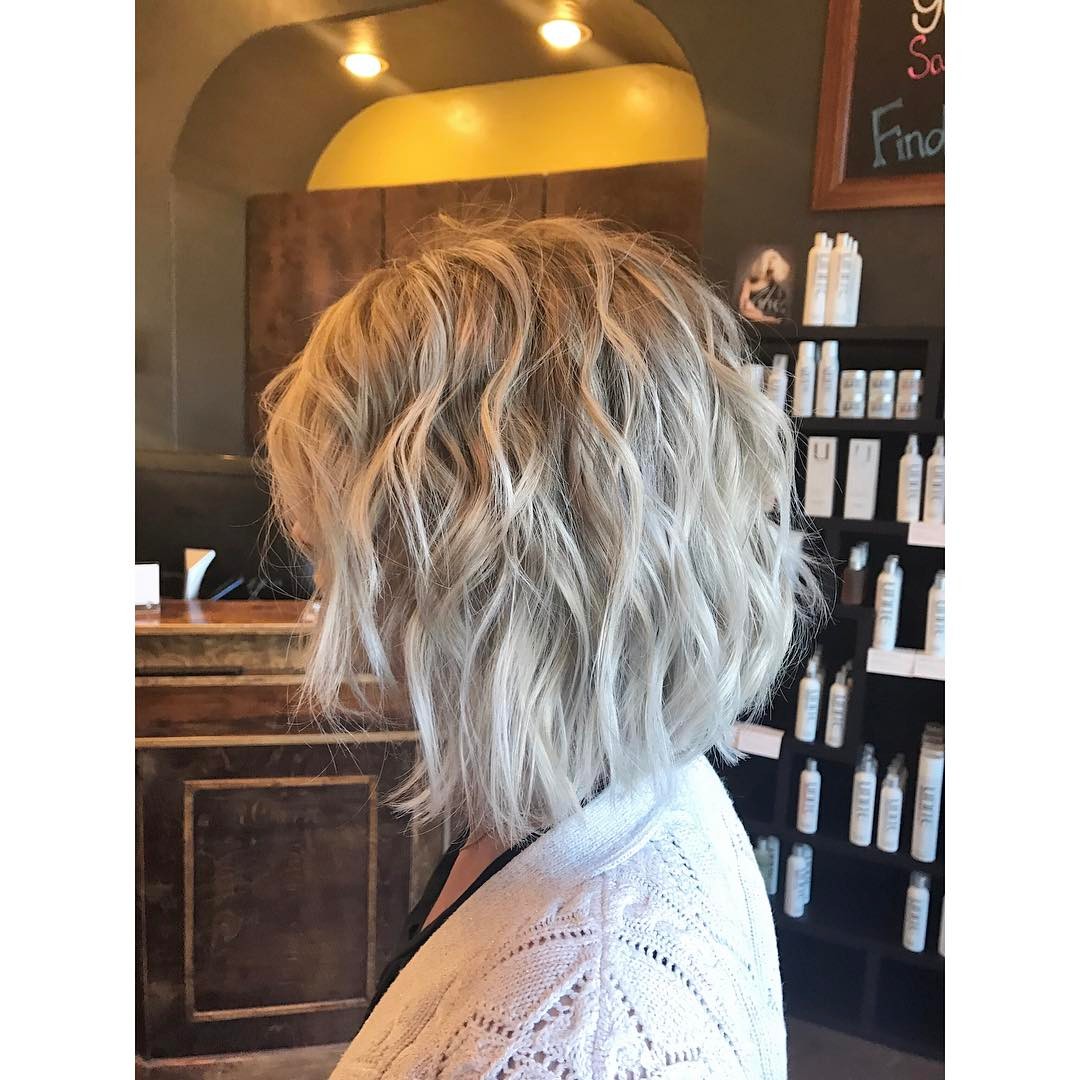 Credit
This vibrant wavy bob shows how to make the best use of thin hair without worrying about it looking "flat". The slightly curved bob line leaves no strands of fine hair at the ends. Wavy layering means the hair can be fluffed up to look thicker. With trendy beige and caramel ombre over ice blue, it's a totally trendy look!
Pure platinum & ice-blue chin-length layered bob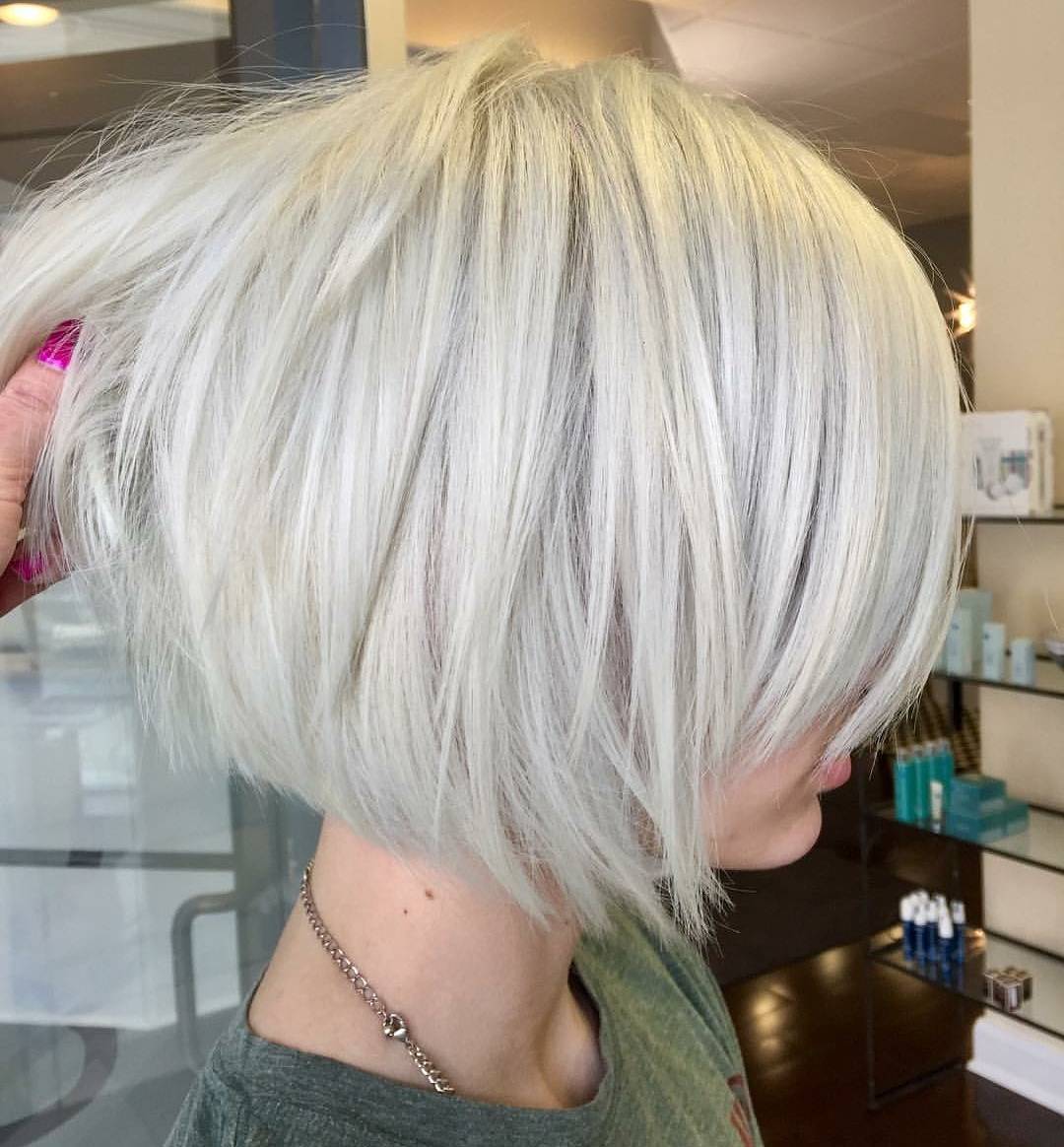 Credit
If you're feeling the need for a style update, this classic chin-length bob in a neat mix of platinum and ice blue blonde will be trendy and eye-catching! And not just for trendy young women, it's also one of the most flattering bobs for women over 40. If your hair is already gray – even better – you'll save time and money on salon bleaching!
Long edgy layered bob haircut with pearly toffee & beige ombré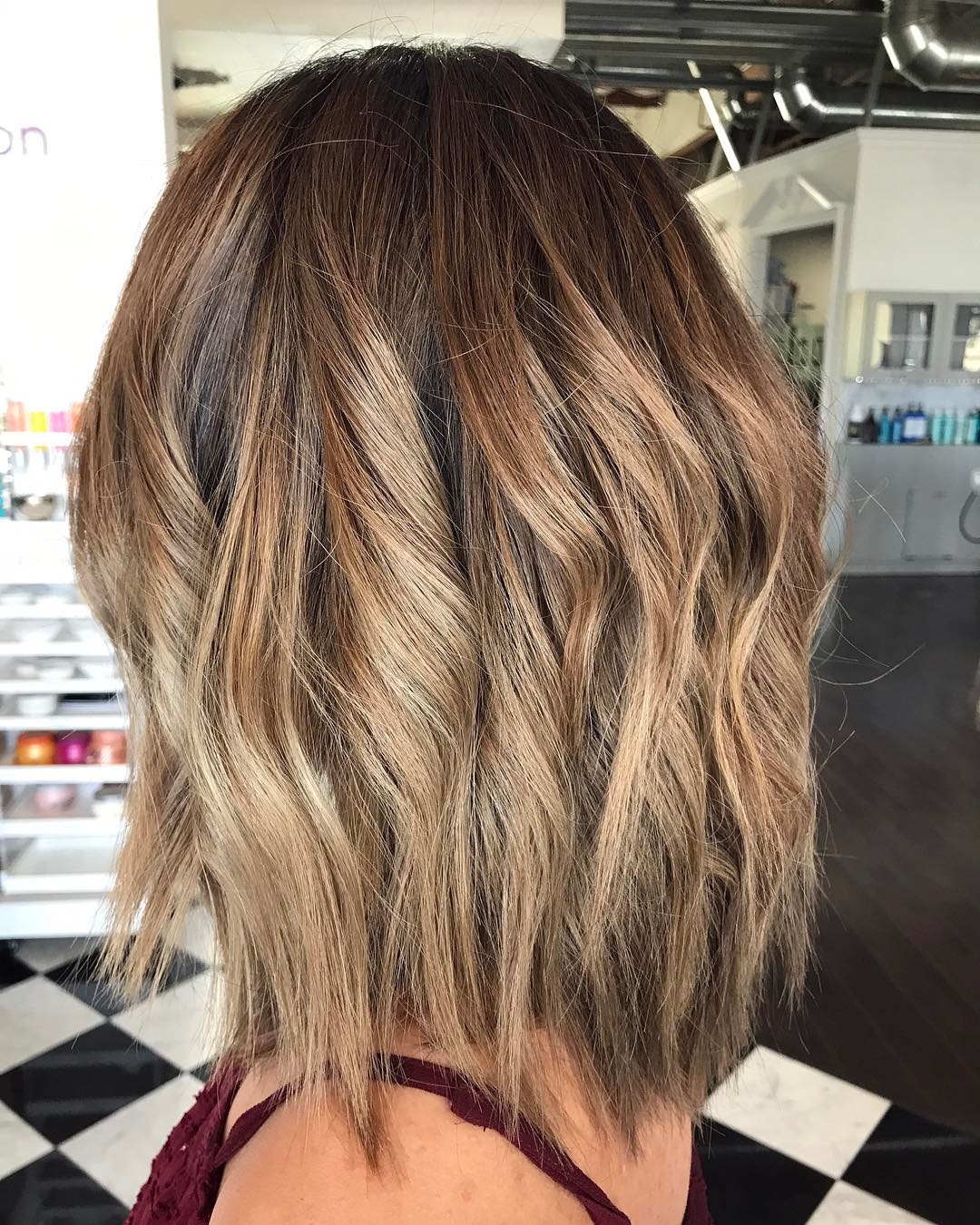 Credit
Cutting long hair into shorter hair is a great way to update your style and make it more sophisticated. But you don't have to give up your love for the daring look, as this gorgeous long bob shows off tousled, sharply textured ends. Warm toffee shades and pearly beige-brown look great with warm skin types and create a very trendy new look!
Soft blonde ombré on light-brown bob with wavy layers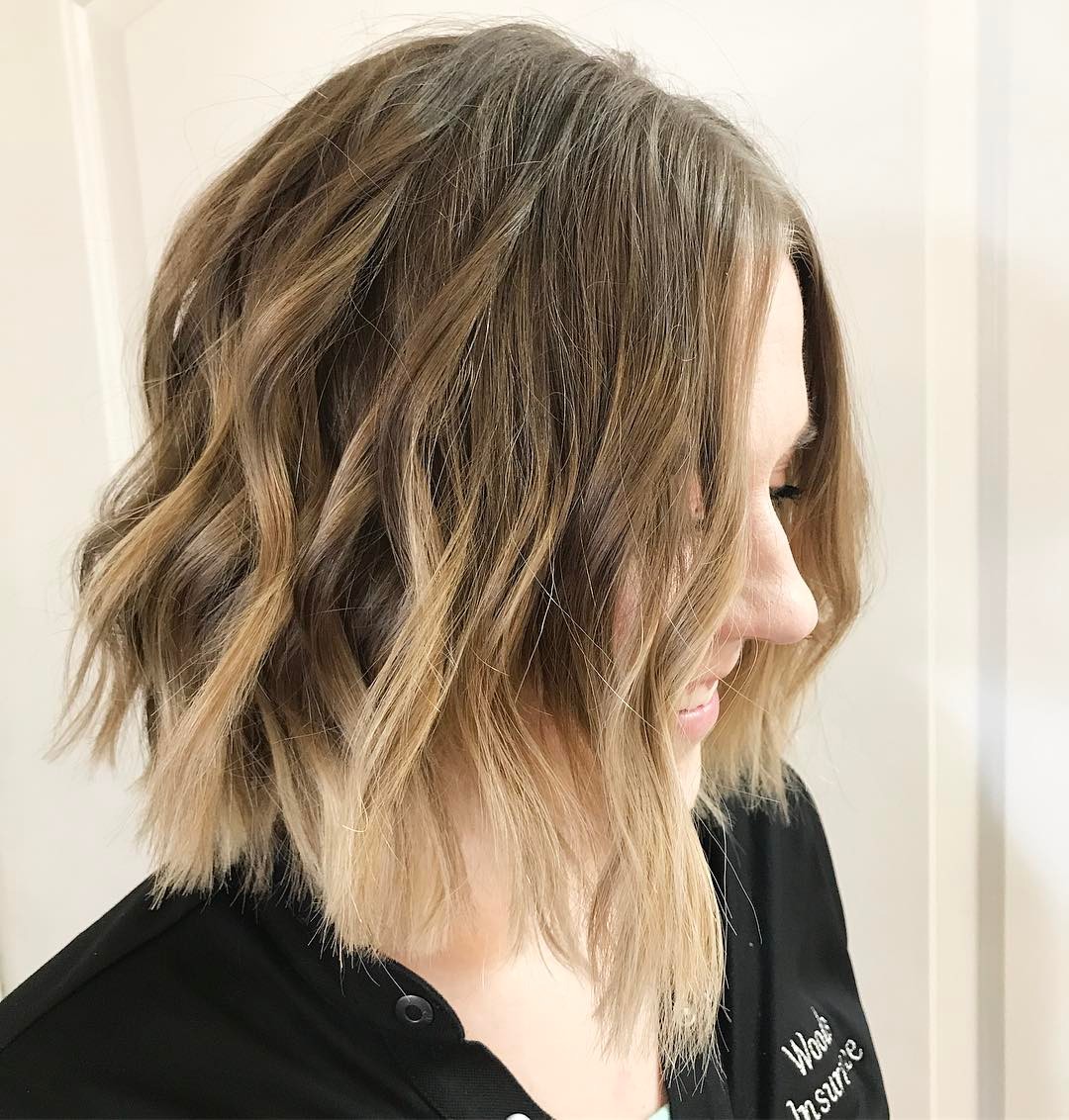 Credit
The soft beige-blonde ombre on this shaggy-tipped layered bob is another chic and comfortable low-key blonde of this season, suitable for different skin tones. The trendy wavy pattern adds volume and texture to a trendy mid-length style that can be styled in minutes! And it's also long enough to allow for upside-down styles and cute ponytails.
Alluring copper- & gold-blonde wavy angled bob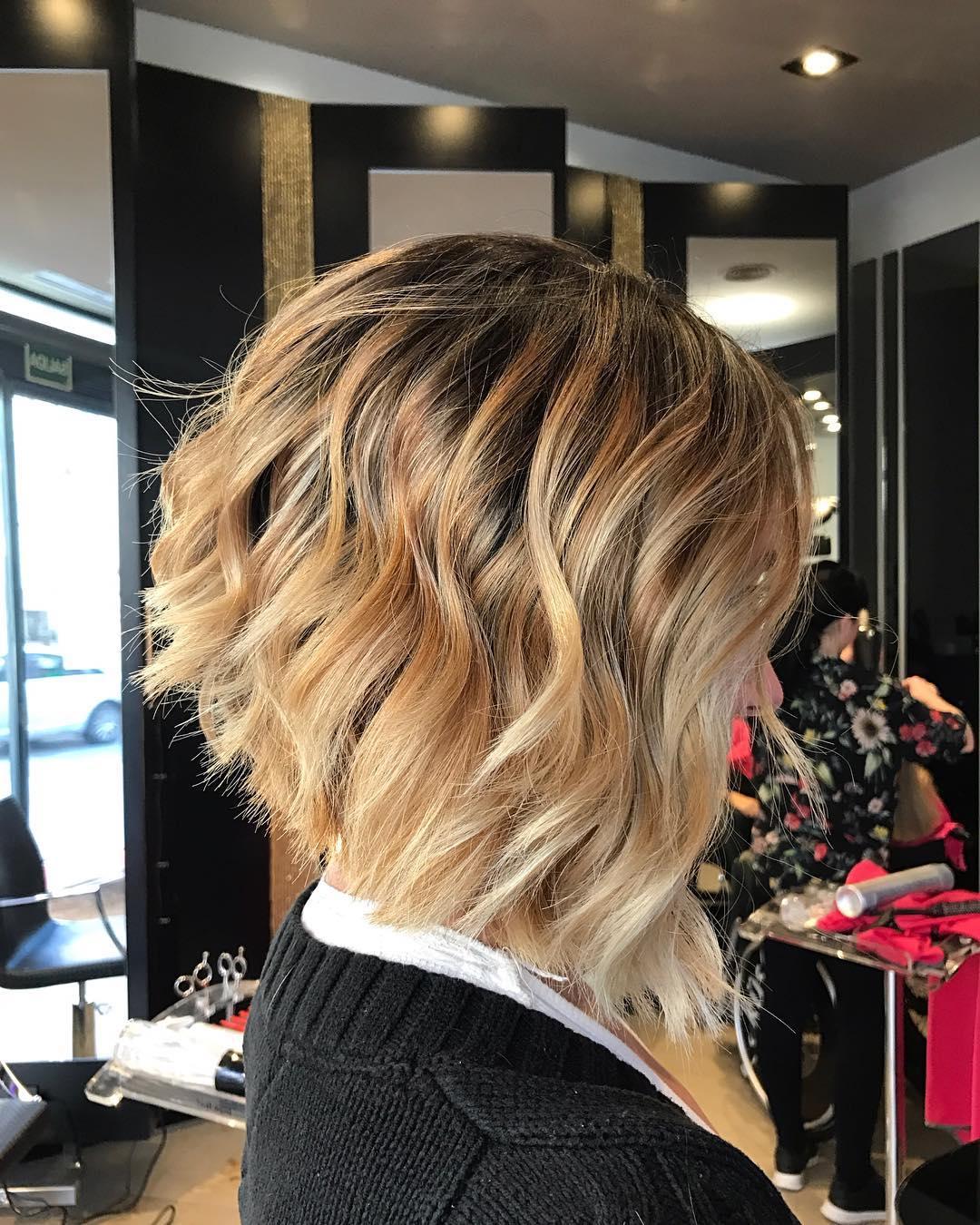 Credit
Incredibly mixed shades of copper, golden blonde and white blonde tips transform this model's natural hair color into a glamorous modern look. The heavily curved line of the layered bob is accentuated by a completely new haircut technique that creates ragged ends. This is a great style for everyday wear and special occasions with a very seductive flirtatious vibe!
Chic cool natural blonde look on mid-length bob hairstyle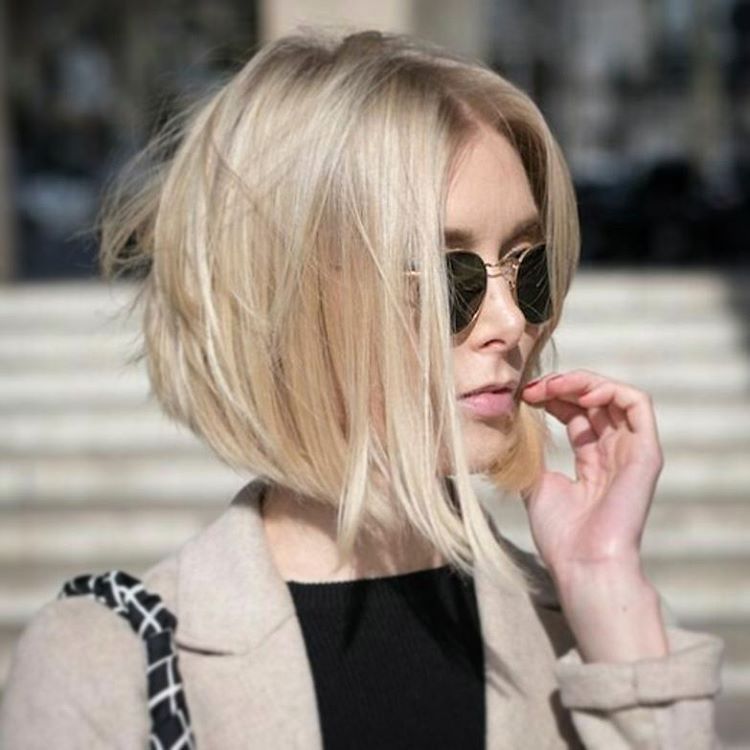 Credit
This delicate beige-blonde shade is one of our favorites of all time, because it always looks stylish and natural! The haircut is also a classic mid-length bob that never goes out of style due to its ability to flatter a wide range of face shapes and all age groups. Look for beige-brown colors with a special pearlescent shade to get that gorgeous shiny result!
Stunning warm blonde highlights on steep angled bob for thick hair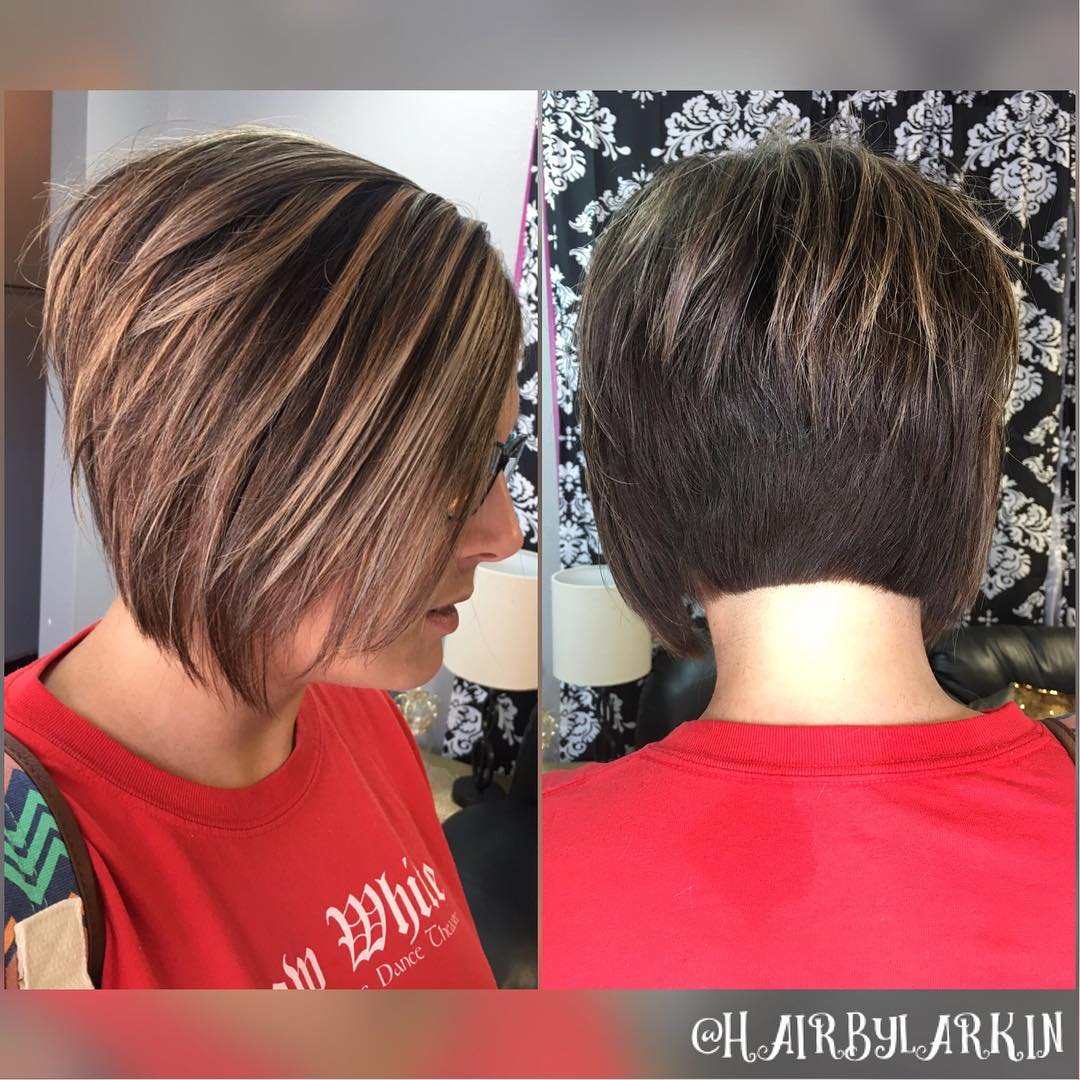 Credit
If you're lucky enough to have straight, coarse hair, you should get this easy-care modern look! To add interest, through texture and color, this style features a trendy selection of warm beiges, light coppers, and neutral blondes from root to tip.The neat line at the nape shows a darker contrast shade in a color design that accentuates the beautiful, strong lines to perfection!
Romantic neutral blonde with pastel balayage on short angled bob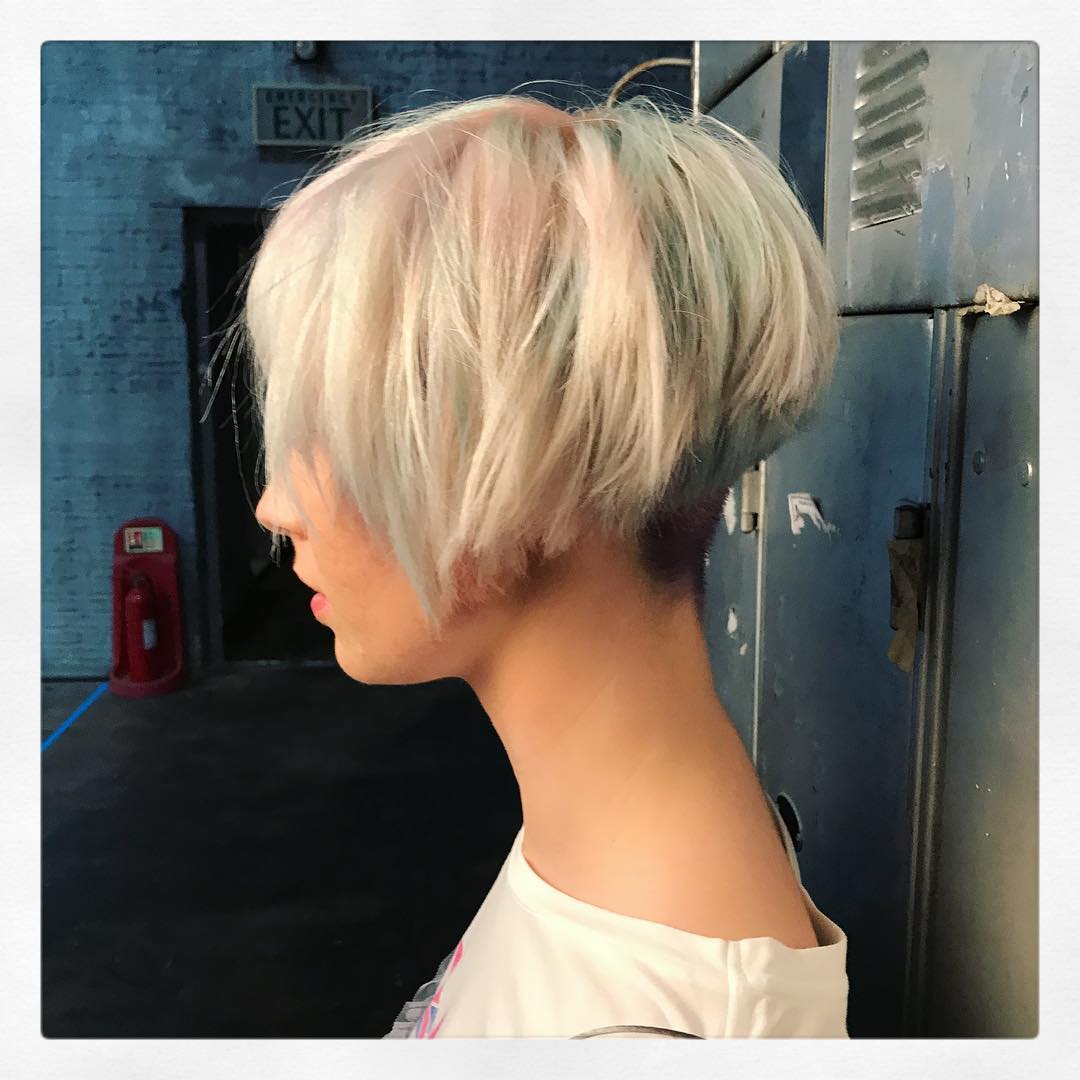 Credit
We absolutely love what the stylist and colorist have done in this super-trendy mix of urban chic and romantic on a stacked-back bob! Usually, romantic hairstyles are restricted to long hair, but this is a great fusion short hairstyle. The soft, neutral blonde looks great against this model's skin-tone and the gentle balayage in clear tones of pink and sea-green completes a truly innovative new look!