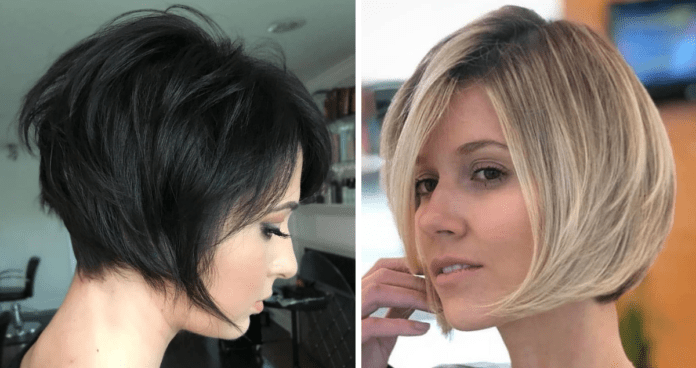 There is a new vibe in the latest modern short bob haircuts! From chunky square shapes to whimsical blonde bobs with light brown bangs, the looks are fresh and flattering. Warm coppers and exciting icy browns add spice along with an elegant black bob – so there are plenty of new trends in this gallery!
Chunky messy modern short bob haircut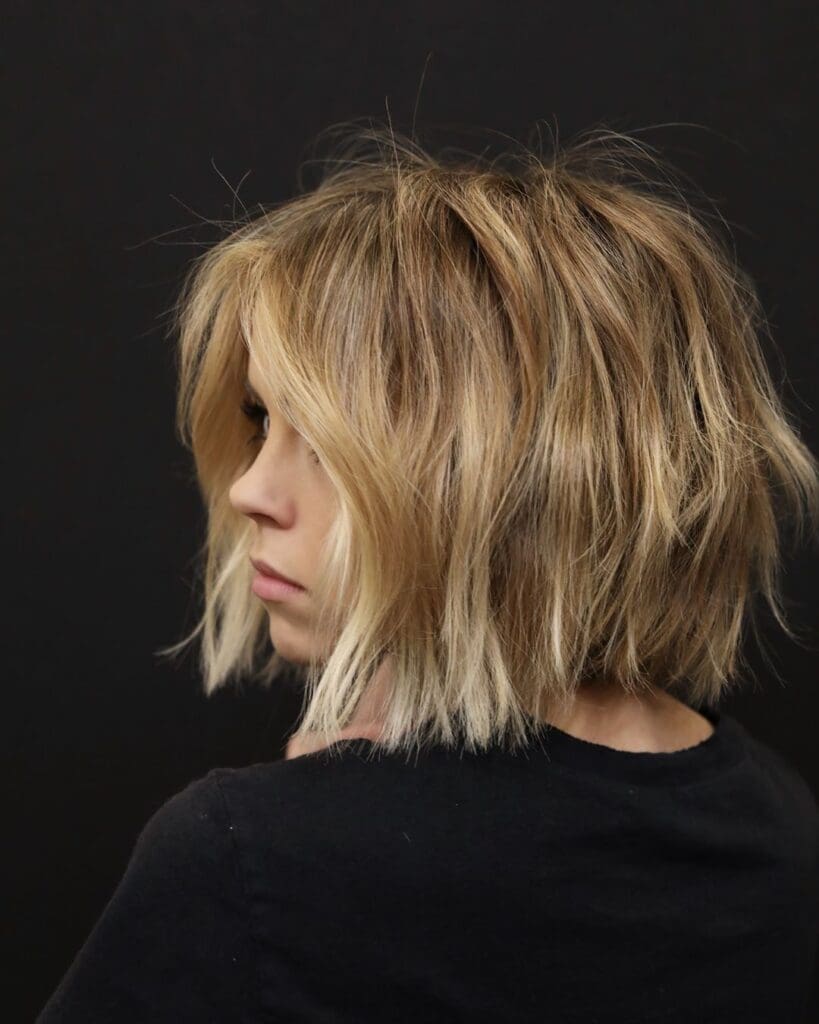 Credit
The latest trendy shape for short bobs is the chunky boxy silhouette. As you can see above, the shape has been lengthened with extra volume at the back, forming a long rectangle. But to break the rigid form, the beautiful soft shades of honey blonde create texture and pattern. The bob is made up of long layers with several shorter layers at the back, making it easy to fluff up for a casual look.
Simple & natural brunette – modern short bob haircut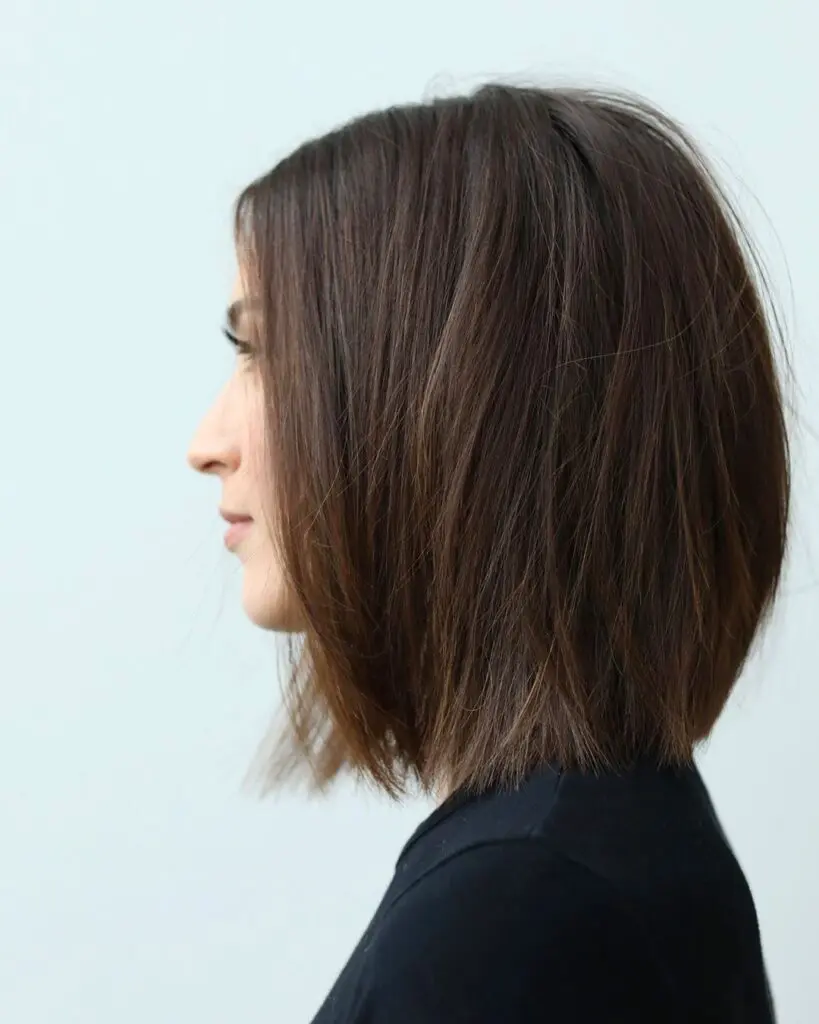 Credit
Show off your face with a simple, natural bob that barely touches your shoulders. This style has a center parting to accentuate the symmetry of an oval face and is suitable for fine to medium hair. The long layers at the back have an attractive natural curve, while the lightly textured tips give the tips a subtle hint of color. And to complete the look, a messy blonde highlights the tousled hairstyle!
Curvacious styled modern short bob haircut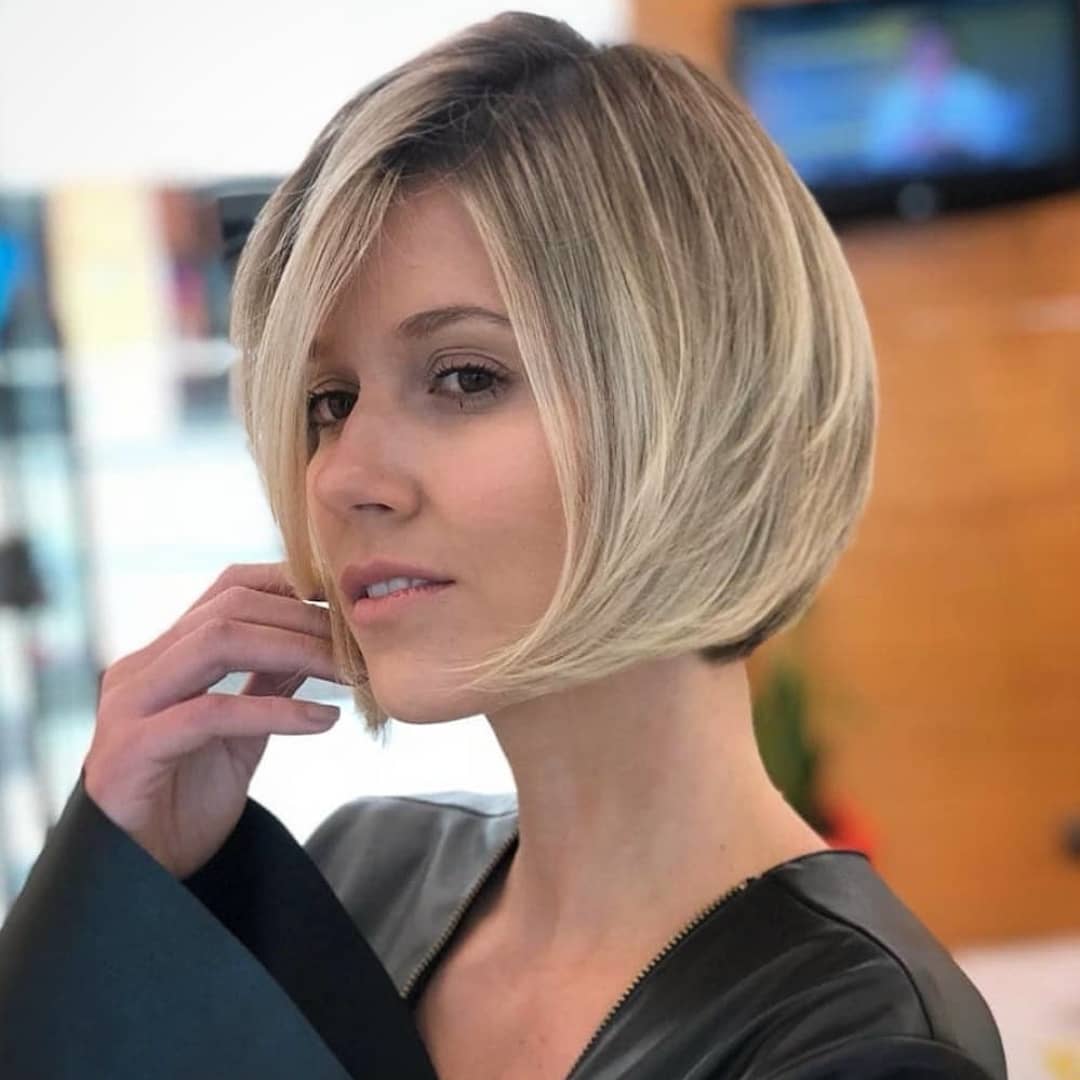 Credit
This chin length bob with side parting is one of the classic bob styles that suits different face shapes. Long diagonal bangs effectively break the line of an elongated face, and can also hide a wide forehead on the face with a heart. Asymmetry and flat sides help dilute the roundness of a round face. And the beautiful neutral blonde on beige roots highlights the beautiful styling that frames the face beautifully!
Surface waves on brunette modern short bob haircut for thick hair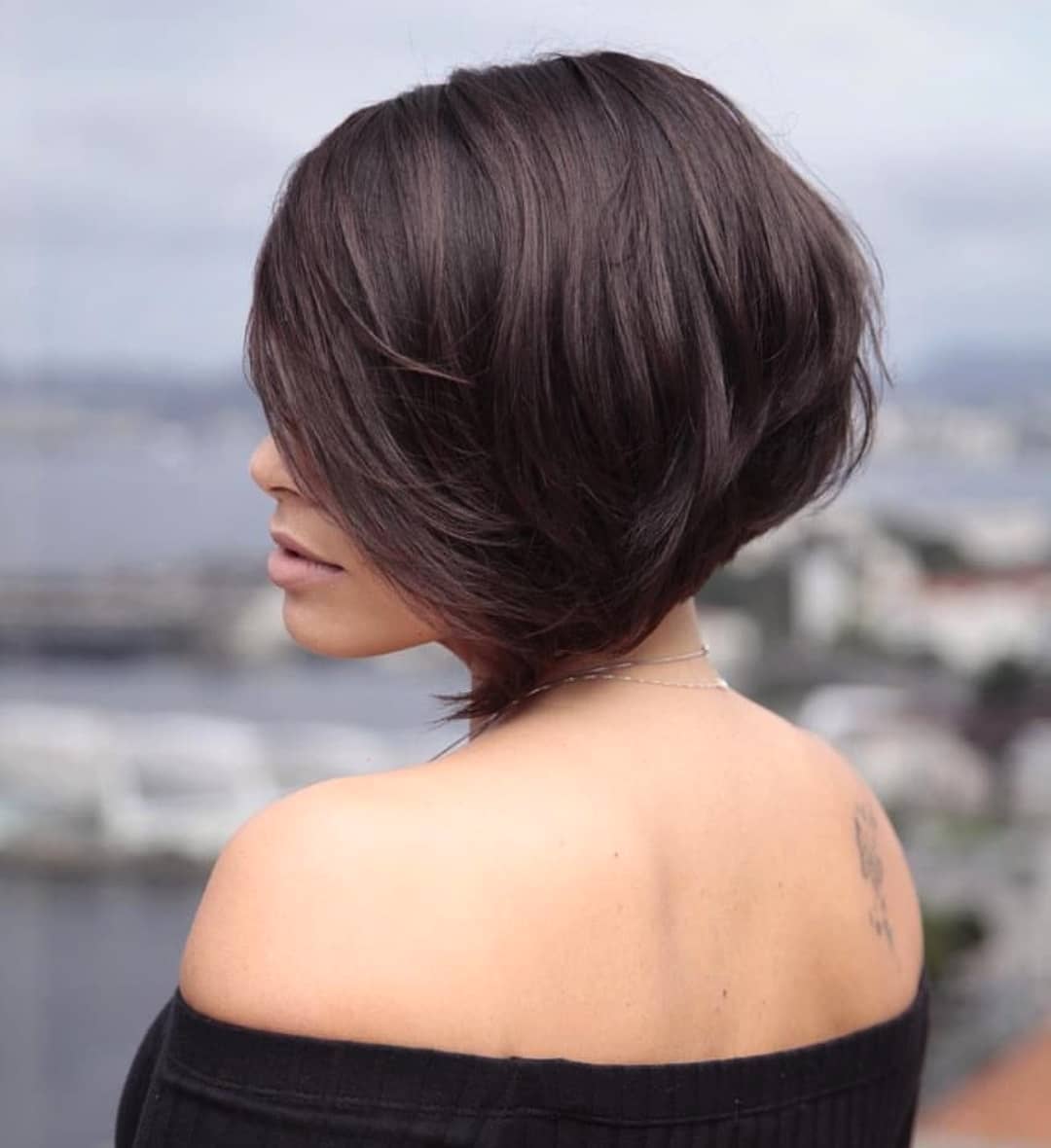 Credit
This is a great style choice for dark, thick hair with natural volume. This is a fashionable inverted bob with a clear graduation to the collarbones. This creates a stunning profile on a trendy asymmetrical haircut. The surface has a lot of interesting texture from surface waves. And they are subtly underlined with subtle strokes of ash-blond balayage!
Boho pale natural blonde on A-line bob for fine hair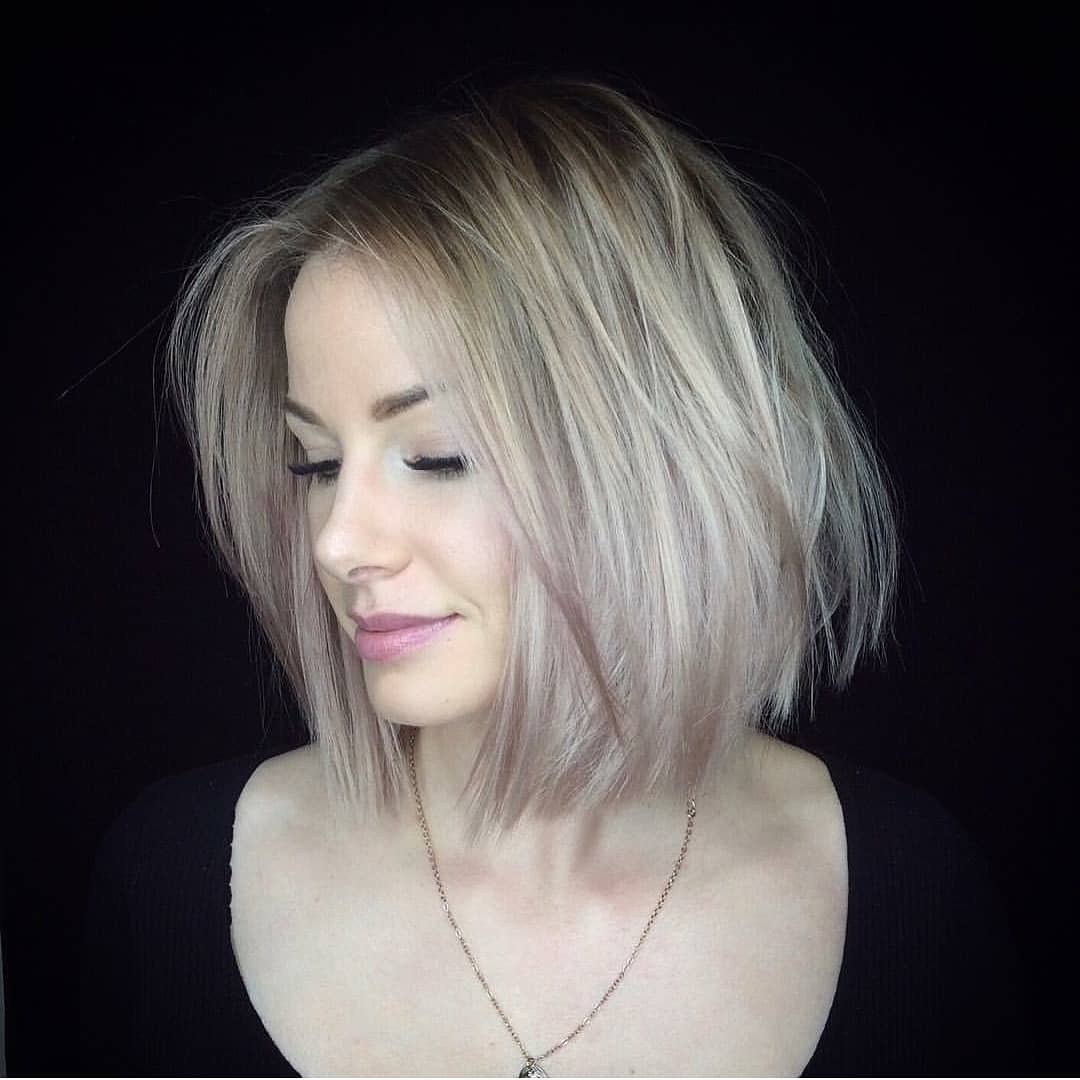 Credit
Dropping the bob a couple of inches below the chin will elongate a round face. But the center parting of this model is perfect for showing off her oval face. For skin with a cold undertone, cold snow-white and pale beige-blond colors are suitable. And dusty pink tips add a touch of rebellion to this tousled short bob with 3D color depth – all designed to add volume and thickness!
Face-framing chin-length bob for heart-shaped faces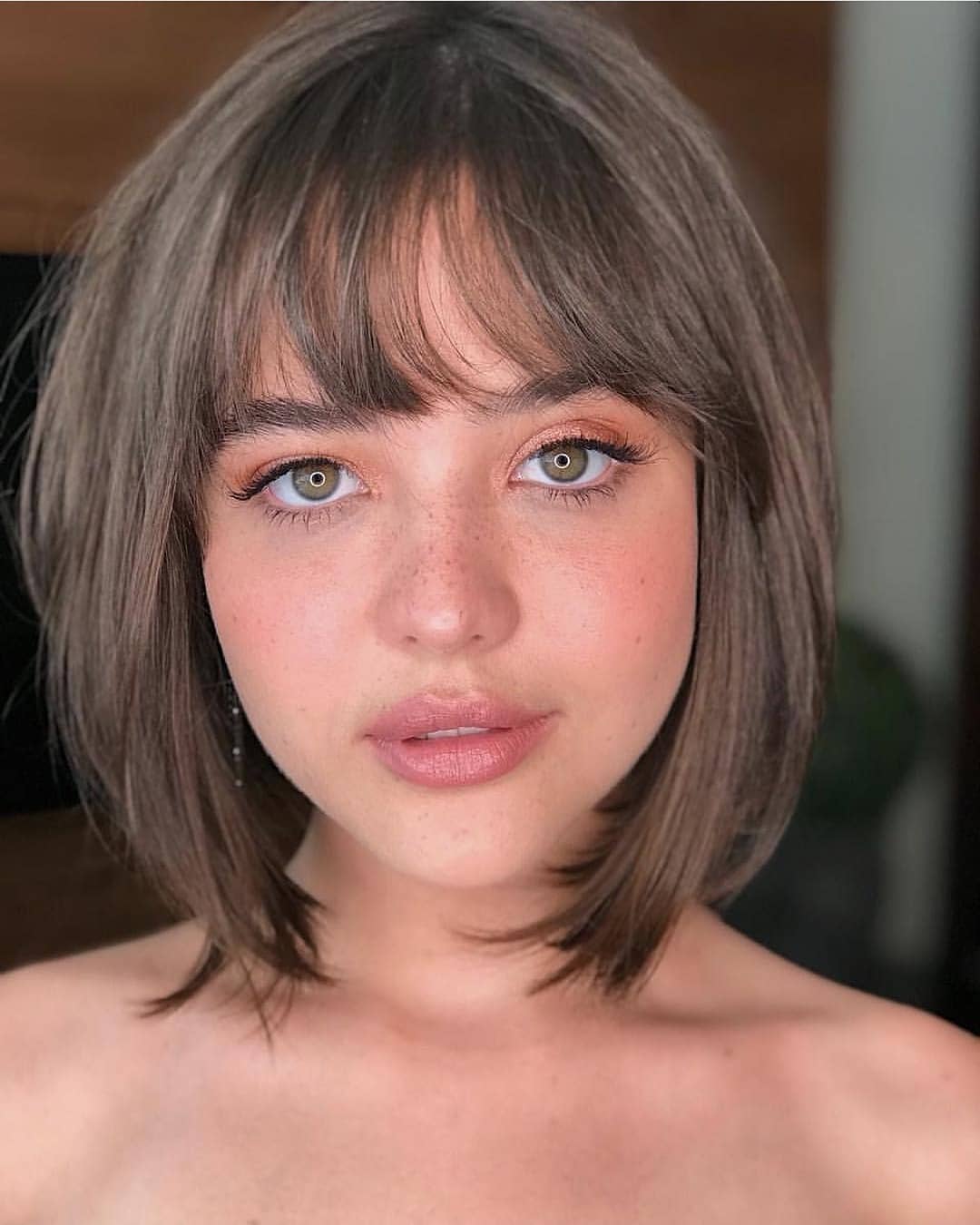 Credit
A bob with bangs is great for balancing out a heart-shaped face. A pretty bang to the eyebrows covers a wide forehead and focuses on the eyes. And the hair falling down on either side of the chin adds "width", detracting attention from a narrow or pointed chin. This cute, natural look is complemented by a very soft icy brown shade that pairs perfectly with this model's hazel eyes!
Burnt-orange roots and orange-blonde asymmetric bob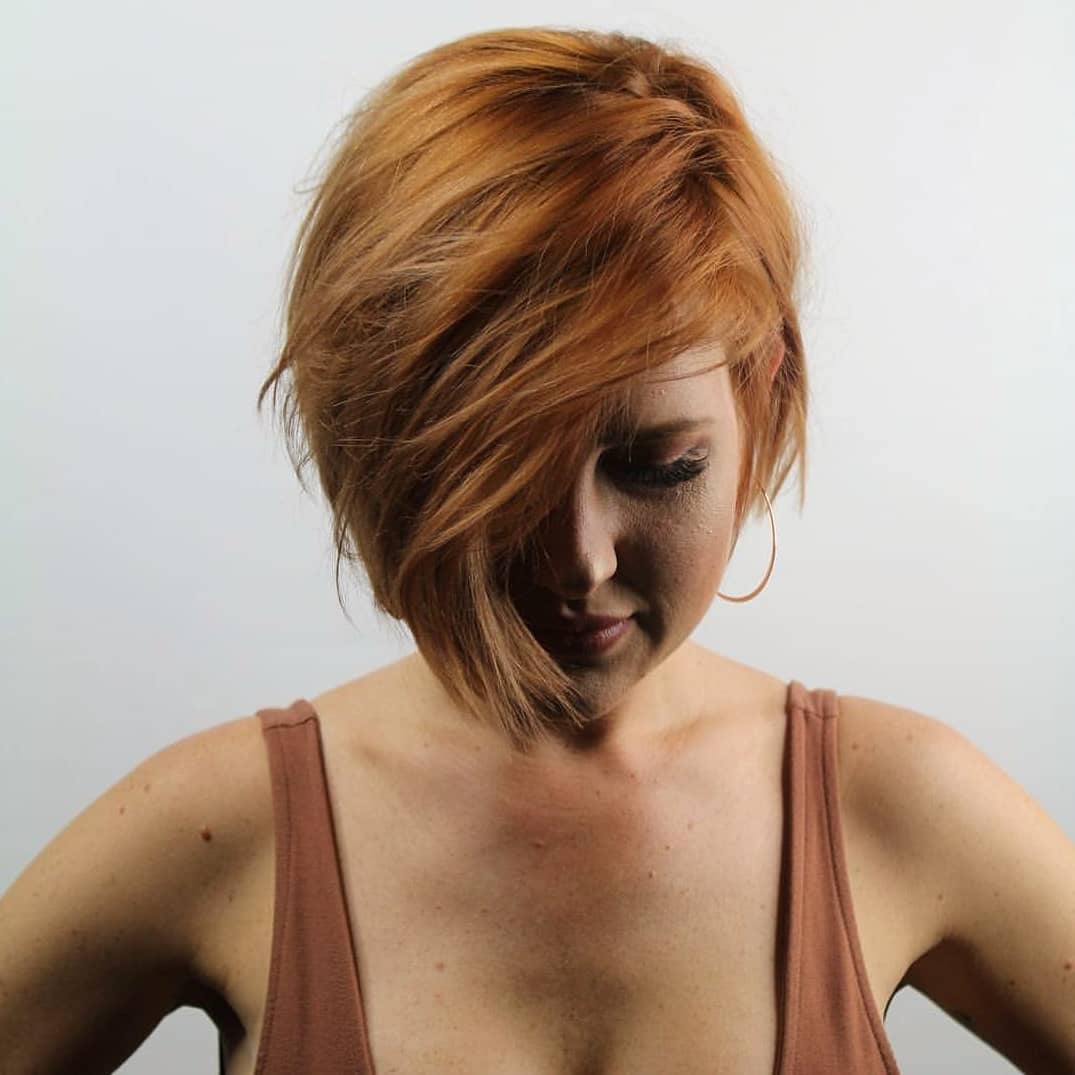 Credit
These stunning, eye-catching colors are perfect for warm to neutral skin tones. The appearance is super trendy, with a strong asymmetrical vibe. And this is a great style to dilute the lines of a long, round or heart-shaped face. The hair color design plays with rich copper roots that lighten to orange-beige and end in warm beige tips. A casual finish creates a tousled texture while showing off a beautiful mix of colors!
Sculpted black short bob for thick hair
Credit
This modern short bob with bangs shows you how to cut thick or coarse straight hair for the perfect hairstyle. The "cut layers" are cut vertically, creating strands that taper at the ends, so you get volume around the crown, but no volume at the ends. Neatly styled hair hugs the back of the head, and separate layers at the chin draw attention to the lips!
Quirky oat-blonde bob with beige-brown straight-across bangs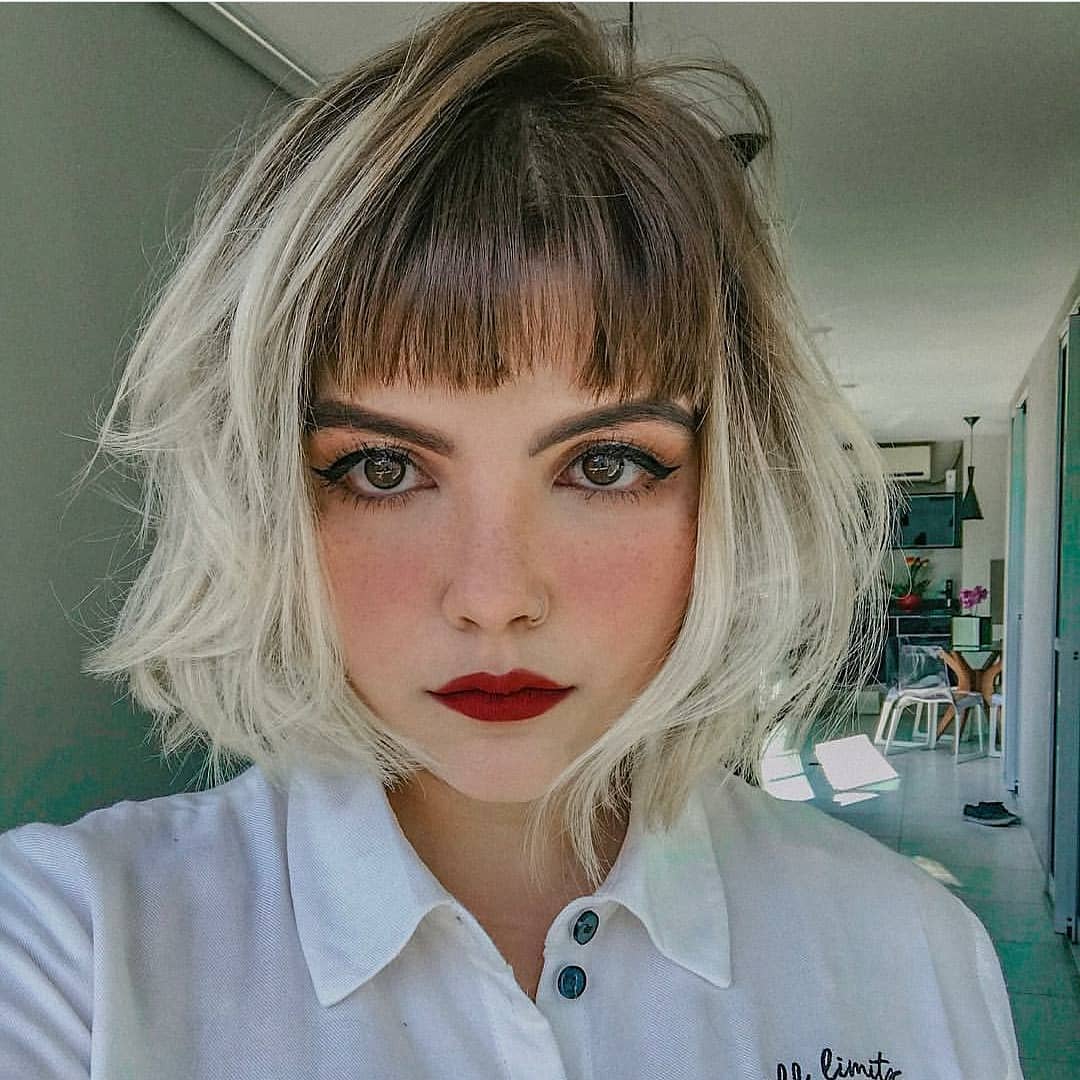 Credit
Set trends with this two-tone combo of oat white and light ash brown! This short bob is also full of interesting shape and texture. And from the asymmetrical side part, there is another twist in an unbound longer layer on the side under the parting. Cute straight bangs accentuate brows and brown eyes in a trendy everyday bob!
Simple warm copper medium bob with curved tips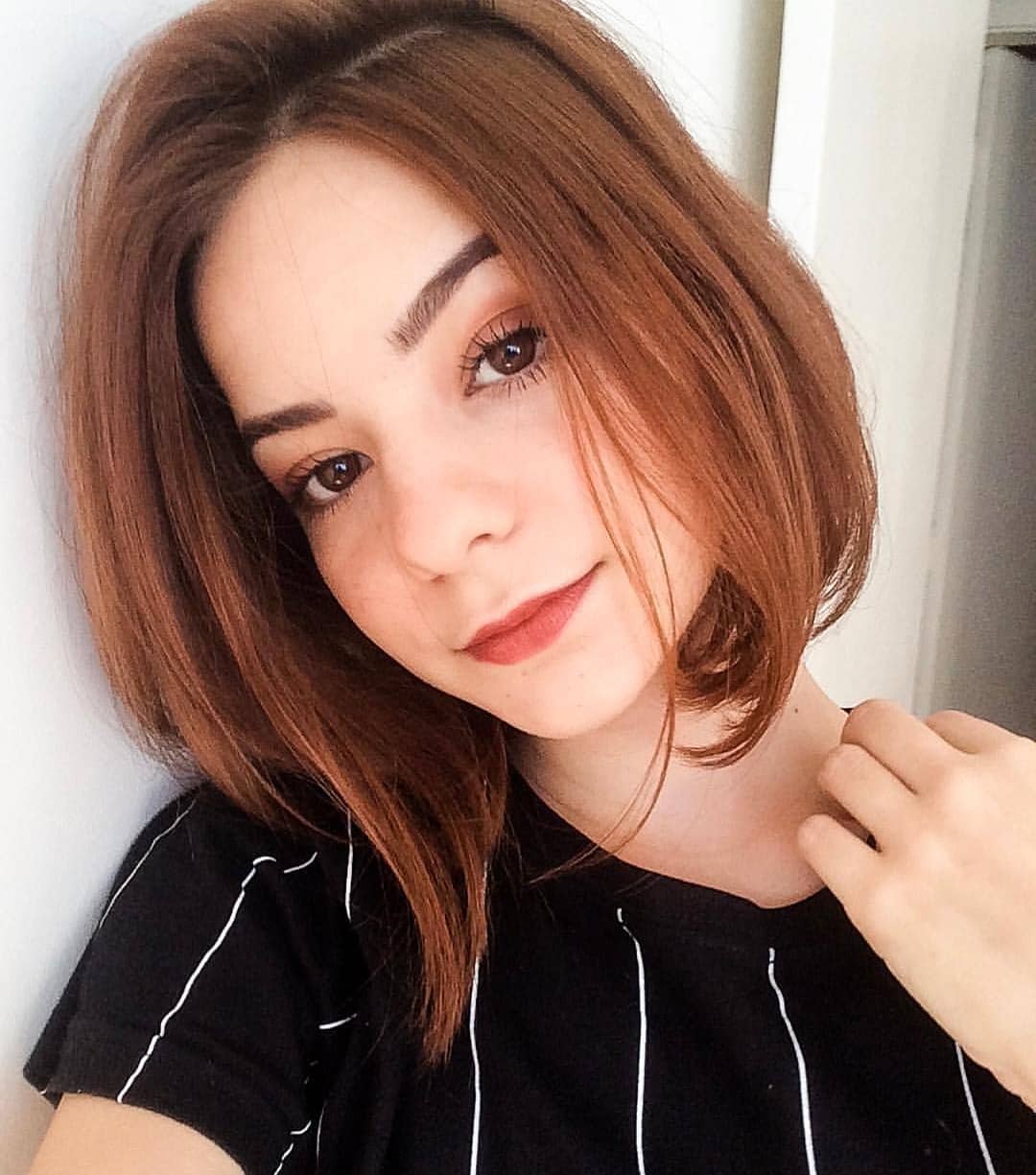 Credit
An off-center part suits faces that are almost, but not quite, oval in shape. This style frames the face with long layers in a warm copper-brown hair-color that draws attention to deep-brown eyes. This everyday hairstyle is easy to keep looking great all day and can easily be curled or worn in an updo for a variety of fashionable looks!
When choosing your new style make sure you know your face shape and always choose a hair-color that brings out the color of your eyes!