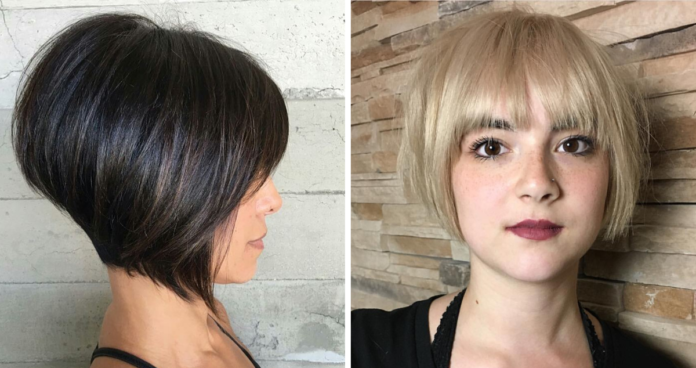 We chose these ten bob hairstyles for short hair for a special, wow! gallery because every hairstyle has something very new, edgy or cute to show off! The colors of these fabulously trendy haircuts range from highly pigmented copper reds to whimsical grays and coral blends. There are many medium beige and ash blonde blends in shades that can be adjusted to suit most complexions. And the fantastic black bouffant bob, sparkling with ultra-modern holographic glitter, looks super chic and sexy! We've also included the latest hair and styling changes, such as loose layers, shaved side points, and symmetrical bob hairstyles to keep you looking fresh and trendy! So let's get this party started!
Softly blended ash & coral-red bob hairstyles for short hair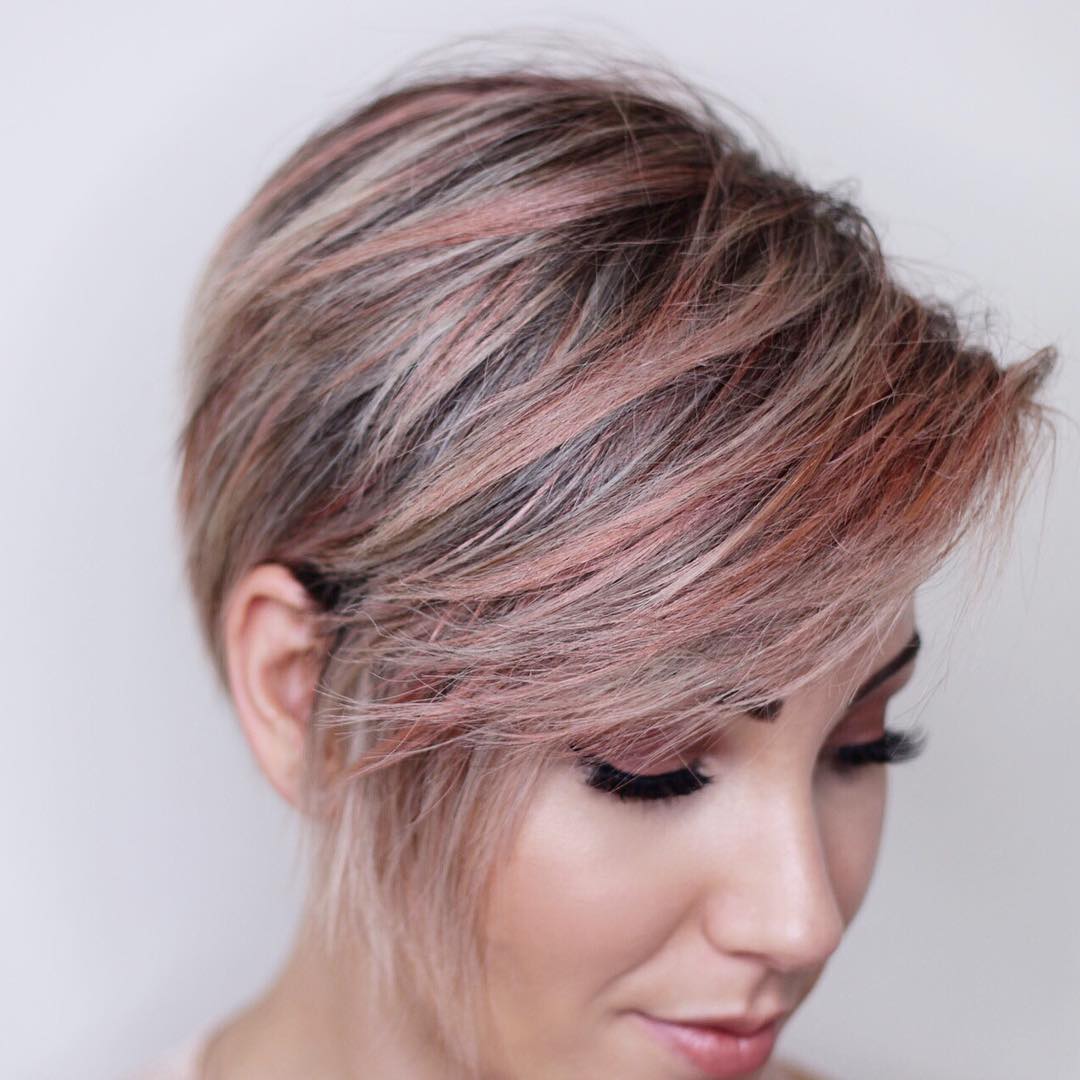 Credit
I love how hairdressers and colorists can surprise us every season with something completely original! This is a great example of how 4, 5 or 6 different shades can be mixed to create subtle new color effects and 3D depth. Breaking it down, you can see light copper, gray and ash blonde hues in expertly balanced lines topped with coral red balayage. And this asymmetrical bob has long swept bangs and a side part that creates a lovely frame for the face. The hair color was chosen to match the model's skin tone perfectly and styled to show the ear, another new twist this season!
Chic symmetrical bob in trendy beige – bob hairstyles for short hair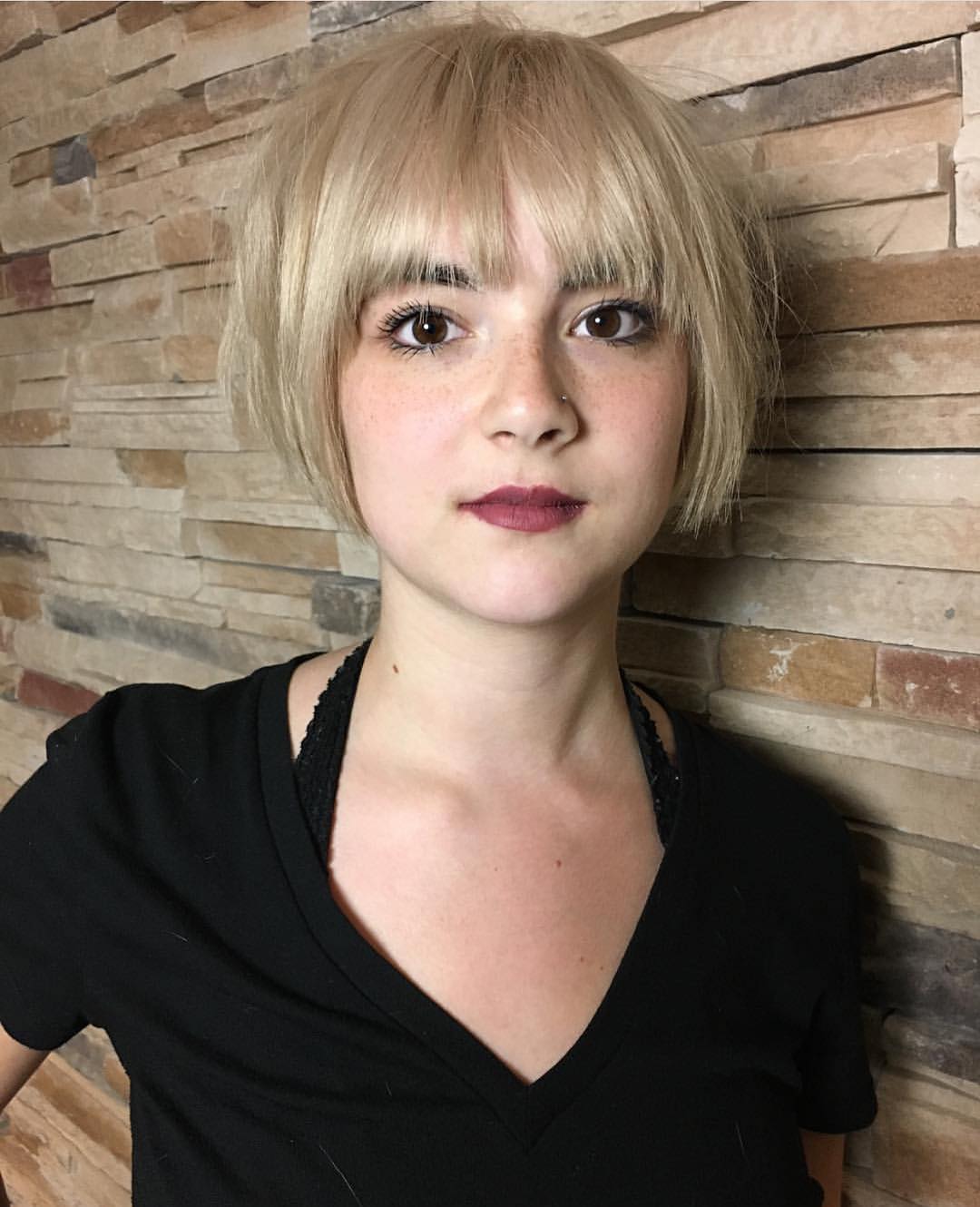 Credit
Symmetry is back this season and this classic bob with straight bangs is going to be a big hit in the next year or so! Short, symmetrical bob haircuts can help balance a heart-shaped face by covering a wide forehead. And by keeping the side length just below the earlobes, you can draw attention to a well-shaped pair of lips! For a long or narrow face, this style reduces the length of the face. And with more volume on the sides, a narrow face can appear wider. A beautiful, soft shade of ash-beige-blond complements the skin with a warm undertone and beautifully emphasizes the brown eyes of the model. This natural yet very chic hair design is a trendy, easy to maintain look for young and mature women!
Full bangs on casual brunette bob hairstyles for short hair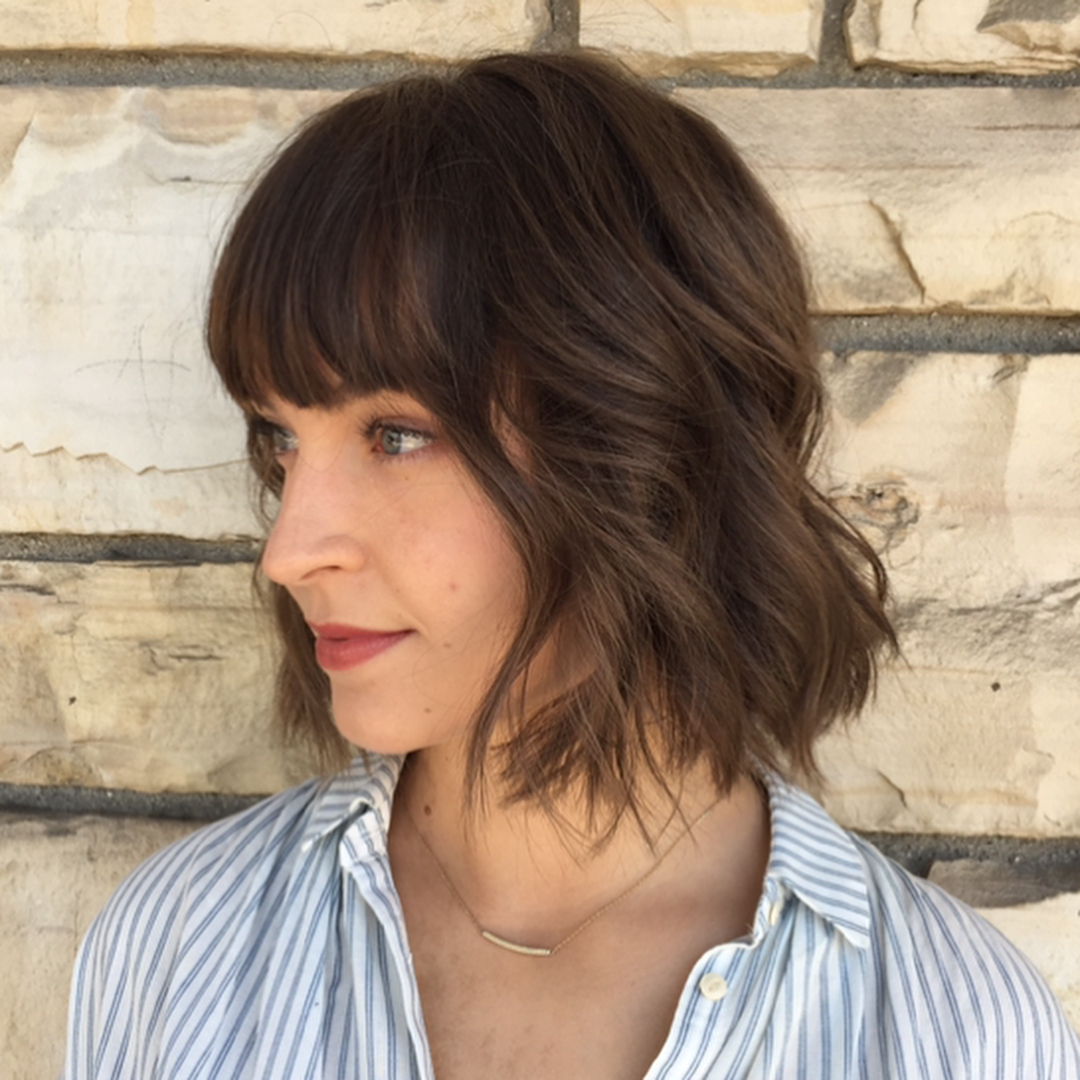 Credit
Curvy, straight bangs are back, which is great news for anyone with a long face, wide or high forehead! This medium bob is a great haircut for updating long hair to a more modern style. It is also a hairstyle that is suitable for medium to fine hair as cutting the hair just below the chin creates a good length to thickness ratio. This way, those with thin or fine hair can avoid the long and tousled look. The look is casual and natural, with long bangs covering the eyebrows and focusing on the eyes. Lightly textured tips and defined side strands soften the profile and frame the face. This is a great bob hairstyle for oval, long, heart-shaped or narrow faces!
Sexy black bouffant bob hairstyles for short hair – holograph toner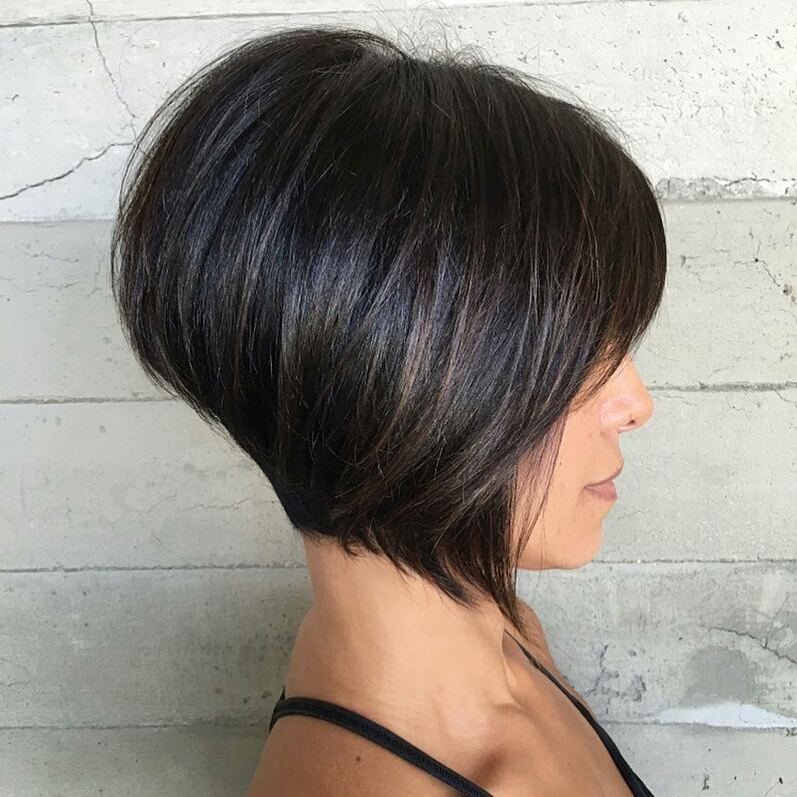 Credit
Here is an incredible bouffant version of the braided bob, designed to show off the fullness and natural volume of thick straight hair! The layered back is cut at a sharp angle, while the rounded crown lends a feminine touch. An experienced stylist used cut layers to remove volume from the ends. This technique allows you to get smooth, pointed tips that hug your neck. Well-cut straight black hair always looks super chic and dainty, beige balayage and ultra-modern holographic toner add the perfect finishing touch to the sexy modern style!
Young & messy angled bob hairstyles for short hair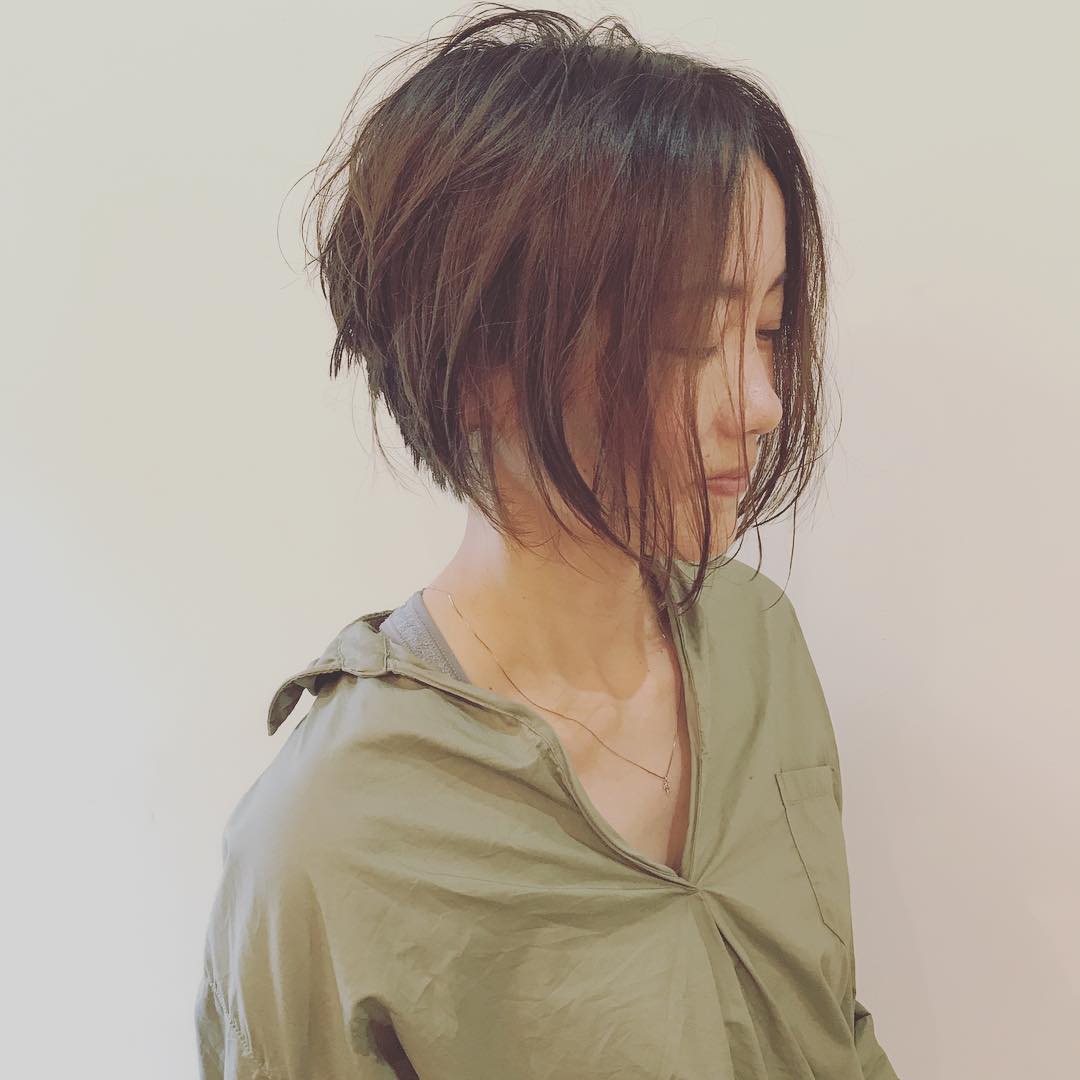 Credit
This trendy slanted bob shows that one woman's "bad hair day" is another girl's trendy new haircut! But what makes the messy trend stand out is the amazing texture and extra volume it gives to medium to fine hair. And when everyone around you is wearing sleek and sleek hair, it's the perfect way to show off your personality! This young bob also has choppy texture in the back layers, which is very visible in this profile shot. This messy short bob with a parting in the middle, which suits oval faces, is a relaxed, easy-to-care hairstyle for everyday wear.
Bright copper-beige bob hairstyles for short hair – shaved detail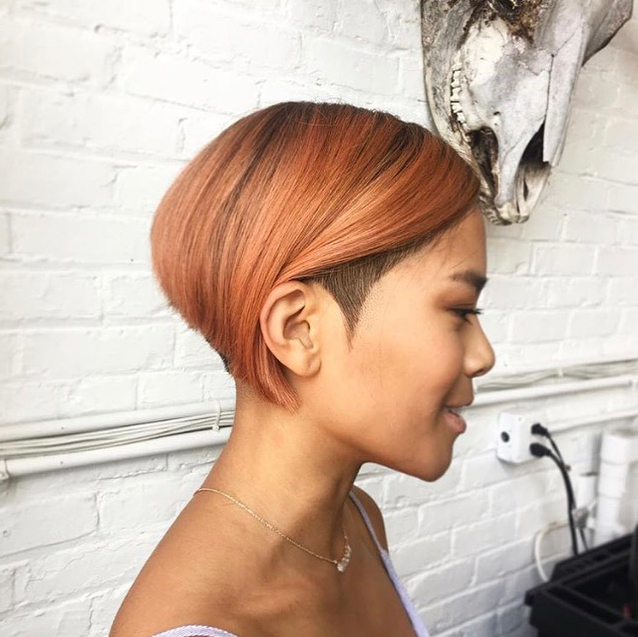 Credit
And moving on to groomed styles full of cutting-edge details, here's a gorgeous bright copper bob. The profile shows an incredibly well defined lateral point carved in front of the ear where it brings the cheekbones into focus. Stacked layers create a trendy steep angle and another great profile feature. The roots are medium brown, there are two slightly different shades of copper-orange. The lush volume at the back is a shade of pink, creating a lovely coral color. And the sides are more "orange", but the fashionable beige toner softens the whole style nicely!
High-pigment copper-red bob hairstyles for short hair – thick hair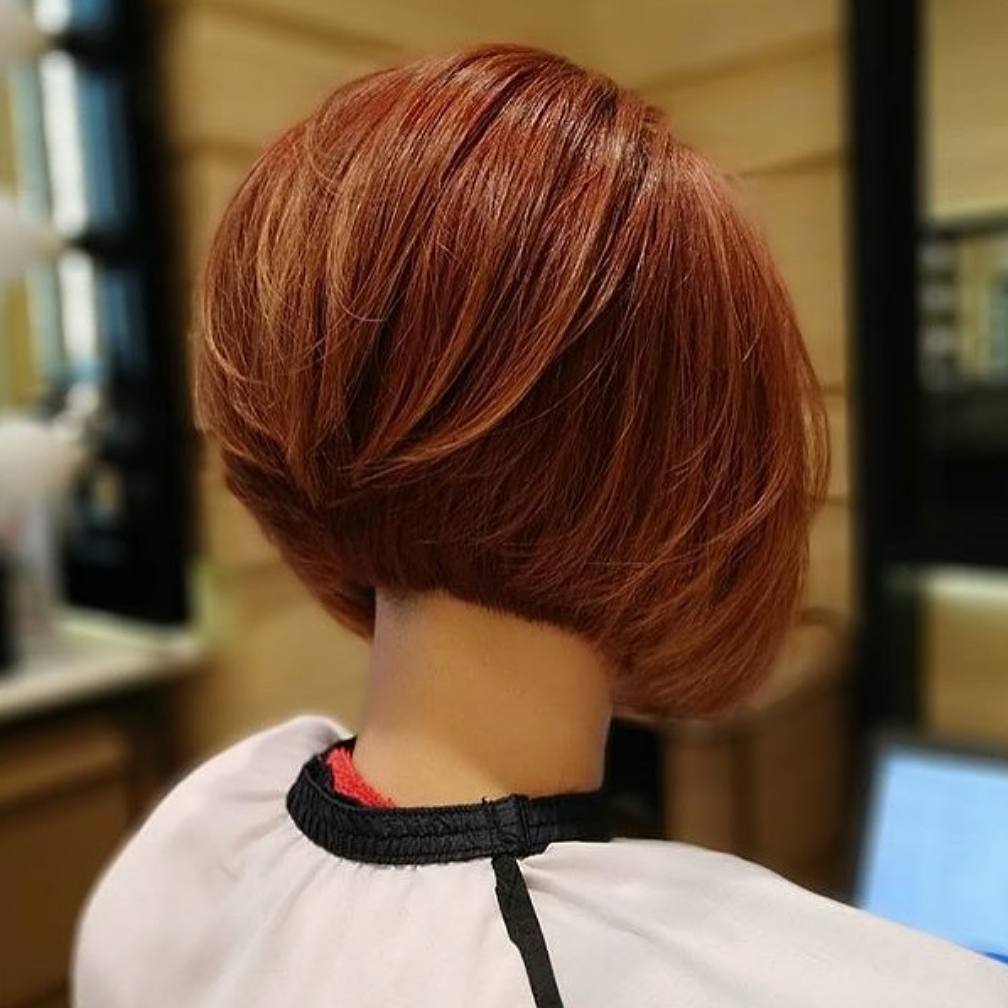 Credit
Technology has changed hair color choices over the last couple of years so you can get more natural looking colors without a lot of fuss.
curves. This style is suitable for thick hair as it relies on natural density and volume for the gorgeous, bouffant back!
Easy-care everyday bob hairstyles for short hair – cool blonde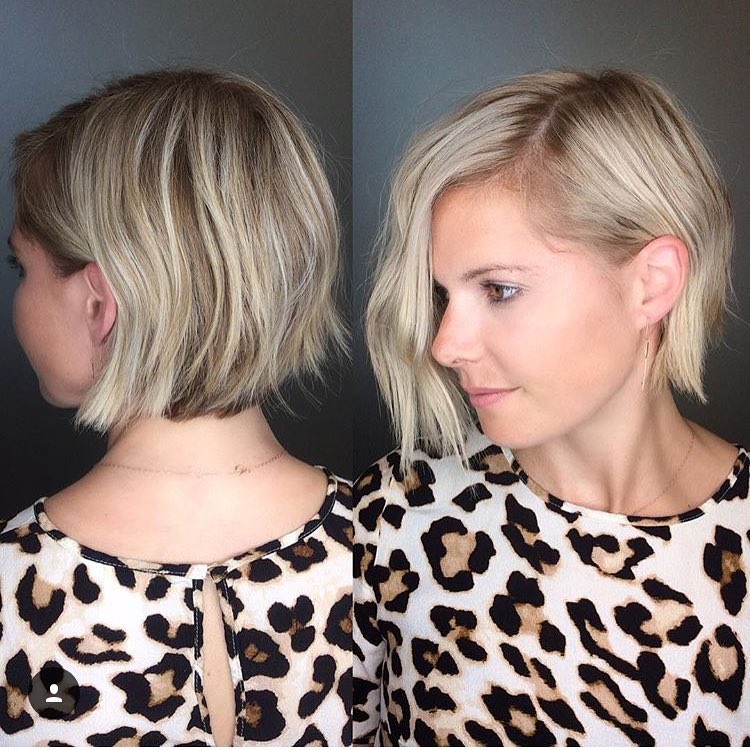 Credit
If you have, 'dirty-blonde' or mousey, fair hair it's so easy to make it more flattering and fashionable right now. Adding beige blonde vertical highlights can look very natural and compliment pale skin with warm undertones. Actually, beige blonde can be tailored to suit most skin tones as it's a very versatile 'neutral' color. This asymmetrical bob has a side parting and a flirty peek-a-boo section of hair draped over one eye. Brown roots add warmth, color depth and fashionable style. With hair tucked casually back behind the ear, this classic chin-length bob suits all ages and face-shapes.
Trendy ash-blonde bob with disconnected layers – thick hair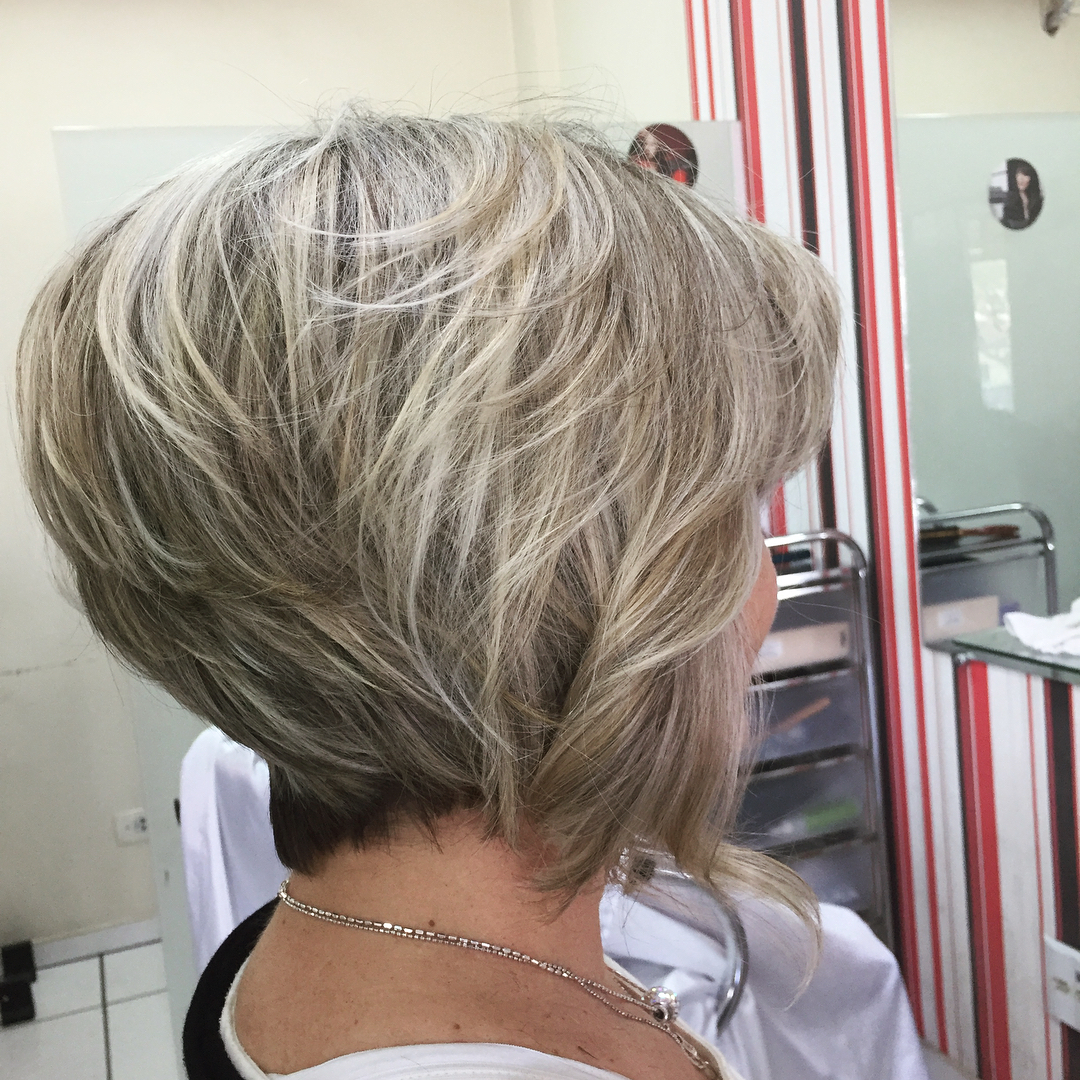 Credit
Here's another version of the bouffant bob angled bob for thick hair, but this time in a flurry of fashion hair colors. The disconnected layers at the sides have a quirky bend and flipped-out wave that's great for adding width to a narrow chin. The stylist has created several different areas of texture and direction like a flurry of snowflakes caught in a drafty corner. With brown roots below, the colorist has built up a fantastic blend of layered colors in ash-blonde, white- and warm-beige blonde highlights. The look is chic and up-to-the-minute for a special social event!
Golden-beige & copper tone on brunette short bob hairstyles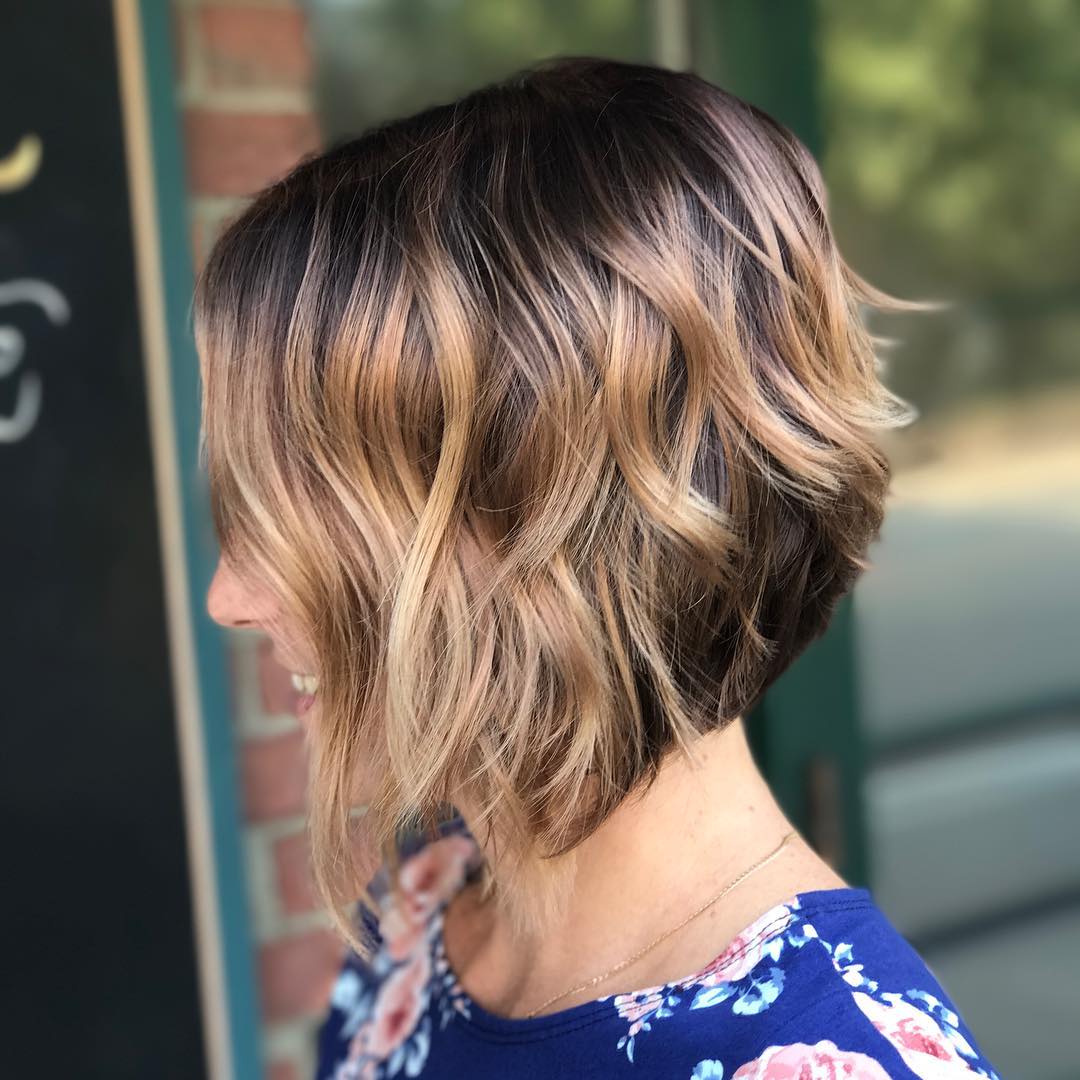 Credit
And finally, here's an angled bob for medium or fine hair with relaxed styling you can easily do at home. The back isn't as exaggerated a curve as you get with coarse, thick hair but flipped-out tips add volume and interest to silky hair. This bob is beautifully decorated with defined, tousled waves and lovely balayage technique. A medium brown base is lightened with carefully blended shades of blonde in warm golden, beige and copper tones The result is a softly flattering and feminine hairstyle that's easy to maintain looking cute and shiny every day!