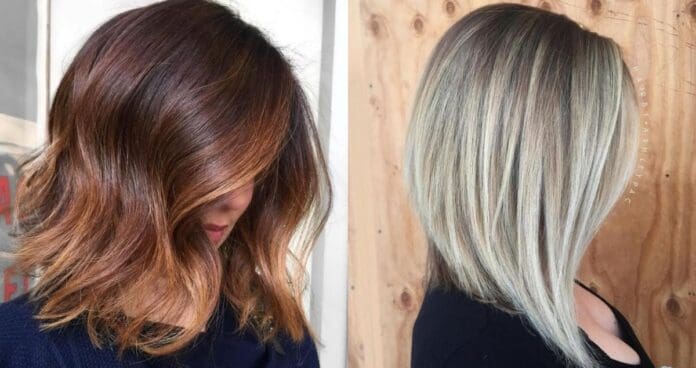 The traditional bob as we know it came on the scene in the 1920s and has remained a go-to staple in hairstyling ever since. Today, there are many modern takes on this classic. One of the most universally flattering is the long layered bob. It possesses the sassiness of its predecessor, but without the commitment of going too short, plus the layers add a new level of movement. It really is the perfect transition cut if you're easing your way from long to short hair or just looking for a seasonal switch up.
Layered Bobs for Any Taste
While the name itself offers some basic guidelines, there is still a full spectrum of options to choose from while searching for inspiration photos. Preparation is key when approaching a new chapter in your hair story, so here are some great examples to get you on the right track.
#1: Sophisticated Inverted Lob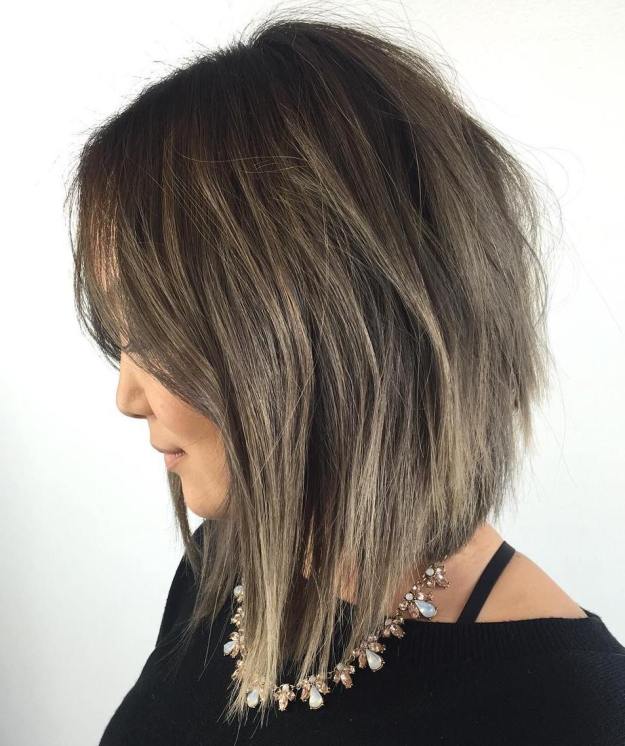 Instagram / @HAIRBYEDWIN
For a slightly less dramatic take on the stacked cut, try the long inverted bob haircut. There is less weight in the back, but you still get a nice shape that is uber glam and draws attention to your face.
#2: Light Brown Lob with Layers
For a softer look, go with fewer lengths in your layers. Just one shorter layer on top will provide depth without adding a ton of volume. Wrap the hair in small pieces loosely around a large curling iron for a shaggy, undone finish.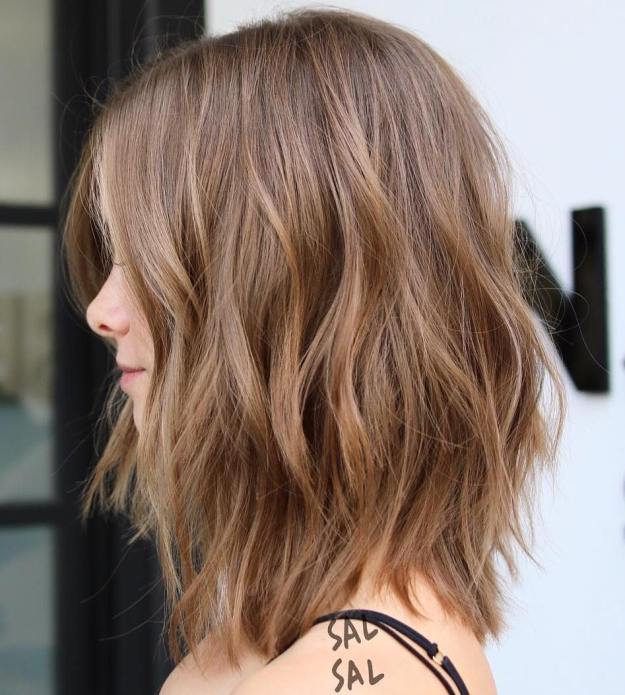 Instagram / @SALSALHAIR
#3: Sophisticated Work-Ready Style
If the images of vamped up bobs aren't doing it for you, a more polished look can be achieved by going with a slightly angled cut with layers softly tucked in. Style using a straightener for those busy workday mornings.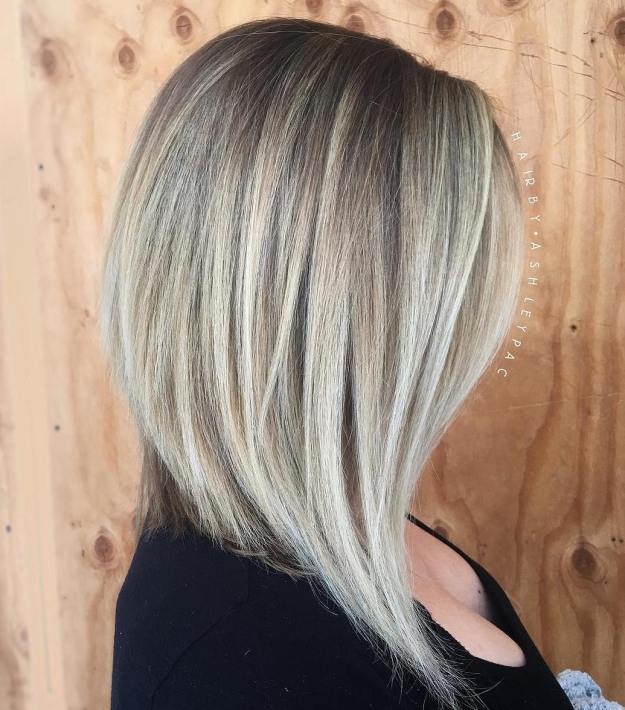 Instagram / @HAIRBY.ASHLEYPAC
#4: Lob with Fringed Bangs
A traditional bob cut is finished off with bangs cut straight across the forehead. While cute on the right face shape, it can be harsh on some. A softer approach is a long layered bob that modernizes itself by replacing the bangs' blunt edge with fringe.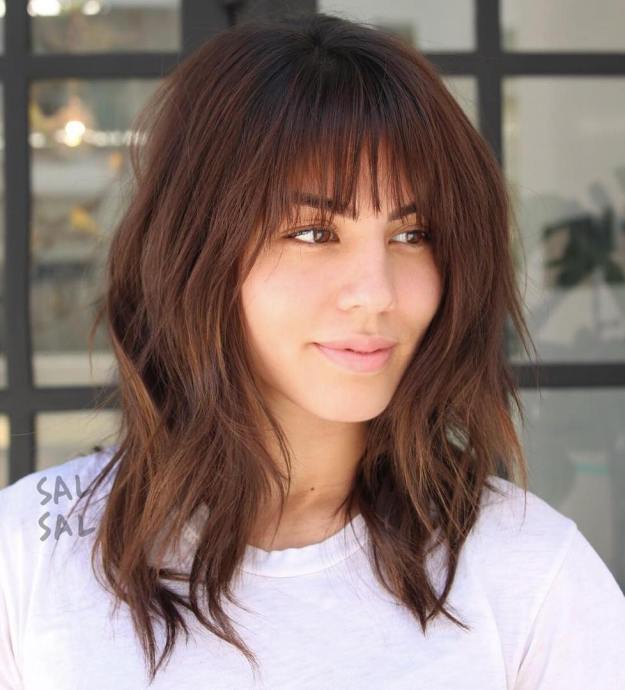 Instagram / @SALSALHAIR
#5: A-Line Lob with Highlights
An A-Line cut is less dramatic than its inverted counterpart as it offers a more gradual change in length. You'll typically have fewer, less pronounced, layers making this a really simple-to-style lob.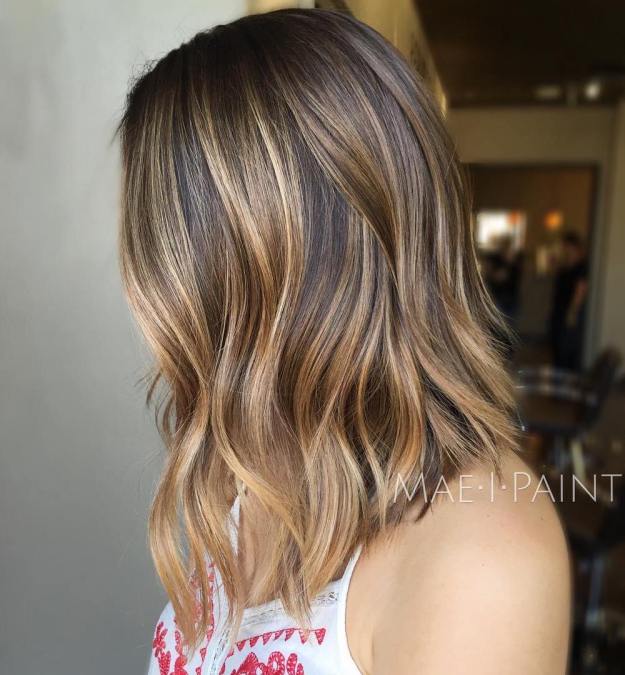 Instagram / @MAEIPAINT
#6: Dramatic Side Part
If you're a volume junky, a deep side part will be your best friend. A light curl and lifting spray will help you achieve this glam style. The chunky layers help balance the boost for a full shape all the way around.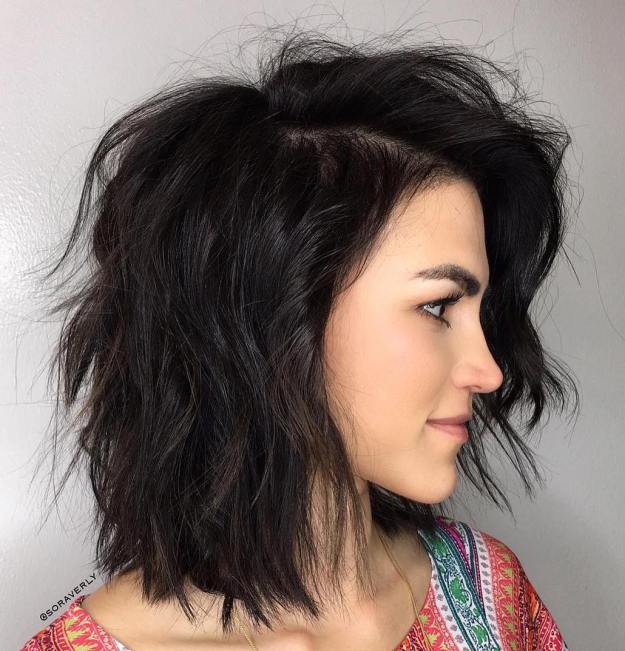 Instagram / @SORAVERLY
#7: Brown Lob with Caramel Balayage
Layered bob haircuts are some of the most diverse cuts when it comes to styling. If you're going for a more girly look, think layers softly curled at the ends. The long wavy finish will add to the elegance and elongate the face.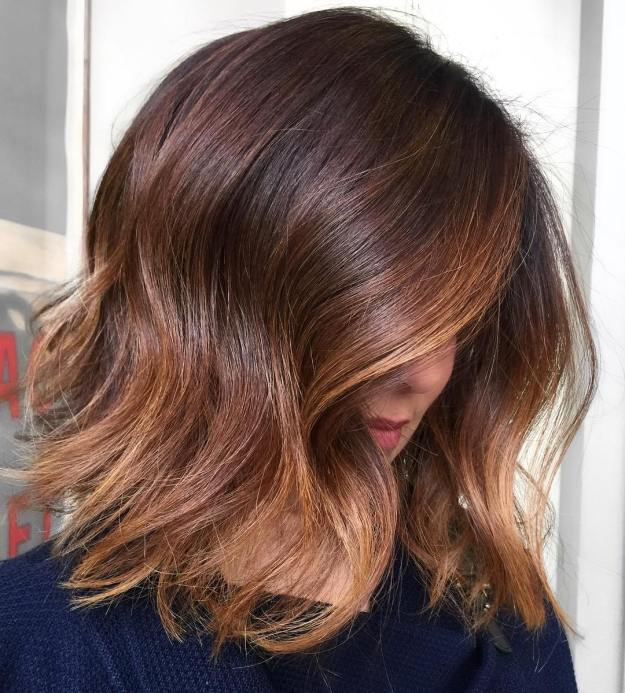 Instagram / @PRETTYLITTLEOMBRE
#8: Stacked Messy Haircut
If you have lots of hair, it is a blessing and a curse. Thick hair is gorgeous, but can be a beast to manage. Try a stackedbob haircut with layers that allows you to keep the weight in the back, but the focus up front.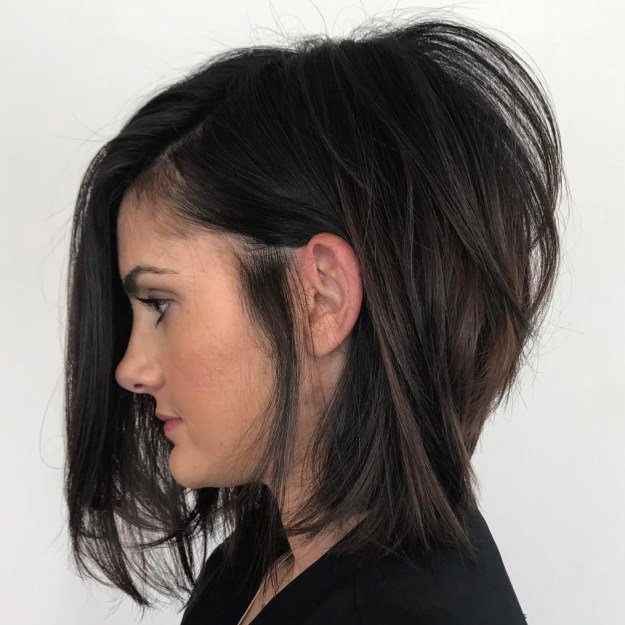 Instagram / @CHELSCARUSO
#9: Textured Medium Cut
Loads of layers at varying lengths add so much visual interest to the cut. Plus, by feathering the ends with a razor, you can simply use some texturizing cream to get a messy look that still leaves you in control.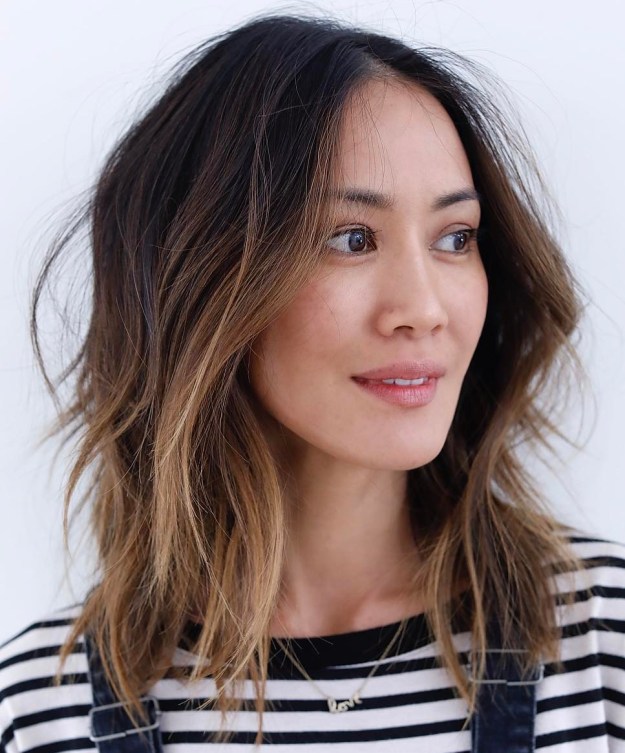 Instagram / @ANHCOTRAN
#10: Razored Blonde Balayage Lob
Razoring layers offers a softer appearance versus the blunt finish of a scissor cut. You'll get more variation in the lengths which is ideal for that bedhead vibe. The razor also thins the hair, so this is a great option for those with a thicker mane.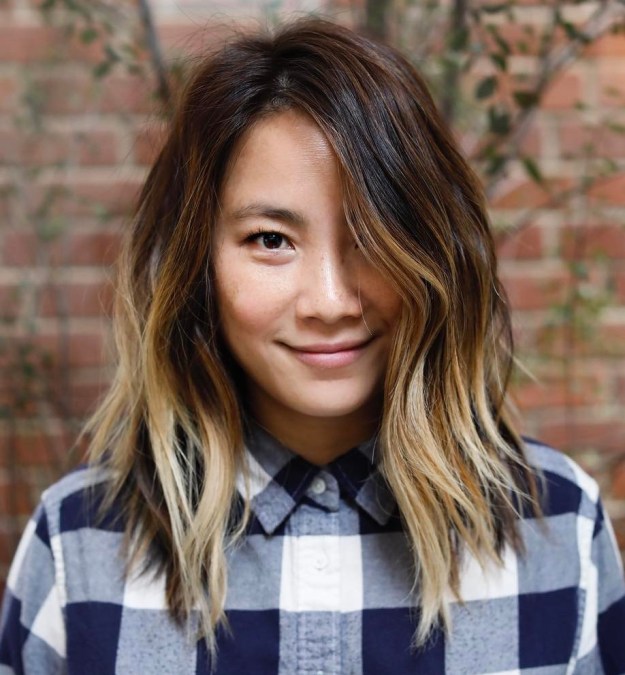 Instagram / @ANHCOTRAN