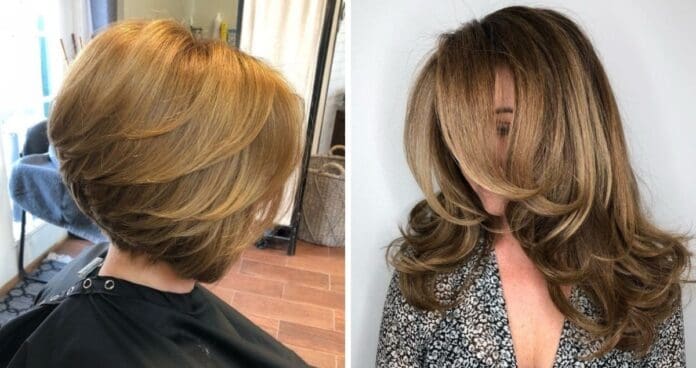 When we think of feathered hair, we often turn to the decades past. Images of television icon Farrah Fawcett with her classic '70s feathered hair spring to mind. But did you know the style is just as popular today as it was then? Though some may want to discredit the cut as dated, feathered hair is still stylish! Celebrities like Jennifer Lopez and Selena Gomez have been known to rock the cut in a modern way, while still taking cues from its rich history. Still unsure of this classic hairstyle? Read on to learn more about feathered hair and the many ways you can bring that '70s flair into the 21st century.
What Is a Feather Haircut?
Feathered hairstyles first gained traction during the 1970s and was popular with both women and men. Designed to look almost like a bird's feathers, giving the style its name, feathered hair is the result of layered hair and features either a side or center part. Actress Farrah Fawcett of Charlie's Angels fame popularized the look, inspiring women to go to their stylist and ask for the "Farrah-do." Feathered hair can work on any type of hair — from straight to curly, short to long. Generally, as long as the cut is a finely textured layered style, it can be considered feathered.
Step Cut vs Layer Cut vs Feather Cut
While there are some similarities between a step cut, layer cut, and feather cut, there are factors that distinguish the three from each other. As noted, layers are one of the features of a feather haircut. However, it is more than just layered hair. Feathering is a technique used to give texture to your hair, shaping the end of your locks. It focuses more on the technique hairstylists use, as they hold the scissors at a 90-degree angle against the hair and cut in a V-shape. This creates that feather effect. Meanwhile, a layer cut involves cutting different lengths throughout your hair. This style results in more volume, lighter tresses, and shorter dry time. On the other hand, a step cut differs from a layer cut in the way the hair blends. A step cut tends to be more choppy than a layer cut, allowing "steps" in the hair to be more visible. With a layer cut, the feathered ends blend, producing a more subtle style.
Inspiring Feathered Hairstyles to Choose From
Feathered hair has come a long way since the '70s, and we're loving the new takes on the style. Take a look at these perfectly feathered hairstyles – great for modernizing this classic 'do!
#1: Side-Swept Feathery Bangs
Don't want to look like Farrah Fawcett? No worries! This feathered cut is perfect if you're not sure if you want to go fully-feathered. The side bangs softly frame the face, while the highlights add some more dimension, emphasizing the layers.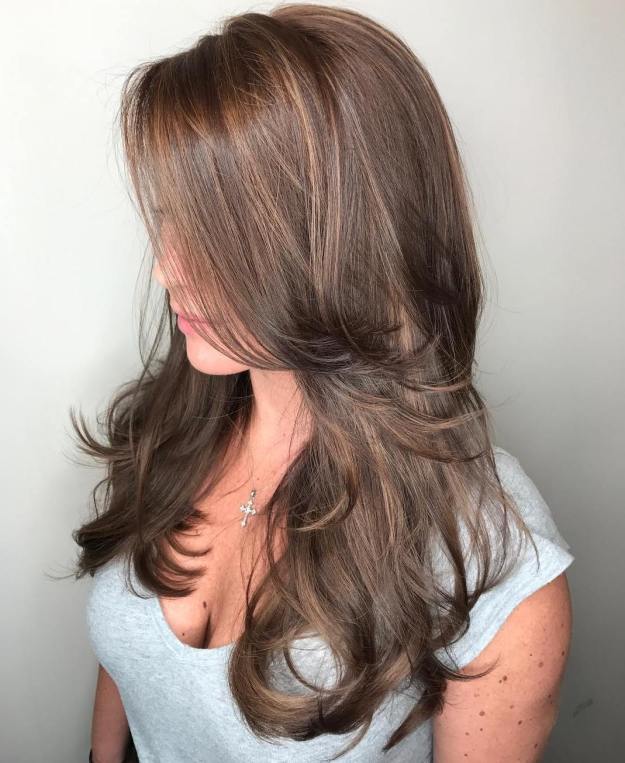 #2: Straight, Feathery Locks
If you're looking for something subtle, this straight yet feathery look is the one for you! A great option for those with heavier hair, the layers help take some of the weight off. The end result is a soft, breezy look, accentuated by the color.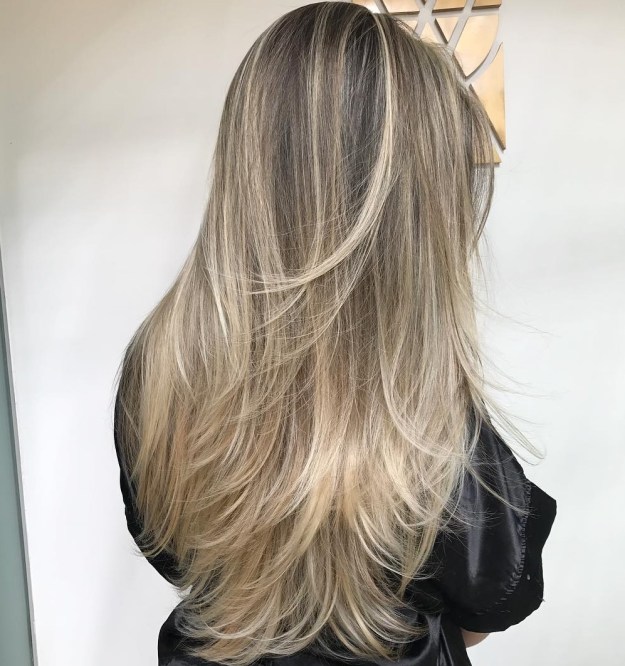 #3: '70s-Inspired Layers
Who says thick hair means no feathering? In fact, having thick hair can create a cute and authentic feathered look. This style looks like it came straight from the '70s or '80s with its thick, wavy hair. Glamorous yet bouncy, this feathered cut can be great for medium-length hair.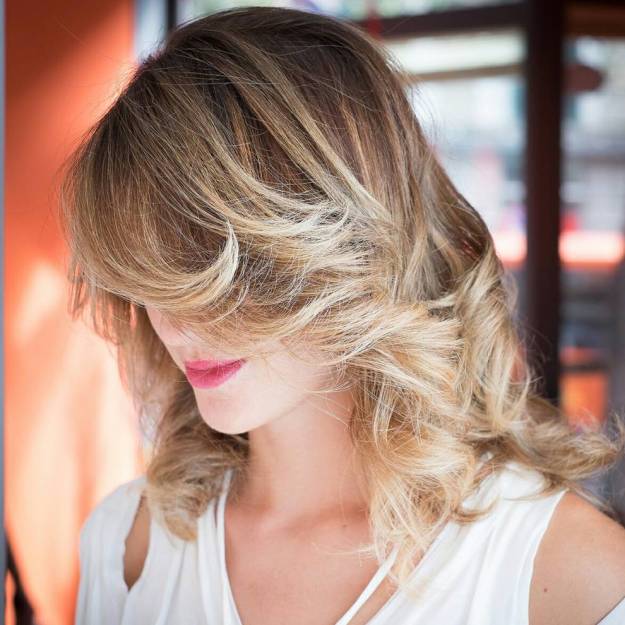 #4: Long, Textured Shag
This shaggy cut option is perfect to keep your hair manageable. A hairstyle with this texture looks best when a little messy, so you don't have to worry about having it perfectly styled all the time. The feathered layers add a certain edge to the style, while the color keeps it looking soft.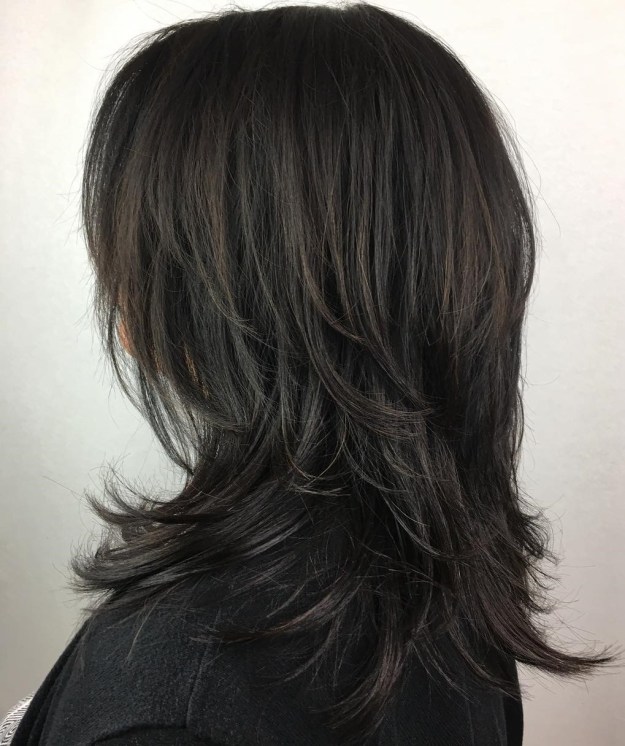 #5: Pixie Cut with Feathering
Feathered hair is not exclusive to long locks! It's also perfect for short hair, made evident by this pixie cut. This short style is layered, giving it the texture of a classic feathered 'do, all while still being fun and flirty.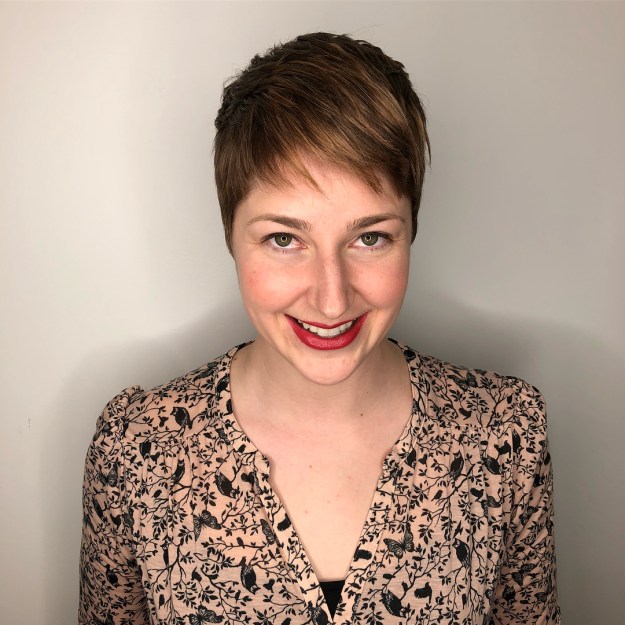 #6: Brunette Balayage
Balayage is one of the most popular hair trends right now, so why not combine it with a feathered look to create this fun style? This balayage combined with the layers makes for a perfectly blended look. The layers are bouncy, and the color is natural but vibrant.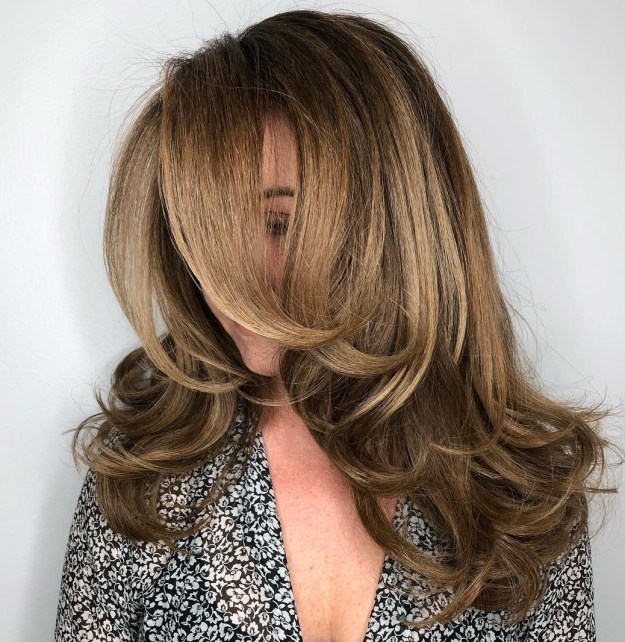 #7: Medium Cut with Light Layers
Want a hairstyle that manages to be soft with an edge? This step cut is a perfect way to achieve that. Great for shoulder-length hair, the layers provide the feather effect, curling out at the ends, while still looking sharp.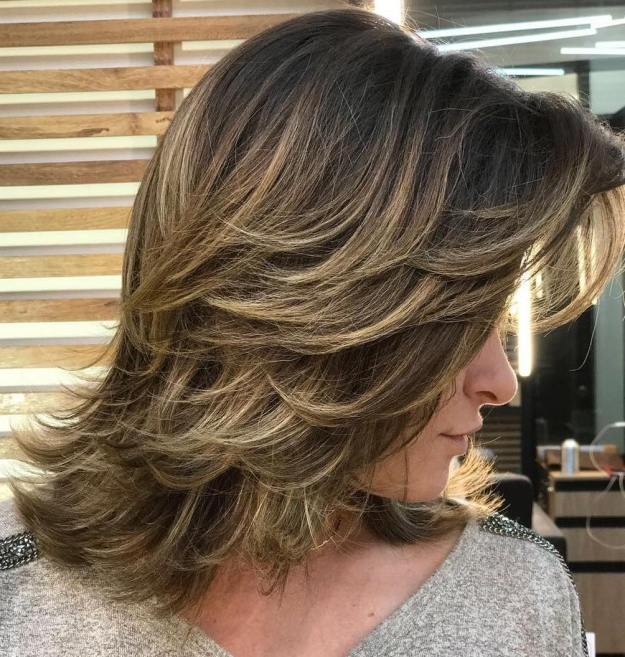 #8: Short, Blonde Balayage
While long hair might be considered the ideal for feathered hair, short hair cut into a bob style is a stylish alternative! Setting this bob apart is its layers, providing texture all around, including around the face with some additional flair with the back haircut. The feathered bangs help shape the face.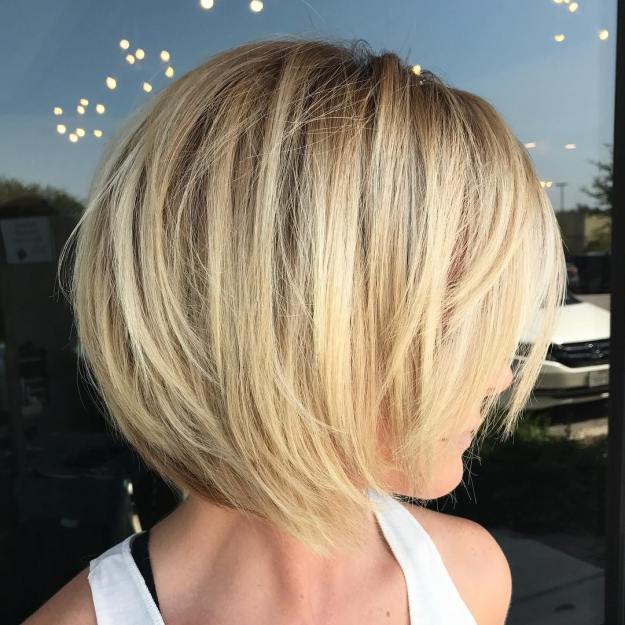 #9: The Sweep-Away Bang
This sweep-away bang is what really gives the cut a feathered flair. The long layers blend well so as not to take away from the prominent bang, which is obviously the centerpiece of this look. This style is great if you want a change but don't want to lose your long locks. The bang provides a, well, bang.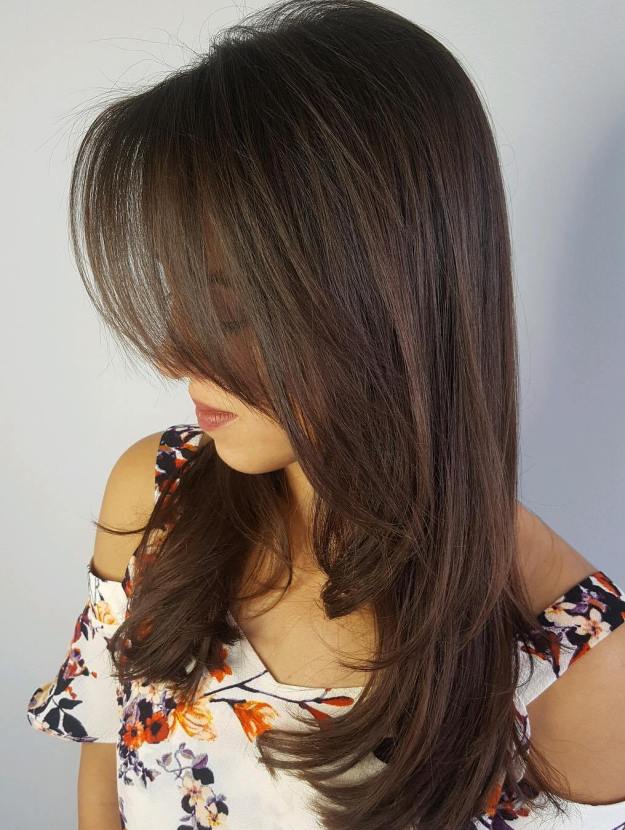 #10: Soft, Flip-Worthy Waves
Interested in a cut that provides texture and bounce? This soft flip does just that and would be perfect for someone with naturally curly hair. Whether it is straightened or curly, the soft but detailed look will remain.