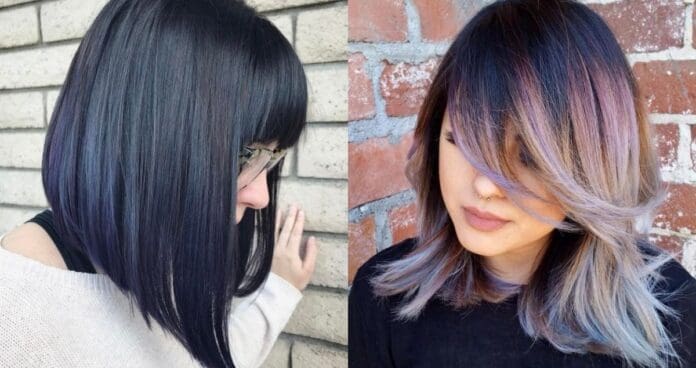 Thinking about giving your medium hair an update? Try a sassy and versatile long bob with bangs. The lob is a great choice for women of all ages because it's classy, timeless and suitable for different types of hair and face shapes.
Inspiration for Your New Lob with Bangs
You may be asking yourself what's so great about it, and if you should try it out? Well, we've found 20 of the hottest hairstyles on Instagram that highlight why the lob with various kinds of bangs is so popular. That, and the fact that it's typically flattering to most face shapes and hair textures. Get ready to be inspired!
#1: Tousled Lob with Messy Bangs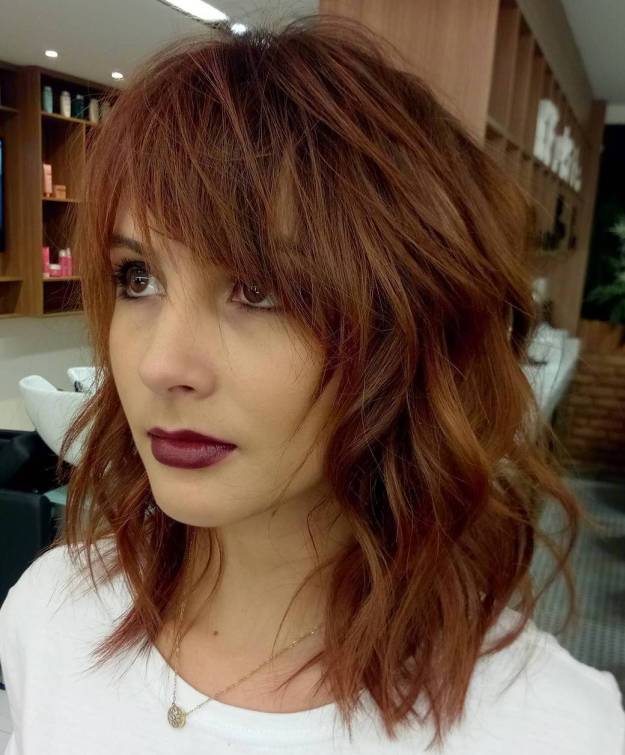 A bold color? Check! An edgy cut? Check! There's so much to love about sophisticated colors as they're eye-catching and modern. While the layered cut and the tousled styling enhance naturally wavy or curly textures.
#2: Bob with Flowy Side Bangs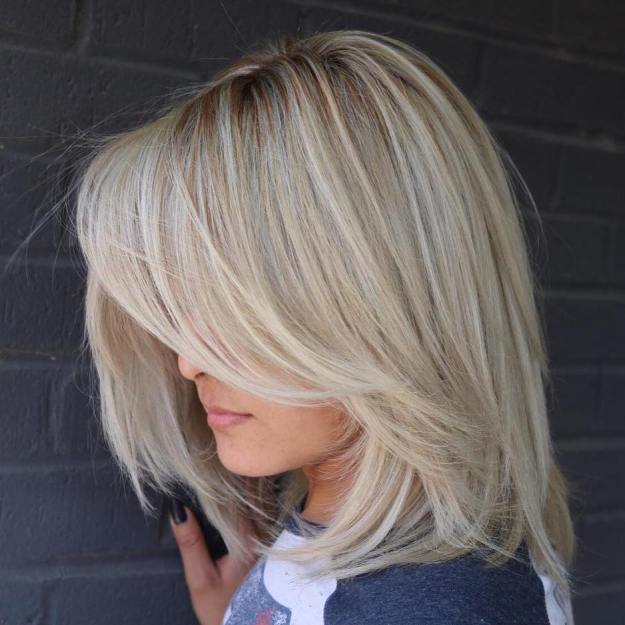 The thing that stands out about this light and airy look is the color: highlights rooted in your natural color (especially when they are blond and brown) are pretty and ultra-modern. Wearing a lob with bangs is almost definitely a way to get noticed. However, a lob with long side bangs is a guarantee.
#3: Voluminous Blonde Lob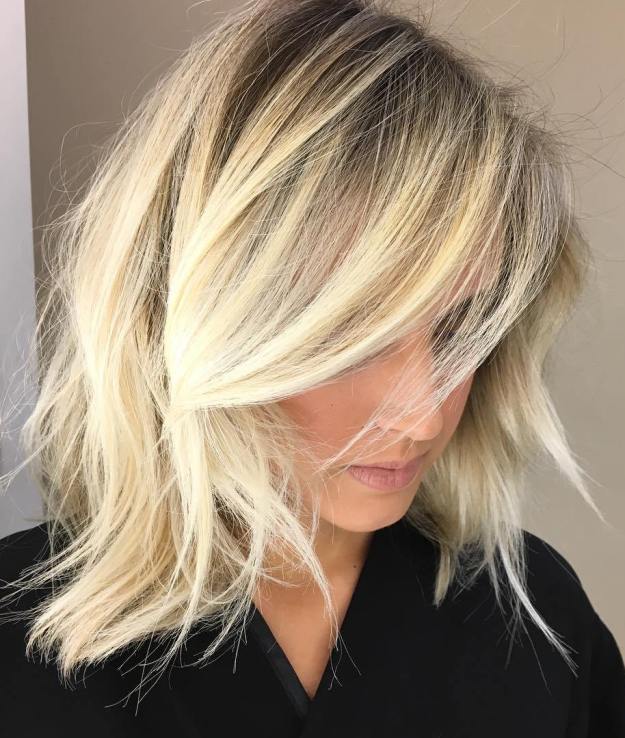 If your hair is not naturally voluminous, a guaranteed way to achieve volume is with a stacked bob, but that's not the only way. A long bob haircut with bangs and choppy layers can also create a more full-bodied appearance, especially if it's styled in sweeping layers and slightly tousled throughout.
#4: Soft Romantic Bangs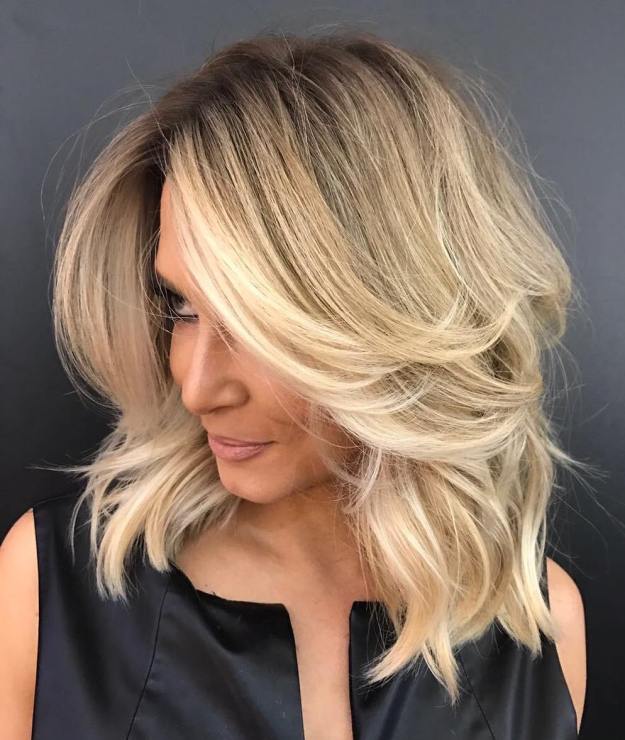 There's nothing better than beautiful, flowy locks, and a shoulder length bob with feminine bangs can be exactly what's needed. Plus, highlights perfectly frame your face – especially when they are focused towards the tips.
#5: Messy Long Hair Bob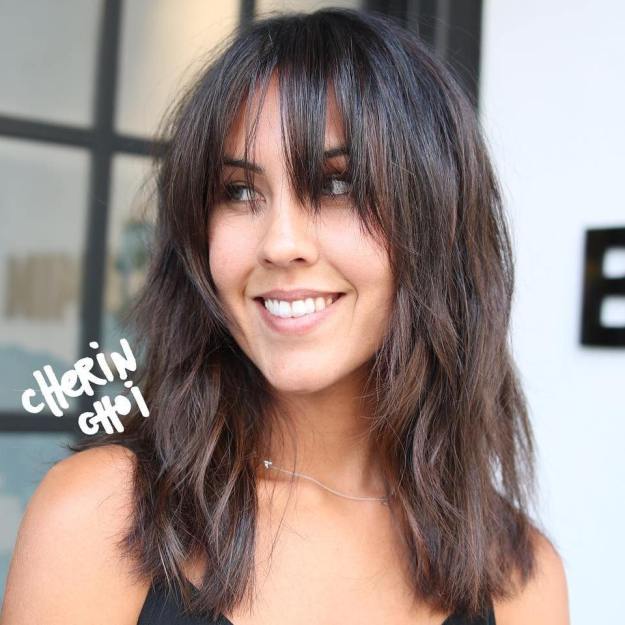 One of the greatest things about lobs is that they are so cute, even with minimal styling. Take the messy bob for example: You may think she's just stumbled out of bed, but the beauty of the cut and its strength is in its effortlessness.
#6: Angled Long Bob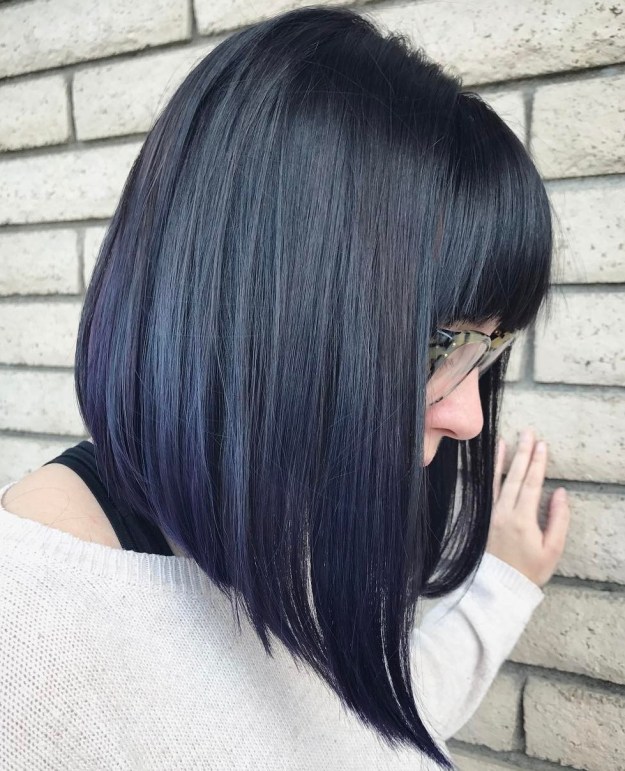 For a refined appearance, opt for a sleek angled bob. The best thing about it is that it's sharp and edgy without being too provocative – and it's worth it, even if you believe an angled bob is a little harder to maintain.
#7: Minimally Styled Lob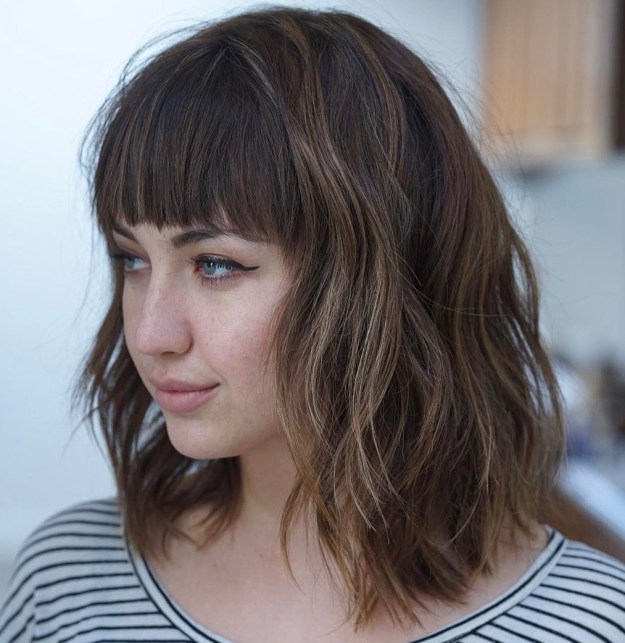 If you were searching for pictures to provide you with inspiration on what a long bob with bangs could look like, then this is a fine example. One of the pros of having longer hair is that you can afford a large number of different styles, with subtle beach waves being one of the most popular among them. When worn in a natural way, it's absolutely stunning.
#8: Gorgeous Lob for Thin Hair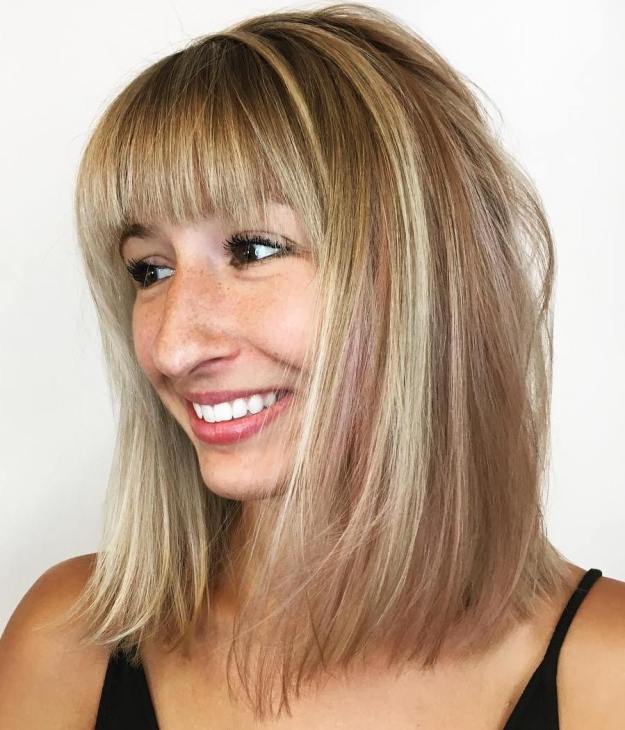 A lob haircut with bangs is a great choice for women with thin hair, because unlike many other styles it does not make your locks appear flat. To enhance the cut, create a blend of your natural color and nuance highlights – which will leave you looking super elegant.
#9: Lob Bangs for Fine Hair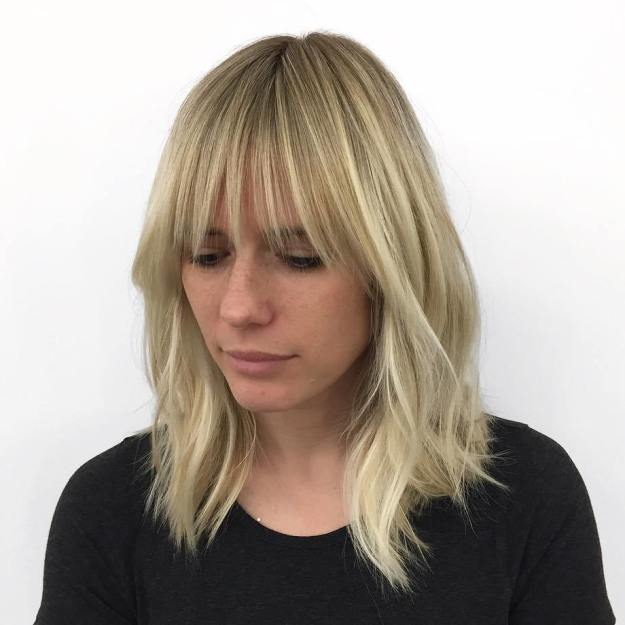 Want a no-fuss look that is chic and easy to style? A long bob is exactly that. For fine hair, create texture with layers, or simply use your curling iron to achieve a little volume at the ends.
#10: Extra-Long Straight Bangs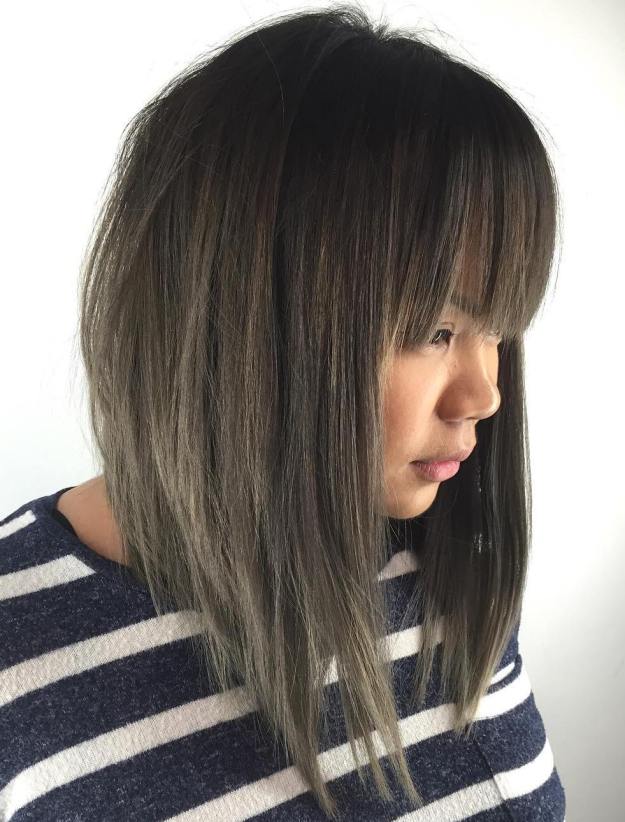 A longer A line bob tends to be much more versatile than its shorter counterparts, and is particularly flattering when worn with long bangs, as it creates interesting dimensions. Don't let the long bangs put you off, while they may seem tricky to wear for everyday (there's nothing more annoying than having your locks in your face) they are actually easier to style than you think.