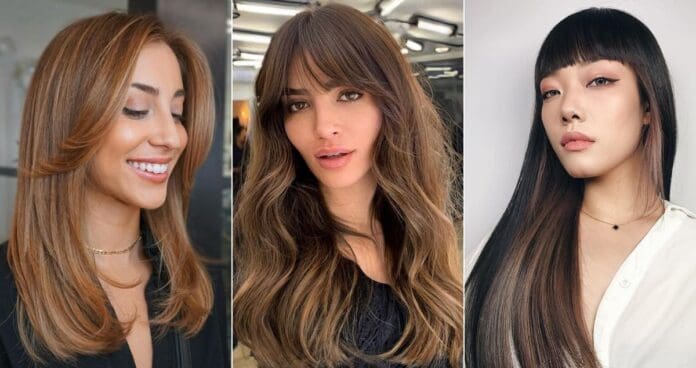 Ladies be ready to ride on the journey of trending long hair with bangs ideas to make your look ravishing. If you want to go for an over-the-top transformation without going short then adding bangs is a way to go. The edgy appearance of bangs will spice up the sophistication of longer-length hair. Look at some of the best ways where your luscious long tresses can be combined with bangs in an utterly stunning manner.
1. Try Long Straight Locks with Eyebrow-Skimming Bangs
Are you blessed with naturally straight locks? If yes, then this hairstyle is not something to be missed! The eyebrow-skimming bangs when gets along with sleek long hair forms a picture-perfect pair for collecting all the praises. It can be tailored either for an official lunch or a casual day-to-day style.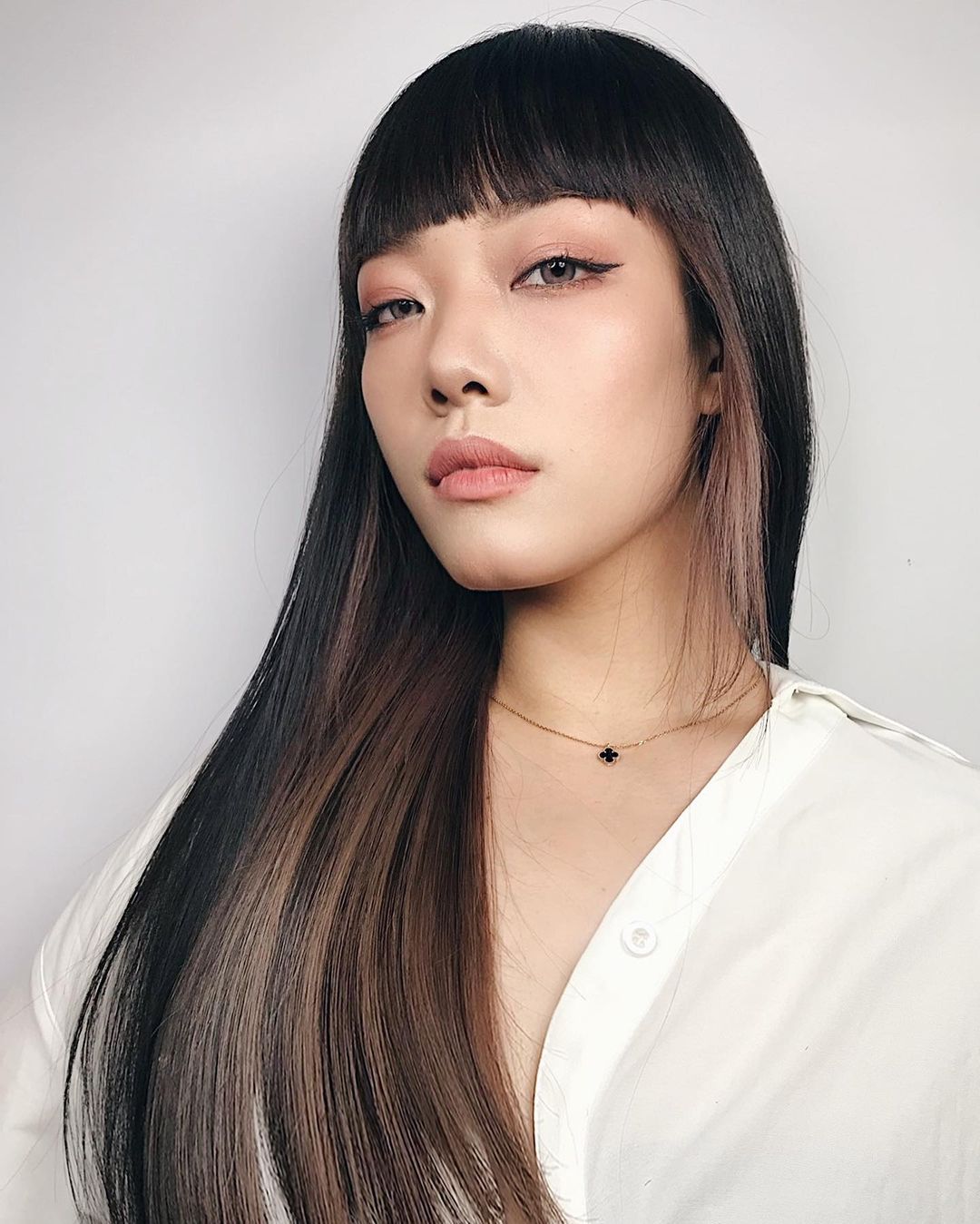 @tonytony1226
2. Curtain Bangs on Long-Blonde Hair
Long Hair with bangs is one of the easiest styles to draw attention towards your facial features. The bangs get combined with the long locks forming a beautiful frame for your face. In other words, girls wanting to add a face-framing effect to their round or heart-shaped faces will get the best out of this style.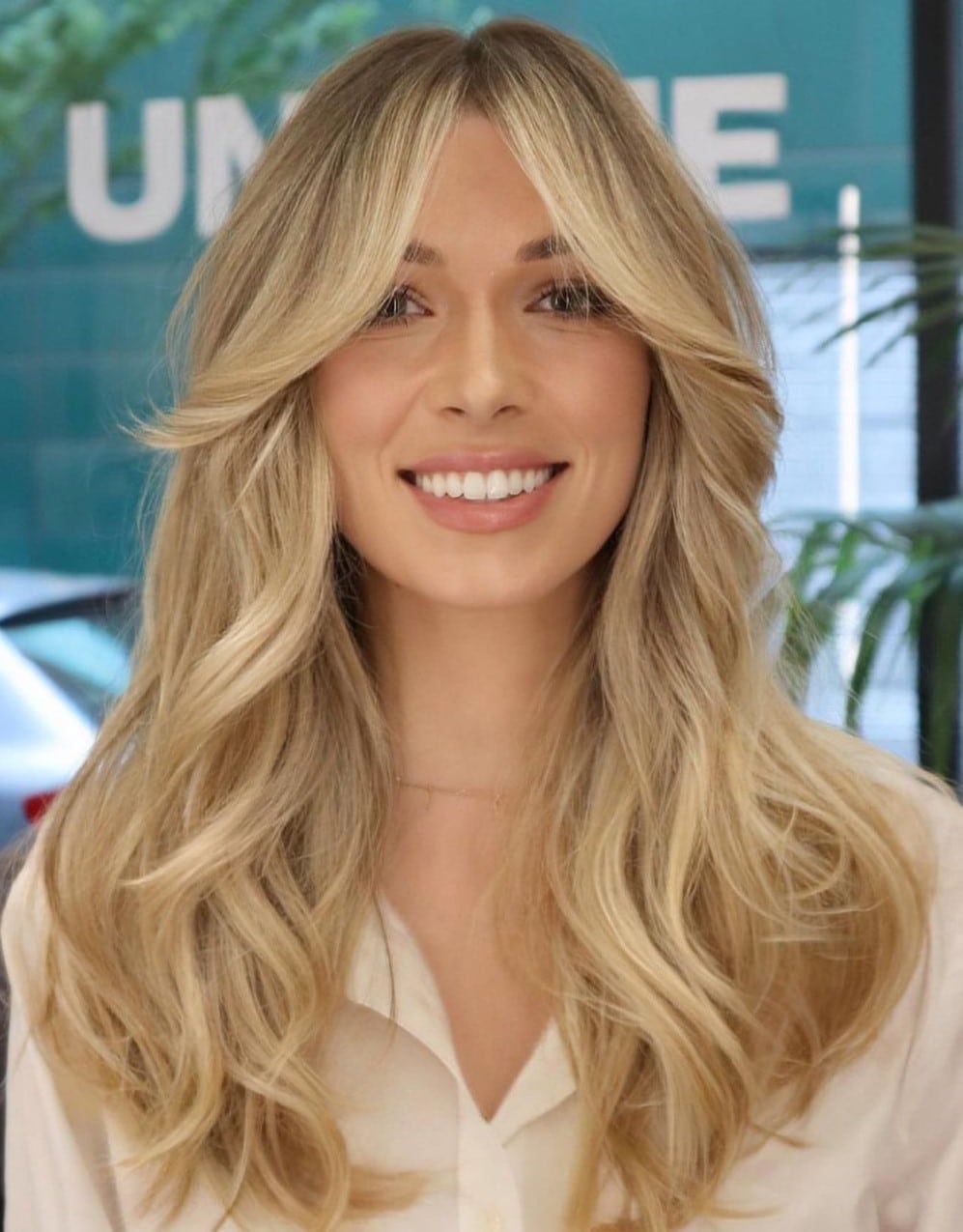 @londonhaircut
3. Get Long Hair with School Girl Fringe
This girly schoolgirl fringe looks adorable. For this super cool style just tell your stylist to cut your fringe in a way that it directs above your eyebrow area. Get frequent trims for your fringe to keep it stay in place as it is.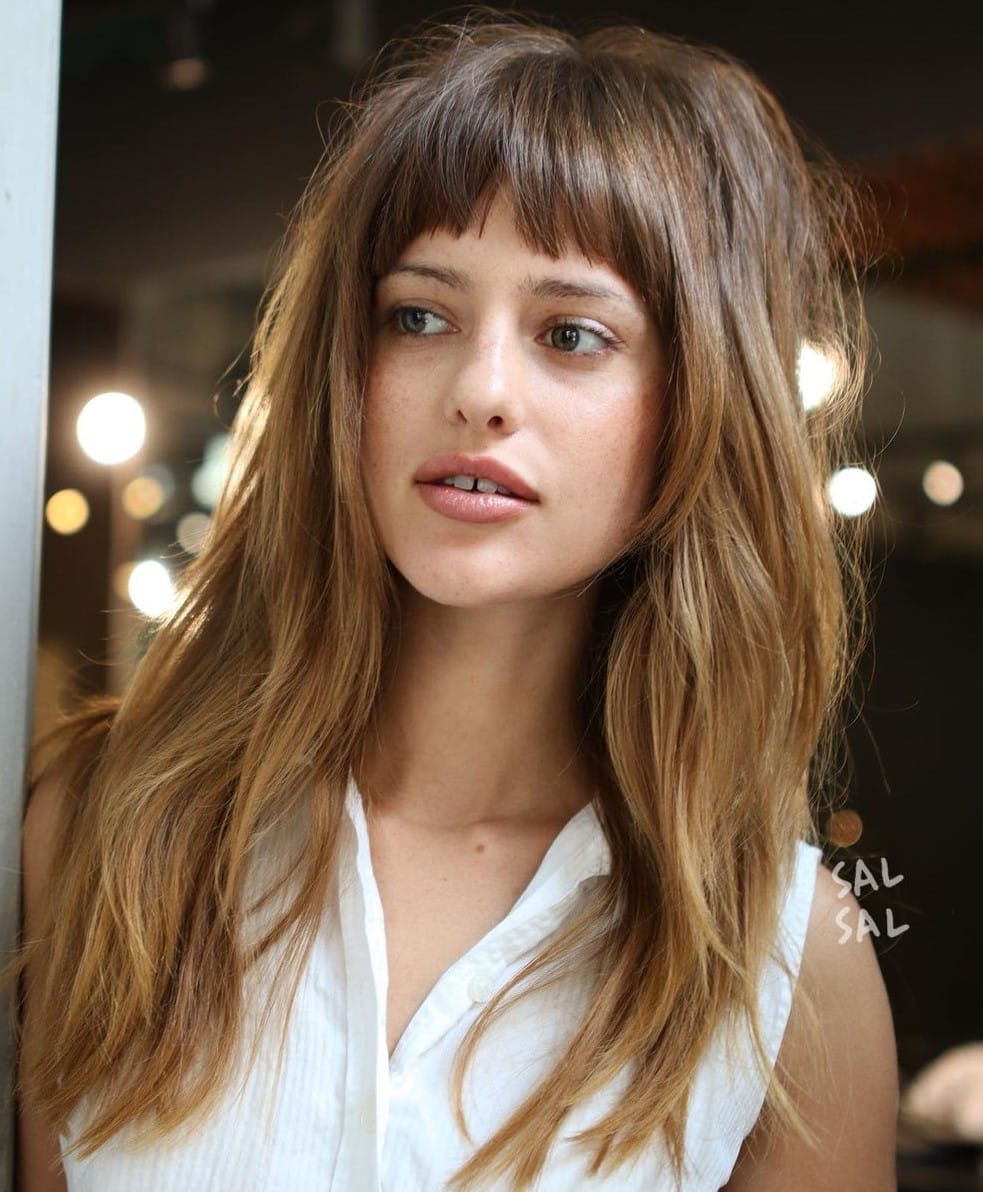 @salsalhair
4. Stunning Wavy Long Hair with Soft Bangs
The essence of delicacy can be brought to your chic style by incorporating see-through bangs. The wispy fringe will help you achieve a soft vibe for your haircut. These awesome bangs are done by Yukistylist, which apart from being physically attractive makes your face shape look balanced.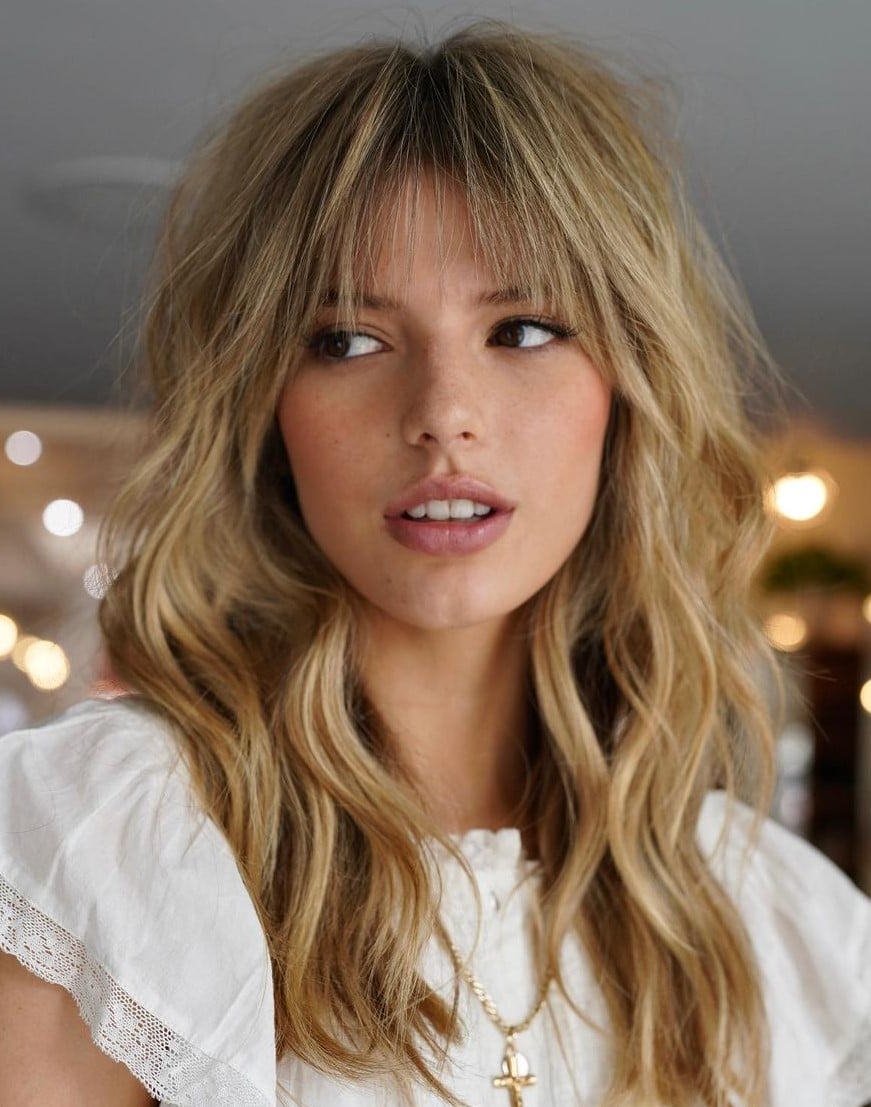 @yukistylist
5. Flowy Long Bangs to Try
A perfect warm tender dimensional cut features the bang game in an ultra-chic way. This haircut is created by a stylist Dusty Vickers at Ron King Austin Hair Salon and we are absolutely in awe of it. If you are a big fan of framing your face then long bangs offer a wide range of styling options.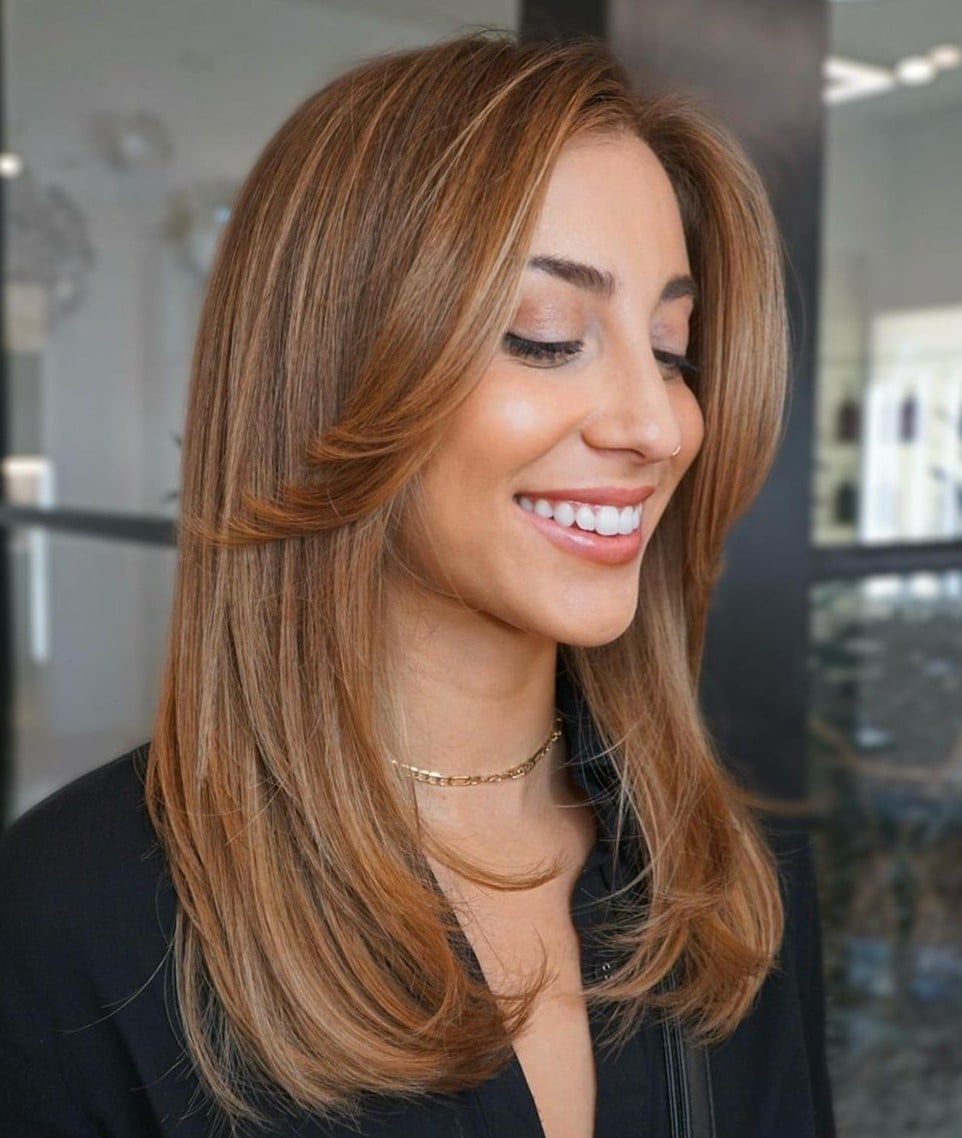 @doseofdust
6. Messy Hair with Feathered Bangs
Trying feathered bangs is just the extension of long hair with bangs, that can incredibly frame your oval-faced shape. The texture of these bangs is similar to wispy flyaways that go well on wavy hair with long layers cut into feathers.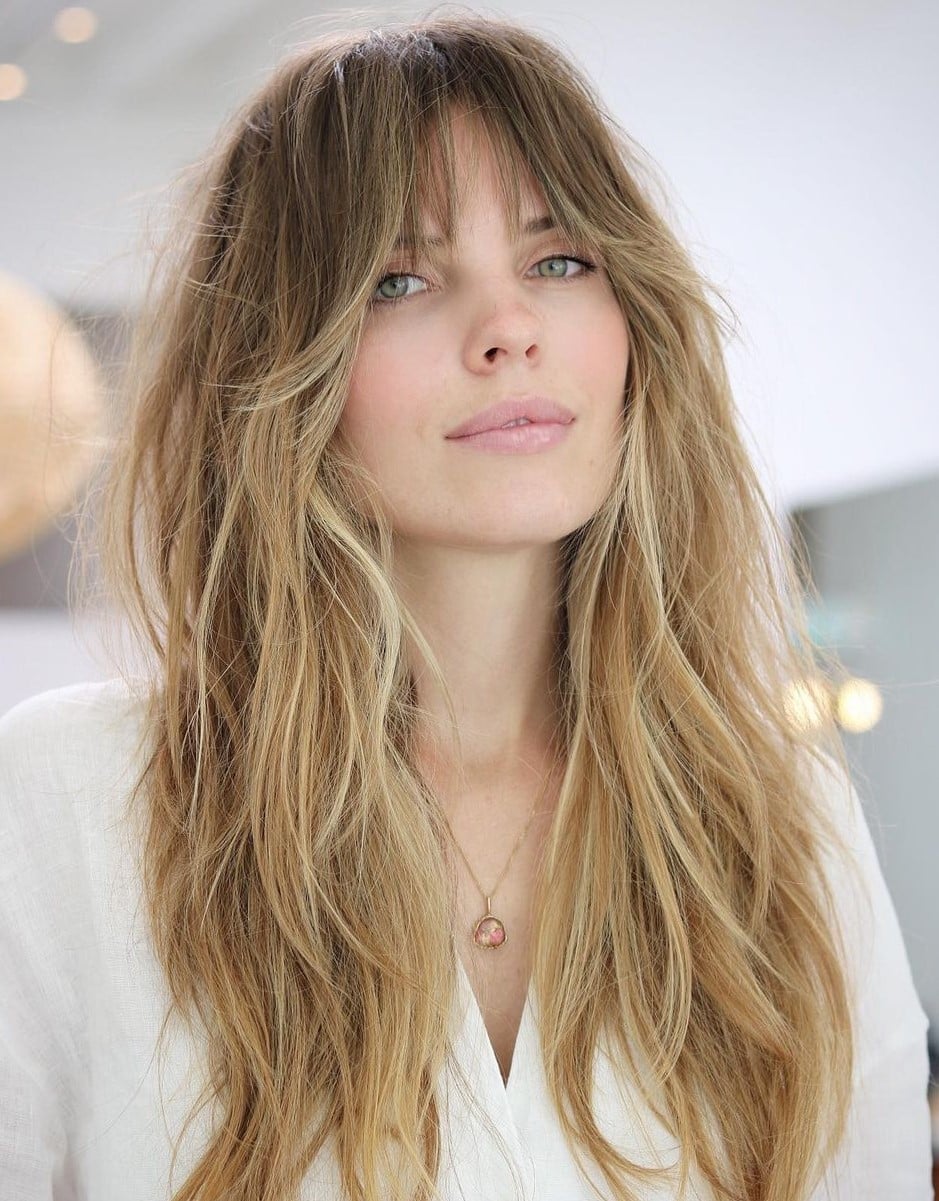 @hairbyelvisp
7. Elegant Silly Long Hair with Bangs
If you are planning to get bangs, your hair type is the major factor to take into account. For long straight hair with medium thickness, the best way is to opt for long bangs. This will add a sense of style to your longer-length locks.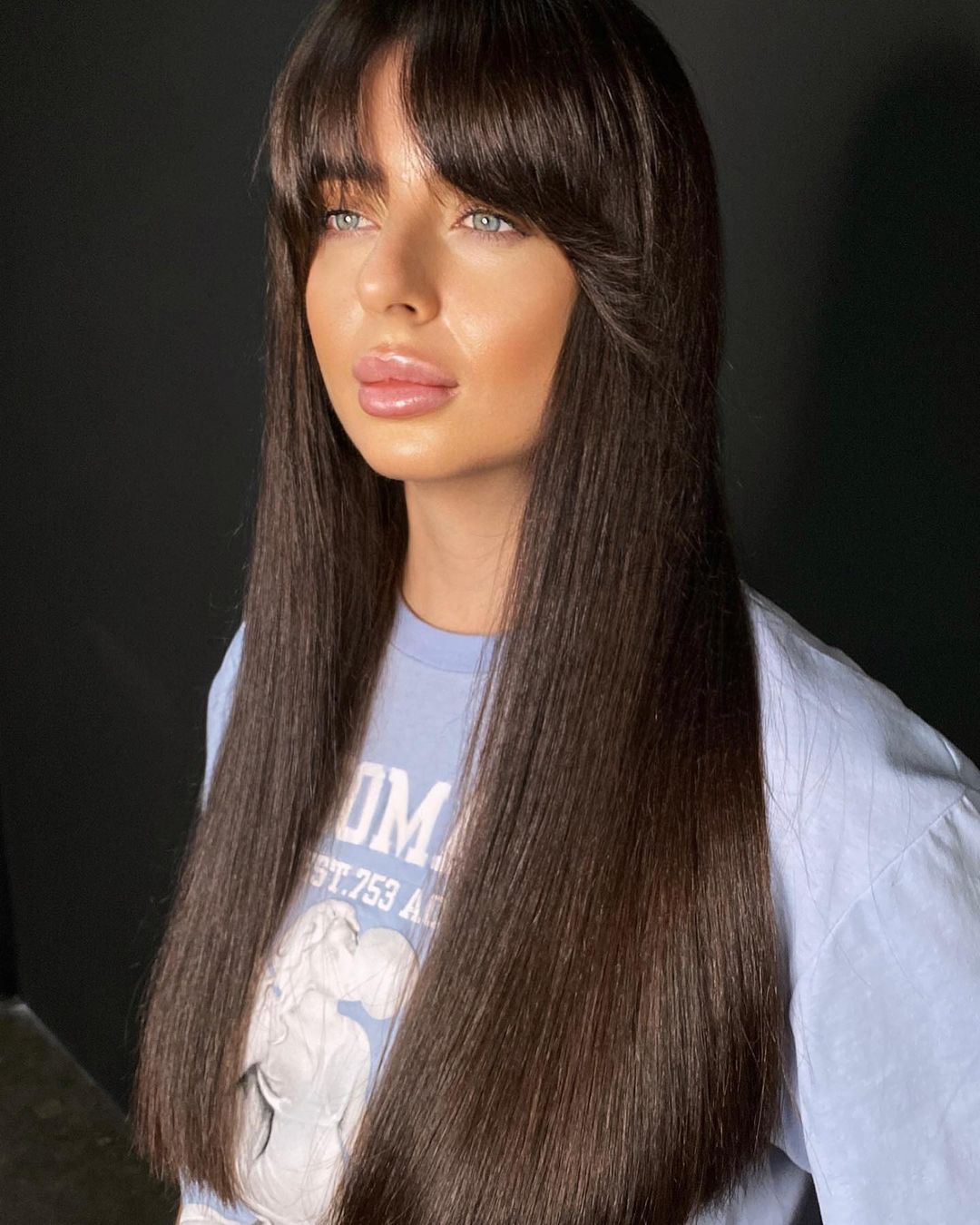 @anastasiiia_korzhova
8. Chic Wavy Hair with Bottleneck Bangs
Too confused to choose between classic curtain bangs and tender wispy bangs? To make a tradeoff between these two options, bottleneck bangs will help you out. These bangs provide your haircut with a wind-swept effect while flawlessly merging with the other lengths of the haircut.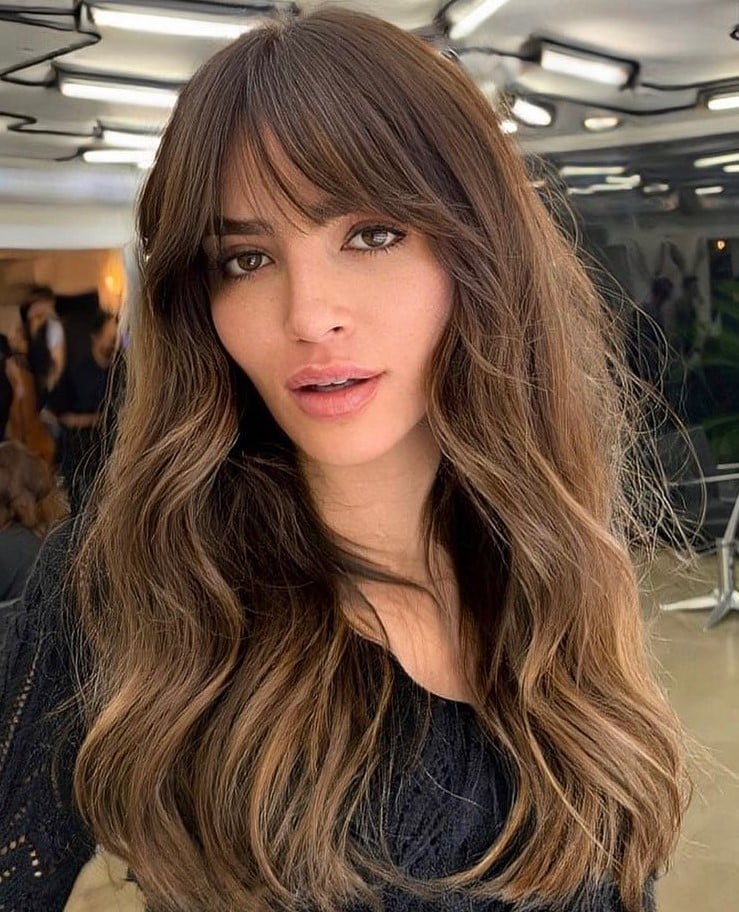 @onur_camur
9. Face Framing Layers
Want your jawline to appear sharper? This can be done through your long straight bangs effectively. The enhanced texture is added by the feathered edges and the space left towards achieving a high-end hairstyle is filled up by peek-a-boo highlights. The result shown here is something we all are drooling over for sure!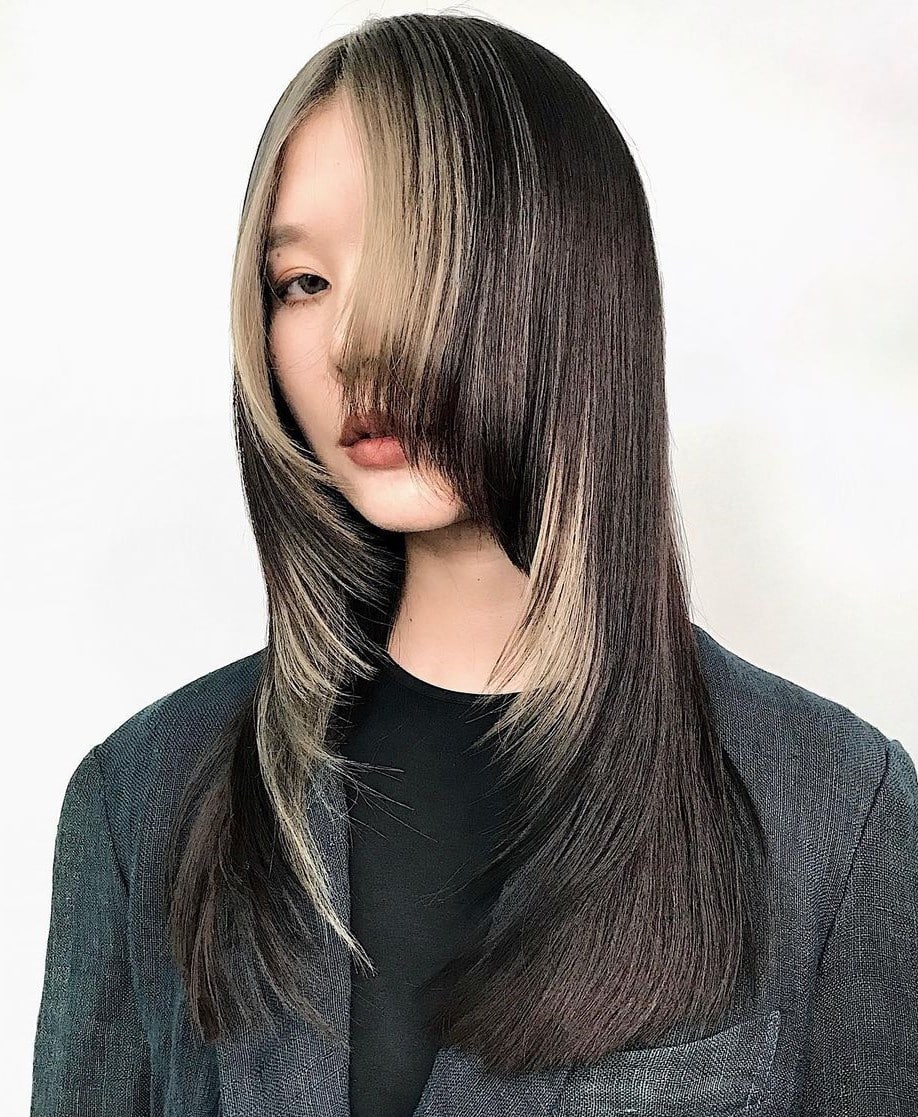 @tonytony1226
10. Sharp Blunt Bangs for Thick Hair
To make use of your long thick tresses, blunt bangs must be your pick. They will provide you with the fuller look you have been dreaming for so long. Pairing the blunt waves with messy waves is just an unblemished deal!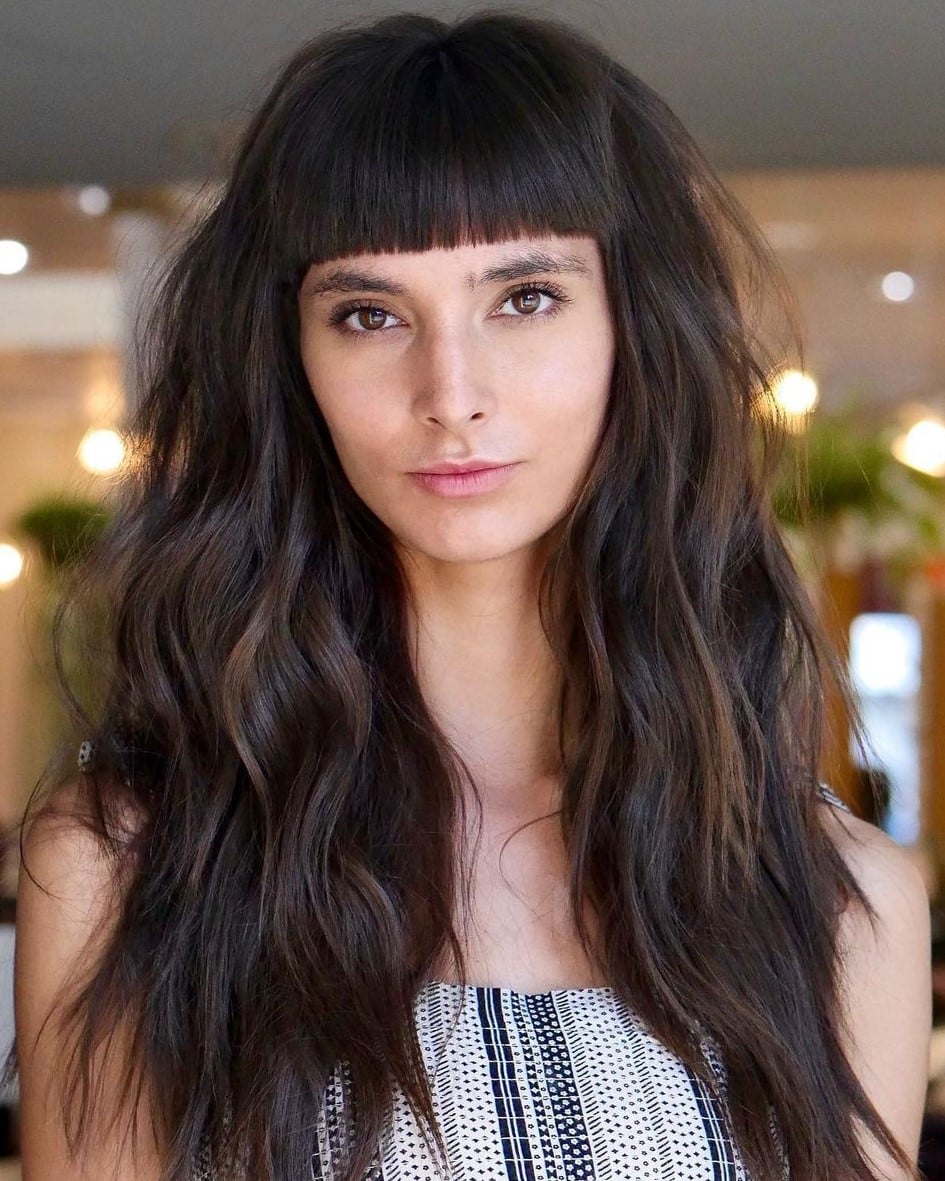 @yukistylist