Are you familiar with curtain bangs? To describe curtain bangs are fringes that look similar to curtains when tied with a rope. These bangs are cut in such a way that the inside front is short that gradually grows longer outside. The curtain bangs are mostly styled with a middle parting of the hair. Are you thinking to go with this style? To know the answer you will need to the face cut that you have. To take an example, a broad forehead can look narrower, but it can highlight your cheekbones as well as other features beautifully. Furthermore, these fringes go perfectly with a variety of shapes. However, you have to find a good hairstylist to give you an unblemished cut that suits you well. A celebrity stylist at Jenna Perry Hair Studio, Xavier Velasquez says: "Curtain bangs are best to opt especially if you want to create a style statement in summer". This hairstyle looks classy and is making a big way in 2023. It can be styled according to your face cut and the type of hair that you carry. Do you want to get some of the most top-notch fashion inspo on bangs cut-in curtains? Not to worry anymore! We have all sorted it out for you. Have a look at 20 different options to style your bangs adorably. Just take account of your face shape and tailor this haircut according to your desire giving your hair a texture.
Soft-Looking Cheekbone Bangs
If you want to go for a face-framing cut try these cheekbone bangs. These bangs are also named 70's bangs or Bardot bangs. My favorite thing about this style is the bits falling on the sides. To look more classy go for making a ponytail or tie it up these pieces will appear prettier. This haircut can be added to any style or for a quick touch-up!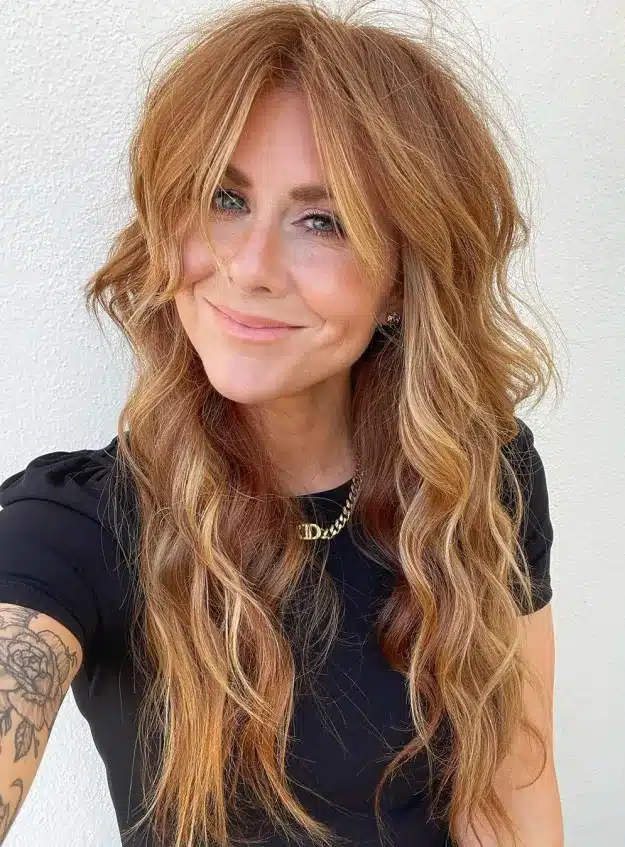 Chin-Length Curtain Bangs
The long curtain bangs beautifully fall at your chin area, adding layers to your long locks. It creates a soft feathered curtain style making you look adorable and requires fewer maintenance efforts. If you don't want to go with the usual bangs then this style is perfect for you.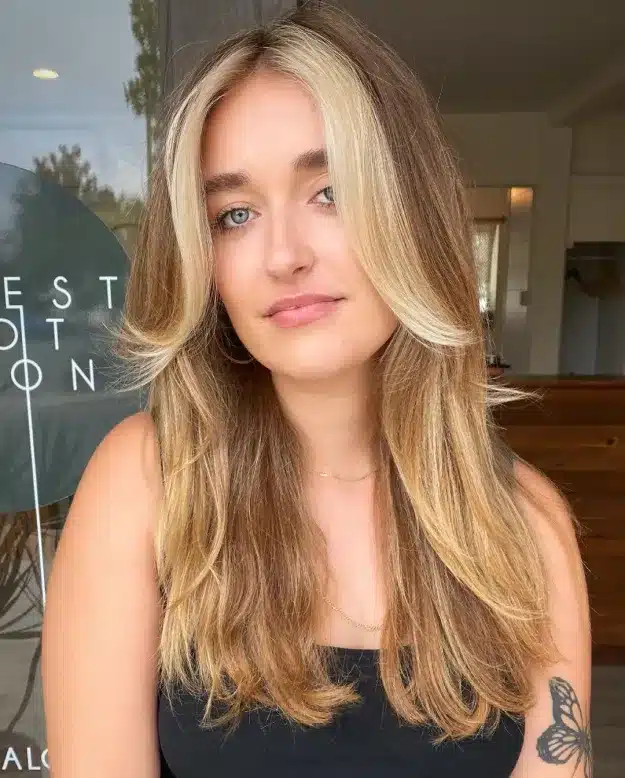 Try Subtle Curtain Bang Bobs
I am just addicted to the curtain bangs on a French bob! It is amazing how this style transforms your face for a good. It directs to your brows and appears trendy.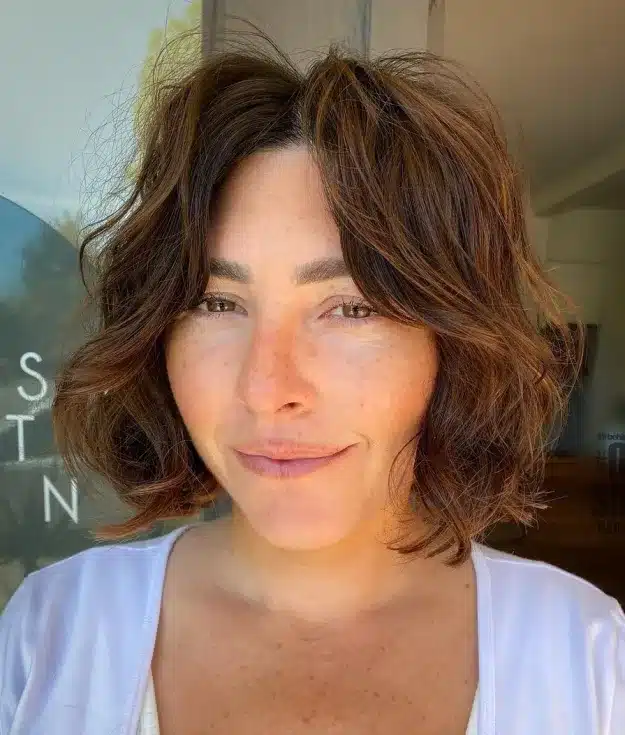 Adorable Classic Curtain Bangs
For a look that is classic yet modern, these bangs are a must! The fringes on your forehead can either be pushed down or can be pulled away. Both styles are a win-win situation. These curtain-shaped bangs can go with almost every face shape, effortlessly.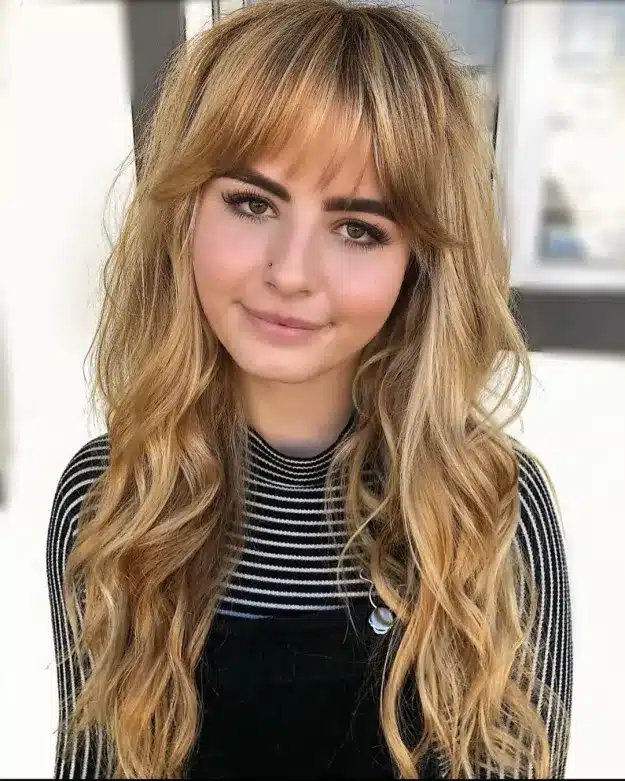 Modern-Classic Curtain Bangs
These chic-looking curtain bangs curtains can be cut either to the eyelids or brow area. The shape grows in a feathered pattern giving you face-framing for your appearance. For a long face, these bangs are perfect as they will add a dramatic vibe to the cut. Besides, this haircut looks astonishingly seen from any angle and elevates your look significantly.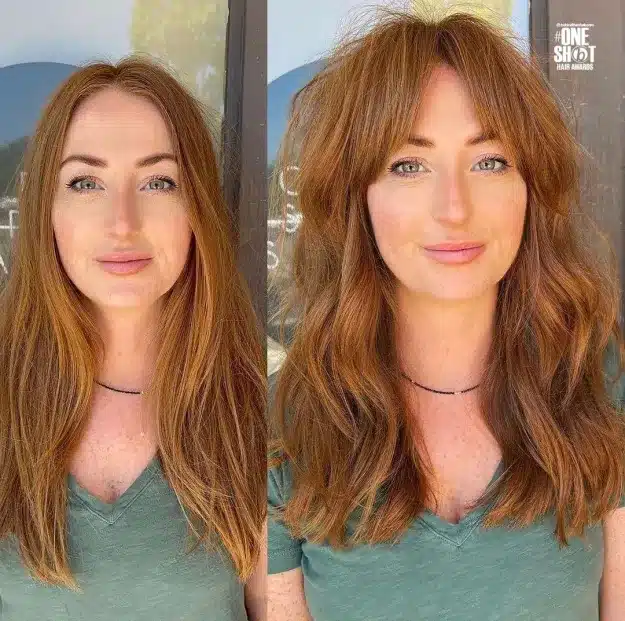 Bangs with High Maintenance
These high-maintenance bangs give off an unrealistic feel. It comes down right to your eyes making your look more trendy. However, it requires constant trimming at different intervals of salon visits. For a natural look push your bangs away creating a curtain-shaped haircut.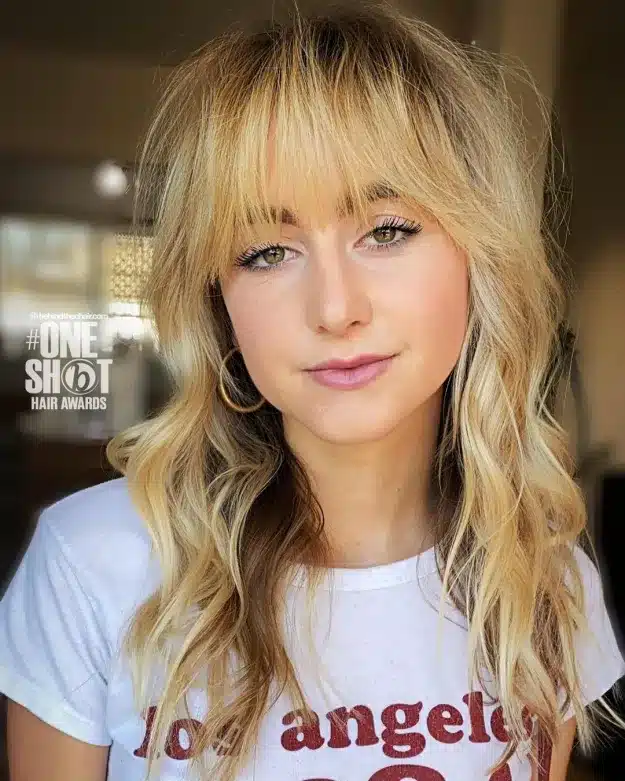 Curl Your Bangs
Are you the one who wants curly bangs? Yes! These bangs can be worn out in style just by washing your hair or diffusing them to add fluff. This cut must be selected carefully according to your face cut that is why before choosing the final look discuss it with your stylist.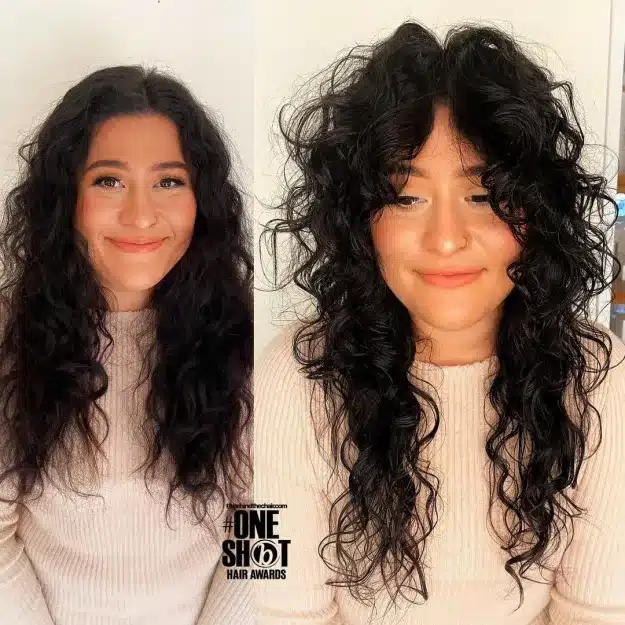 Curtain-Shaped Wispier Bangs
Make your bangs wispier! This haircut is soft and settled and can go on any shape and surprisingly needs little maintenance. Tackle your curtain-shaped wispier bangs and rock the party.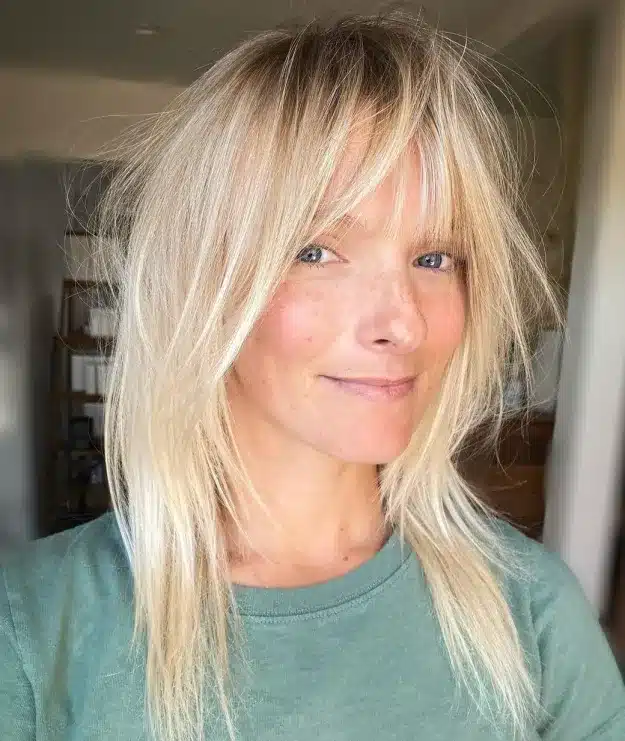 Get Micro Shaggy Bangs
The micro-shaggy bangs are perfect for creating a statement. I have fun experience cutting these bangs for several clients. If you are ready for a big transformation just go for it. These bangs are nothing but a classy style to wear seamlessly!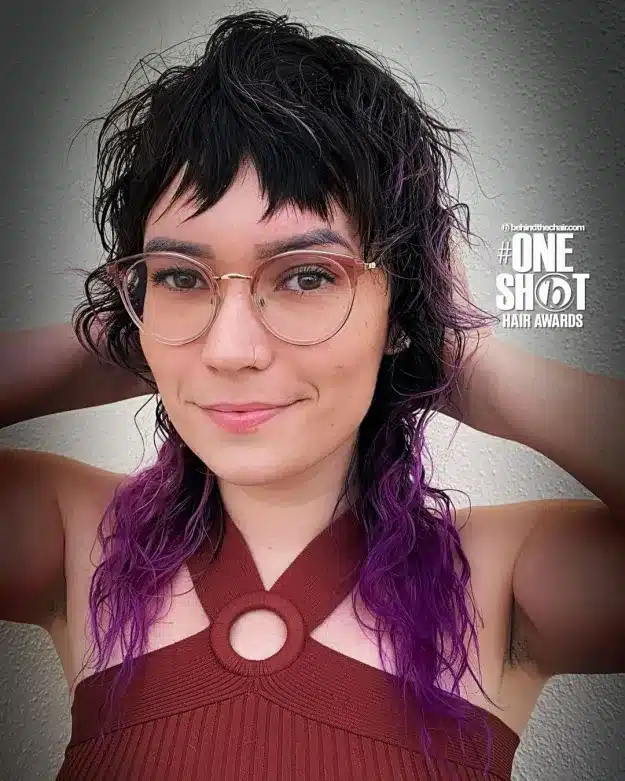 Textured Curtains on Long Locks
Looking for curtain bangs? Try these textured curtains on your long locks that are low-maintenance. This haircut is a perfect pick if you want to chop your hair without changing your appearance.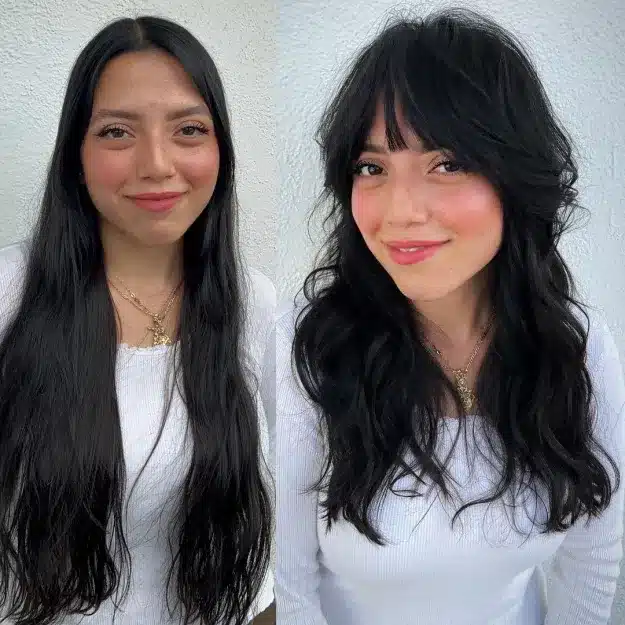 Textured Curtain Bangs on A Lob
The lobs are still considered one of the most trendy styles to wear. These curtains are classy along with giving you a youthful look. Also, adding bangs to your lob makes it look edgy.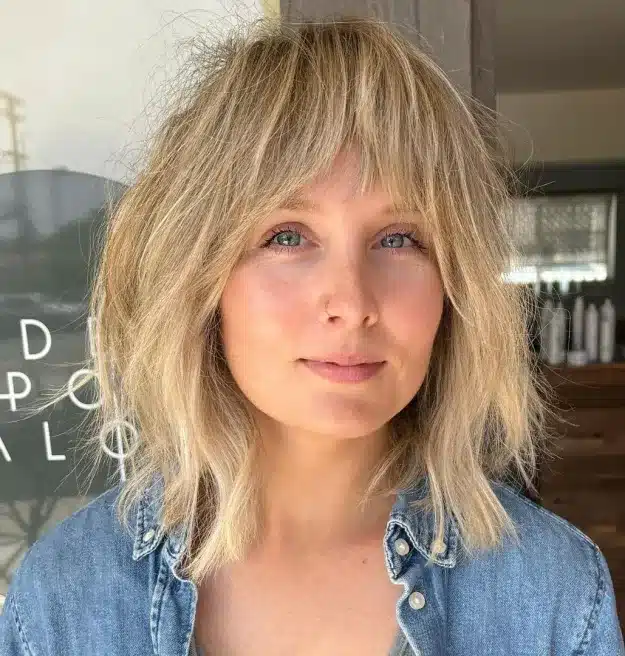 Voluminous Curtain Fringes
For styling heavy curtain bangs add a contrast of a butterfly haircut. Together these bangs along with a butterfly cut reflect a great combination.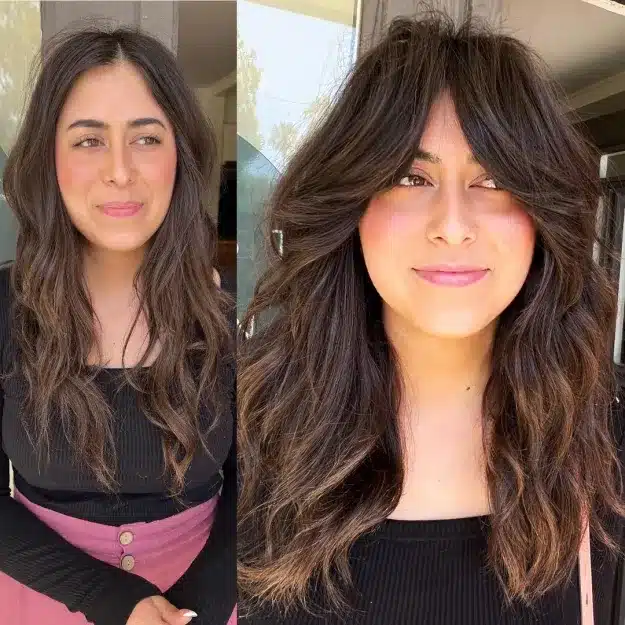 Shaggy Curtains To Try
Shaggy curtains are a form of wispy bangs that can be managed easily. This hairstyle adds grace to your personality. For styling use your favorite product and let it dry to a polished look.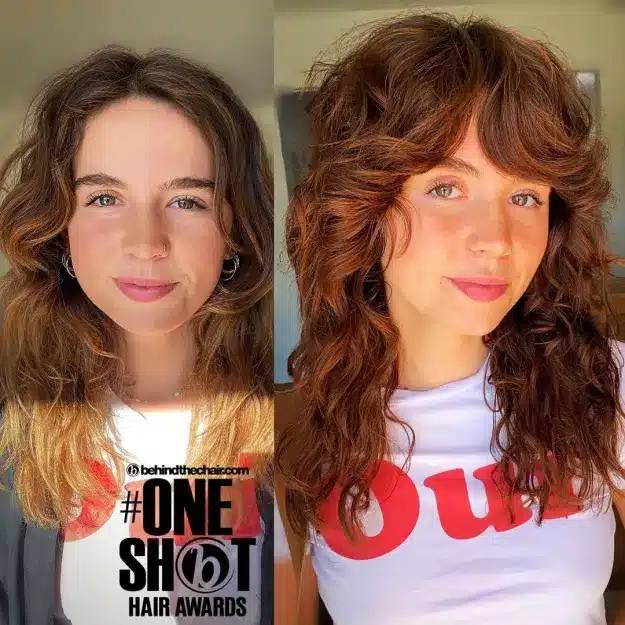 Try Curtain Bangs on Thick Hair
Thick Hair can be fixed by cutting them into bangs as they are lighter and make you look flawlessly beautiful. To complement your thick textured hair go for cutting your curtain bangs longer.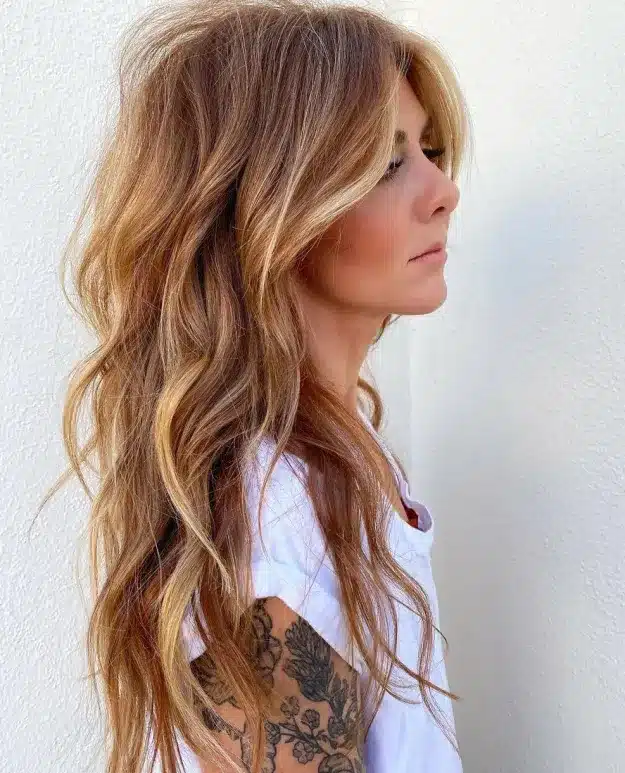 Get Curtains on Fine Hair
For fine hair, curtain fringes are the best way to make your hair voluminous. It leaves your hair more fluffy adding a raise to your overall face shape. This look will be great for girls who want to keep their long locks along with a lively change.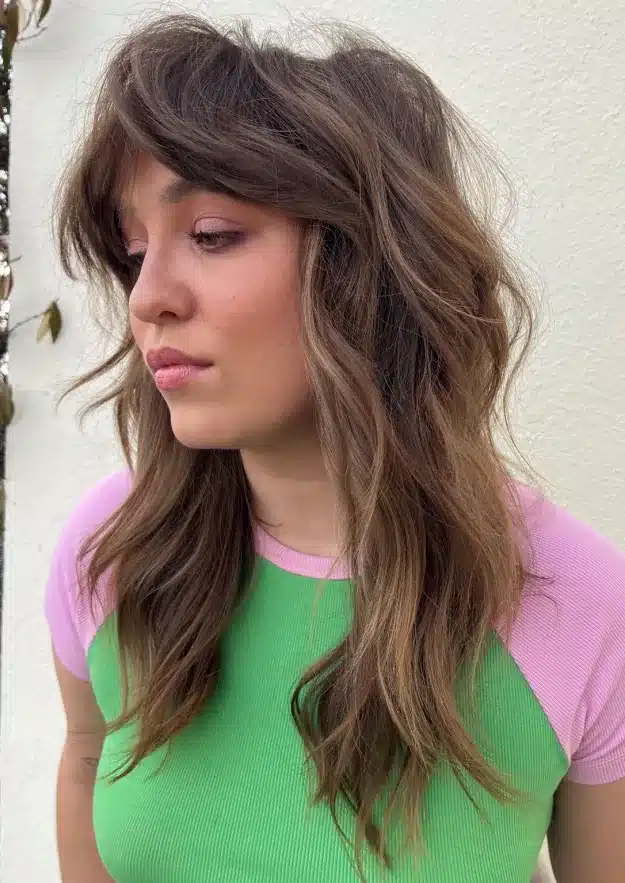 Choose Soft Curtain Bangs on Straight Hair
For a versatile haircut, curtains can make you go over the top. To shed more light, these bangs are low-maintenance and the best option to get a texture in your straight hair. Select a perfect length and volume for your hair type and discuss it with your hairstylist to cut these curtain-shaped bangs.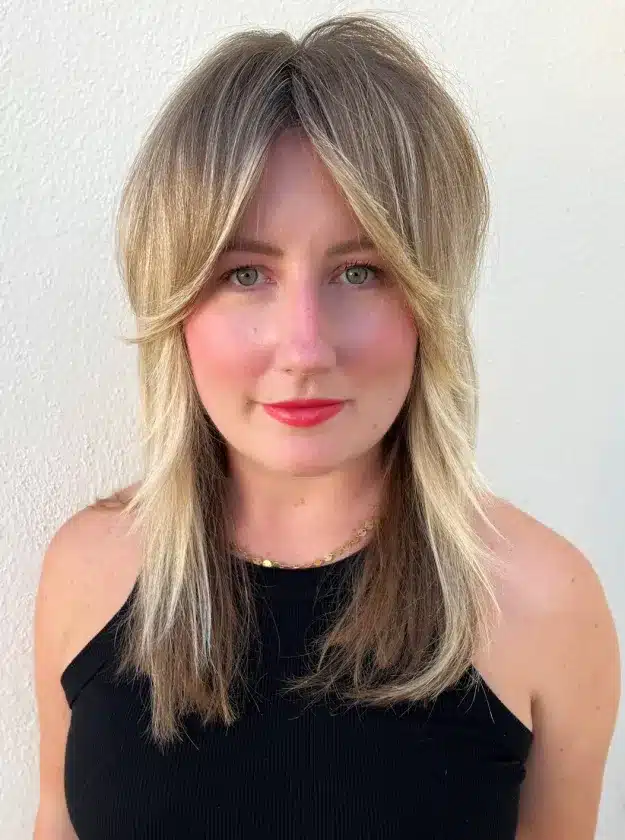 Wear Soft Curtain Bangs in an Undone Style
Soft bangs can be worn in a variety of styles each unique. Either push it down to the middle, flaunt it on any side, or keep it straight every look will be a perfect one. These bangs are big changes. If done right then you can transfigure your face appearance significantly.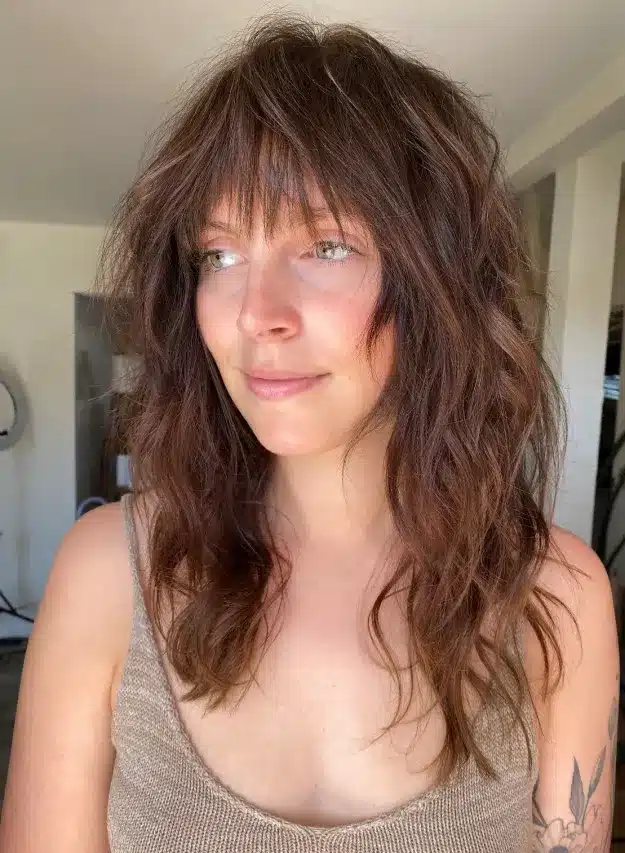 Curtain Bangs with Spectacles
Are you a glasses girl? Bangs are the most suitable cut to come into the spotlight. The capability of curtain bangs to settle more easily than the other bang types makes it a more best option to get with glasses. At the same time, it will add to your face in a cute-looking manner. So accessorize your bangs with spectacles and have a good hair time.
Style Half Up Hair with Curtain Fringes
The word amazing goes well with this picture with half-up hair. The fashion icon Dakota Johnson has been seen wearing these bangs with a chick style. Her bangs give a major style inspiration, and we all want to go for it!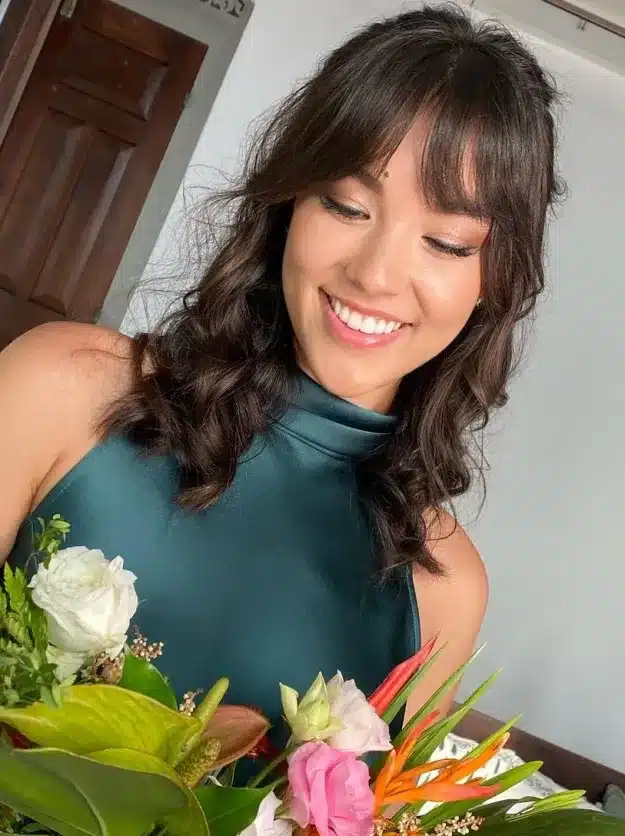 Style an Updo with Curtains
Curtains that are also named Bridgette Bardot bangs can turn heads. Pairing with an updo makes you exhibit a fuller look. The image below shows how classy yet unique this looks. It is beautifully acting as a face-framing that gives your face a dimension.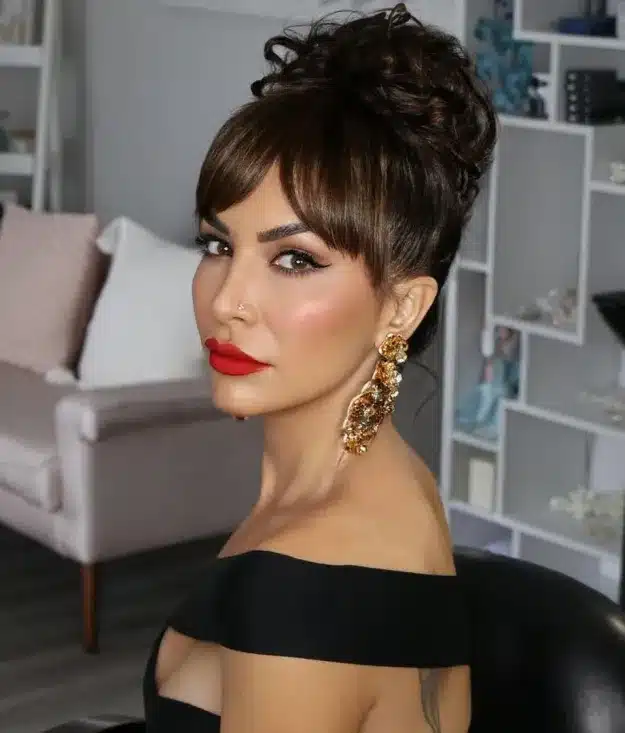 Thank you for reading this article.