An asymmetrical bob is shorter in length and cut into a bob that's uneven, where one side is longer than the other. Having a big comeback this year, this all-time fashionable hairstyle caters to all types of faces and hair texture without needing too much maintenance! It's wonderful for women looking to add some flavor to a classic bob. It goes above the standard look and is more fun, as it takes the bore away from a simple haircut!
Styling Asymmetrical Bob Hairstyles
You can go blunt for more accent or curly and wavy for added flare and customize it with color and a fringe. The best thing is that you can have the length and angle adjusted to suit your face shape or depending on the facial feature you want to highlight. Here are the top inspiring asymmetrical bobs I've spotted on Instagram for you to choose from if you decide to embrace this adorable trend!
Edgy Neck-Length Asymmetrical Bob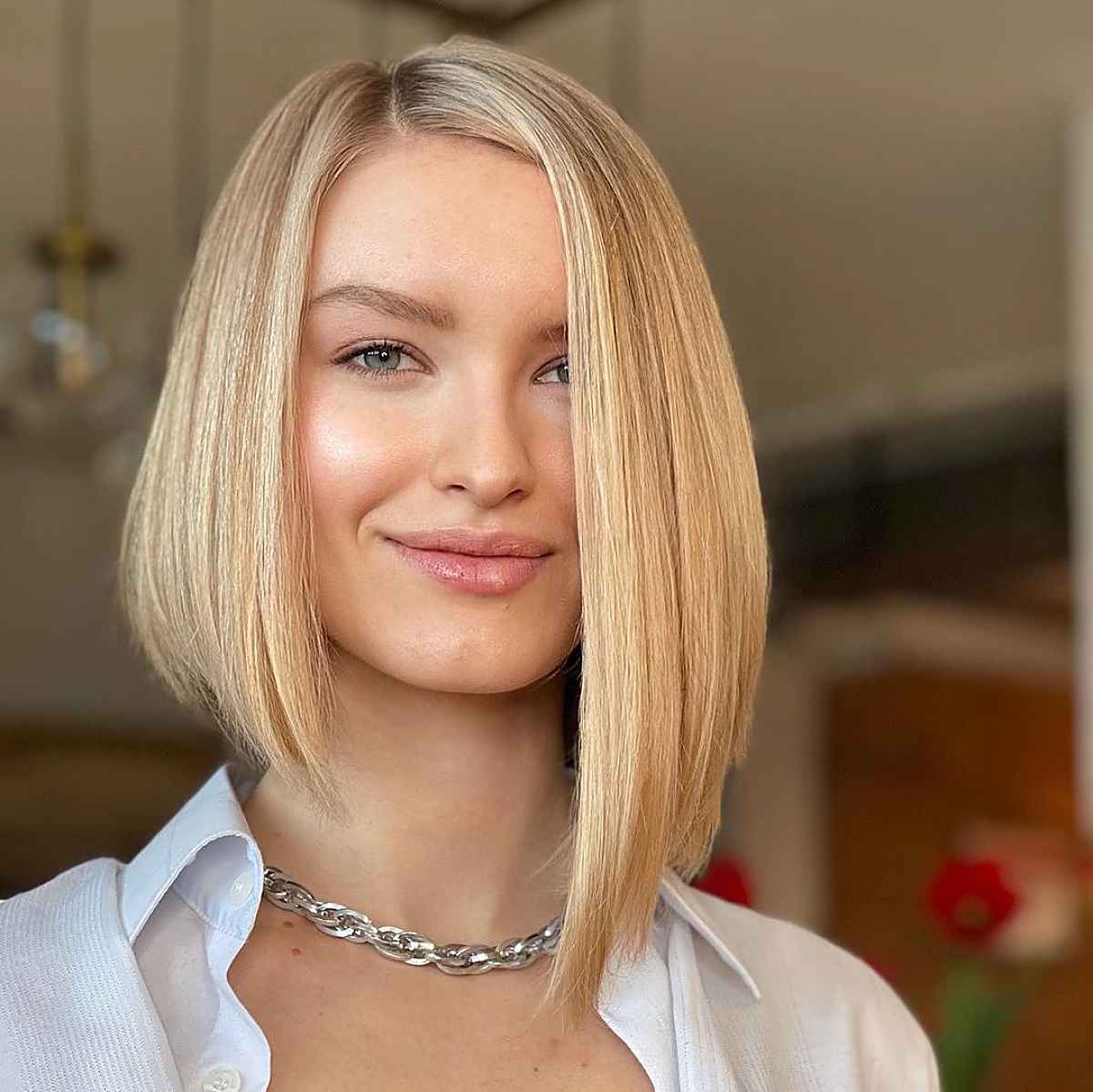 Instagram @stilistkana
Sport an asymmetrical bob for an all-out high fashion outcome! A subtle shadow root also adds interest and contrast against a light blonde hue like this.
Long Bob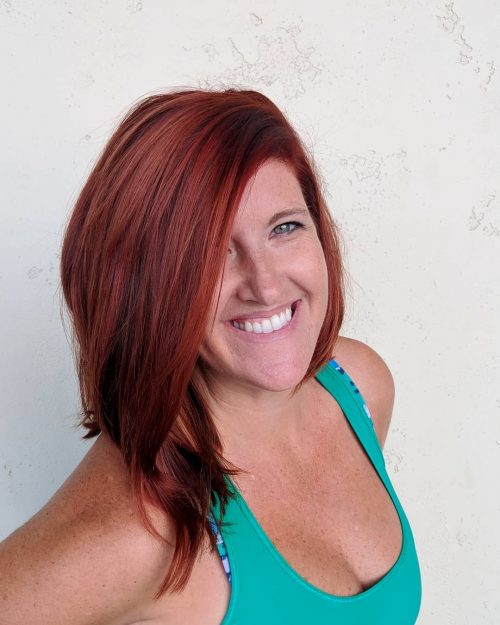 Instagram @camicamster
Show off your new vibrant red hair with a choppy deep side-parted lob! Lobs like this are a fresh summer look that goes beautifully on any skin complexion. Asymmetrical bobs and long bobs can be combined because one side needs to be longer and this allows for more length.
Uneven Bob with a Deep Side Part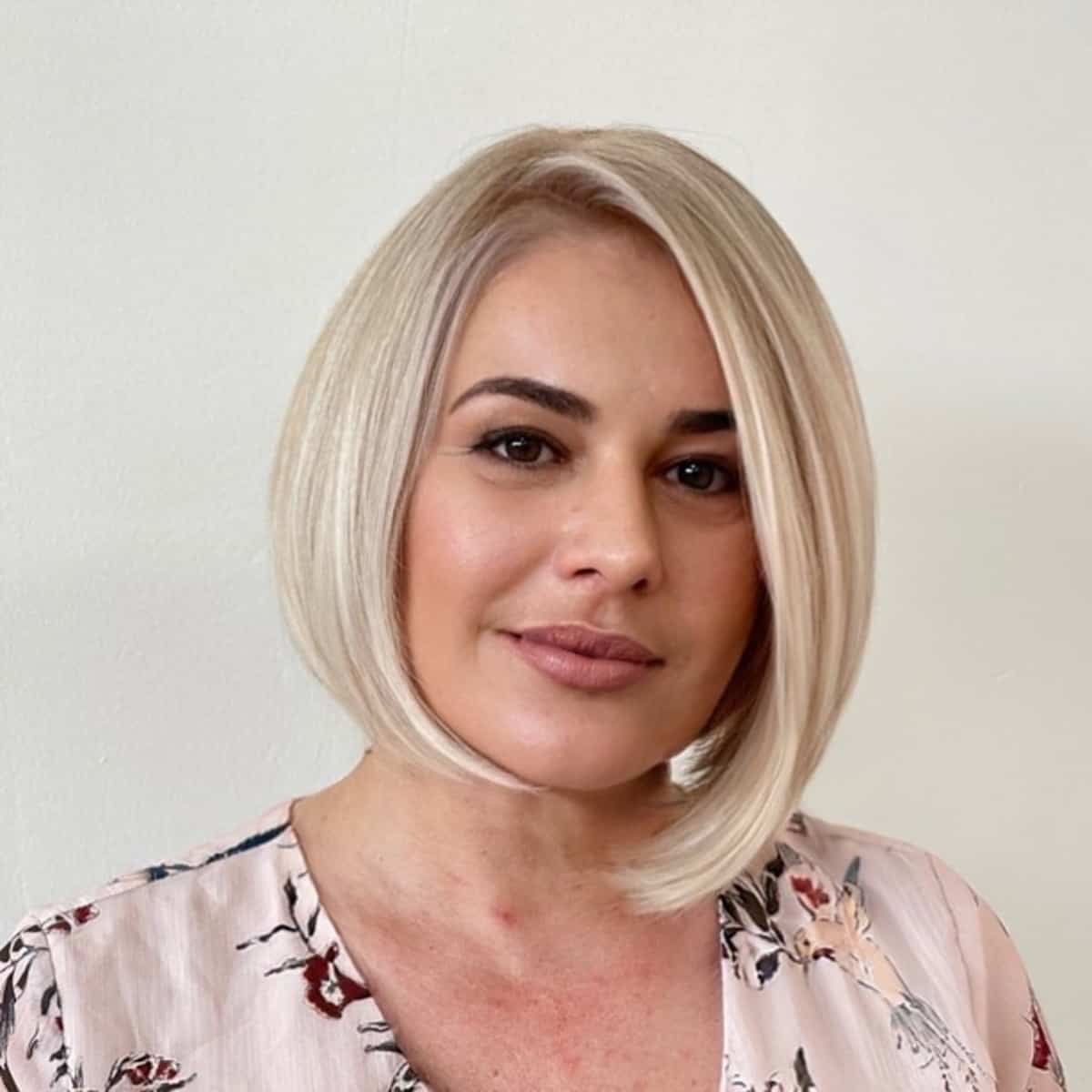 Instagram @hair_salon_by_hadis
Uneven bob with a deep side part is a chin-length bob that enhances the shape of the face. For a chic and slimming look, try this cut with deeply parted hair.
Face-Framing Asymmetrical Bob with Bangs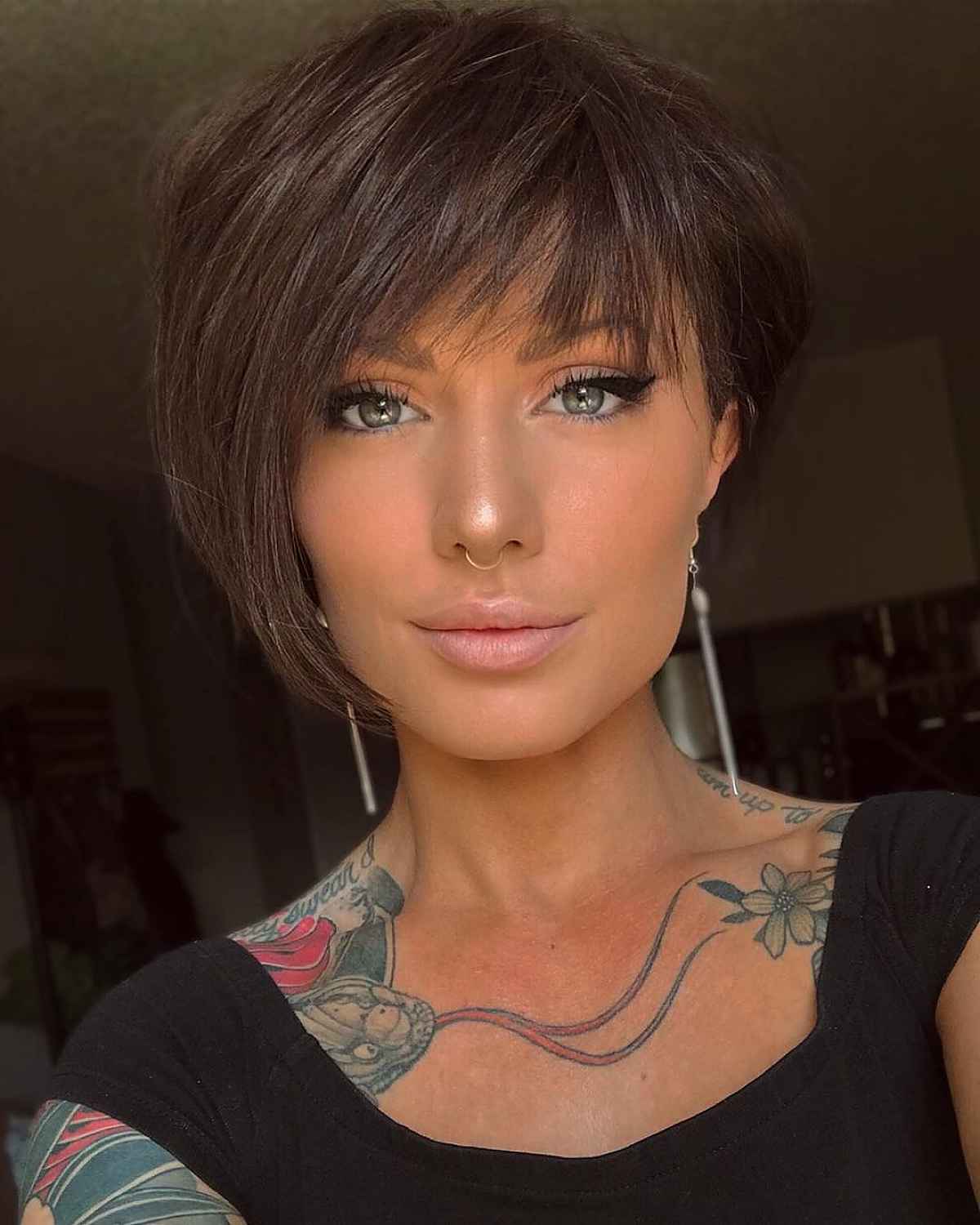 Instagram @firawulf_fit
A dark espresso color on a bold and beautiful brunette rounded asymmetrical bob cut with bangs couldn't be any more fabulous without those face-shaping pieces in front.
Blonde Blunt Bob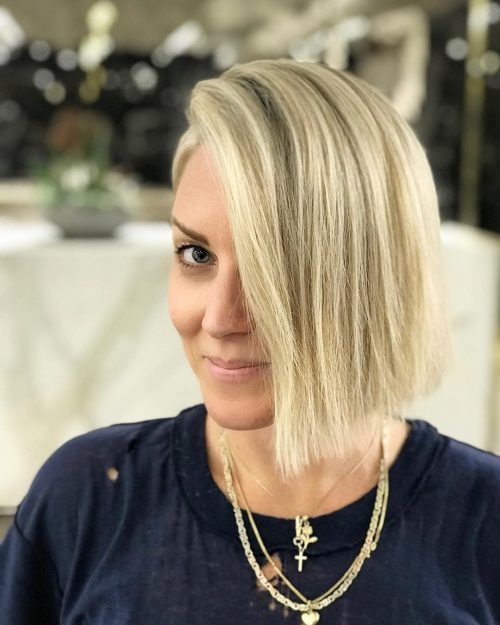 Instagram @lindseyneavitt901
What bolder way to show off the unevenness of your hair with straight-cut ends?! It creates a sharp definite line that adds to the edginess of your look.
Black Bob for Curly Hair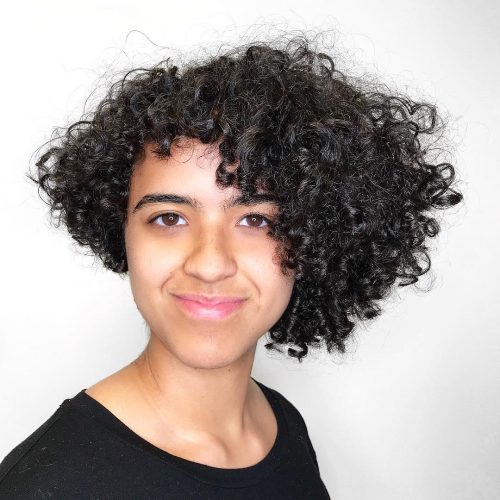 Instagram @themonacut
No hair type is an exception for the attractiveness that an uneven haircut gives. Get your creativity on by trying this beautiful shape if you have short hair with natural curls.
Cool Undercut Pixie Bob with Shaved Side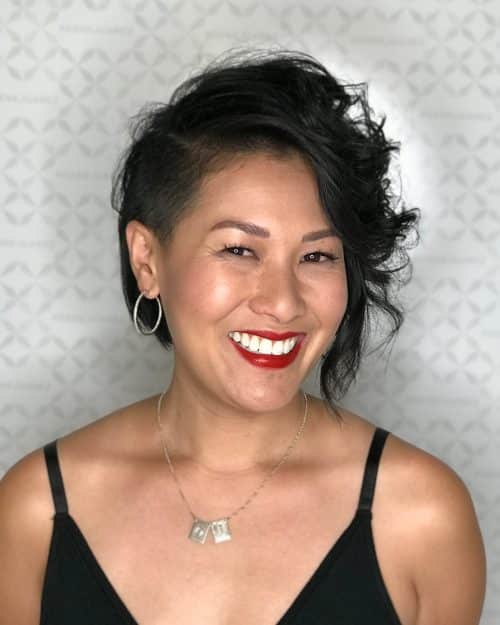 Instagram @e.r.a.beauty
Take a plunge with a new and cool long pixie that has shaved sides. It screams rocker chic and would allow you to accessorize your ears and neck glamorously.
Sleek Short Asymmetrical Bob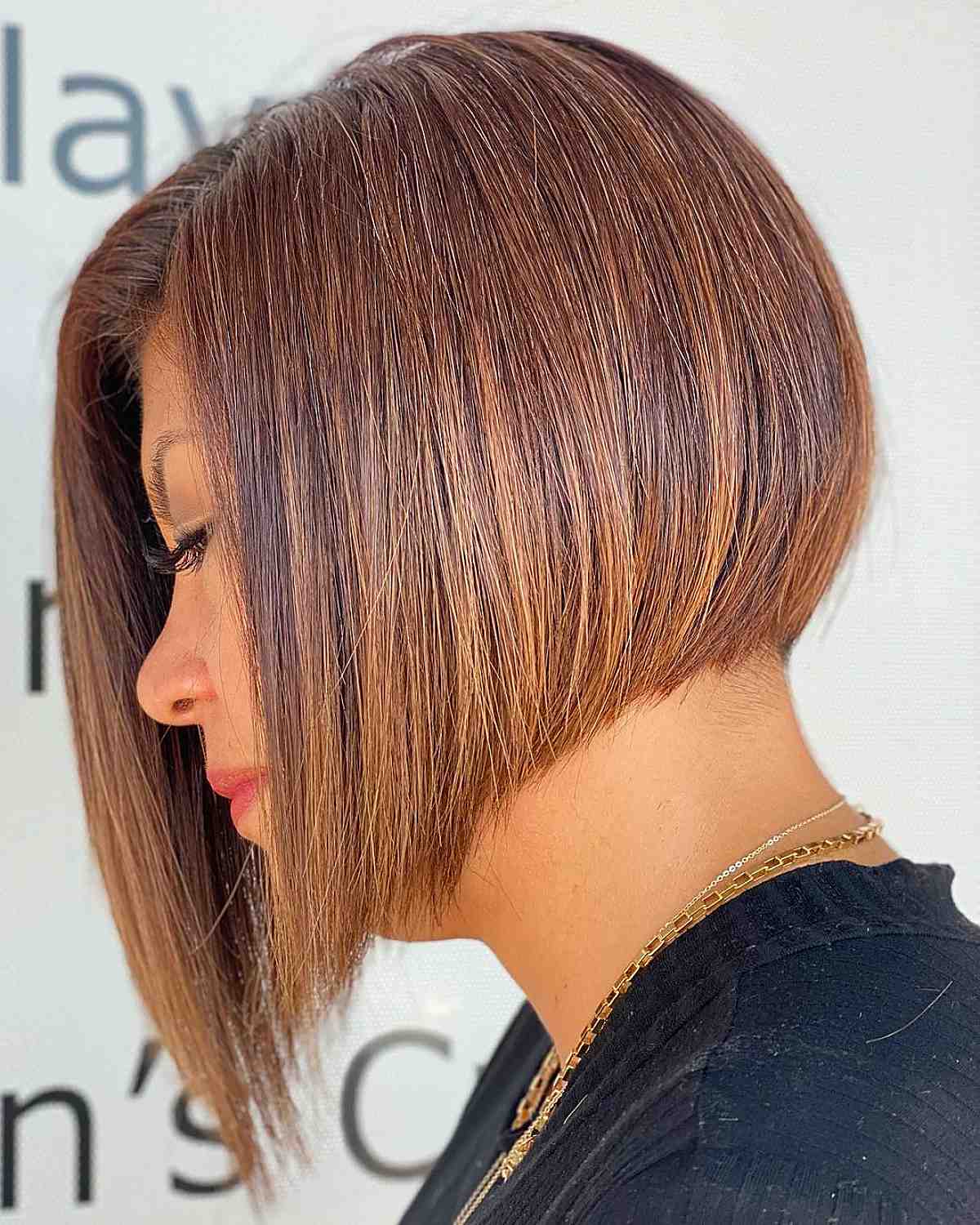 Instagram @hairpin_me_down85
Defy the normal with this super high fashion unequal haircut! A short asymmetrical bob hairstyle brings an extra detail to the facial area so it is great for masking other areas.
Inverted Bob with Layers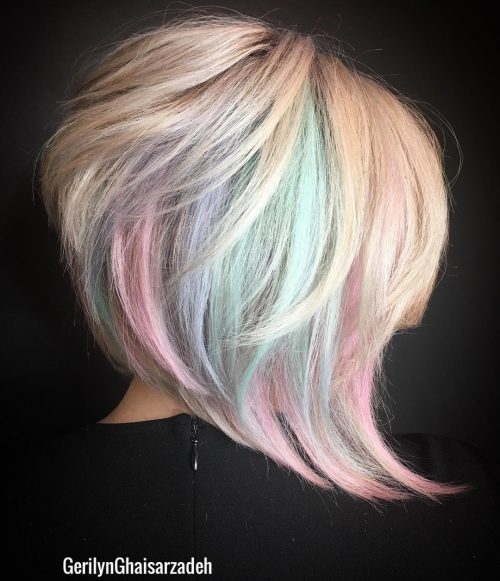 Instagram @gerilynghaisarzadeh
We're obsessed with these enchanting pastels played on an angled layered inverted bob cut. If you have short hair, it's a subtle way to be unconventional and still look professional at the same time. Inverted and asymmetrical bobs use cutting techniques to create inspiring haircuts.