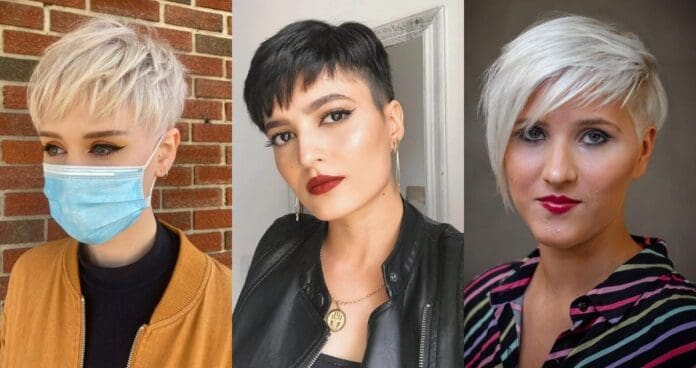 A pixie cut with bangs is a short haircut between one half to three inches long that is styled with either a front or side bangs. For fashion-forward ladies who have the confidence to rock an extra-edgy cropped cut, this is definitely a terrific option for you! From Hollywood legend Mia Farrow to present-day pop icon Miley Cyrus, a pixie haircut with bangs is literally immortal on so many levels! The major reason why the fringed pixie style transcends time is because of how it's fitting on any hair type, color, and even face shape. All you need is an expert consultation with your trusted hairstylist.
Perfect if you're a wash-and-go type of gal, pixies at-home maintenance is a breeze! Although if you want to keep your perfect length short, be prepared for monthly visits to your salon for regular trims. The most stylish chopped locks are coming your way to prove that even the shortest of strands could have so much styling versatility. Are you looking for pixie cut with bangs ideas? Before your next hair appointment, check out these photos of the trendiest pixie cuts with bangs!
Asymmetrical Pixie with Bangs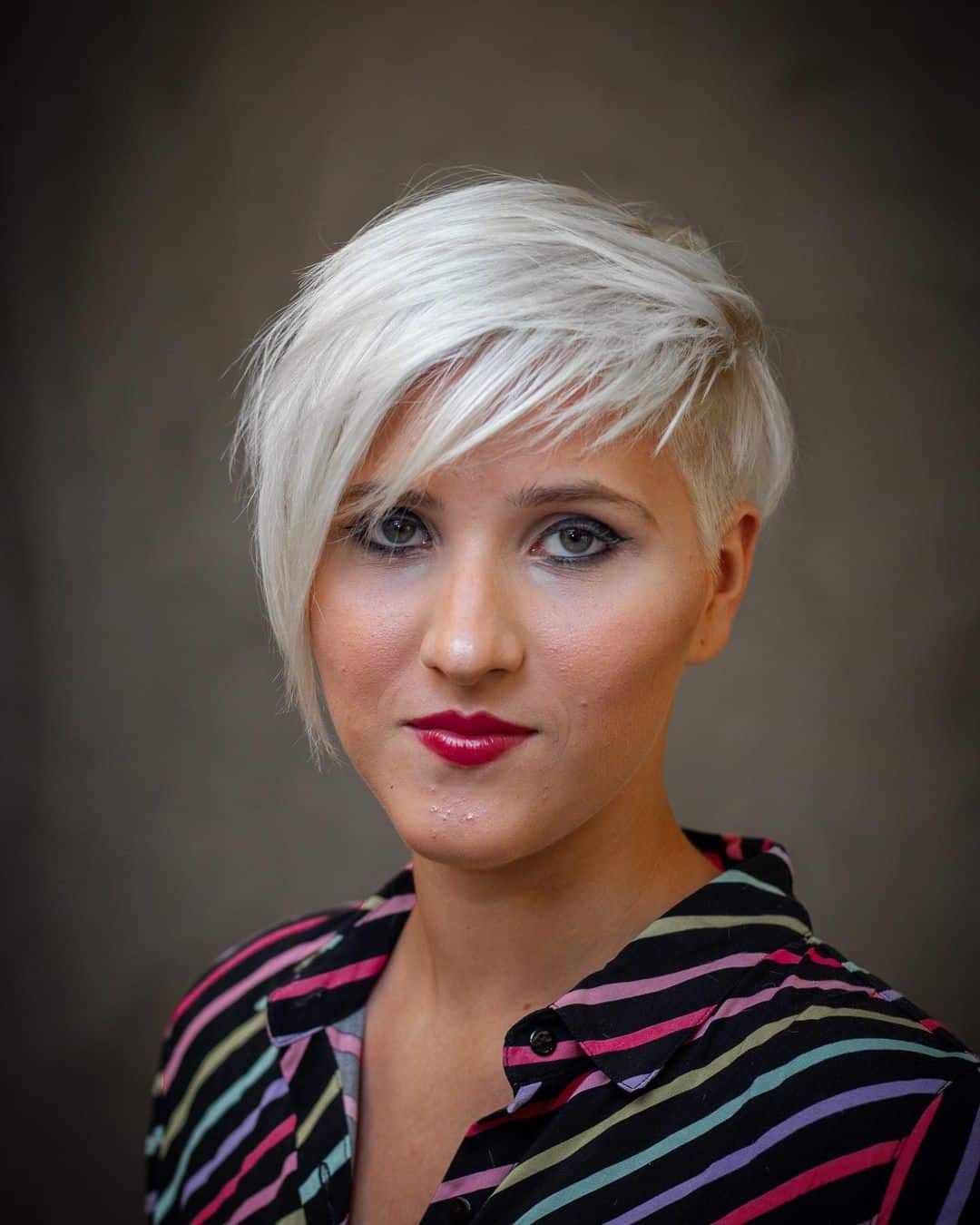 Instagram @beto_fariaa
Who loves an asymmetrical pixie with bangs? A short hair cut like this may look very edgy, so it's better to match it with a fringe. Asymmetrical bangs on a pixie add a little feminine touch to the whole short hairstyle.
Stacked Pixie with Long Side Bangs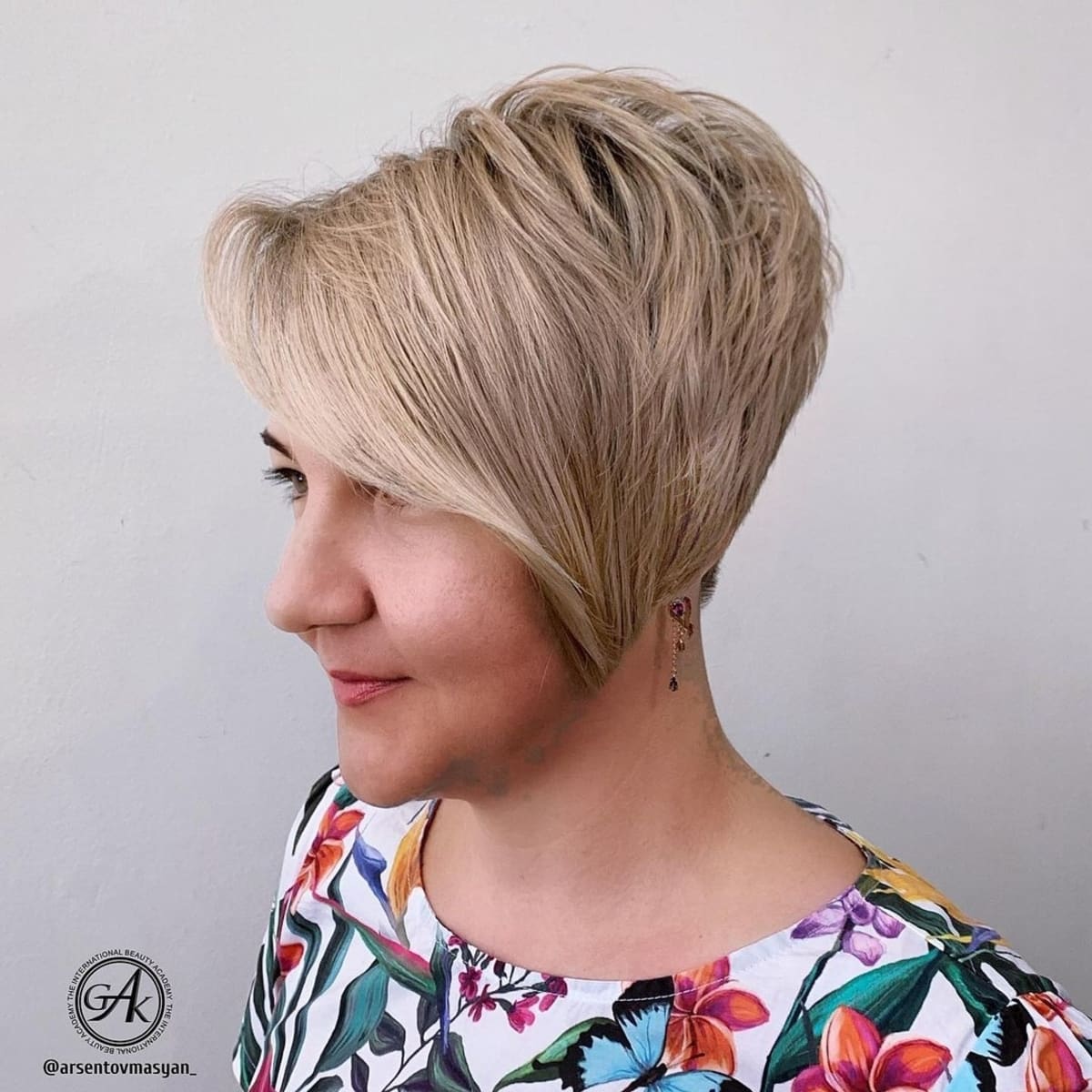 Instagram @arsentovmasyan_
A well-crafted stacked pixie with long side bangs can be just the balance for finer hair types. With the stacked effect, it shapes the hair for fullness. The long side bangs are less layered to keep their structure on the perimeter.
Layered Pixie for Thick Hair with Bangs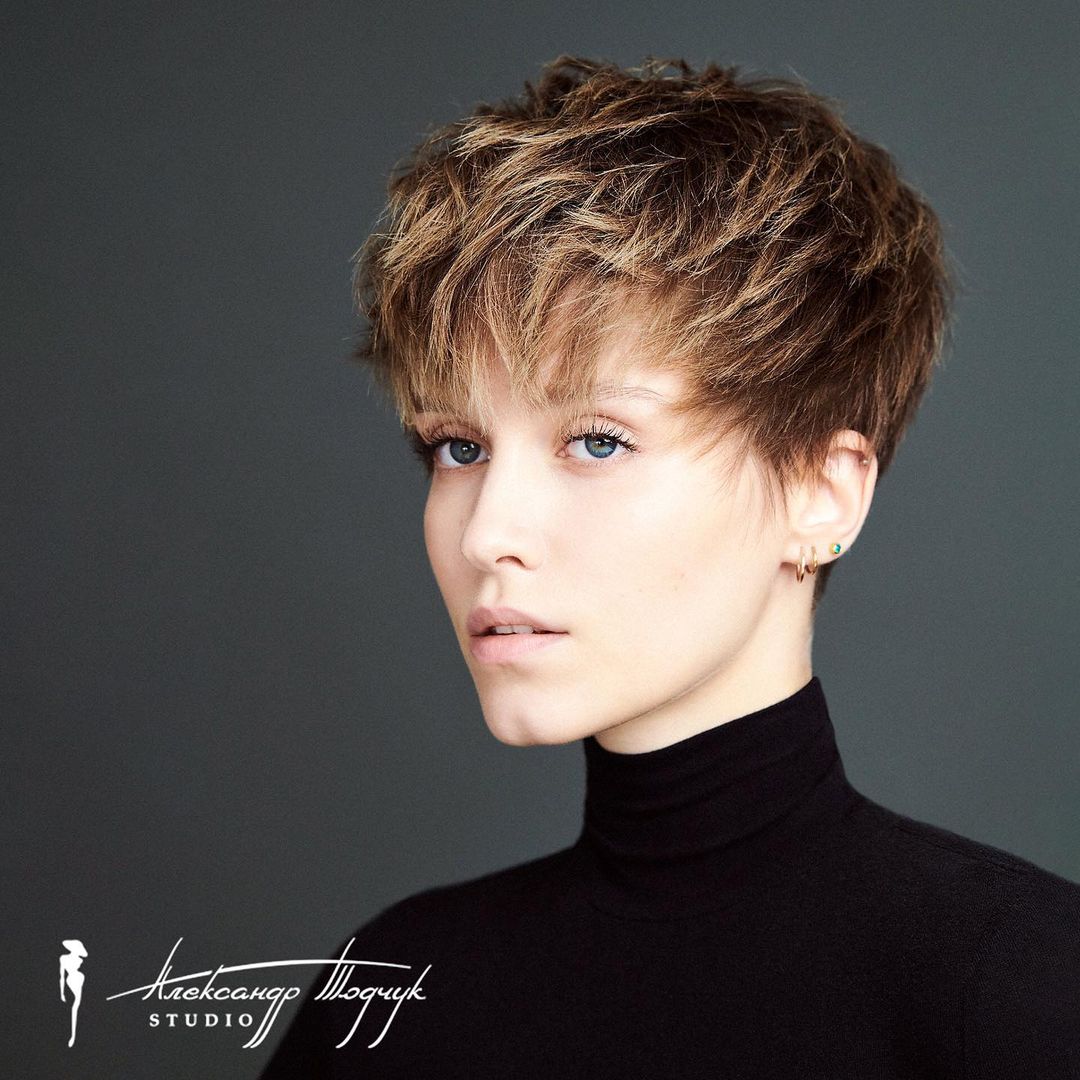 Instagram @todchukstudio
Check out this layered pixie for thick hair with bangs! Shorter layers help in removing bulk from tresses that have a lot of density. A pixie cut with bangs for thick hair is best if amped up with texture. So achieve the piece-y and textured definition by styling hair with a fiber paste.
Curly Pixie Haircut with Bangs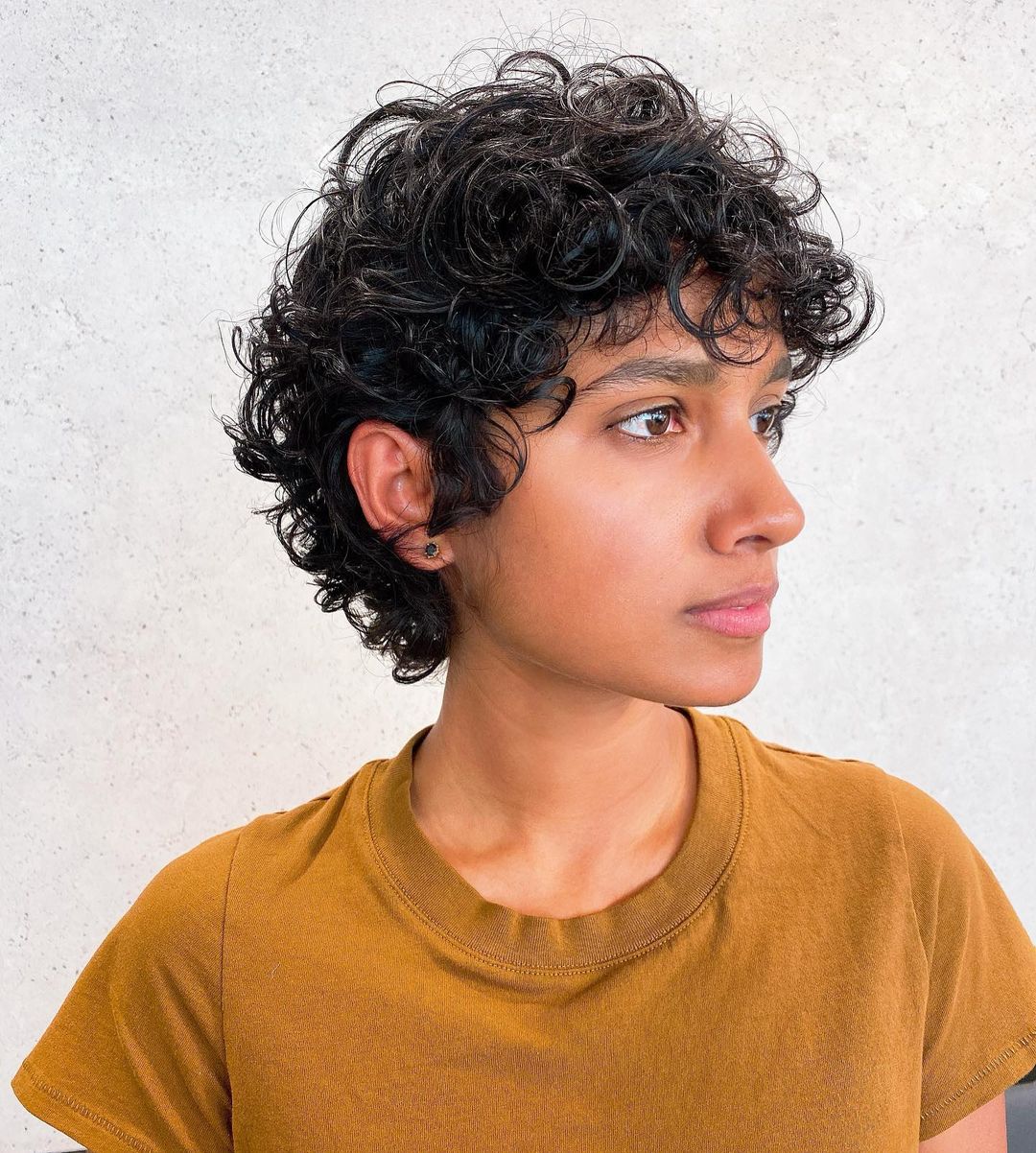 Instagram @erickinvisible
Wearing a curly pixie haircut with bangs is one of the best ways to embrace natural texture. It's short, sweet, and breathtaking! To enhance the texture of such a short curly pixie cut with bangs, mist it with a sea salt spray. That's good enough to give the curls a piece-y definition.
Messy Pixie and Bangs with Long Layers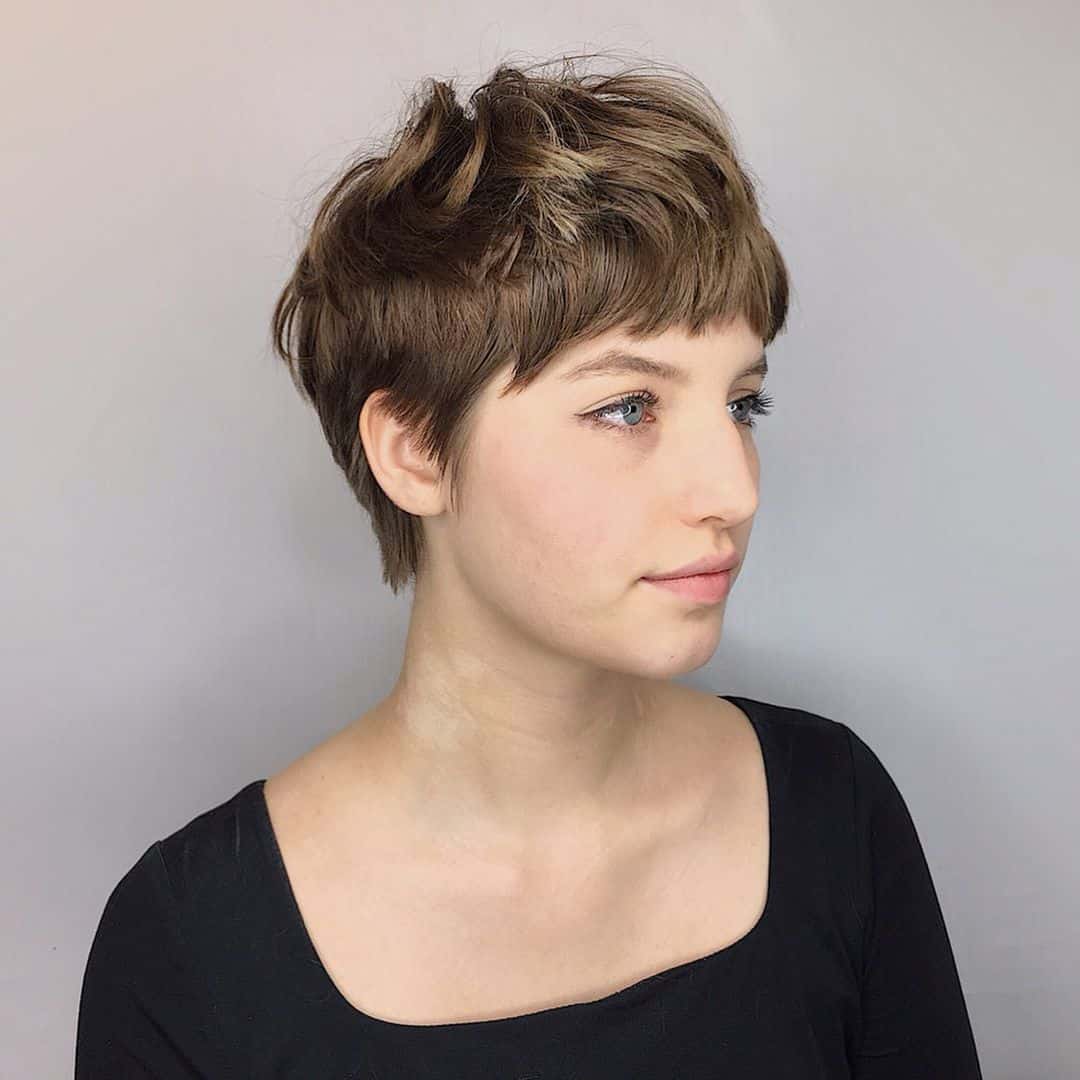 Instagram @shearpulp
Messy pixie and bangs help create a style with greater density and volume. If tresses need extra zest, a pixie hairstyle makes a superb option. Style the layers at the top with soft waves to form a movement and a tousled effect. Chic, edgy, and low-maintenance—what else can you ask for?
Wavy Long Pixie with Bangs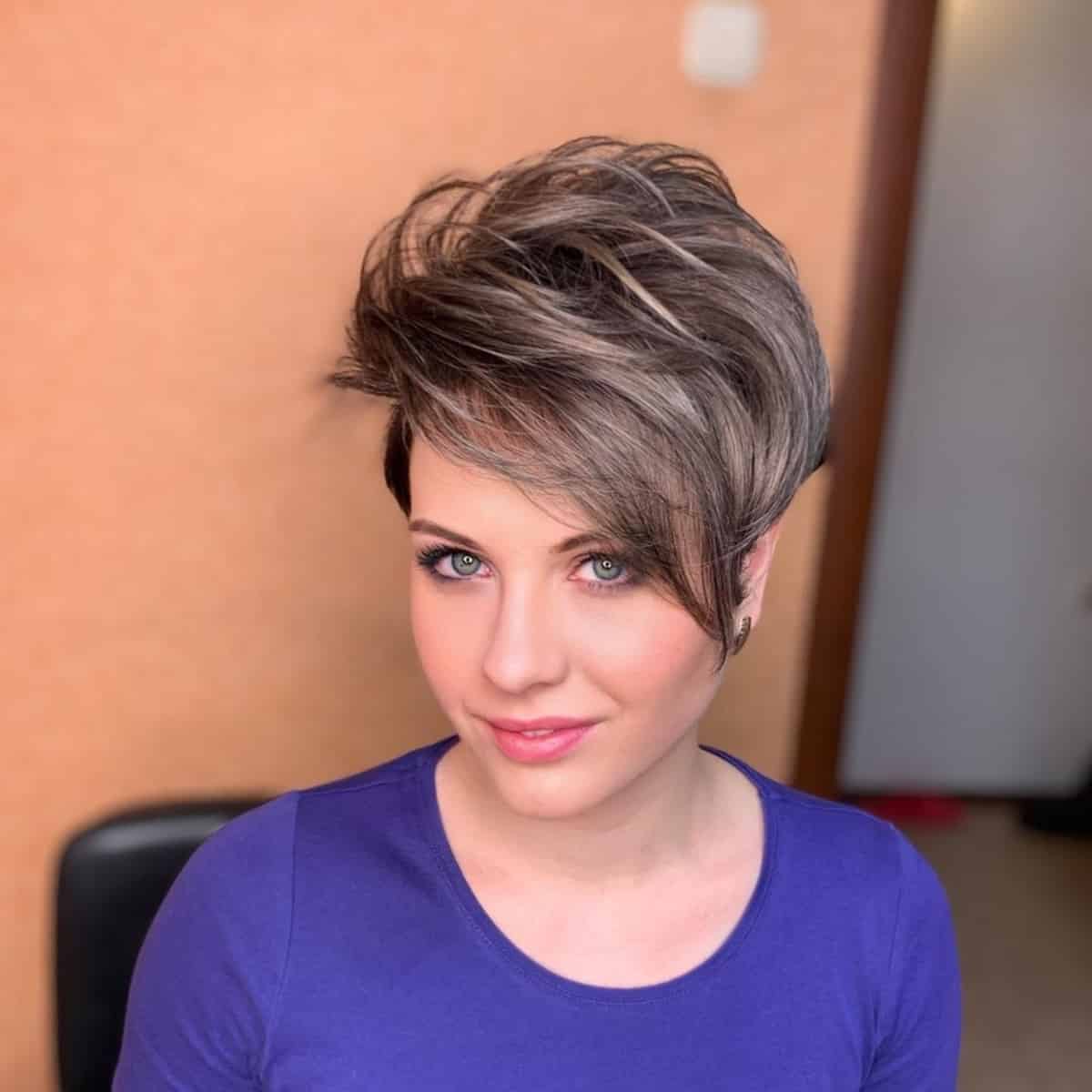 Instagram @nikitenko_elen_
Try a wavy long pixie with bangs to add extra height to your hair and lengthen smaller face shapes. Whether your hair is naturally wavy or you style it this way, allowing this texture to unfold through the top of the head adds height and volume from the stacked effect waves produce. When it comes to your long pixie cut with bangs, keep the bangs layered to get the full effect of the sweeping motion.
Cute Pixie Cut with Short Bangs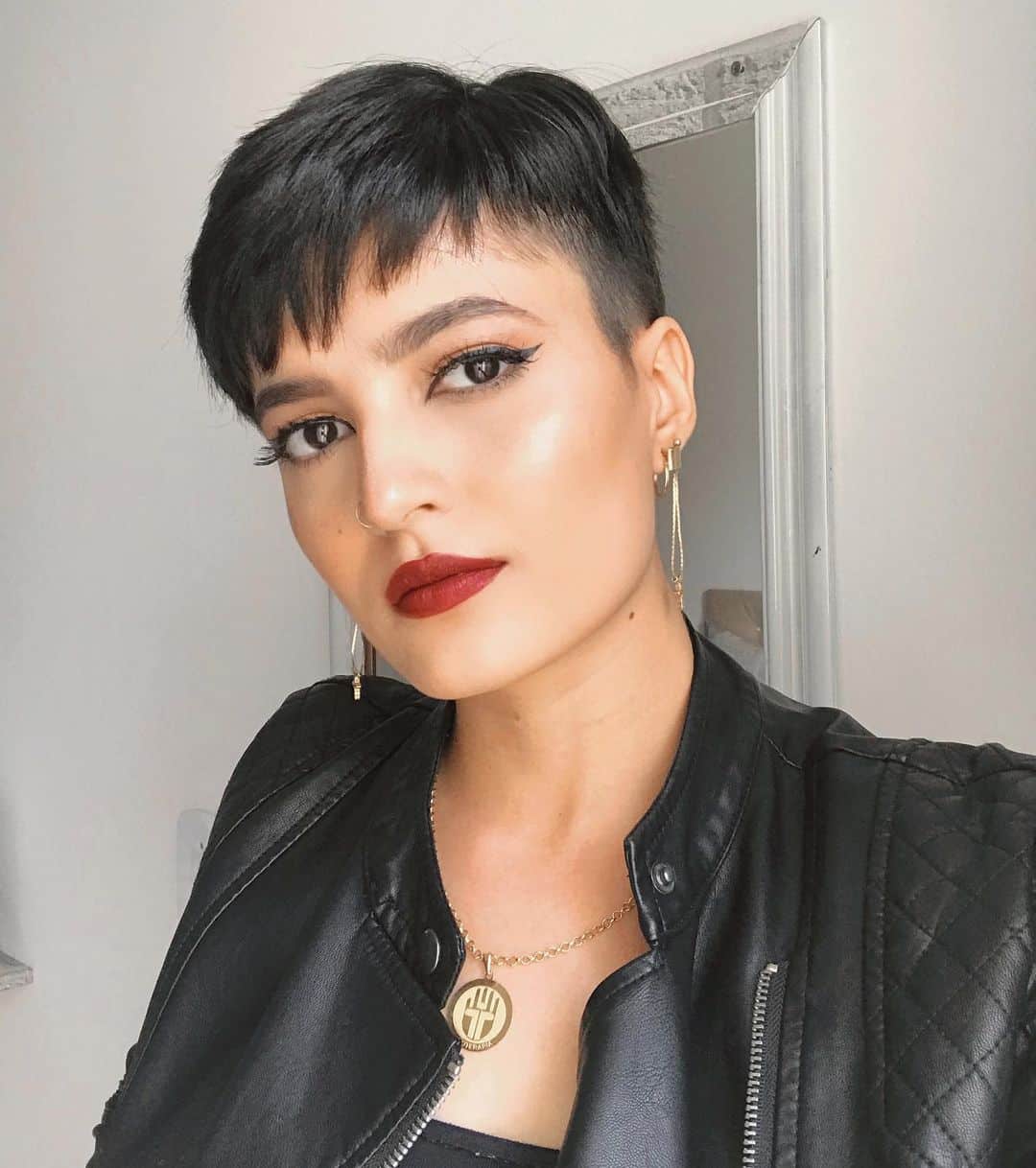 Instagram @isasalustiano
A classic pixie cut with short bangs can look super chic and cute on square and oval face shapes. Its neat cut is sure to display a strong, classy impression. Since pixies are easy to maintain and style, it's a perfect option for ladies who are busy most of the time.
Black Pixie Cut with Side Bangs Style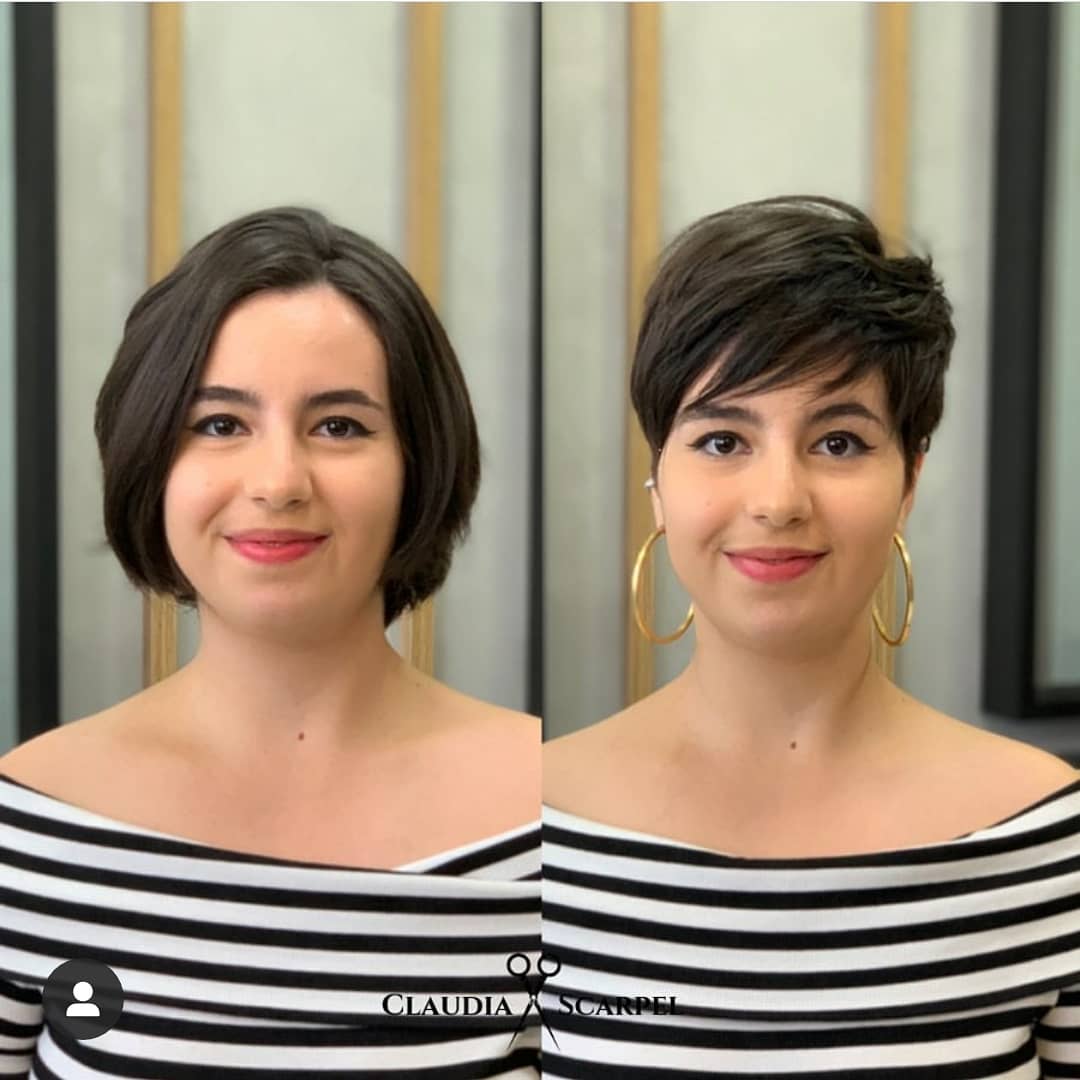 Instagram @pixiebrasil
This is a black pixie cut with side bangs, complementing a rounder-shaped face. Achieve this gem by picking the best side to create your part. It's important to give hair more movement and volume. Then, cut long layers starting from the front of the face. Easy to wear and maintain—who else is in love?
Shaggy Pixie Hairstyle with Bangs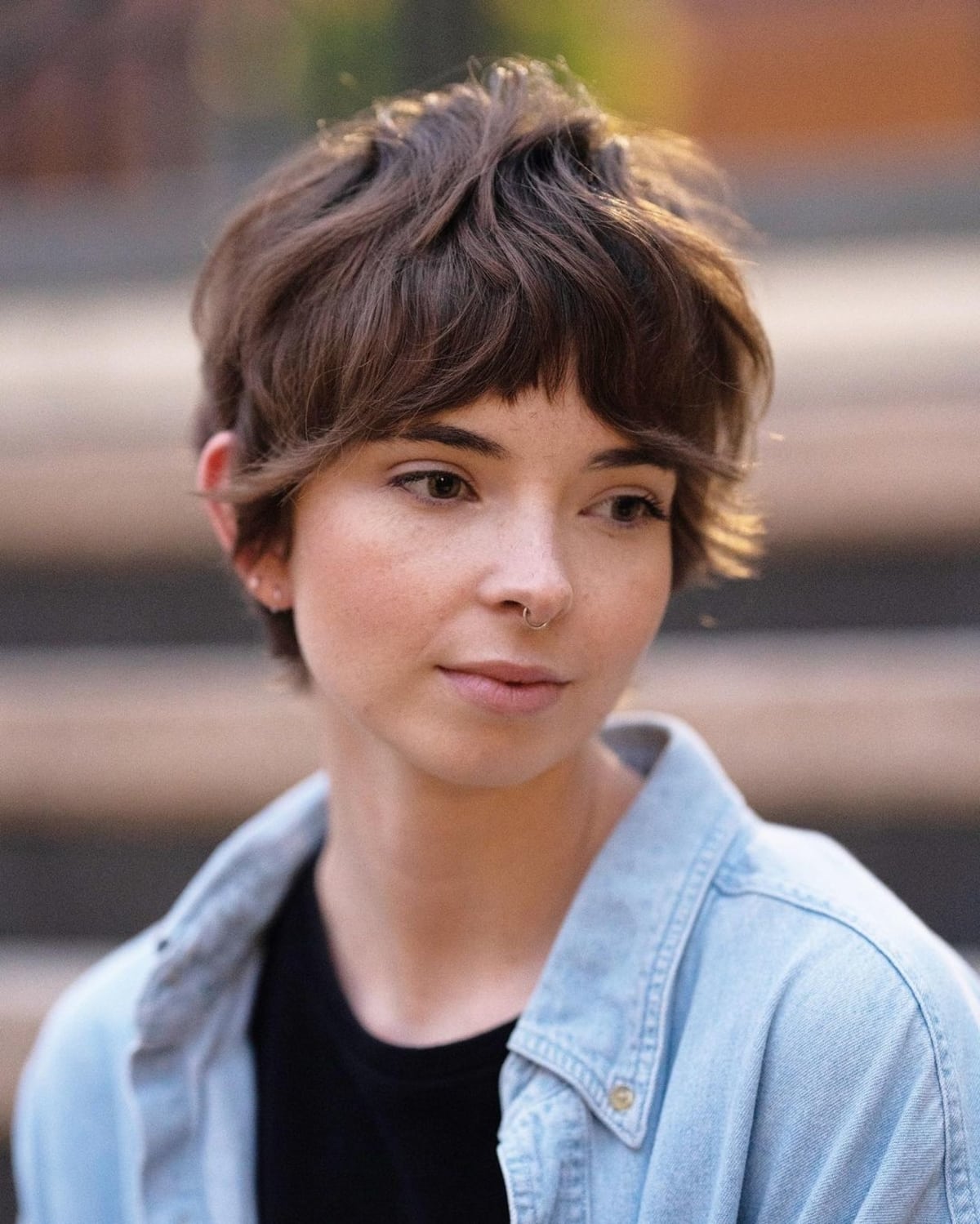 Instagram @brianaguilarhair
For guaranteed cuteness rock a shaggy pixie hairstyle with bangs that makes short hair possible for fuller hair types. The purposely messy texture is created from layering the shaggy pixie cut with fringe, helping remove weight from thicker hair types, reducing some volume, but enhancing movement. Discuss with your stylist the best length of bangs suitable for your facial structure.