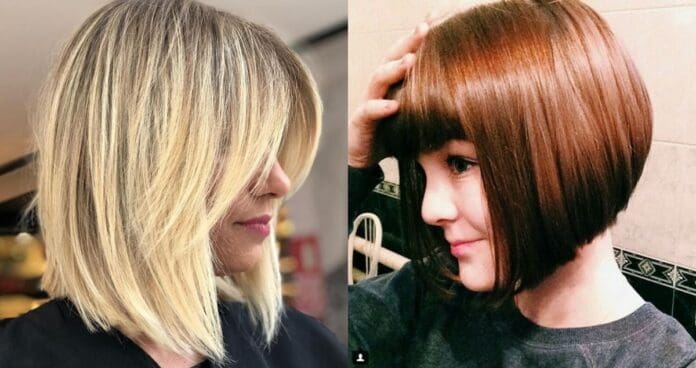 Ladies, we've all been there. You look in the mirror at your tired strands and think "Damn, I need to shake up my hairstyle somehow!" Luckily for us all, there is a simple way to give yourself a new style without having to get a completely new cut. Wispy bangs aren't a huge commitment but they will help you with a mini makeover. And, let's be honest, sometimes, that's all you need!
The Best Hairstyles with Wispy Bangs
Despite what you may have heard, there are types of wispy bangs that suit pretty much any person out there. Whether you have strong, bold facial features or even an angelic appearance, you can certainly find a fringe that is complimentary. Here are some inspirational images to help you along the way.
#1: Dirty Blonde Curtain Fringe
Long, outgrown-looking fringe is one of the sharpest trends of the current season. This type of bangs would require some effort to maintain, so be prepared for regular salon appointments as well as spending some time to style it every morning.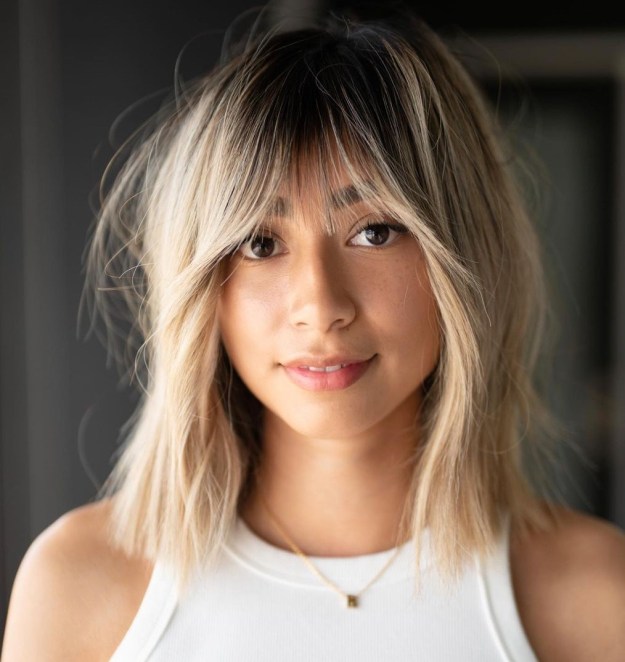 #2: Soft Wispy Fringe
Shaggy layers and wispy bangs are everything you need to look feminine and delicate. A perfect shape for finer hair, this hairstyle would draw attention to your eyes and suit most of the face shapes.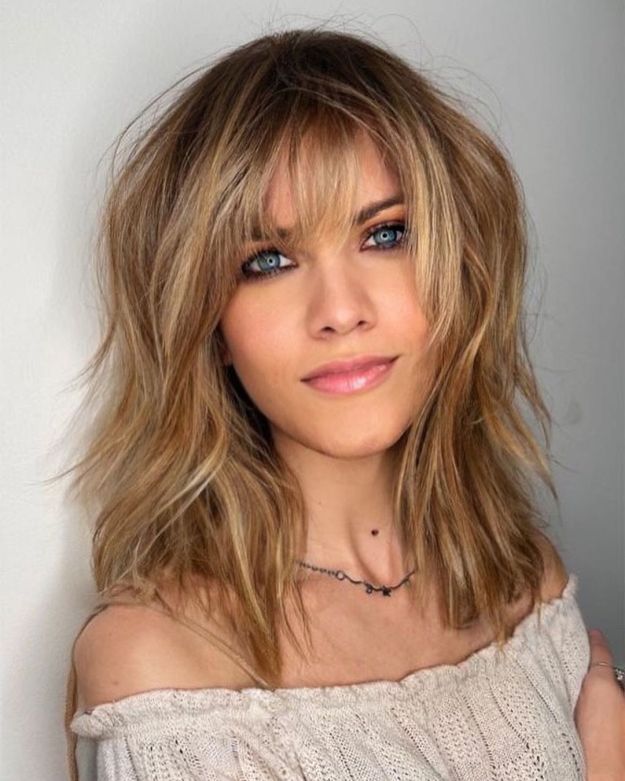 #3: Medium Length Hair with Curtain Bangs
Wispy bangs are a great way to elevate your hairstyle without making a drastic change. Stick with your regular cut leaving the rest of your hair long and add some face framing with textured curtain bangs. Use a round brush and a hairdryer to blow dry your hair. Add some waves with a wide curling tong.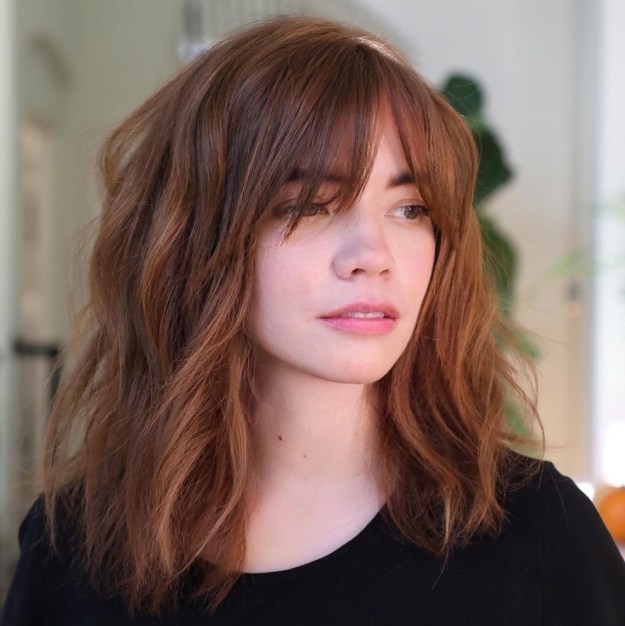 #4: Long Wavy Hair and Full Wispy Bangs
We know that a full fringe can look way too heavy and overwhelming. If you fancy cutting bangs, start with a finer, wispier layer of hair. Go for a more lightweight, textured shape for a modern, sassy look.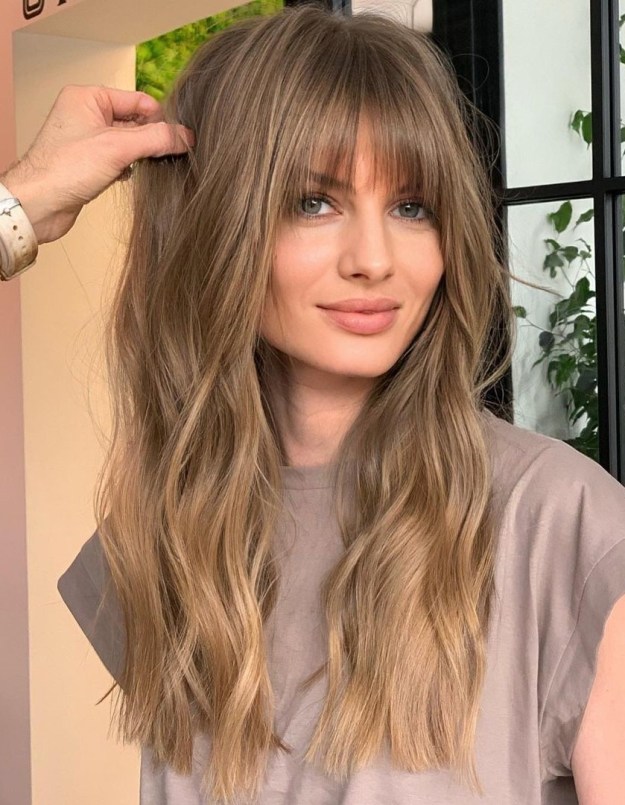 #5: Bob with Wispy Bangs
Long and heavily textured, these bangs are a fantastic detail accentuating the blunt blonde lob. Part your hair in the middle for a curtain bang look or sweep the fringe on one side. Use straighteners on the middle heat to create this immaculately sleek finish.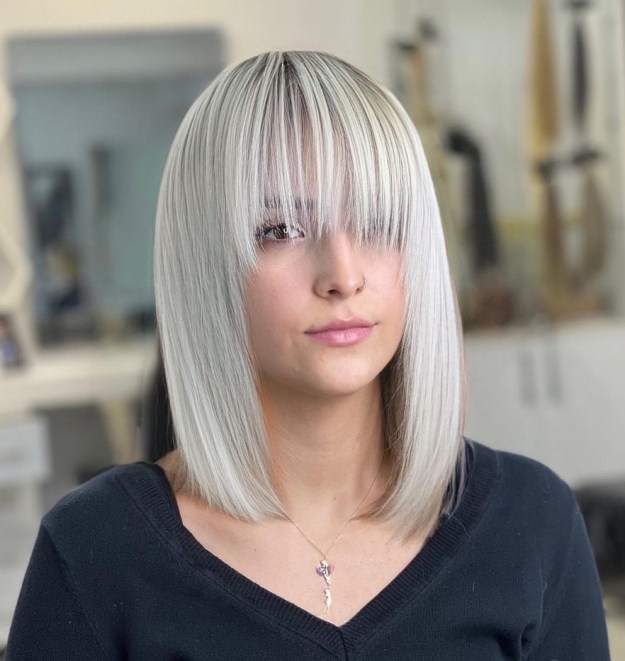 #6: See Through Wispy Bangs
Subtle, see-through bangs look edgy and give you a serious 90s' vibe. This side-swept fringe shape gives your face some framing without visually chopping off the top part of your face. If you have a round face and it puts you off from having a fringe, try out this look.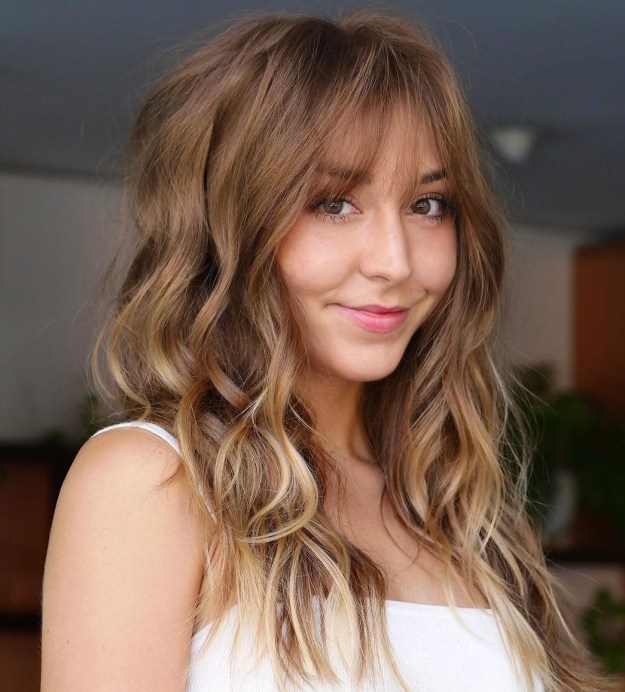 #7: Blunt Bob and Textured Bangs
We are totally in love with this look. The cool combo of the heavy, blunt lines of the bob haircut and the airiness of the fringe is all about the contrast. Slightly shorter in the middle, those wispy bangs will make you look cute and innocent.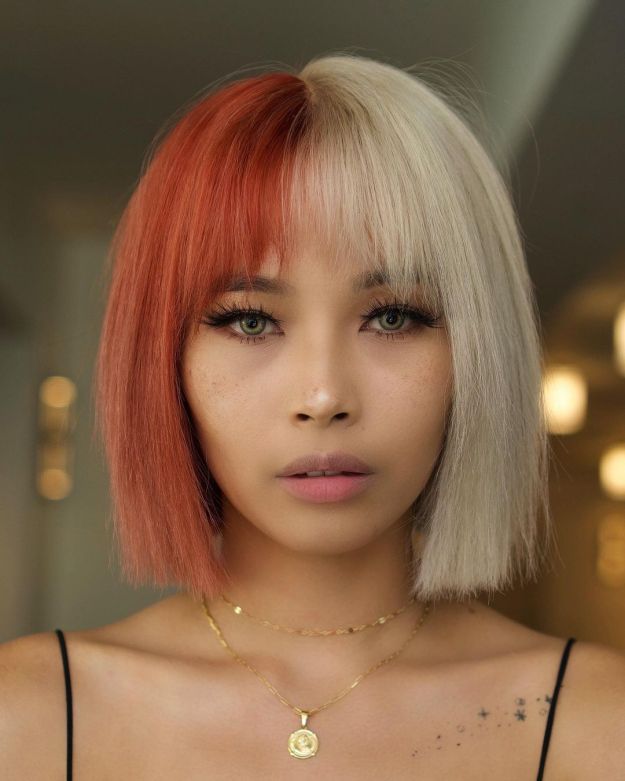 #8: Afro Wispy Bangs
Flaunt your naturally curly hair texture with a soft, wispy fringe look. Wavy and curly bangs are high on trend and it's just the right time to get those now.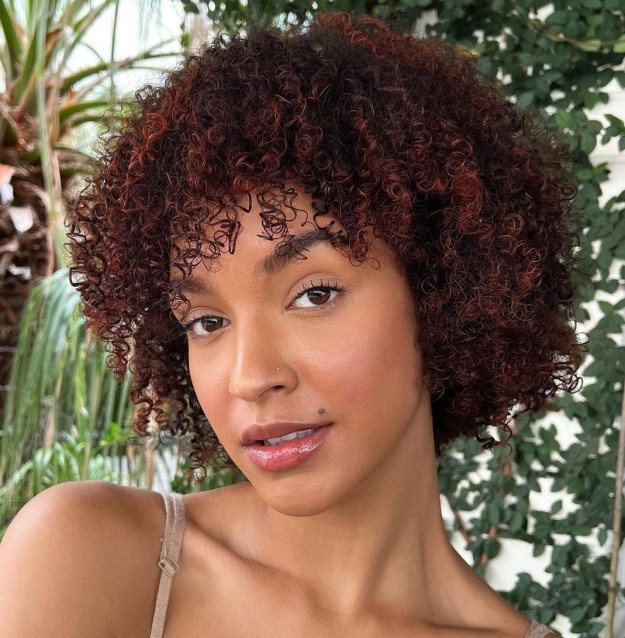 #9: 90's Pixie Cut with Long Feathered Bangs
Slightly non-conformist, yet feminine and beautiful, this look oozes the 90's mood. The middle part and long wispy fringe will give your face some framing and emphasize your cheekbones. This look is perfect for oval and round faces.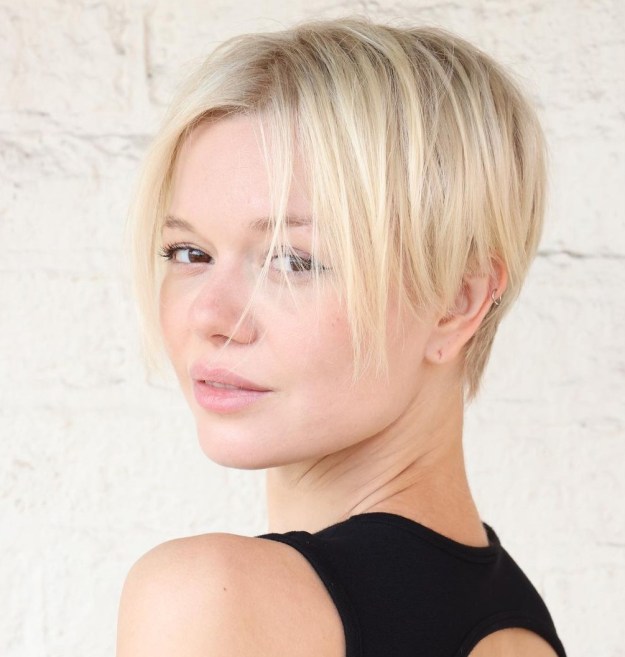 #10: Shag with Wispy Fringe
Ask your stylist to blend your full fringe with the rest of the hair by adding some layers. As a result, you'll get a modern textured shag cut boasting plenty of body and movement. Add some waves for a going out look.