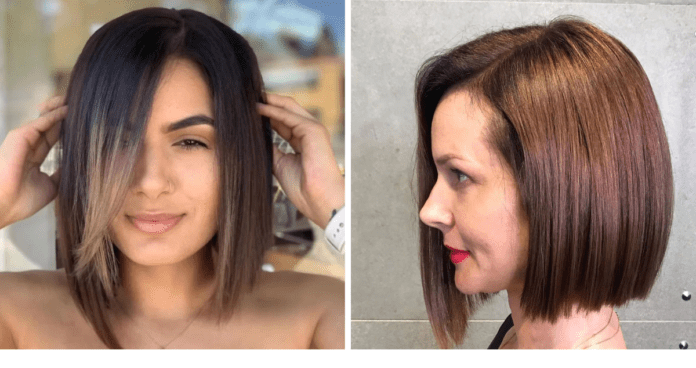 Choosing a hairstyle for an oval face shape is easy. This is because oval face shapes have balanced features, making them the most versatile of all face shapes. The chin and forehead are neither pointed nor rounded, but rather in between. If you are lucky enough to have an oval face shape, there are many styles to choose from.
Hairstyles For Oval Face Shapes
Because oval faces are versatile, you can play with your hair however you like. Layers near the cheekbones, lips and chin are perfect for oval faces to add volume. You should avoid too long and straight hairstyles that do not elongate the face. Let's take a look at all the gorgeous options for an oval face shape.
Edgy Bangs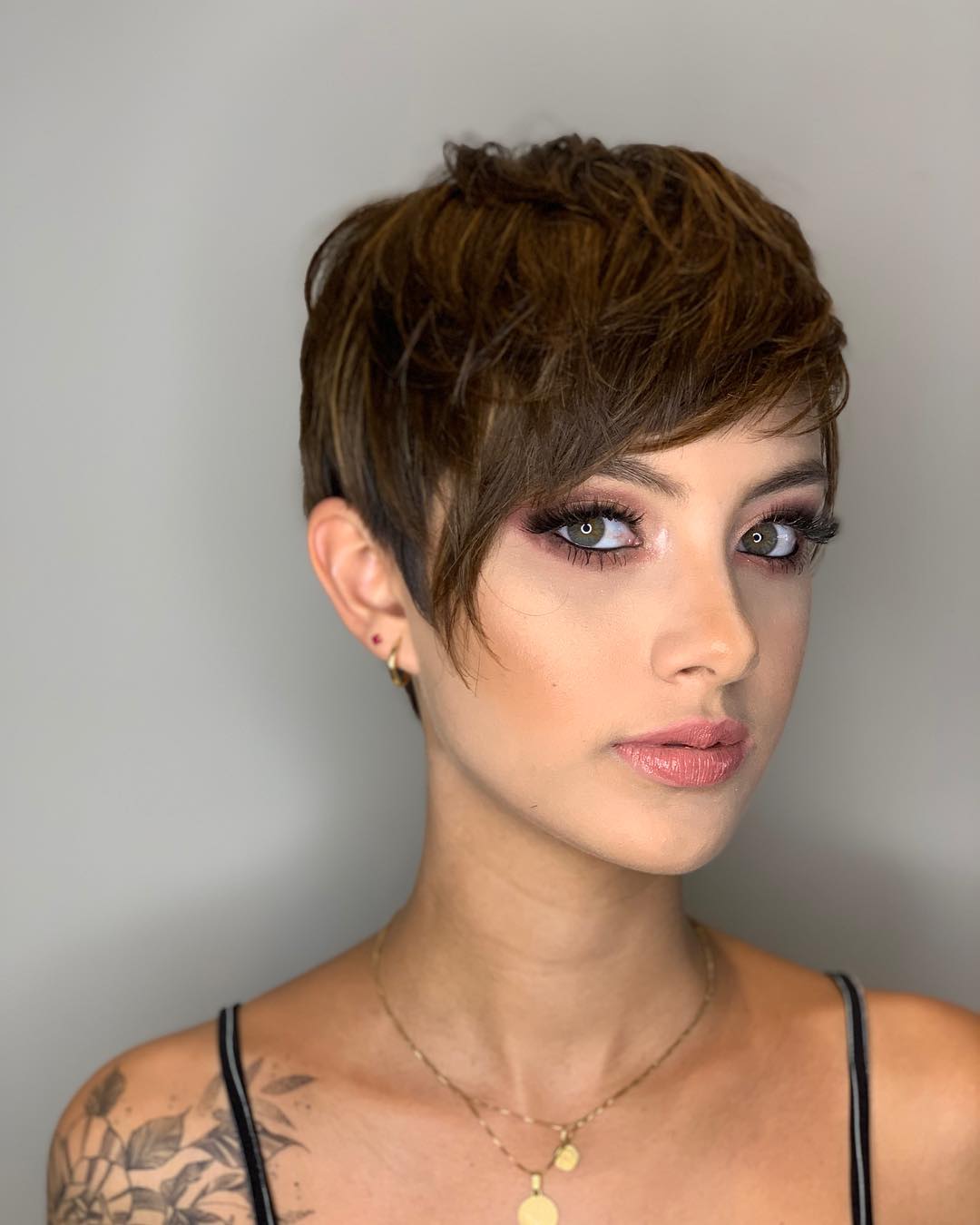 A well-balanced facial structure means room to play! If you want your hair to be shorter, you can try edgy bangs with a shorter pixie cut.
You don't have to worry about balancing your natural face shape, so comb your bangs in the right direction. Layers should end around the cheekbone for optimal highlighting.
Super sleek Chin Length Bob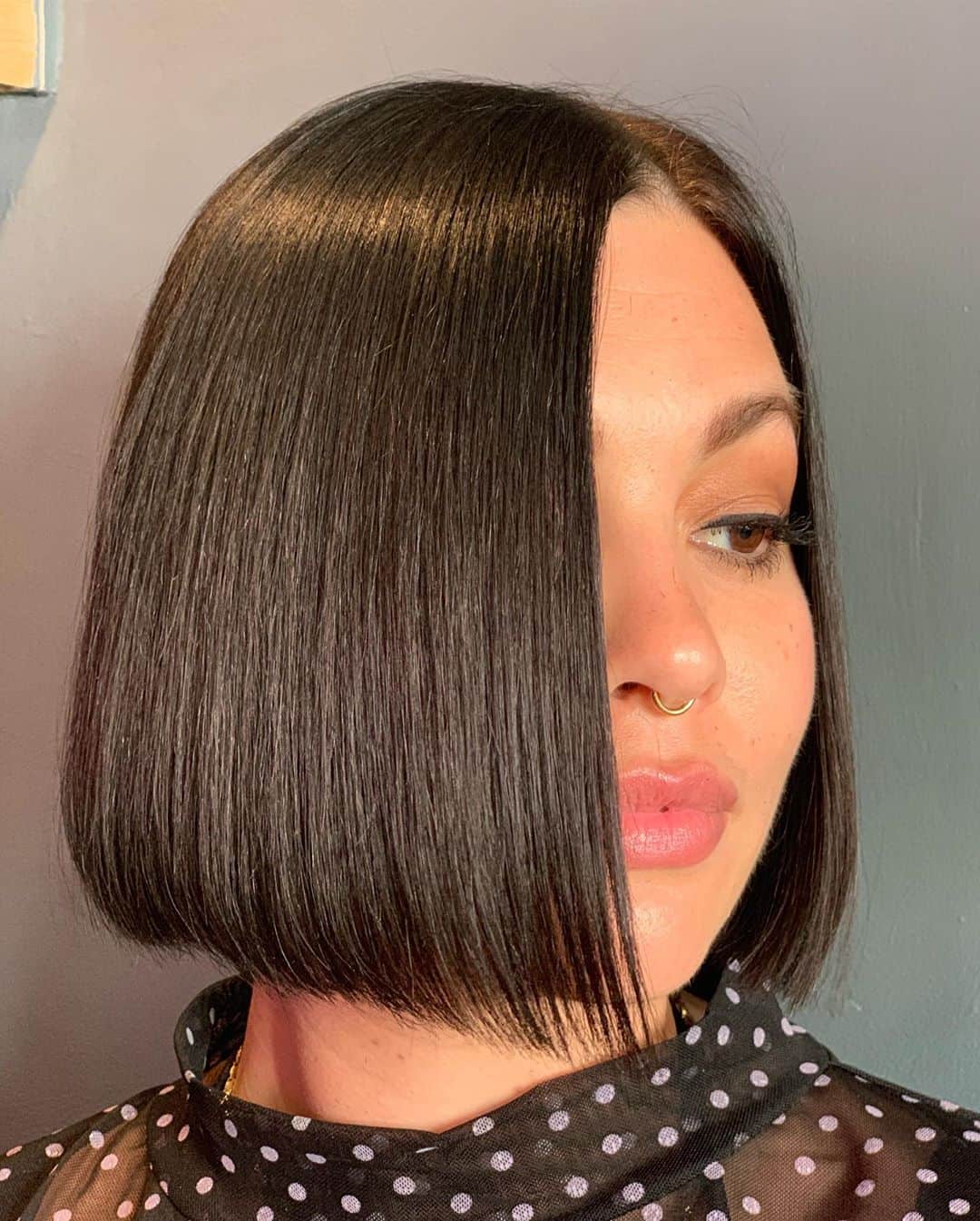 A bob haircut is not suitable for rounded cheeks or an elongated face shape. However, on an oval face, the hairstyle looks elegant in the form of a sleek bob with a sharper cut.
Keep the ends of the bob just below the chin to frame the face. Part your hair for a modern look. Add shine with a light hair oil.
Shoulder Length Lob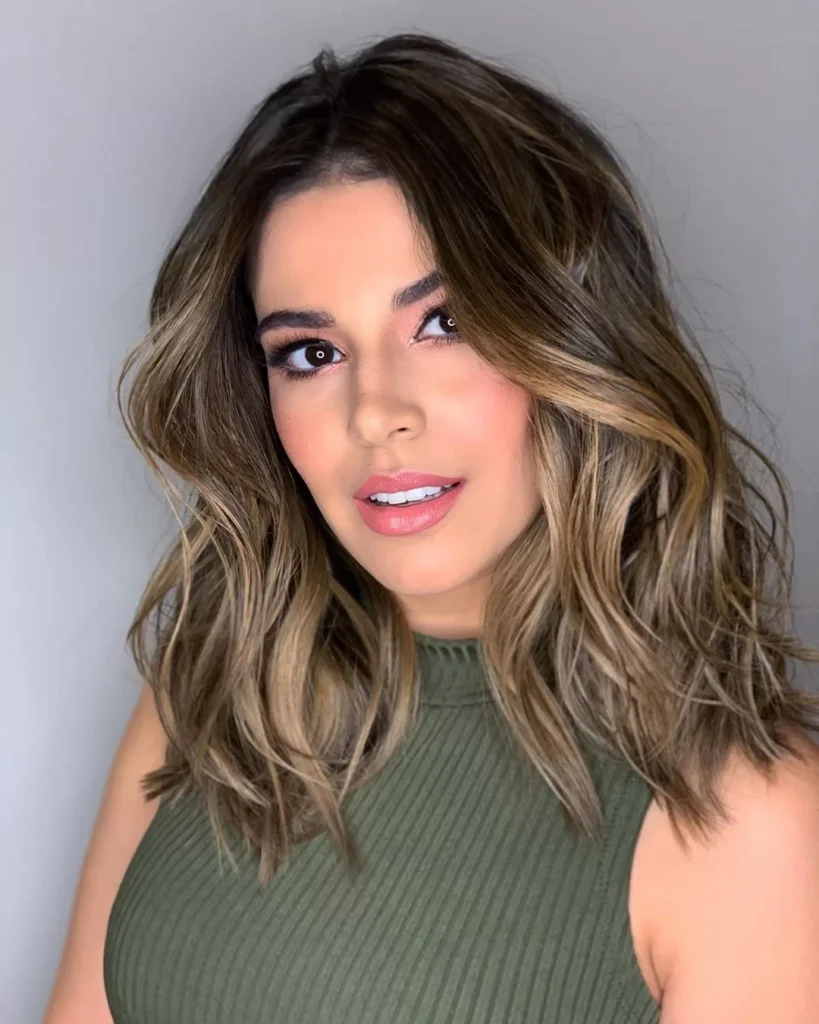 Rounded shapes are great for an oval face shape. Hair shorter than collarbones adds volume to an already balanced face shape. Emphasize this factor with highlights on the lower half of the details framing the face.
When blow-drying or curling your hair into a bun, pull the front sections away from your face to define your jawline.
Pixie for Oval Face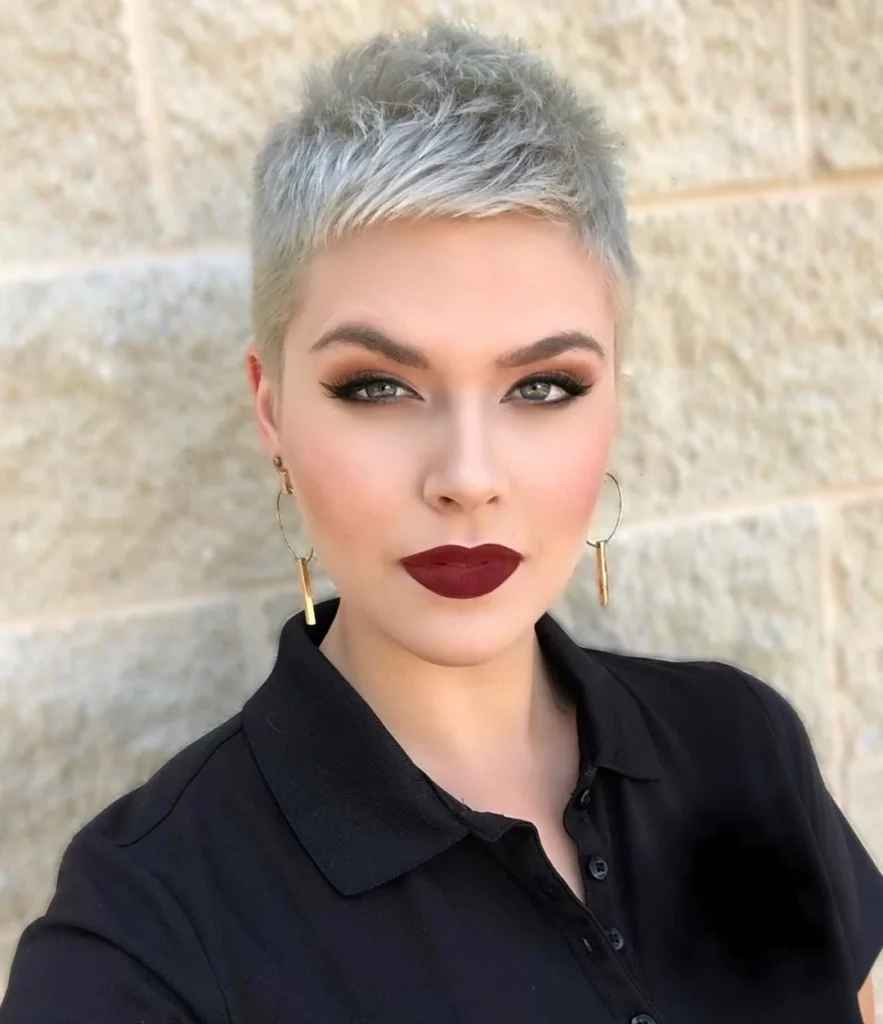 An oval face shape means you can wear hair as short as you like, no matter your age. Short pixies like this look best if you have thicker hair.
This style is very easy to maintain and has a dual boyish and feminine appeal. Even this cut has flexibility! Styling creams can take a sweet pixie sky high for volume and grace.
Sleek Center Part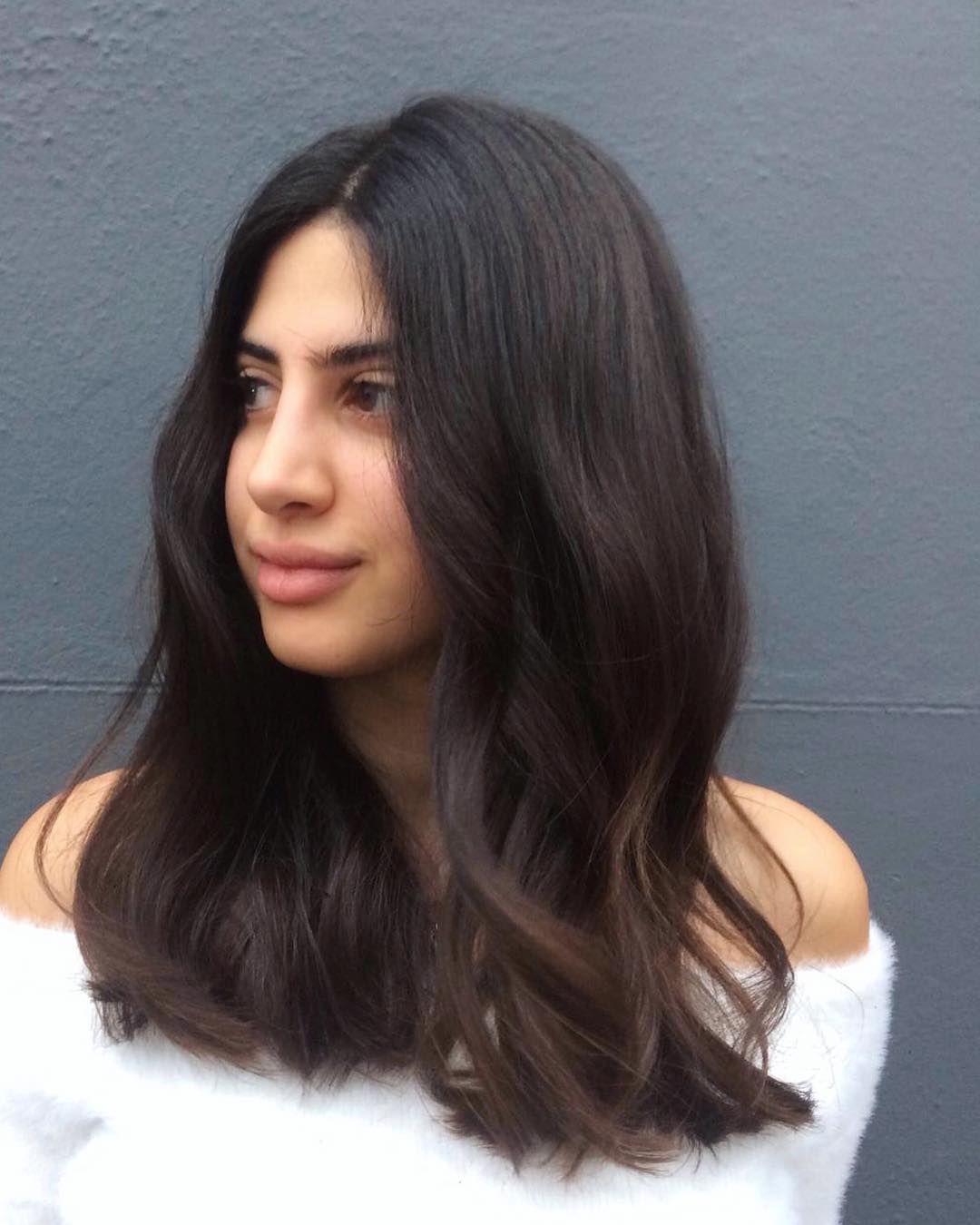 The center part can often make the face look longer, but the balance of an oval face shape can handle the length. The key is to keep the length just above the armpit for a face framing effect.
Create a spectacular hairstyle with silky curls with a slight wave at the ends. Any hair color looks amazing with a smooth center part, but we especially love this rich chocolate brown on an oval face shape.
Beachy Waves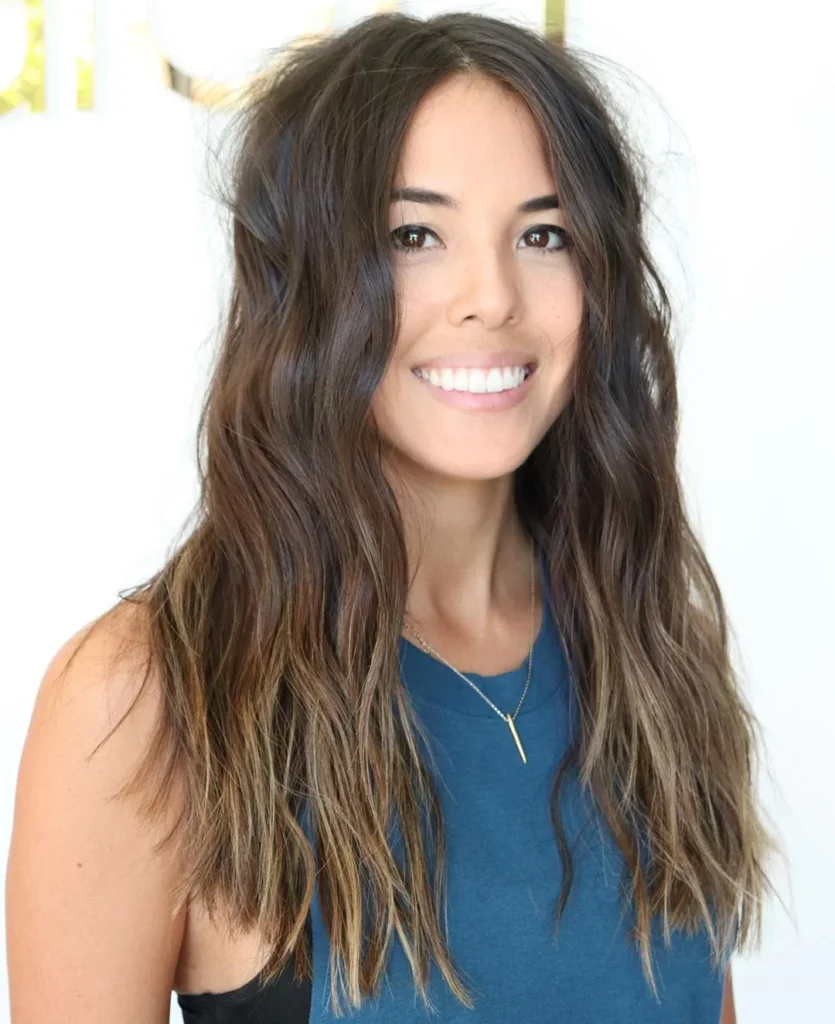 Beach waves are not just for the beach! Get your hands on a superbly texturizing salt spray to take this look to the streets.
Thin layers pair perfectly with beach waves for an oval face. Consider balayage tonal highlights for a sun-kissed natural glow.
Long Afro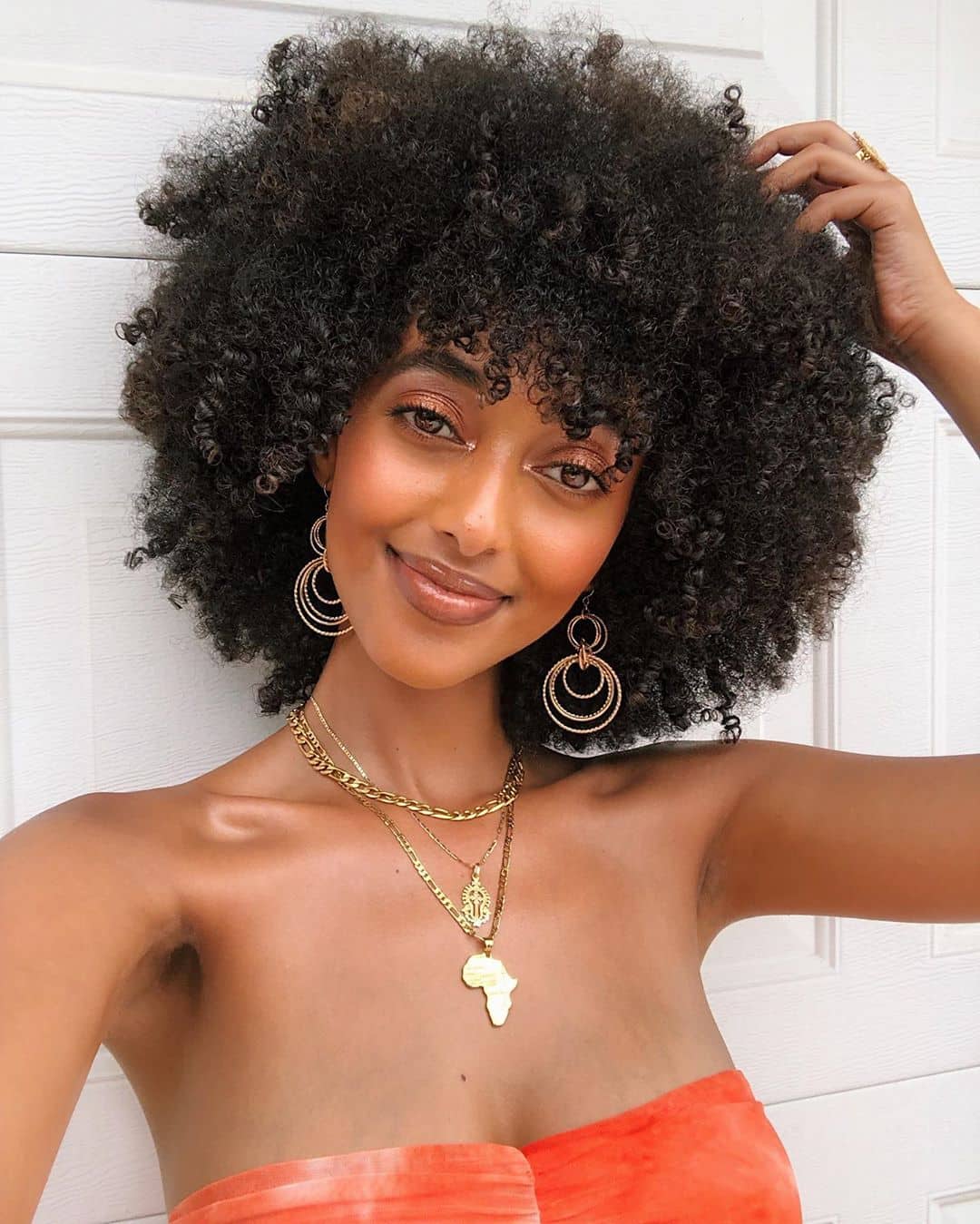 This image has everything; dense texture of the rings, long length and bangs framing the face. The oval face shape provides a well-balanced base for the many curls that the Afro provides.
Take advantage of the versatility of the oval face shape and add some layers to your curls around the apples of your cheeks.
Shoulder length layers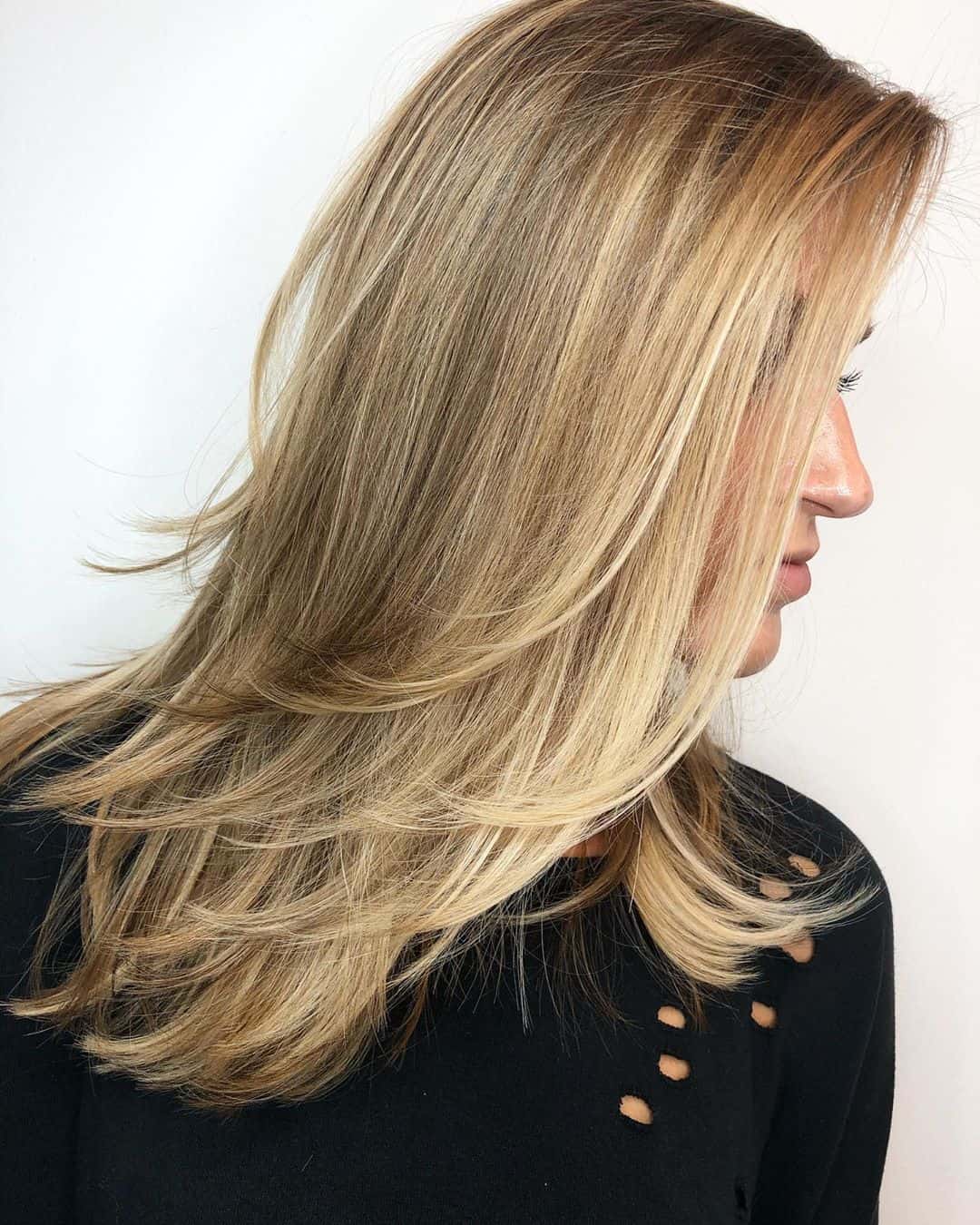 For an oval face, the more layers the better! Layers just below the chin frame the face, while longer layers are great for styling and flow.
Shoulder length layers are suitable for any hair type, even if you have thin hair. The style instantly adds interest to long and dull strands. Push your part aside to add some drama and romance.
Shag Cut for Oval Faces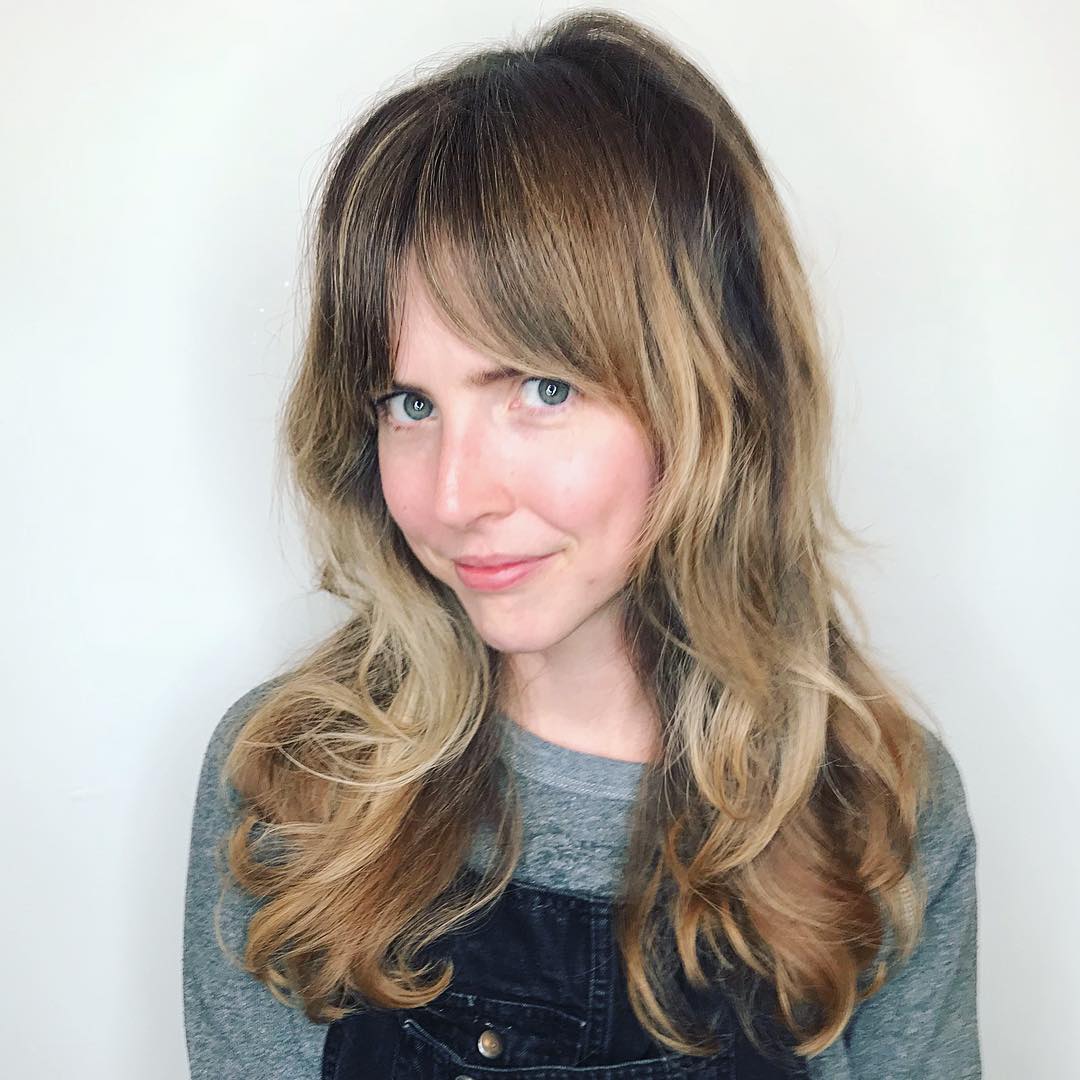 Do you have thick hair and an oval face shape? You can totally handle the essence of a heavy hairstyle. This haircut has both timeless and modern appeal. Cut your hair in this 70s-inspired look to show off any layers or natural wavy texture.
Want a fringe? Make the bangs beautiful and long, combed to both sides of the central part. Your oval face shape works great for all sizes.
Bombshell Waves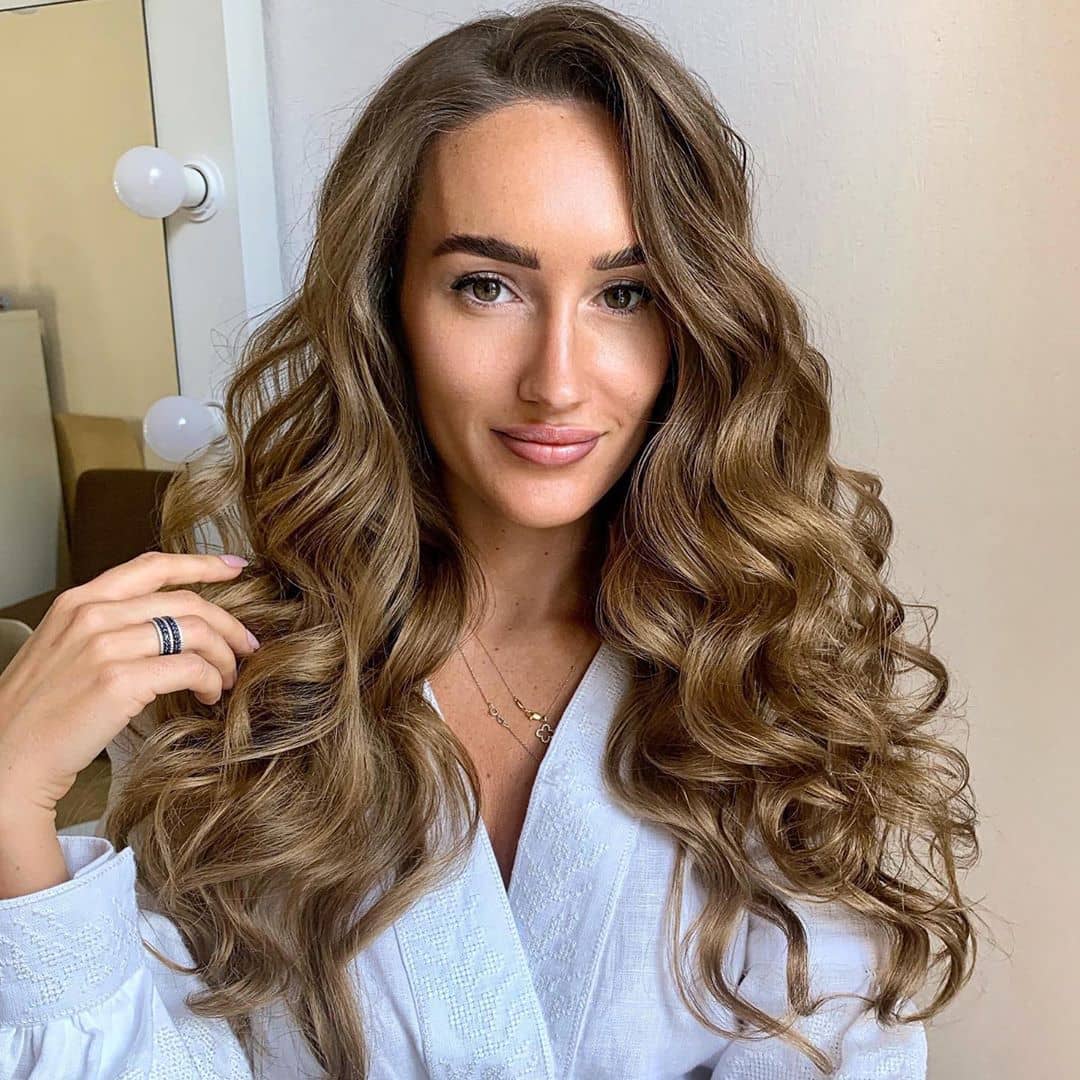 Who doesn't love long and juicy spectacular waves? Bring out your inner supermodel with this look. Make sure your hair is well hydrated. For bombshell waves, the more hair you have, the better, but you can always add extensions as needed.
To create this look, grab a curling iron with a wider barrel.
Balayage Lob with Long Bangs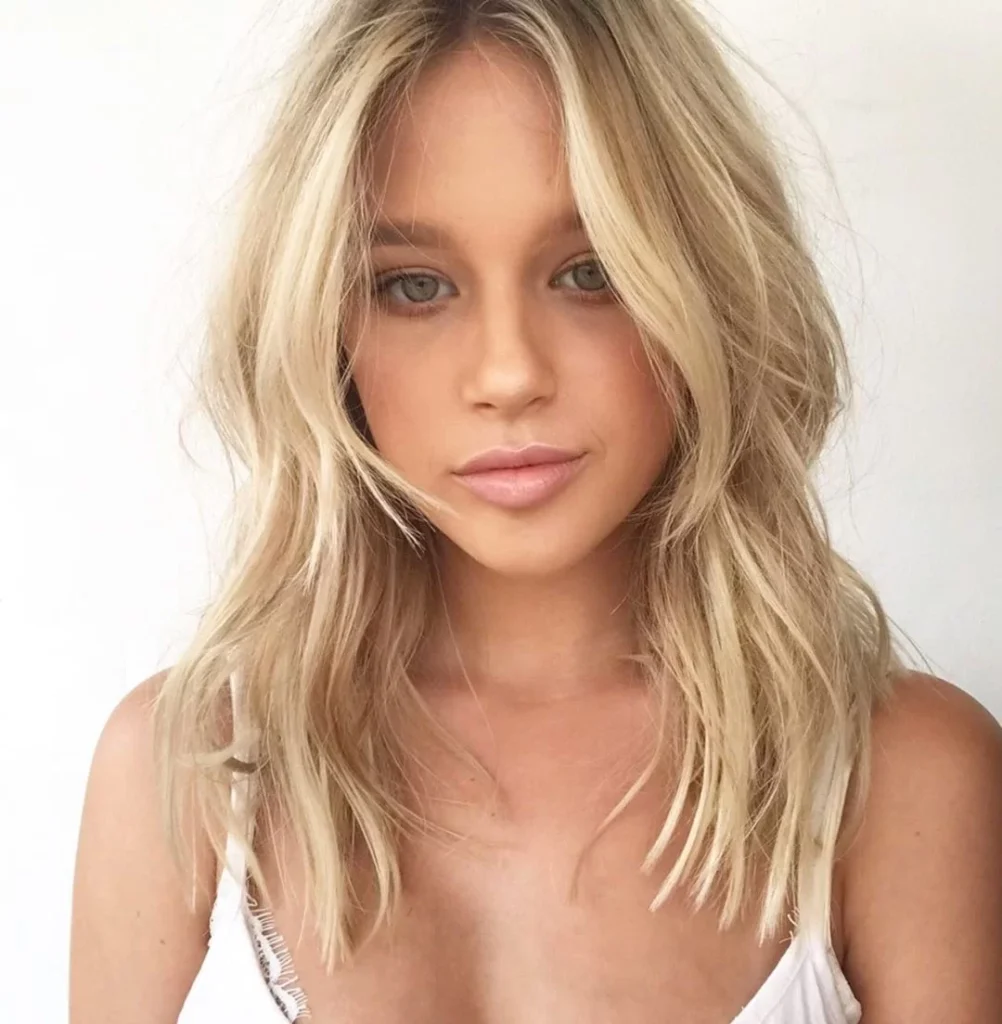 Fresh chop from the forehead is now in vogue. This style works so well for a symmetrical oval face shape.
Add some dimension by trimming the long bangs that frame the face. The effect of youth is instant. We love these sunny blonde highlights, but the slicked-back curl with long bangs will work with any hair color.
Asymmetrical Bob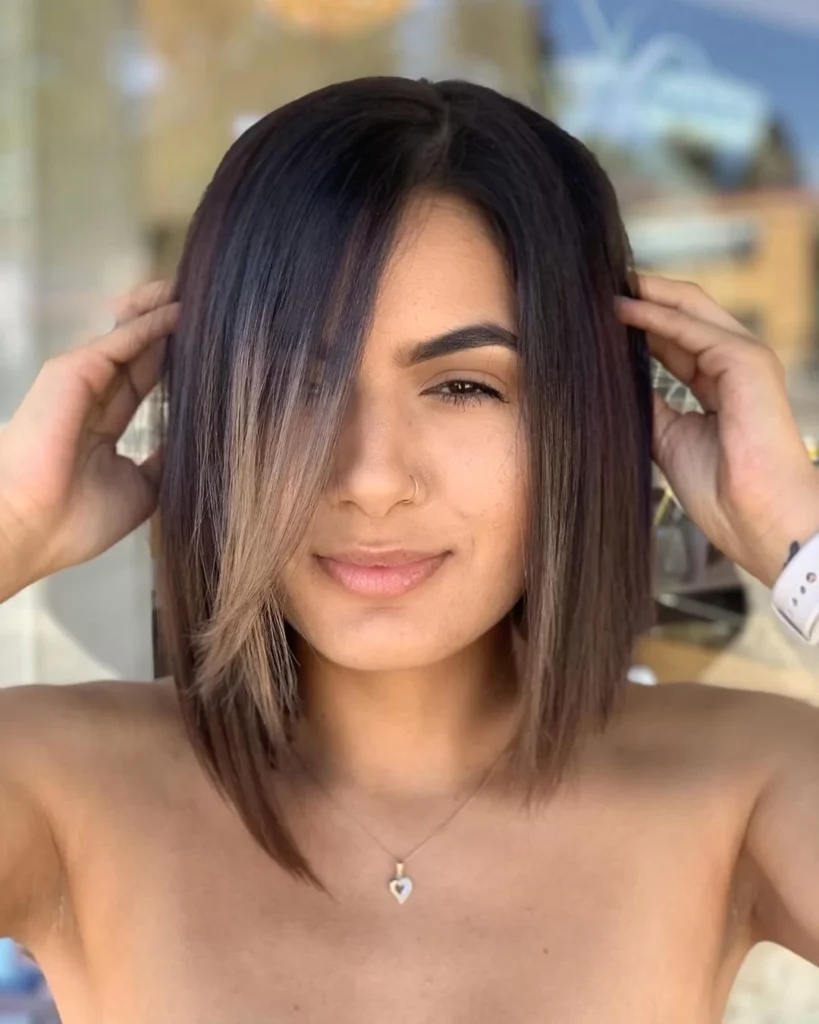 Bring out your inner edgy Victoria Beckham with this look! An asymmetrical bob is dynamic and sexy. The longer length on one side throws off the balance of an oval face shape in an appealing way.
Add a touch of highlights to the long bangs that fall around your jawline for Eye-Skimming Bangs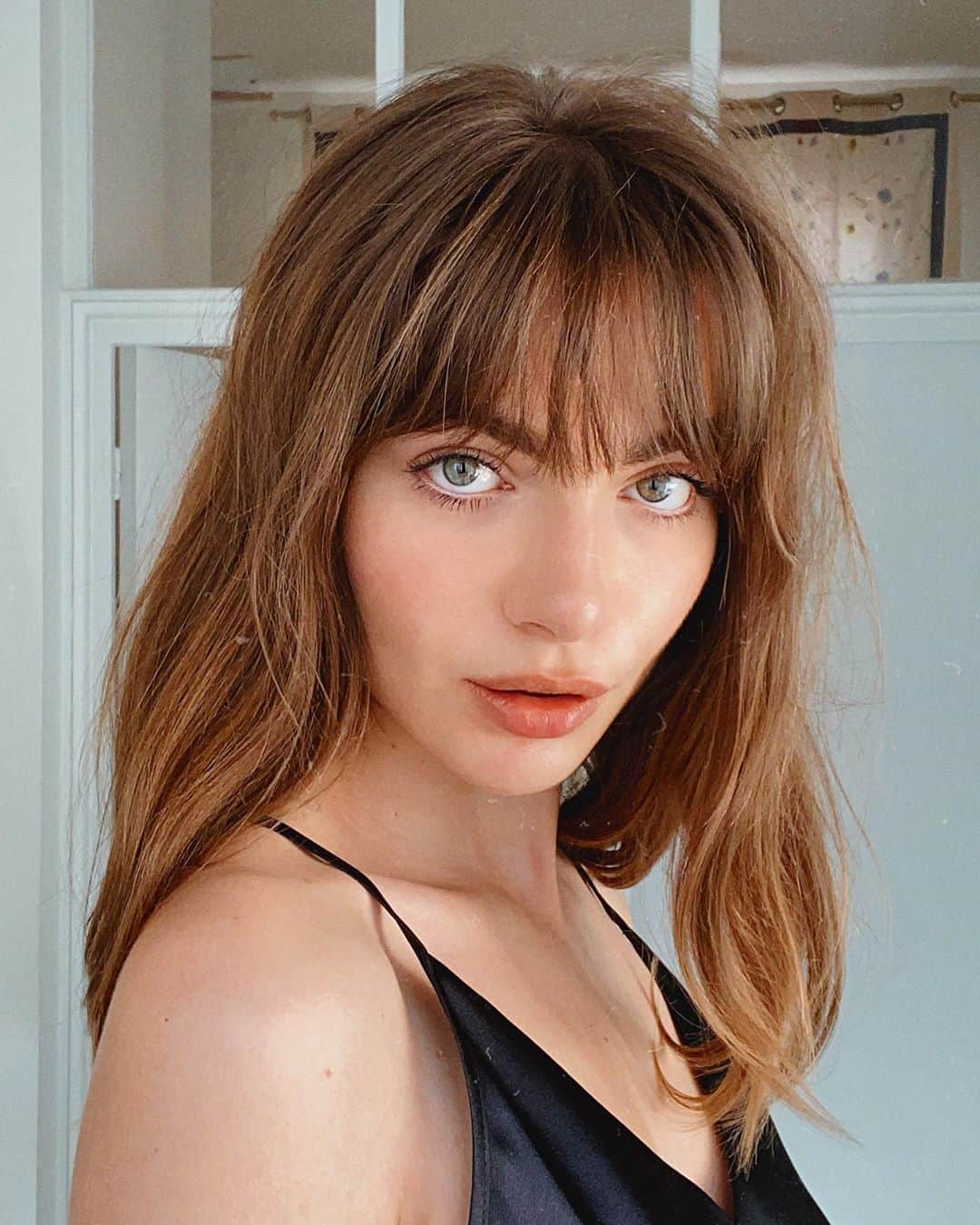 Because the proportions of your oval face shape are ideal, you can rock an eye-skimming fringe with ease.
This look shows off your beautiful eyes, cheekbones, and lips. Give them a little texture with a hair dryer and you're good to go! Eye-skimming bangs are best when somewhat sleek to keep the look pulled together.
Textured Bob with Side-swept Bangs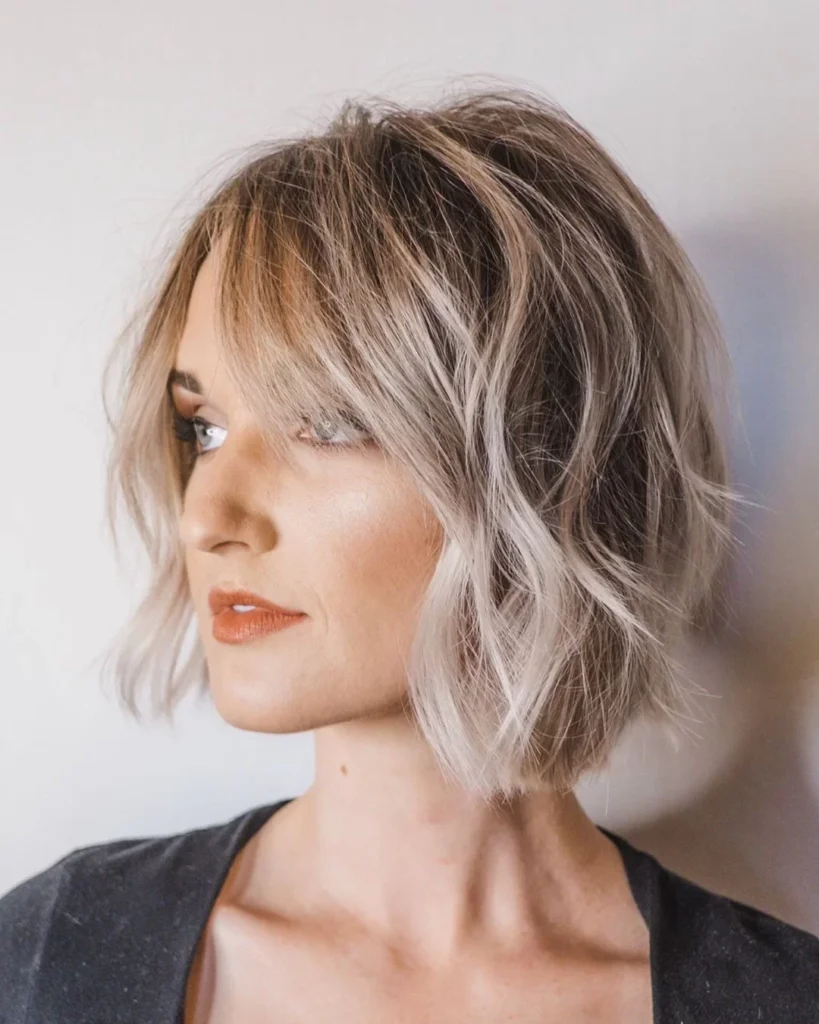 A sexy textured bob is very popular these days. Layers that end just below the chin highlight your jawline while the side-swept bangs frame your face.
This look is less polished so don't be afraid to texturize with your fingertips throughout the day.
Slicked Back for Oval Faces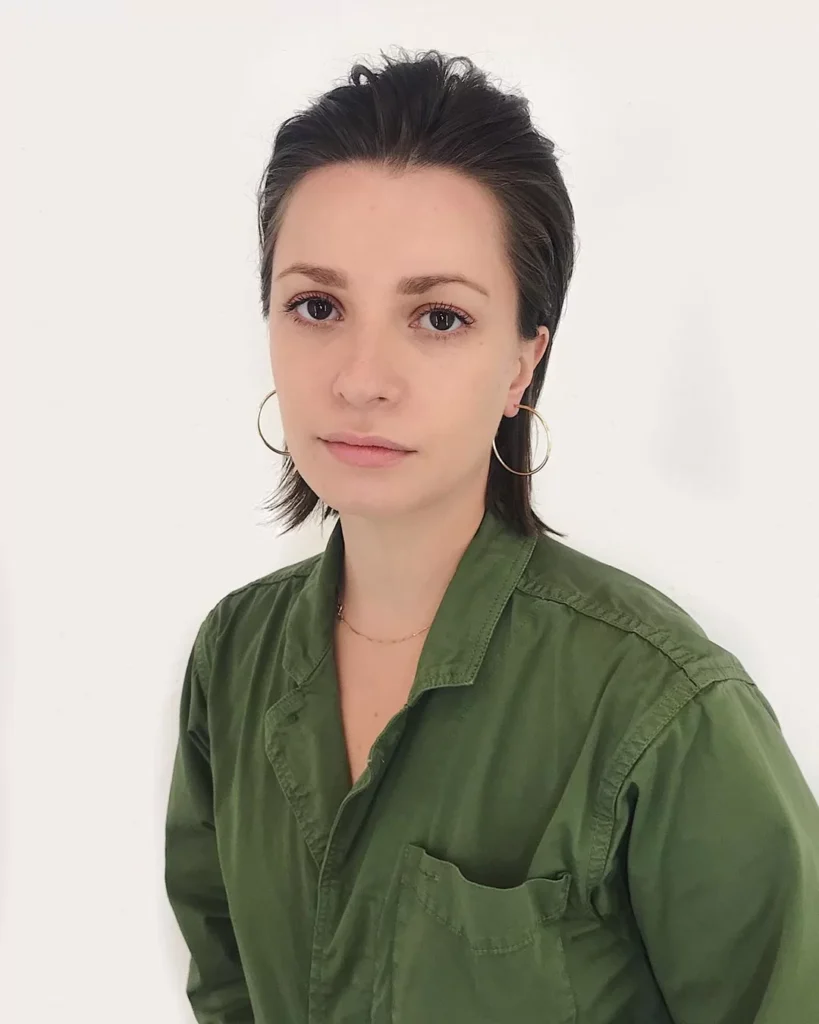 An oval face shape means balance, so feel free to bear it all with this powerful slicked back look. Whether your hair is short or long, you can absolutely rock this 'do.
To create a slicked back look, apply mousse and blow out hair straight. Concentrate height to the top of the head to keep this look dynamic instead of flat. Nothing highlights a gorgeous face more than a slicked back look for an oval shape.
Funky Pixie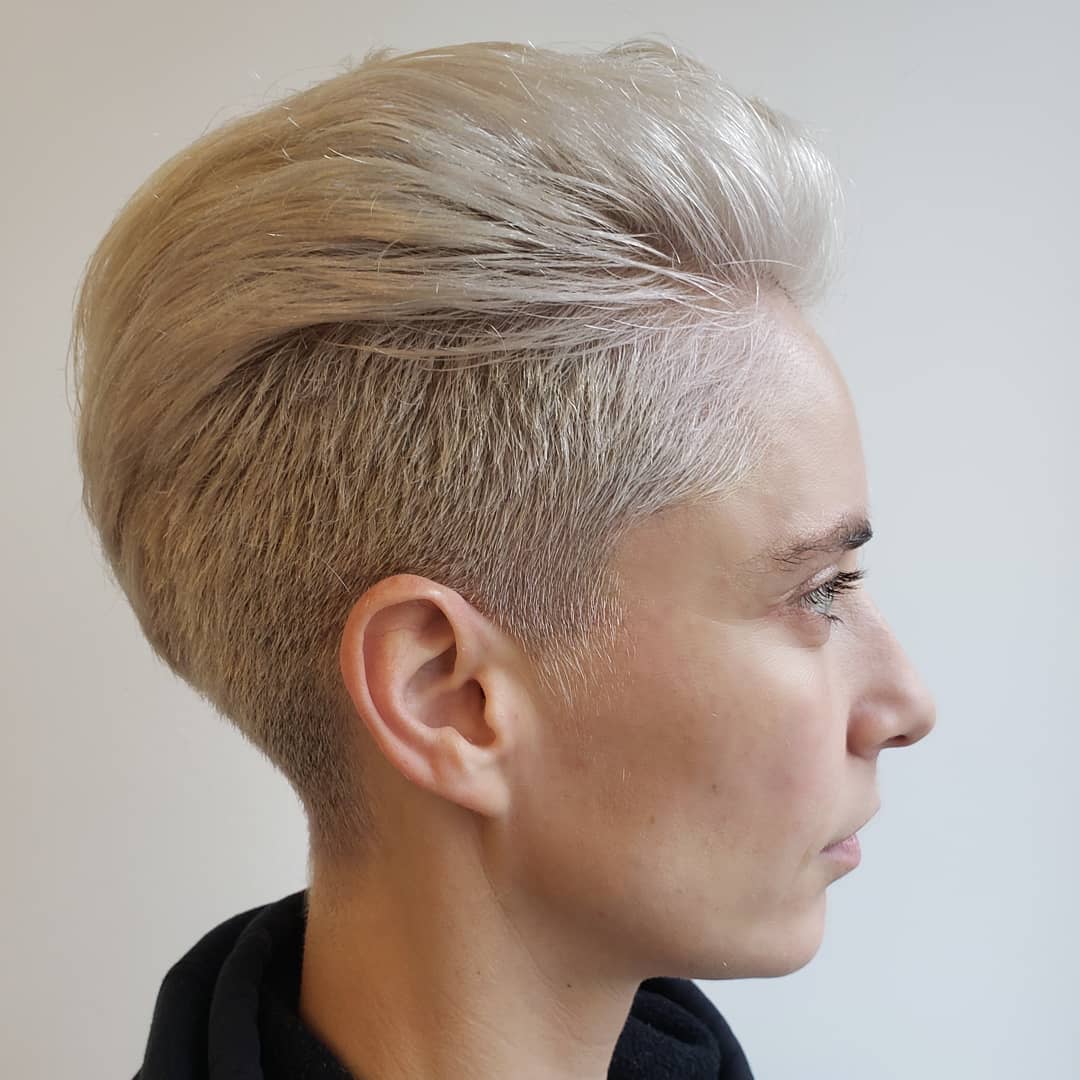 Get ready to bare it all with a funky pixie cut. If your pixie is on the longer side, create a height that your face shape can handle with a playful pompadour.
We love the shaved sides on this edgier pixie cut. Even though hair is short in a pixie style, there are tons of options to choose from when it comes to styling. Any age can totally rock this hair.
Face-Framing Bronze Balayage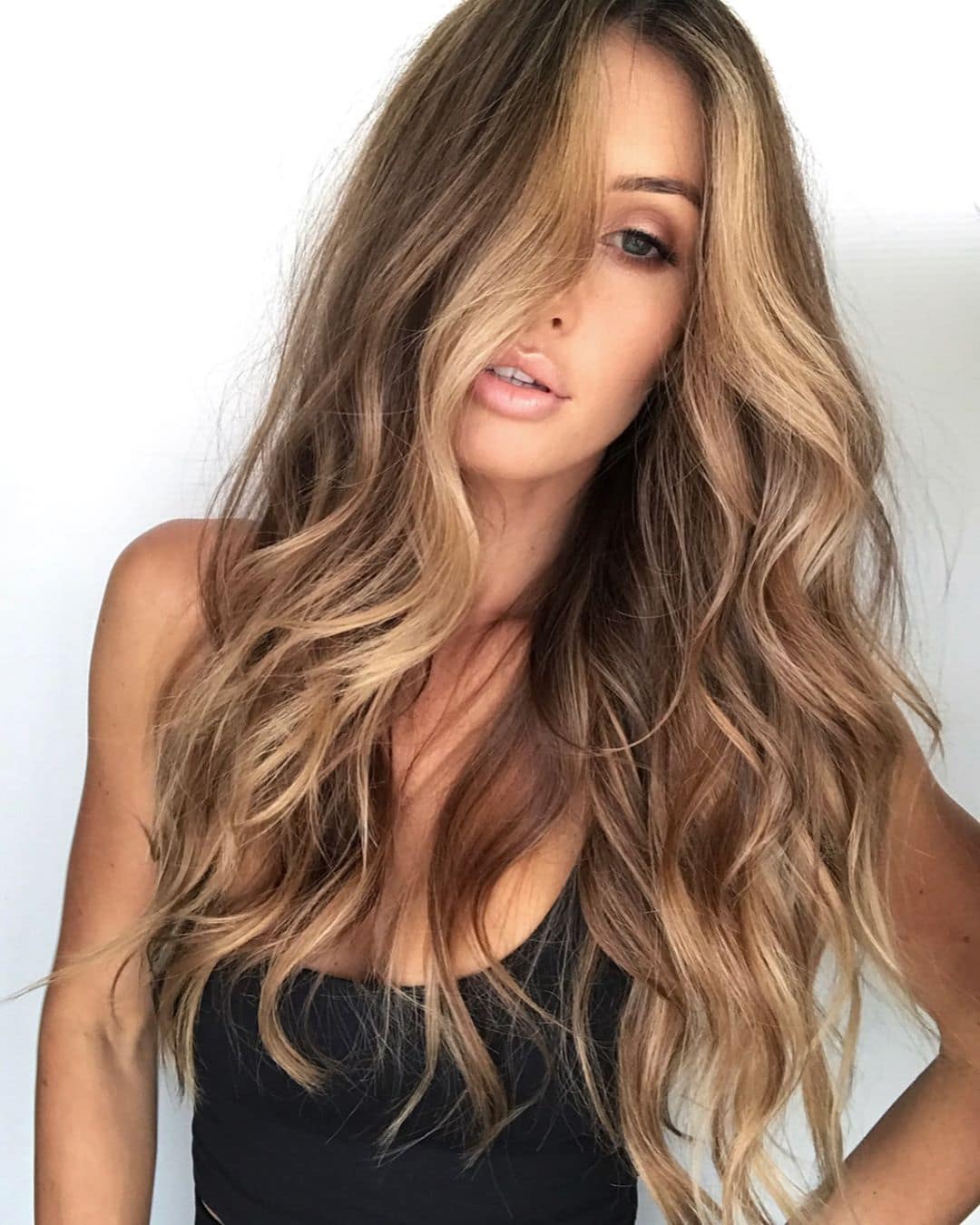 If face-framing layers aren't your thing, you can use color to highlight your oval face shape. This bronde balayage is modern, sexy, and pretty effortless.
Ask your stylist to focus the balayage technique around your gorgeous face. It will have a lightening effect, drawing the eye in at all of the right places. This look works on thick or thinner hair. All you need is a bit of texture!
Bob for Thin Hair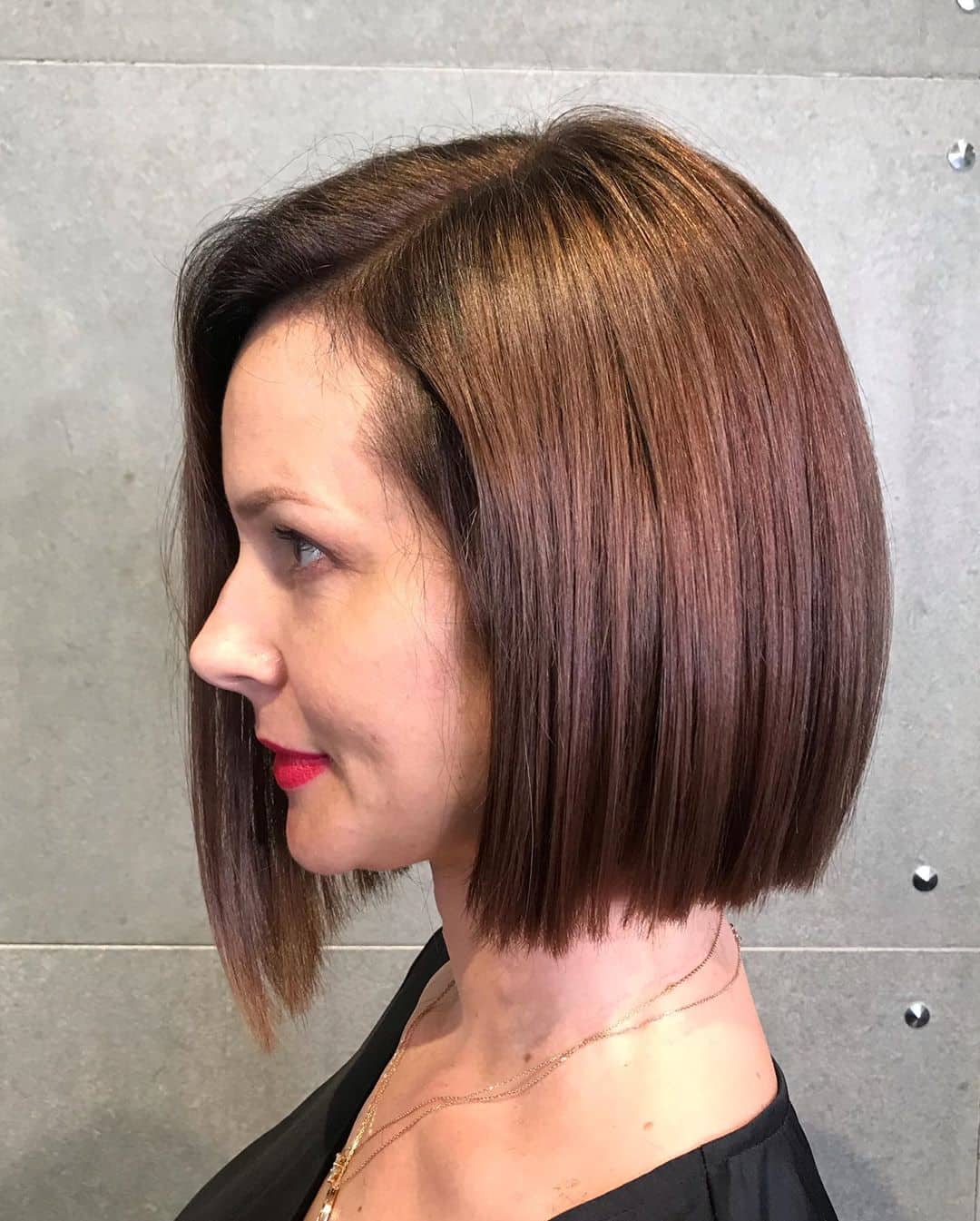 If you have an oval face shape but your hair is on the thinner side, shorter hair is the way to go. A beautiful bob is a great option that never skimps on style.
If your look is sleek and straight, add interest with a side part. Finer hair won't fall flat with the chin-skimming length of a bob.
Jewel Toned for Oval Faces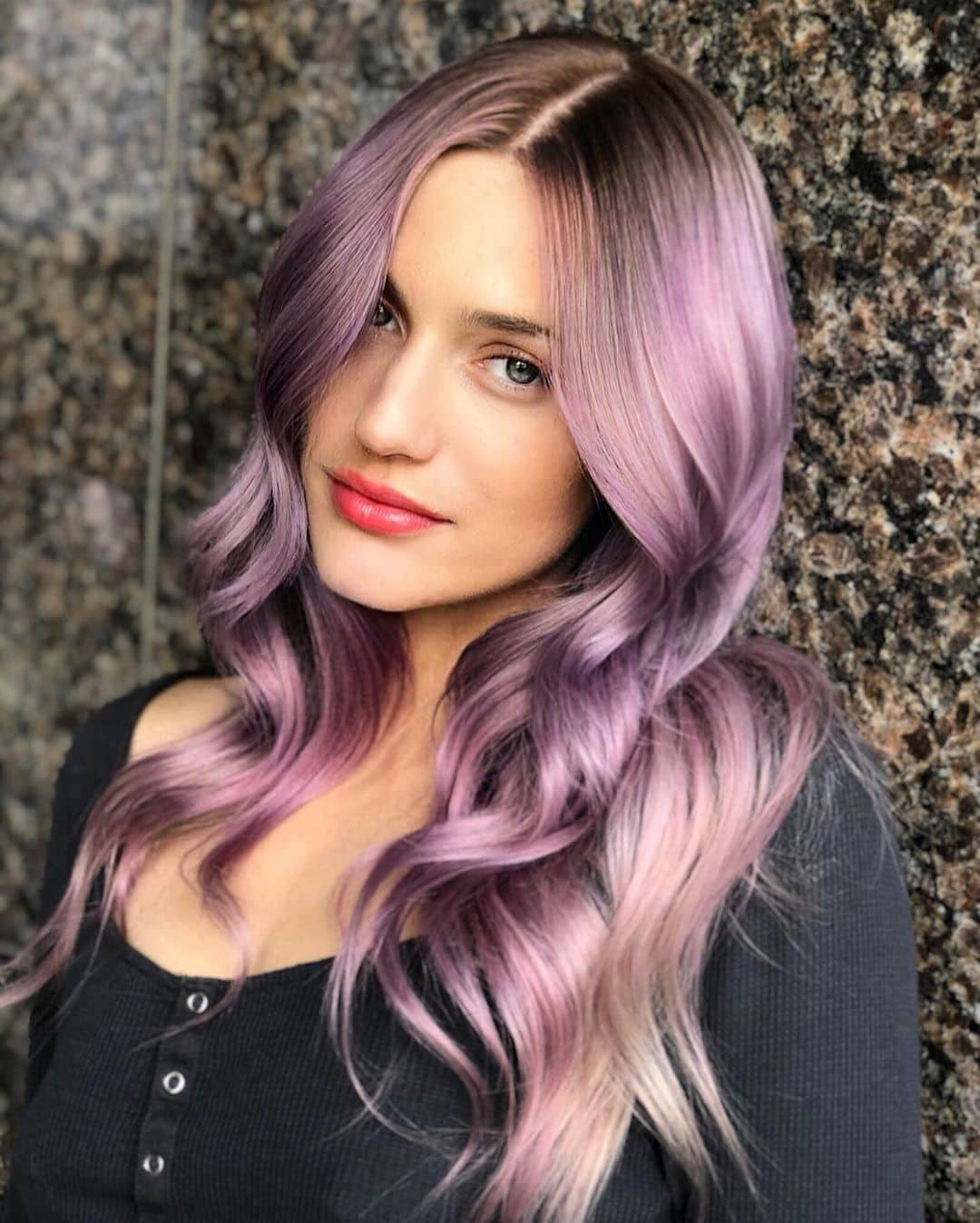 Because an oval face shape is perfectly balanced, you can handle a funky color like this rich purple pastel. No distracting cheeks, chin, or forehead here! Take advantage and rock that dynamic hue you've always wanted to!
To get this baby's look, the key is ultimate moisture and hydration. Deep condition hair to keep it silky and the color lux.
Eye-Framing Bangs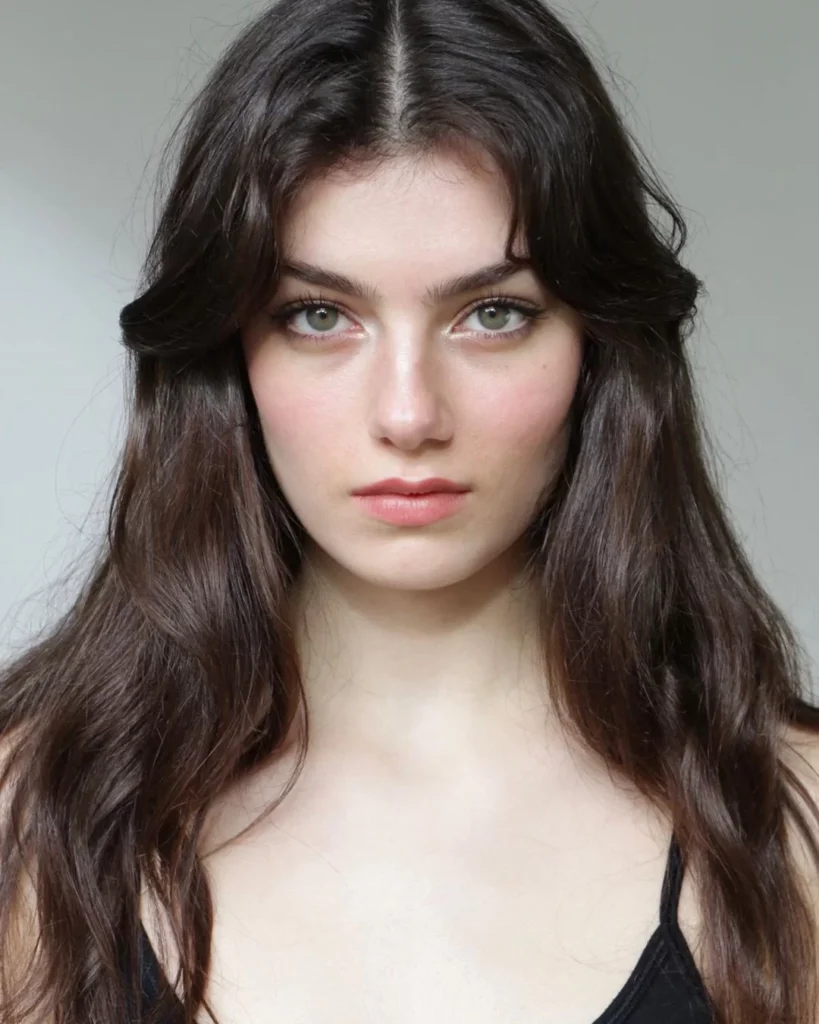 Show off your gorgeous eyes with some eye-framing bangs. Oval face shapes are balanced and symmetrical, so add dimension around your temples by sweeping back longer bangs.
This look works well if you have longer hair with natural texture. A stunning center part brings this whole look together.
Choosing the Perfect Hairstyle for Oval Face Shapes
As you can see, oval face shapes are versatile because of their balance. Chin and forehead are aligned so there is endless room to play with style. If you like to keep your locks long, add face-framing layers, dynamic balayage highlights, or a fringe swept any which way. For shorter hair, focus on your jawline, cheekbones, and temples for framing your face. There truly is a look to fit any personality, so which hairstyle will you choose?