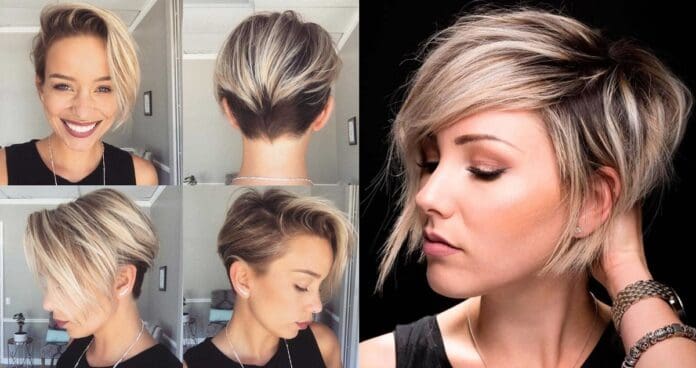 Let's face it. Short hairstyles are incredible. You don't have to take showers that last more than five minutes. You save hours of time in the morning because you don't have to spend an inordinate amount of time blow-drying and styling your hair. Plus, you automatically stand out in any crowd as the cool and unique woman with short hair. Cutting your hair short is a transformative life change for the better. Once they go short, many women never think of growing their locks again. If you want to make a hairstyle change in 2022, look no further than these 21 short haircuts for women. They will fill you with inspiration for the new year!
Short Hair Ideas: The Pink and Blonde Bob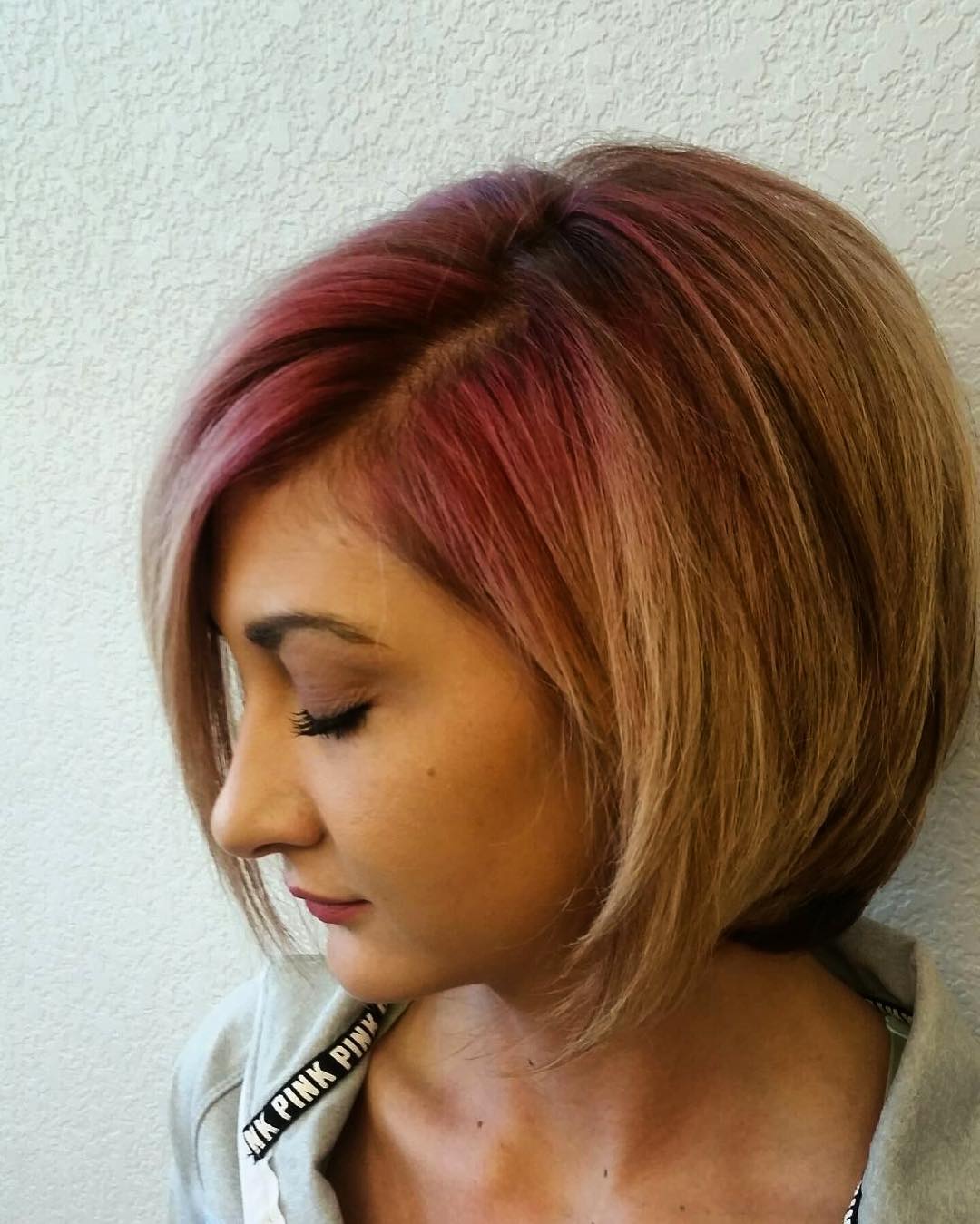 This one-of-a-kind pink and blonde bob turns the ombré trend on its head. It starts out with bright pink roots that gradually fade into honey blonde ends. A narrow brunette shadow root at the top helps keep this bob low-maintenance and helps you avoid running back and forth to the salon for a root touchup every other week. Piece-y layers give this cropped bob plenty of volume and dimension. Its uneven deep side part also boosts the volume of this bob cut, which easily accommodates both finer and thicker hair types.
Stylish Short Hairstyles for Women: The Pixie cut with side bangs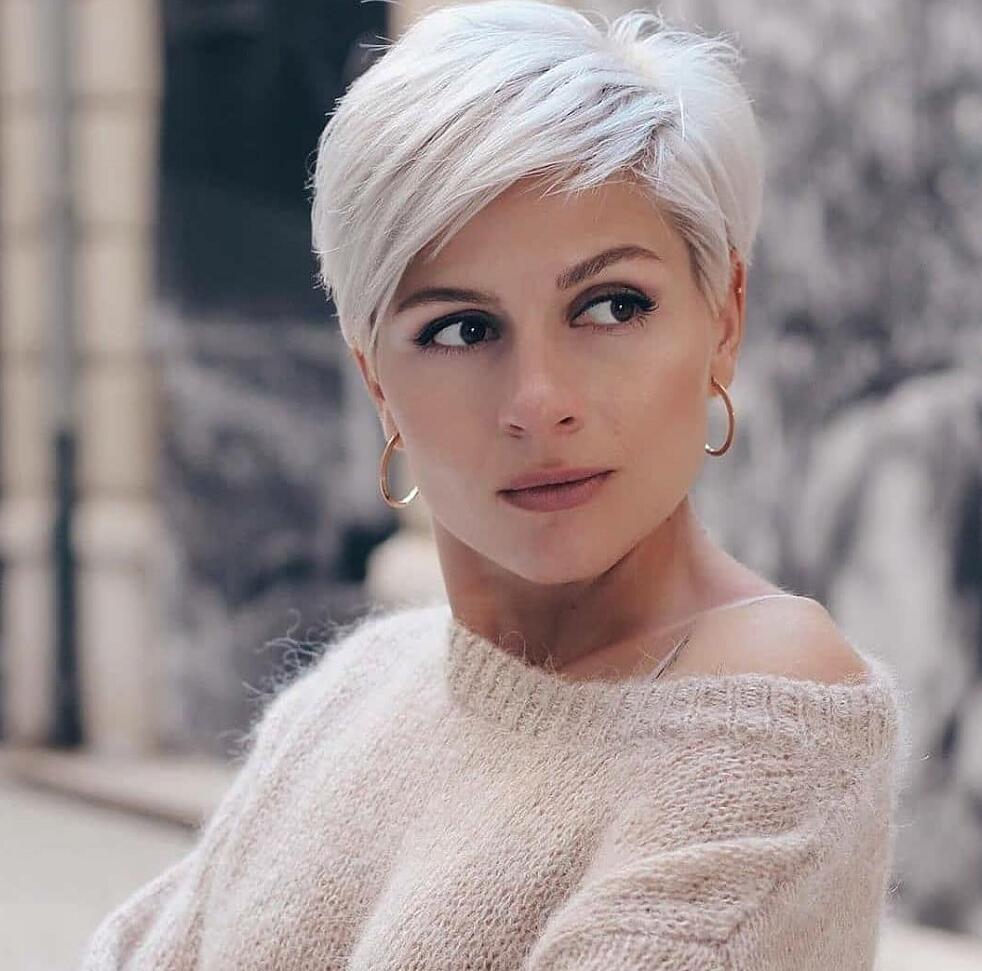 best short haircut for women
Short Strawberry Blonde Bob Hairstyle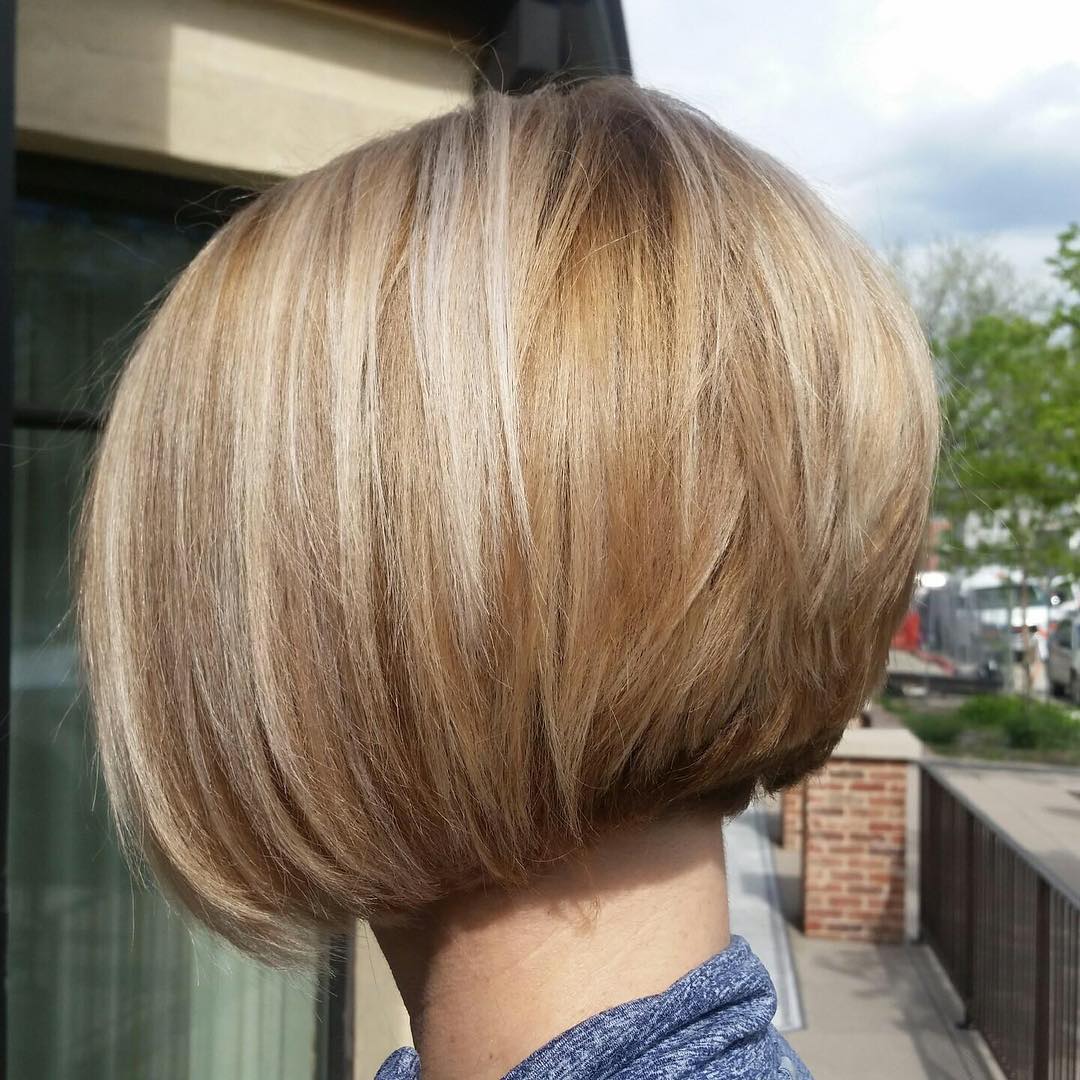 Strawberry blonde is a unique, eye-catching color that is ultra-flattering for a wide variety of skin tones and natural colorings. This cropped strawberry blonde bob is universally flattering. It features short, sleek layers and plenty of highlights that add interest and dimension to this classic cropped bob cut.
Blonde A-Line Bob with Bangs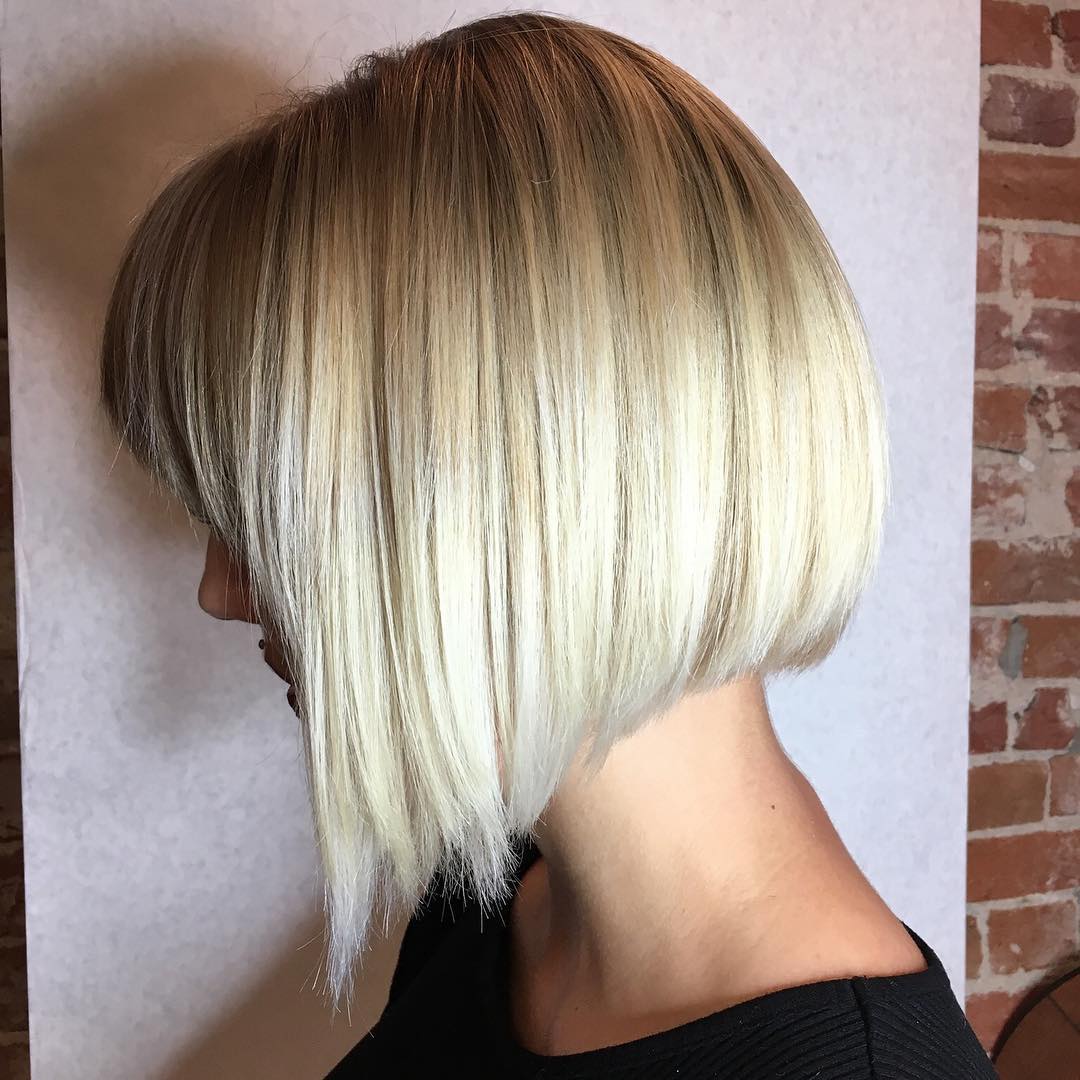 This blonde A-line bob is equal parts lighthearted and sophisticated, elegant and fun. It features cropped layers in back that rest at the nape of your neck and longer front layers that follow the shape of your jawline and extend down between your chin and shoulders. Bangs and lightly uneven front layers give this out-of-the-box A-line bob a unique finishing touch.
Easy Short Haircuts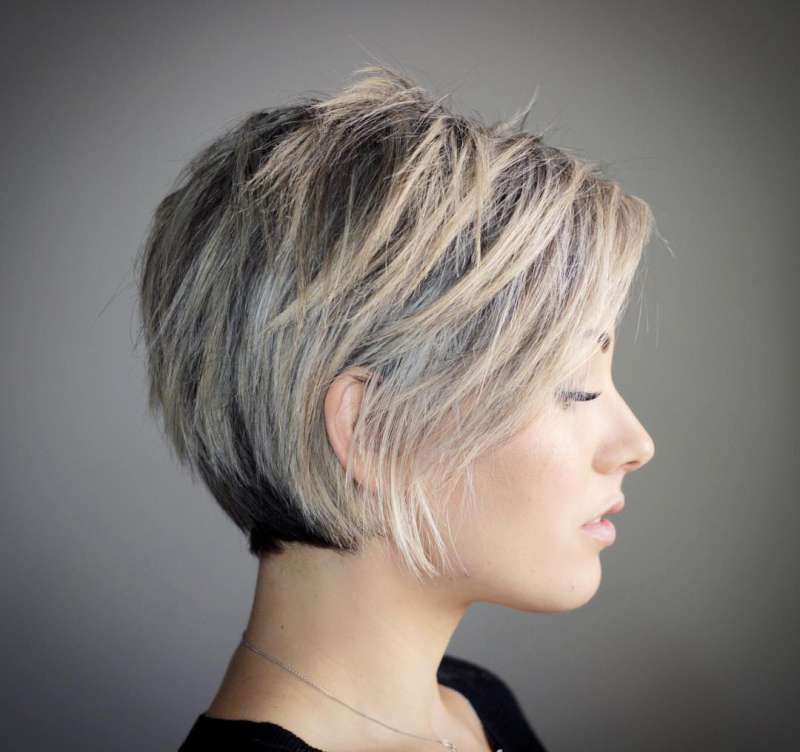 Short hair definitely comes with an abundance of benefits for any woman in terms of both style and convenience. However, many women complain that they get bored with their short hair after a while. There's no question that having cropped locks significantly limits the number of styling options you have available to you. While this increases the convenience of your life as a whole, it can also get boring and frustrating.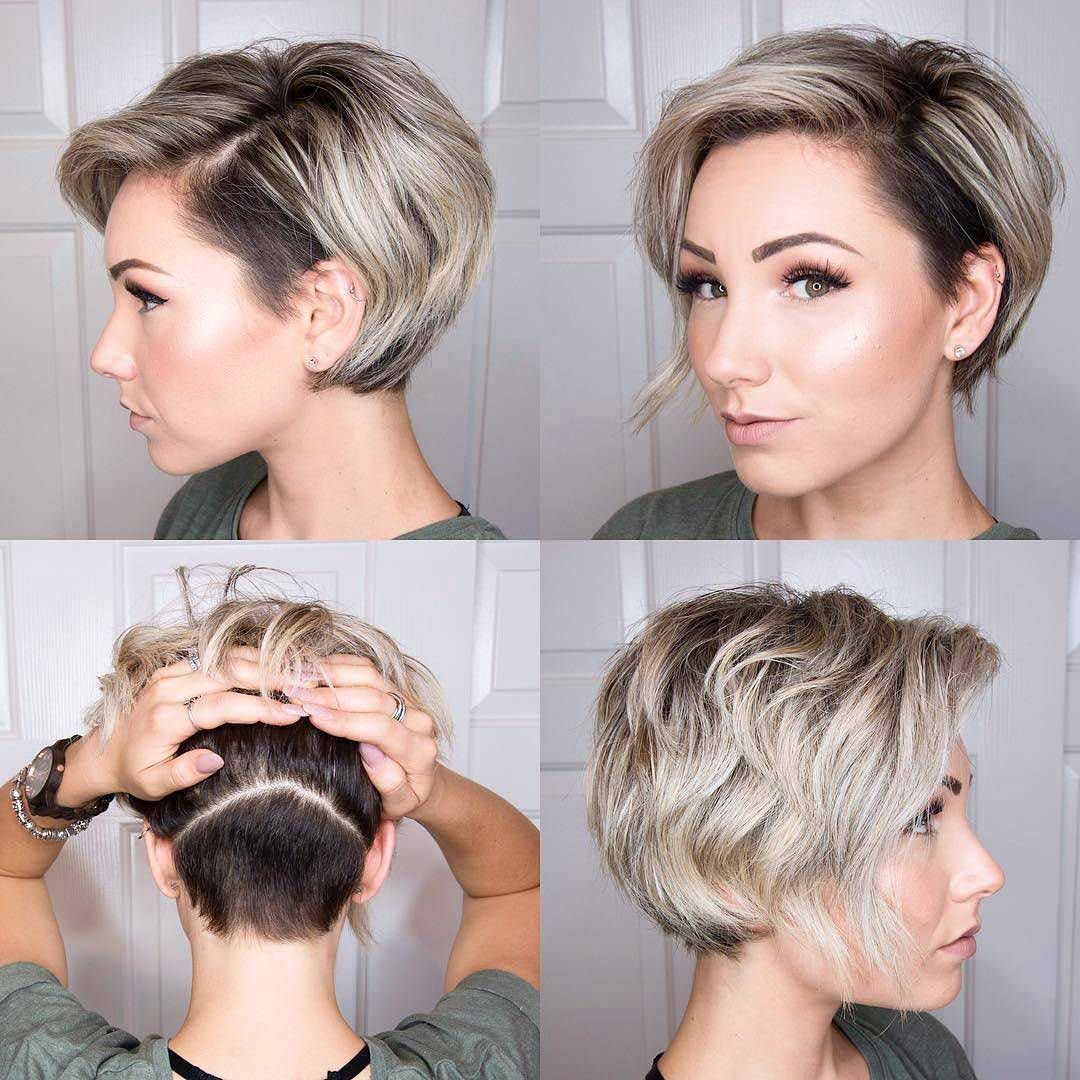 However, styling short hair in a variety of ways isn't impossible. It just requires a bit more creativity than styling longer hair. In fact, there are countless different unique ways you can style your short hair to change up your gorgeous look on a daily basis.
Braided Short Hairstyles for Women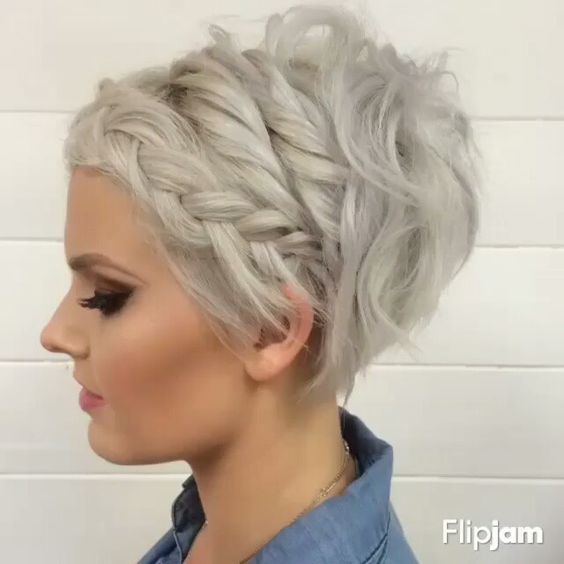 Once you cut your hair into a pixie, you might think that you can never enjoy the classic comfort of braided hair again. However, this simply isn't true. Even if the back of your cut is extremely short, you can create adorable braids using longer pieces of hair in the front. Then, just pin the braids under your hair for a unique twist on a classic style.
Blonde bob hairstyle with soft waves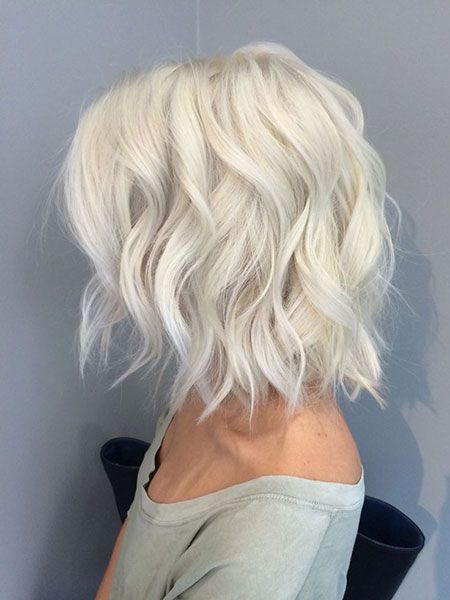 If your hair is long enough to straighten, it's definitely long enough to curl. Many women balk at the idea of curling their short hair. However, curling short hair shouldn't be something that receives scoffs of disbelief. As you can see from the picture above, short hair looks gorgeous nd voluminous when paired with loose curls.
Short Hairstyle for Women Over 50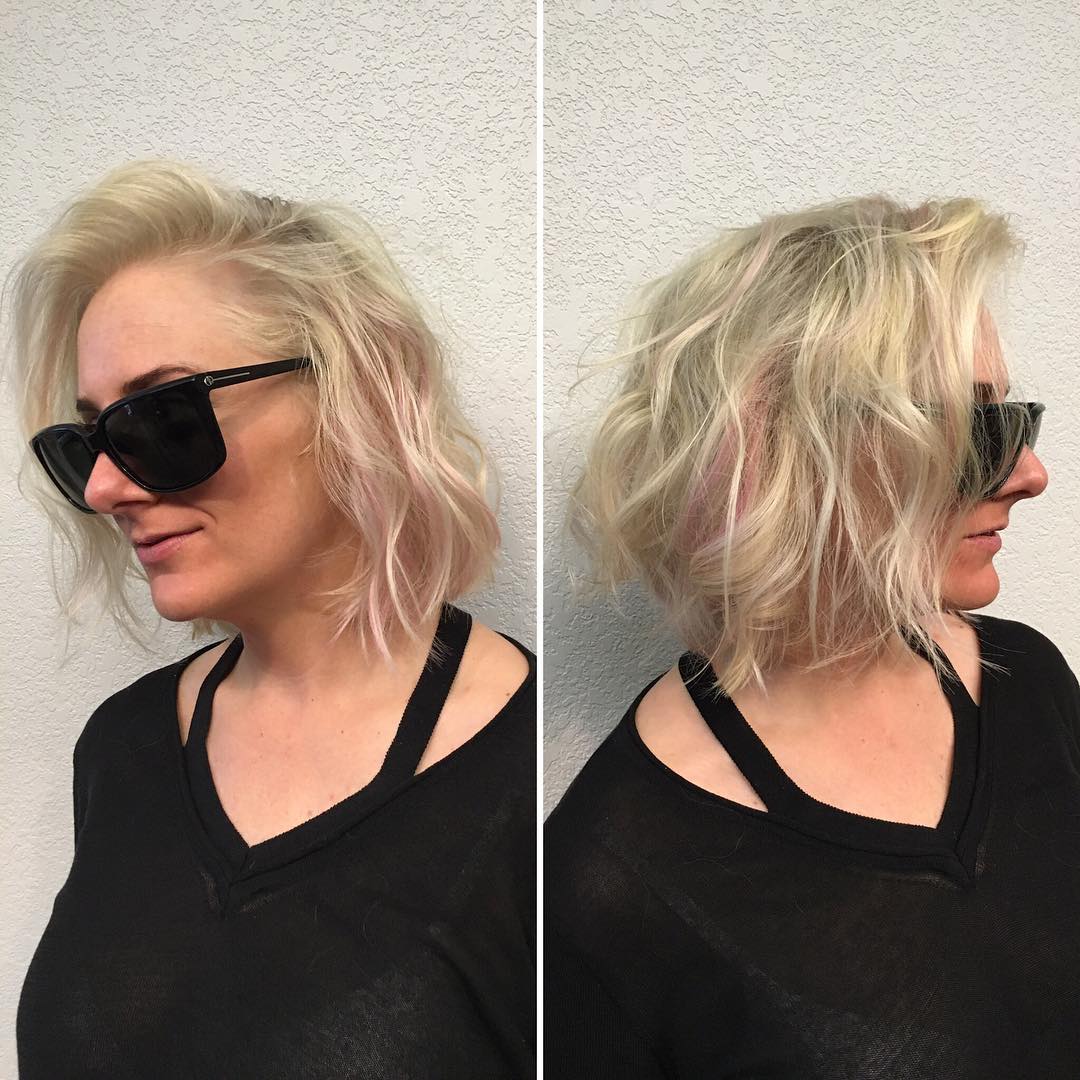 This shoulder-length blonde bob cut is on the long side of bobs in terms of length, which gives you plenty of styling options. This cut is perfect for women with naturally straight or wavy hair. You can wear it natural as you can see above or style it to be straight, wavy, curly–your options are endless.
Subtle pink under-layers add interest to this shoulder-length bob and give it a bright, colorful finishing touch that sets it apart from other similar bob haircuts.
Chic bob hair style for short hair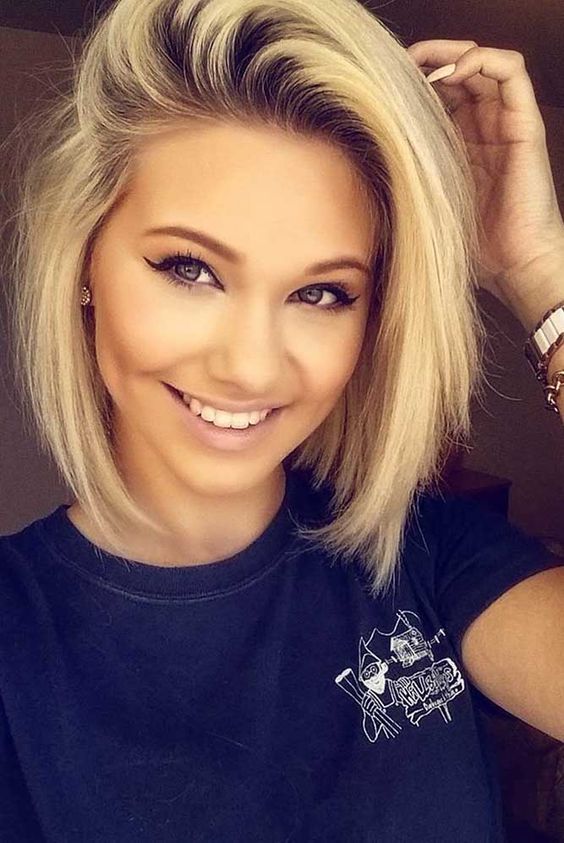 You can't go wrong with a classic, straightened style. Arm yourself with a heat protectant, smoothing product, and a high-temperature flat iron. Then, get to work straightening small sections of your cut at a time. You'll achieve a sleek, perfect pin-straight style in half the time it takes to straighten a head of long hair.
Spiky White Blonde Pixie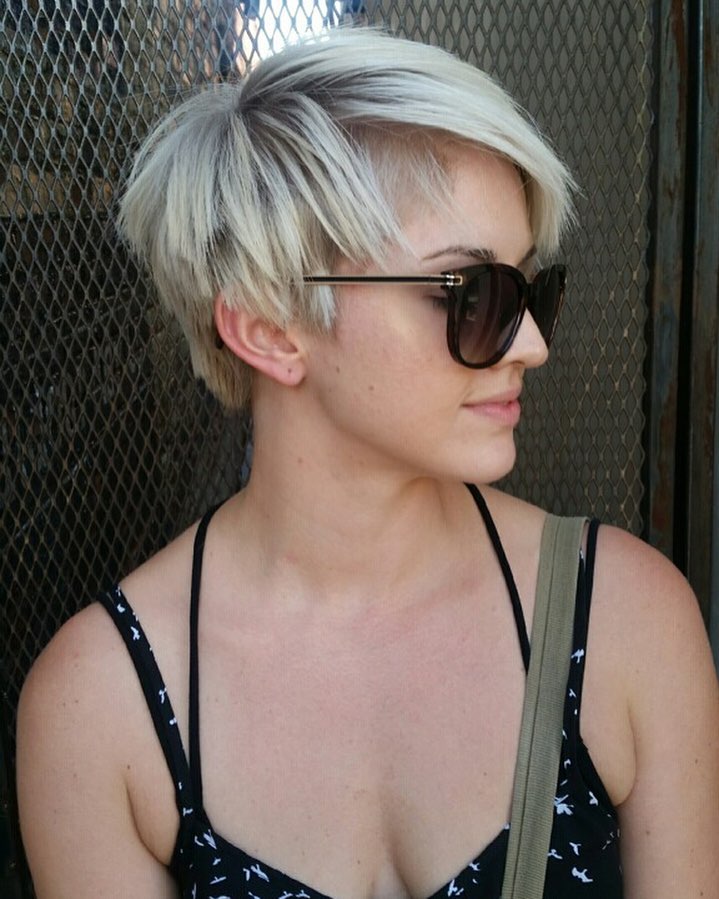 The choppy layers of this white blonde pixie give it a spiky finish that helps this pixie cut retain its volume and keeps it from falling flat. Short, choppy layers also make this pixie cut super quick and easy to style in the morning. Plus, white blonde is currently one of the trendiest hair colors in the world of women's hair and fashion. This white blonde pixie cut is ultra-trendy, low-maintenance, and a bold alternative to a classic cropped pixie cut.