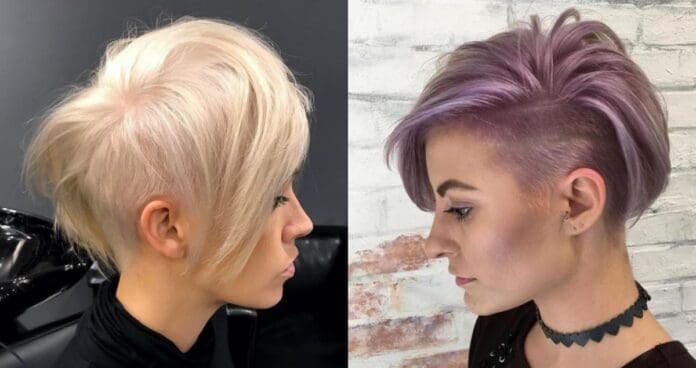 From the catwalks to Pinterest and Instagram, undercut pixie continues to be a favorite amongst style-savvy women. Brave, bold and full of fun, it's the epitome of low-maintenance and cool hair.
At its core, an undercut pixie haircut enhances pixie cuts with a fearless shave. This makes hair very easy to style and still gives you plenty of versatility, from tousled coifs to buzz-cut designs and flirty bangs. Check out the best pixie undercut hairstyles and select a trendy look to try in 2021.
Best Pixie Undercut Hairstyle Ideas
Hate having to dedicate extra time to styling your hair early in the morning? Enter the undercut pixie. It's beloved by the time-poor and perfect for those who want to make a statement with their hairstyle! Browse our inspiration for a style to suit you.
#1: Pastel Pixie Hairstyle with Undercut
Pinterest-worthy pastel shades look amazing on an undercut pixie haircut. Just be ready to commit to regular coloring as these on-trend tones tend to fade fast!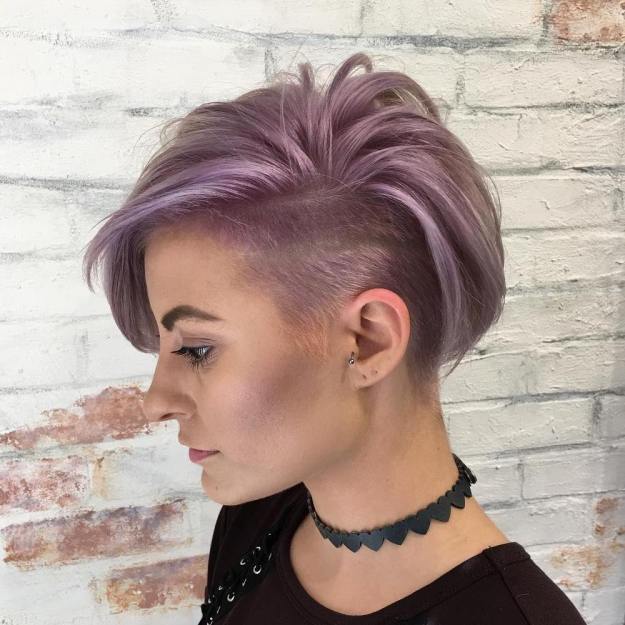 Instagram / @LADYLEE.LOOKS
#2: Asymmetrical Pixie with Pops of Color
If you prefer sleek hair, an asymmetrical pixie has it all: style, attitude and class. More than that, the asymmetry works great for balancing a round face shape. We love that this style suits both thick and thin hair, with pops of color keeping it fun and playful.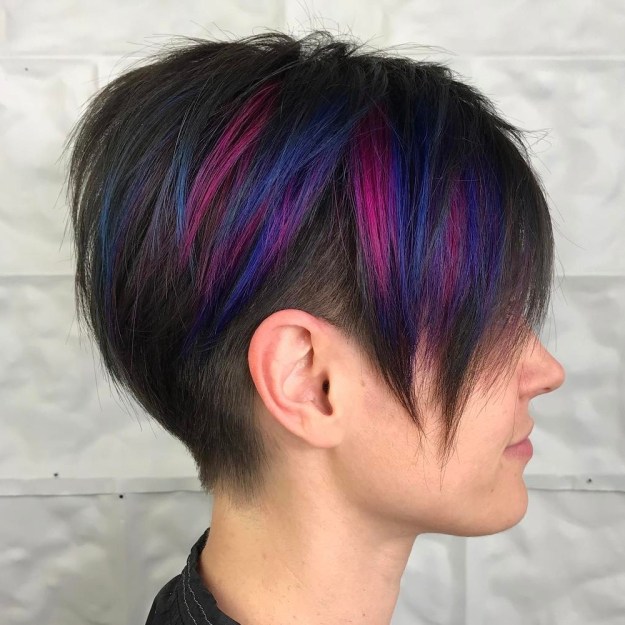 Instagram / @JUSTBHAIRATL
#3: Gray Short Pixie Cut
Beautiful in its simplicity, a super-short pixie undercut with fade can do no wrong. This style suits those with naturally straight hair, helping it effortlessly fall into place every time it's washed.
Advertisement
Save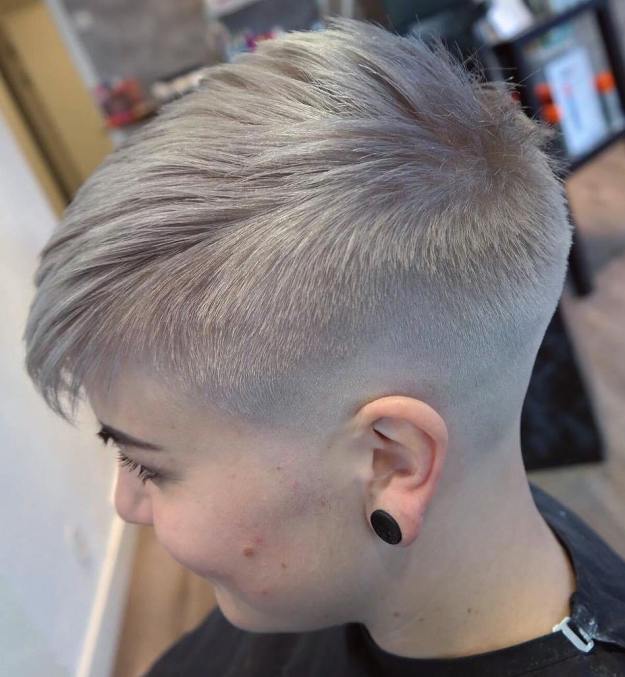 Instagram / @ART.WITH.SARA
#4: Pixie with Sleek Undercut
A sleek, androgynous pixie style is ideal when time is of the essence on those busy mornings. Just run a little styling product through the lengths as you rush out the door!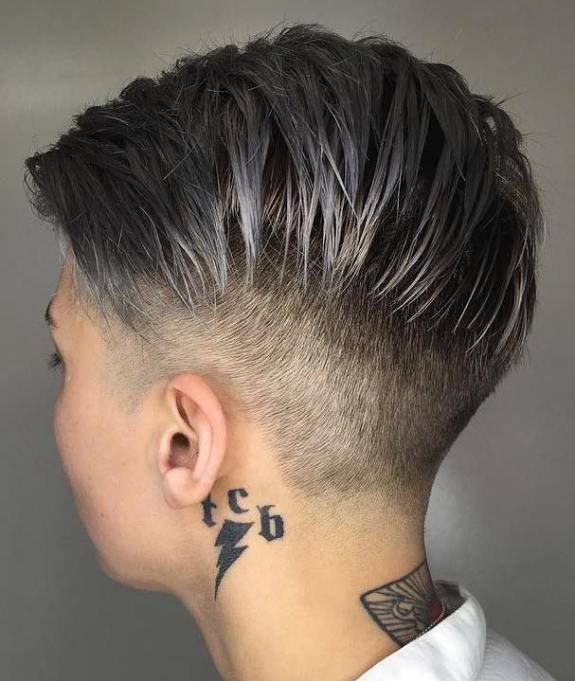 Instagram / @SHAGBOSTON
#5: Short Hair with Blue Highlights and Undercut
Tap into the rainbow color trend and transform your short hair with hues of icy blue. So stylish, it'll have you seriously re-considering your current color!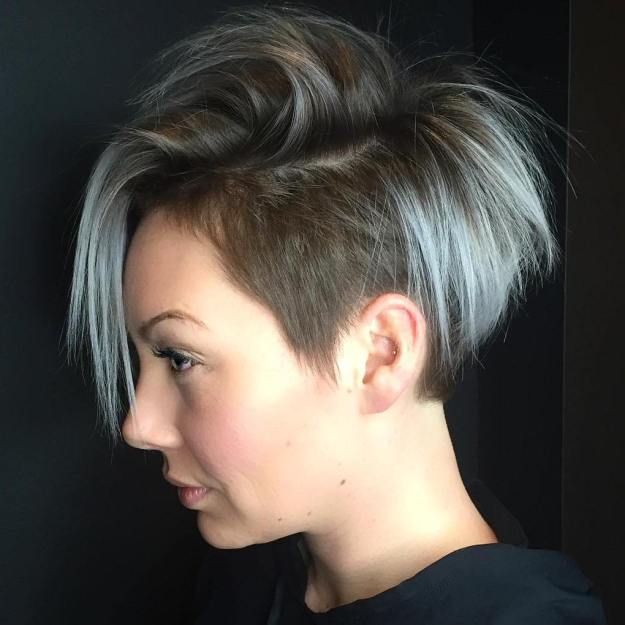 Instagram / @HAIRDESIGNBY_TAY
#6: Feminine Pixie with Asymmetrical Undercut
Tempted to wave goodbye to your lengths? A long pixie cut looks feminine and gives you more styling options, while an undercut on one side is the perfect introduction to super-short hair.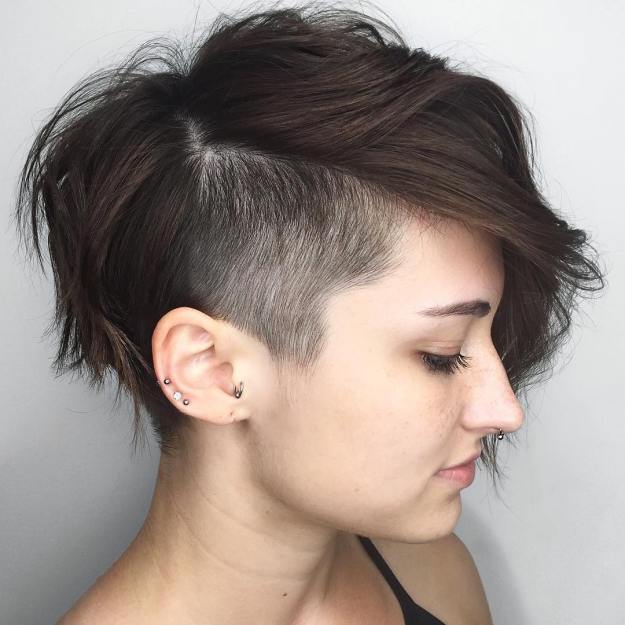 Instagram / @HAIRDESIGNBY_TAY
#7: Disconnected Pixie
Random razor-cut strands that fall over the disconnected undercut and long wispy fringe are real show-stoppers. Spice it up with highlights for short hair to add dimension to your natural color.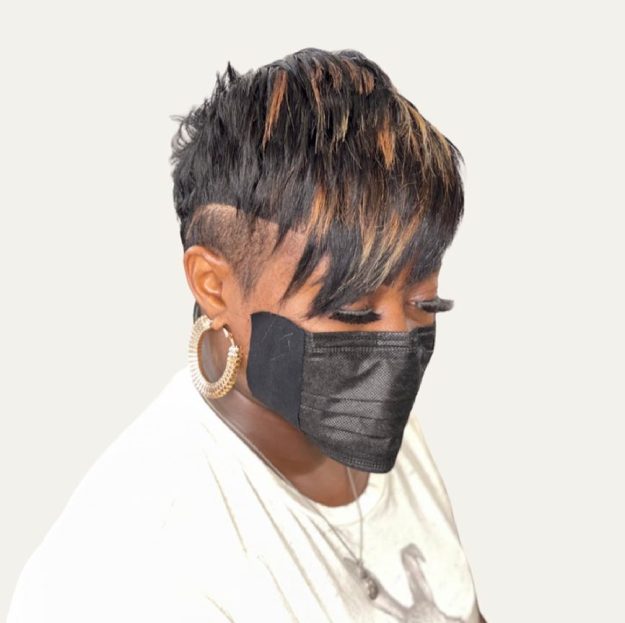 Instagram / @DAMASTERSTYLIST
#8: Sleek Coif with Double Sided Undercut
Crave a style with an effortlessly cool back view? A modern rockabilly meets pixie cut is the way to go. Forgo a parting and style the longer hair back into a sleek coif with a root lift, setting in place with a lightweight hairspray. Have you noticed how blonde highlights flatter the style?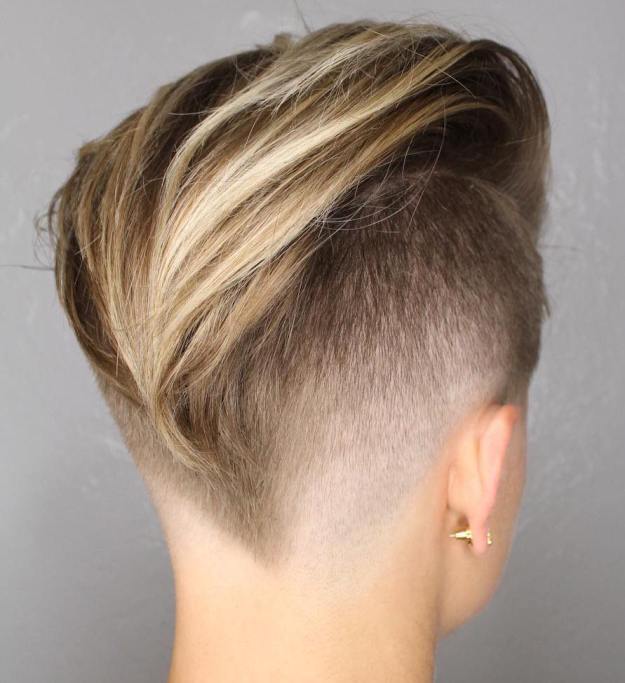 Instagram / @DILLAHAJHAIR
#9: Razor Cut Pink Pixie with Edgy Undercut
Kaleidoscope colors can transform your hair. Shades of baby pink and light purple will last well on blonde hair, while razor cut ends and a side undercut will bow to the modern female mullet trend.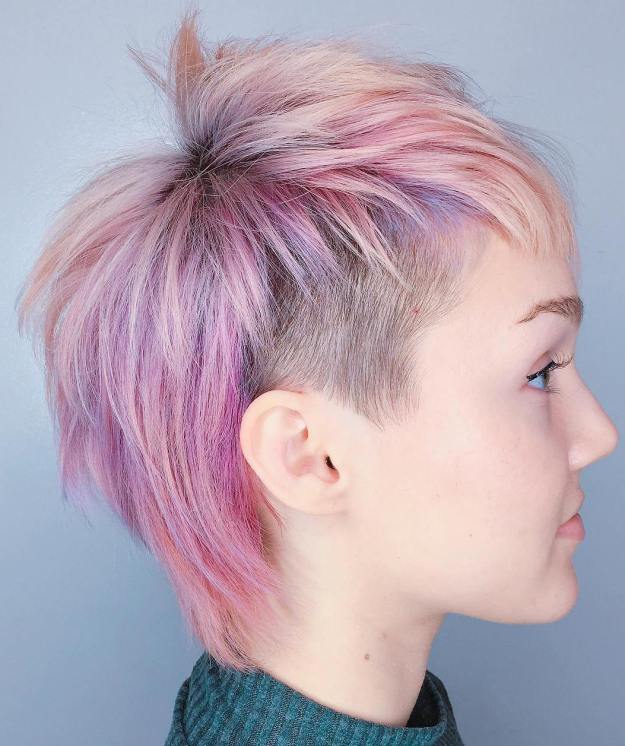 Instagram / @SAMKANEHAIR
#10: Classic Undercut Pixie Haircut
If the thought of an extreme undercut scares you, start small. Have your hairdresser shave just a small section into one side and keep your longer layers intact so you can disguise your buzzcut beneath whenever you wish so.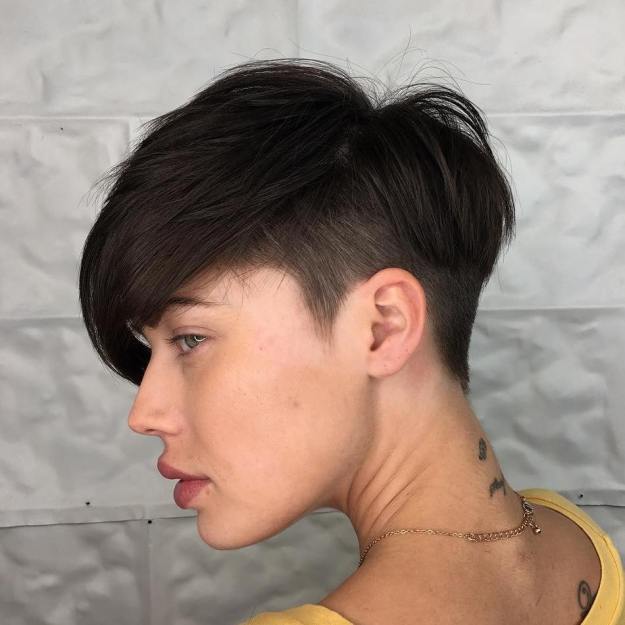 Instagram / @JUSTBHAIRBYVON