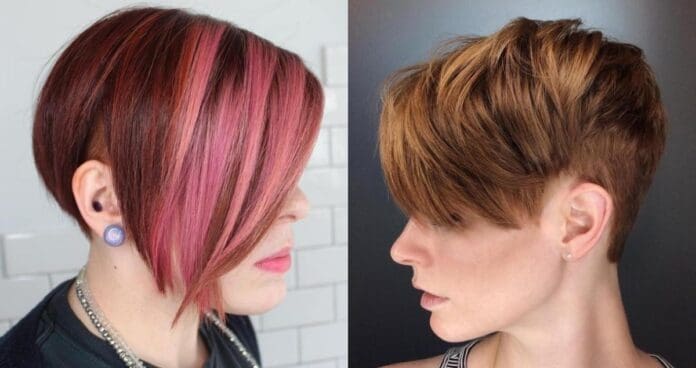 Pixie cuts are timeless and always in demand, all year round. As girls all over the world ditch their long tresses in favor of sweet, short and sassy coifs, the asymmetrical pixie cut is an ever popular choice.
Ideas for Asymmetrical Pixie Cuts
Pixies with asymmetry can look very different. The most popular choice is the long bangs swept to one side and a temple undercut on the other. You can vary the length of your pixie and play with textures – straight/choppy and wavy/choppy will give two different looks. Incorporate color: whether it's a solid pastel hue or a two-tone hair color solution with natural-looking shades involved, you'll add interest points to your style. So, why don't we see the pictures?
#1: Asymmetrical Pixie with Highlights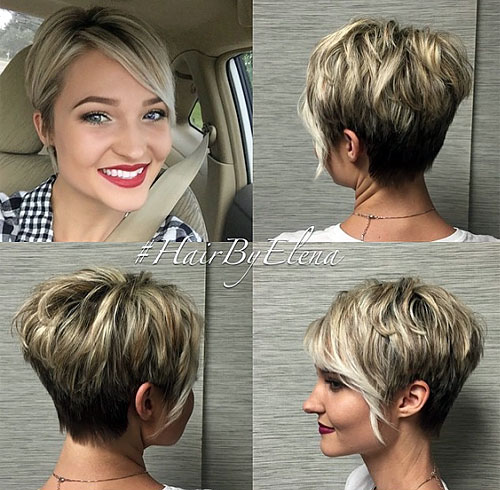 SOURCE
Pixie cuts are already so lovely on their own, the only thing that can really make them better is a creative color. Incorporate some highlights into your next layered cut, lightening up the face, framing long strands, as well as working some blonde hue throughout.
#2: Long Asymmetrical Pixie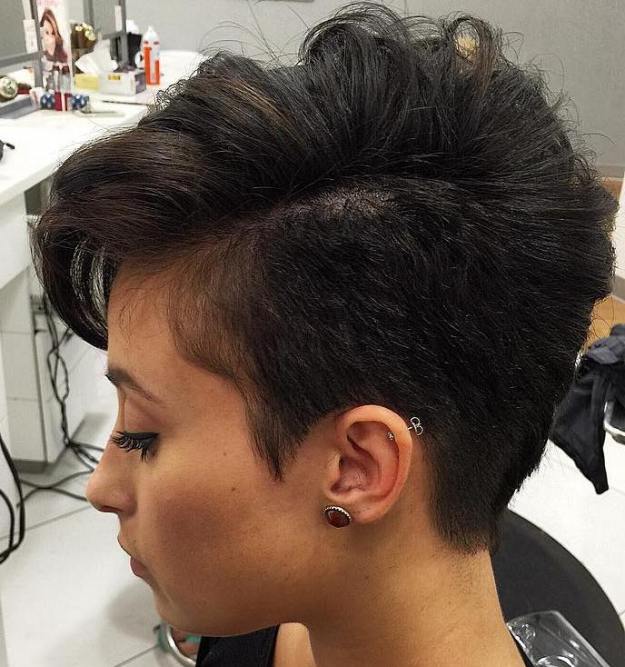 SOURCE
Whether your hair is curly or straight, a pixie cut doesn't have to be super short. Opt for a long section, either on one side or down the back. This edgy yet still girly look is perfect for those who want short hair but aren't ready to fully commit to a standard, one-option style.
#3: Short Cut with Long Bangs
Sweet and sassy, long bangs can really define a hairstyle. This cut is ideal for thick-haired girls who can pull off some extra fullness in the back with long bangs sweeping down one side of the face. Super cute for summer or whenever you feel like trying something new, this cut is perfect for those who are weary from long hair demands.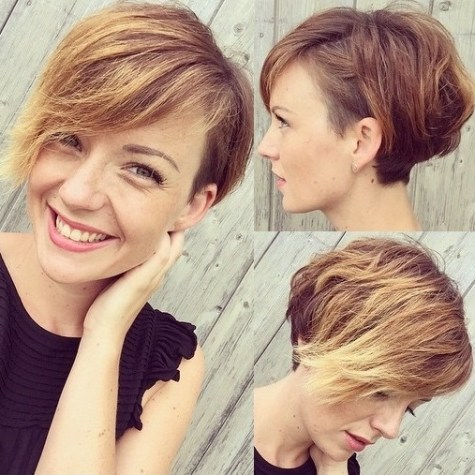 SOURCE
#4: Shaggy Layered Cut
Shaggy haircuts can bring out the eyes, minimize the forehead and seem to change a face's shape. If you've always wanted a pixie cut but have been concerned about it looking too strict, go for a shaggy version. The bright side? If you don't like the way it looks, you can always transform into a traditional pixie — rather than the other way around when once it's gone, it's gone.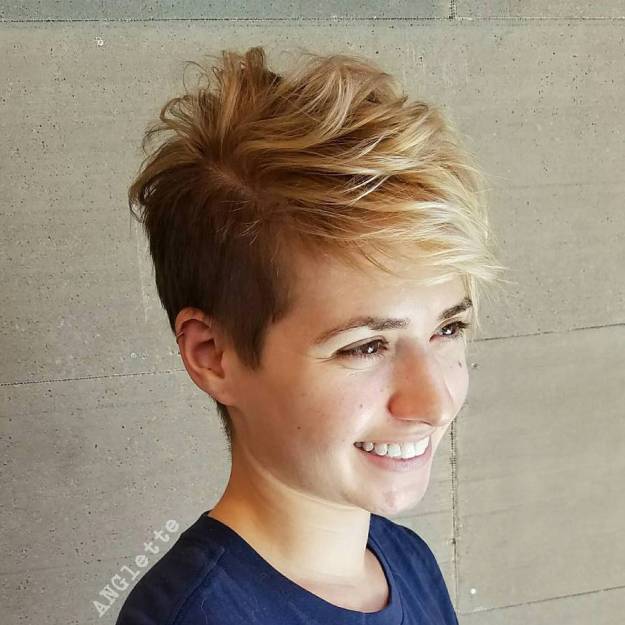 SOURCE
#5: Simple Brunette Pixie
If you are looking for a haircut ideal for thin hair, a graduated pixie cut with asymmetrical angles may work best for you. When it comes to styles for fine hair, hairdressers like to add in body by "stacking" the cut. This boosts volume and produces the best end result.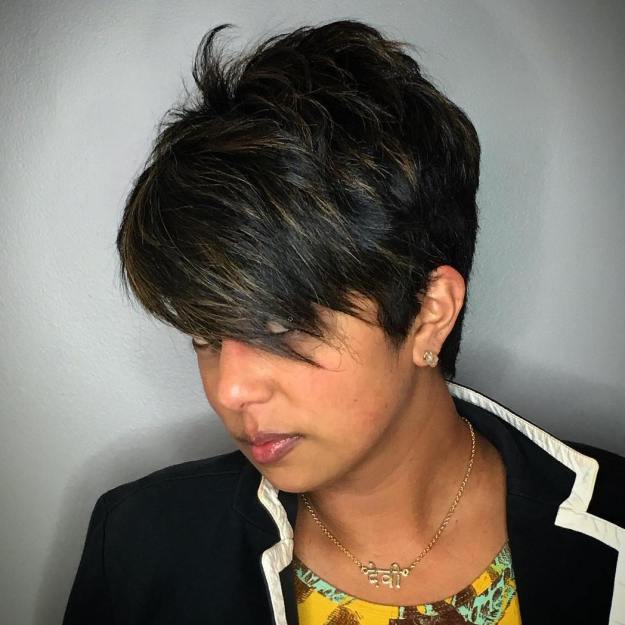 SOURCE
#6: Low Maintenance Crop
Looking for a low maintenance hairstyle? A close crop is the one for you. Ask your hairdresser for tapered sides and back, while leaving the top marginally longer. Train this section to one side by warming some styling wax between fingertips and running through the lengths for an edgy, asymmetric effect.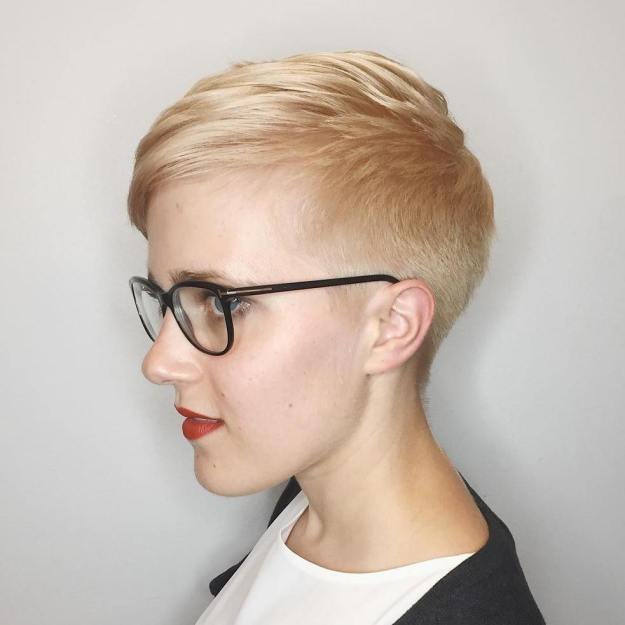 Instagram / @ARTANDSCIENCESALON
#7: Bold Pixie with Playful Streaks
The asymmetrical pixie undercut can go from cute to edgy in a matter of minutes. Take this bold lady's, fun, sexy and cool look. She's opted for an extreme undercut on one side and a long, tousled fringe on the other. It's even laced with some stunning fuchsia highlights. Bright and beautiful.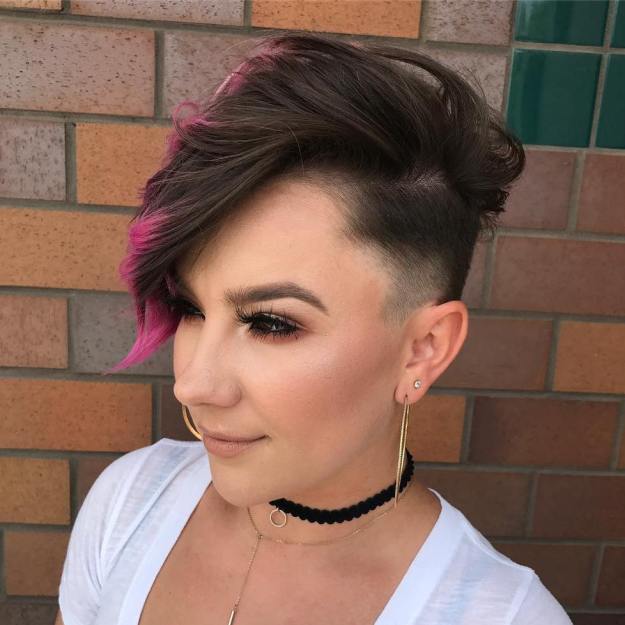 Instagram / @KATIEZIMBALISALON
#8: Cute Crop with Long Side Bangs
Damaged, fine locks? Say goodbye to split ends with a beautiful short haircut. A pixie cut is great for starting afresh as you'll have all those damaged ends chopped off. To maintain an air of femininity, ask your hairdresser for a sweeping side fringe. A go-to when your hair needs some serious TLC.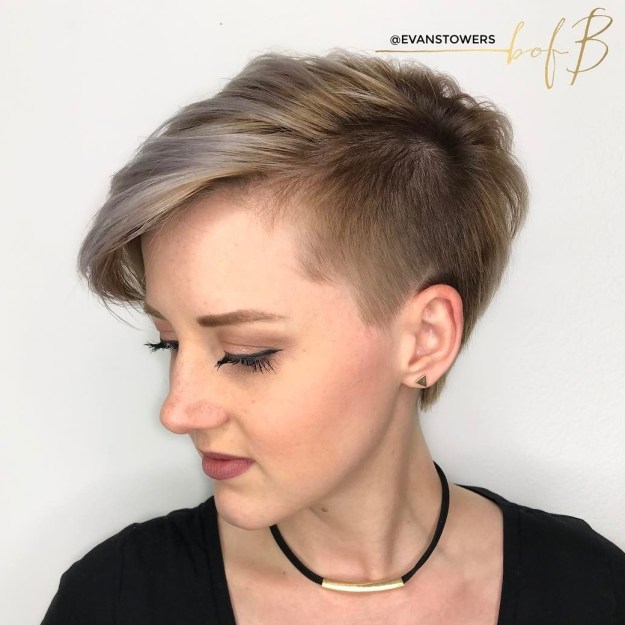 Instagram / @EVANSTOWERS
#9: Choppy Style with Tapered Nape
If you plan to visit a salon to get a new cut, be sure to bring pictures that include a side view of your desired chop. It'll give your hairdresser the inspiration he/she needs to get this amazing do just right — from the graduated back to layered side bangs, show your perfect cut from all angles!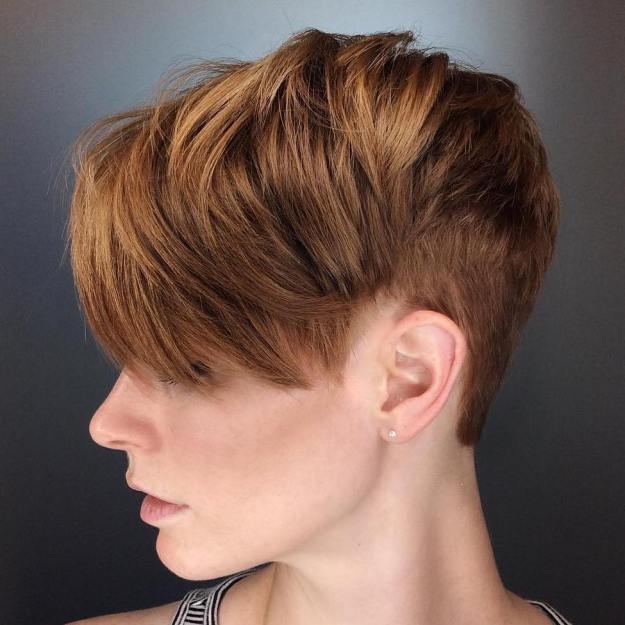 Instagram / @COURTNEYXCENTRICHAIR
#10: Asymmetrical Side Parted Pixie Bob
Looking for the best asymmetrical pixie cut for oval faces? You'll find them all having one thing in common — face framing layers. Sweeping bangs that hit right at the cheekbone will add definition to oval face shapes, while a cut with an undershave is both edgy and beautiful!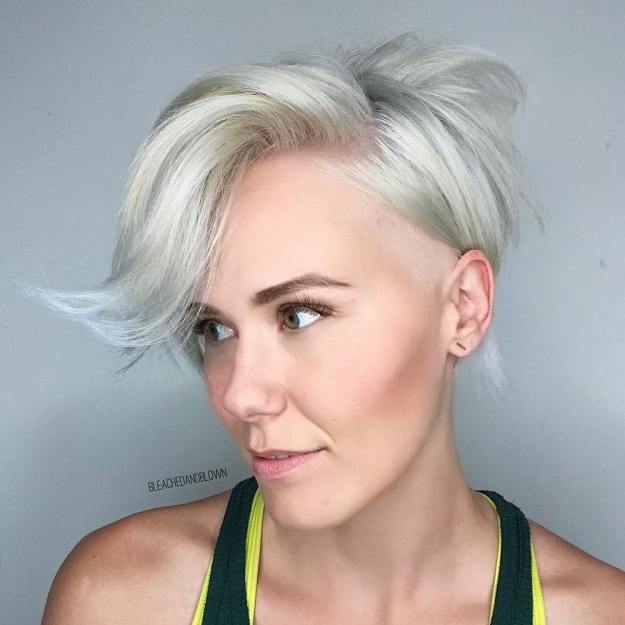 Instagram / @BLEACHEDANDBLOWN