Women with textured hair can sometimes feel that they have to forego super short styles because medium length hair will be unflattering to their curl pattern or too thick and unruly around the face. But, with the right cut and color tricks you can make your curls work for you. There are beautiful 25 examples of winning pixie haircuts for curly hair below.
Curly and Wavy Pixie Cuts
With curly hair you may go for extra short sides and nape, an asymmetrical pixie or a pixie-bob. Choose according to your curl pattern and face shape. Here are the suggestions.
#1: Platinum Blonde Pixie with Side Bang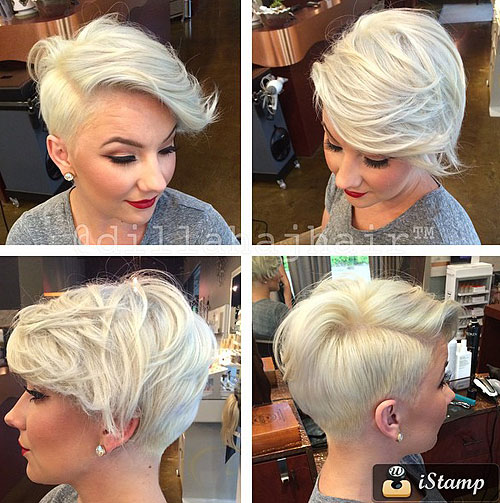 SOURCE
Sometimes short cuts can seem too neat or polished for a woman who wants to be noticed. A cool-toned pixie cut should turn heads, and a long bang will add some mystery to your wavy pixie cut.
#2: Sassy Pixie for Curly Hair
Not everyone can pull off super short bangs, but if you have the bombshell facial structure to make it work (perfectly arched brows, full lips and high cheekbones) they can actually add a welcome bit of whimsy to your overall appearance.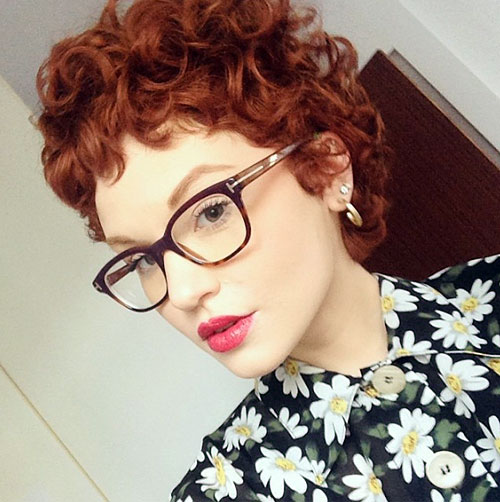 SOURCE
#3: Blonde Undercut for Fine Hair
By giving your style texture, you can also make thin hair appear more full and bouncy. Simply curl your hair and brush it upwards for maximum volume, but avoid applying this method all over your head. Without slick or tapered sides this can go from head-turning to eye-rolling.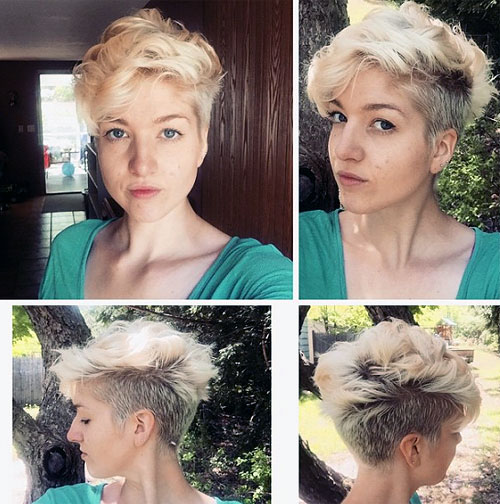 SOURCE
#4: Wavy Disconnected Cut
The super short cut on top with a flowing side bang is an interesting mix between a bob and a pixie. It's a daring look for a woman with an adventurous spirit.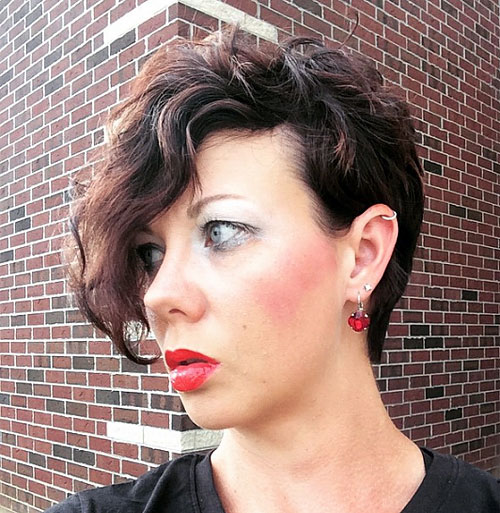 SOURCE
#5: Sultry Shaggy Layers
The key to sexy hair is that it looks soft and effortless, like you want to run your fingers through it. The layered curls hit the mark with the way they casually fall and frame the face–and when you are this gorgeous, you definitely want to show off your best assets.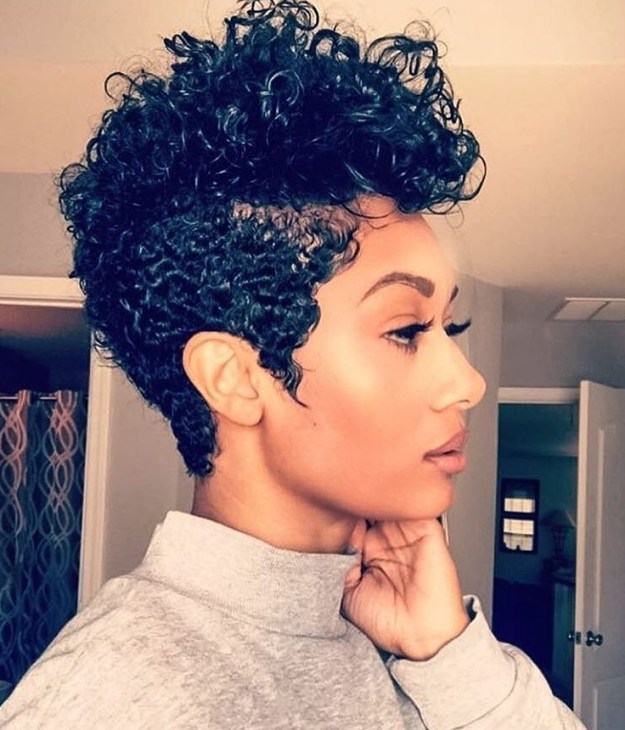 SOURCE
#6: Ultra-Short Curly Pixie
A curly pixie cut may sound challenging, as our intuitive perspective of such a cut is always with stick straight hair. However, curly hair actually looks amazing with a short, simple cut like the one seen here. The trick? A quality curl product to keep the lift up all day.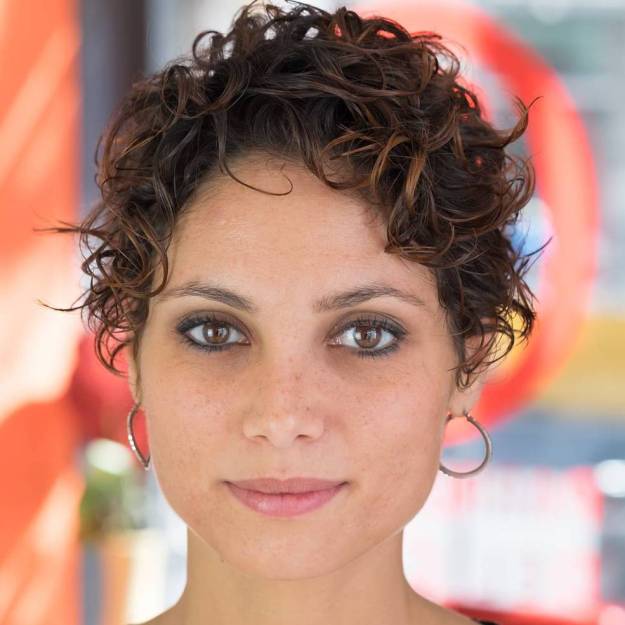 Instagram / @PARRUCCHIERIDELCORSO
#7: Multi-Length Cut for Curly Hair
If you want something a bit more creative than the standard short pixie, try a modern style that works with varying lengths. One example is a hairstyle that's tapered on the sides and back but tumbles down into longer sections on top.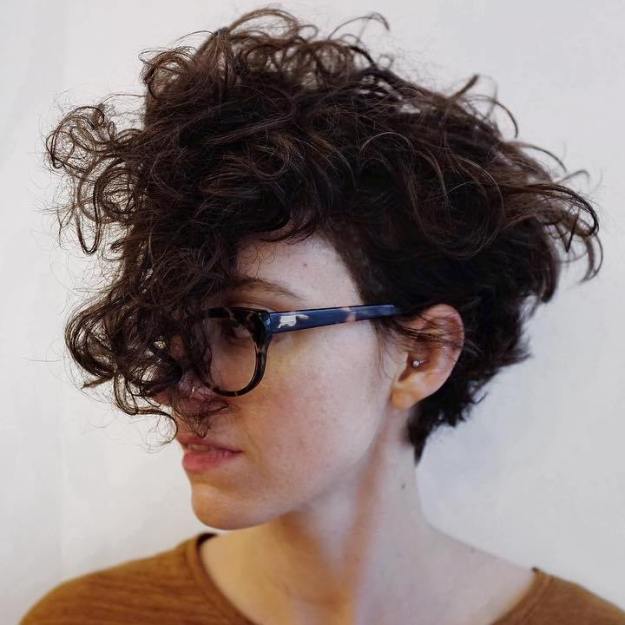 Instagram / @COSTELLOXCULT
#8: Side Swept Voluminous Haircut
If you have thicker hair, you will be able to use it to your advantage when it comes to a thick pixie cut. Use a styling product to position hair into a long lasting side swept style. The best part about this look is found in the fact that it can be easily grown out into a longer style over time.
Instagram / @CHERISE_CHEVEUX
#9: Classic Curly Cut
Channel a true retro vibe with this curly and cropped cut that pays homage to the 1950s and 60s. Pixie haircuts for curly hair can still look very feminine even when hair is quite short.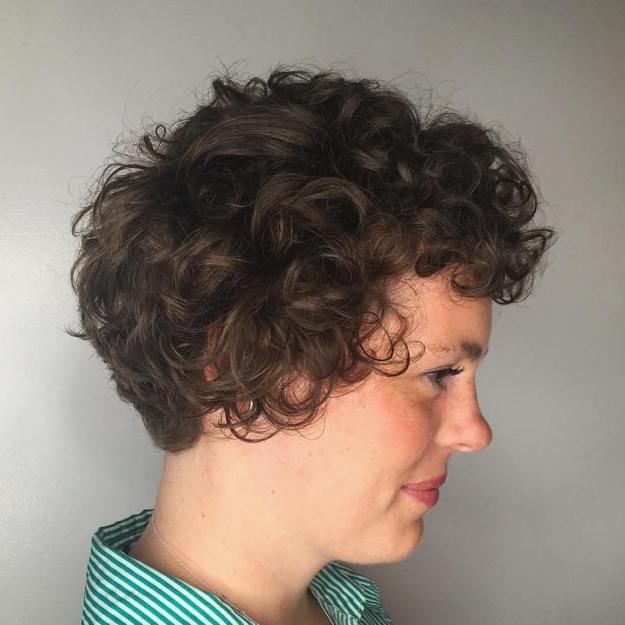 Instagram / @WHATSBRAIDING
#10: Colored Curls
Show off your beautiful curls with some fun and bold color options. A vibrant orange paired with an icy lavender is just one idea – pick any combo of hues that truly expresses who you are. Curls are great at showing off, and color only adds to the look.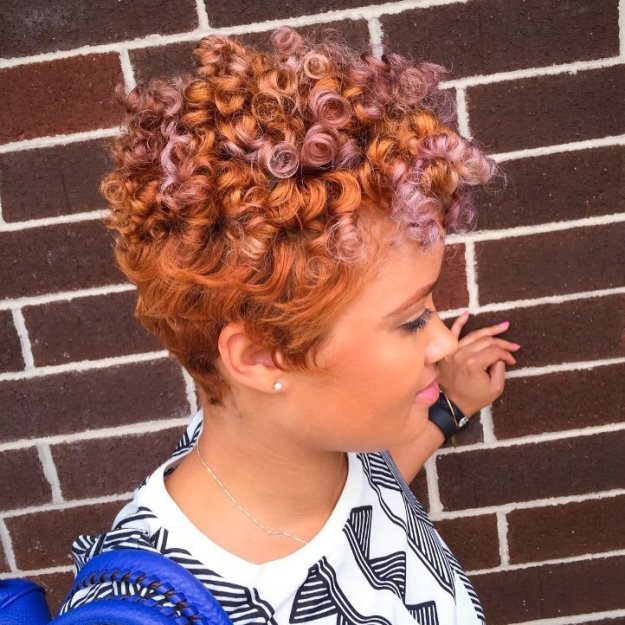 Instagram / @SHADDAH_ELYSE