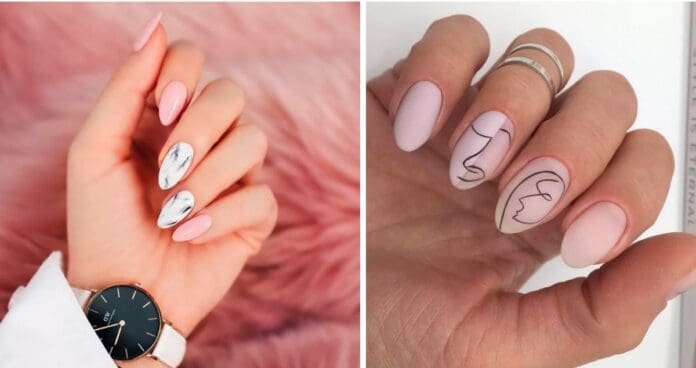 Almond nails are one of the most popular nail shapes. This is because the slightly pointed finish is very flattering and gives every finger shape a feminine, sexy and glamorous look. Almond nails are also more practical than sharp mountain peaks and dramatic coffin-shaped nails while making your nails look thinner. What's more, they are the perfect canvas for a wide variety of colors, patterns, and nail designs. So if you want to shake up your manicure, look no further!
1. Nature Inspired Almond Nails
Get inspired by the world around you with nature-themed manicures. If your house is full of leafy plants, why not paint your nails to match? Almond-shaped nails give you plenty of room to work so you can be more detailed and creative. A stylish take on this trend is a white manicure with leafy nails. Even better for spring and summer, the pale tones in this design look amazing when you have a tan.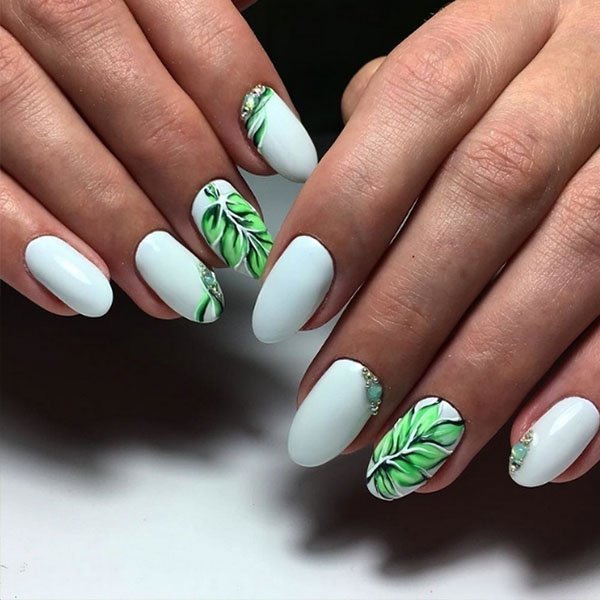 2. Press on Transparent Almond Nails
False nails have come a long way from the peeling stickers of our childhood! For those who want to try almond shaped nails without getting attached to acrylic, you should try the false option. It's also a great way to test out different trends like sheer designs before you get your nails done. Finally, false nails are a quick and easy solution if you've broken one of your acrylic nail polishes and can't make an appointment at the salon!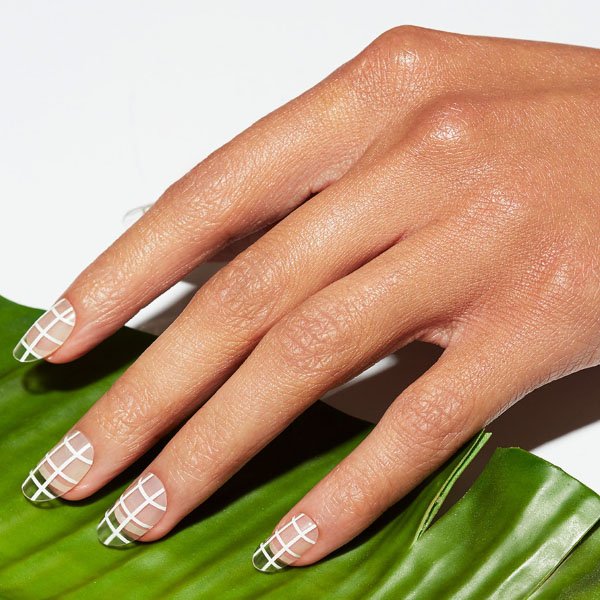 3. Marble Almond Nails
Marble has been one of the leading trends in nail design and it's easy to see why. It gives your fingers a chic, understated and artistic look – and that's what catches the eye in photos. You can try the marble design as a distinctive one or two finger nail as the pattern goes well with many different colors. If you're feeling daring, go for a full marble manicure!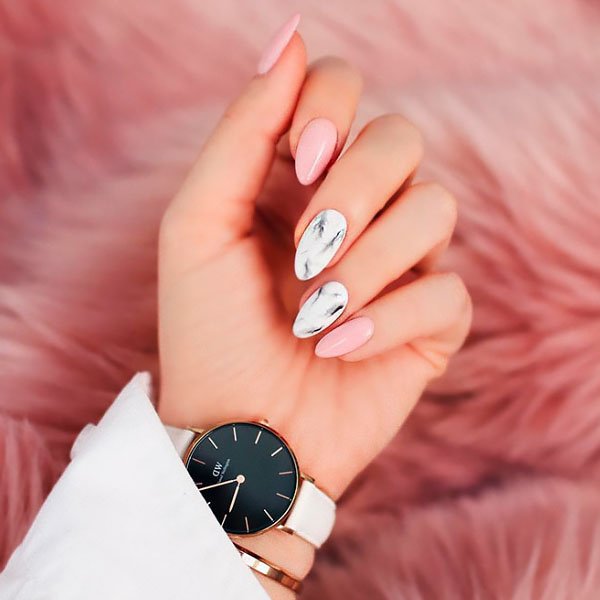 4. Almond Nails with Writing
Because almond nails are quite long, words and messages can be placed on them, not just letters or initials. Best of all, you can customize this trend to suit your style; different fonts and colors will completely change the finish. Some people opt for a street-style writing manicure that is full of mood. Meanwhile, others opt for a soft and beautiful message for a special occasion such as a wedding or engagement day. The choice is yours.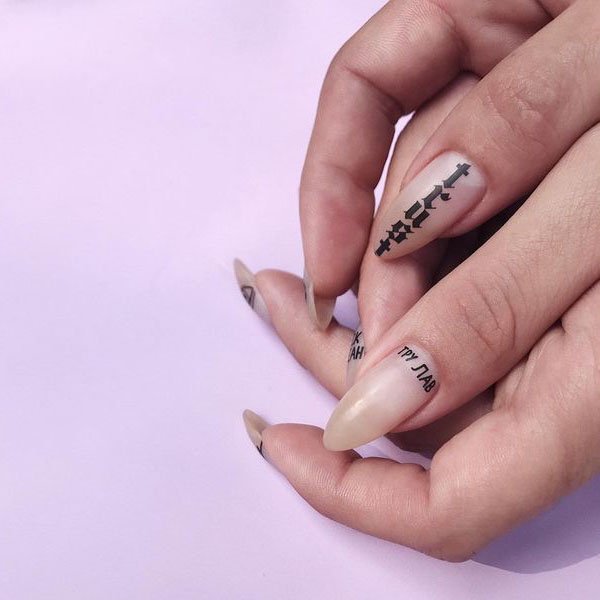 5. Feature Almond Nails
Curly nails are a universal style of manicure. To create a simple look, paint one nail with a color that contrasts with the rest of the fingertips. However, those who want a more modern and sophisticated finish can use their nail as a mini canvas. Ask your manicurist to create an intricate and eye-catching design on your main nails, leaving the rest of your nails in a neutral shade.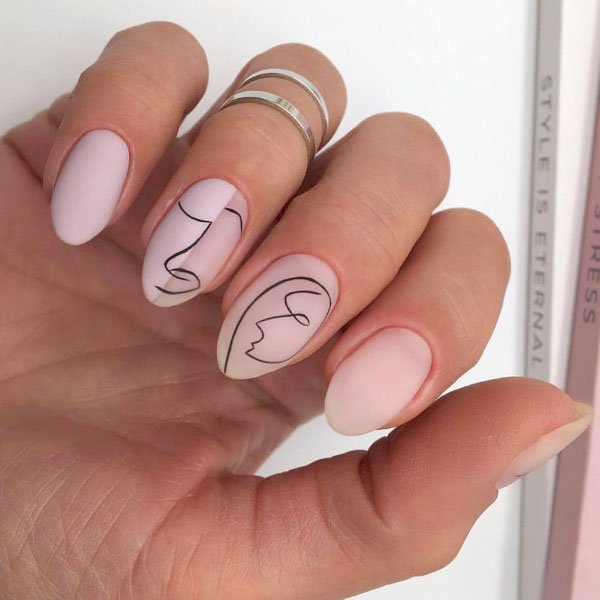 6. Holographic Almond Nails
Who doesn't love holographic nail polish? The paint shifts and shimmers, constantly changing with the movement of the hands. And with a holographic top coat, you can transform almost any ordinary polish into a standout manicure. Almond nails are a great way to show off a "holographic" finish because they offer a larger canvas to catch the light.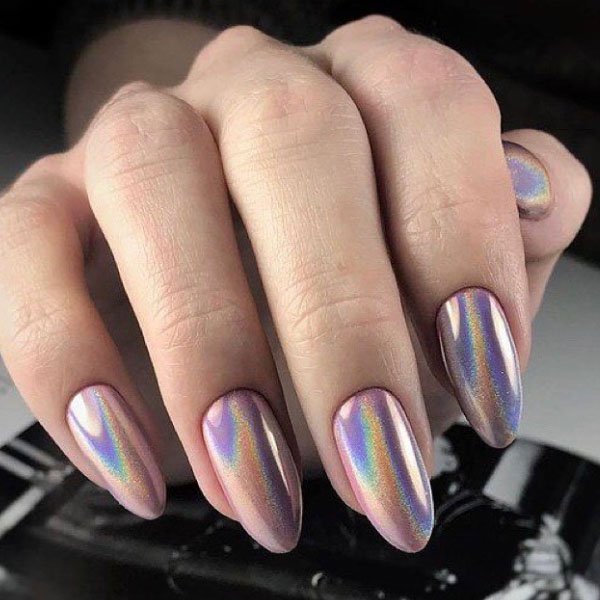 7. Cute Almond Nails
While almond nails are generally considered to be the more glamorous nail shape, they also look fantastic with cute designs. From pop art patterns to animals and plants, you can find sweet manicure inspiration everywhere. One trendy option is the succulent-inspired look. It includes a cute plant shade green as well as cactus thorns.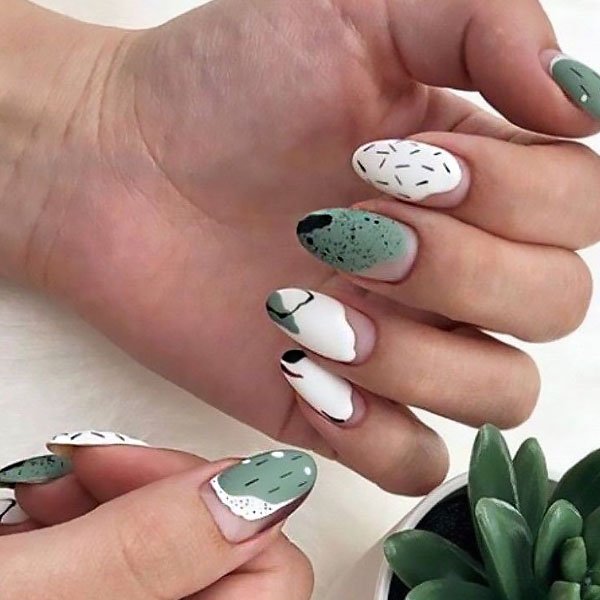 8. Nude and Red Almond Nails
Nude and red nail designs combine three current trends: French, color blocking and inverted crescents. You will need almond shaped nails to get the right look, as they require a slightly pointed round shape. Use a half-moon stencil to leave the bottom third of the nail open, and paint the rest of the nail a pale nude shade. Then create a red French tip. The result is an unusual and sophisticated manicure that will cause a lot of compliments.