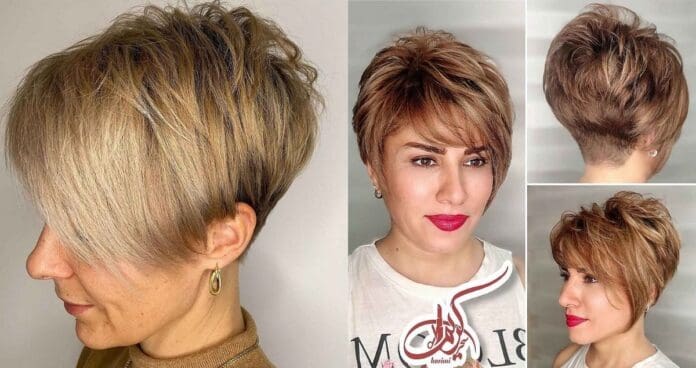 The popular layered pixie cut consists of a seamless blend of long and short layers. With this cut, your hair appears voluminous, texturized, and full of life.
The secret to a stunning pixie lies in the styling products used. It can turn into a sleek style or a get-up-and-go look, says Michaela Lanphear, a hairstylist from Mobile, AL. "It's versatile as it can look cute and poised while having the option to do a messy, lived-in finish," she says.
One consideration that you must be aware of is your face shape. Lanphear explains, "Face structure plays a vital role in what angles and shapes flatter you. The goal is to make you feel and look your best!"
It's significant to seek a hairstylist that's proficient in creating short-length crops. A common mistake most stylists make is not point-cutting the hair for added texture. Most stylists cut directly with texturizing shears, which may cause frizz.
The upkeep of this cut depends on how fast your hair grows. Some ladies need to come to the salon every two weeks, whereas others may go every four weeks.
Check out these inspirational images of the trendiest layered pixie cuts for women. You must try one of these!
Layered Pixie with Bangs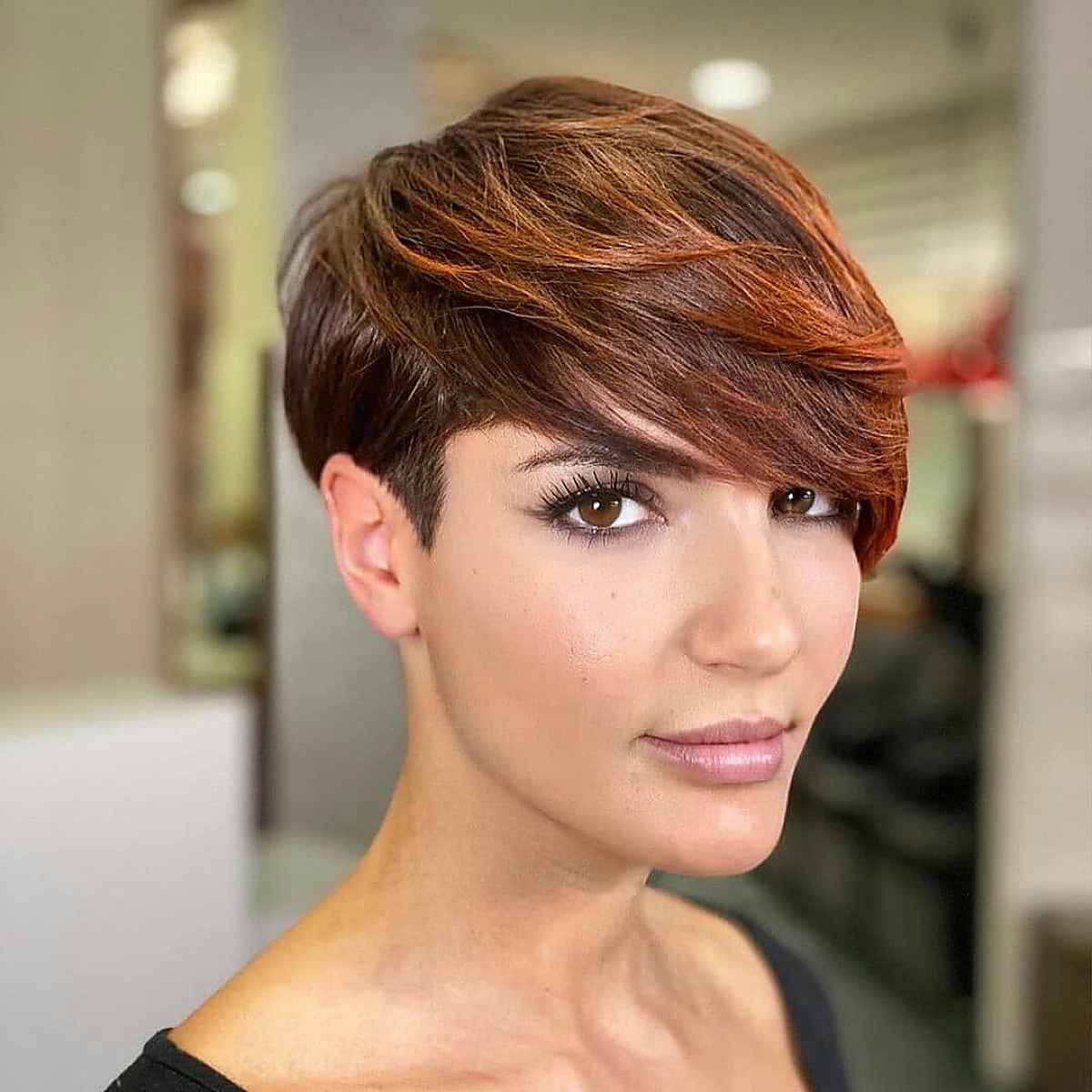 Instagram @vitosatalino_official
Try a layered pixie with bangs to add some shape to straight hair. Pixie hairstyles with layers can still be styled in a sleek way with soft movement through the top. Straight-haired ladies will love the versatility of styling this cut with ease.
Voluminous Pixie with Layers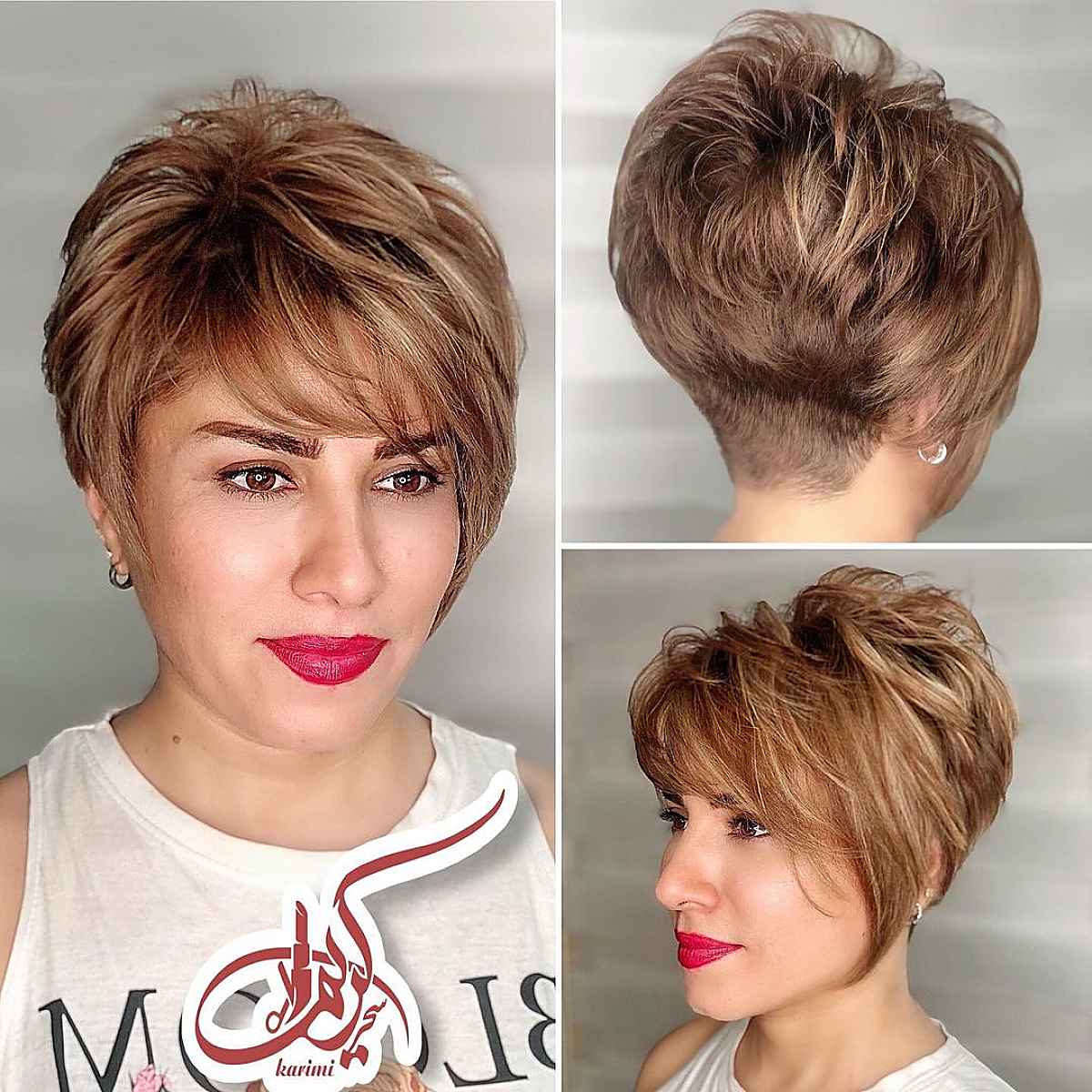 Instagram @saharkarimi1986
Ask for a voluminous pixie with layers if you have a round face shape. A pixie style with layers helps give your hair some height, elongating a round face shape, giving you symmetry. Know that to take advantage of this shape, a round brush and blowdrying will be required around the crown area to get maximum fullness.
Very Short Layered Pixie for Women Over 30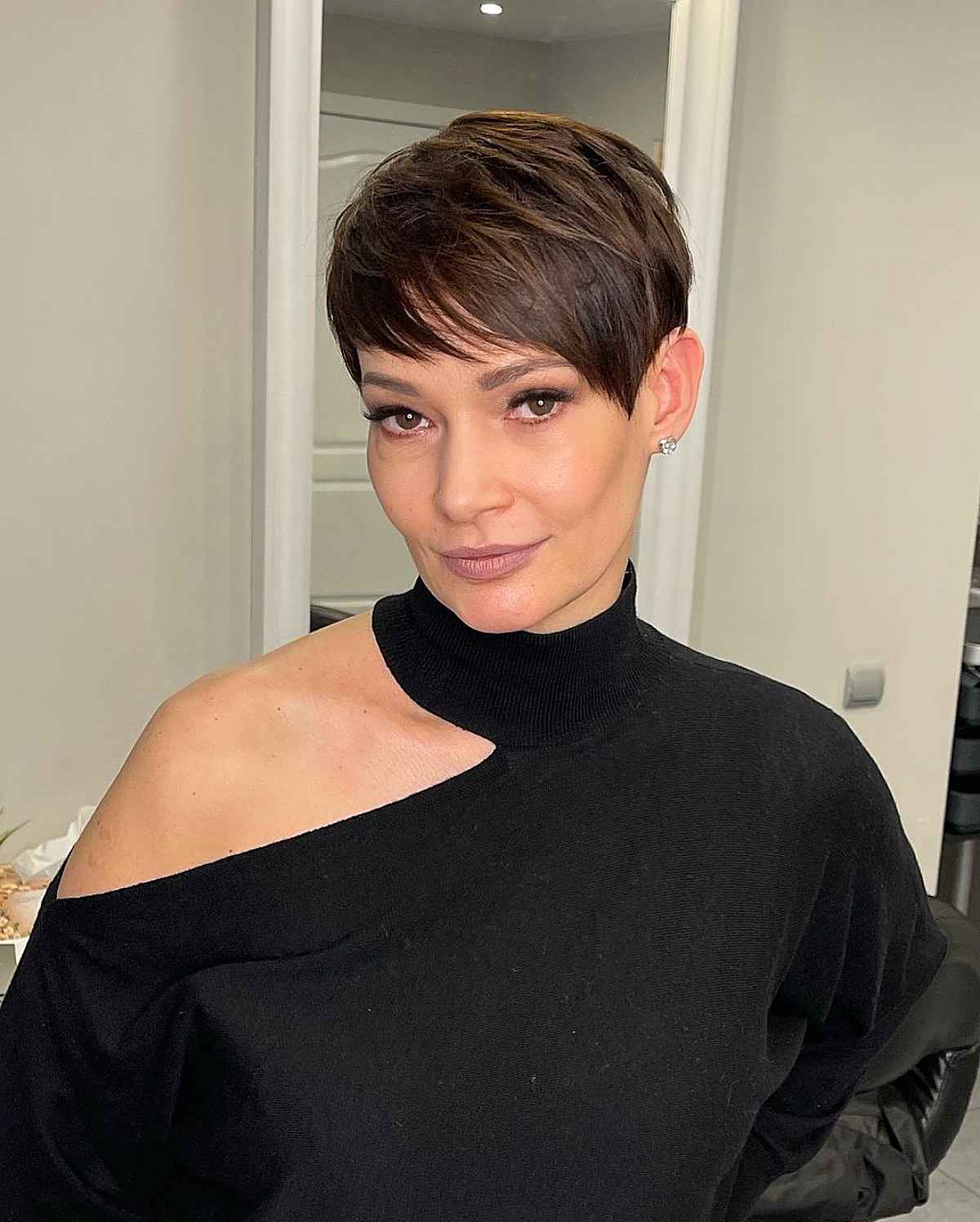 Instagram @rybokonirina
A very short layered pixie for women over 30 is timeless and sophisticated. Long fringe paired with stacked layers and bringing the hair up and over the ear creates a perfect layered hairstyle that gives a youthful-looking glow.
Choppy Pixie Cut with Layers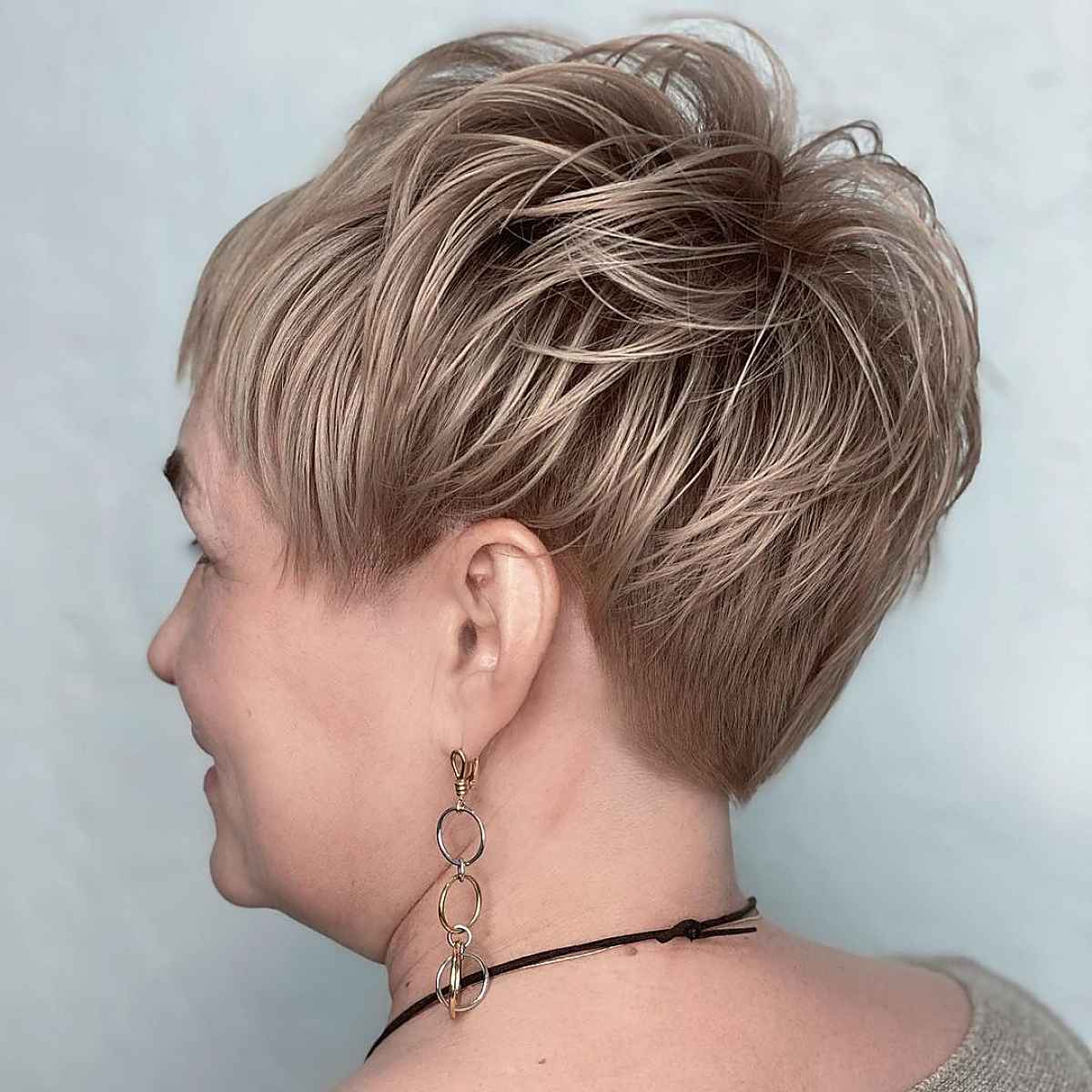 Instagram @coolikovastudio
Go for a choppy pixie cut with layers to get more width and volume into flat hair. The choppy pixie cut with layers gives ultimate fullness to the hair. Shorter lengths are cut in a way that pushes the hair up, providing maximum volume.
Layered Curly Pixie Cut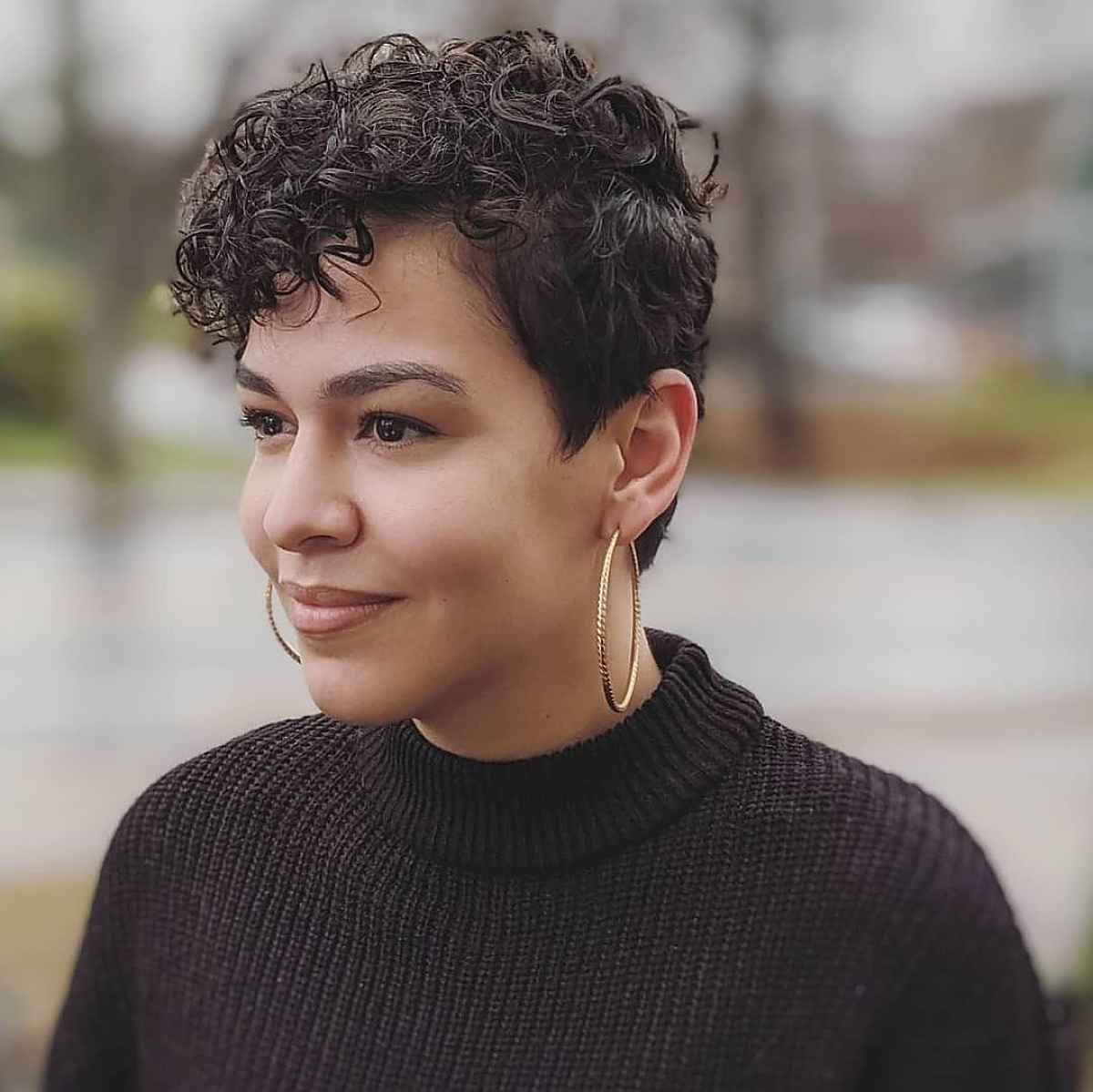 Instagram @chromahairnp
Consider a layered curly pixie cut to push your voluminous curls up. The layers of a pixie cut remove heaviness in the hair, allowing the curls to bounce up. Ask your stylist about the best way to style this cut.
Layered Short Pixie Cut for Women with Glasses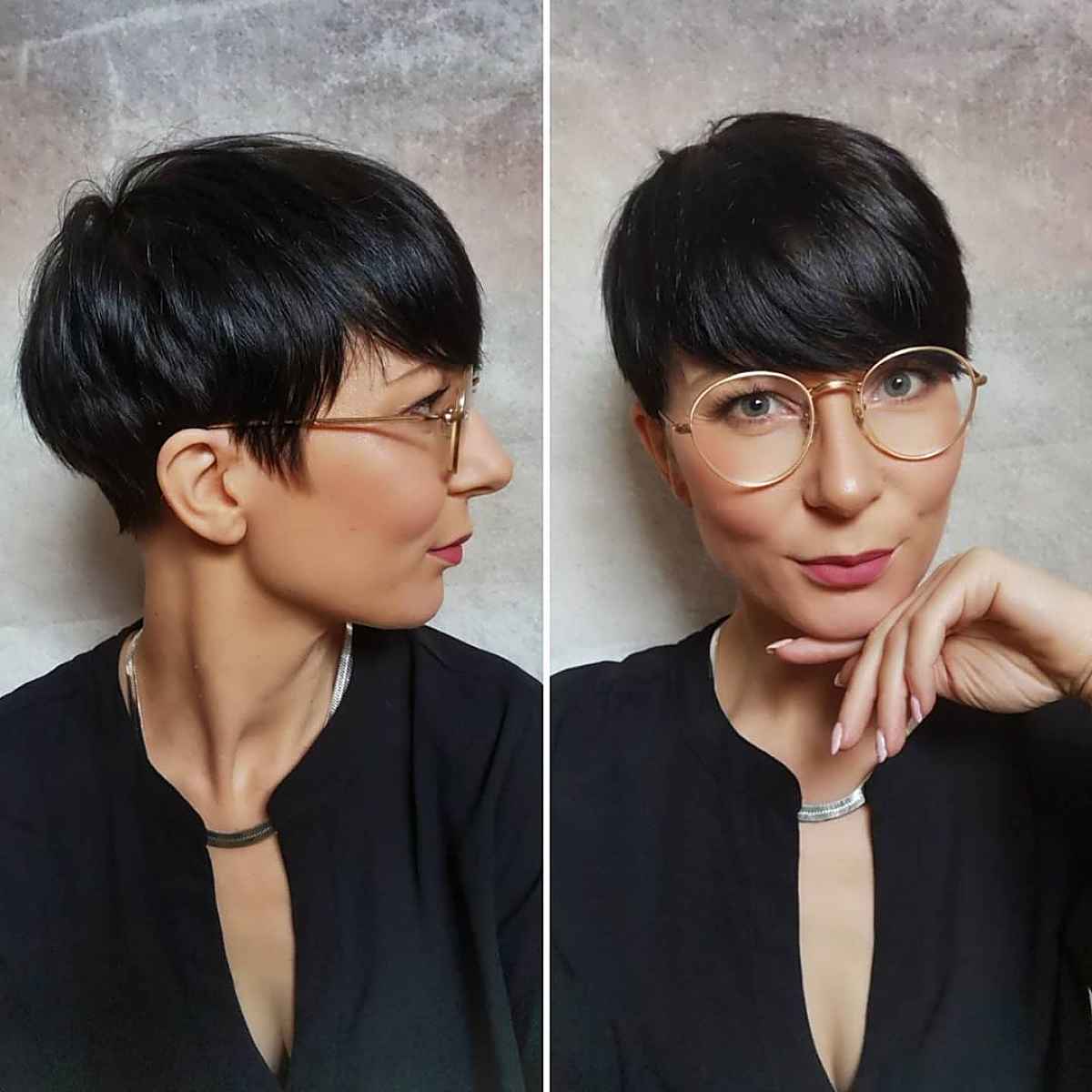 Instagram @missb_punkt
Rock a layered short pixie cut for women with glasses to create an edgy finish to your style. The layered shape keeps the longer side-swept fringe, which sweeps over the frames giving an elegant feel. Discuss with your stylist the best way to style bangs for your hair type and spectacles used.
Flattering Pixie with Layers Hairstyle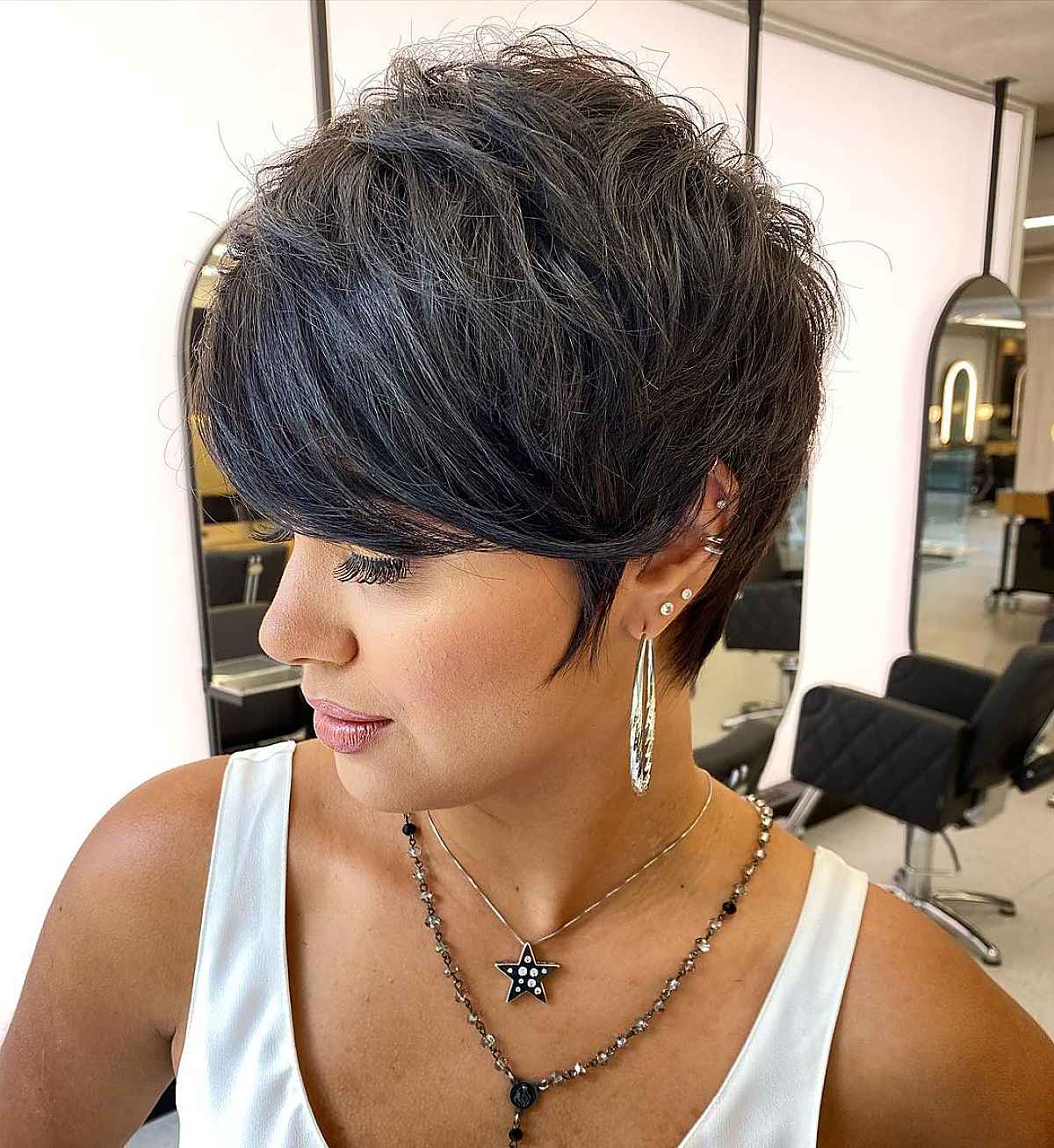 Instagram @rodrigocintra
A flattering pixie with layers short hairstyle suits women with thick hair. Opt for a softer approach to pixie styles with layers and texture that help remove heaviness from the hair. The layered feel to the hair enables easy styling and low-maintenance.
Tapered Pixie for Curly Hair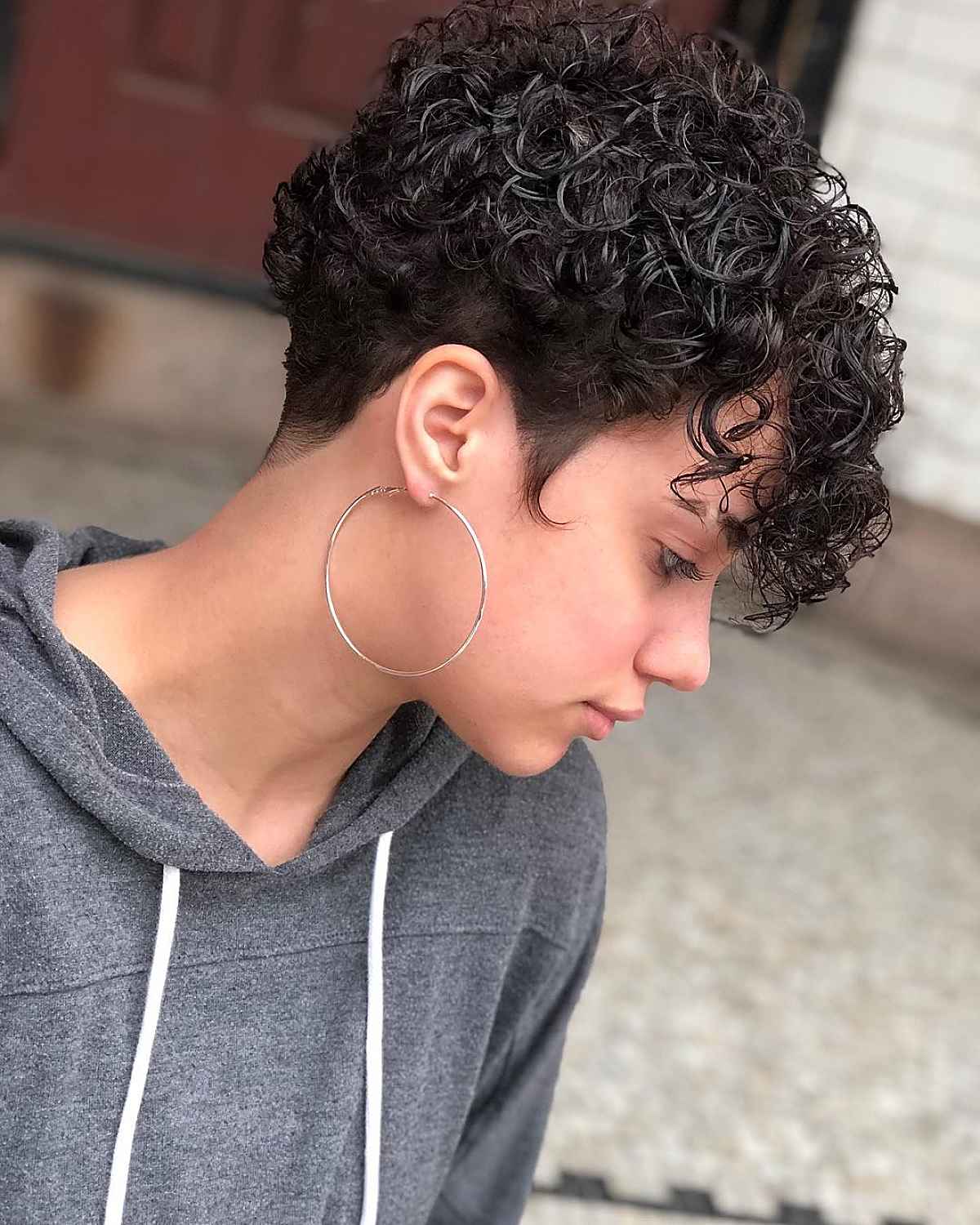 Instagram @jon.the.prodigy
Have a tapered pixie for curly hair if you prefer to wear your curls without too much volume. The layered haircut tapers to the hairline, keeping a long shape to the curl, avoiding too much volume and height on top. Try air-drying your curls, as diffusing will tighten and bounce up each curl.
Layered Pixie for Women with Short Hair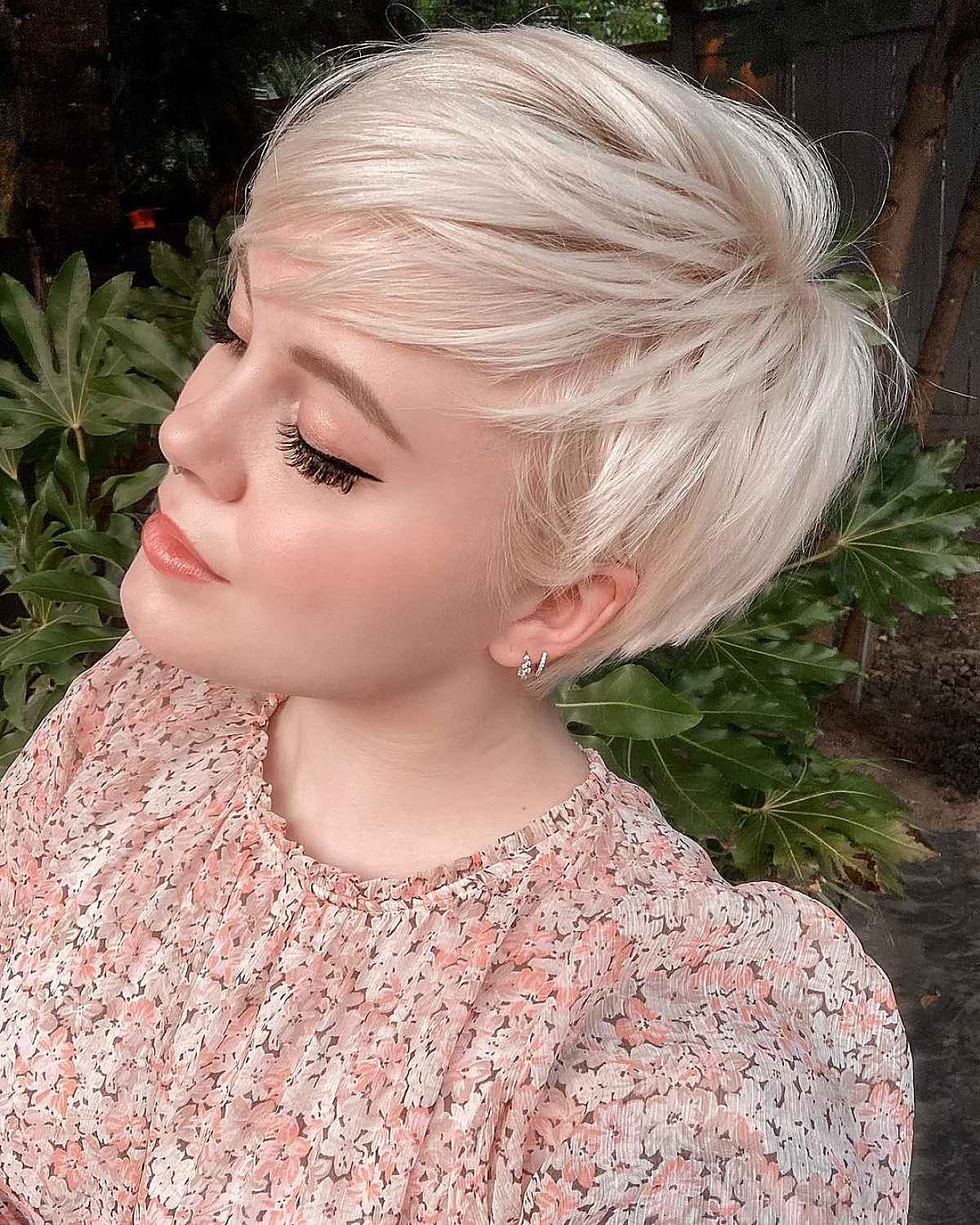 Instagram @sarahb.h
Rock a layered pixie for women with short hair who prefer a soft, undone finish to the tresses. Pixies with layers can be a little longer and textured more to give the hair a light moveable, feathered appearance. This style would work best on straighter hair types due to the texture of the cut.
Younger-Looking Pixie for Women Over 60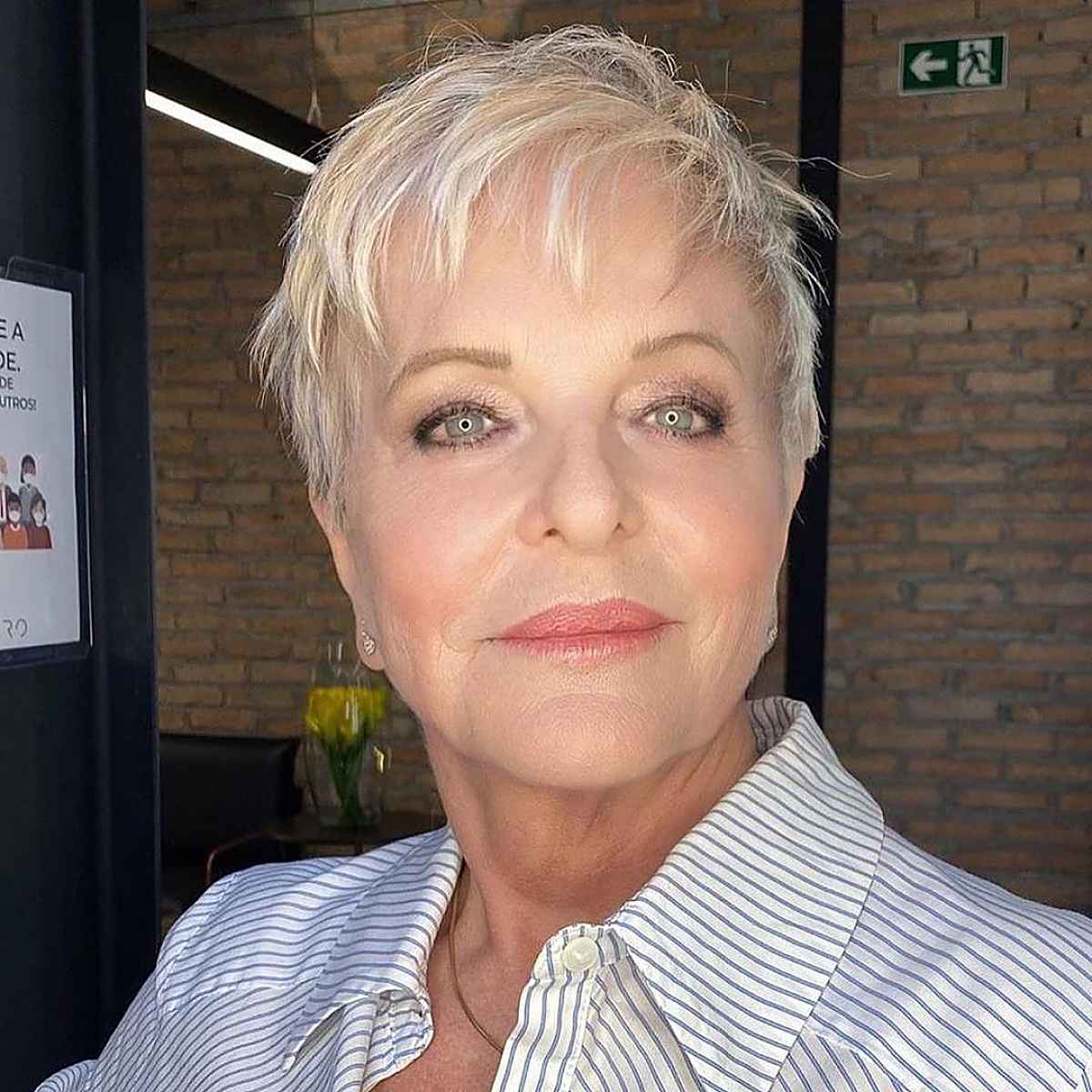 Instagram @rodrigues_ricardo
Opt for a modern, younger-looking pixie for women over 60 with grey hair. Pixie haircuts with layers look chic with grey hair, giving the hair an edge of modernity. Ask your stylist to create some choppy layers for a messy, lived-in finish.
Youthful Pixie with Layers for Women Over 70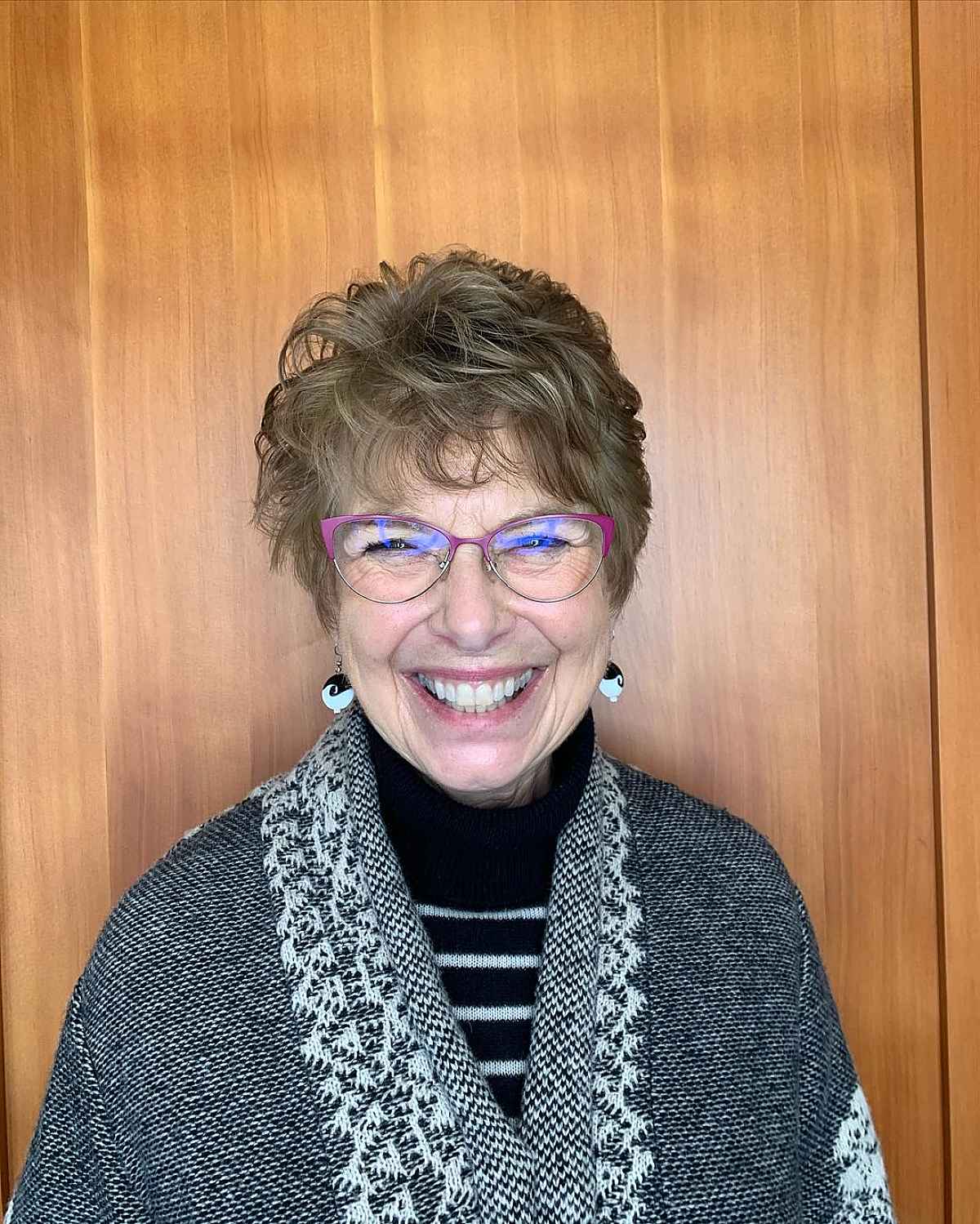 Instagram @milieusalon
Embrace a youthful pixie with layers for women over 70 to achieve manageable hair. The beauty of a pixie hairstyle with layers is that it doesn't require a lot of styling. A quick-dry off or air dry and a little of Aveda's defining whip will give light hold and plenty of definition to your layered pixie.
Choppy Layered Pixie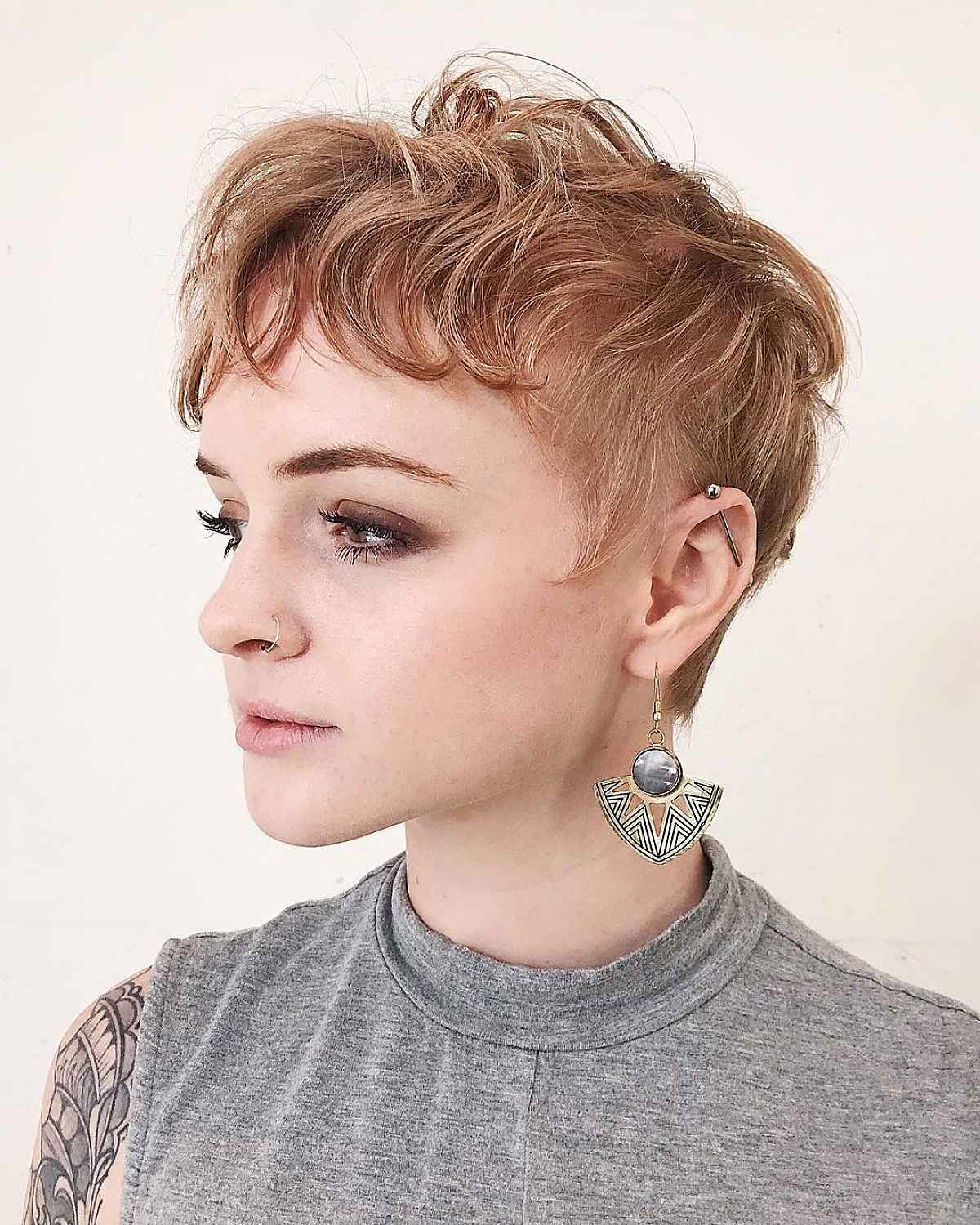 Instagram @andy_doesyourhair
Go for a choppy layered pixie to integrate a natural wavy texture to your hair. The layered pixie haircut is a classic, timeless piece. Leaving a longer length with choppy layers entices the hair to push in a softer textured fashion. To enhance the cut, spray in Aveda's Texture Tonic when wet or dry and scrunch the hair for a tousled effect.