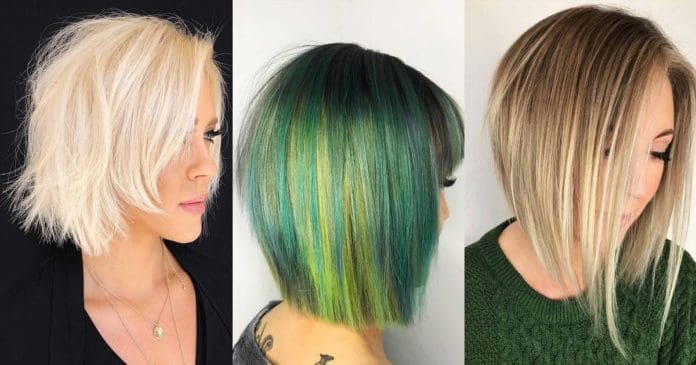 A layered bob haircut is one of the most stylish ones this season. There are so many different variations for different lengths and different structures of hair that the conclusion is simple – it is suitable for everyone. Perfect-looking and easy in styling, it will become your favorite hairstyle for sure. Are you intrigued? Then read through our suggestions and find your perfect bob with layers idea that will make you fall in love with such a hairstyle.
Layered Bob Haircut For Short Hair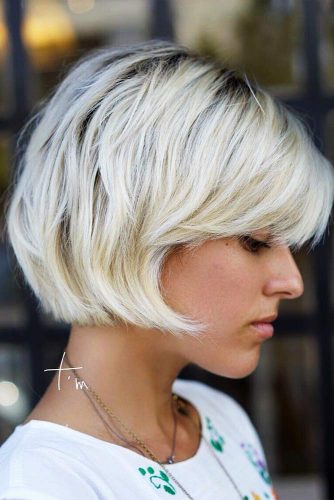 A short layered bob is a stylish haircut that will make you look great any time. Don`t you think? With the help of layers on the short cut, the volume will be created. Isn`t it what every girl with short hair needs? Less time for styling will be needed, and comfort with such a gorgeous hairstyle is guaranteed.
Medium Layered Bob Hairstyle
Source: bescene via Instagram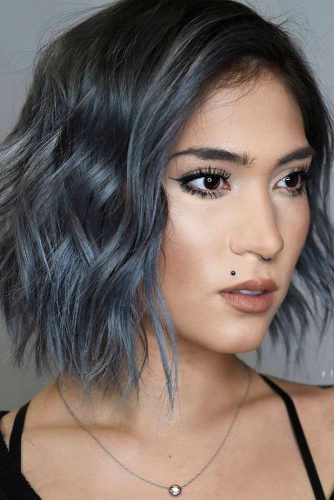 A medium layered bob hairstyle is a perfect option for those who are not ready to try out short hair. The medium length will look as trendy as possible, especially if you try different variants of styling. Whether you decide to wear it with straight or curly hair, we believe it will look out of this world.
Long Bob Haircut With Layers
Source: timm.morrison via Instagram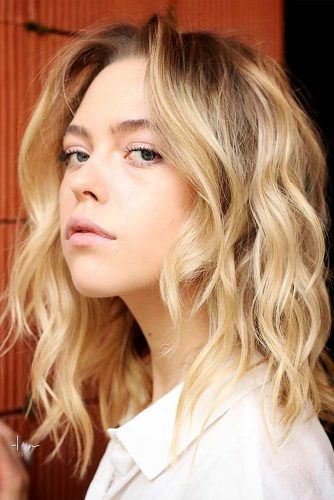 A long bob haircut is what every girl needs to try at least once in her life. Why? Super comfortable and stylish, it will look as if you have just left your hairdresser`s when, in reality, you spent seconds on styling it. Curly or straight, it will give you an illusion of neat mess that is so popular nowadays.
Long Layered Bob Hair Style For Curly Hair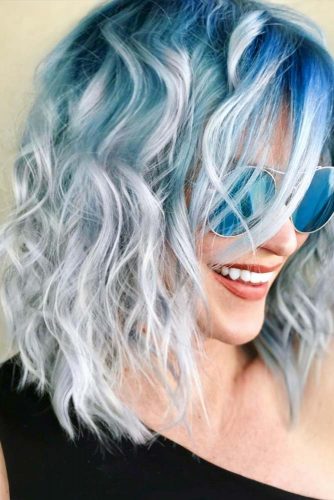 A long layered bob haircut is not only great for those girls who have straight hair; it is also perfect for those who have curly hair. Structured and voluminous even more with the curls, it will look super flirty and romantic. Layered curls will form a gorgeous 'do that you will be able to style within seconds.
Layered Bob Haircut For Wavy Hair
Source: timm.morrison via Instagram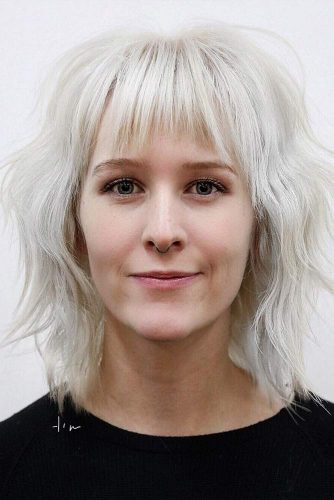 Is your hair neither curly nor straight? Are you tired of not having a specific hairstyle on your head? Then this layered bob is perfect for you! Your gorgeous waves will only look better with a layering technique that is suggested. And a medium length will create a great form, which you will be able to style quickly daily.
Layered Bob Hairstyle For Straight Hair
Source: k.s.colors via Instagram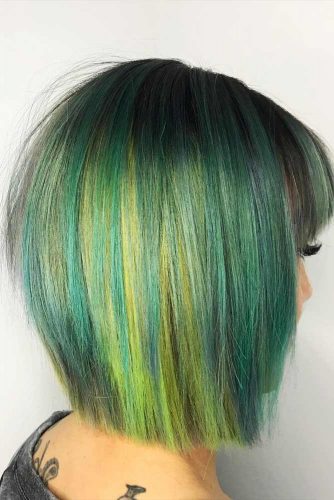 For girls who have had straight hair for their whole life, this layered bob is super fantastic. Why? The volume you lack will be created with the help of cut layers and your hair will easily be styled. Add different elements as dyed strands or bangs, and you will be ready to turn heads with your perfect-looking hair.
Layered Bob With Bangs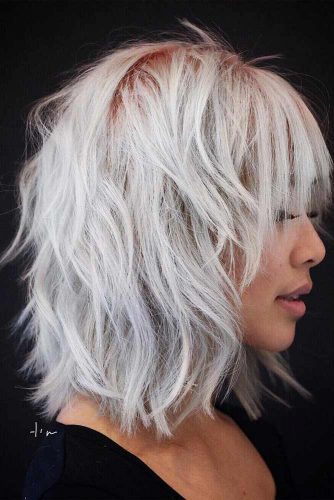 Are bangs the element that you can`t live without? Then don`t be upset, cause this layered bob will look perfectly fine with any kind of such a hair element that you prefer. A messy effect will be accompanied so well with neatly cut bangs, don`t you think?
Side Bang Long Layered Bob
Source: maggiemh via Instagram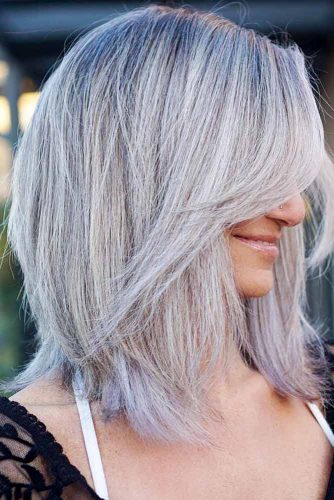 Are you getting tired of your long layered bob hairstyle that looks the same all the time? Would you like to freshen it up? Then we have a great idea for you. A long side bang will without any doubt add spiciness to your look, making you appear flirty and trendy, as such kind of bangs is really popular nowadays.
Long Bangs Haircut For A Layered Bob
Source: maggiemh via Instagram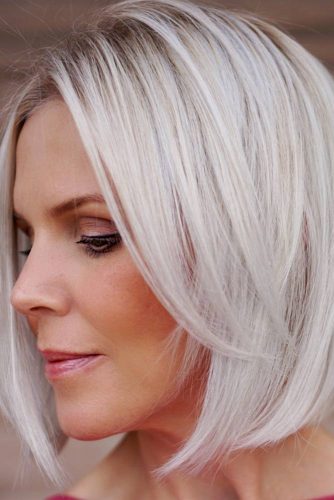 Long bangs are also a great suggestion for those women with a short or medium length of a layered bob. There won`t be a great difference between the length of your hair and your bangs, but believe us, it will add that kind of a detail that will freshen your look up.
Short Asymmetrical Bob Haircut With Layers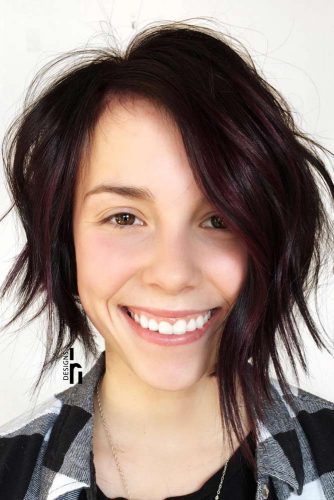 A short asymmetrical bob haircut is what you are looking for if you want to try something new and creative. Great for those ladies who don`t want to style their hair for hours and would like to have something cool at the same time. Suitable for any look, it will be your favorite hairstyle from the moment you try it.
Wavy Angled Bob Haircut
Source: styled_by_carolynn via Instagram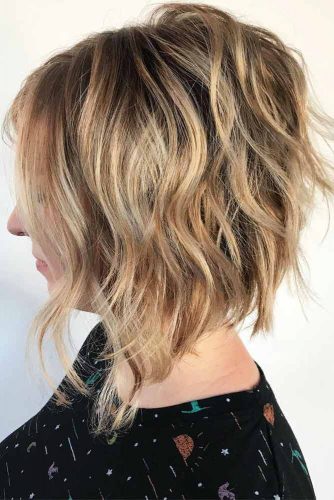 A wavy angled haircut is a great alternative to a medium layered bob hairstyle. Don`t you think? Neither short nor long, this hairstyle will look perfect on any woman, especially if you add waves to the hair.
Choppy Layered Bob Hairstyle
Source: buddywporter via Instagram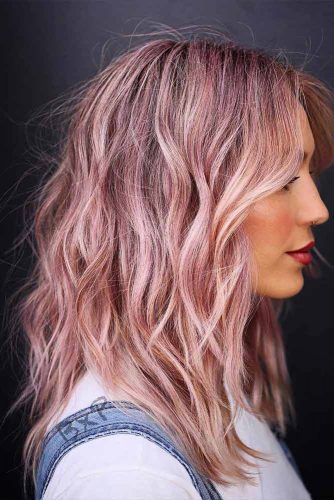 What is a choppy bob hairstyle? A great hair look that will make you appear gorgeous any time of the day. Whether you have straight or curly hair, it will be just for you. Medium length of such a style will give you a possibility to try out different hairstyles but, at the same time, if you leave it as it is, you will look fine, too.
Short Layered Bob Haircut For Thin Hair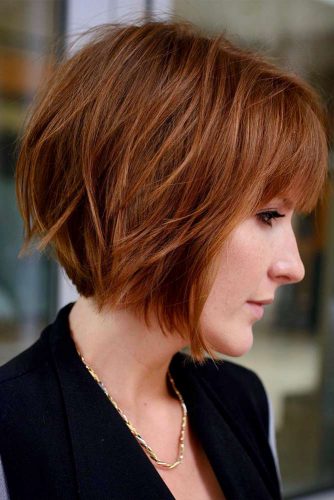 Have you ever been dreaming about having thick hair? There`s no need to! A short layered bob for thin hair is also perfect. Layers will create an effect of volume and thickness and you won`t have to try out different methods to make it styled well as it will already be done perfectly.
Long Layered Bob Hairstyle For Thick Hair
Source: anhcotran via Instagram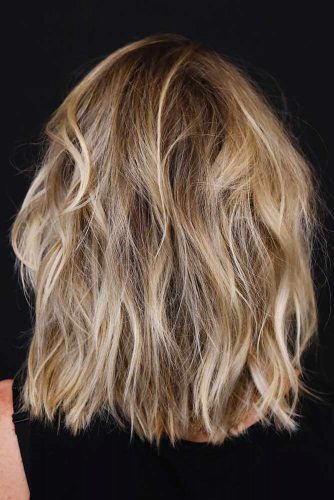 Girls with thick hair are so lucky and we can`t deny that! A long layered bob for thick hair is ideal. Different lengths of layers will create even more volume but that will be neatly structured without making you look too messy. Isn`t it perfect?
Layered Bob Haircut For Fine Hair
Source: anhcotran via Instagram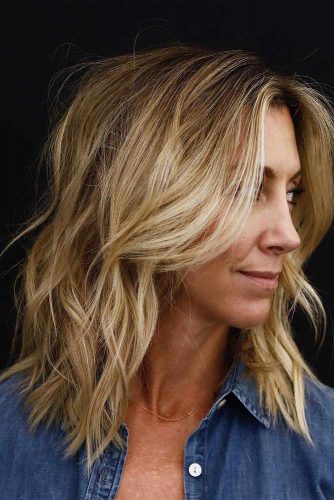 A layered bob haircut for fine hair is a must. A medium length and different layers will give you a dewy effect. Freshening up is what every girl needs sometimes, don`t you agree? So, try it out without doubt and experiment with different lengths of layers, you won`t be disappointed!
Medium Layered Bob Hairstyle With A Deep Side Part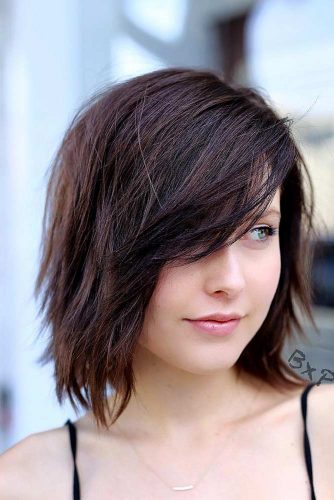 A deep side part is what some girls prefer to wear and we think it`s a great element that makes any hairstyle look pretty! Especially a medium layered bob hairstyle. Different lengths of hair will give more volume that looks great with a deep side part that instantly creates bangs.
Long Layered Bob With Texture Waves
Source: romeufelipe via Instagram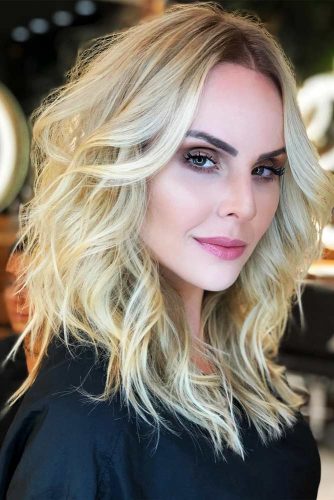 Naturally wavy or curly hair is great-looking, but what do you think about well-textured waves that you can create? Great for any special occasion and everyday looks, it appears so good! With layered hair, it is a dream come true, don`t you think? Feel super confident rocking your perfect hairstyle any time.
Medium Face-Framing Bob Hairstyle
Source: styled_by_carolynn via Instagram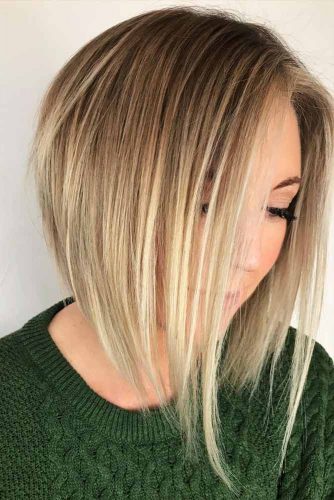 A medium length of a face-framing bob hairstyle is so popular nowadays and we know exactly why. Styled, it looks as if you have just seen your hairdresser. And isn`t that we all would like to have every day? Try it and, trust us, you will look as fantastic as possible.
Layered Curly Bob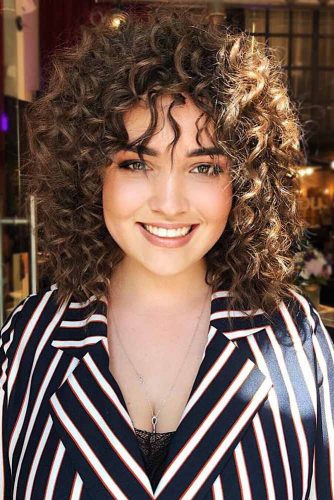 For curly hair, there's nothing more important than keeping the unruly texture well-shaped and defined. And you know what? Layers are the key to the desired look. Ask your hairstylist to layer up your ends: that will be enough to work on your curls.
Short A-Line Layered Bob
Source: dillahajhair via Instagram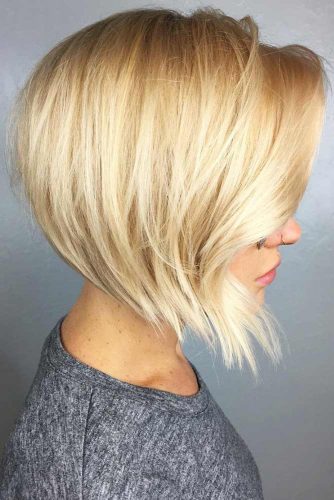 When you are about to go for an angled hairstyle, don't ever forget to finish yours with a touch of layers. Most A-line bobs are super edgy and sharp, and you can make the cut appear more effortless, giving it a soft, curvy lift.
Neck Length Bob With Thin Bang
Source: salsalhair via Instagram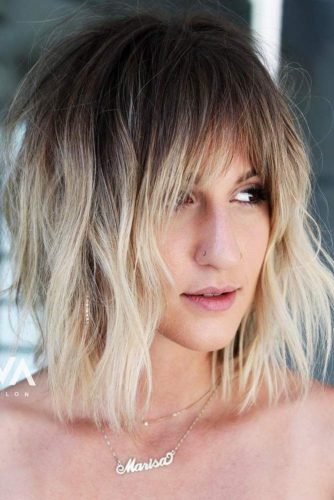 While thin hair is known to be a real disaster for women, such an opinion has nothing to do with thin bangs. Layers give a lightweight, lifted texture to your hair, and your bangs can also take part: their airy silhouette will nicely finish your dimensional bob.
Messy Shoulder Length Bob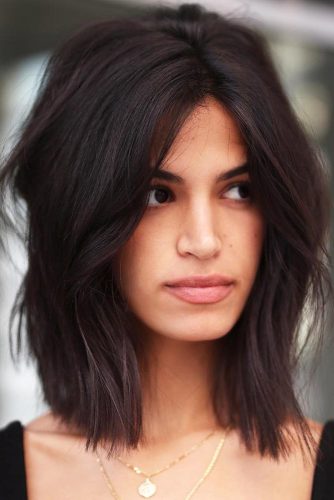 A bit of messiness to your medium length bob won't hurt, especially if it's layered! With a slight tousled touch, your layers will reveal their full potential, giving a lot of pleasant and natural movement to your locks.
Choppy Short Bob
Source: salsalhair via Instagram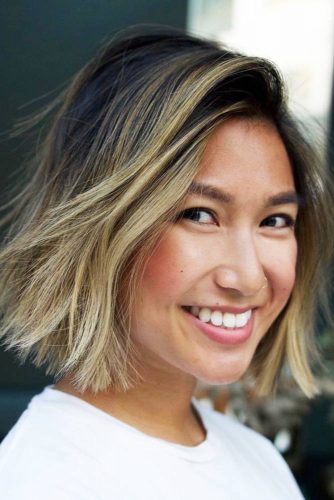 Choppy layers are meant for ladies who want to rock a sharp, distinctive style. To give you such a look, your hairstylist will texture up the ends so that they stick out, thus making your short bob stand out.
Layered Bob With Long Fringe
Source: salsalhair via Instagram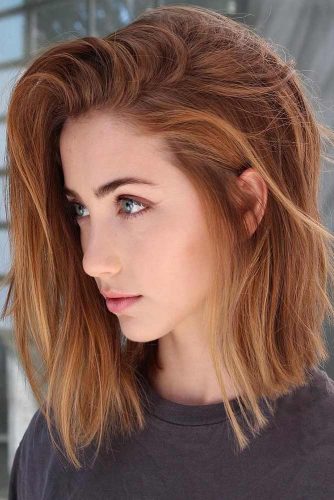 A long fringe is something that is hard to see, yet it gives a volumetric effect that is not hard to feel. It's also a good idea for those whose face shape need a slight framing touch. Bangs are here to make everything better, remember?
Short Bob With Messy Layers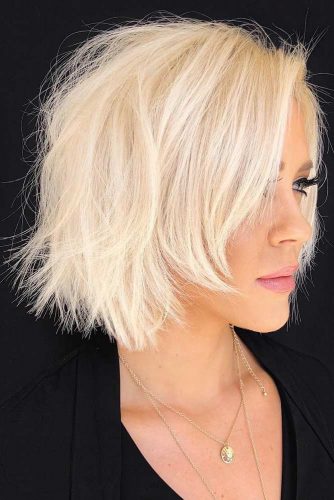 What if we tell you that you can sport a messy look without spending much time on styling? If you feel that the idea of messy hair appeals to you, you can ask your stylist for messy layers. They're the same layers, yet they're cut at a random angle which gives the messy style.
Subtle Undercut Layered Short Bob
Source: chrisjones_hair via Instagram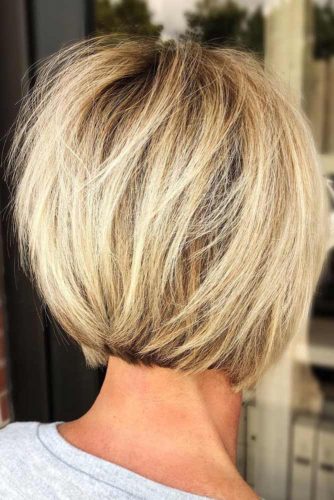 If you want to focus on the volume at the crown, we recommend you to try combining your short bob with a soft undercut. It's not the undercut we're used to seeing; it's a slight shave at the nape that gives more room for the lift on the top.
Center Part Bang Bob
Source: chrisjones_hair via Instagram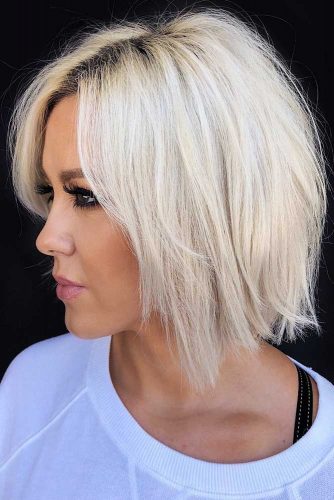 When you are short of time, and your face needs to be framed immediately, nothing works better than a center part that makes the front strands fall on your face evenly. To enhance the beautifying effect of the layered bob, finish the style with simple bangs.
A layered bob can have so many variations that it is difficult to pick something specific. Different styles for different hair structure and length are available for you to choose from. That is why don`t doubt and, after reading though our suggestions, go see your hairdresser to freshen your hair up. Trust us, you will rock it.