Wavy Angled Bob Haircut
Source: styled_by_carolynn via Instagram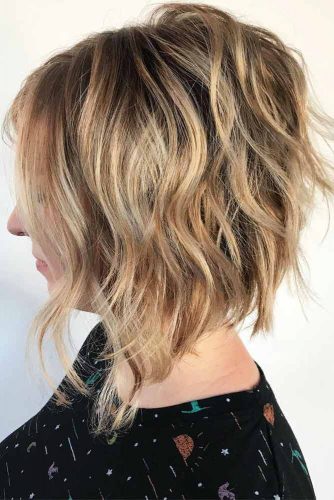 A wavy angled haircut is a great alternative to a medium layered bob hairstyle. Don`t you think? Neither short nor long, this hairstyle will look perfect on any woman, especially if you add waves to the hair.
Choppy Layered Bob Hairstyle
Source: buddywporter via Instagram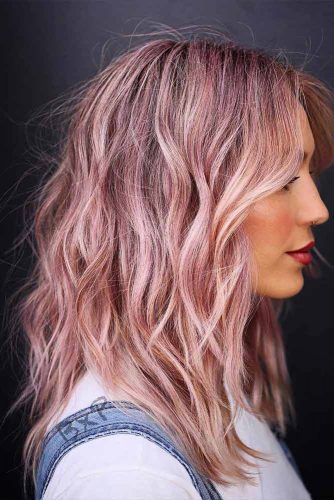 What is a choppy bob hairstyle? A great hair look that will make you appear gorgeous any time of the day. Whether you have straight or curly hair, it will be just for you. Medium length of such a style will give you a possibility to try out different hairstyles but, at the same time, if you leave it as it is, you will look fine, too.
Short Layered Bob Haircut For Thin Hair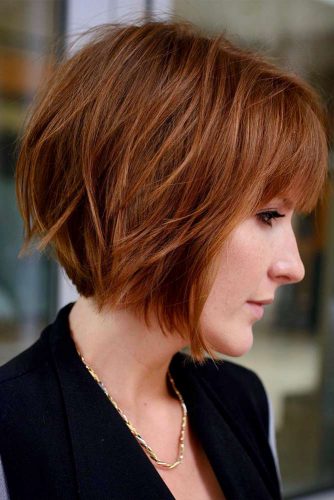 Have you ever been dreaming about having thick hair? There`s no need to! A short layered bob for thin hair is also perfect. Layers will create an effect of volume and thickness and you won`t have to try out different methods to make it styled well as it will already be done perfectly.
Long Layered Bob Hairstyle For Thick Hair
Source: anhcotran via Instagram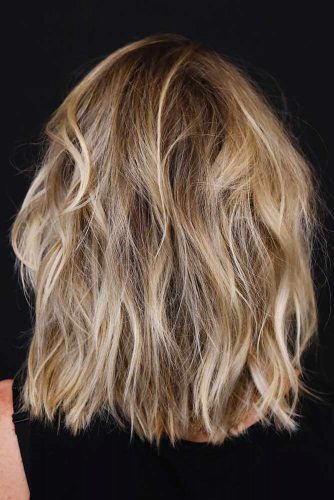 Girls with thick hair are so lucky and we can`t deny that! A long layered bob for thick hair is ideal. Different lengths of layers will create even more volume but that will be neatly structured without making you look too messy. Isn`t it perfect?
Layered Bob Haircut For Fine Hair
Source: anhcotran via Instagram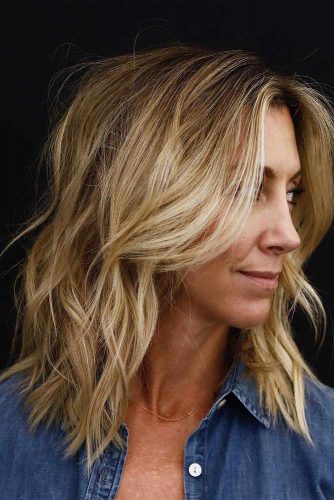 A layered bob haircut for fine hair is a must. A medium length and different layers will give you a dewy effect. Freshening up is what every girl needs sometimes, don`t you agree? So, try it out without doubt and experiment with different lengths of layers, you won`t be disappointed!
Medium Layered Bob Hairstyle With A Deep Side Part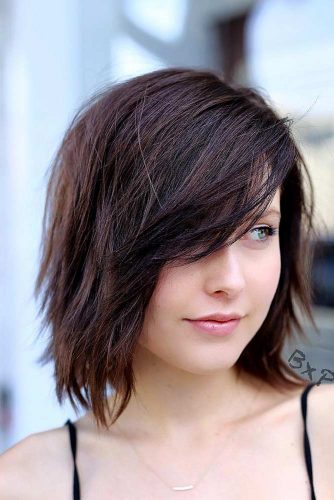 A deep side part is what some girls prefer to wear and we think it`s a great element that makes any hairstyle look pretty! Especially a medium layered bob hairstyle. Different lengths of hair will give more volume that looks great with a deep side part that instantly creates bangs.
Long Layered Bob With Texture Waves
Source: romeufelipe via Instagram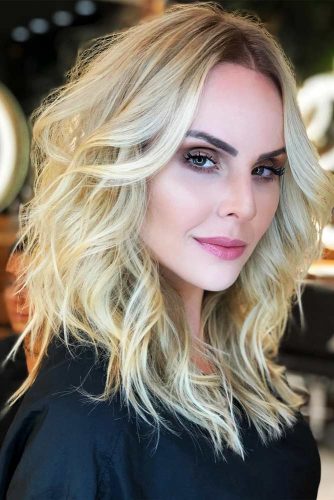 Naturally wavy or curly hair is great-looking, but what do you think about well-textured waves that you can create? Great for any special occasion and everyday looks, it appears so good! With layered hair, it is a dream come true, don`t you think? Feel super confident rocking your perfect hairstyle any time.
Medium Face-Framing Bob Hairstyle
Source: styled_by_carolynn via Instagram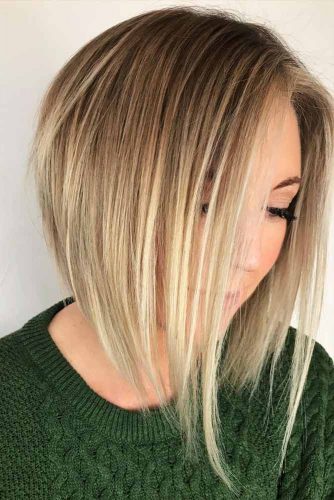 A medium length of a face-framing bob hairstyle is so popular nowadays and we know exactly why. Styled, it looks as if you have just seen your hairdresser. And isn`t that we all would like to have every day? Try it and, trust us, you will look as fantastic as possible.