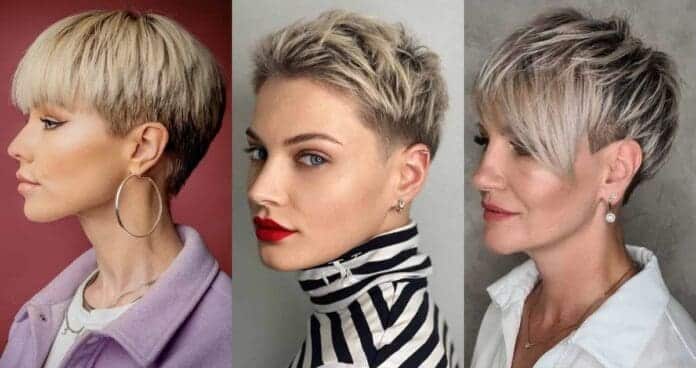 A trendy textured pixie cut is a short-length chop, flattering most women's face shapes. It adopts an array of looks from chic and flirty to the androgynous kind. Missouri-based stylist Janet Biggers points out how versatile a pixie cut is. "It doesn't matter if your hair is straight or curly; you can still rock a pixie," she says. "Though it works on a lot of hair types, this cut is ideal on fine to medium hair density." Sometimes, thick hair can be hard to maneuver with a shorter style. But if you have coarse hair and want a pixie, Biggers explains, "You'll need a lot of texturing done to your locks, then leave it long enough to be able to use hot tools to help smooth it more." Styling a pixie is quick and easy. "For a longer cut, I use Bedroom.Hair, a texturizing spray that offers strong hold, volume, and texture," she says. "For shorter chops, I use Night.Rider. It's a molding paste that offers control and texture when styling with good holding power." To maintain the cut's shape, trimming every 4-6 weeks is vital and washing the hair with shampoo daily is not ideal. Before your next salon appointment, browse these photos of popular textured pixie cut hairstyle and haircut ideas. You'll love each suggestion.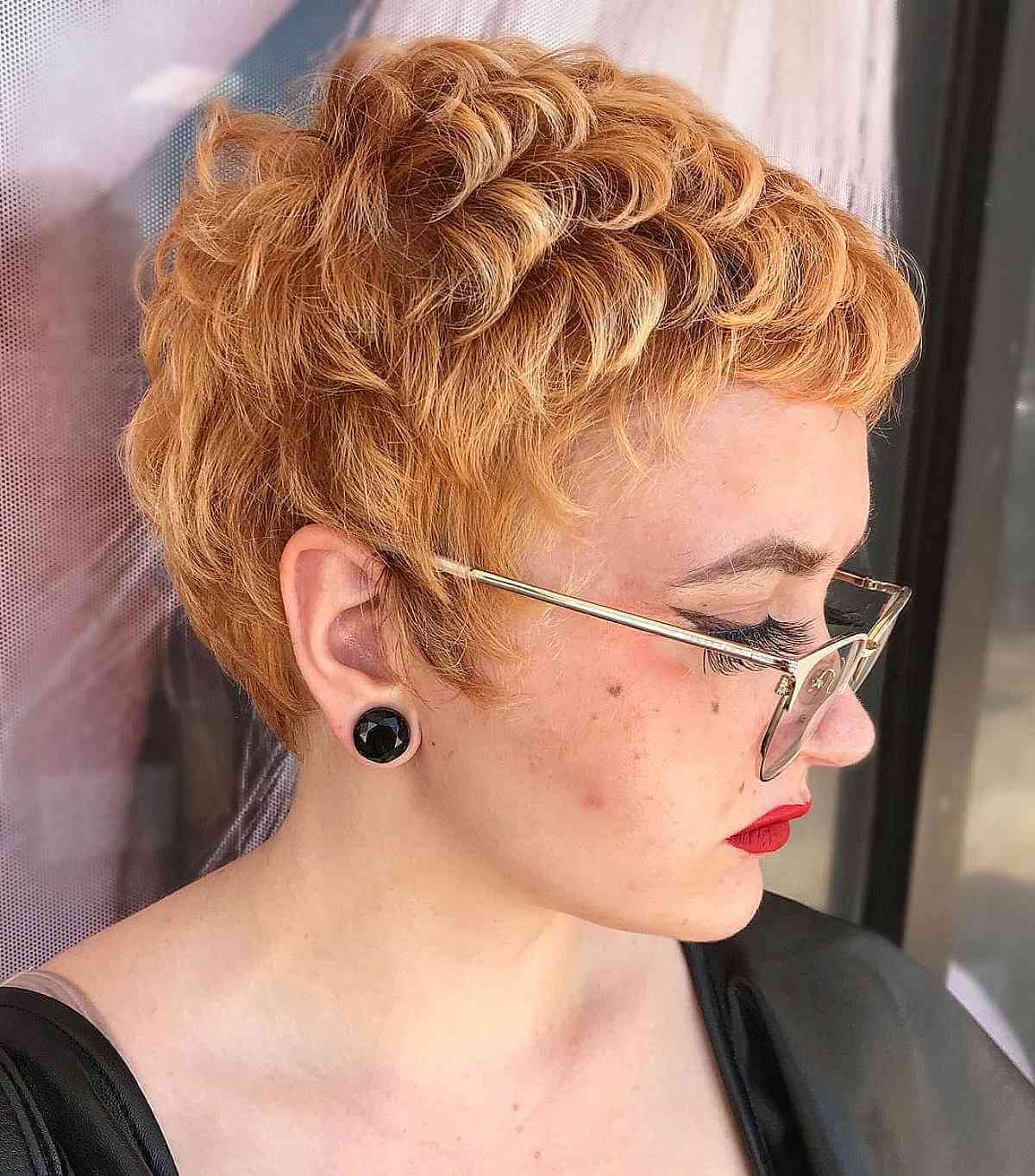 #1: Fiery Pixie with Textured Waves
Try a pixie with textured waves to kick the boldness of your hair up a notch. Warm-toned hair works great to compliment and warm up pale skin tones. Textured waves are an easy style that looks effortlessly good. Use a hair wax or texture putty to add separation to the waves or create a more messy texture.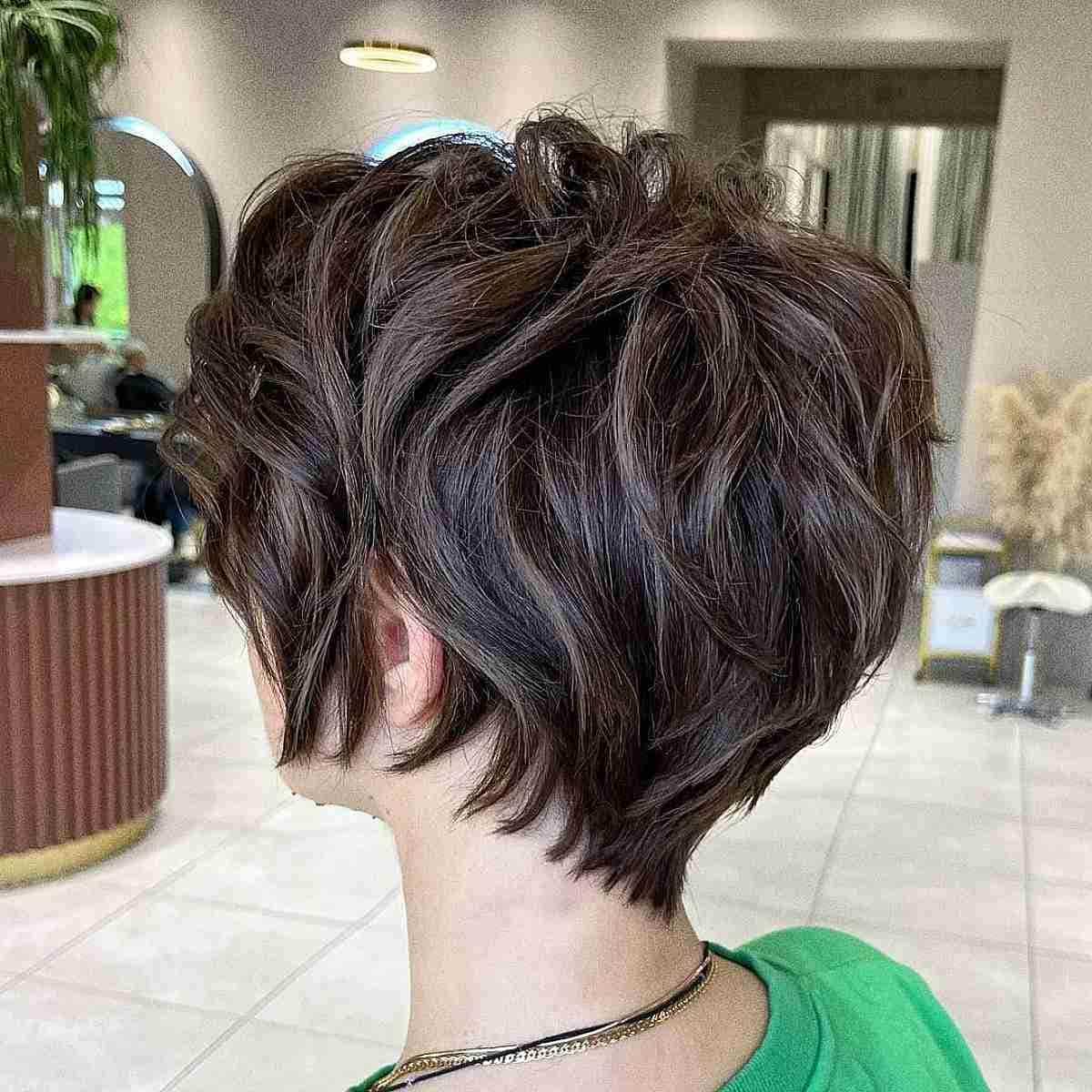 #2: Messy Brunette Pixie Bob Haircut
A messy brunette pixie bob haircut is the perfect length choice. Not too short, a pixie bob is a soft and feminine shape with style. Ask your stylist to leave length around the ears but add more layers than a bob. This will help you achieve a piece-y and messy shape. Blow-dry with your hands and some texture cream for a cute tousled finish.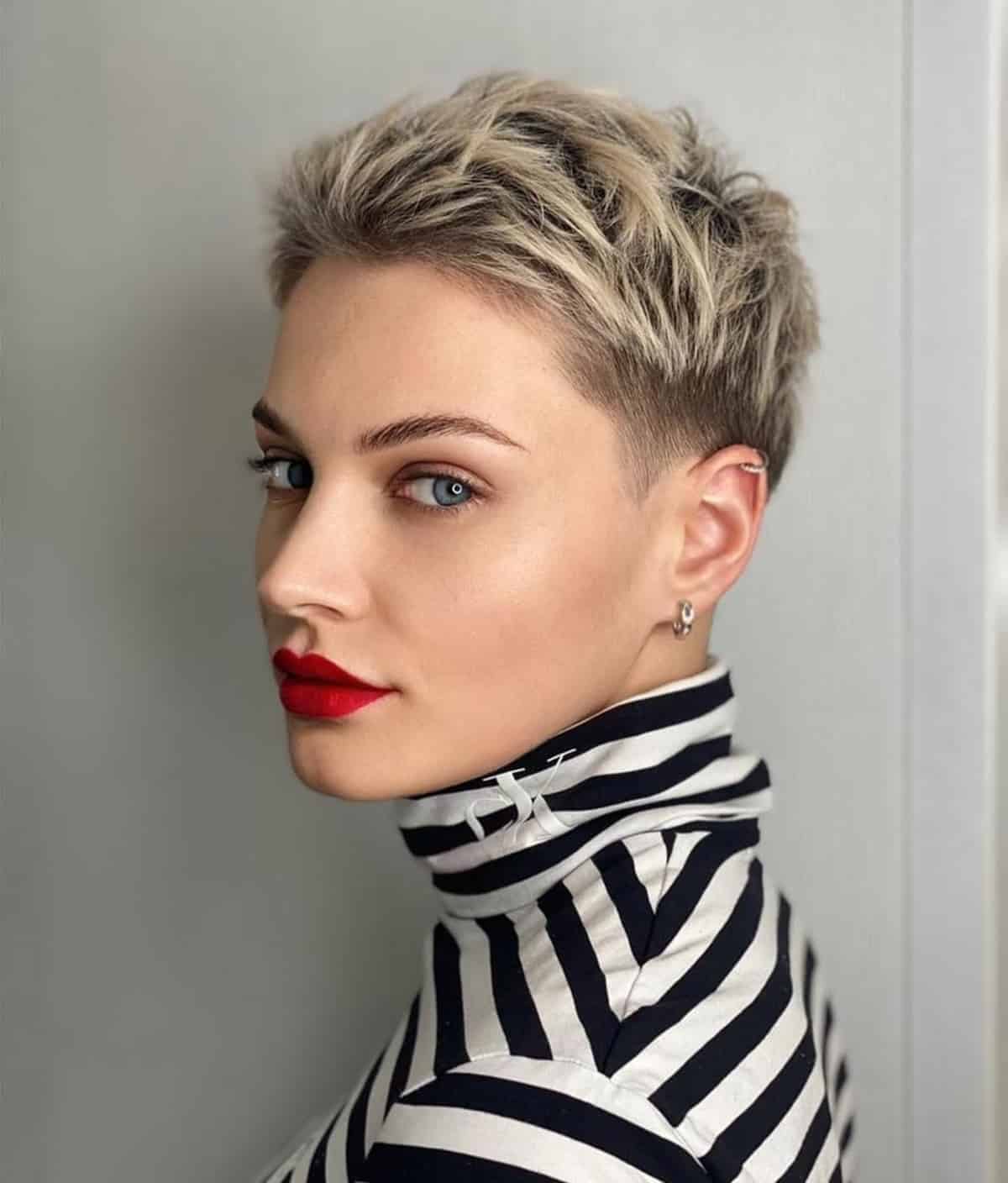 #3: Short Pixie Cut with Texture
A short pixie cut with texture is a great choice for any woman with straight hair. Ask your stylist to point cut the top to create amazing disarrangement. Keep in mind textured pixies look best styled forward for an up-to-date finish.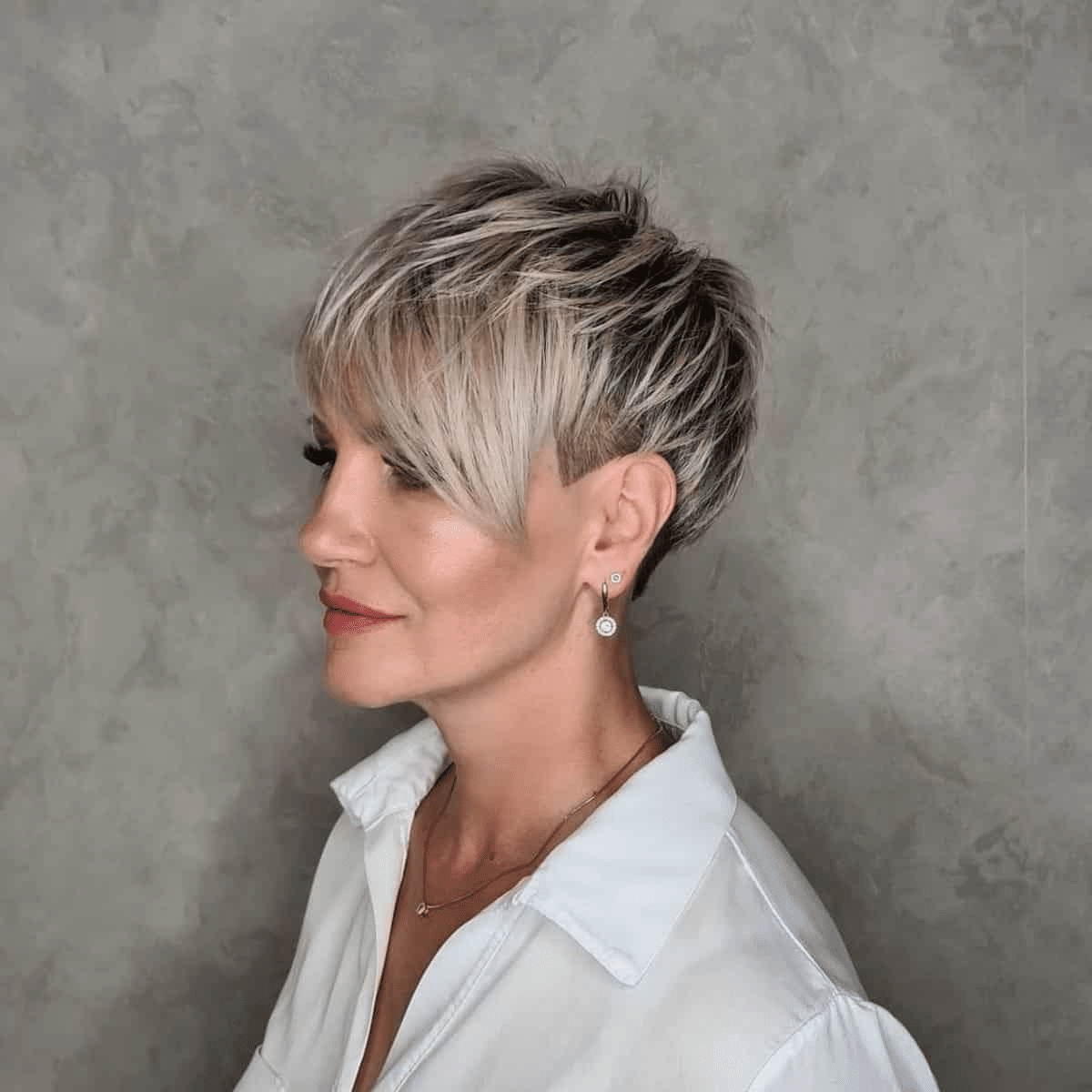 #4: Very Short Textured Pixie for Women Over 30
A very short textured pixie for women over 30 is a soft and edgy haircut. This hairstyle would work best for women with medium to thick straight hair. To get this hairstyle, ask your stylist for a pixie with short sides and a textured top.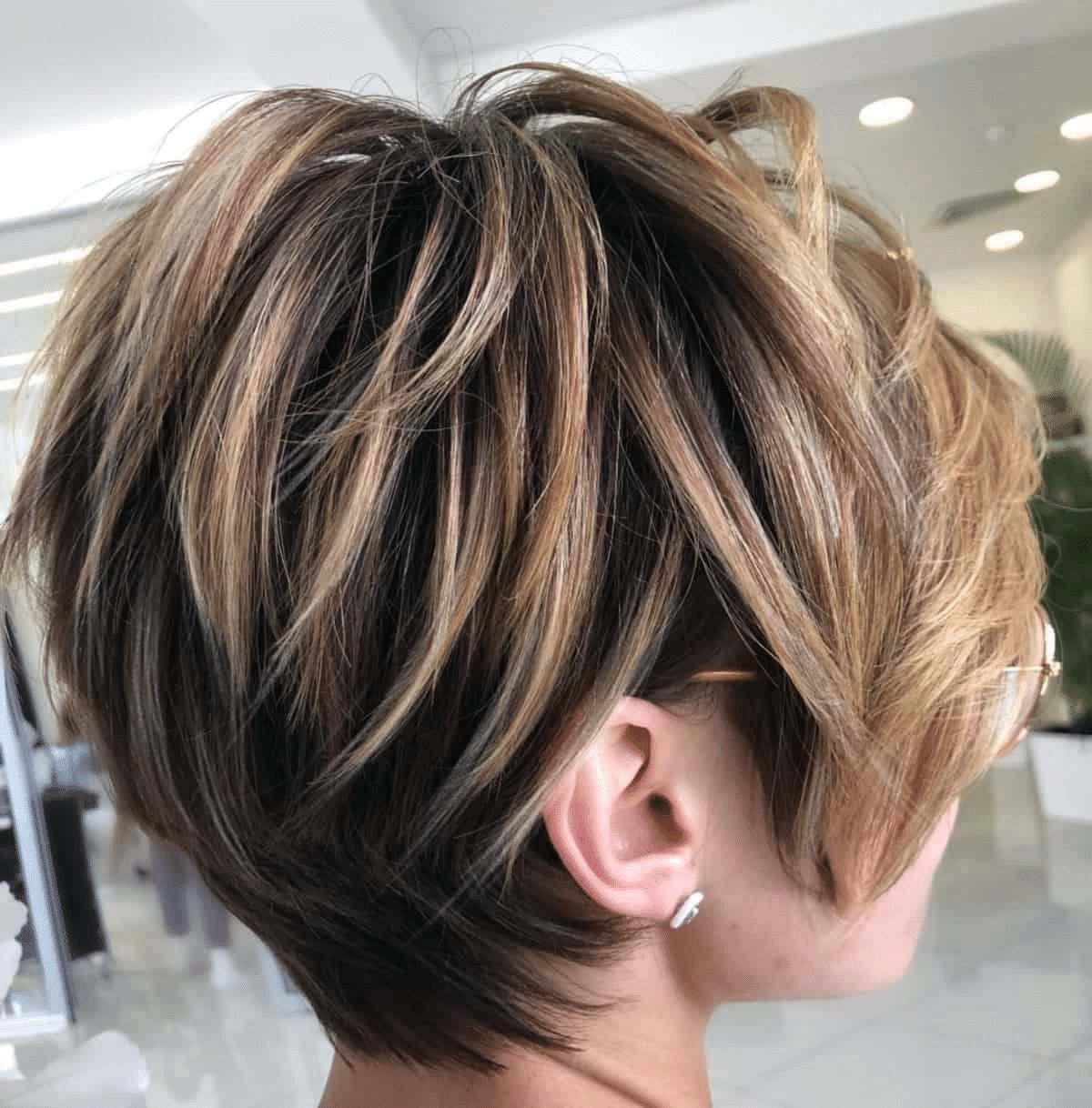 #5: Textured Pixie Bob
If you're considering a textured pixie bob, a straightened version with slightly lifted roots is a perfect option. Like any textured pixie hairstyle, they can be custom cut or styled to your needs. Try splitting the hair above the ear and directing the back half backward, and directing the front half-forward and down for a playful style to show off your pieces of jewelry. Twist or curl when needed for added texture.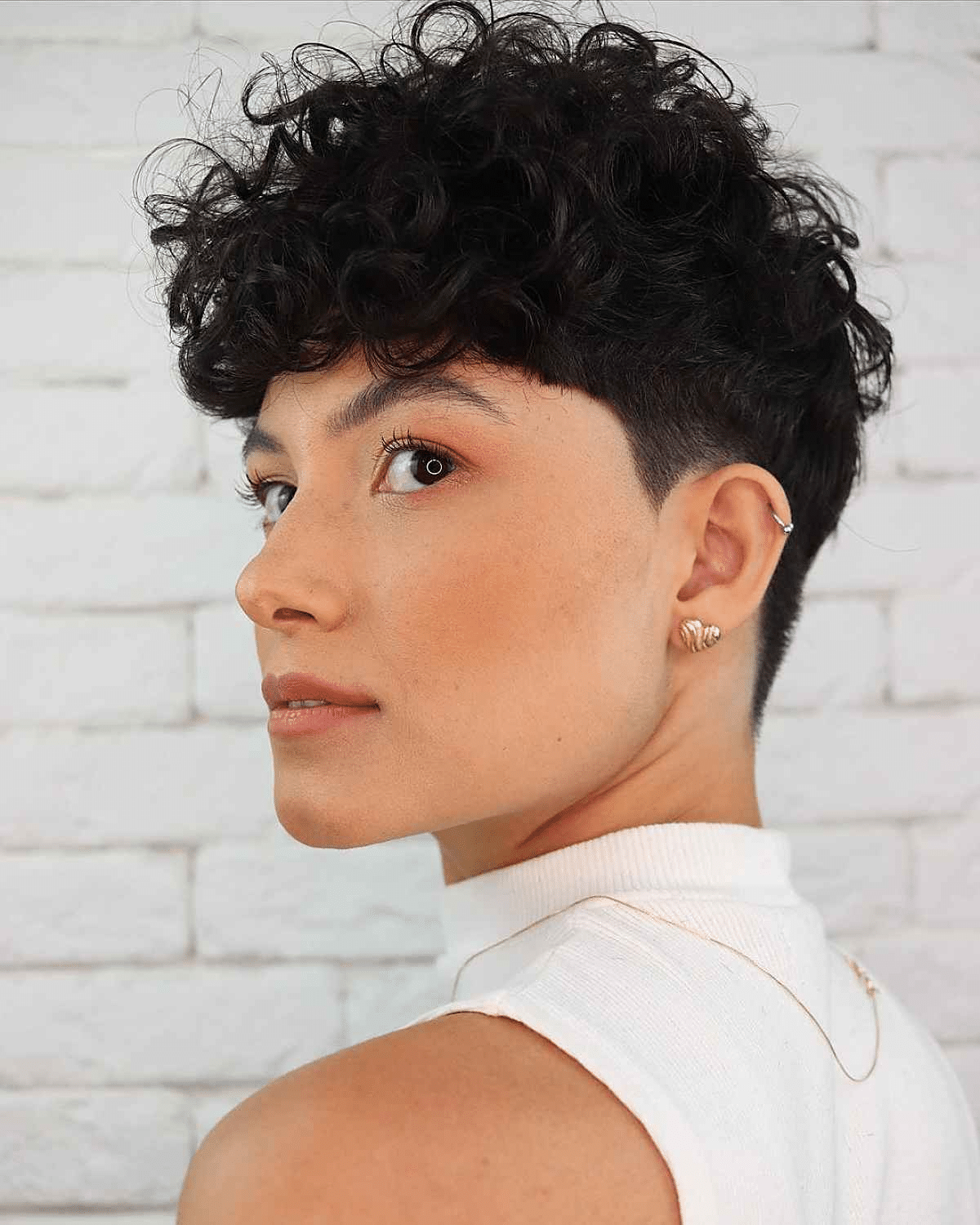 #6: Razored Pixie for Curly Hair
A razored pixie for curly hair is one fantastic solution for ladies that don't want to spend loads of time taming their unruly hair. Almost every hair type and texture is suitable for a pixie style. If you have thick and coarse hair with type 3a, 3b curl, ask your stylist to cut short at the back and sides, starting with a grade 2 blending in a grade 3 and 4. Leave the top longer so that the curl can form a 2-3-inch ringlet. If you want to keep a razored pixie style, you will have to visit the salon every 4 to 5 weeks.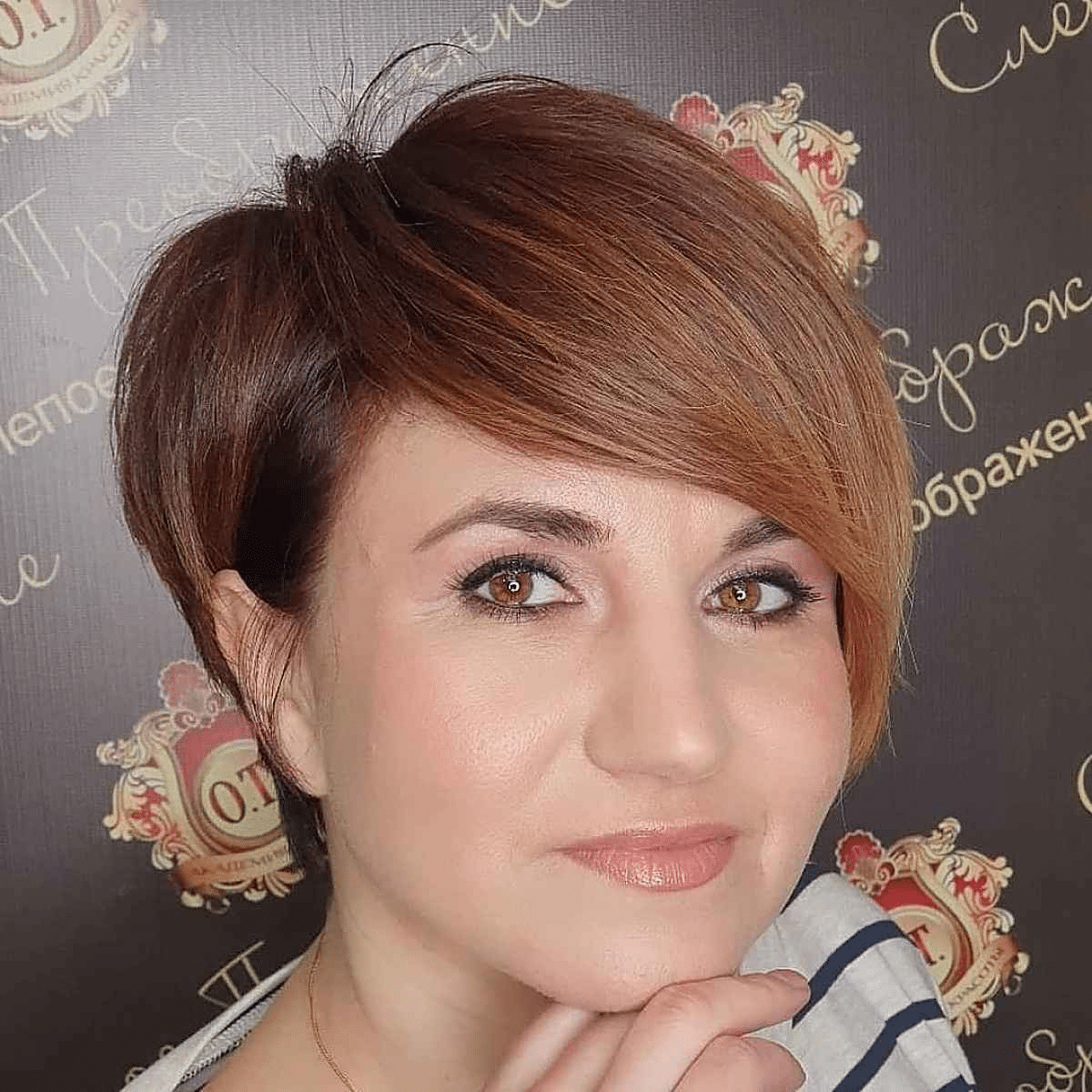 #7: Longer Pixie Cut for Women Over 40
A longer pixie cut for women over 40 is a low-maintenance classy hairstyle that suits almost every face shape. Ask your hairstylist to leave the fringe and sides longer and slightly texturize them. This way, when hair is styled towards the face, it can make rounder features look more chiseled. You can ask your colorist for some lighter pieces, which will add more dimension and volume to the cut.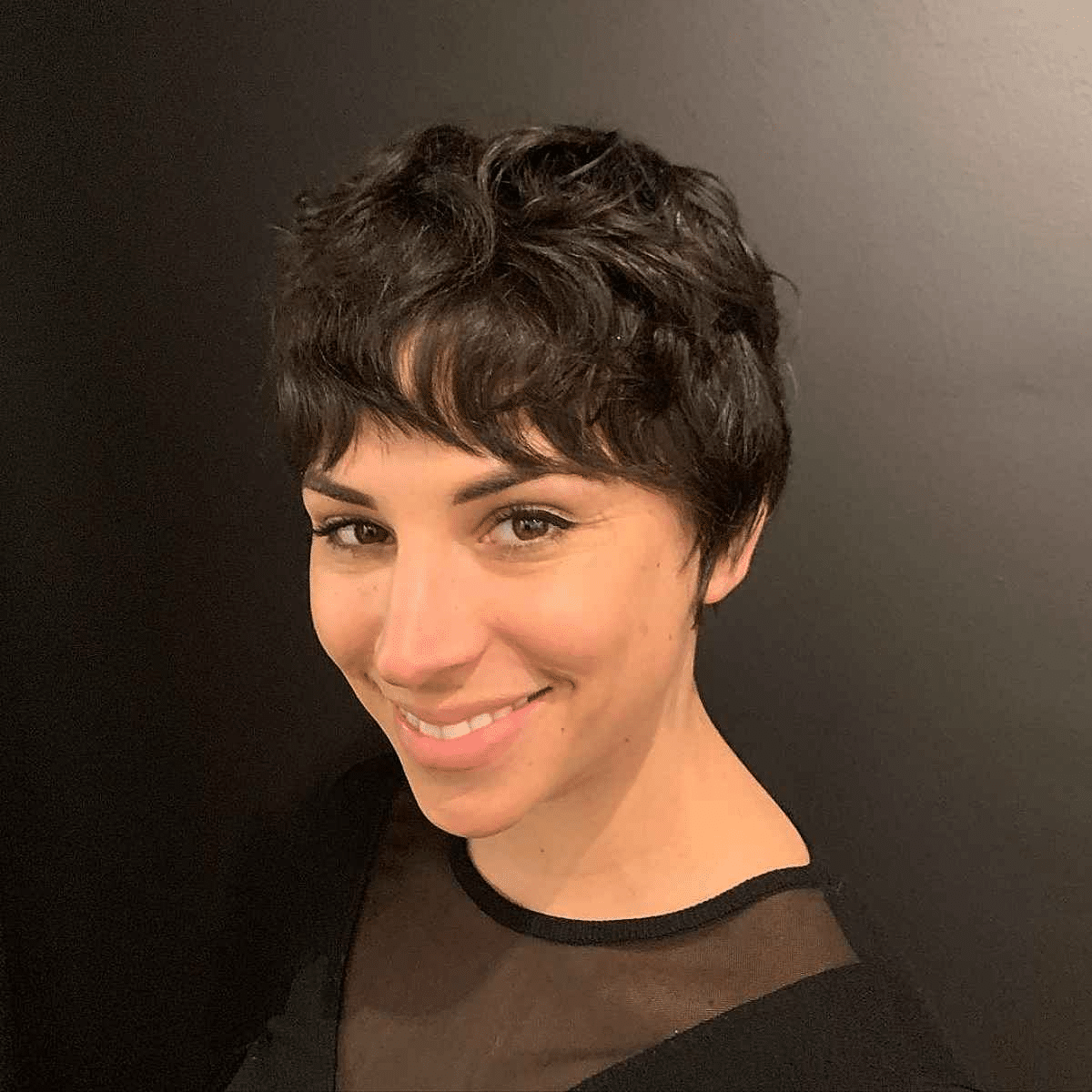 #8: Wavy Pixie with Bangs
A wavy pixie with bangs gives a soft texture and a sweet and easy hairstyle. Don't forget to use either a curl cream or a curling iron to accentuate your natural waves. Keeping the sideburns longer creates a more feminine look.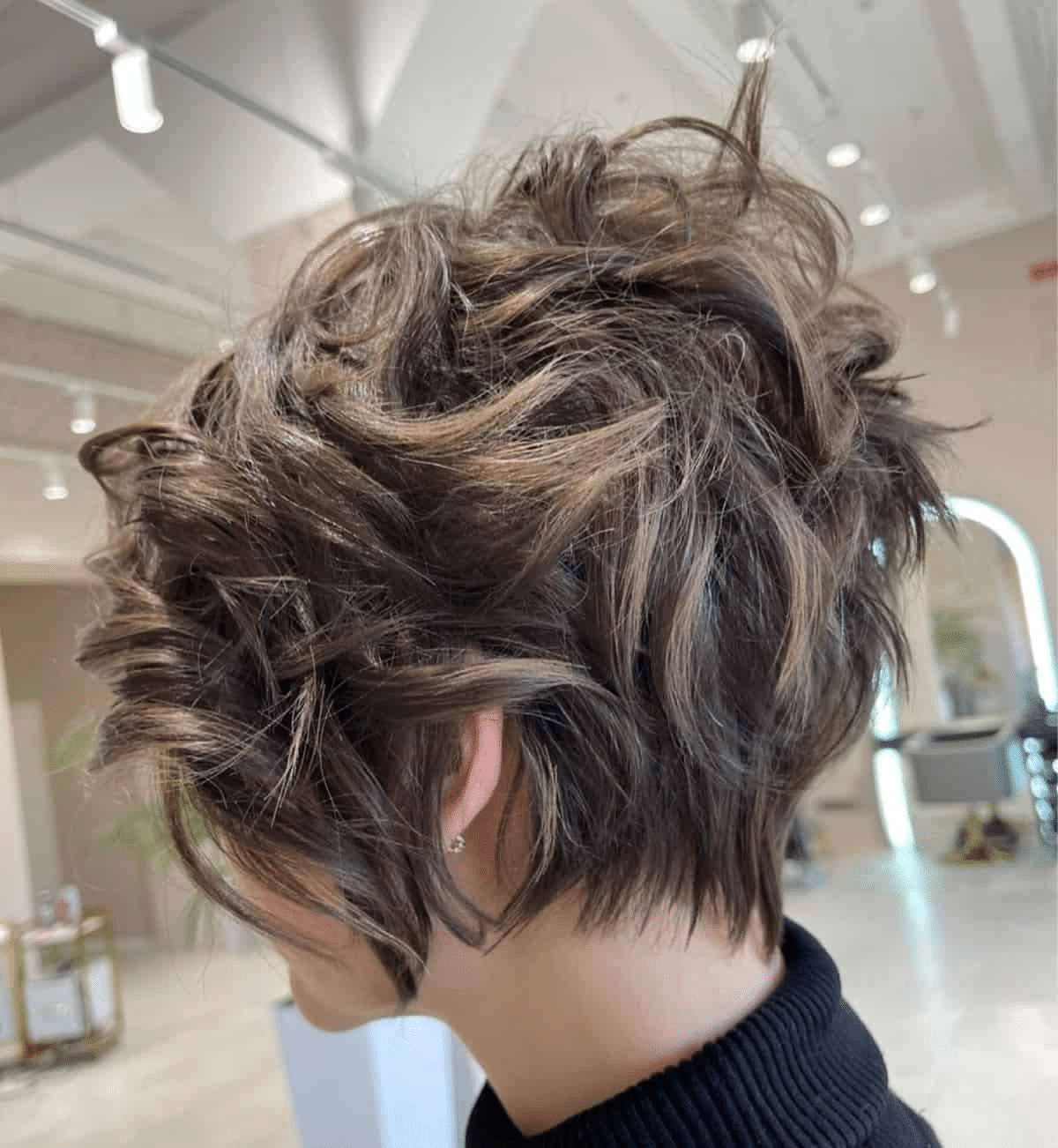 #9: Messy Textured Pixie Cut
Have fun with a messy textured pixie cut. Great for natural texture or fine hair, a textured pixie adds lift and body to limp hair, like a stacked bob would. The longer hair is brushed forward and curled back for extra volume, then style with a flexible hold hairspray.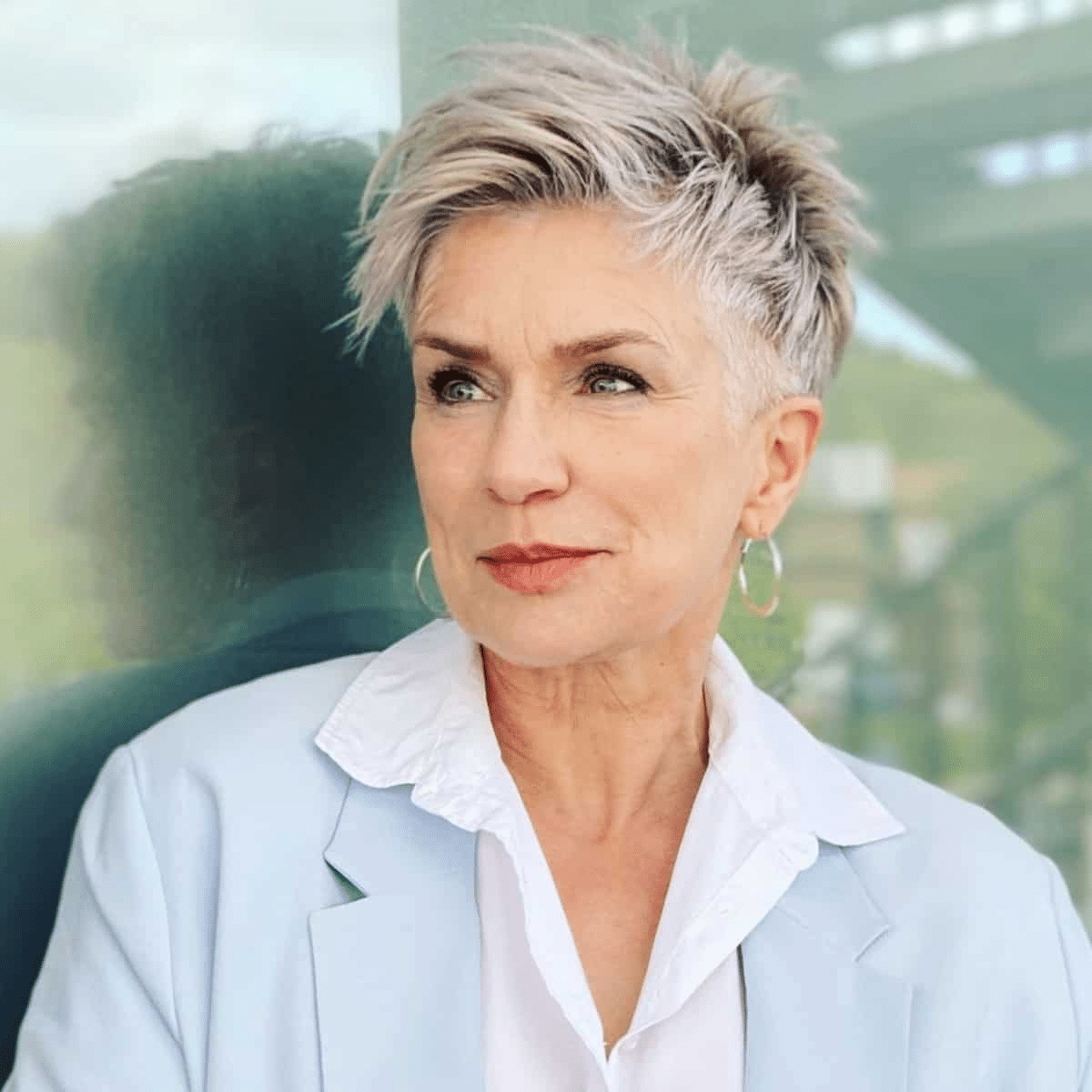 #10: Shaggy Pixie for Women Over 60
Consider a shaggy pixie haircut for women over 60. The best way to describe this haircut to your stylist would be to ask for tapered sides, deep point cutting on the layers, and the top section cut short to long to offer extra length in the mohawk and fringe area. Blow-dry the bangs roughly to the side and style with a waxed pomade.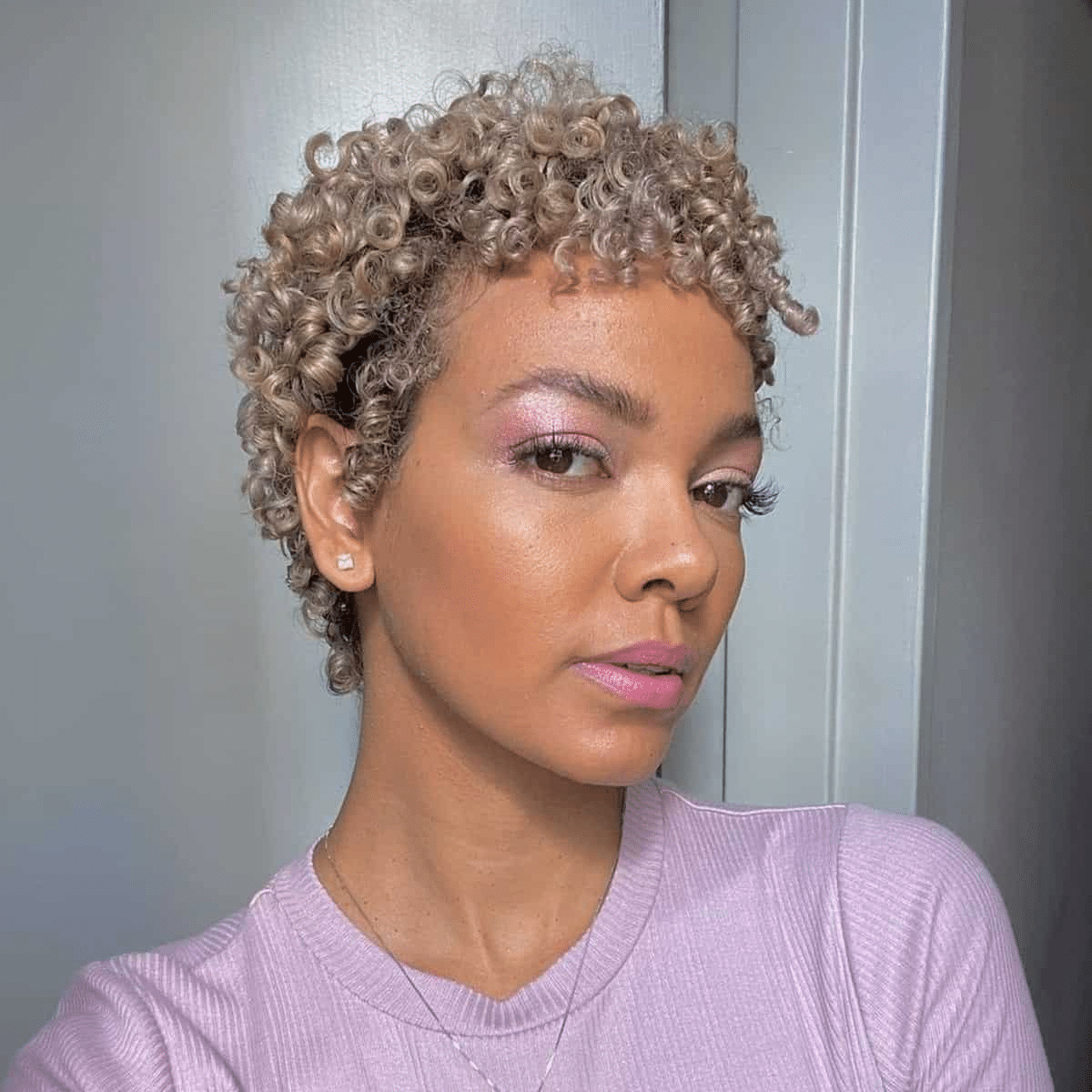 #11: Curly Pixie with Texture
Rock a curly pixie with texture. Enhance your curly pixie styles by using a Denman brush or comb, twisting your curls towards the face in a brick lay pattern, starting at the hairline and working around the head in sections going up towards the crown. Allow it to dry without touching to avoid frizz. Use a soothing lotion or oil to break up the curls to create added volume.

#12: Textured Pixie for Feminine Women Over 50
When looking for a texturized pixie for feminine women over 50, try one with a short textured side bang for added softness around the face. In case you didn't know, styling this cut with a whipped pomade such as Schwarzkopf Oasis + Whipped Wax creates texture while still offering a dry-looking finish.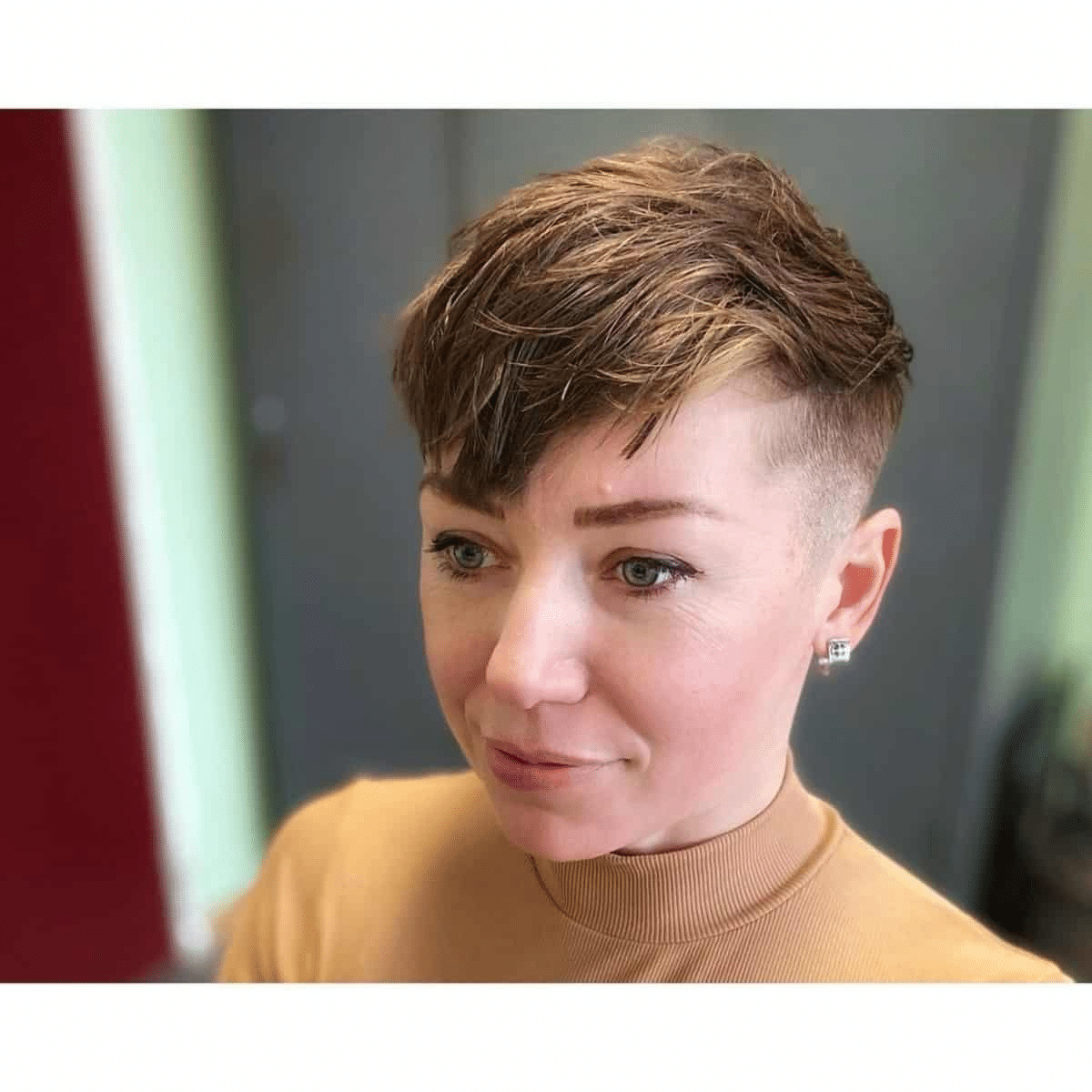 #13: Tapered Pixie Cut with a Textured Top
A tapered pixie cut with a textured top can be bold, funky, and soft simultaneously. Play with length around the nape; take it tight to add drama, or leave a little hair length for softness. Keep in mind that it is versatile!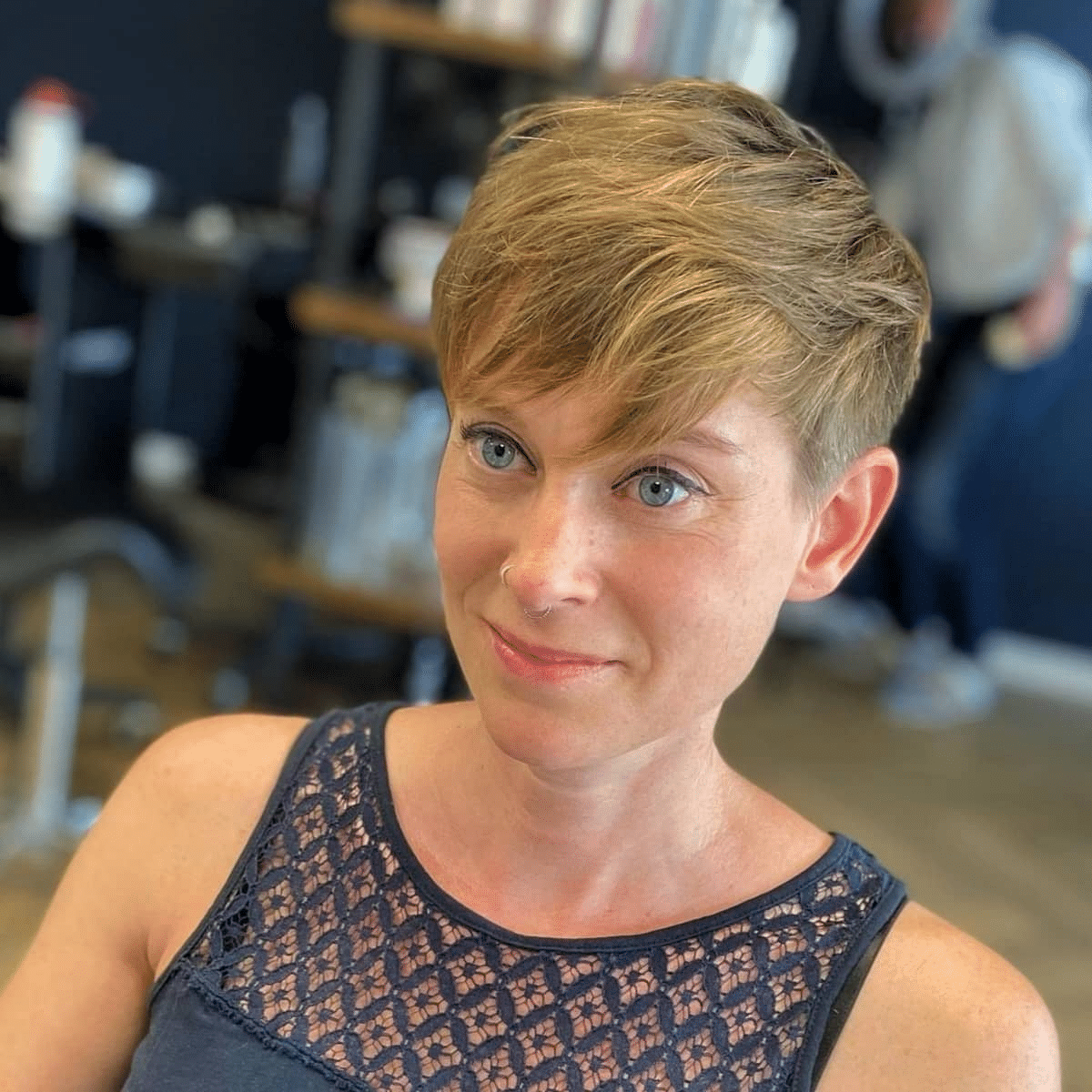 #14: Layered Textured Pixie
Go for a layered textured pixie to achieve the most movement through the front of the haircut. Adding layers to textured pixie haircuts removes heaviness and creates softness. Be bold and step out in style!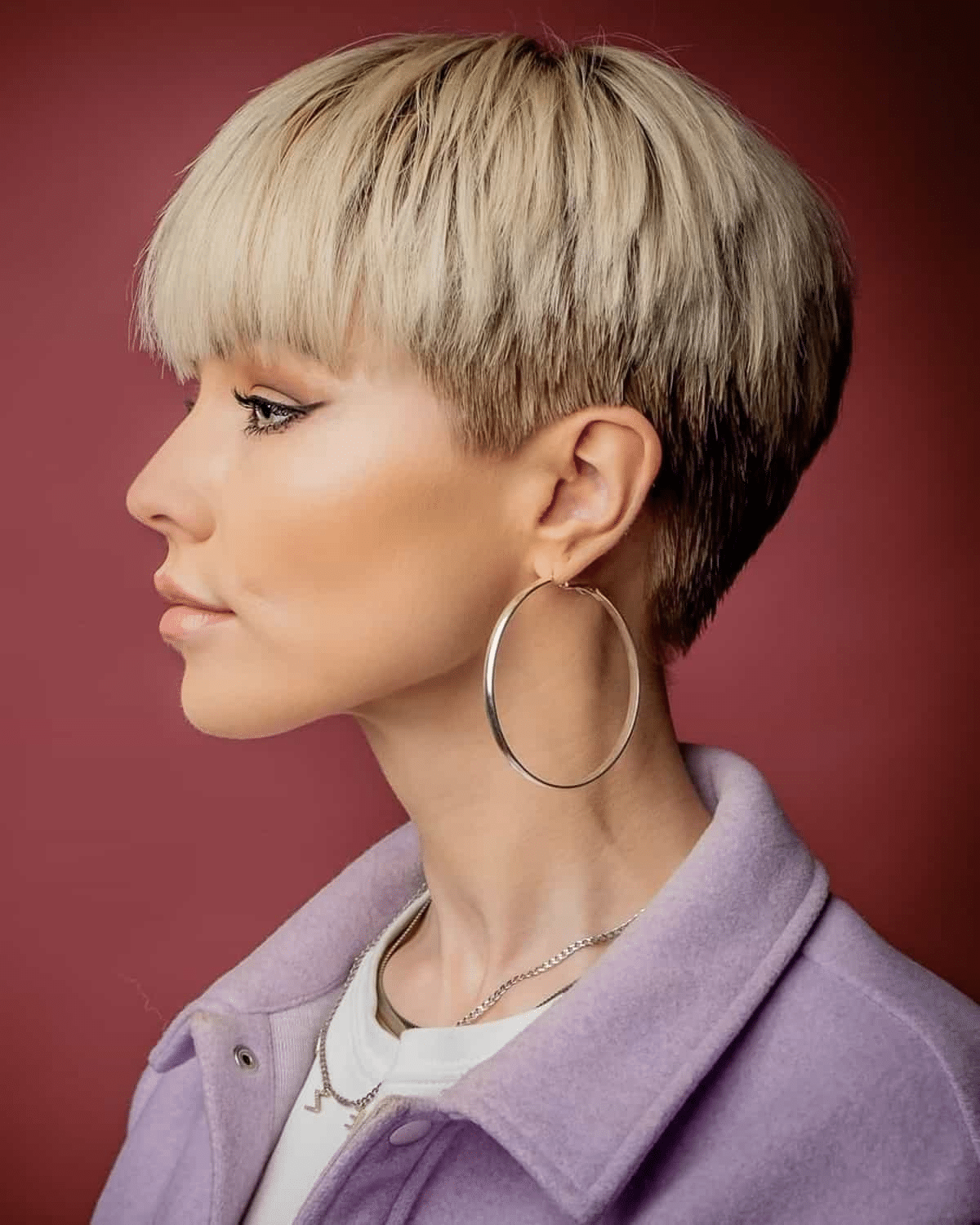 #15: Textured Pixie with Bangs
Consider a textured pixie with bangs to debut a modern style. In general, a hairstyle for pixies with texture calls for precision cutting skills with careful thought on balance in length and weight. The texture is added during the final refining stage once the overall shape is established.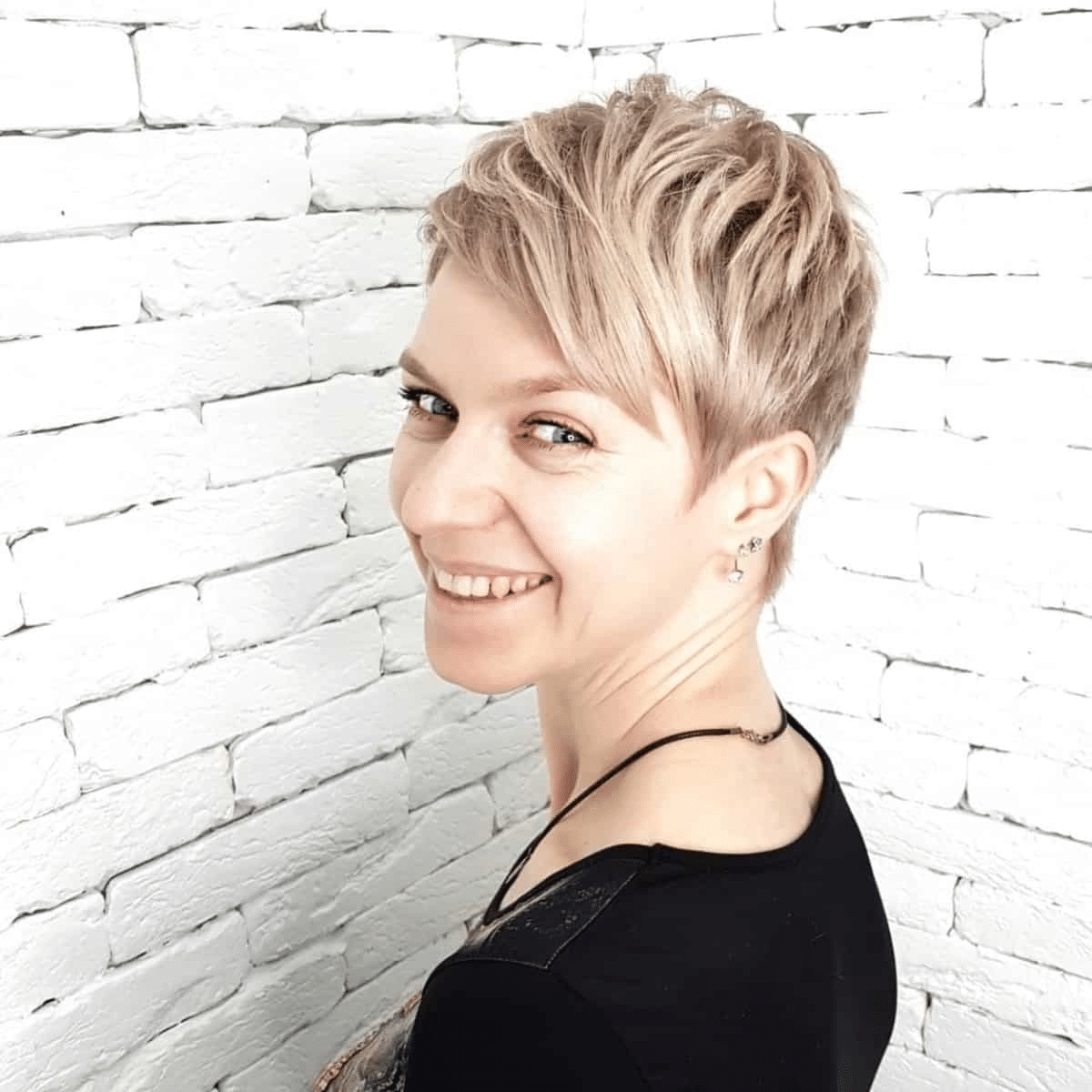 #16: Choppy Pixie Cut
A choppy pixie cut can add so much texture to a haircut, even on fine hair. It's trimmed tightly around the sides and back, leaving a little length on the forehead. As a finishing touch, have the stylist encourage a choppier texture using a slide or point cutting technique on the top.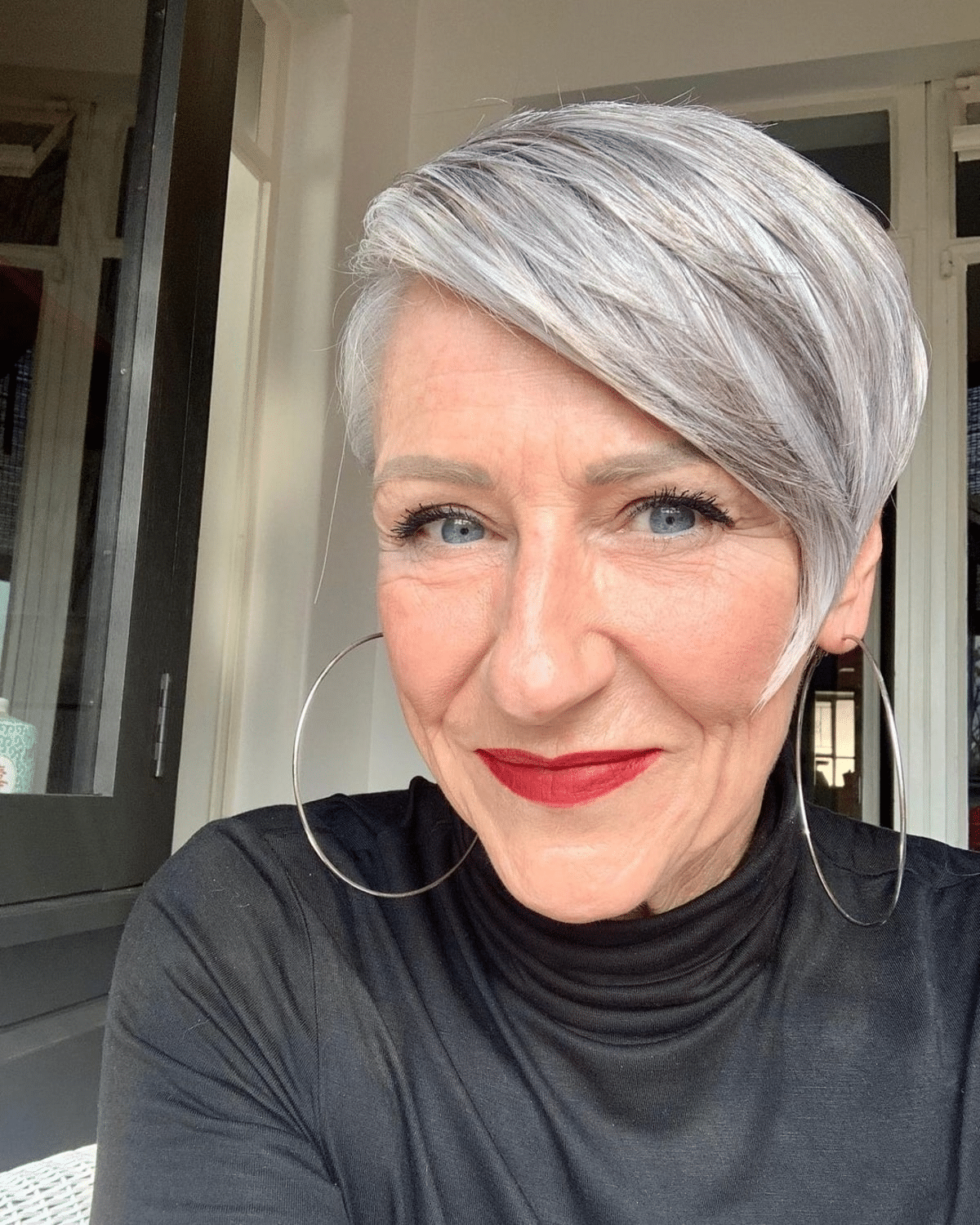 #17: Salt-and-Pepper Pixie for Women Over 70
A salt-and-pepper pixie for women over 70 can be the perfect choice for those who want to avoid the frump. A sleek, modern silhouette adds sophistication to anyone looking to maintain an updated style. Make sure to tell the stylist to remove heaviness but not the length up front, especially if you have thin hair.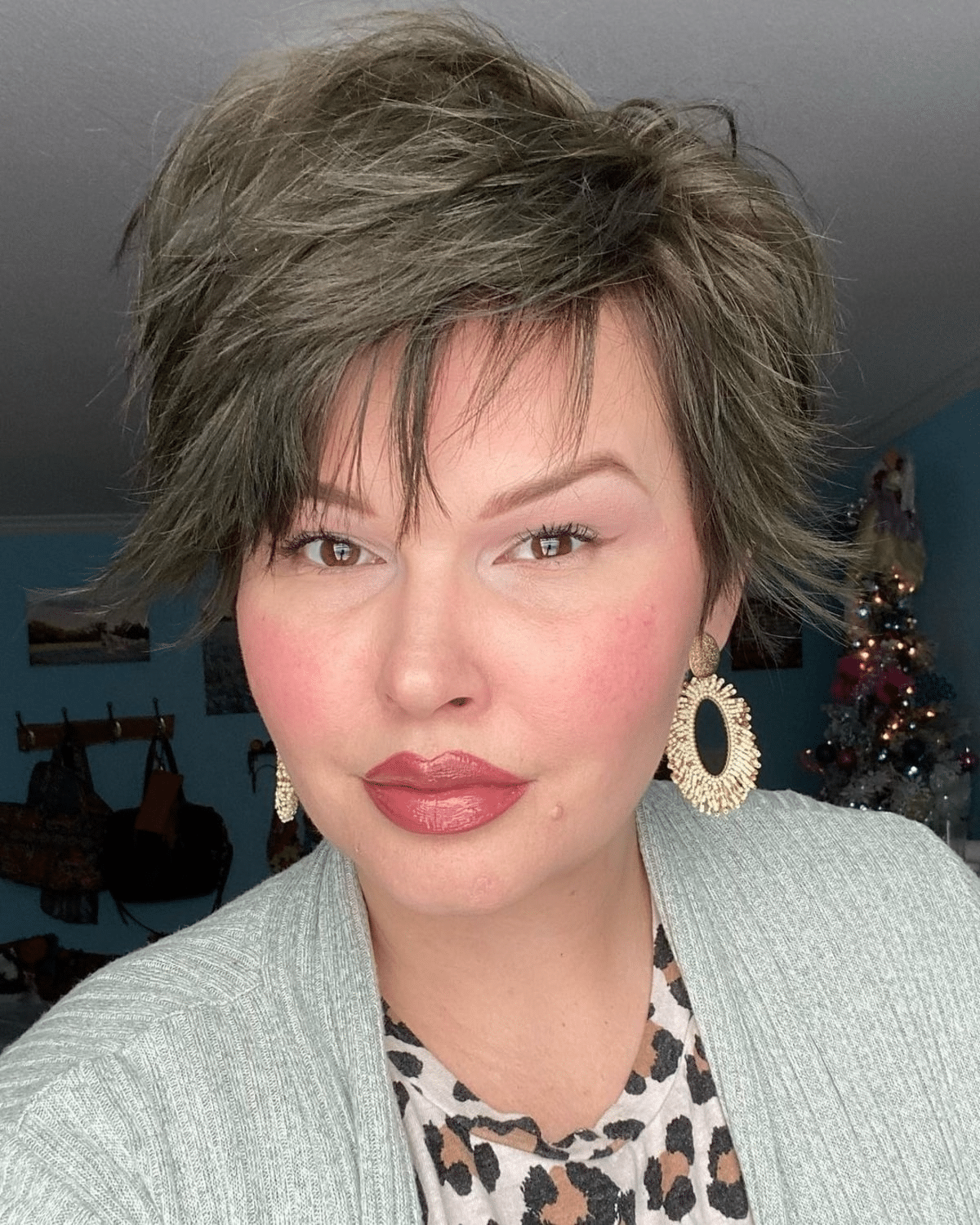 #18: Feathered Pixie with Wispy Ends
Feathered pixie with wispy ends is a soft pixie cut that can be styled in different ways. Women who have fine to medium wavy hair can achieve having pixie cuts with texture added. To get this cut, ask your stylist for a longer pixie with bangs.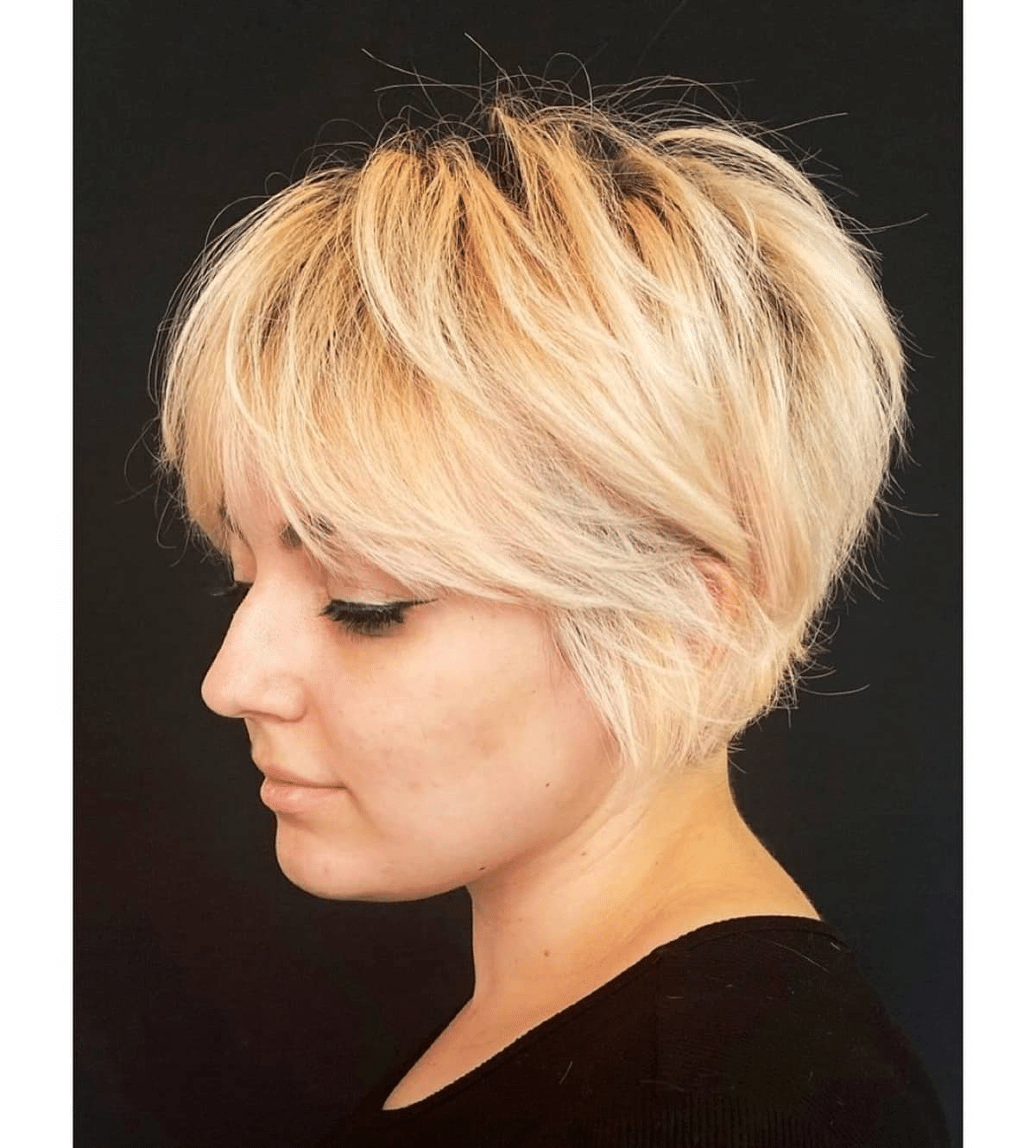 #19: Textured Shaggy Pixie Hairstyle
A textured shaggy pixie hairstyle is a softer short haircut that covers the ears. It's versatile, and you can wear it over the ears or tuck behind. The texture of pixie cuts is achievable by layering and point cutting the hair to create movement. Keep in mind that a textured haircut works best on straight hair but can be achieved on curly hair using a round brush or a flat iron.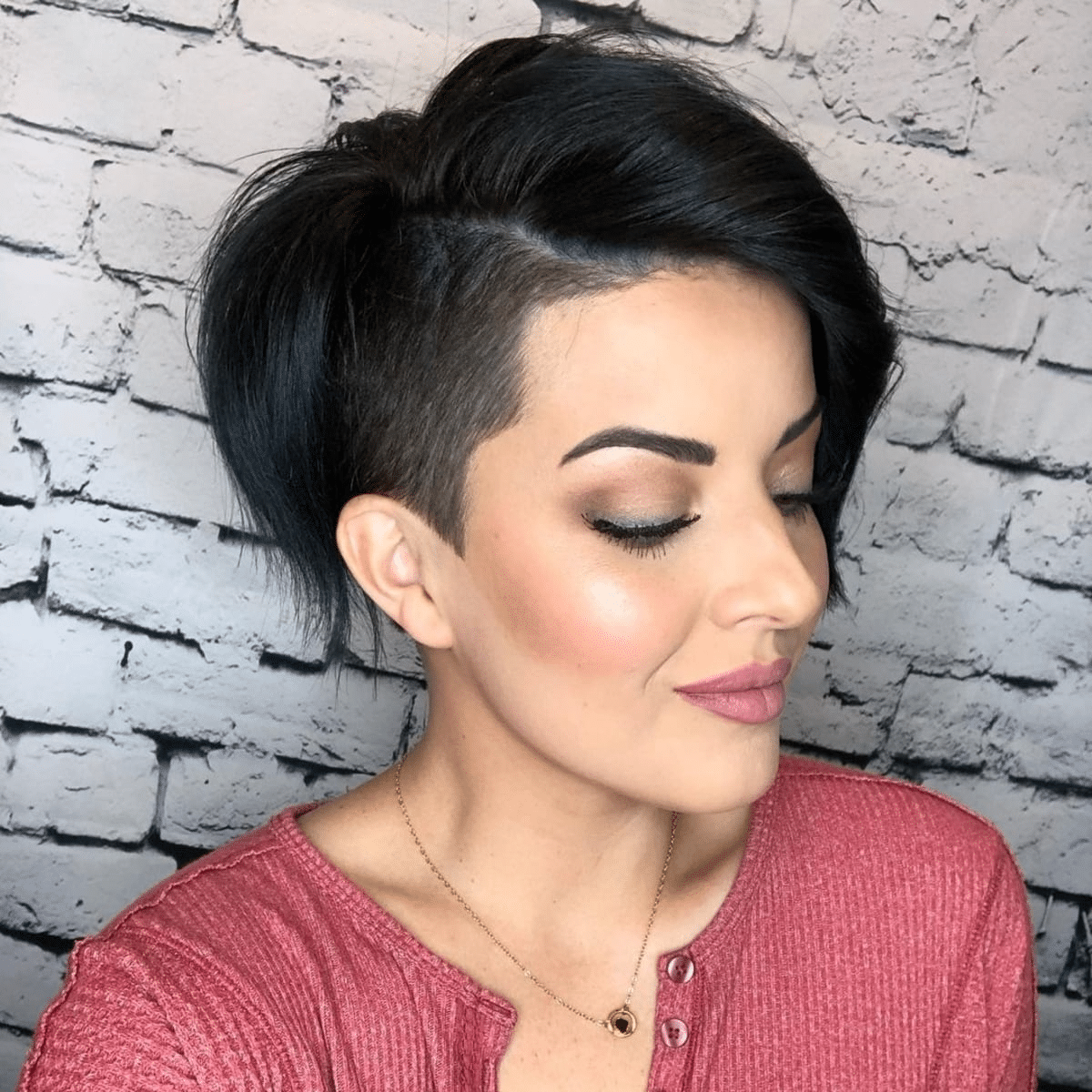 #20: Edgy Lixie Cut (Long Pixie)
Rock an edgy lixie cut and reinvent yourself. The shaved sides and long hair on top give a dramatic style and work well on almost all hair textures. If you need it even edgier, ask your hairstylist to create a design around the hairline with clippers. Keep in mind that a super short haircut needs reshaping to maintain its shape.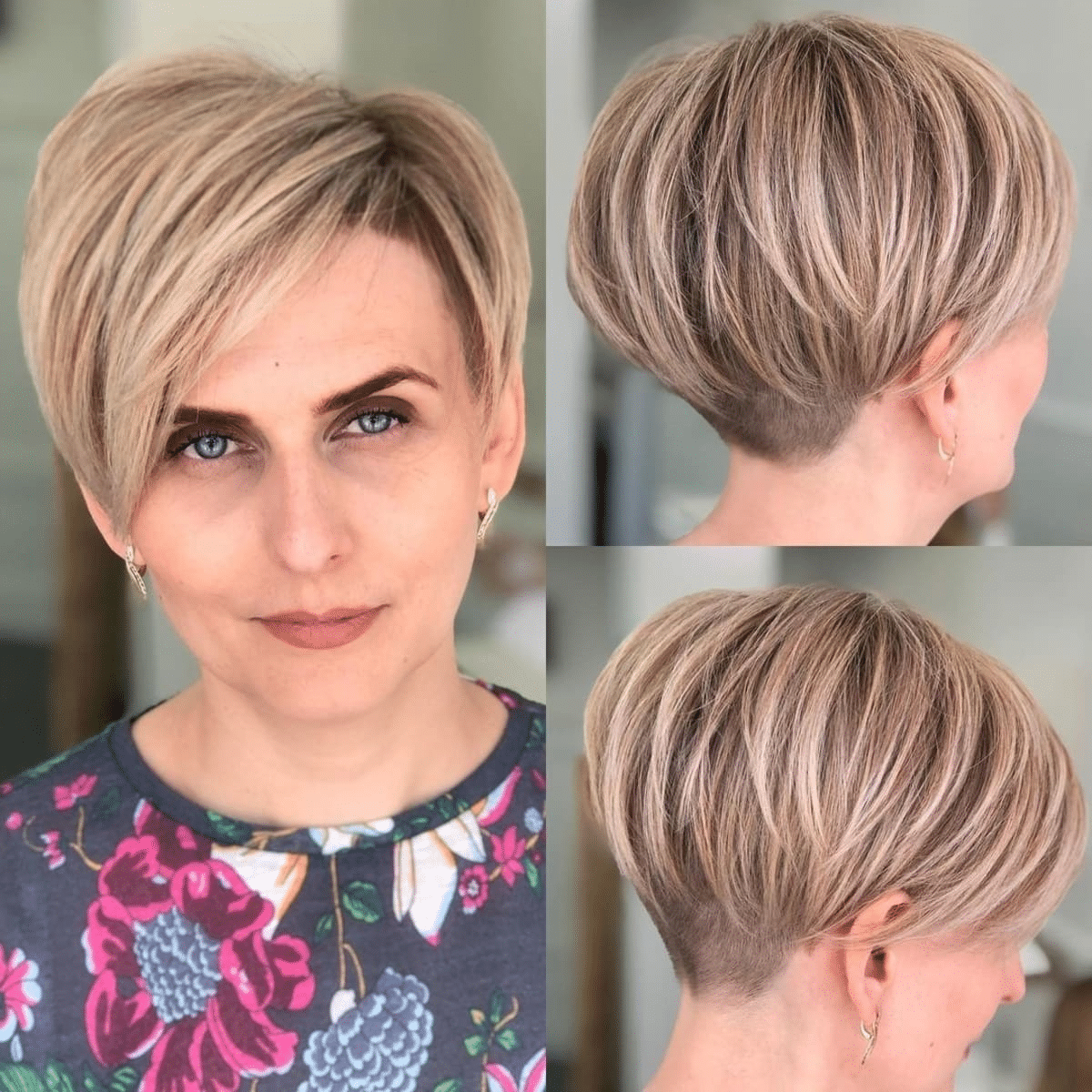 #21: Texturized Long Pixie
A texturized long pixie is a good choice for straight-haired women. Talk to your stylist about undercutting the nape and leaving the top layers long and swept to the side. Blow-dry it with some mousse and a large metal barrel round brush for a sleek finish. Keep in mind that pixie cuts need to be re-shaped every 4-5 weeks.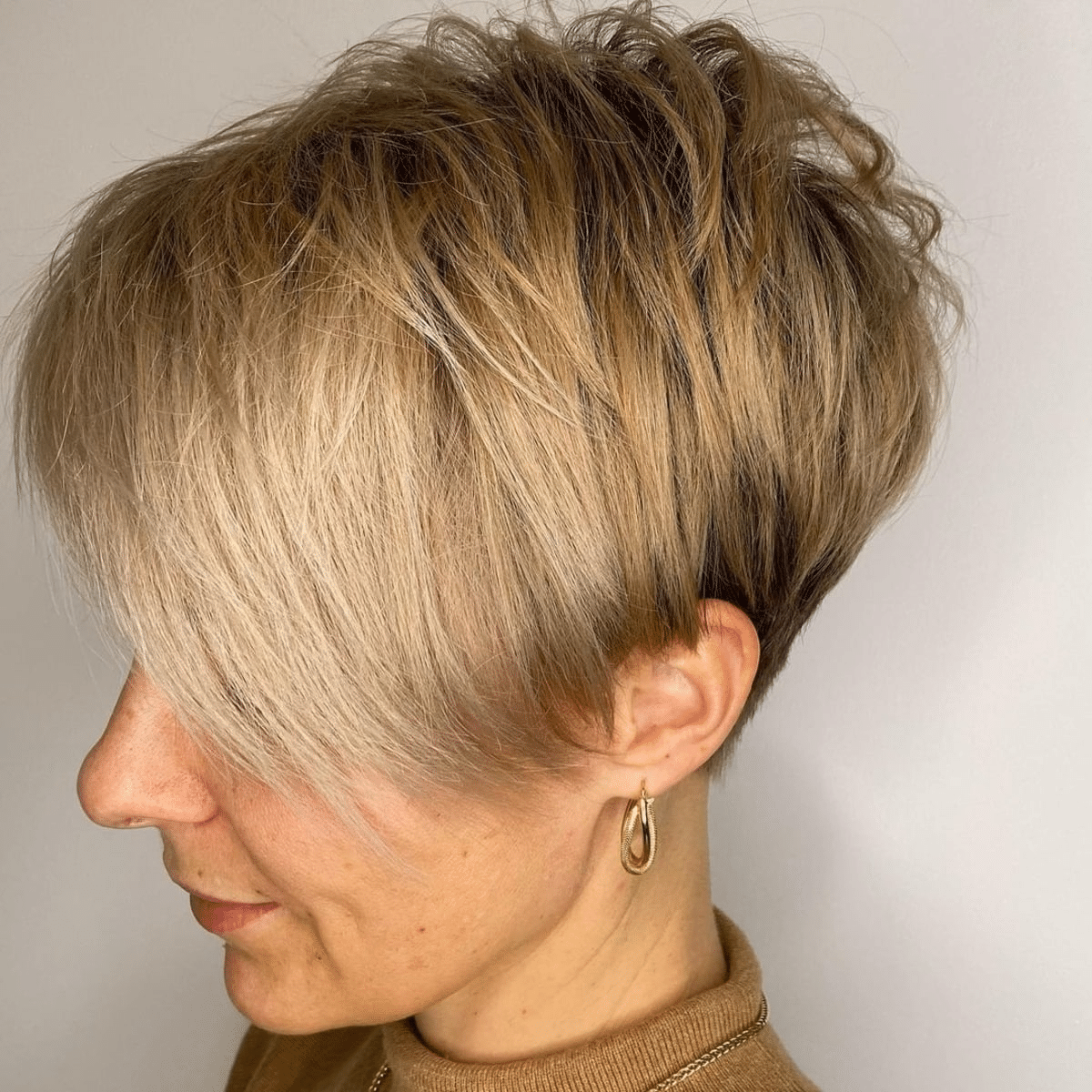 #22: Low-Maintenance Textured Pixie
A low-maintenance textured pixie would need to be cut less often. Make sure you ask your stylist to leave the length longer from crown to ear. Leaving these layers longer enables for a draped style that hides hair growth. This style is recommended for finer hair.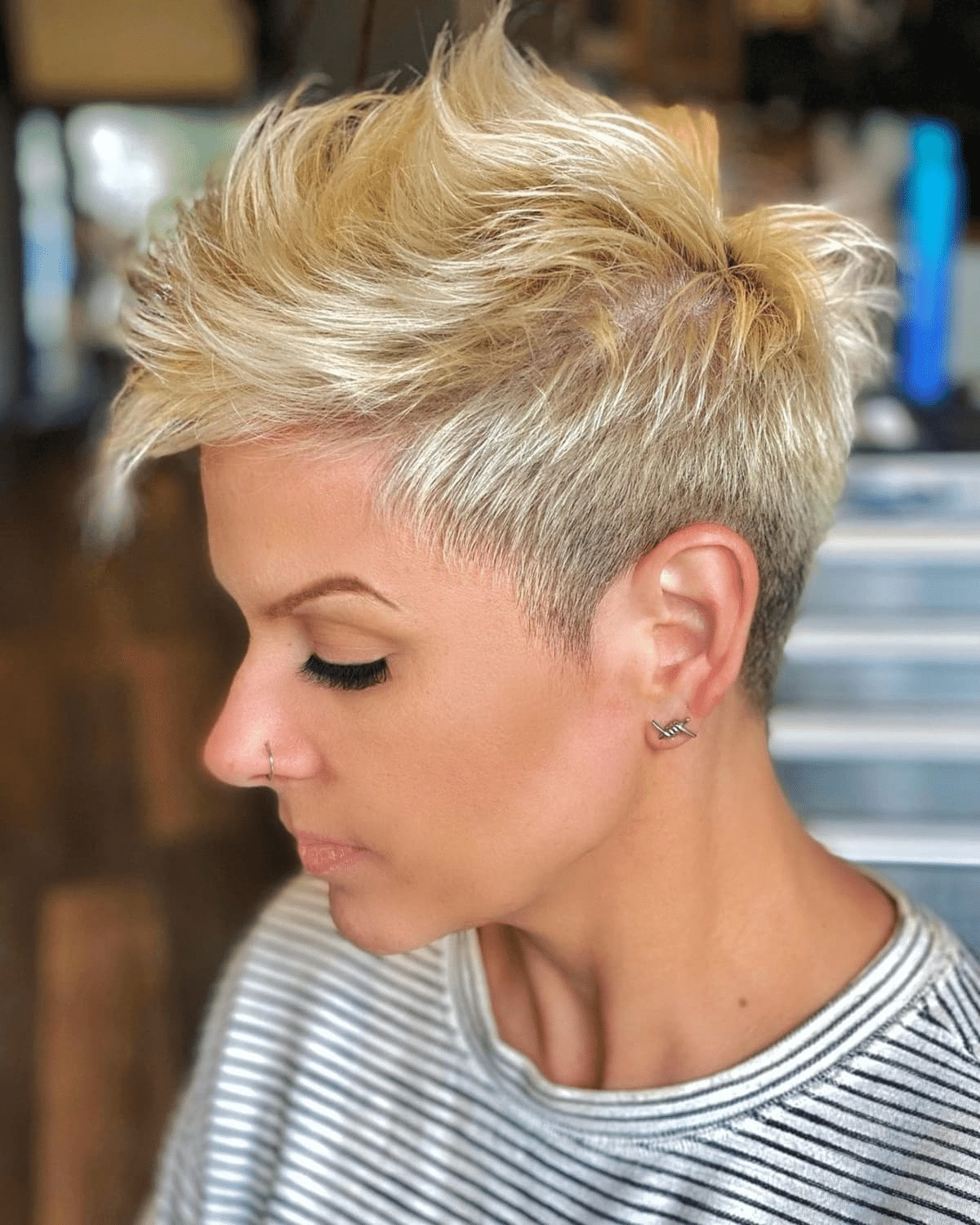 #23: Blonde Pixie with Textured Ends
If you are ready for a short cut, try a blonde pixie with textured ends. Ask your hairdresser for short sides and a longer top to accentuate this style. A shade of blonde through the lengthy crown also really amps it up. A bit of texture wax helps create an effortless pixie.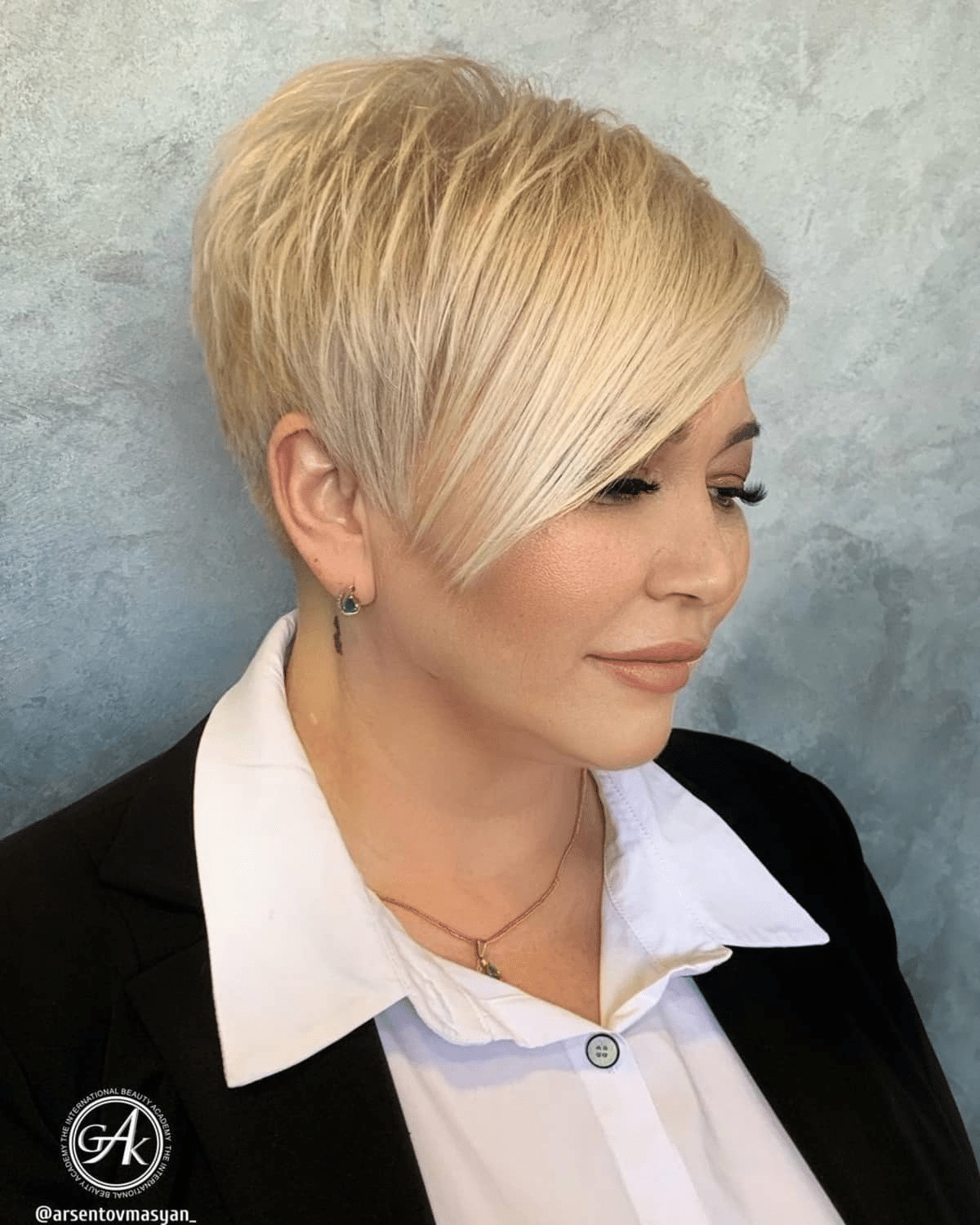 #24: Wispy Pixie with Side-Swept Bangs
A wispy pixie with side-swept bangs is a great choice for women with round face shapes. The long bang drapes over the face softening curves. Pixie haircuts with textured layers are best suited for straighter hair. You can also decide to highlight the front for a more dramatic look. Highlighting the short pieces is not recommended.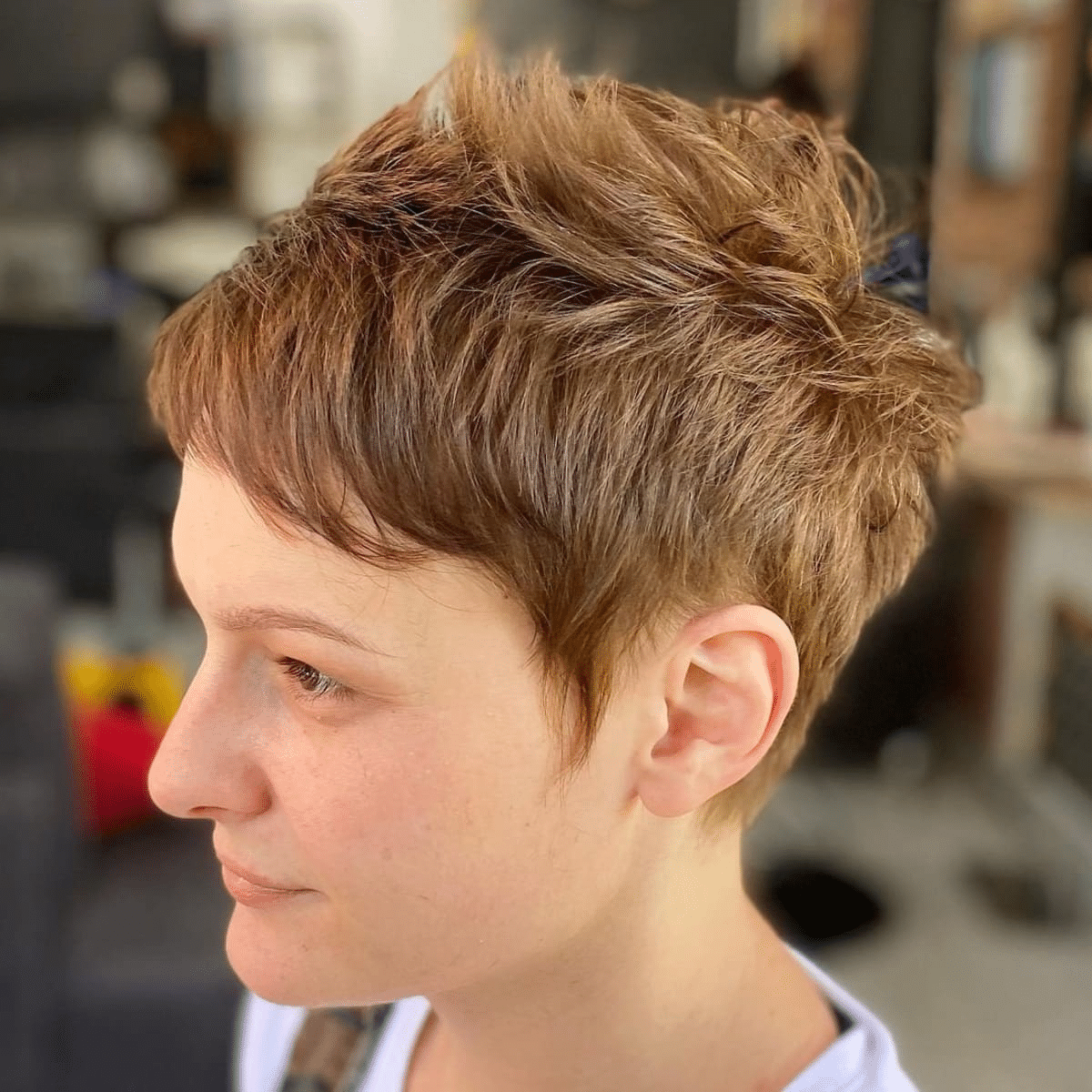 #25: Textured Classic Pixie Cut
A textured classic pixie cut is always a great choice. If you are afraid to go super short, you can ask your stylist to leave the sides and the back softer. Ask yourself, how extreme do I want my cut? This will help you decide on how extreme you would like to go.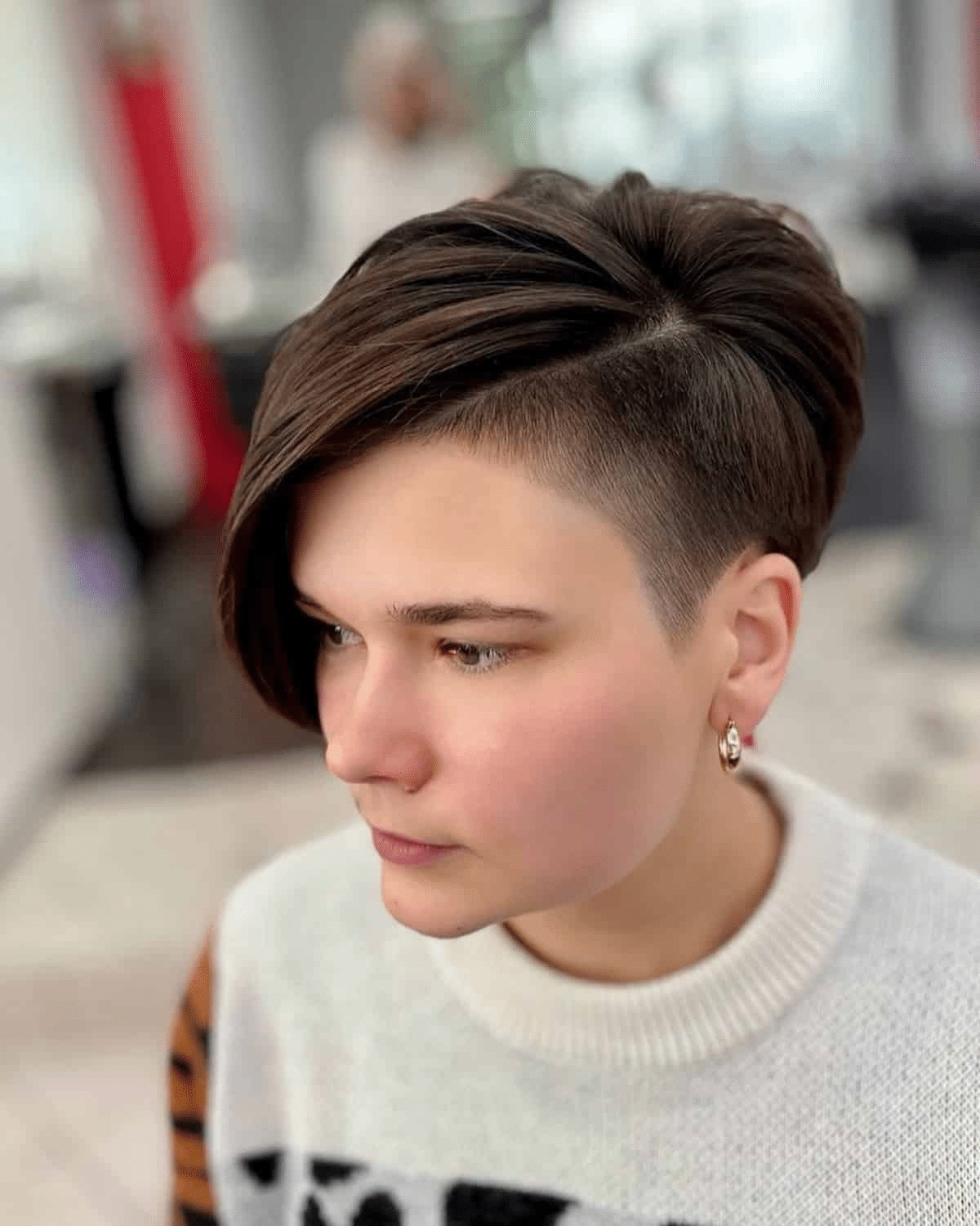 #26: Undercut Pixie
Try an undercut pixie to add some extra pop to your short hairstyle. The short clipper cut underneath really adds visual impact with the long top. This pixie style works well on all hair types and is also very beneficial for thick-haired women to remove unwanted bulk. Textured pixie hairstyles are fantastic with the only drawback being frequent cutting is a necessity.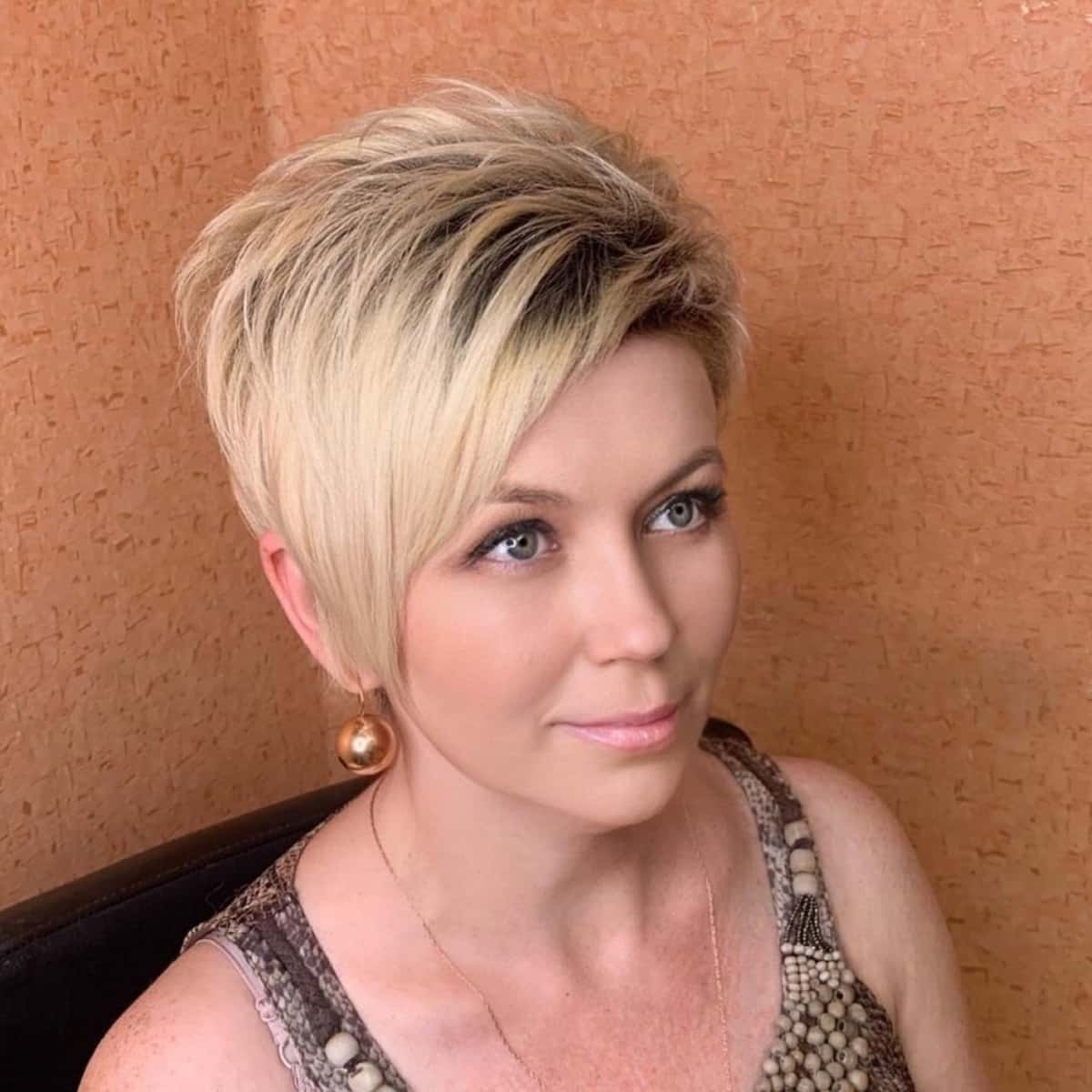 #27: Textured Asymmetrical Pixie Haircut
Ask your stylist for a textured asymmetrical pixie haircut if you're looking for a modern short hairstyle. A textured pixie haircut takes minutes to style with a texture paste and works well on straighter hair. Consider leaving the bangs a tad longer if you have a broad forehead. Otherwise, the asymmetry compliments most face shapes.