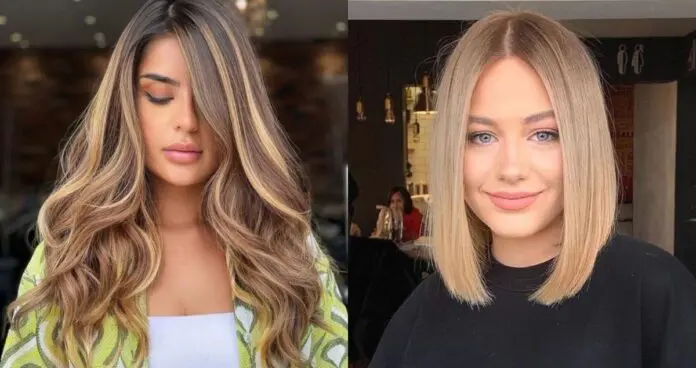 Honey blonde hair tones give the perfect balance to women with blonde and brown hair seeking a subtle upgrade to their natural hair color without going overboard or making a drastic change. Slather the honey hues on as thick as you like, or just use them as a minimal highlighting option. Be sure that a honey blonde can look as tasty and sweet as its name suggests.
The Best Honey Blonde Hair Color Hairstyles
Brighten up and revitalize boring and dingy mousey browns by incorporating one of these striking and dynamic honey blonde hair colors. Look through the selection of the best hairstyles and choose a honey hair look to complement your style and skin tone. If you're not sure which way to go, ask your salon professional at your next hair appointment.
#1: Golden Blonde Balayage
Straight locks have even more depth and balance when they are enhanced with honey blonde hair tones. A side part and peek-a-boo bangs are especially sultry.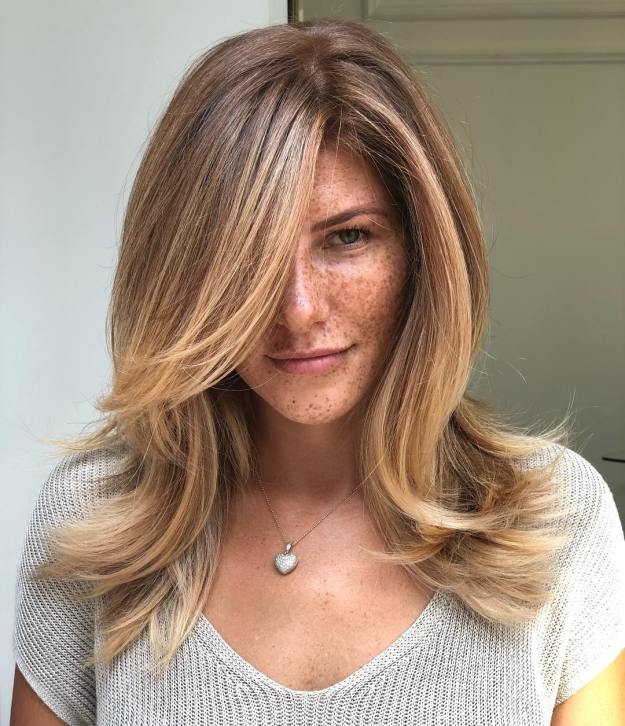 #2: Honey Blonde Hair with Highlights
Bring out the richness of your natural honey blonde color by adding some bright golden highlights. Piece-y locks and side-swept bangs dip down to gently hit the base of the neck for a perfect face frame.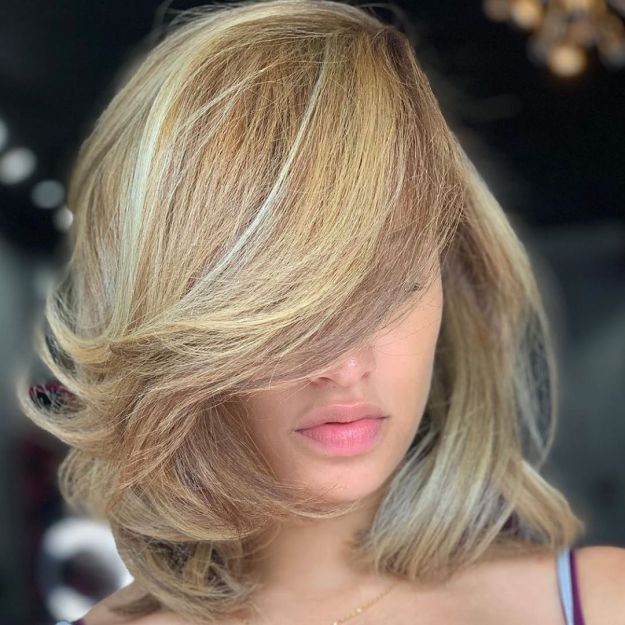 #3: Long Wavy Honey Blonde Balayage
When you have super long chestnut brown hair that has lost its vim and vigor, liven it up with a honey blonde ombre. As each long wave cascades down the back to your waist, you'll be drawing attention to all the right places.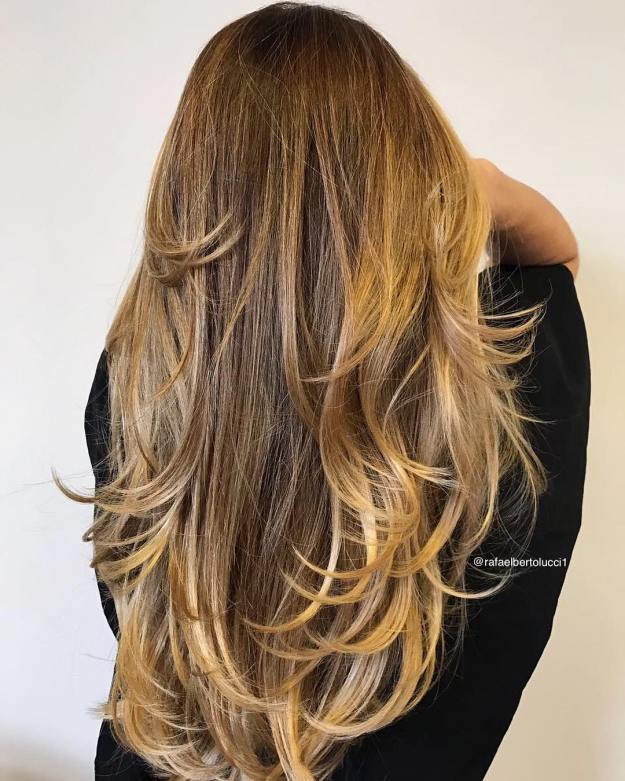 #4: Sun-Kissed Honey Beige Blonde
Nothing says beachy sand and year-round fun better than sun-kissed bright honey blonde highlights. For the best effect, wear it with a medium hairstyle that just grazes the shoulders.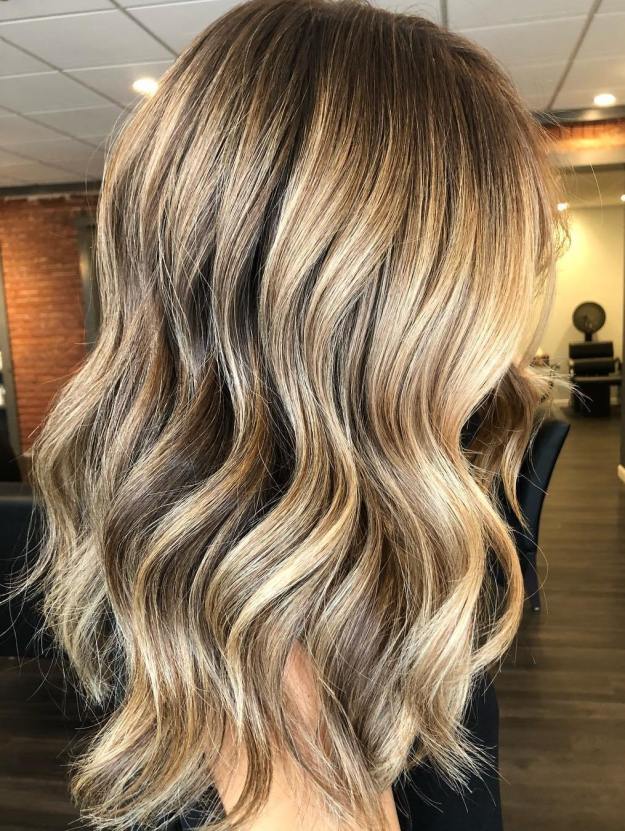 #5: Light Brown Hair with Warm Honey Blonde Shades
If you've been blessed with luscious long hair and natural light brown tone, make sure the cascading curls with honey blonde highlights fall perfectly around the face, framing it in a gorgeous way. The warm, earthy tones of this light brown do seem to be dipped in honey!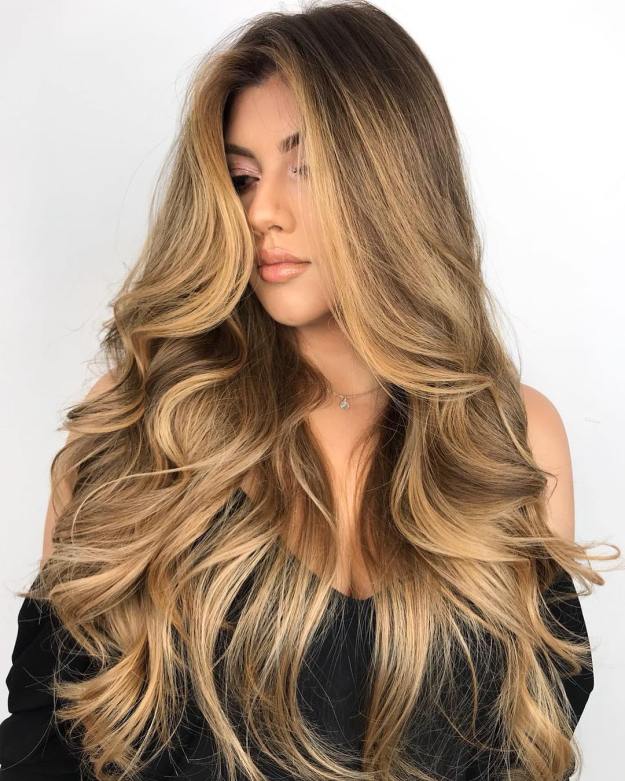 #6: Honey Blonde Balayage on Short Hair
Short hair balayage has never looked sexier and sassier than when it's cut into an angled pixie style. Cropped close at the nape of the neck, it's wash 'n wear styling at its best.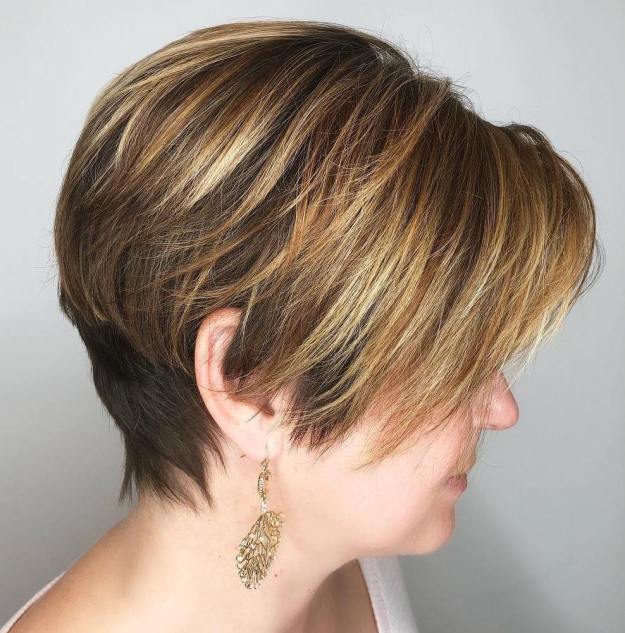 #7: Warm Honey Blonde Hair Color
Ordinary straight hair can be transformed into a piece of art when it's updated with a fantastic golden honey blonde ombre and a chic loose knot in the back.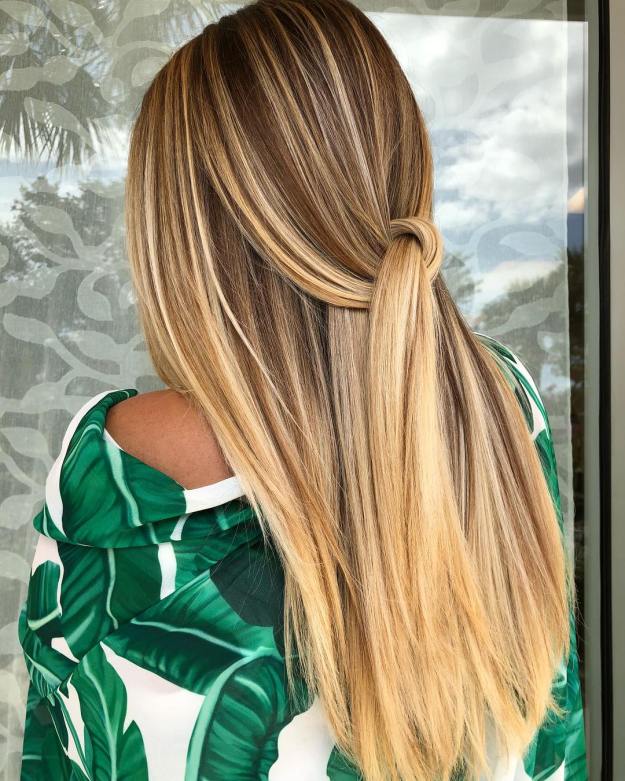 #8: Short and Curly Honey Blonde Hair
This short and curly inverted bob is so alluring. The transition of ash brown hair to golden honey tones enhances the dark eyebrows in a way that is reminiscent of sexy flappers from the 1920s.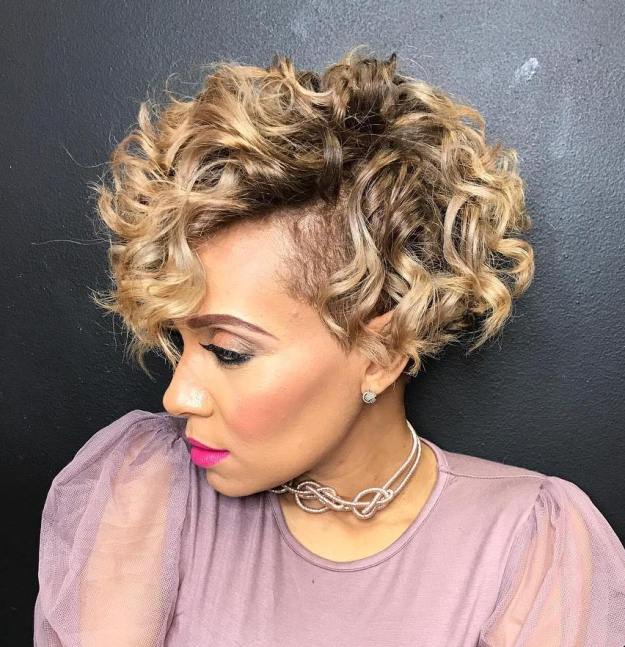 #9: Honey Beige Blonde Hair
A light honey blonde hair color is an excellent choice when you're trying to call attention to muted, but dramatic blue eyes. Parting hair on the side with a slight combover is carefree and easy to style.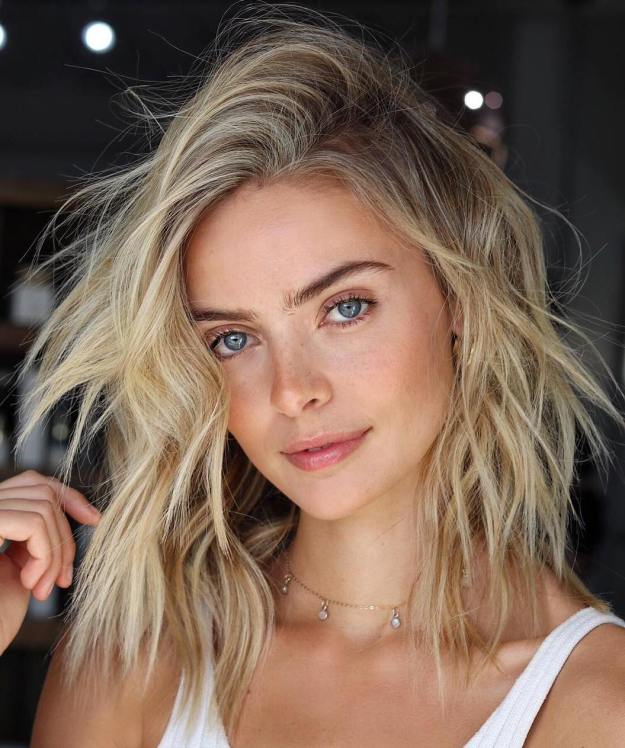 #10: Chocolate Brown with Honey Blonde Highlights
Give your chocolate brown hair a new boost of energy with golden honey blonde highlights added into the mid-section and ends. Try scrunching the waves up in your hands for an extra bouncy look.