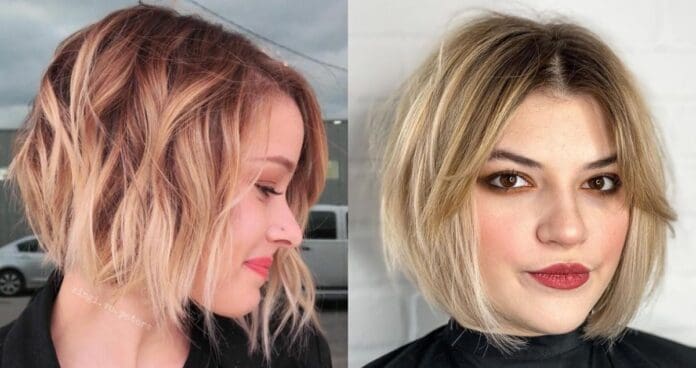 Balayage on short hair can look stunning, whether your hair is curly and layered or straight and blunt-cut. The technique allows to create dimension and accentuate natural layers and curves, so balayage is excellent for making short hair pop! See 37 excellent balayage short hair color ideas we have selected for you and get ready to show off your lovely dimensional style.
Balayage for Short Hair
While the soft fades of color applied in the ombre technique look better on long hair, balayage highlights can be considered an alternative to ombre hair for shorter lengths. It's a terrific way to add depth, dimension, and visual interest to your bob or pixie.
#1: Blonde Balayage on Short Hair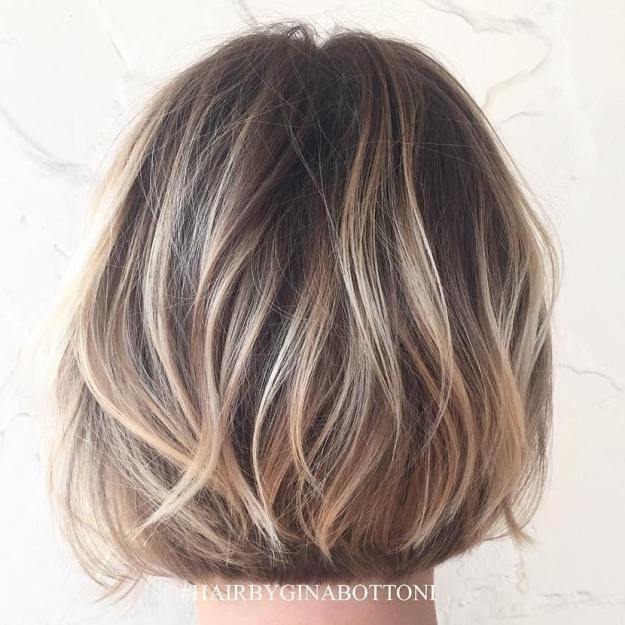 Instagram / @MODERNSALON
For a really natural balayage look, ask your stylist for full, blended blonde highlights on brown hair. Keeping the hair darker on the roots and the under layers provides a backdrop for the highlights to really pop. If your hair is naturally wavy, you can let it air dry and simply use a texturizing spray or cream to create definition.
#2: Balayage Highlights for Long Bob
Balayage for short hair is one of the top trends right now. To master the look, opt for thicker highlights framing the face, starting almost at the root and stretching to the end. Any other highlights should start a little lower down at varying points.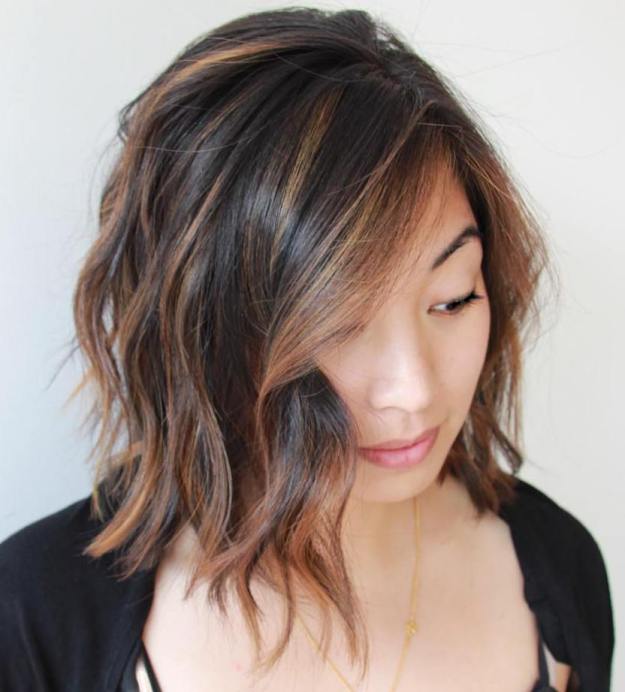 Instagram / @DAWNBRADLEYHAIR
#3: Strawberry Blonde Balayage Hairstyle
These beautiful waves really add to the effect of the balayage highlights. To get twisted locks like these, you definitely need to try the straightener method. After blow drying your hair, randomly grab sections and twist in alternating directions, leaving the bottoms straight.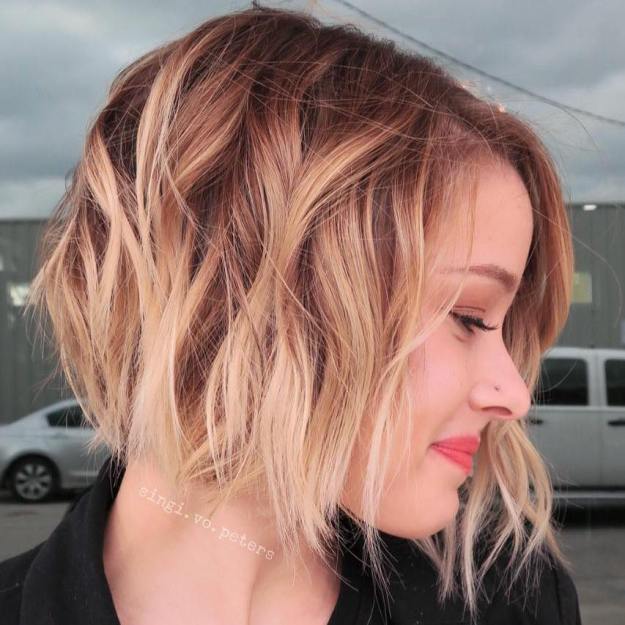 Instagram / @SINGI.VO
#4: Beachy Waves with Balayage Ombre
Do you still have vacation memories lingering in the mind? This balayage gives an impression of dark hair gone lighter in the sun. The soft waves and tender brown tones are so in tune!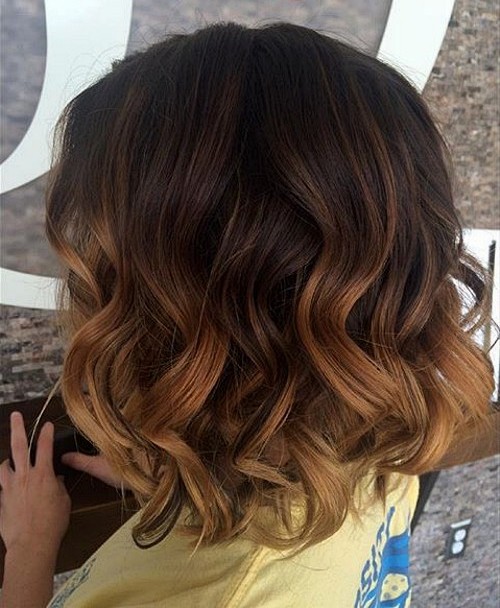 Instagram / @STUDIOGSALON
#5: Ash Blonde Balayage Ombre on Dark Hair
This beautiful balayage short hair look is just the right mix of tenious and stand-out. Dark brown hair looks best with ash blonde balayage highlights. Thin highlights that gradually get thicker towards the ends is a great trick to keep the contrast between the strands while not letting highlights appear stark.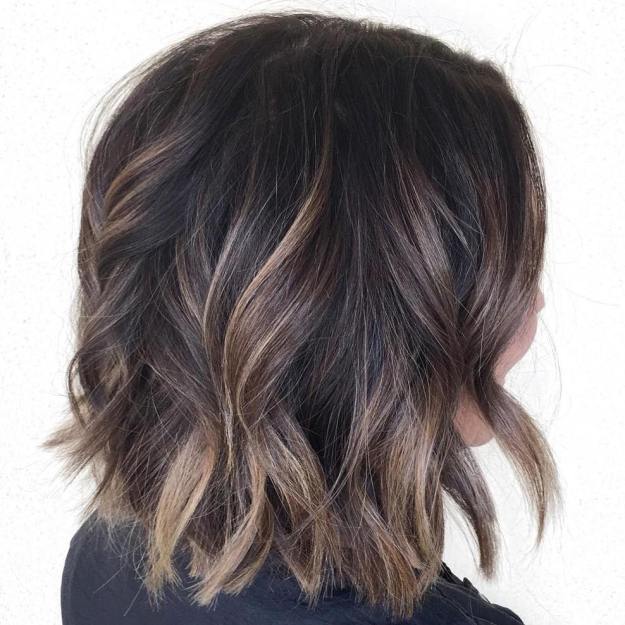 Instagram / @HAIRBY_CHRISSY
#6: Layered Dimensional Style
Girls with straight tresses don't need to envy girls with curly hair anymore! It doesn't take waves to create a show-stopping look. Adding balayage hair color along the thoughtfully placed layers creates drama and double interest.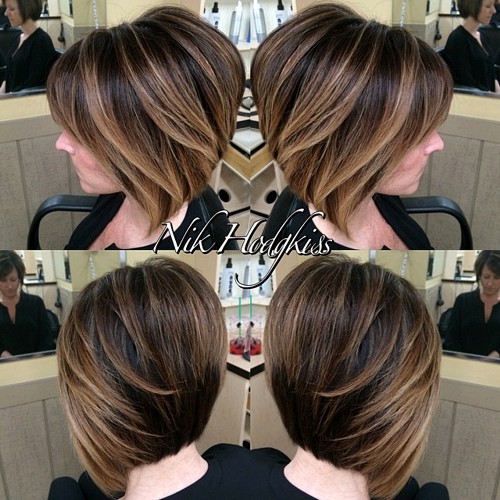 Instagram / @NIKHODGKISS
#7: Chestnut Short Hair with Subtle Highlights
When selecting a hair color for short hair, consider enhancing your natural hair color with trendy balayage to adds vibrancy and glamour to your strands. Balayage means painted on, which is exactly why this technique tends to produce an artistic result. The way the lighter tones in brown hair catch the light is just amazing!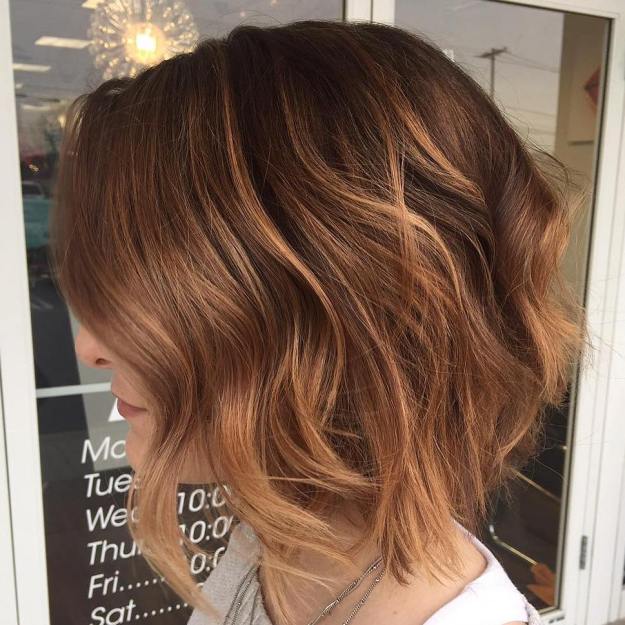 Instagram / @MODERNSALON
#8: Caramel Blonde Balayage on Inverted Lob
This gorgeous style brings so much warmth and brightness to the face. Thanks to the extra-long face-framing pieces, beachy waves, and super dark roots, this look is edgy and modern. A texturizing spray will be your best friend for achieving the piecey separation.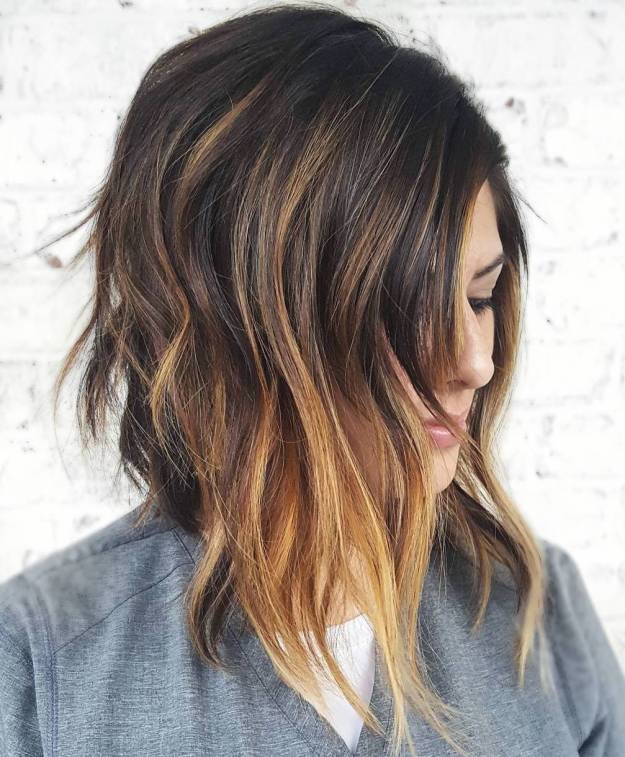 Instagram / @MODERNSALON
#9: Short Hair with Delicious Brown Coloring
Want a sun-kissed look all year long? Balayage offers dimension and delicate accents to add to your short bob. The good thing about this technique is that such highlights grow out in a natural way that is easy breezy to maintain.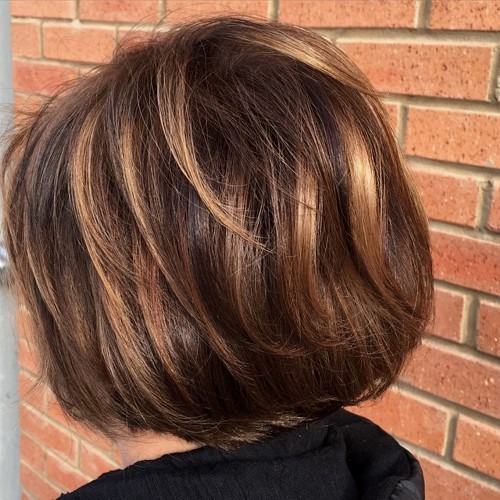 Instagram / @MODERNSALON
#10: Warm Blonde Balayage Hair Idea
You want a short hairstyle that is glamorous and chic, not dull and lazy, don't you? For a stand-out style, ask your stylist for balayage highlights that are two shades lighter than your base color. Curling your hair will add to the femininity of this hairstyle.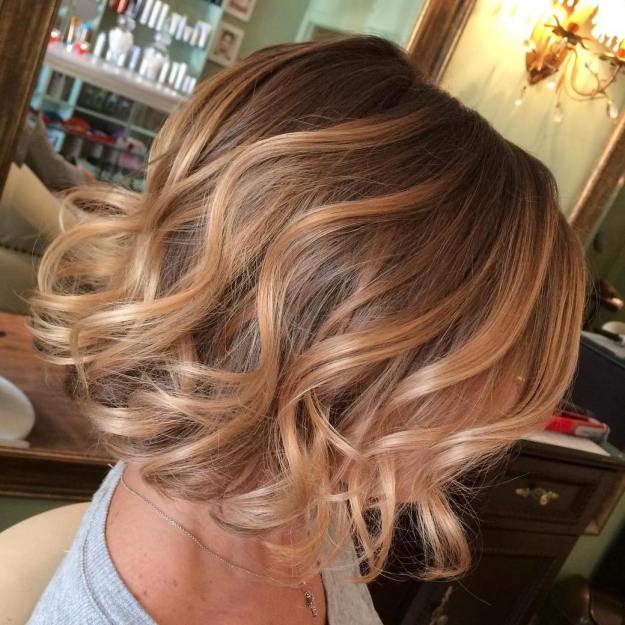 Instagram / @SALONCOUTURE_NY