22. BLOWOUT LAYERS
This style is full of life!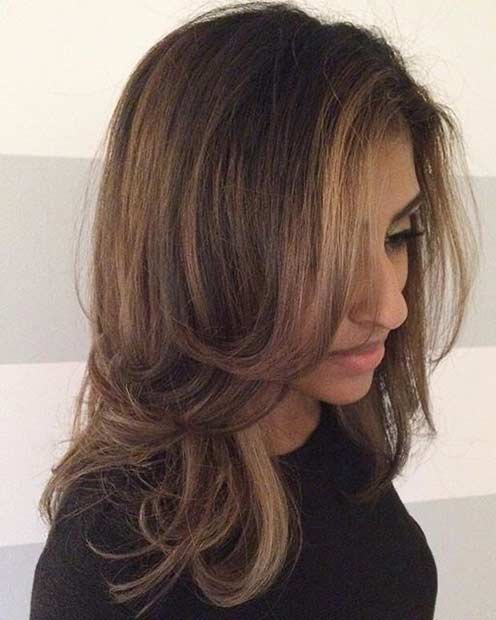 Source: @ashley_does_hair
If you want your hair to stay bouncy and full of life, then go for a blowout layered style.
23. SUN-KISSED MEDIUM LENGTH HAIR
Are you getting ready for summer?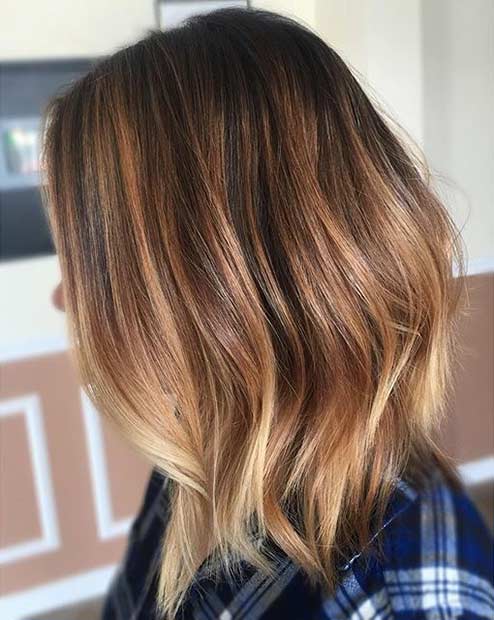 Source: @beautyandbalayage
Don't forget that many people tend to change their hair every summer and go lighter. With this in mind, this sun kissed style will get you in the summer mood so why don't you opt for this change too?  It looks good and imagine every time the sun hits your hair, the highlights will glow.
24. BLONDE, A-LINE HAIRCUT
This is the perfect A-line photo.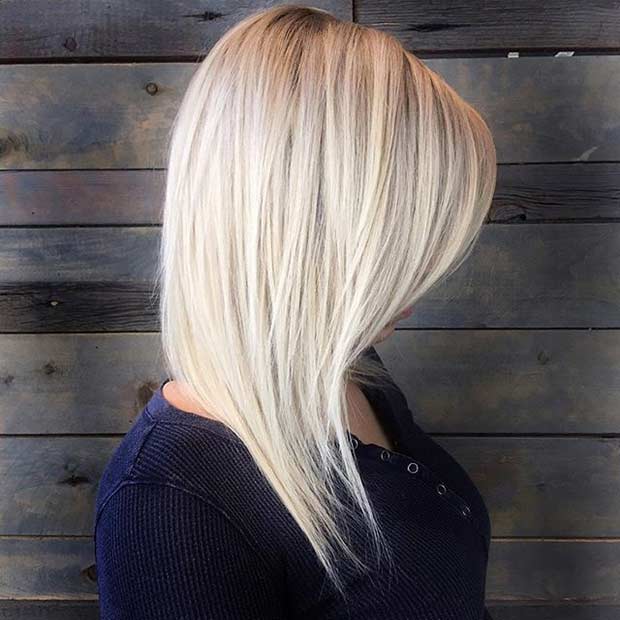 Source: @crystalteach
The A-line will stand out with this blonde shade.  The shorter back with the longer front will look stunning.  The A-line hairstyle has become increasing popular over the years and it looks great when you have it done and also when it's growing out.
25. ELEGANT WAVES
Everyone loves to have waves.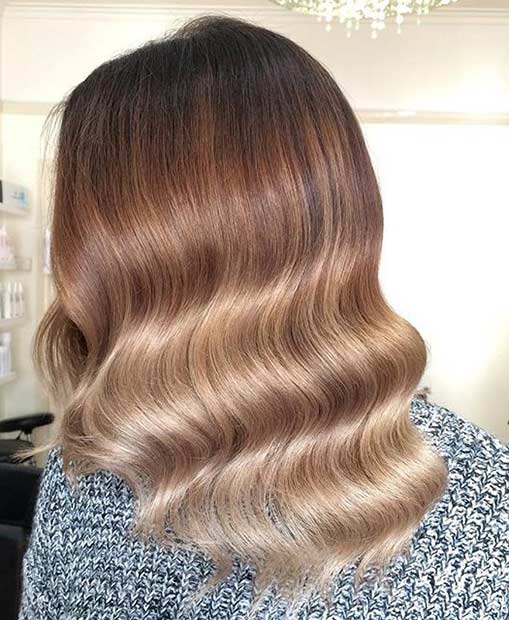 Source: @hairbytashalouisec
They make us feel elegant and they look fab.  Curls and waves look incredible in mid length hair, especially these gorgeous waves.  It is striking and will suit all hair types.
26. CURLY, GOLDEN BLONDE CUT
Golden blonde can warm up your skin tone.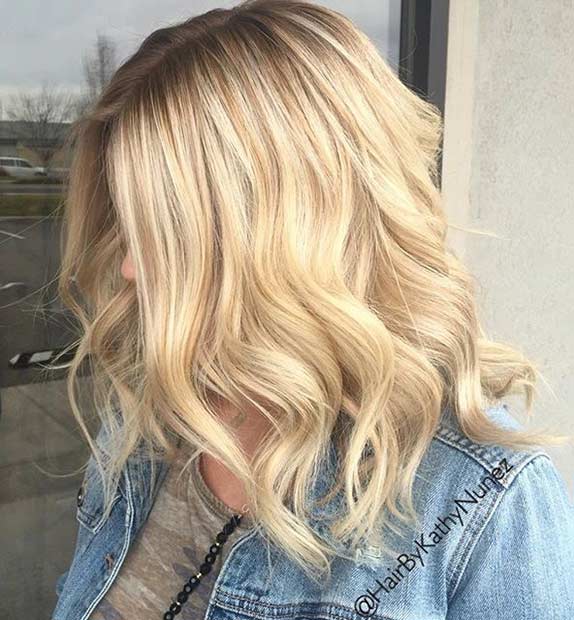 Source: @hairbykathynunez
Team golden blonde and a mixture of different blonde shades and you get this.  It looks classy and especially with the curls. If you have a fair complexion, it will compliment your skin and enhance it.
27. LAYERED MEDIUM CUT FOR THIN HAIR
Adding layers to thin hair will be an advantage.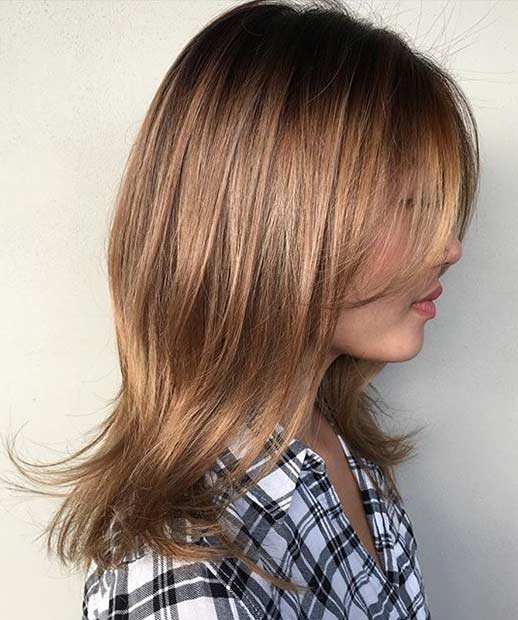 Source: @sharchang
Wispy layers that frame the face will give you the lift you want.  Having thin hair can be a nightmare when you want extra volume. Your hair can look lifeless and limp.  Adding layers will change this and automatically make your hair feel thicker. When talking to your hairstylist, ensure you say you want your hair to feel thicker because then they will know where to cut in the layers to benefit you.
28. CLASSY MEDIUM HAIRSTYLE
When we look at this, we think Kate Middleton.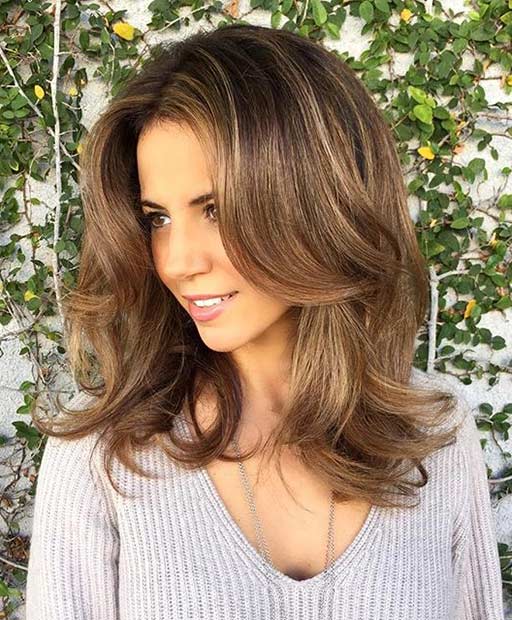 Source: @chrisgreenehair
Are you looking for a classic, timeless and sophistication hairstyle and hair colour?  This is for you. It is everything you need for a classy hairstyle added with a few highlights to embrace the finish.