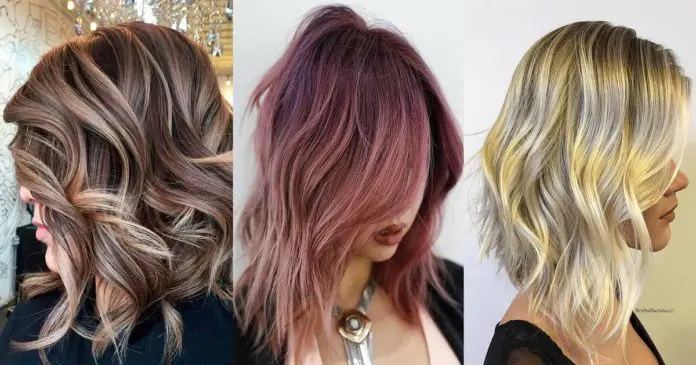 Layered haircuts? Are they really all they're cracked up to be? For years, women have debated the pros and cons of having layers. Some feel that layers add more volume and leave for options for styling, while others feel that layers are cumbersome and make styling more of a challenge. However, layered hair is quite stylish and very trendy at the moment.
First of all, one needs to understand exactly what we mean by the layered hair. To put it simply, it can be defined as having different lengths cut into your hair to add volume and texture. Most often lays are used to frame the face or add body to thinner hair. Layers can be of varying lengths depending on the style.
It is always recommended to have a stylish cut haircut layers as it is definitely an acquired skill. You want your layers to be even and properly proportioned, unless, of course, you are going for a certain look!
There are literally dozens of styles and options for cute layered haircuts!
Still, not convinced? The following are some reasons to get layered hair. Remember there are so many options for types of haircuts for layers that you will be able to find one to match your personality!
Short Layered Haircuts
Short layered haircuts are a great way to add volume to fine or thin hair. As well, a short haircut can make you look and feel years younger. And you can opt for bangs with your short layers! Side-swept bangs, wispy bangs, and even blunt bangs are very flattering with short layered hairstyles!
Still, not sure? Check out these sassy haircuts for short layered hair! We promise you that you will love your new short layers! Go for a bold new cut such as a super cute pixie and get ready to turn heads when you enter a room!
One of the main advantages of short haircuts with layers is that they are super easy to style! As such, they require less time to blow dry or air dry. And they will save you a ton of money on hair products as you will spend much less with short hairstyles!
In addition, short haircut layers are a great way to stay cool! In the summer, your hair can feel sweaty and can make you feel even hotter in the light of the sun. Short layered tresses will make you look and feel much cooler. As well, in the winter or under windy conditions, you will not have to worry about your longer hair blowing in your eyes. Again, short hair is easier to style and won't have that windblown look we often get with longer locks!
And you can still color your hair with short layers! Short layered haircuts are actually a lot of fun when it comes to color techniques such as highlights, lowlights and balayage tones. And they even look great with ombre fades.
Pixie Layered Haircut
Source: riawna via Instagram, francescabridge via Instagram, eliasvelloso via Instagram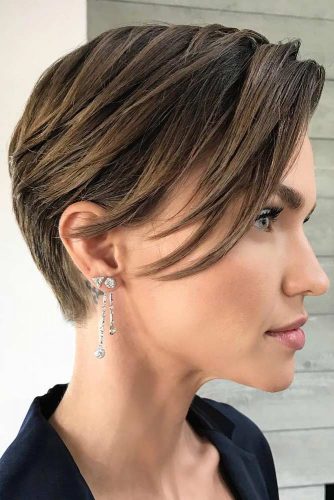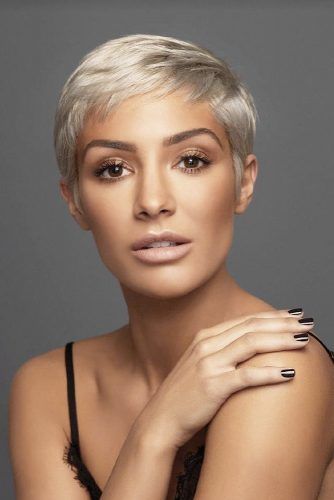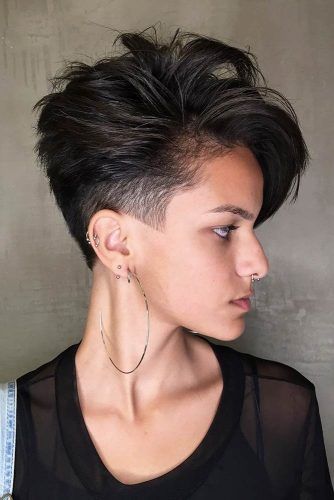 A pixie with layers looks quite sassy and daring with its shorter sides and longer top. The cut is pretty versatile when it comes to coloring options.
Bob Layered Haircut
Source: riawna via Instagram, buddywporter via Instagram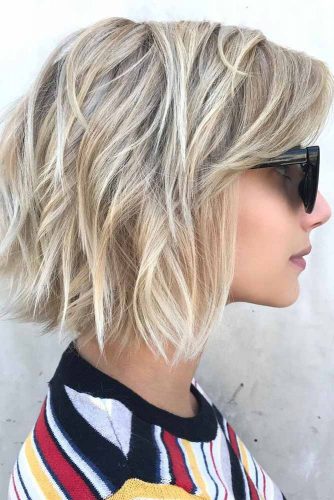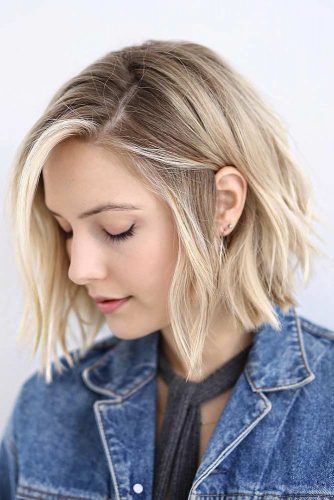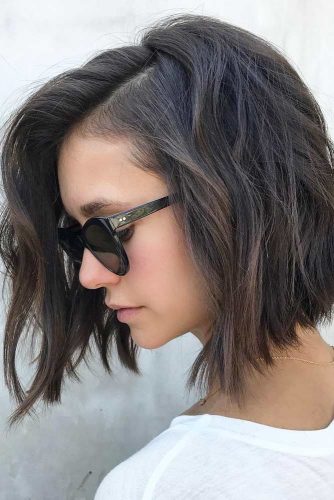 Bob haircuts are very much in demand these days as many celebs are opting for a sexy and stylish layered bob haircut. They are sleek, sophisticated, and definitely will add volume and movement to any texture of hair. You can opt for a longer bob (or lob) or a super short style such as an adorable long pixie! And as with any layered haircuts, bob hairstyles are an incredible idea how to express yourself with brilliant bursts of color!
Medium Length Haircut
Source: bescene via Instagram, riawna via Instagram, shannonrha via Instagram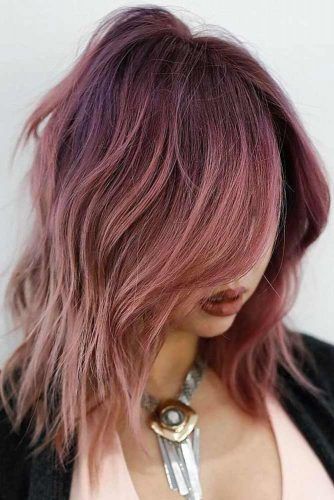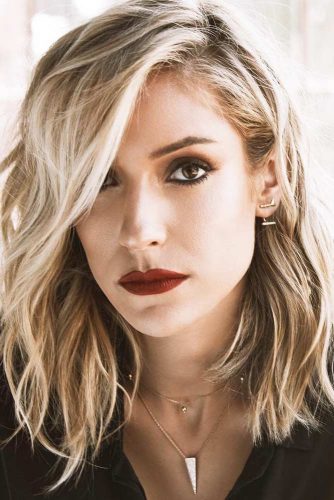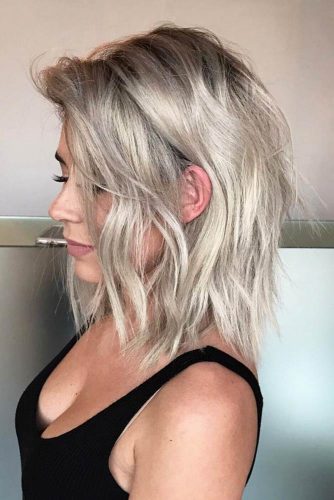 Medium layered haircuts will suit those of you who can't make up their mind whether short or long they wanna go. The thing is that the addition of layers of a different length will definitely solve the issue. Besides, if you opt for lilac highlights, then you will definitely kill two birds with one stone! Just look at that juicy haircut with layers.
Middle Parted Haircut
Source: salsalhair via Instagram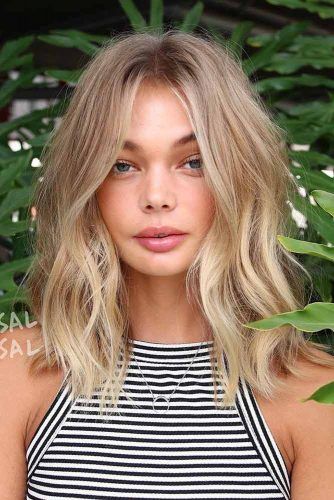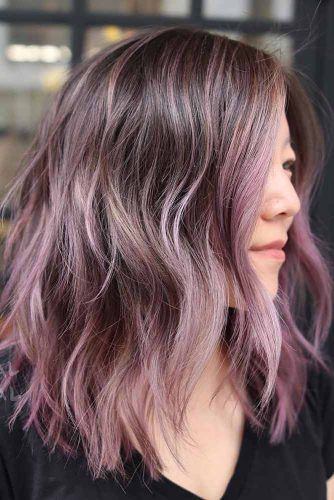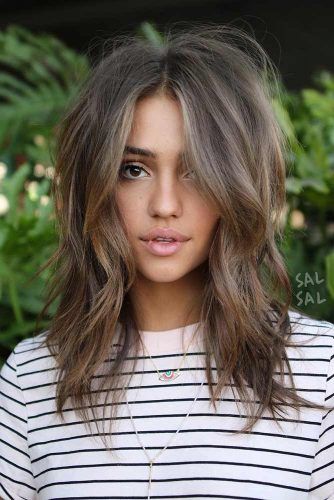 Side Parted Haircut
Source: jadeseba via Instagram, keziasimoes via Instagram, rossmichaelssalon via Instagram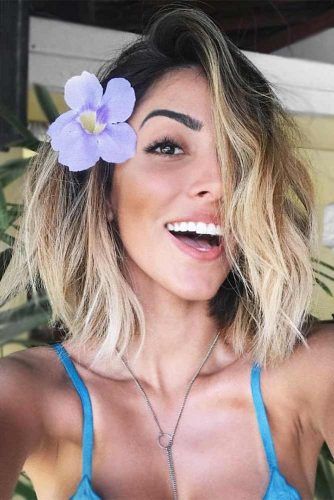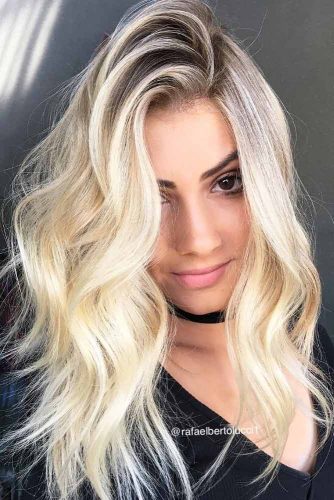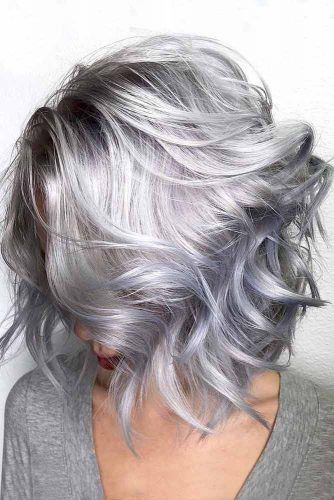 Sexy Stacked Layers
Source: rafaelbertolucci1 via Instagram, melanniemillan via Instagram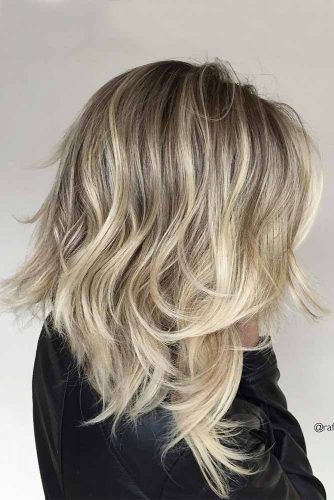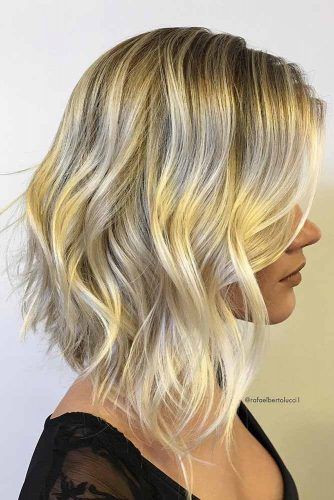 The options for layered haircuts are endless! This sultry long layered look compliments those with round, oval and heart-shaped faces and really adds volume to fine hair. To style, start with a curl-boosting product on your damp hair, and blow dry with a round brush for lighter volume. Then, using a large curling iron, make large vertical curls, alternating the direction every other curl. Shake loose and gently separate with your fingers for full volume and movement and finish with a light holding spray.
If you prefer a style is a bit retro chic which is inspired by 70's Boho Chic then for a modern touch add a burst of color or subtle balayage tones. Prep your damp hair with a smoothing cream and then blow dry using a round brush for soft volume. Next use a flat iron to straighten your hair and backcomb the crown area behind your fringe for added volume. This look is accentuated by the full fringe for a fun take on a classic Bohemian style.
A fun and bright color such as cherry red or copper blonde with side swept bangs will really make any style pop. A dramatic ombre or two-toned balayage will add depth and dimension to a more modern twist.