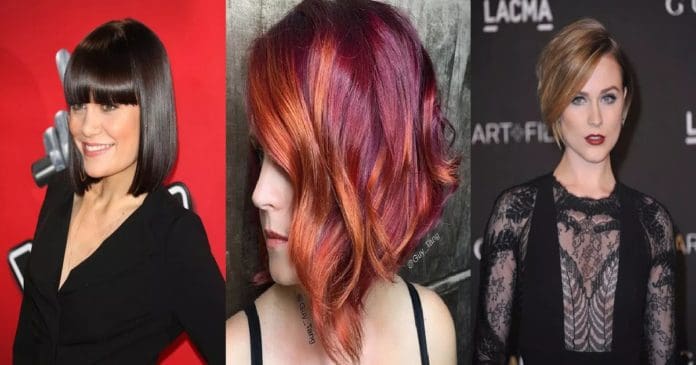 Everyone knows that girls with straight hair want to wear curls and girls with curly locks strive to straighten them. The wisest decision in this disputable matter would be a choice of the right haircut for your hair type. Our review covers the most successful experiments of celebrities with short haircuts and hairstyles for straight hair.
Short Hairstyles for Straight Hair
We are sure you'll find something interesting and inspiring for yourself here!
#1: Short Bob with a Signature Curl
Short straight hairstyles vary in look, appearing in forms as diverse as the faces they frame. For this style, in particular, hair is straightened with a lift at the roots and an accent curl is added along the front side.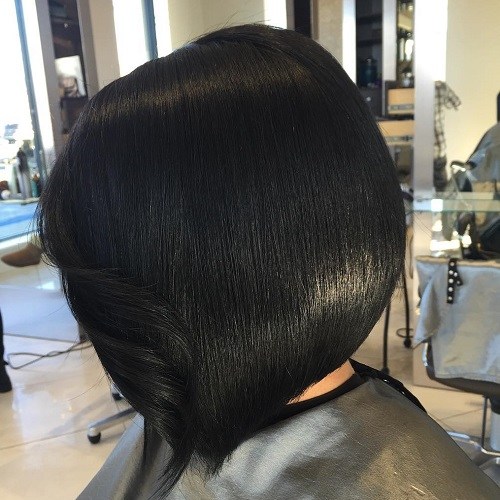 SOURCE
#2: Pretty in Pink
Short hair is certainly fun with a natural hue, but it's even more exciting when you add a pop of a color not found in nature. Try a bubblegum pink for a look that's totally unique and all your own.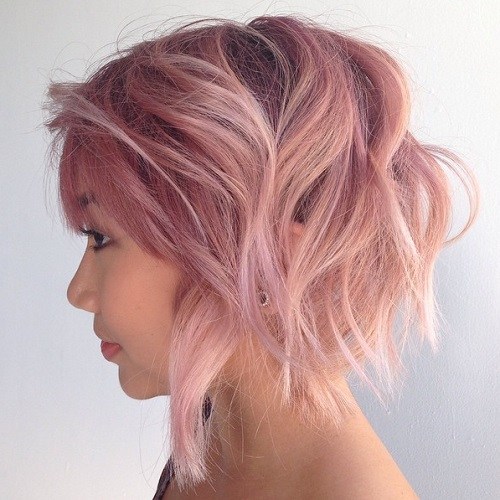 SOURCE
#3: Angled Cut
Short, choppy hair is made even more creative with an asymmetrical cut. Whether you hope to take on a more edgy persona or simply wish to add fullness and dimension to otherwise lifeless hair, this is a great cut to try.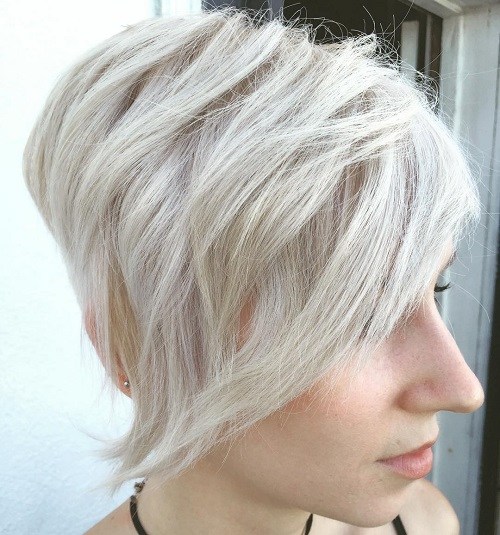 SOURCE
#4: Perfect Pixie
Hairstyles for short straight hair are also popular with women who have thin locks. Short cuts tend to hang better than longer styles, giving the appearance of fullness.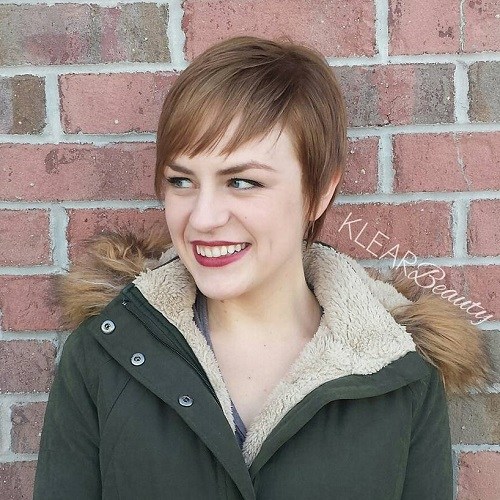 SOURCE
#5: Color Boost
A shorter style can also really showcase your new color. Highlights, lowlights and tips all look stunning with a choppier, layered cut in a short length.
Instagram/ @JESSB_DOESMYHAIR
#6: Shaded and Shaggy
A choppy, shagged hair cut is even more fun when you strategically place color. Try some blonde or caramel dye in the front, framing and brightening the face. Leave the back darker for fullness and drama.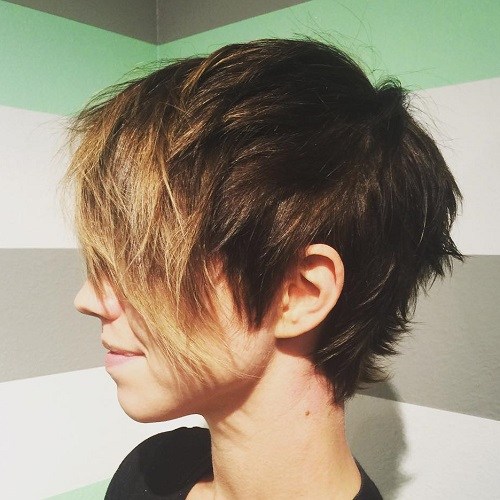 SOURCE
#7: Feeling Blue
Short straight hairstyles don't have to follow any sort of rules. For this one, a bright aqua hue is combined with a short shaggy cut, featuring a funky undercut.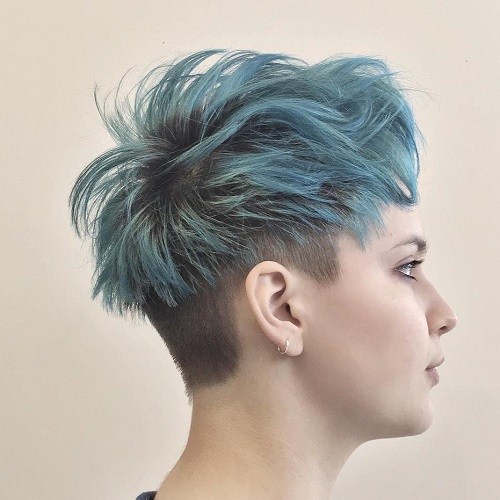 SOURCE
#8: Deep and Dramatic Bangs
Bangs can make or break any hairstyle, regardless of its length, but short haircuts are often very dependent upon some front fringe to look gorgeous. Part your hair deeply in the front, sweeping thick, angled bangs across the face. Spike the back of your hair or add some fun color throughout for an edgy, modern look.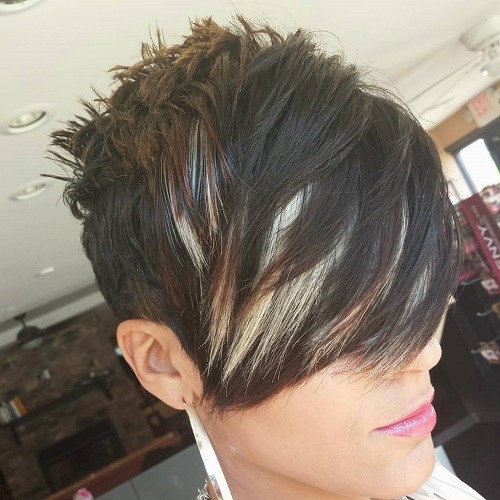 SOURCE
#9: Sleek A-Line Cut
A-line cuts are nothing new to the salon. These have been bringing body to lifeless hair and providing a more serious persona for women for decades. However, the straighter your A-line is, the more modern and relevant it will be. Banish flyaways by using a flat iron that has the power to tame your particular hair texture.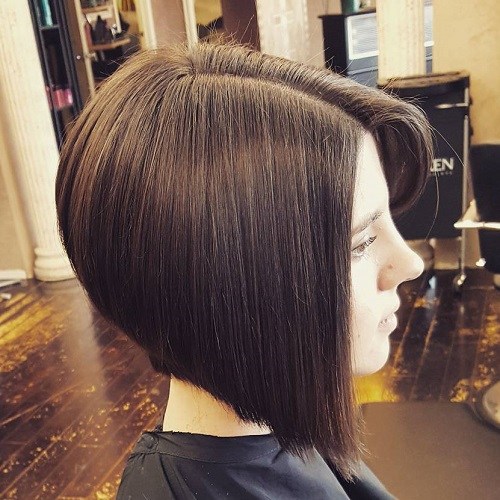 SOURCE
#10: Simple Beauty
Short haircuts for straight hair are so diverse, that it can be difficult to settle on just one. Make it easy by starting out with something simple – this style involves light layers, a slight angle and plenty of fullness.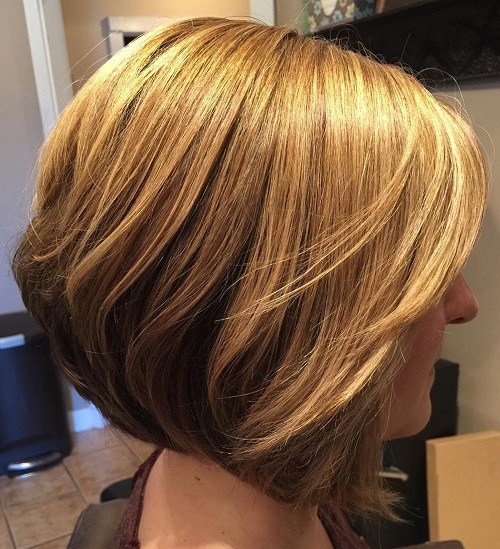 SOURCE
#11: Platinum and Pink
Reminiscent of a delicate china doll, this hairstyle is perfect for thin hair. The blunt bangs and chin-line cut meshes well with pale blonde hair and a hint of pinkish hue throughout.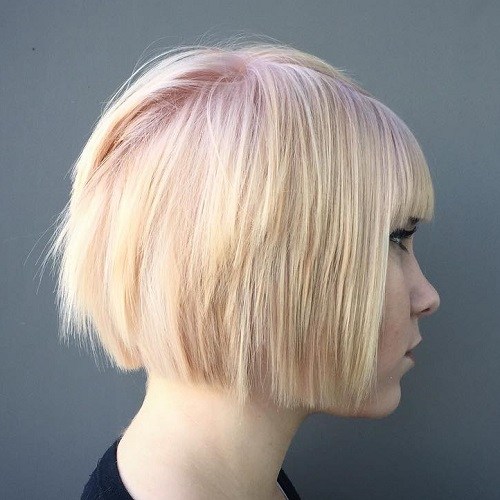 SOURCE
#12: Serious and to the Point
There is absolutely no nonsense with this angled A-line that's ideal for a business woman or a hip mom. Hair is lightly layered and lightened to effectively frame the face. The best part of this style is there's virtually zero maintenance – just shower, straighten and go.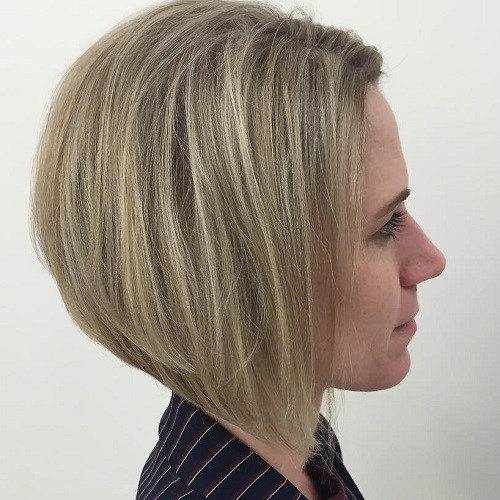 SOURCE
#13: Short Beach Waves
We've all seen examples of long, flowing beach waves all over the internet. But what do you do if your hair hasn't grown out to an acceptable length? Fortunately, beach waves are just as easily achievable with shorter lengths, so ditch the short straight hairstyles you're used to. Play around with various styling products and curling irons until you find the perfect width of curls and amount of wave that's perfect for you.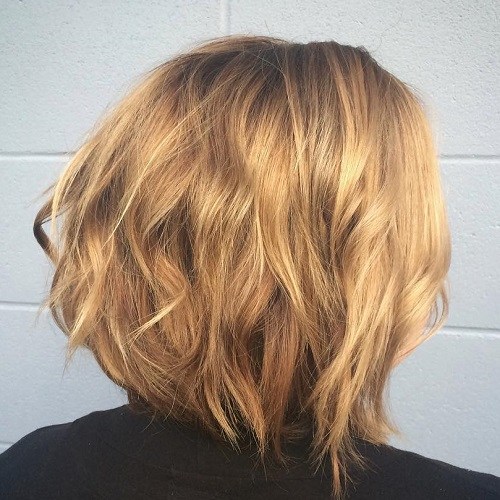 SOURCE
#14: Glamour and Grey
Grey hair, also known as "granny hair" is incredibly popular with young women right now. To catch this trend, you'll have to bleach your hair first, tone it with a purple toner to remove the yellowness, and then dye it a white, grey or very light blonde hue. For natural-looking styling, finger comb wet hair and allow it to air dry.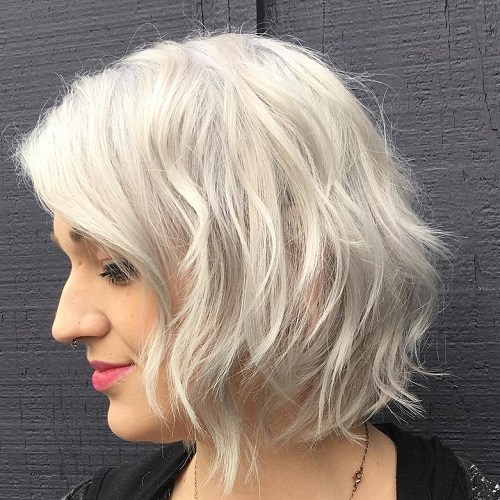 SOURCE
#15: Shine to the Max
Shorter hair tends to be healthier, and thus often exudes more shine. Take some time to enjoy the health and vibrancy of short hair by using a quality shampoo and conditioner that will maximize shine and leave you feeling positively beautiful.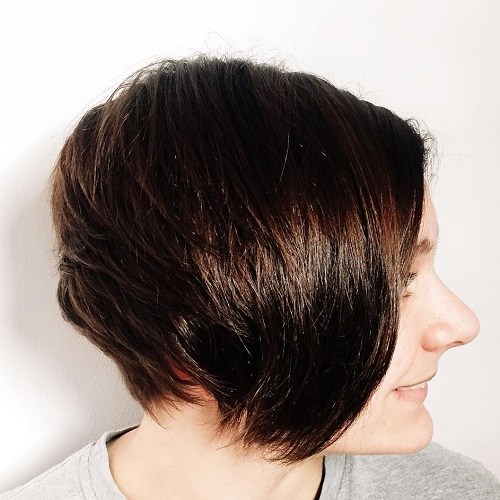 SOURCE