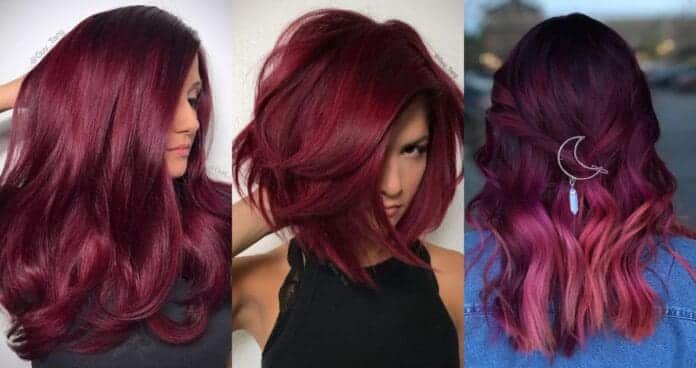 A maroon hair color is a blend of red and brown colors. Maroon is a close color to burgundy with the difference being that the burgundy color is a blend of red and purple hair tones. If you're considering getting a maroon hue, then you're in the right place. Today, you'll see some of the most incredible shades of this gorgeous plum, wine, and cherry-inspired color. There are so many ways you can add maroon to your hair. For a sleek, modern-looking, go with an ombre. For something simpler, try adding subtle highlights. For something more casual and longer-lasting, try a balayage. The amazing thing about maroons is that they will go on most women with almost any skin tone, hair texture, and length. From short pixies to shoulder-length bobs and to beachy long hair, you'll find a maroon color that works for you. Before your next hair appointment, check out these pictures of the most popular maroon hair color ideas.
#1: Braided Dark Red Maroon Grape
This dark red maroon grape makes a luscious shade that's perfect for thick tresses. Finish it off with a braided style plus soft waves at the ends for a much stunning result.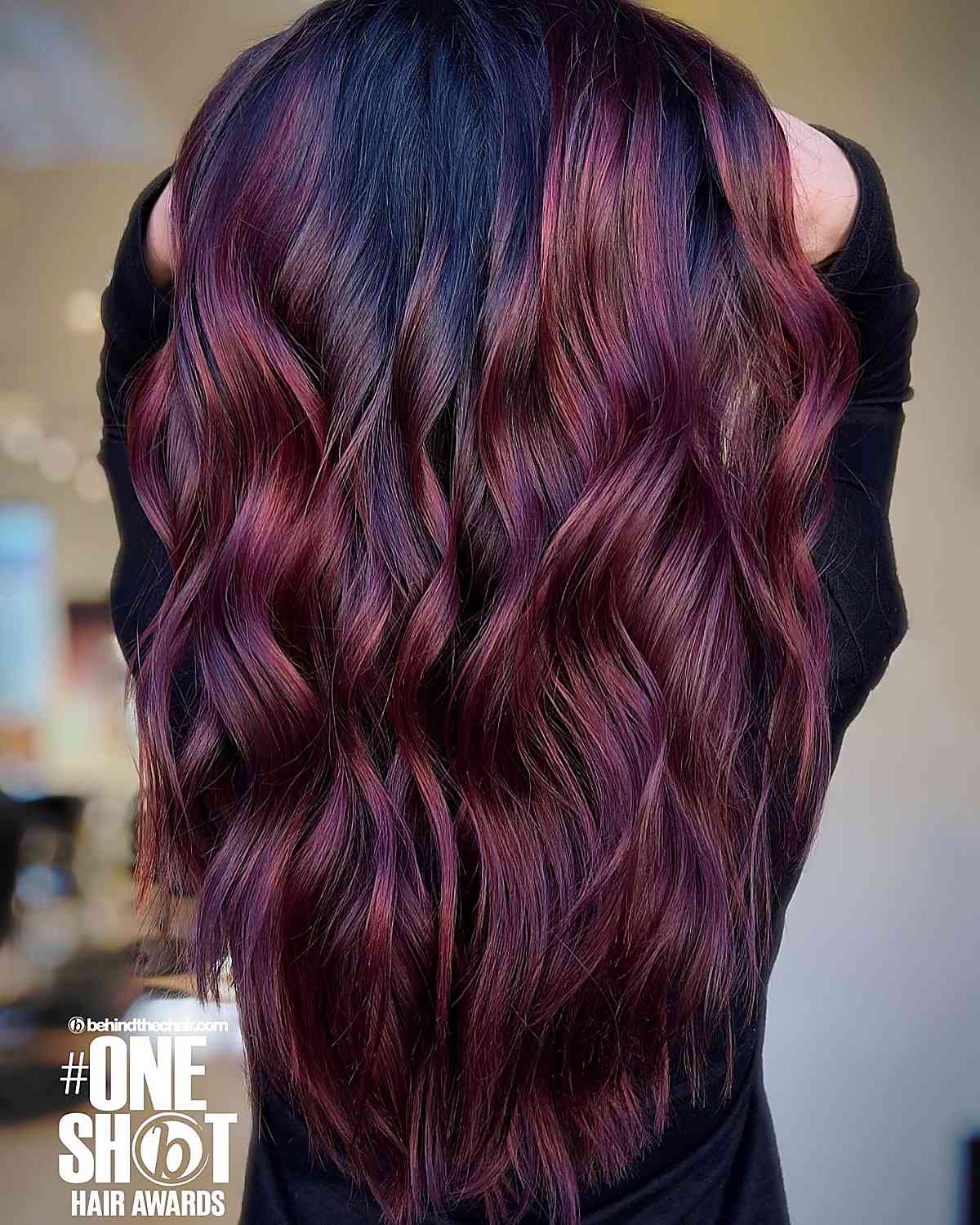 #2: Stylish Maroon Highlights on Black Hair
Flaunt some maroon highlights on your black hair if you wish to wear a red color in a subtle yet unique way!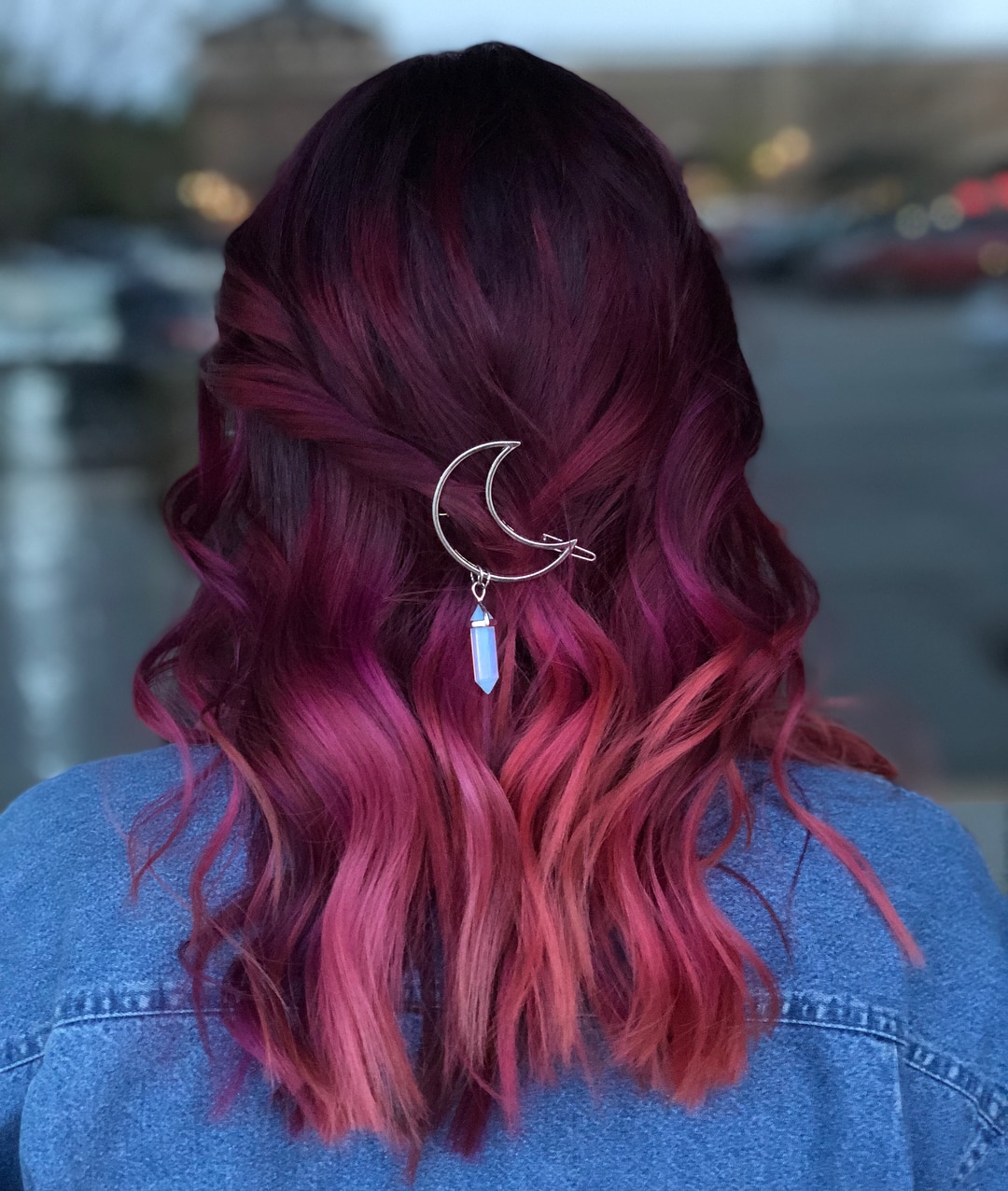 #3: Mesmerizing Maroon Ombre
If you're wanting to try a red color on your dark hair, here's a maroon ombre inspiration for you! It's low-maintenance and will look great on any hair length.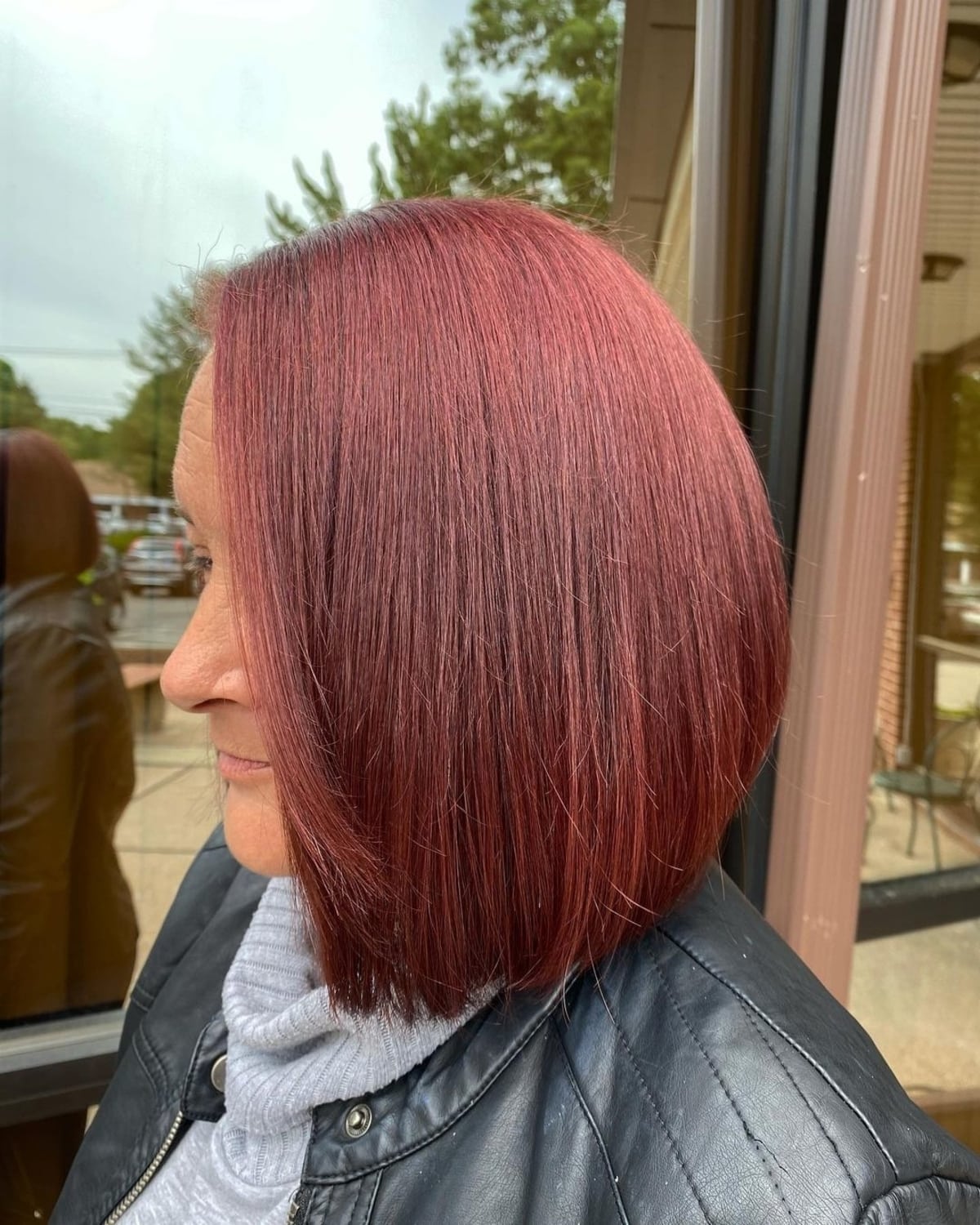 #4: Copper Maroon for Older Women
Copper maroon for older women is a perfect vibrant tone to achieve a youthful look. To get this color, ask your colorist for a solid copper maroon hair hue.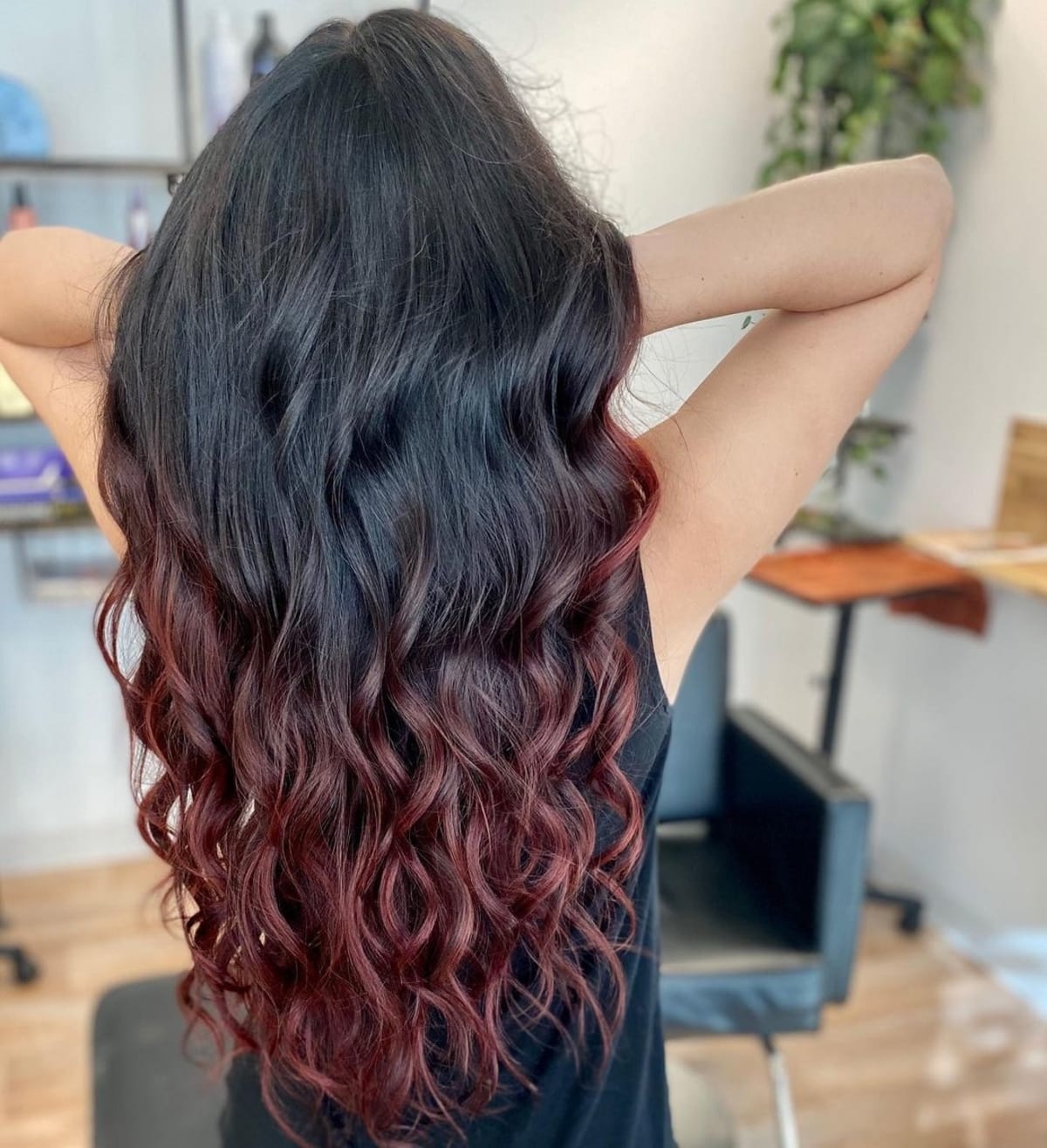 #5: Dark Hair with Maroon Underneath
Dark hair with maroon underneath is perfect for women who want to go for some low-maintenance color. To get this color, ask your colorist for a rooty balayage with a red gloss on the ends.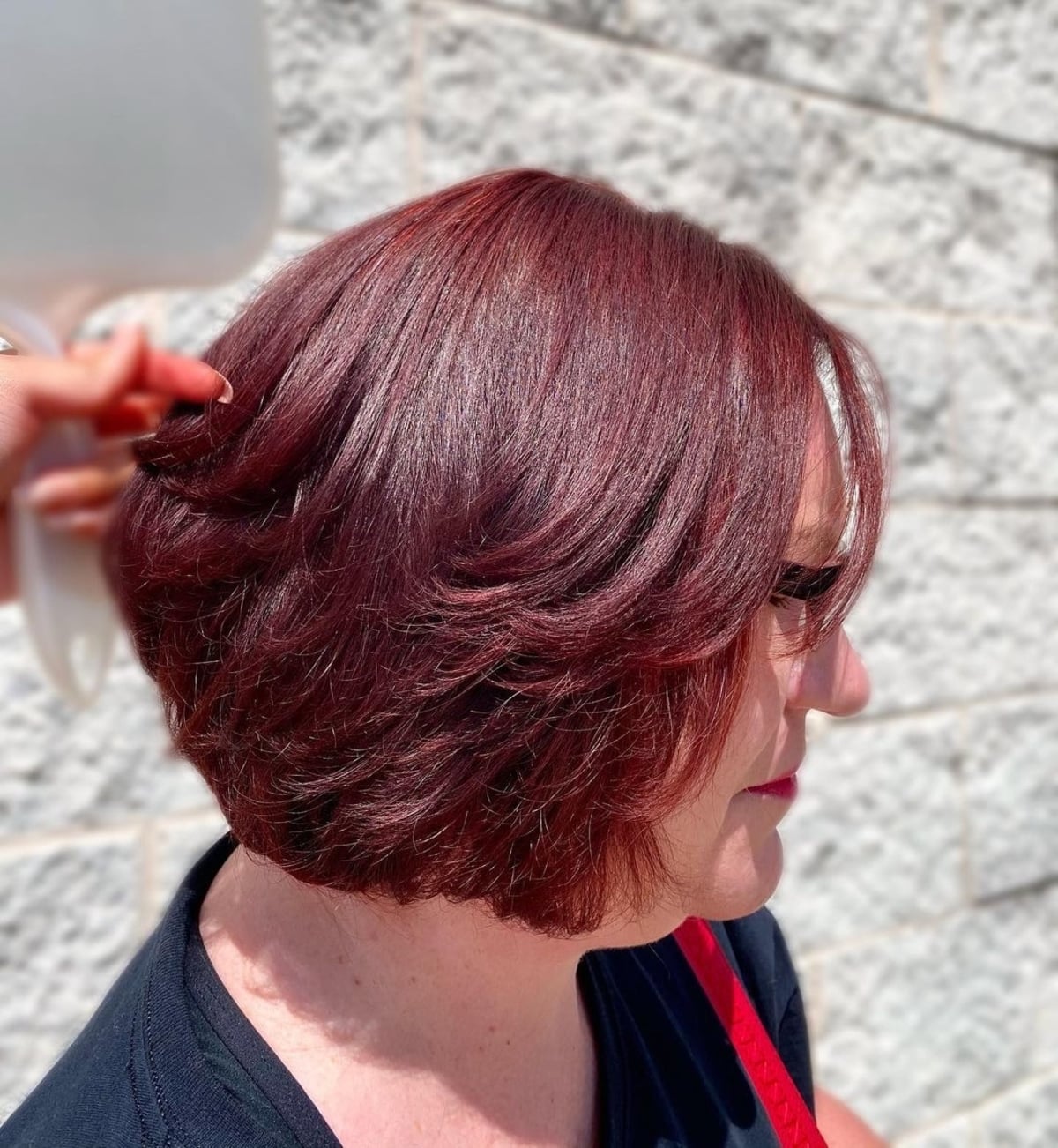 #6: Short Maroon-Burgundy Bob for Women Over 50
A short maroon-burgundy bob for women over 50 is a fun and well-shaped hairstyle to make you feel younger than ever. To get this color, ask your hairdresser for a deep maroon red and layered bob.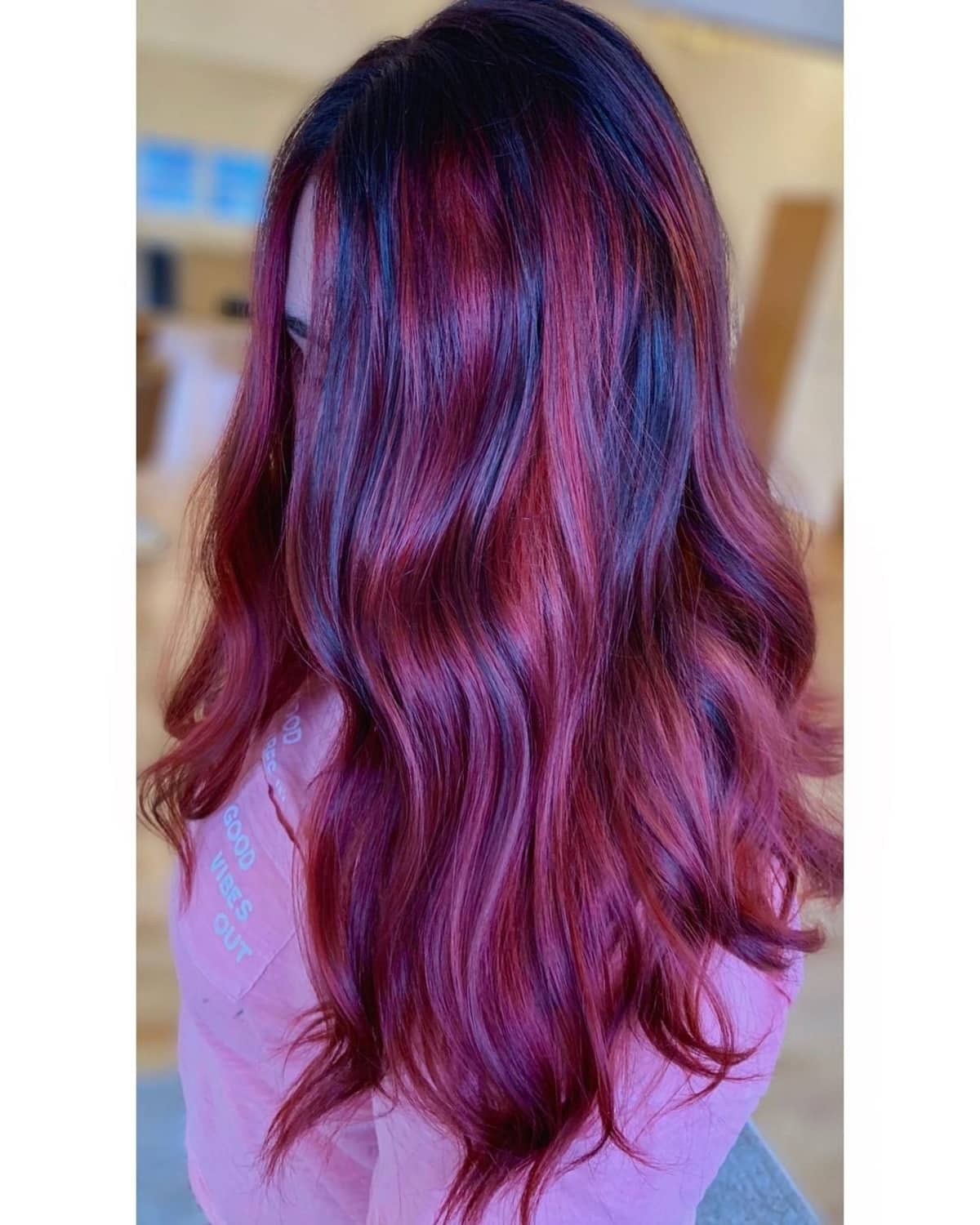 #7: Dark Burgundy and Maroon Balayage
Try a dark burgundy and maroon balayage for a more fashionable yet lived-in look. The burgundy base will add shine and help the maroon balayage pieces look uninformed as if they were a natural hair hue. To help care and maintain this tone, try Alchemic Red Shampoo from Davines.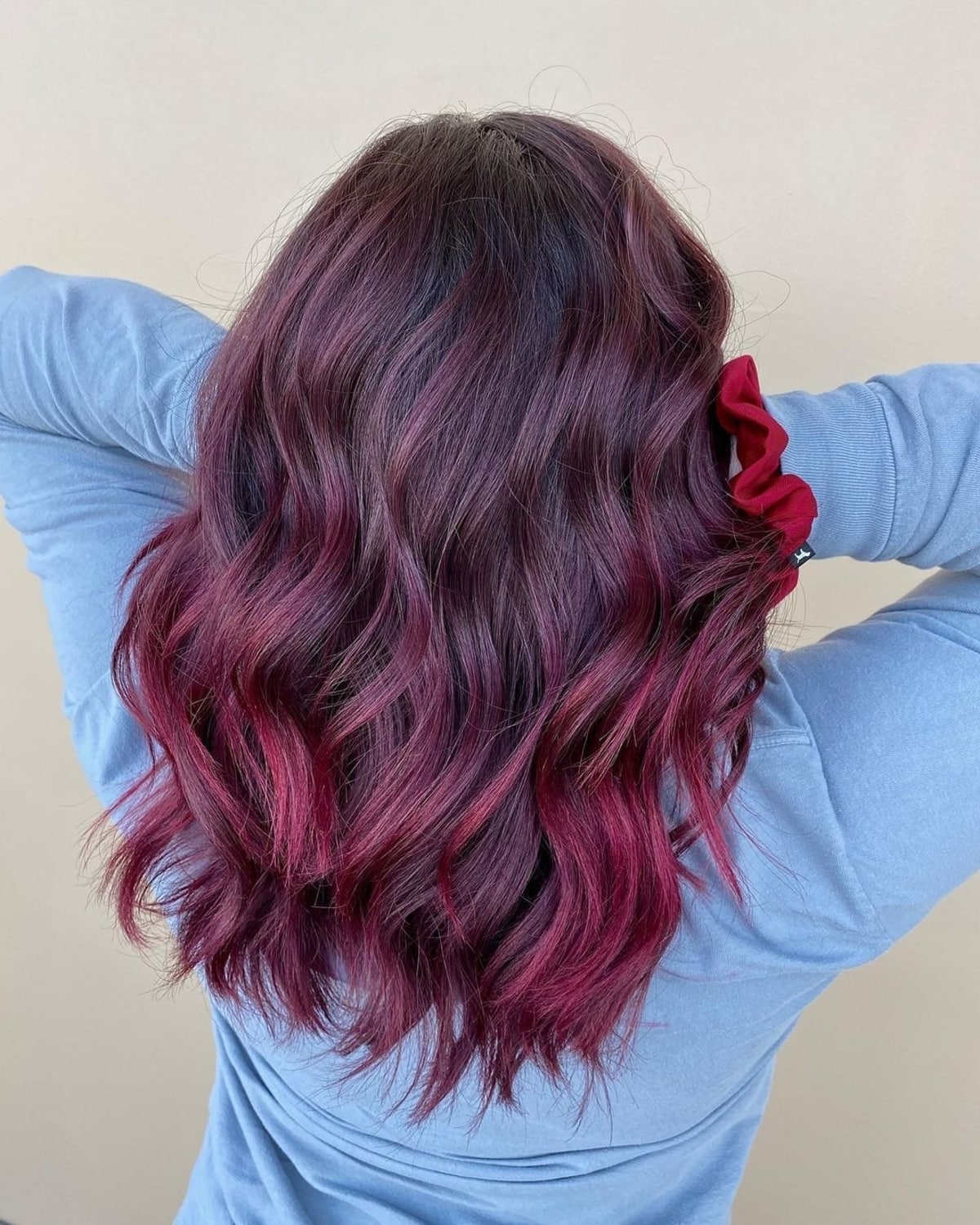 #8: Bright Maroon Burgundy Balayage
A bright maroon burgundy balayage is blended seamlessly. Darker roots allow for better growth maintenance. Brighter ends with a hint of pink create extra dimension and a gorgeous pop of color.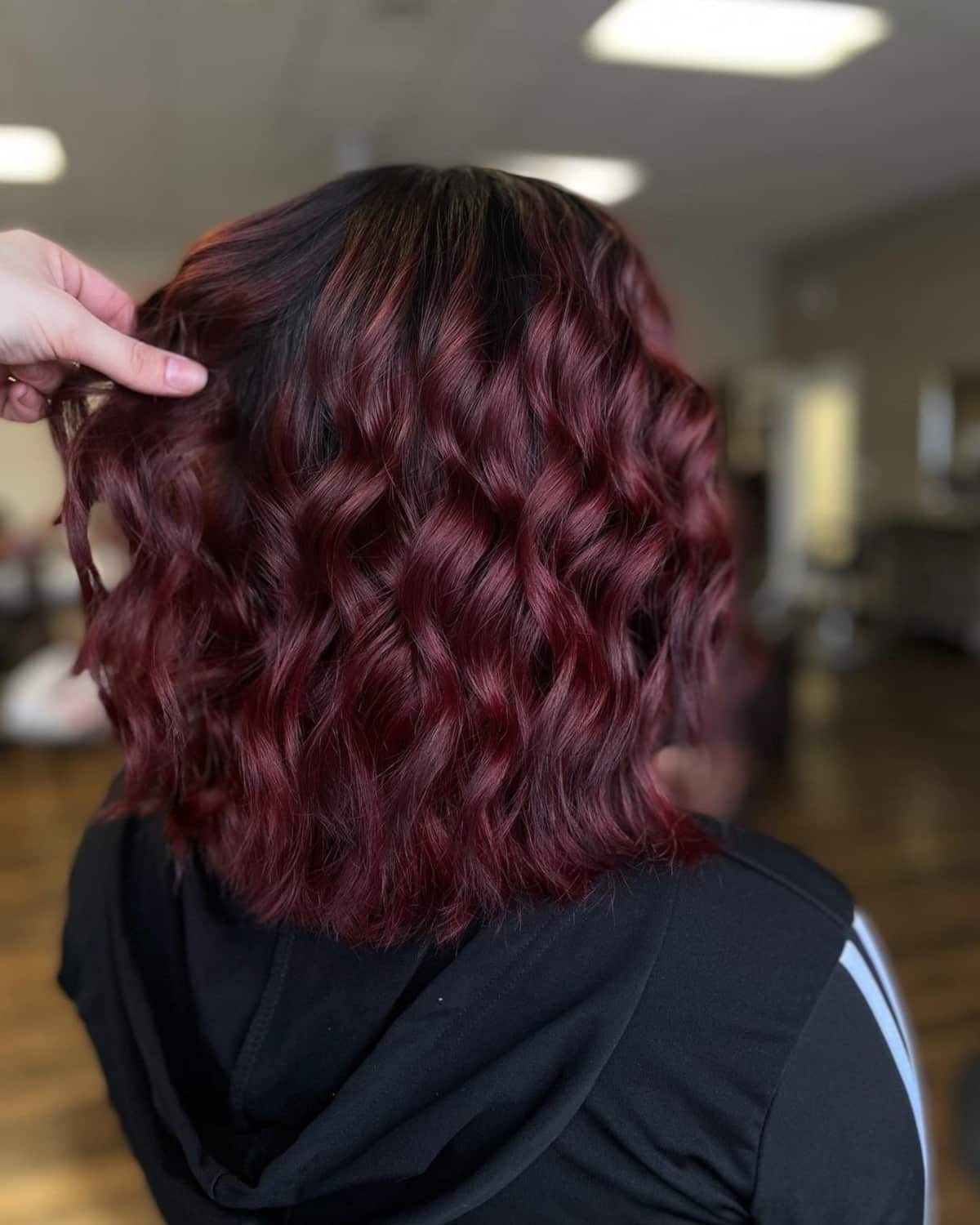 #9: Maroon Hair with Burgundy Highlights
Maroon hair with burgundy highlights with a dark shadow root is bright, vibrant, and flawless. Maroon hair looks gorgeous on lighter skin tones with peachy undertones.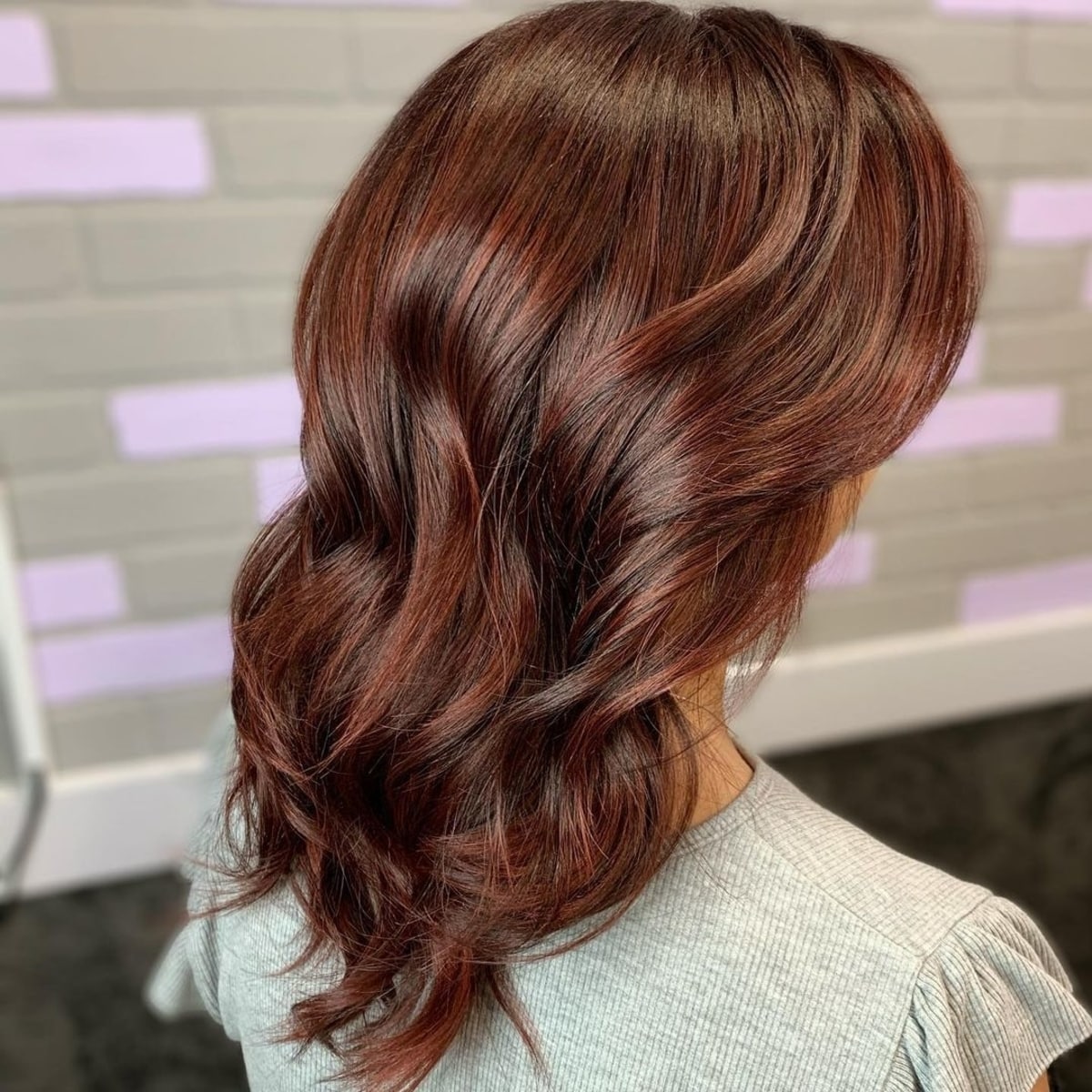 #10: Copper Maroon
Copper maroon hair color looks stunning for fair to medium skin with yellow or olive undertones. Adding in streaks of brighter red tones helps create a more in-depth dimension. Copper-maroon hair color grows out beautifully on naturally brunette hair for easier maintenance.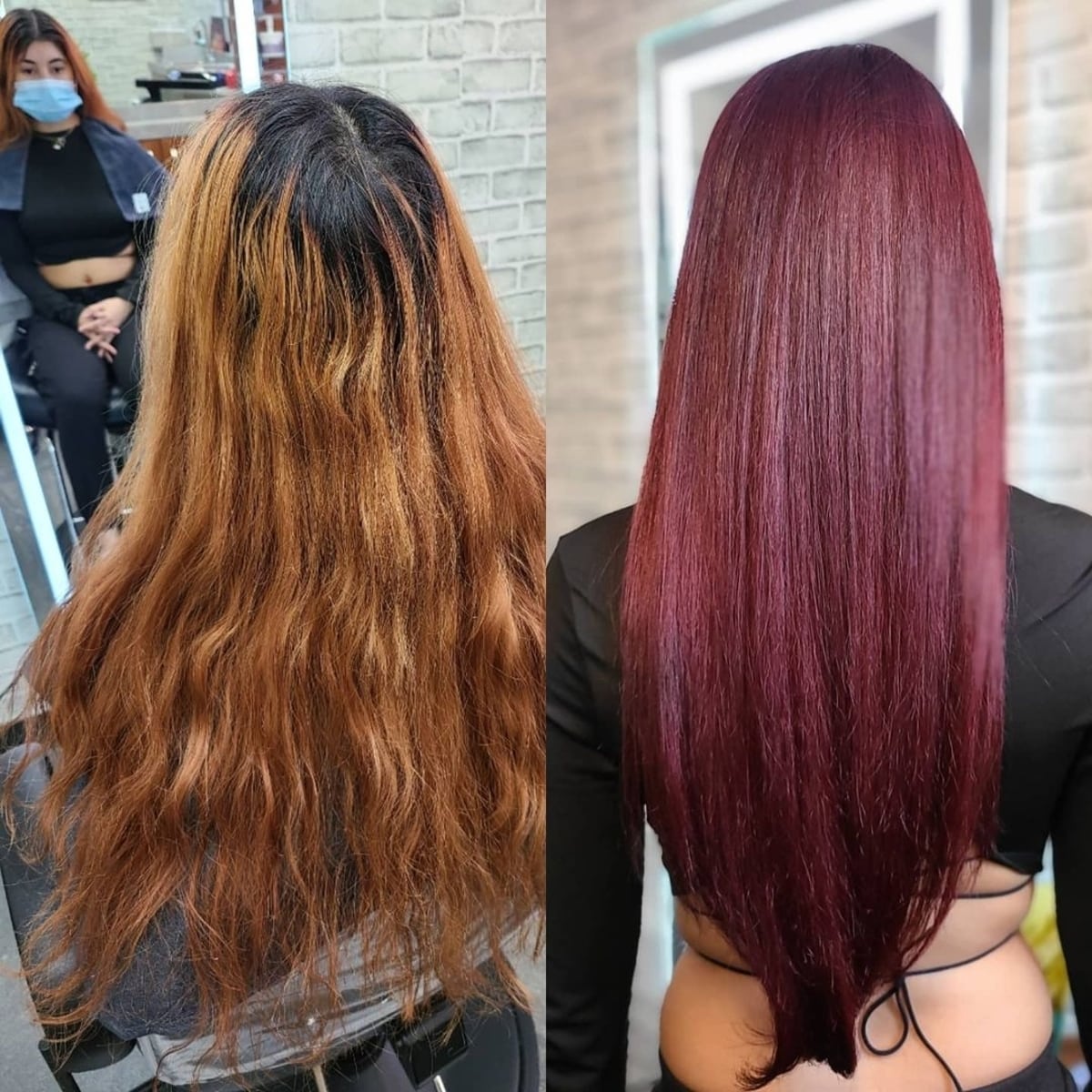 #11: Before and After Maroon Hair Transformation
Before and after maroon hair transformation is very satisfying but will need extra care afterward. To achieve vibrant maroon hair, your stylist will have to bleach your hair and then apply the maroon color that best suits your complexion. This process is damaging and drying, so be sure to deep condition to restore the hair's moisture.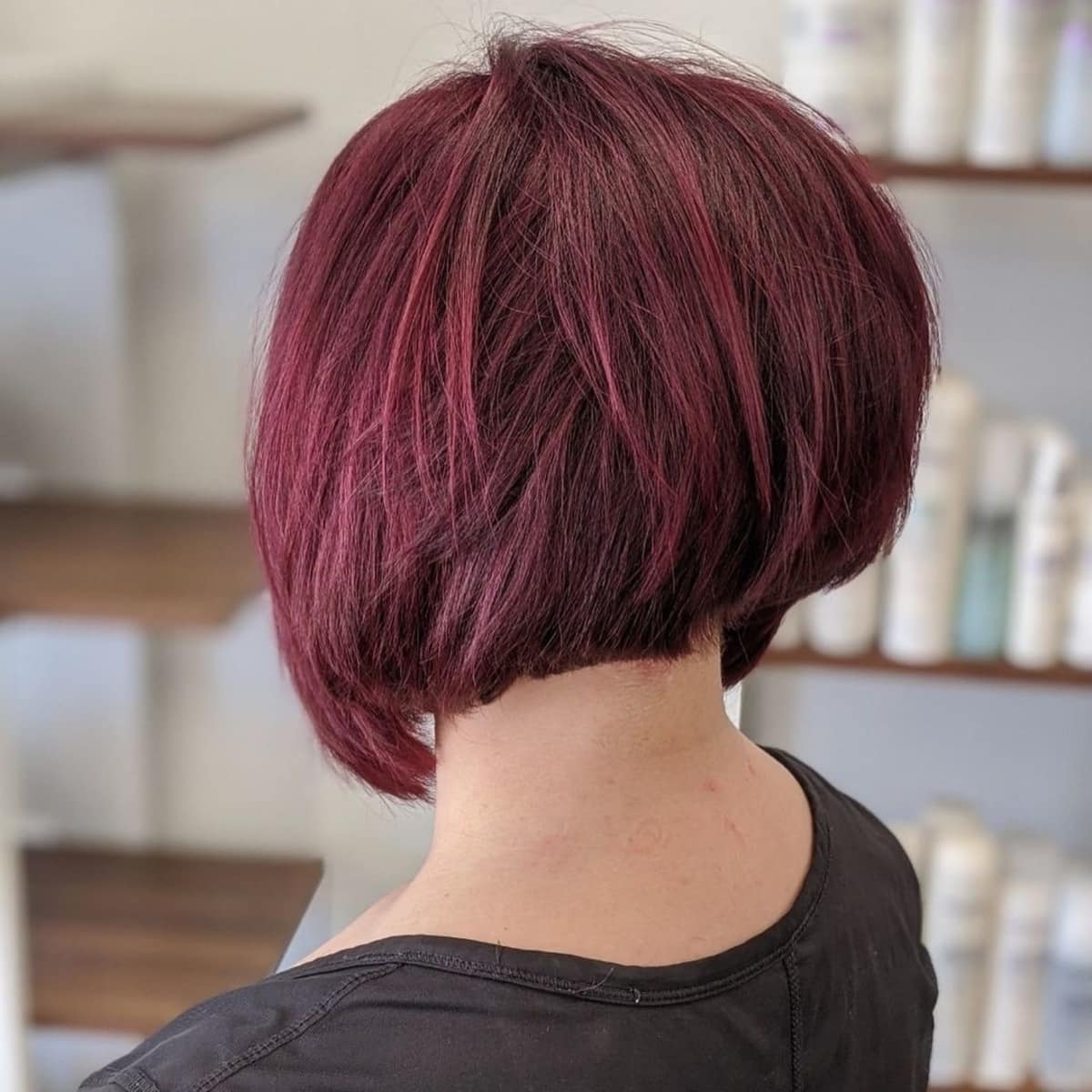 #12: Short Maroon-Burgundy Bob
A short maroon-burgundy bob is a combination of precisely cut layers, usually shorter in the back with an eye-catching maroon-burgundy hue. Warmer shades of maroon and burgundy create a beautiful hair color that usually suits ladies with a peachy or golden complexion.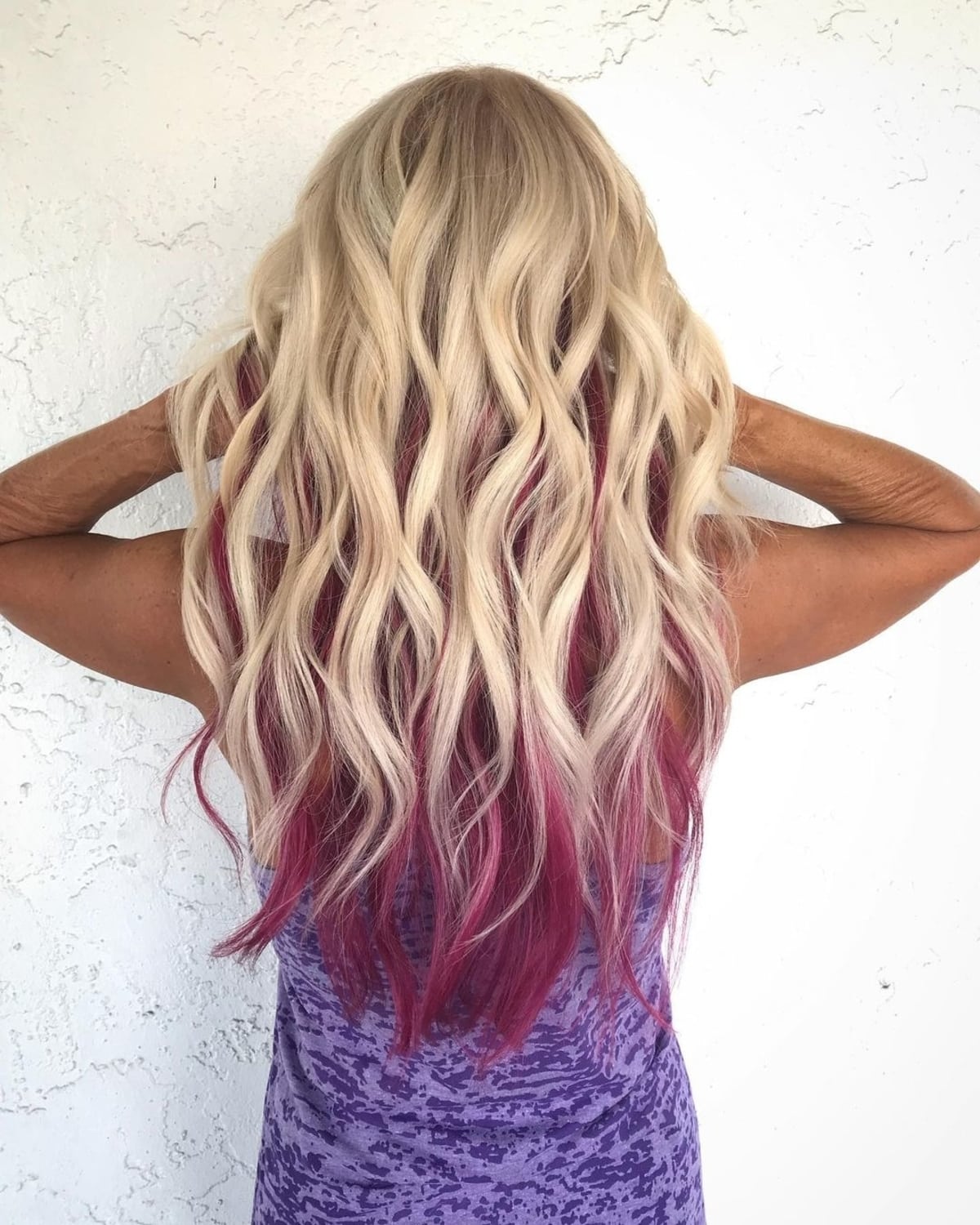 #13: Maroon on Blonde Hair
Maroon on blonde hair adds depth and a fun pop of color to all over blonde hair. Using a color blocking technique, your stylist can use a burgundy wine color underneath the panels of your hair. Try adding layers to your haircut, this will allow the burgundy color underneath to show through and stand out.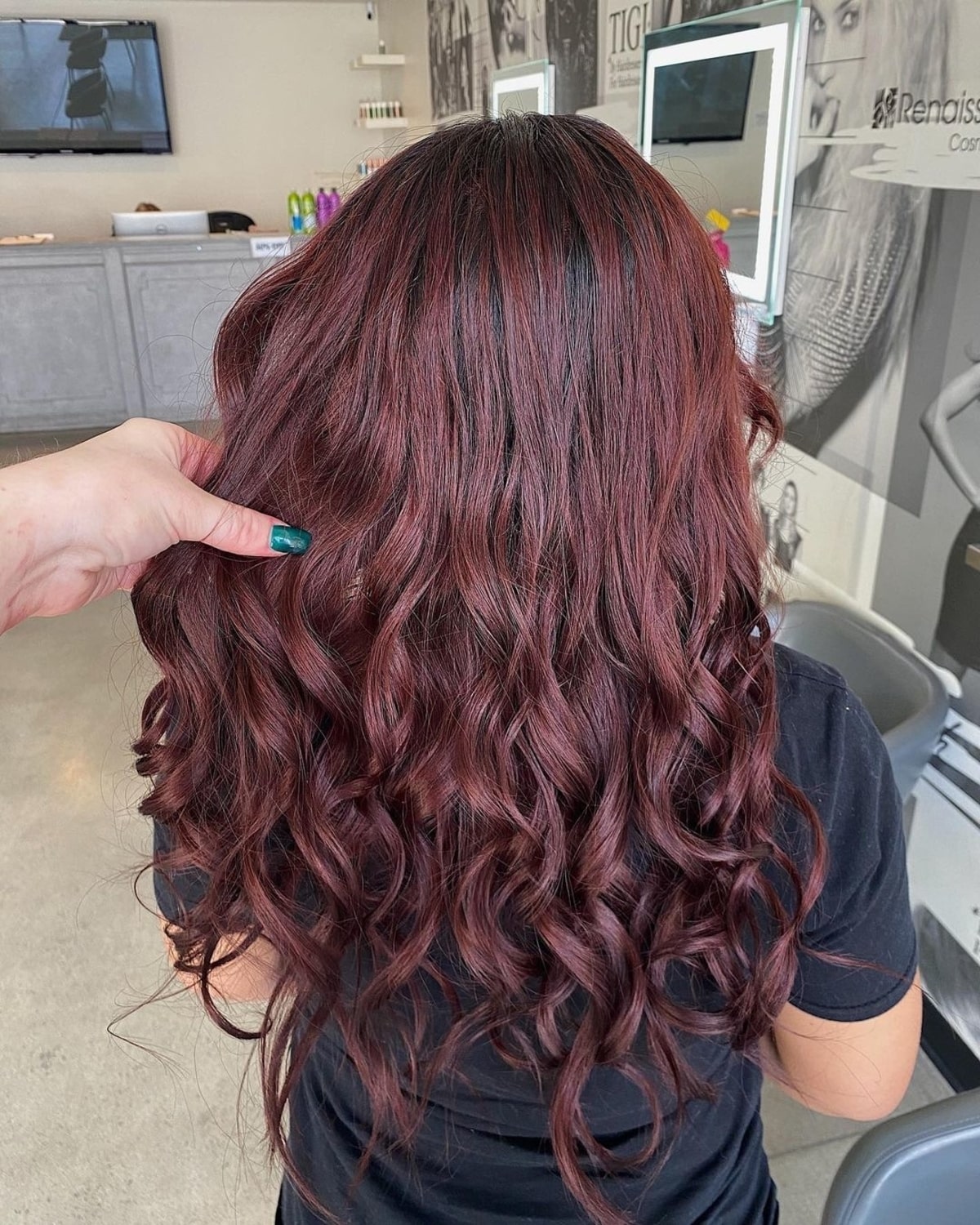 #14: Maroon Burgundy Red Hair Color
Maroon burgundy red hair color adds depth, dimension, and warmth to dark hair. Try a shampoo and conditioner that is specifically designed for color-treated hair to maintain the beautiful hues.