Face Framing Highlights For Long Dark Ash Hair
Source: lisalovesbalayage via Instagram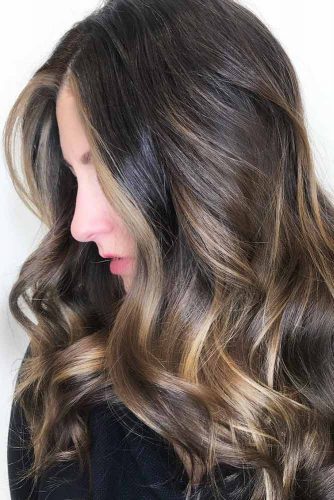 Want to spice up your ashy brown hair? Ask for caramel face framing highlights on your dark brown hair to add a pretty blend of color. The face framing highlights will add depth and fullness and nicely compliment any skin tone.
An ash brown balayage on dark hair is a very classy and sophisticated look, if you are searching for a more refined style that is still sexy and playful. If you want to make this look even more fun and flirt, use large hot rollers or a large curling wand to make large bouncy curls to add fullness to this sexy ash brown hair with highlights.
Blonde Balayage On Bold Ash Brown Hair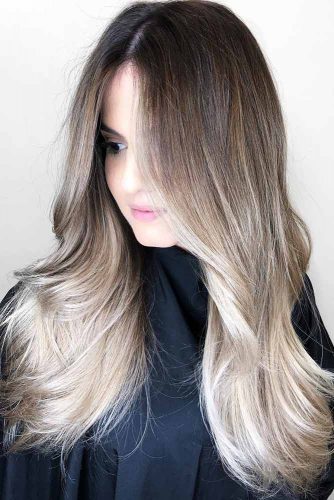 Balayage hair is very much in style and is also drop dead gorgeous. For those who prefer cool ash brown hair shades, opt for a pretty ash brown blonde hair color balayage blend like the one shown here. Start off with a dark base and then go from a dark to light dusty ash brown fade that ends with a breathtaking balayage blend of platinum blonde and light ash blonde hues.
Women with long, wavy hair can totally rock this stunning balayage blend. It is the perfect combo of dark warm brown and cool ash brown tones to strike up a color combo that is out of this world gorgeous! Take Care of Your Ash Brown Hair.
It may seem silly to lay out optimal hair care before you've actually done the coloring, but it's important to have all the supplies and skills you need to keep your hair healthy and the color rich before you begin. These are essential after dying hair tips that every gal must use as after hair color care.
Source: lisalovesbalayage via Instagram, che.r.mariano via Instagram, _hairbygabrielle via Instagram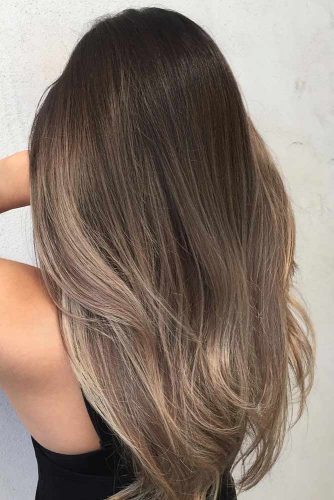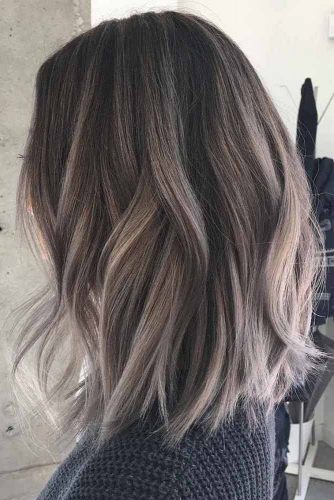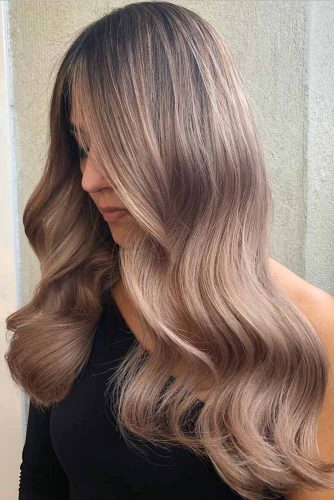 Go heatless if you can – or as often as possible!
Lengthen time between washes – it'll keep harsh shampoos from stripping color. Rock a pony tail on 'dirty' days.
Get a colored shampoo and use it like a treatment – toners will help the color last.
Use an oil as a pre-poo and a post-shower treatment.
Get a trim every 2 months – chop off split ends before they have the chance to damage your hair.
Protect your hair from the sun – wear a hat in harsh sunlight.
Protect that ash brown hair from saltwater – rinse with freshwater before ocean swimming, salt dulls hair's brilliance.
To protect your hair shaft, keep styling to a minimum and hit it just a few larger sections of hair with a curler for a styled yet still natural look.
Try coating hair with coconut oil 30 minutes before you shower for a pre-poo boost. Post shower, coat damp strands in a lighter oil to maintain that shine.
Ash Brown Ombre
When it comes to growing out highlights and ash brown color, ombre may be the very best light ash brown hair color to choose from. Lighter or darker color on the roots that fades to the opposite hue gets more life out of your hair color and fades beautifully as time goes on. You will save money on top of it all by lengthening time in between salon appointments.
The beauty of ombre lies in its ability to fade from you natural color, but don't be afraid of blurring the ombre lines and wear both tones with confidence!
Source: che.r.mariano via Instagram, lisalovesbalayage via Instagram, mangorabbitrabbit via Instagram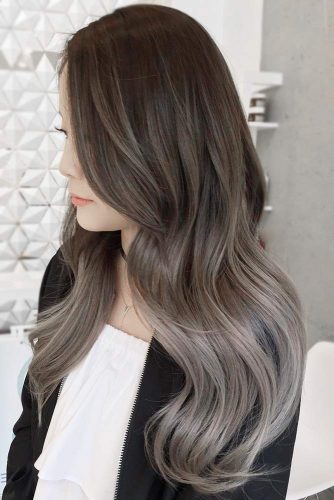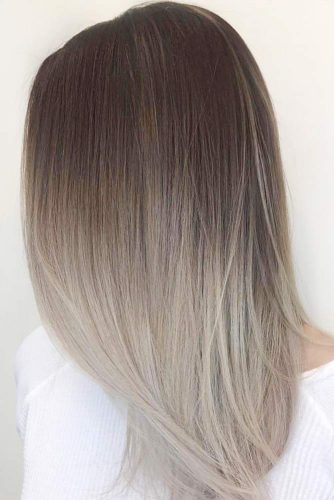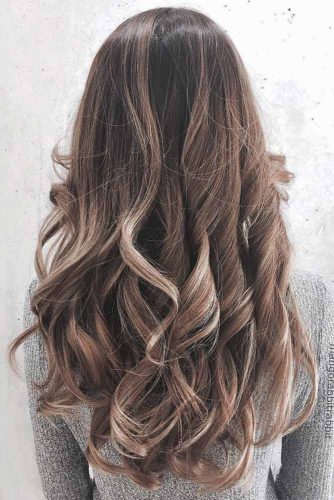 The best part about ash brown ombre is it's half-hearted commitment to the style. You don't have to do an entire beauty overhaul, just simply dust the lower-half of hair with that fresh ash brown color and let it grow out beautifully.
Before ombre, roots were a bad thing. If you stay within the same tone as your natural color but lighten the ends by a shade or two, your grown out roots won't look old, they'll be up to the latest trend!
Ombre is obviously great regardless of your hair type, but a luscious blow-out displays the style in a polished way.