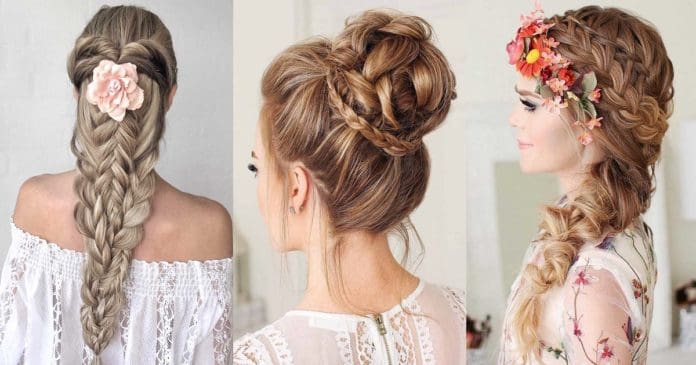 Each season brings in something new into hair fashion, and spring hairstyles are not the exception. That is why we decided to help you come up with the freshest ideas to try out when the season hits. Of course, there are a lot of things to be taken into consideration but what we have managed to achieve is the fullest set of hairdos for each, and every day the spring will bring. Spring is time to live and flourish and looking perfect is an important component of that. That is why we made it our primary goal to present to your attention all the best spring hairstyles 2021 will be full of!
Updo Spring Hairstyles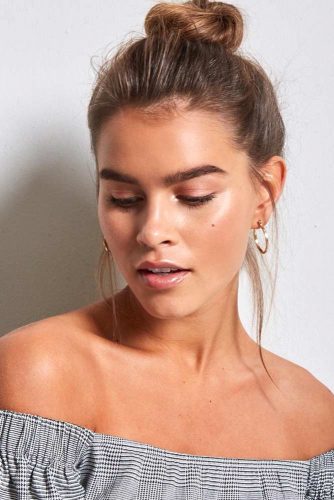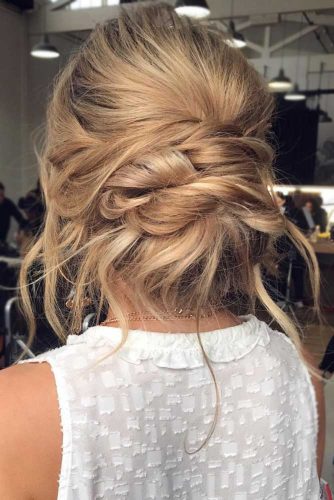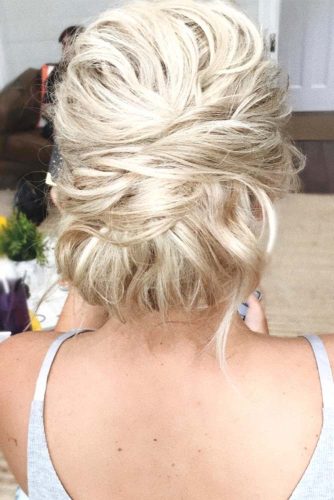 When it comes to popular hairstyles, it is not a secret that most of them need to be pretty easy to accomplish. That is why an updo is something more than perfect to suit the role. But when a regular, sleek updo gets a little boring, it is time to set your imagination free. Leave a few strands out and loose or experiment with a messy twist, the choice is yours, but the charm and easiness required when spring comes will be preserved in any case. Take a pick!
Braided Updo Hairstyles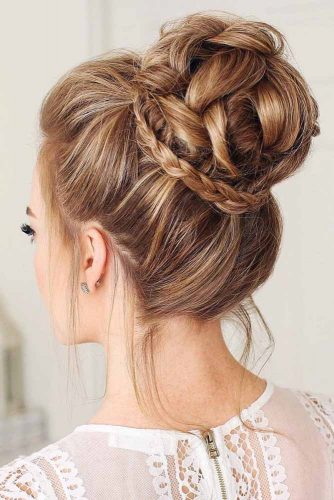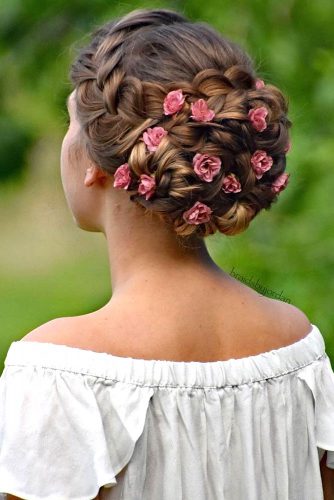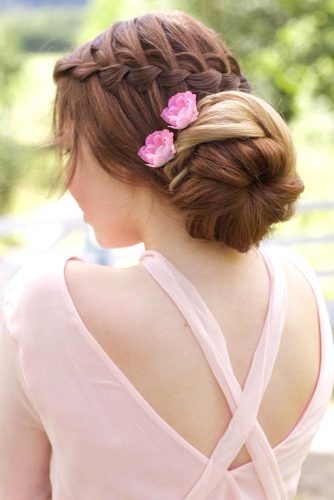 Among all the popular hairstyles for long hair, braided ones deserve special attention. The field of experimentation when it comes to braiding is vast and full of possibilities. Since we are interested in trending hairstyles that are going to suit spring season perfectly then, braided updos are worth mentioning. The thing is that anything that comes in with braids is already considered to be feminine and sweet. If you spice your braided updo with some fresh and lovely spring flowers, there will be no rivals to your beauty!
Spring Braids Hairstyles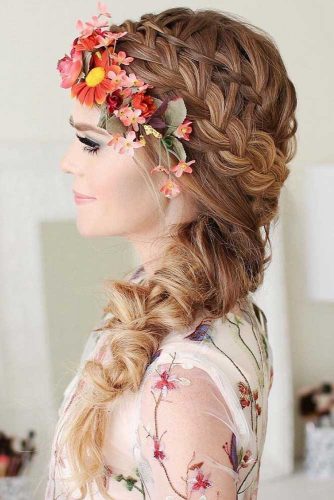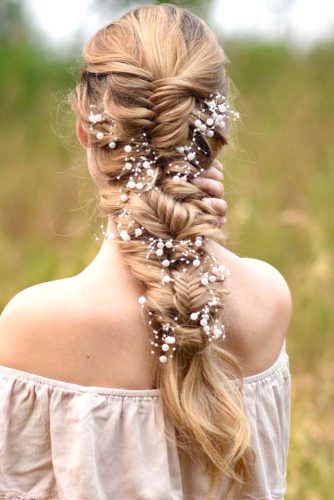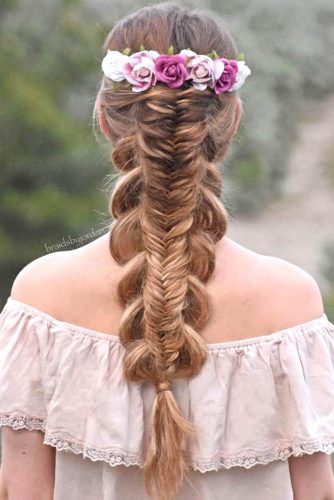 Those of you who are looking for hair styles for ladies have come to the right place. There is nothing to enhance your beauty better than a properly chosen braid. It is a matter of taste and preferences, but a loose braid adorned with flowers will grant you that easy-going and flirty look. If you are looking for something more conservative and elegant, then a classy fishtail with voluminous sides will suit the goal perfectly. Do not forget that the spring is that time nature wakes up, that is why decorating your hair with flowers is more appropriate than ever!
Pretty Ponytails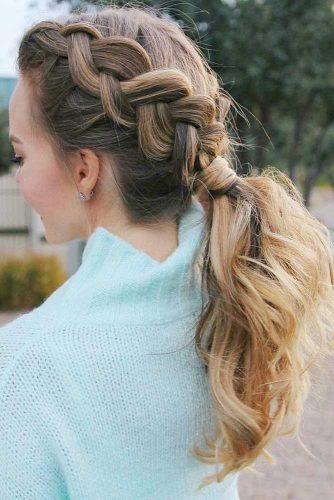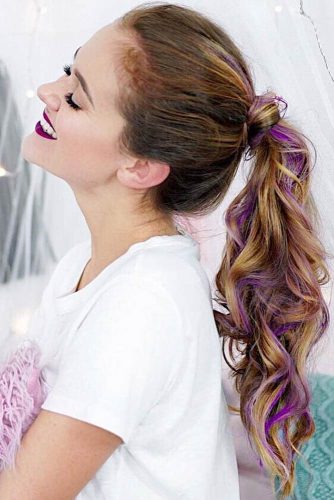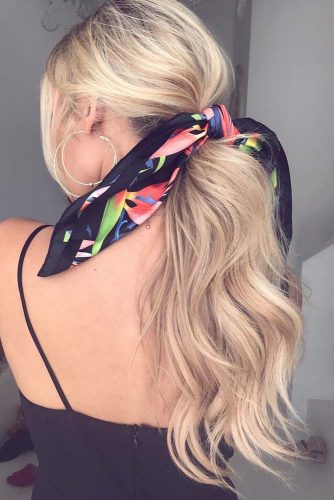 We could not forget about bringing ponytails up in no case. Apart from the benefits that ponytail grant you, we mean the easiness and polished look, they can also be pretty different, and there is always a sure way to take your hairdo to the next level. The boldest of you may experiment with colored locks while the others can easily upgrade their ponies with a fancy bandana or a cute loose side braid. Adding some loose waves to your pony is not a must but a worthy suggestion worth mentioning and using to your advantage.
Down Spring Hairstyles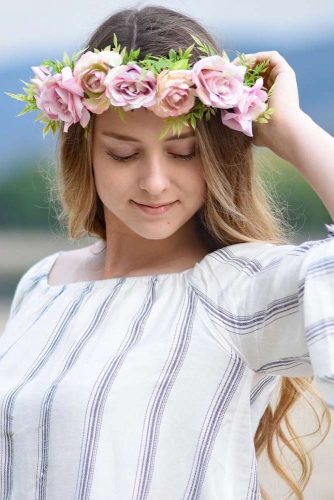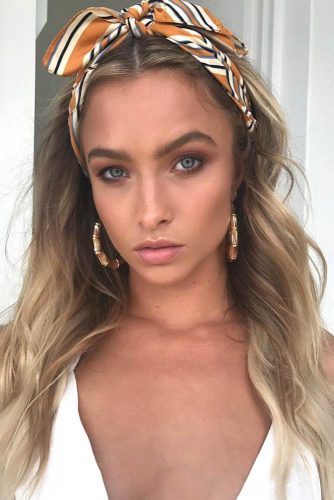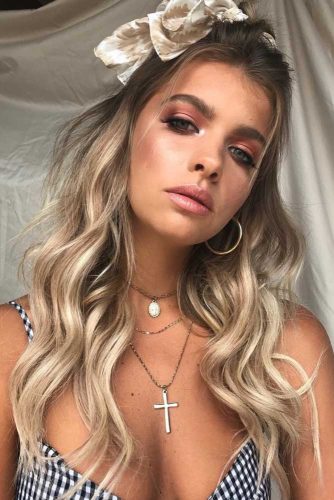 Sometimes all you want is the least time and effort spent on your fabulous spring hairdo. That is where wearing your hair loose seems like a great idea. Yet, let us not forget that following the trends and looking fashionable is still very important. To achieve that with your gorgeous mane down you can add a nice rose garland to the top or secure the hair from falling into your eyes with the help of a stylish silky scarf. Loose waves will add that special charm to your look that is why you should better take that into consideration.
Half-Up Hairstyles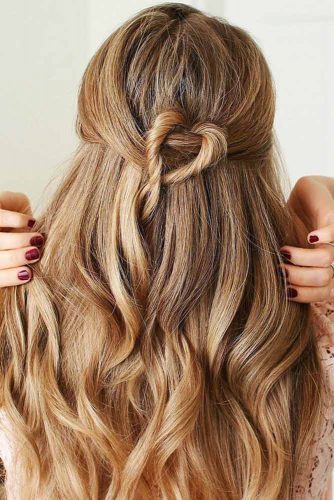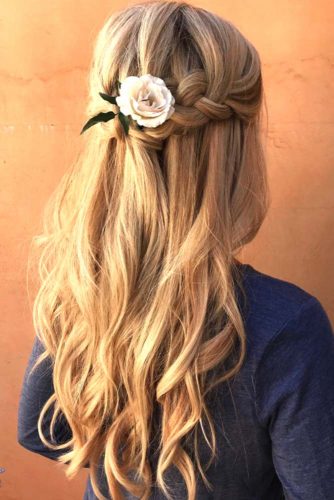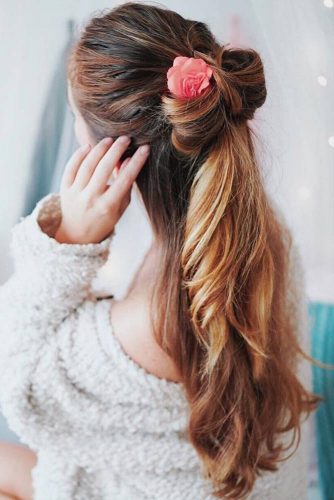 Half-up hairstyles are not the new hairstyles, but that does not make them any less trendy or special. Half-up styles are perfect for boasting off both hairstyles and colors. The thing is that the best way to show off the depth and transition is to gather your hair so that it draws attention to what you would like it to. There are countless ways to upgrade your half-up hairdo, flowers, bows, braids included. See for yourself!
Spring Hairstyles With Accessories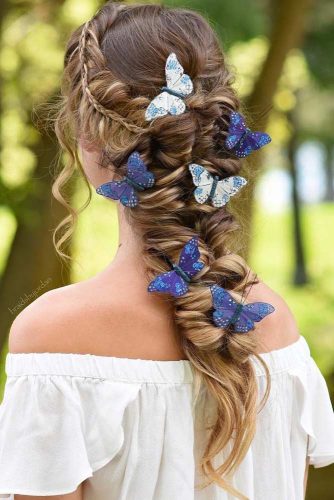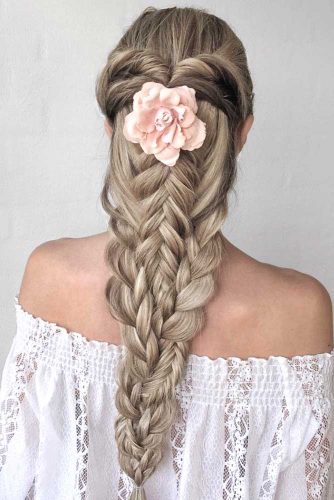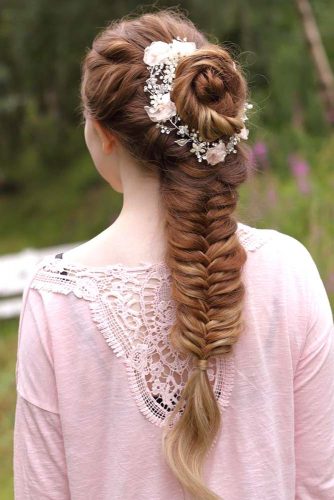 Those of you who had to forget about all those fancy accessories you have stored due to the winter time can rejoice now. Spring is not only the season of fun but also of experimentation. No matter which type of hairdo you decide to pull off today do not forget to add a few intricate decorative elements to it. Do not be afraid to attract adoring glances and to create a new trend on your own. We hope these ideas will inspire you!