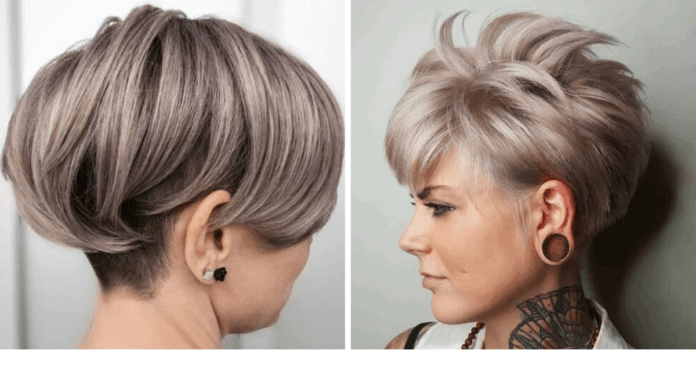 Are you looking for the perfect, irresistible pixie haircut? A short or long pixie might just be the hairstyle you're looking for! You will love these 35 different casual stylish and affordable hairstyles.
The long pixie cut is the perfect short cut because the hair is still easy to maintain without sacrificing color or texture. Short pixies can be more playful and show off a gorgeous face. Pixies can be a delightful way to keep styling to a minimum while still showing off curls, waves, or even dynamic color and highlights. Plus, without much length, it's the perfect way to show off your beautiful cheekbones.
Short And Long Pixie Cut Styles
Short and long pixie haircuts magically make the owner look young and fresh. When choosing the perfect pixie cut, think about how you want to frame your face for the best slimming and lifting effect. Decide how many daily hairstyles you want to do and, most importantly, how you want to express yourself through your pixie cut!
Let's see all the beautiful long pixie haircuts we have!
#1: Pixie for Straight Hair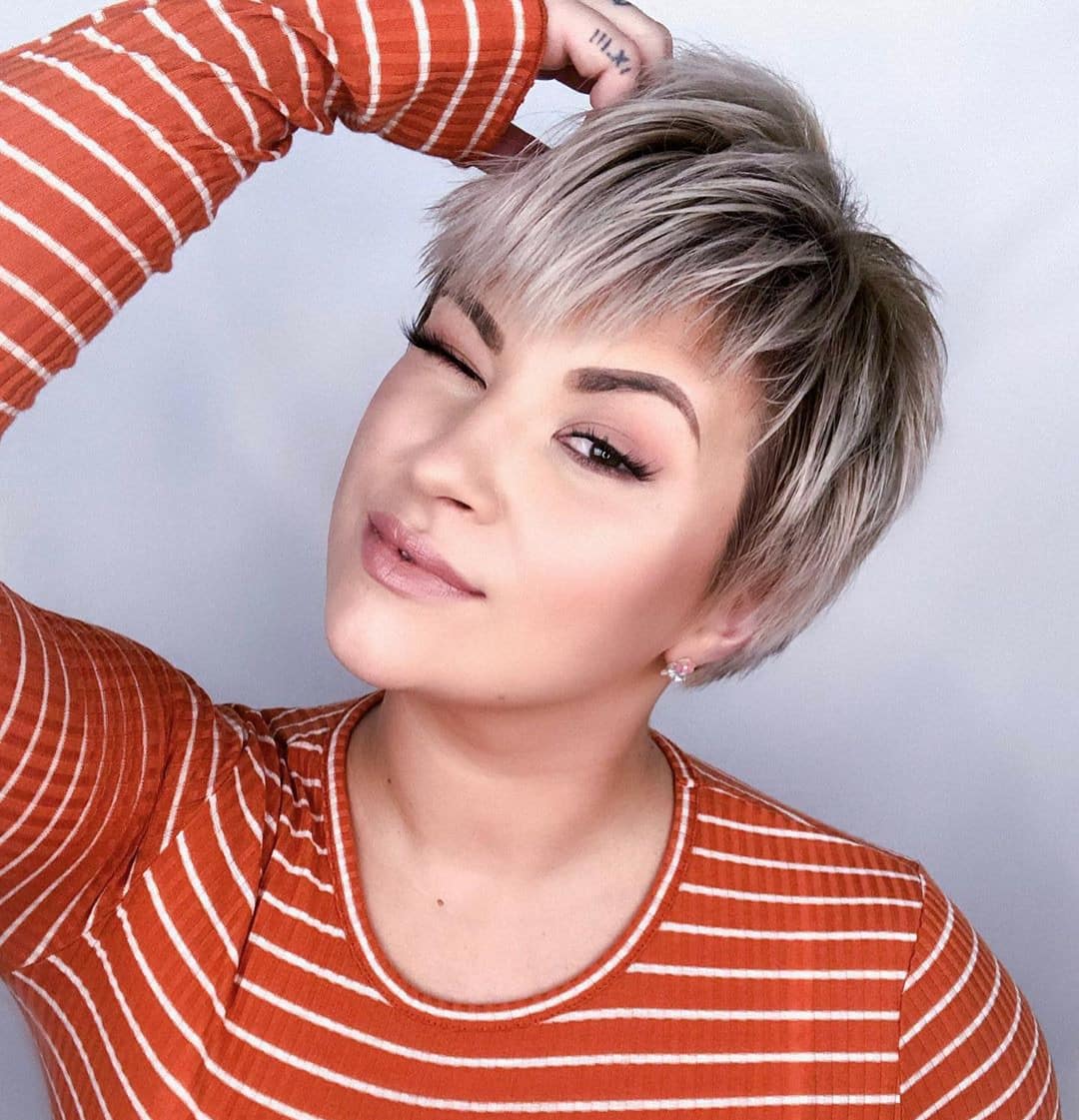 The beauty of a pixie is not only in the image. The sweet style can work with any hair texture, especially if your hair is straight and sleek rather than textured.
Go for a more tattered cut and experiment with short layers. Even without the playful mousse, this style can easily handle straight hair.
#2: Gorgeous Layered Pixie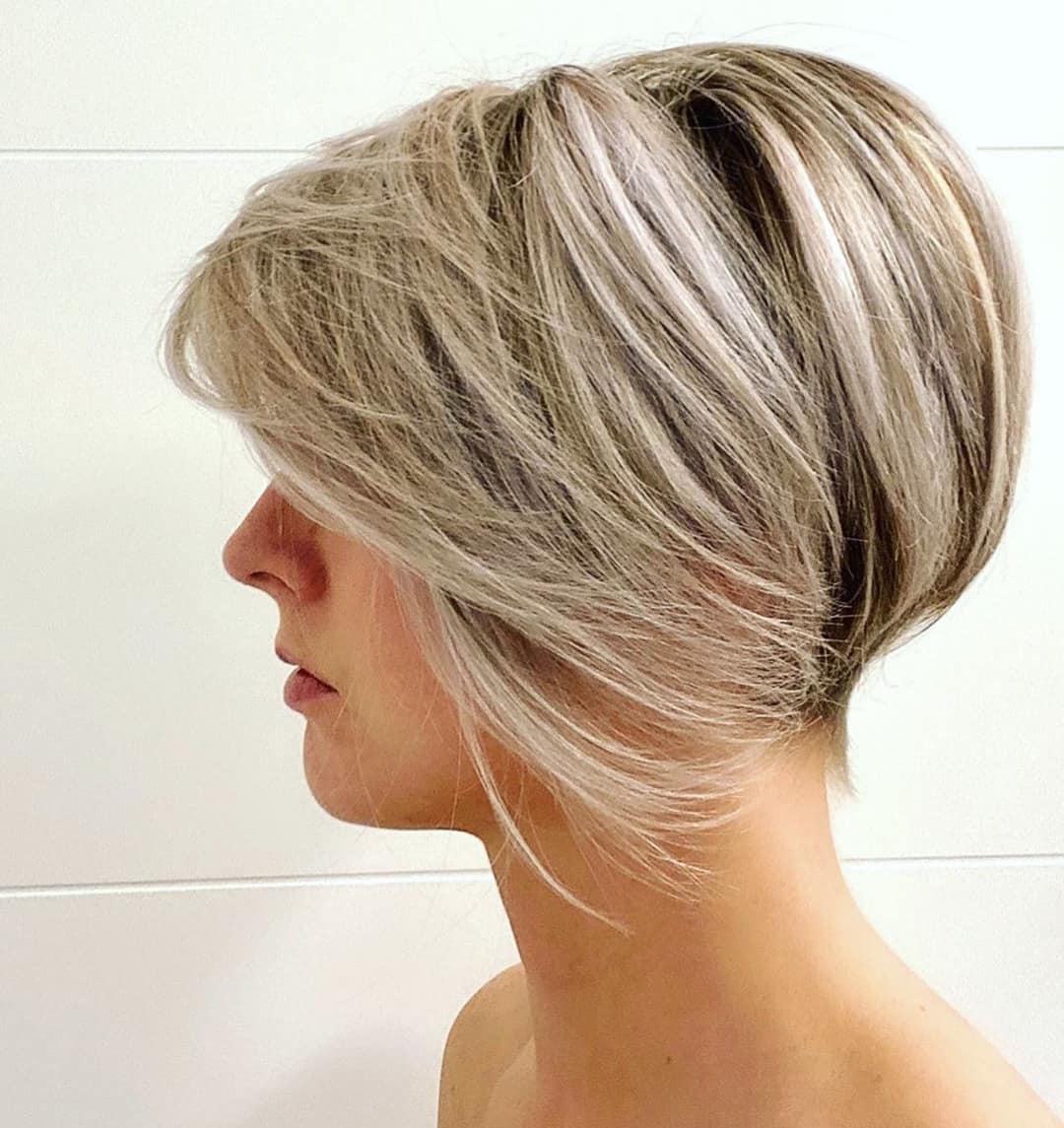 It's easier than you think to get a pixie cut while maintaining the length. The long layered pixie is perfect for showing off any voluminous highlights.
Long side-swept bangs liven up the layered pixie. Luckily, all this style needs is a two-minute flash to bring it to life!
#3: Perfectly Stacked Pixie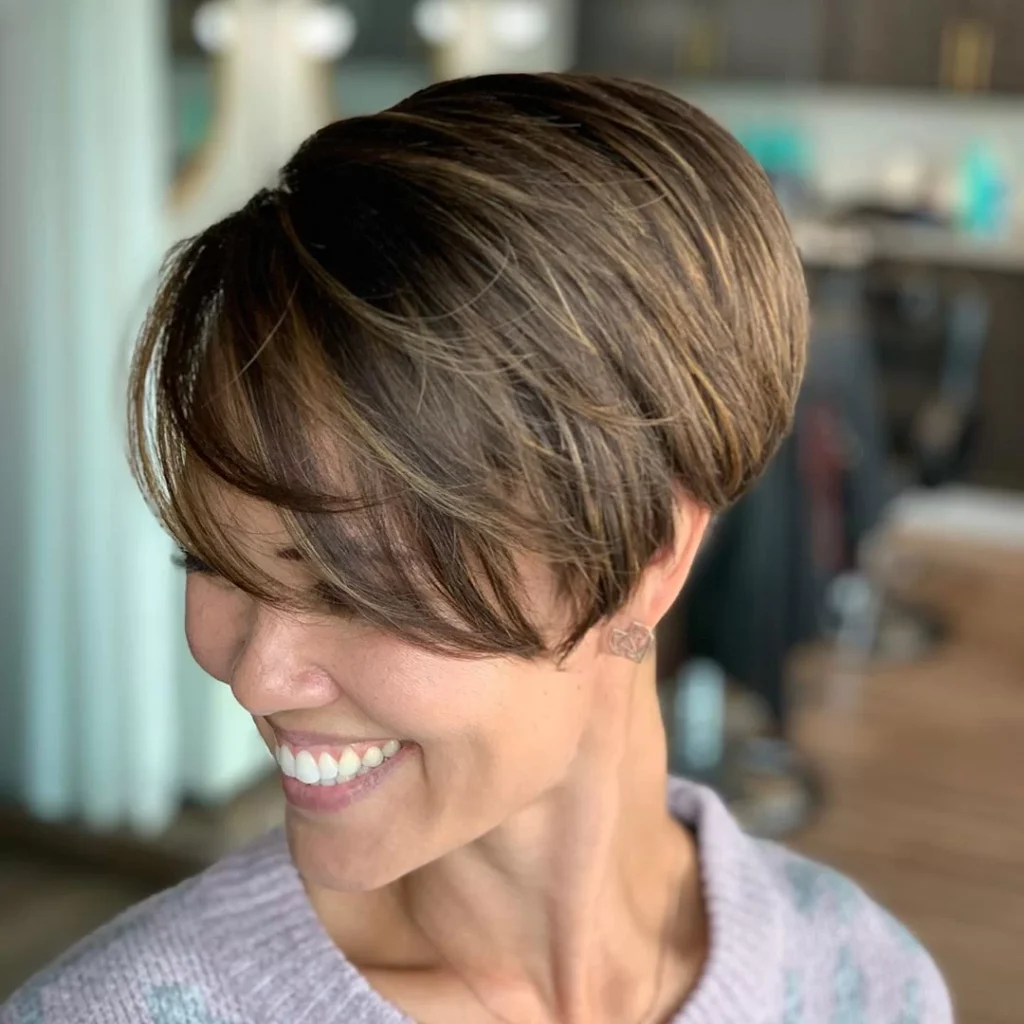 Bring out your inner Audrey Hepburn with a pixie cut. High short layers starting from the back of the head create a beautiful styling effect at the back of the head.
To avoid any bulky texture, the styled long pixie looks best on straight hair. The look works great if you're aiming for glamor and sophistication.
#4: Retro Pixie for Textured Hair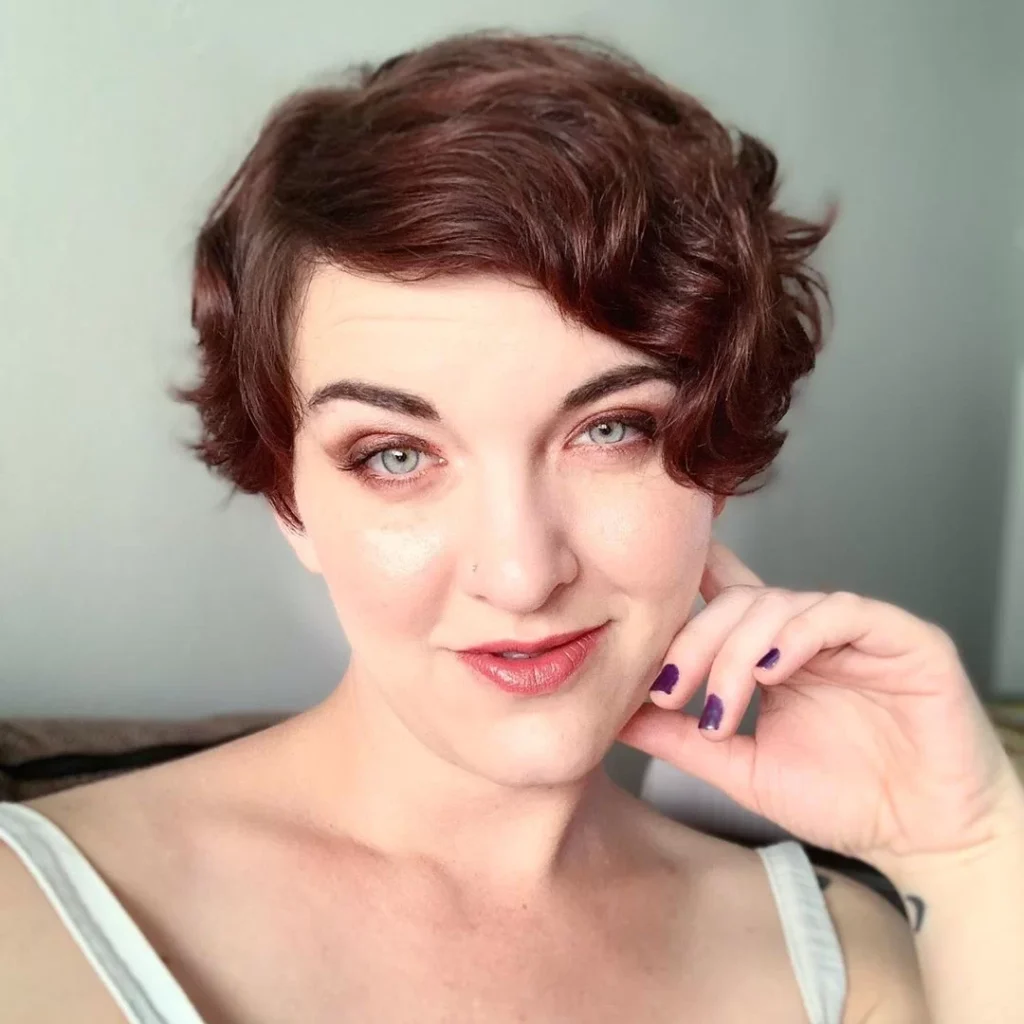 If you're looking for a trendy way to wear a bob, consider soft retro curls for a fun evening or special event. By adding waves at the temples, this retro style pixie makes the face appear rounder.
To achieve this retro look, part your hair in a deep side part. Style your hair with a small sponge or hot rollers and pin it up while you do your makeup. Before going out, remove the hairpins, comb them quickly and fix them with hairspray.
#5: Icy Purple Undercut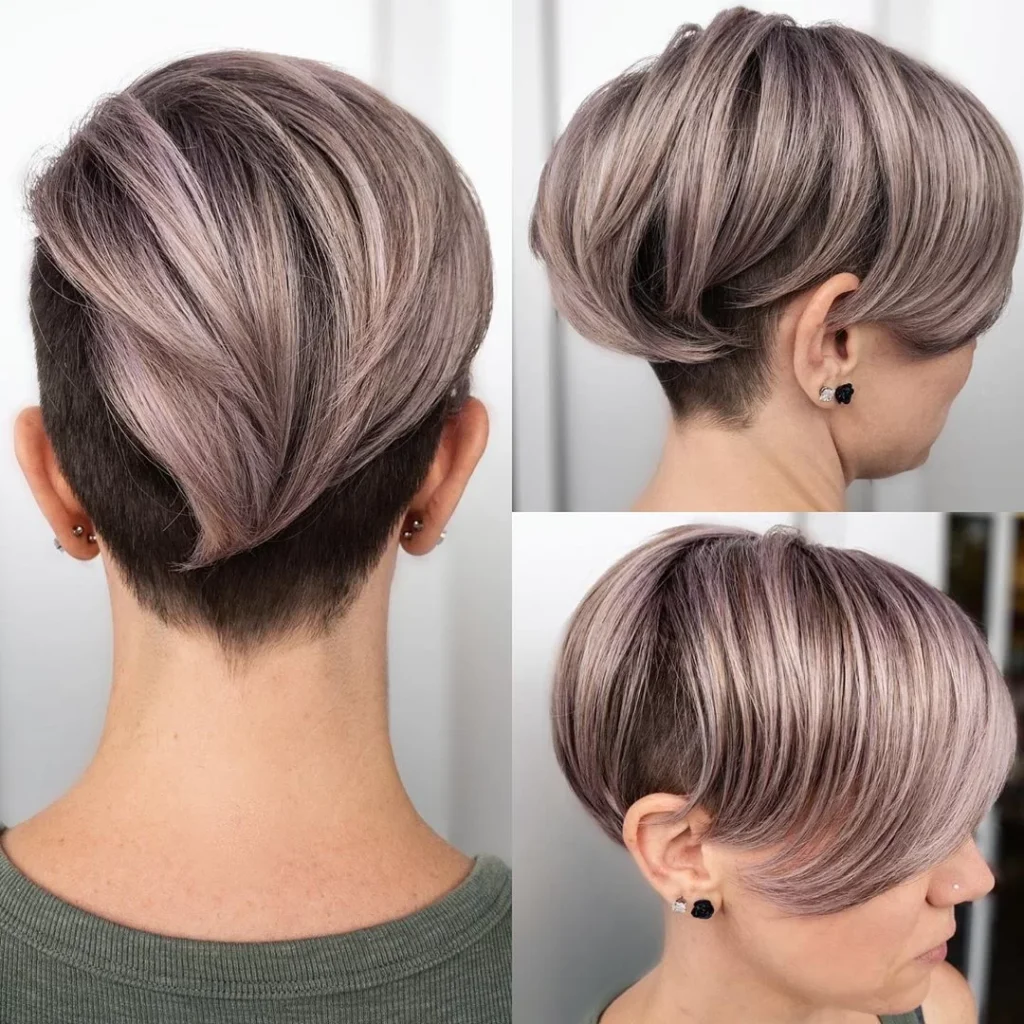 The undercut is the perfect long pixie cut. The hair on the sides of the head is shaved off for ease of maintenance, and the crown can be any beautiful color or texture you work with.
This look is often suited to girls who are playful and fearless, so don't be afraid to try a pretty color like smoky lavender. To keep your hair silky and healthy, use a deep conditioner at least once a week.
#6: Feathered and Fabulous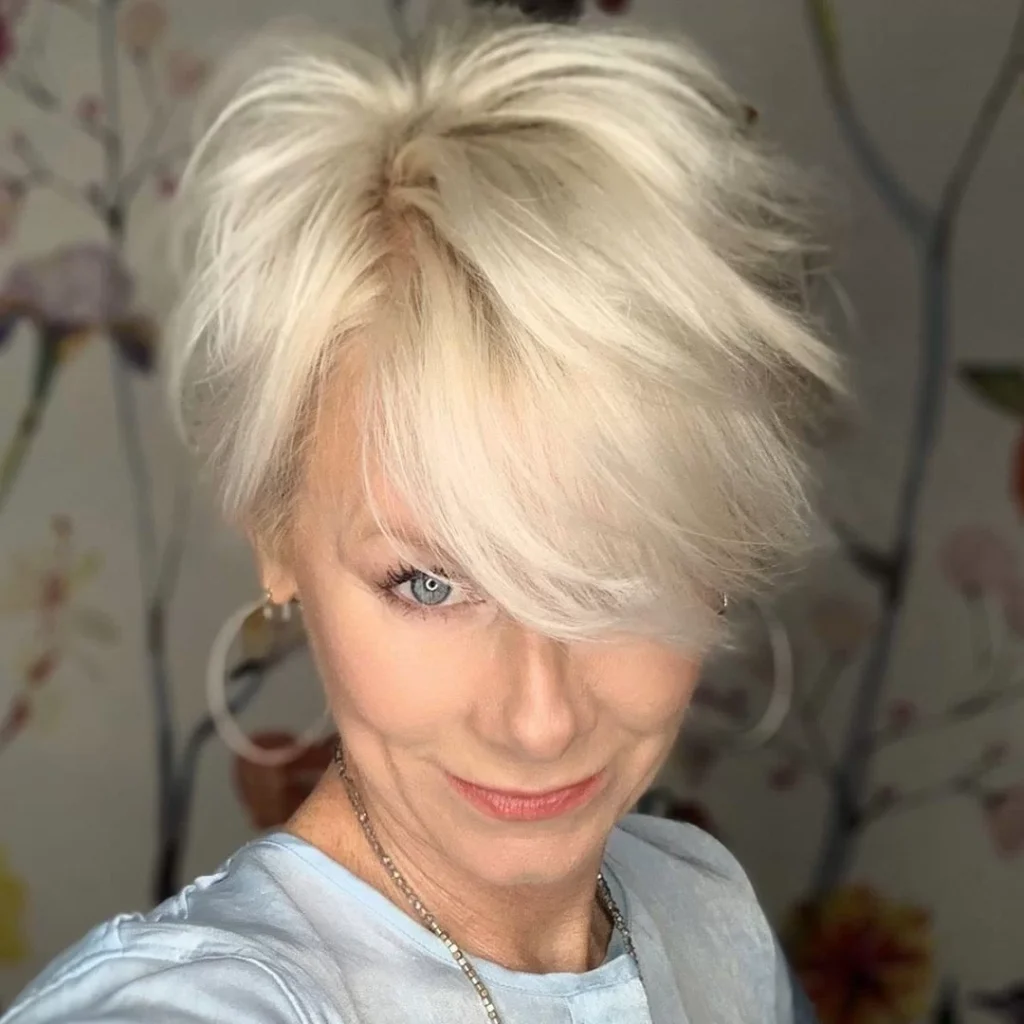 Whoever said thin hair can't have volume obviously never wore a feathered pixie! High volume and high shine are what this look is all about.
To create this look, ask your stylist to part on whichever side you prefer and create soft layers. This will add volume to hair that doesn't have highlights. This style can work with other hair types, but it adds attractive volume to thin or thin hair.
#7: The Classic Bob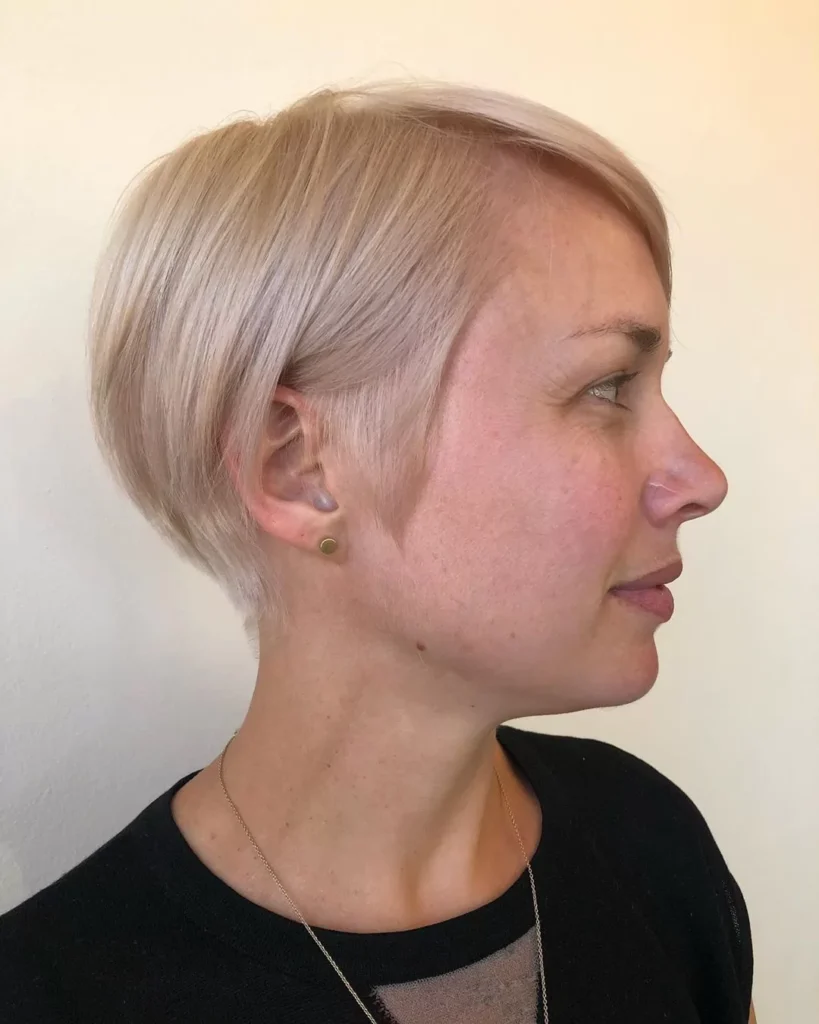 Bob is perhaps the most versatile hairstyle, from shoulder length to pixie cut. Like the long pixie, the classic bob is as easy to maintain as it refreshes the eyes.
Any hair texture can create a pixie bob cut, but this is a great option if you have thin, fine, or straight hair. Keep it casual with a chic side piece and easy blow-drying.
#8: Long and Textured Fringe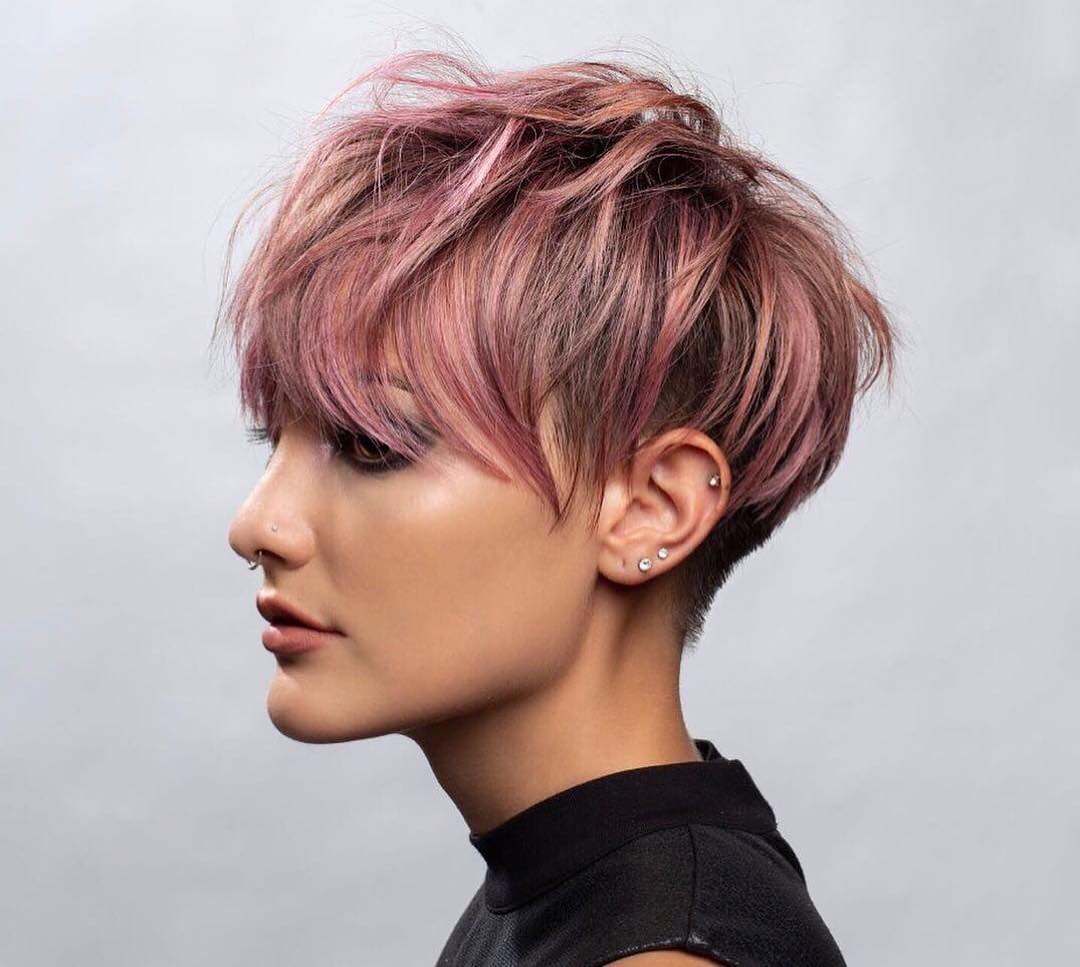 This raspberry haircut is a pixie dream! Long bangs add romance to the edgy look. You may prefer to keep the color natural, but these textured layers provide the perfect opportunity for colorful highlights.
If this pixie cut is for you, textured bangs will soften your facial features and balance your elongated face shape. Such a long pixie haircut is simply divine.
#9: Shaved Asymmetrical Pixie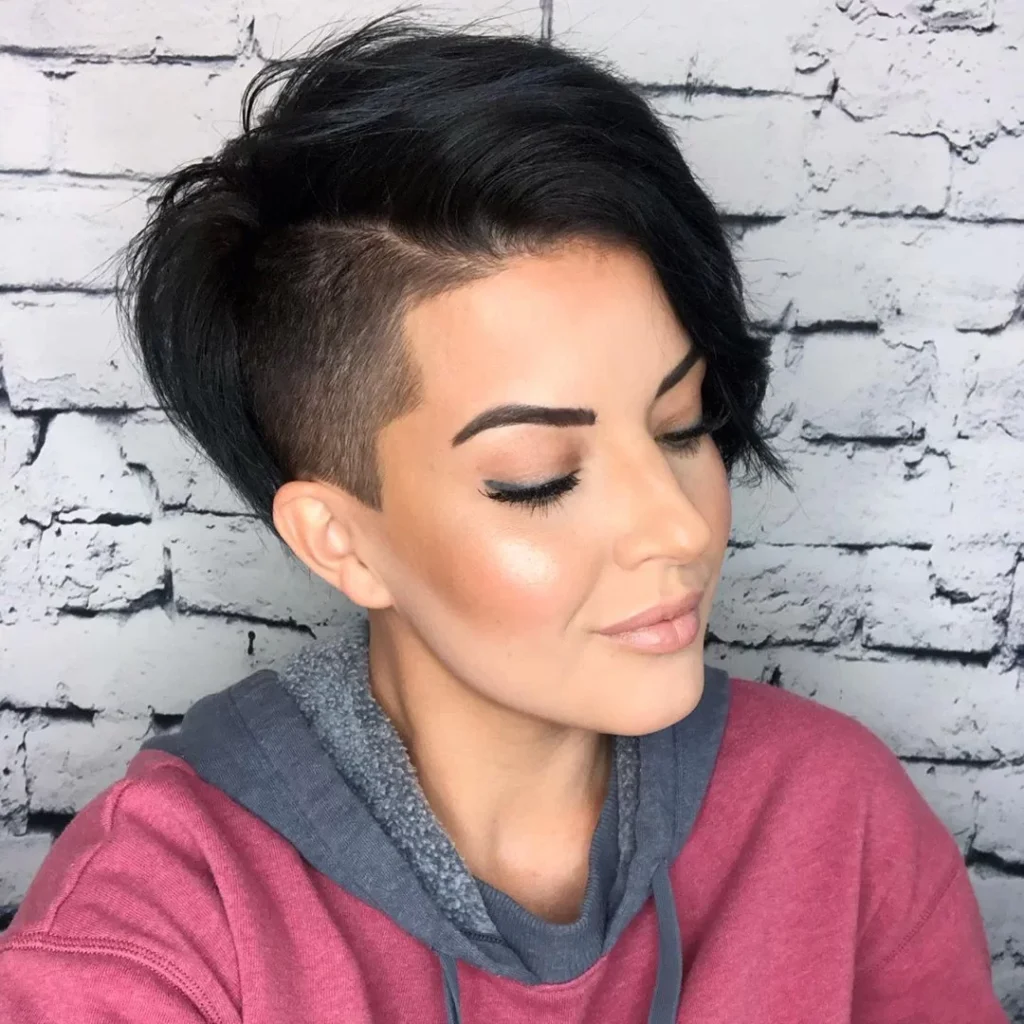 Show off your creative side with a longer pixie cut with a cute shaved detail. This look is especially bold on beautiful dark hair.
You can include shaved details wherever you like, on the sides of the face to brighten up the look, or all around for a "high and narrow" haircut. Wherever you decide, you are sure to grab attention with this sophisticated and sexy hairstyle.
#10: Spunky Pixie for Fine Hair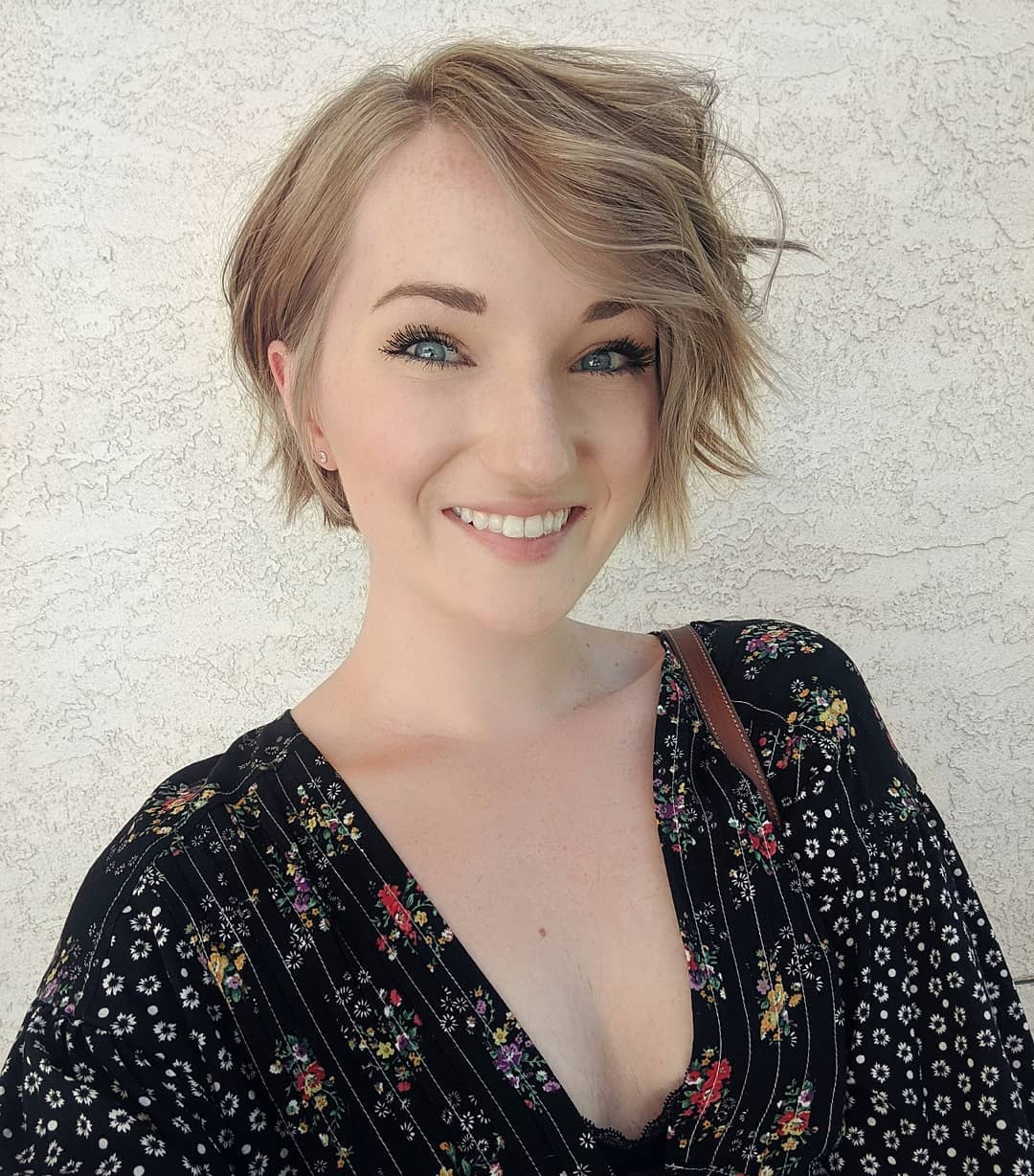 Thick hair doesn't deserve all of the fun! There are plenty of ways to pump up the volume on fine hair, and this precious long pixie style provides the perfect opportunity.
This look is all about texture spray and body. Give yourself an off-center part and curl the pieces that sweep across your forehead and graze the bottom of your cheekbone. Don't worry about perfection with this look; it's all about bed-head beauty!
#11: Icy Pompadour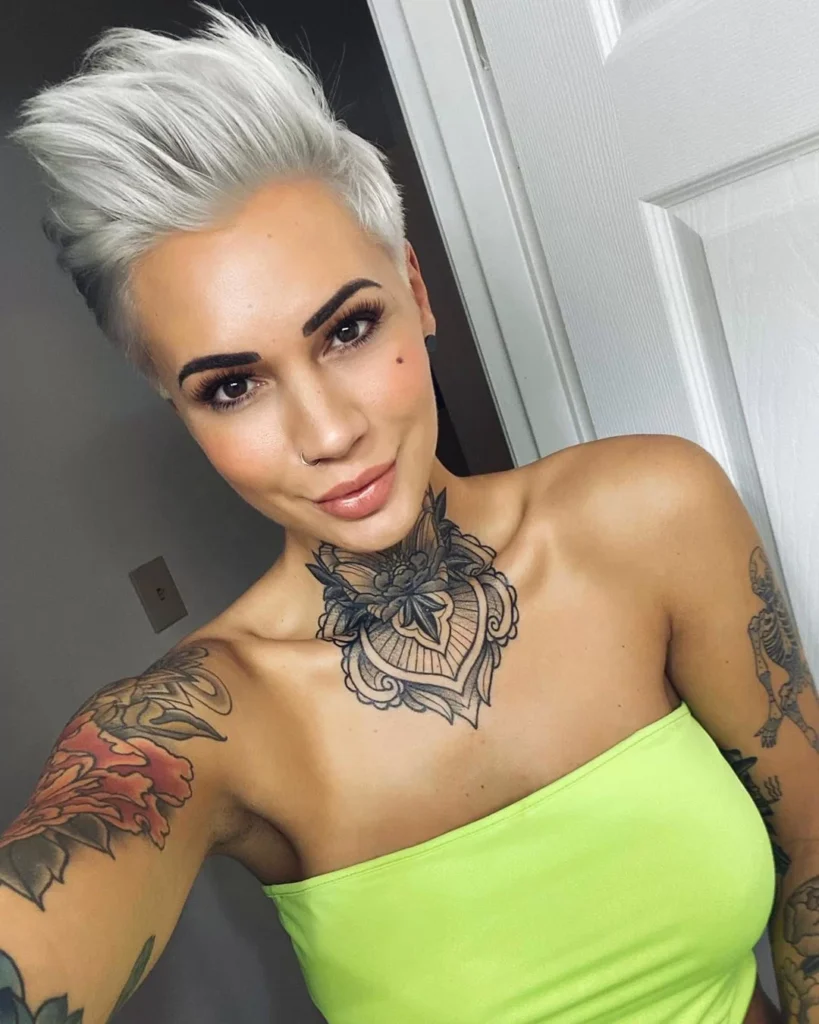 Pompadours are a fun and playful way to bump up the glam on your long pixie cut. Whether you keep the ends wispy and energetic or smoothed for a more polished appeal, the pompadour is as versatile as the pixie!
Any hair color will suit a pompadour style, but something about this icy blond is just stunning!
#12: Ultimate Volume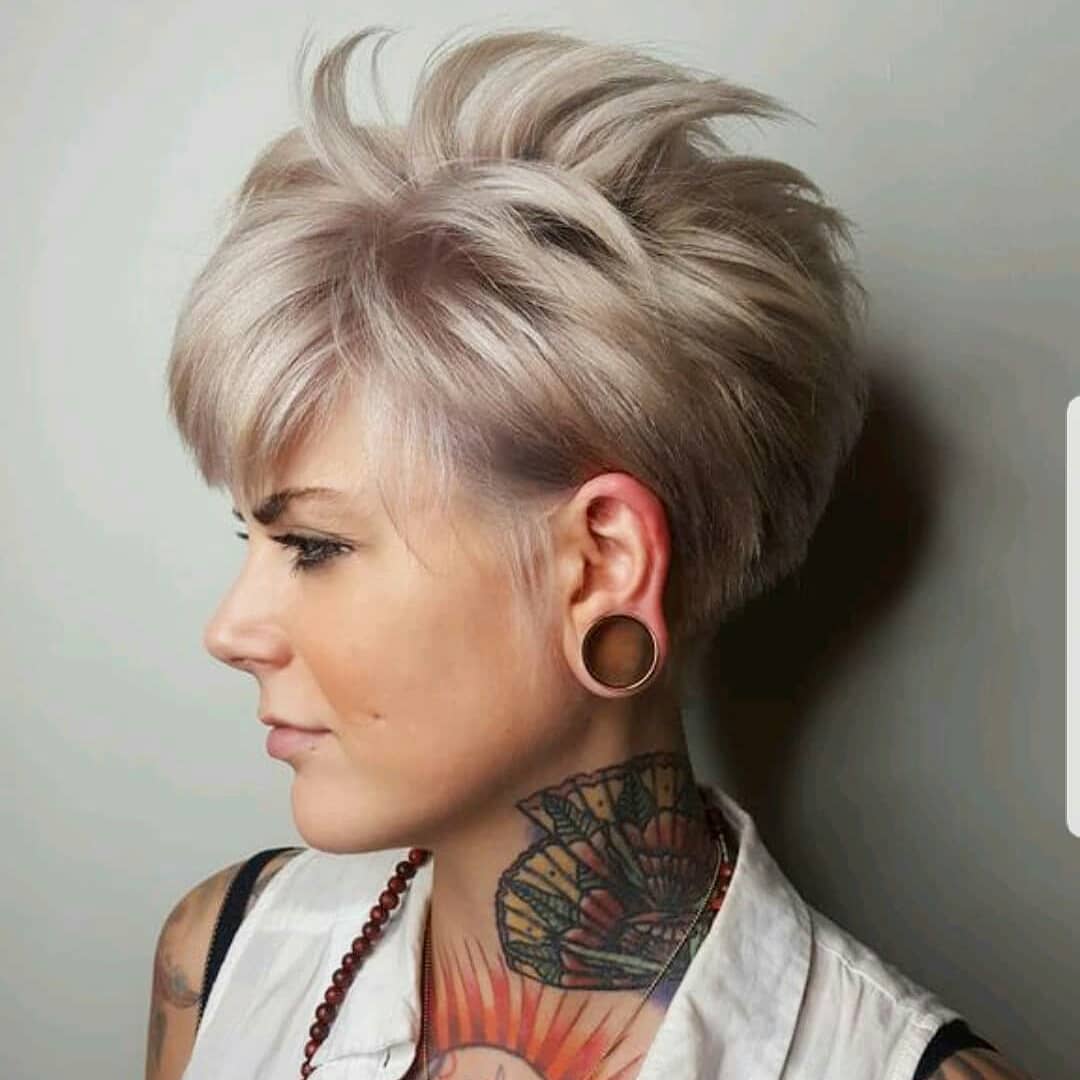 There is still plenty of room to play with a short pixie cut! Long layers on top provide ample opportunity for creating texture and volume regardless of your hair type.
To achieve this eye-catching style, apply a texturizing crème or pomade before you blow your hair out for gravity-defying lift.