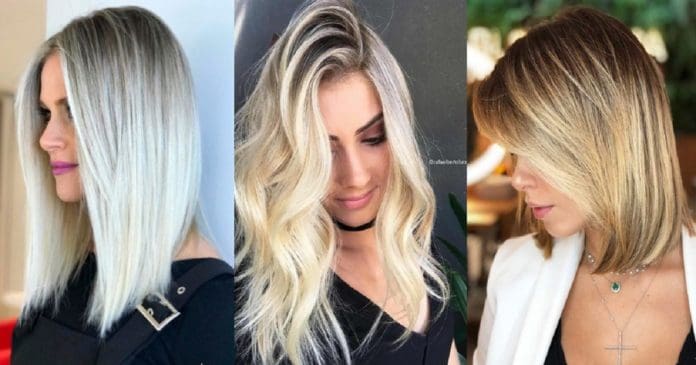 It might be prime time to experiment with different blonde hair colors to see which one works best for you. Is it really true that blondes have more fun? Well, it can't hurt to find out. Nowadays, women tend to frequently change their hairstyles and color, and it is considered to be trendy and quite acceptable.
How To Pick the Most Flattering Shade of Blonde Hair
There are literally dozens of shades of light hair color to choose from. But don't get discouraged. We will gladly help you pick the most flattering shade.
From dirty blonde hair to ashy blonde, there is something for everyone! Choosing the appropriate hair color for your complexion is important because you don't want to look pale or washed out.
Following is a selection of our favorite shades of blonde hair plus some helpful tips for dying your hair blonde.
Tips on How to Choose the Best Blonde Color:
Stay within 2 shades of your natural color.
Take your skin tone into serious consideration when choosing the perfect shade of blonde.
Eye color is also important when choosing the right shade of blonde. Some shades will look great on those with darker eyes while others will complement those with a blue, green, or hazel eye color.
If you are going from a darker shade, you will need to bleach your hair so that it doesn't turn orange or green or some other funky shade.
Protect your dyed hair when going out in the sun or swimming.
Use products for color-treated hair to retain your hair color.
Only shampoo a few times a week to ensure that the color will last longer.
Get your roots touched up when needed.
Choose Ombres, highlights, streaks, and balayage tones that will compliment your blonde shade.
Scroll down to start browsing the gallery and happy pinning!
Platinum Blonde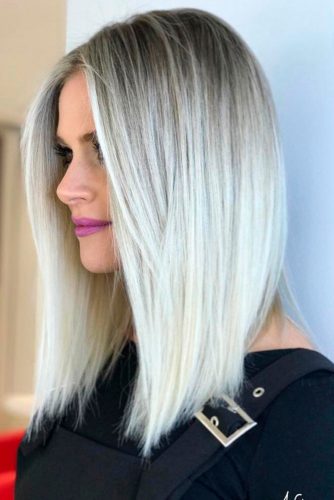 If you are going for the "blonde bombshell" look, platinum blonde is your best choice. It is the lightest blonde shade and looks best on those with fair to medium skin tones but can nicely compliment any eye color.
Source: hairbykimtran via Instgram
Buttery Blonde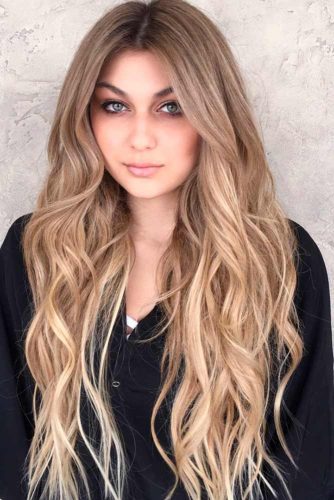 This shade is a gorgeous warm tone with soft touches of honey-yellow. This bright and sunny blonde works best for those with pearly complexion and can flatter any eye color.
Source: hairby_chrissy via Instgram
Golden Blonde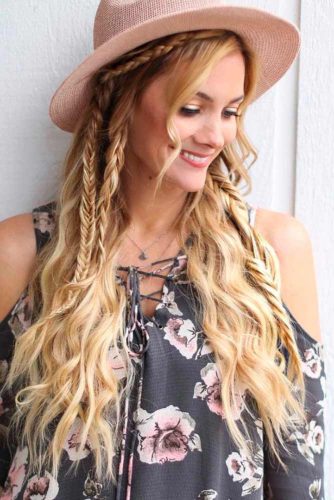 This multi-dimensional blend of gold, butter and honey tones works best for those with light eye colors such as hazel or baby blue. Also, it compliments those with fair complexions and blends nicely with balayage tones.
Source: sarahpotempa via Instgram
Cherry Blonde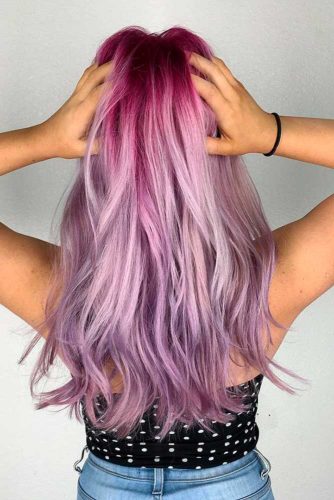 This berry color with its fuchsia tones is perfect for those with dark eyes and skin. It is achieved by first dying your hair blonde and then adding cherry on top.
Source: hairgod_zito via Instgram
Caramel Blonde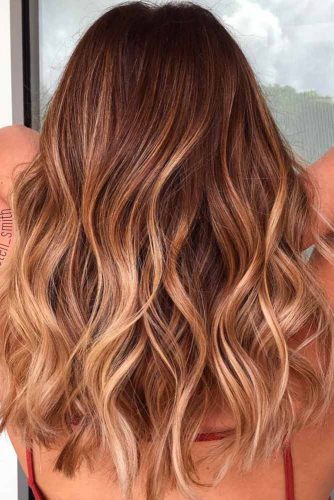 This shade is similar to dark iridescent blonde or light golden brown and works for any complexion. If you want this gorgeous shade of blonde to look natural, use pale highlights near your face and a dark golden blonde base at the middle of your hair length.
Source: cristen_smith via Instgram
Chocolate Blonde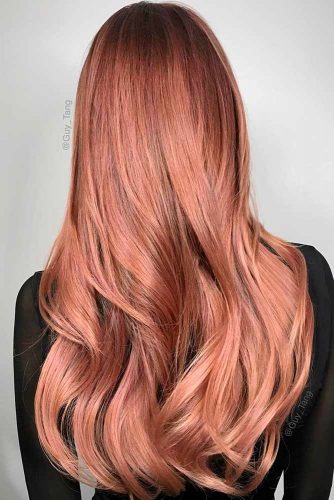 This fun shade is a darker shade of caramel blonde that looks best on those with dark eyes and hair. Be careful not to mix this shade with orange or platinum tones as it will look unnatural. However, it looks stunning with soft, golden highlights.
Source: guy_tang via Instgram
Sandy Blonde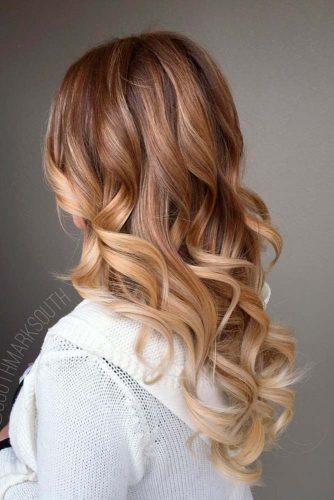 This shade is subtle and warm and works best for those with fair skin and lighter eyes. Start with a dark blonde base and add a cool beige balayage on the ends to the mid-length.
Source: southmarksouth via Instgram
Dirty Blonde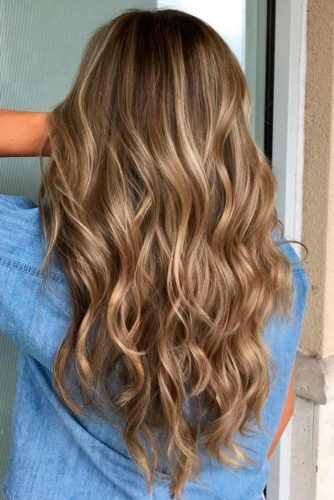 This medium shade of blonde is streaked with subtle wheat or "dirt" tones. This shade is perfect for those with brown or green eyes and a medium complexion.
Source: cristen_smith via Instgram
Honey Blonde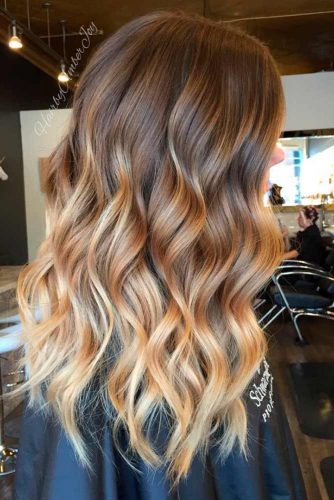 This warm shade works best for those with medium skin tones and darker yes. If you want to perfect this shiny shade, keep your roots darker and add honey highlights.
Source: hairbyamberjoy via Instgram
Summer Blonde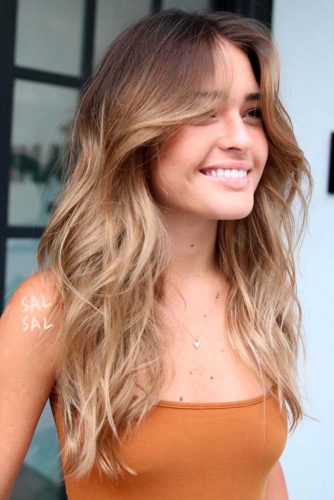 This lavish flaxen shade of blonde is accomplished with sun-kissed highlights over a sandy base. It can be adjusted to fit any complexion and eye color and looks great with colorful ombre tips for a bit of an edge.
Source: salsalhair via Instgram
Ash Blonde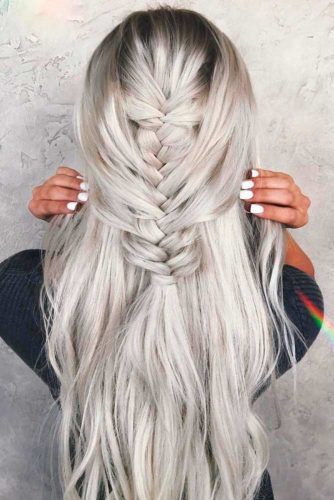 This darker shade of blonde is a good choice for those with darker skin and eyes. It can be softened with subtle buttery highlights to match any skin tone and is recommended for hair that is starting to go gray.
Source: hairby_chrissy via Instgram
Copper Blonde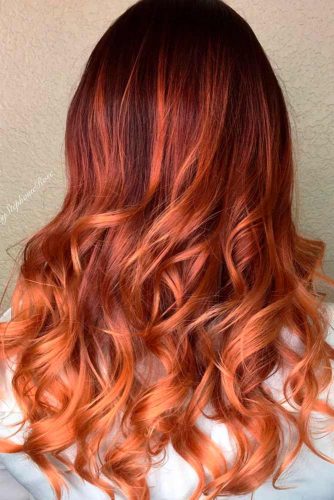 This stunning dark golden hue has luscious amber undertones and goes well with darker eyes and complexions. For those with naturally dark hair, this is the best way to go blonde without those annoying brassy tones.
.
Source: hairbystephanierose via Instgram
Strawberry Blonde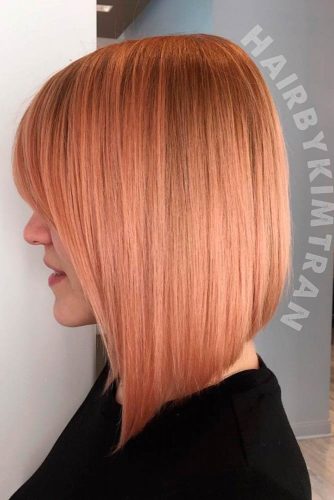 This popular blonde shade is soft reddish-blonde that resembles a breathtaking sunset. It flatters those with light eyes and fairer skin tones.
Source: hairbykimtran via Instgram