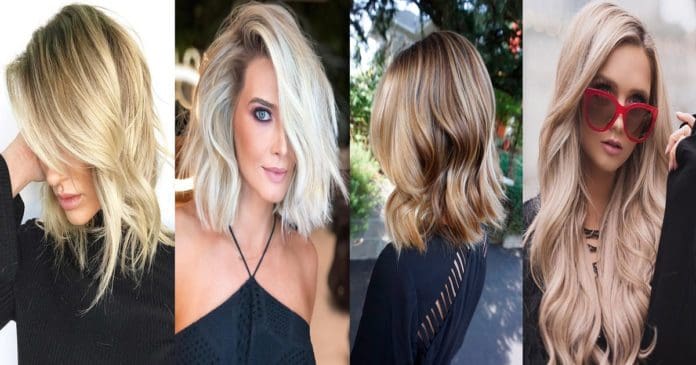 It might be prime time to experiment with different blonde hair colors to see which one works best for you. Is it really true that blondes have more fun? Well, it can't hurt to find out. Nowadays, women tend to frequently change their hairstyles and color, and it is considered to be trendy and quite acceptable.
Short Textured Blonde Pixie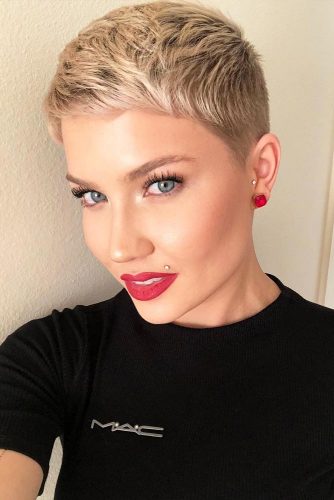 Pixes will always be women's best friends, as their beauty is just eternal. The haircut you see in this pic is the shortest variant of the classic pixie. Of course, not every woman has the courage to sport it, as it keeps your face as open as possible. And brave girls know that wheat blonde pixie is the most attractive pixie ever.
Source: sky_eyes_ via Instagram
Wavy Ashy Blonde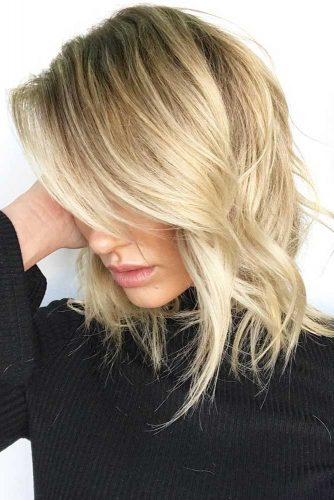 Women who don't feel like sporting bright colors and can't decide between cool and warm blonde tones, ash blonde hair color will be there for you. It's a cool shade of blonde with a warmish tint that looks awesome on girls with lighter skin tones and light eye colors.
Source: chelseahaircutters via Instagram
Blunt Lob With Highlights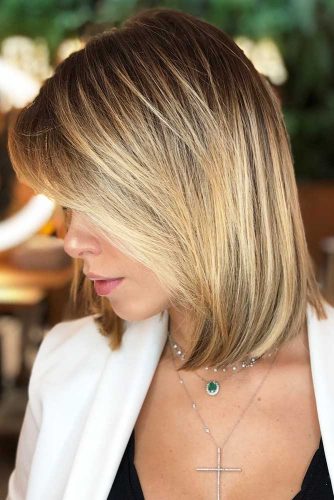 When we need to go for something versatile, we opt for a blunt lob. It's probably the easiest cut to maintain, but we all want to diversify out haircuts from time to time. Dark blonde highlights will come in handy for those who are about to freshen up their daily hairstyle.
Source: romeufelipe via Instagram
Light Sandy Blonde With Waves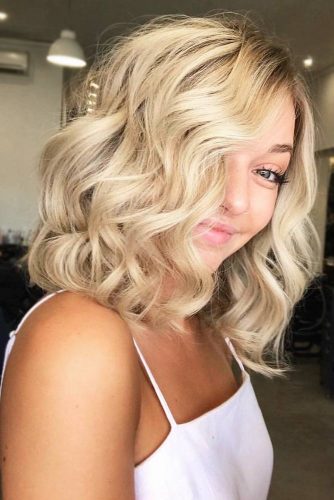 Sandy blonde hair color will bring some summer vibes to your life. If you want to create a dimensional blonde look, combine some honey hues with sandy shade. For a livelier look, wave your hair, as waves know how to reveal the beauty of your hair color.
Source: chelseahaircutters via Instagram
Eye-Catching Cool Toned Blonde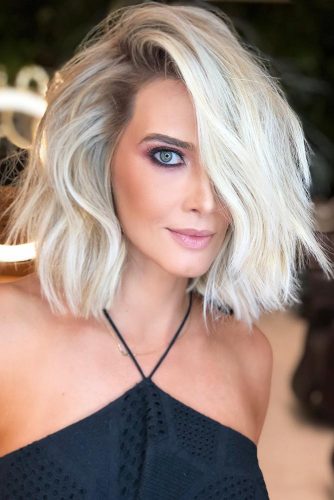 Cool tones were created for cool girls, that's for sure! Women with paler skin tones can't take their eyes off their own reflection in the mirror; this color is truly magnificent. Those who prefer to stay away from saturated colors will love the cool pale effect that this color gives to their hair.
Source: romeufelipe via Instagram
Soft Creamy Blonde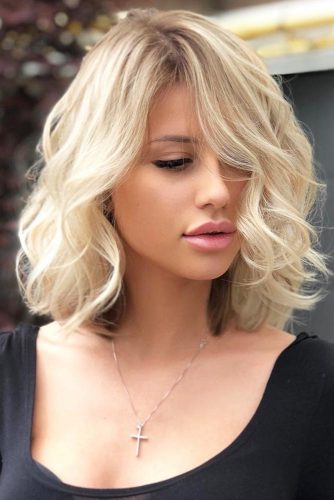 Some soft girly hues won't hurt! Such a hair color will look good at any time of year, just make sure that it looks authentically with your skin tone. It works best for fair complexions, but there is an option for medium complexions, too. Women with warm skin tones can add some dark blonde highlights to the creamy blonde.
Source: mr_colorist_2017 via Instagram
Platinum Wavy Blonde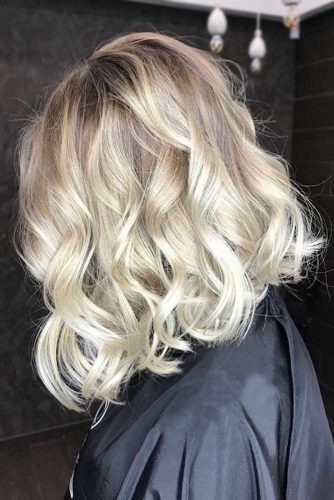 How about noble hair color? Platinum blonde is the richest shade of blonde with pale, yet very shiny tint. This color is absolutely versatile, so nothing can stop you from wearing it. To add some movement to this fantastic shade, wave your hair so that each lock is waved in a different direction: it creates a very lively look.
Source: mr_colorist_2017 via Instagram
Creamy Blonde With Dark Roots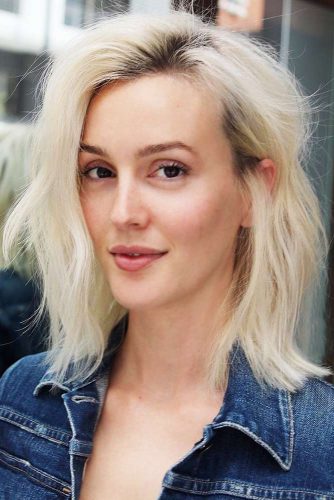 Some people call it a flaw, we call it a stylish element. Dark roots are not necessarily about to spoil your look; they can actually accentuate your blonde hair. If you opt for creamy blonde, ask your hairstylist for balayage to make your roots less obvious when they grow.
Source: salsalhair via Instagram
Silvery Balayage On A-line Bob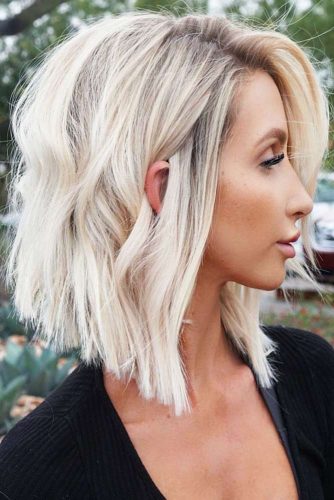 A-line bob is a haircut that will never go out of style. It can frame your face, make your thin hair appear fuller, and just looks stunning. But we can't have too much of a good thing, right? Let's make it even more adorable: silvery balayage will make your cut look even more dramatic.
Previously, it was said that those with darker hair colors or skin tones should not go blonde. However, celebrities are proving that this is no longer the case.
The possibilities are endless, so why not find out which blonde hair colors work best for you? We have compiled a list of the most popular blonde shades for 2019. Celebrities love blonde shades, from pop stars like Shakira and Madonna to Hollywood babes like Charlize Theron and Jennifer Aniston. Find which blonde works best for you and go for a bold new look and start the new year with a completely different style!
Source: bescene via Instagram
Messy Layered Blonde Bob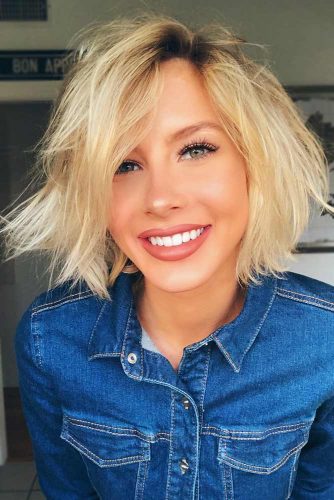 Do you have thinner tresses? Have you considered blonde bob hairstyles for fine hair? A short layered bob like the one pictured here is a great way to add volume to fine hair. Add some light blonde hues and shaggy layers for a cut that's fun and flirty and will make you look and feel years younger.
Source: adrianna.christina via Instagram
Blonde Balayage Blunt Bob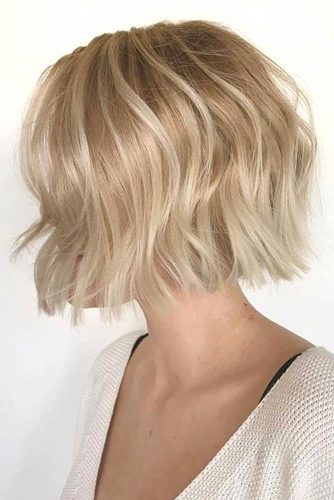 Another cute short hairstyle is this adorable bob haircut. It's a great way to add volume and depth to thin hair or remove some weight from thicker tresses. This blunt wavy bob is very stylish. And if you love balayage hair, this combo of soft blonde tunes is so feminine and chic.
Source: chelseahaircutters via Instagram
Layered Platinum Blonde Bob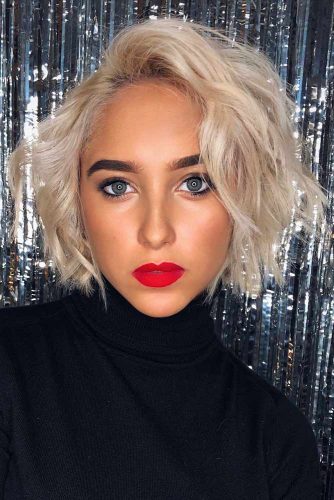 Short blonde bob hairstyles are very much in demand these days. And this wavy light blonde bob is no exception! Platinum hair is super sexy and will drive men wild with passion! The tousled waves in this messy bob will show that you have a fun and playful side to match your sassy personality!
Source: ryabchik.moscow via Instagram
Blonde Bob With A Bang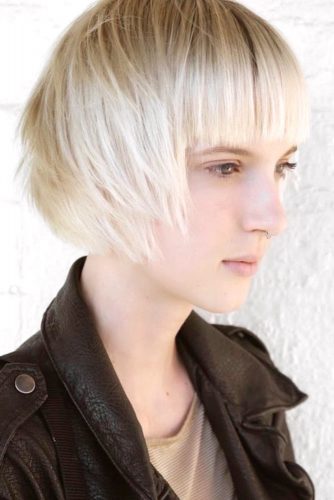 Fringe is making a huge comeback, especially with short bob hairstyles. This angled bob with platinum blonde tones is very chic and sophisticated. Ask your stylist for a short blonde bob with bangs and soft layers that nicely frame your face. Slightly darker roots will add some depth to this sexy short cut.
Source: anhcotran via Instagram
Blonde Undercut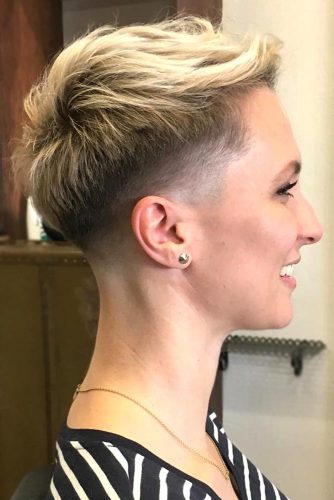 If you want a look that has a bit of an edge and don't mind very short blonde hair, this undercut could be just what you are looking for. The shaved sides with dark brown tones is the perfect contract for the trendy light blonde tapered cut. This look is very avant-grade and perfect if you are looking for a short haircut for those hot summer days.
Source: dillahajhair via Instagram
Messy Blonde Long Pixie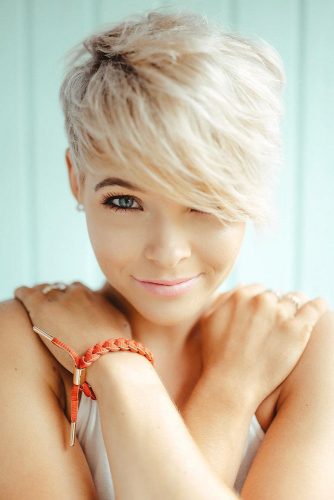 Another trendy look is this super cute blonde pixie cut. Pixie cuts are taking the world by storm as they are oh-so-chic! Shorter sides and long bangs that fall seductively over one eye give this look a sassy vibe. This long pixie haircut is even more alluring with platinum blonde tones for a look that's sultry, yet sweet.
Source: dillahajhair via Instagram
Side Shaved Pixie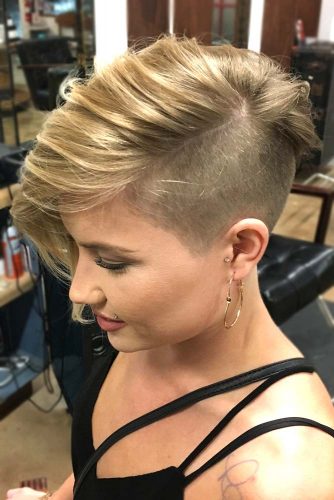 Even more daring is this blonde long pixie cut with a side shave. The golden blonde shade is super pretty but the side shaved hair is what really makes this look stand out. Ask to have one side shaved and then slick the rest of your hair over to one side for a look that's too hot to handle!
Source: dillahajhair via Instagram
Caramel Blonde Bob With Short Bang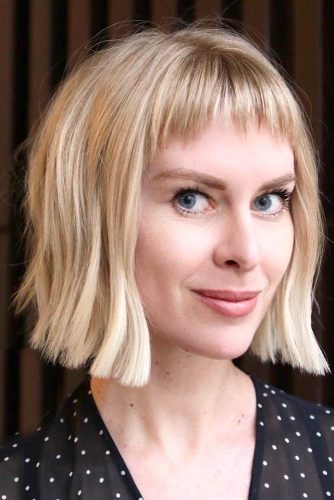 Shaggy hairstyles are very stylish as they are so carefree. A short bob haircut with choppy, jagged layers is a great way to add some fullness to thin hair. Ask for choppy fringe as well for a look that's playful and chic. And blonde ombre is just stunning with its darker roots that fade to a shiny golden blonde.
Source: salsalhair via Instagram
Blunt Platinum Blonde Bob
Another great look for shorter hair is this blunt bob haircut. The sleek style is very chic and glamorous. And the dark roots that fade into a shiny platinum blonde gives it a somewhat playful vibe that shows you have a bit of a sassy side and are not afraid to show it.
Source: salsalhair via Instagram
Party Girl Blonde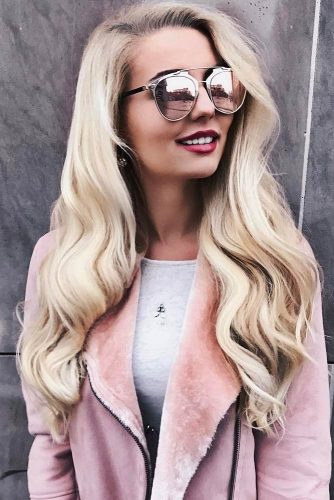 Kate Hudson perfectly pulls off the party girl shade of yellow blonde. This color works best for those with a darker skin tone (or tan) and for outgoing personalities. So, if you are feeling especially bold this year, why not try this shade and embrace your inner party girl?
Source: Selingga via Instagram
Blonde Bombshell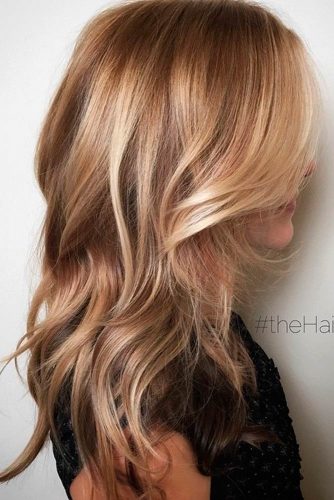 Claudia Schiffer embraces the role of blonde bombshell with this perfect blend of honey and golden blonde tones. With its dramatic highlights, this look works best for those with full and voluminous hair.
Source: Thehairlabstl via Instagram
Platinum Blonde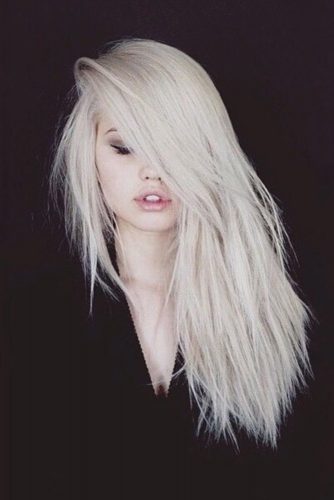 From Marilyn Monroe to Miley Cyrus, platinum blonde will always be in style. However, this is a high maintenance blonde hair color as it can easily fade, especially if you have naturally darker hair. It works well with pink skin tones and shorter hairstyles for a more dramatic and classic effect.
Source: Kristin_ess via Instagram
Socialite Blonde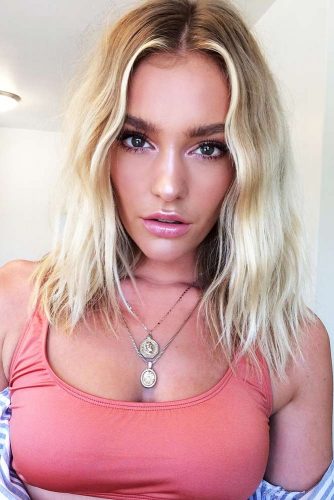 If you have a lighter natural hair color and don't mind the upkeep, then embrace the socialite style of Gwyneth Paltrow. This color screams money and style! It's similar to platinum blonde but not quite as light and adds a bit more dimension.
Source: brittsully via Instagram
Buttery Blonde Babe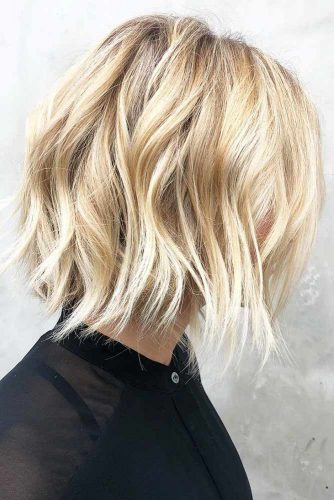 This silky blonde is the look of the "All-American Girl." Reese Witherspoon totally rocks this style with her pinkish hue. With bright highlights and buttery tones, it is perhaps one of the most popular shades of blonde for 2018.
Source: riawna via Instagram
Golden Blonde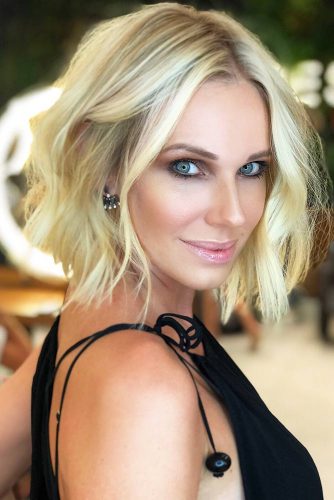 Pop star Shakira totally rocks this classic blonde hair color. With its golden blonde tones and pale blonde highlights, this look encompasses youth and style. However, it is important to keep up with the roots to maintain this popular shade of blonde.
Source: romeufelipe via Instagram
Faux Blonde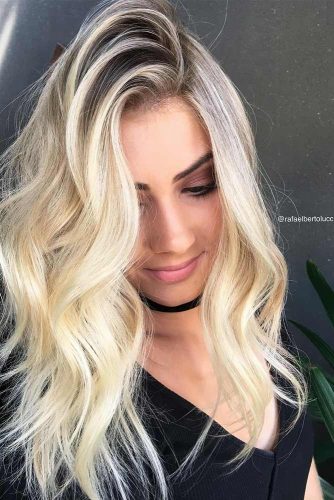 Jennifer Aniston can totally pull off this sexy faux blonde color. It works best for those with olive skin tones, especially if you have darker hair and want to opt for a warmer gold or honey blonde. And those with lighter tones can pull off paler blonde tones.
Source: Rafaelbertolucci1 via Instagram
The Classic Blonde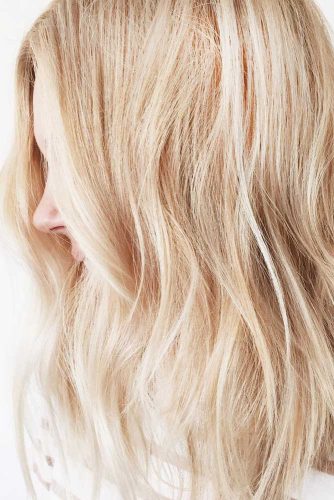 Grace Kelly perfectly pulled off this mix of bright blonde and sandy tones that made hair color look natural and sexy. It works best for those with fair complexion who want a classic, sophisticated style.
Source: Kristin_ess via Instagram
Blonde Ambition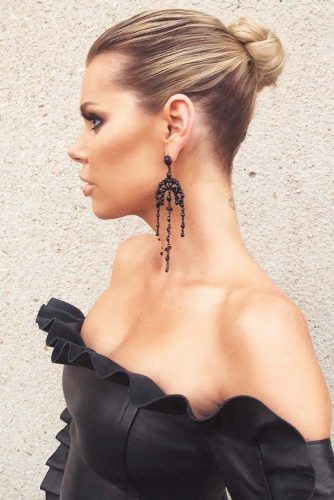 If Courtney Love and Madonna have taught us anything, it's that blonde does not have to be high maintenance. Both Courtney and Madonna have rocked darker roots with a bold blonde proving that blondes don't always need constant upkeep to look super sexy.
Source: _hairbygabrielle via Instagram
Blonde with Depth and Definition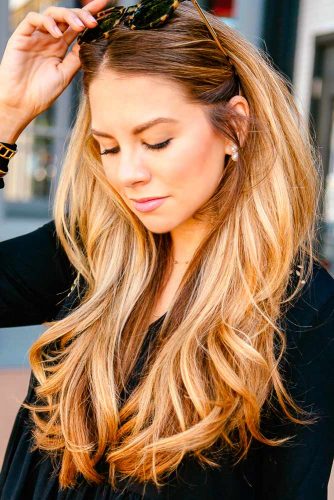 Beyonce's honey blonde tone with its mixture of high and lowlights is the perfect combination for those with a medium to darker skin tone. It adds subtle depth and dimension and is super stylish.
Source: The Teacher Diva
Bronde and Beautiful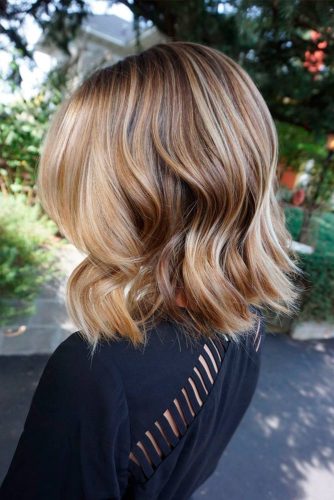 Chrissy Teigen's olive complexion works great with this dramatic "bronde" tone. It is the perfect combination of warmer blonde and brown hues for a modern yet classy look that is fun and playful, and appropriate for all ages.
Source: Abbywalston via Pinterest
Rocker Chic Blonde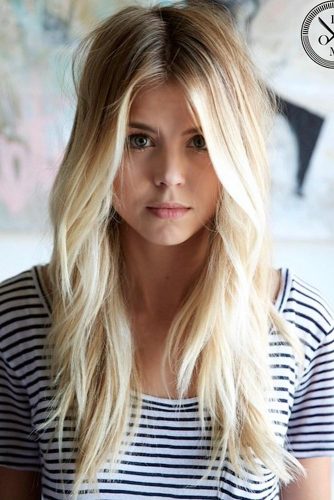 Kate Moss has taken the rocker chic blonde to the new heights. Leaving some contrast in the blonde, Moss pulls off a natural blonde look that doesn't require a lot of upkeep between color applications.
Source: Donovanmillshair via Instagram
Iconic Blonde Bombshell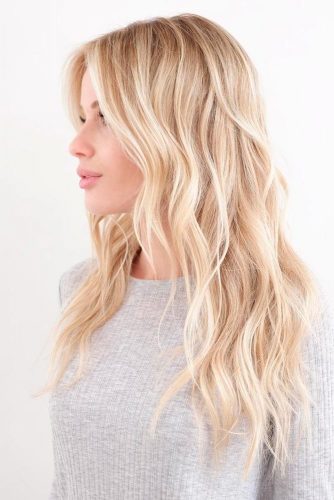 There's no doubt that Charlize Theron is one of the sexiest superstars in Hollywood. With her warmer blonde and vibrant undertones, Charlize rocks this sexy style that also compliments her skin tone.
Source: Christinesilvermancolor via Instagram
Silver Shade of Blonde Hair Color
Source: Anhcotran via Instagram, Loveisinthehair_byjanet via Instagram, Butterflyloftsalon via Instagram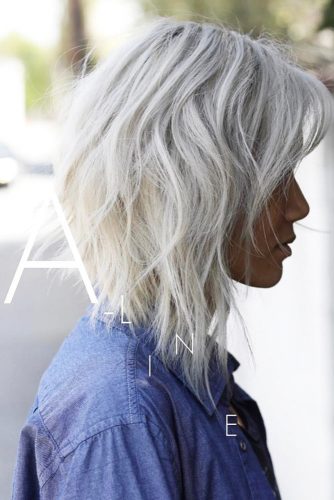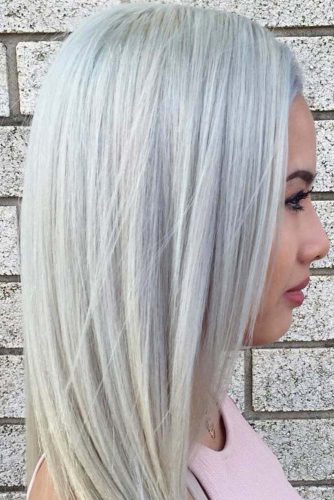 If you don't want to go platinum blonde like Marilyn Monroe, you can always opt for a more classic dark blonde hair color. And you don't have to go solid blonde either. Instead, you can experiment with different hues such as highlights and lowlights or try a two or three toned blonde balayage!
White Blonde for Ladies
Source: Stephanie_danielle via Instagram, Hairbylenaheak via Instagram, Keilihvictoria via Instagram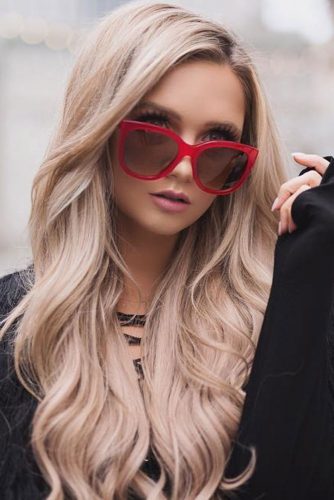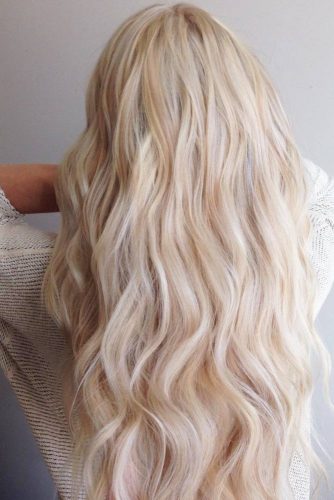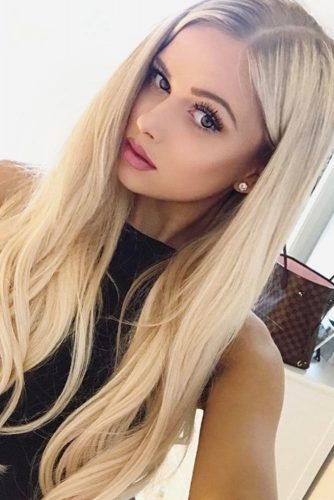 There you have it, the trendiest blonde hair colors for 2018. Take a hint from these sexy blondes and embrace your inner blonde goddess!