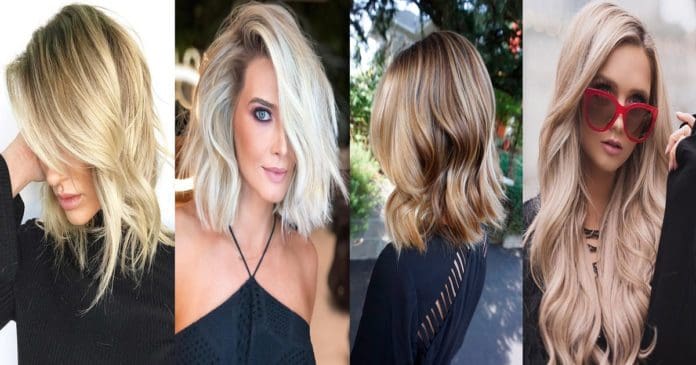 It might be prime time to experiment with different blonde hair colors to see which one works best for you. Is it really true that blondes have more fun? Well, it can't hurt to find out. Nowadays, women tend to frequently change their hairstyles and color, and it is considered to be trendy and quite acceptable.
Short Textured Blonde Pixie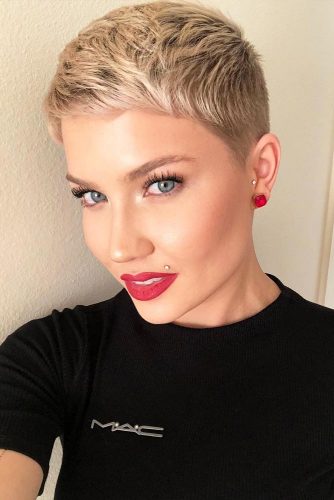 Pixes will always be women's best friends, as their beauty is just eternal. The haircut you see in this pic is the shortest variant of the classic pixie. Of course, not every woman has the courage to sport it, as it keeps your face as open as possible. And brave girls know that wheat blonde pixie is the most attractive pixie ever.
Source: sky_eyes_ via Instagram
Wavy Ashy Blonde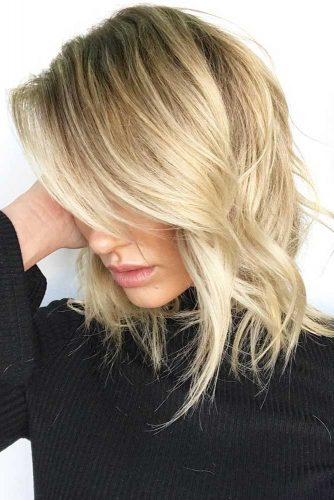 Women who don't feel like sporting bright colors and can't decide between cool and warm blonde tones, ash blonde hair color will be there for you. It's a cool shade of blonde with a warmish tint that looks awesome on girls with lighter skin tones and light eye colors.
Source: chelseahaircutters via Instagram
Blunt Lob With Highlights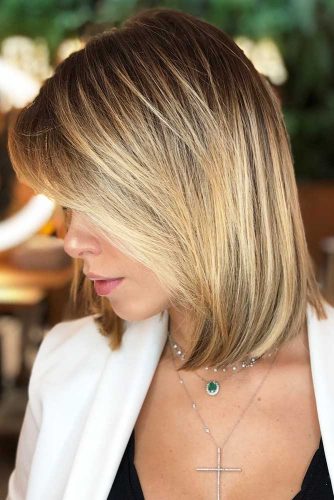 When we need to go for something versatile, we opt for a blunt lob. It's probably the easiest cut to maintain, but we all want to diversify out haircuts from time to time. Dark blonde highlights will come in handy for those who are about to freshen up their daily hairstyle.
Source: romeufelipe via Instagram
Light Sandy Blonde With Waves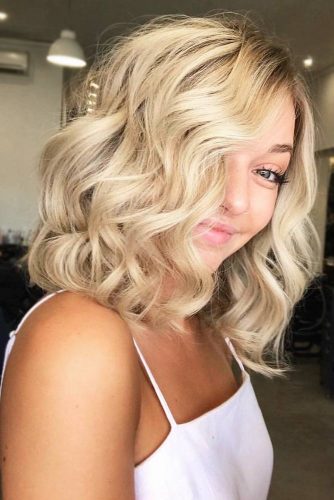 Sandy blonde hair color will bring some summer vibes to your life. If you want to create a dimensional blonde look, combine some honey hues with sandy shade. For a livelier look, wave your hair, as waves know how to reveal the beauty of your hair color.
Source: chelseahaircutters via Instagram
Eye-Catching Cool Toned Blonde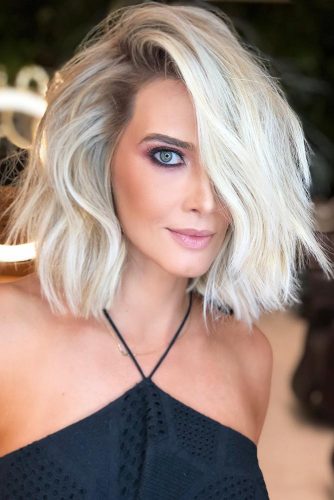 Cool tones were created for cool girls, that's for sure! Women with paler skin tones can't take their eyes off their own reflection in the mirror; this color is truly magnificent. Those who prefer to stay away from saturated colors will love the cool pale effect that this color gives to their hair.
Source: romeufelipe via Instagram
Soft Creamy Blonde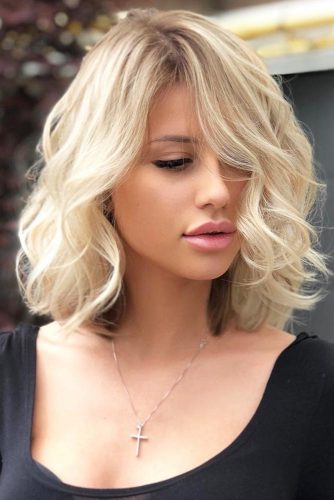 Some soft girly hues won't hurt! Such a hair color will look good at any time of year, just make sure that it looks authentically with your skin tone. It works best for fair complexions, but there is an option for medium complexions, too. Women with warm skin tones can add some dark blonde highlights to the creamy blonde.
Source: mr_colorist_2017 via Instagram
Platinum Wavy Blonde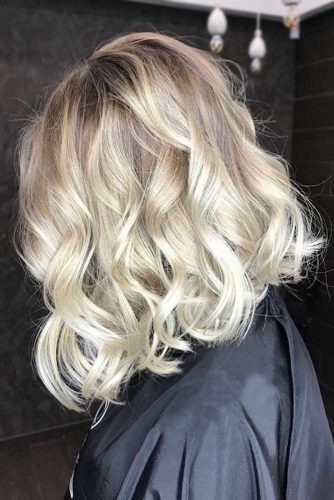 How about noble hair color? Platinum blonde is the richest shade of blonde with pale, yet very shiny tint. This color is absolutely versatile, so nothing can stop you from wearing it. To add some movement to this fantastic shade, wave your hair so that each lock is waved in a different direction: it creates a very lively look.
Source: mr_colorist_2017 via Instagram
Creamy Blonde With Dark Roots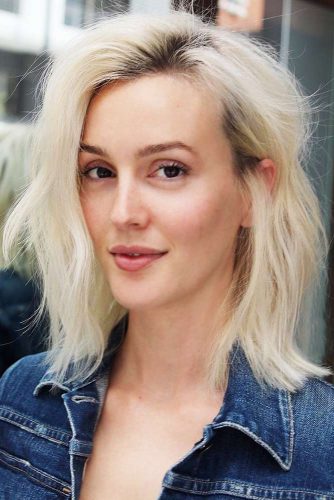 Some people call it a flaw, we call it a stylish element. Dark roots are not necessarily about to spoil your look; they can actually accentuate your blonde hair. If you opt for creamy blonde, ask your hairstylist for balayage to make your roots less obvious when they grow.
Source: salsalhair via Instagram
Silvery Balayage On A-line Bob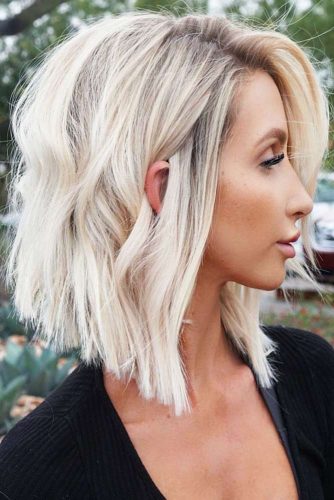 A-line bob is a haircut that will never go out of style. It can frame your face, make your thin hair appear fuller, and just looks stunning. But we can't have too much of a good thing, right? Let's make it even more adorable: silvery balayage will make your cut look even more dramatic.
Previously, it was said that those with darker hair colors or skin tones should not go blonde. However, celebrities are proving that this is no longer the case.
The possibilities are endless, so why not find out which blonde hair colors work best for you? We have compiled a list of the most popular blonde shades for 2019. Celebrities love blonde shades, from pop stars like Shakira and Madonna to Hollywood babes like Charlize Theron and Jennifer Aniston. Find which blonde works best for you and go for a bold new look and start the new year with a completely different style!
Source: bescene via Instagram
Messy Layered Blonde Bob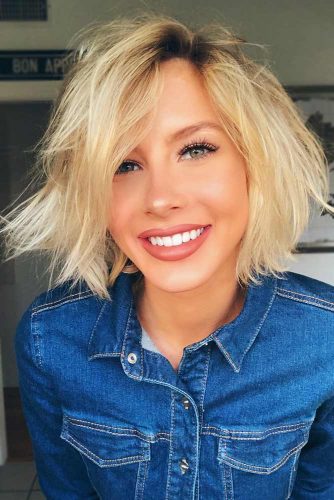 Do you have thinner tresses? Have you considered blonde bob hairstyles for fine hair? A short layered bob like the one pictured here is a great way to add volume to fine hair. Add some light blonde hues and shaggy layers for a cut that's fun and flirty and will make you look and feel years younger.
Source: adrianna.christina via Instagram