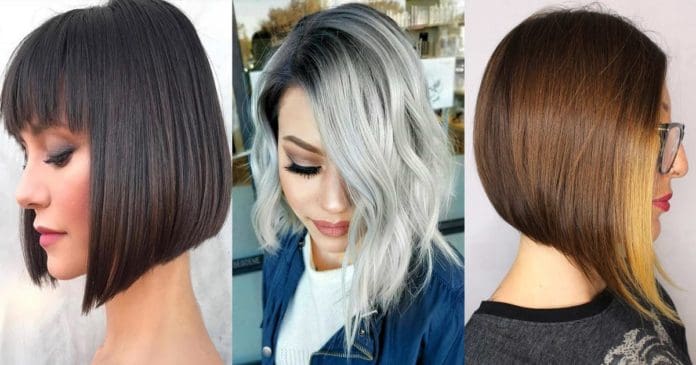 There are many varieties of haircut styles. Below you will find a list of these cut styles but keep in mind that each of these main styles has variations. The world of haircut styles for short hair as well as that of medium to long length hair is vast. We hope that with the help of this article you can navigate your way to finding the perfect haircut for yourself. Whether you want to freshen up your short hair or drastically change your length, we are sure you will love our ideas.
Layered haircut styles
Undercut
Bob haircut
Pixie haircut
Pompadour haircut
Mohawk haircut
A-line haircut
Fohawk haircut
Bowl haircut
Side shaved hair
Bob haircut
Some of these hairstyles may sound as if they are men's cuts. However, that is not the case. All of the cuts mentioned above are haircut styles for women. Today, men and women alike are wearing similar hairstyles no matter their gender. Women are no longer put off by a hairstyle that traditionally men have worn. Even a mohawk or a pompadour is becoming widely more popular in the women's hairstyle category. The pixie and the bob have been long-time favorites but are being quickly replaced with the more daring styles.
Short Haircut Styles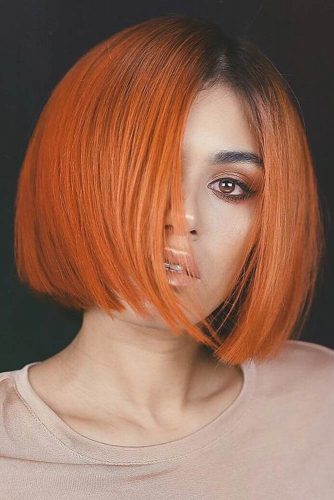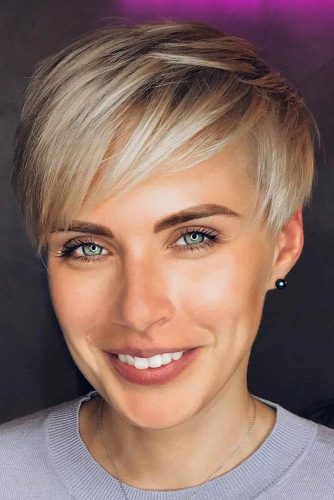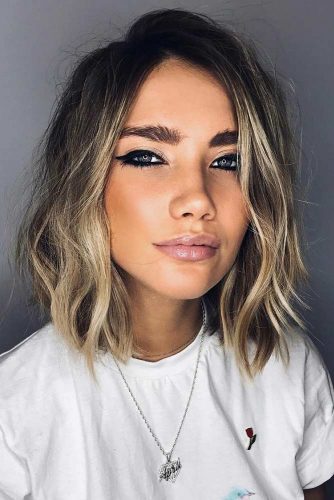 A bob and a pixie are among the most popular short haircuts. If you opt for a pixie haircut, do not forget about layers. Moreover, bright blonde highlights would be a great upgrade. We also love this bob haircut with blunt ends and a bright red hair color. A slight variation of the bob is the A-line haircut that unlike its counterpart does not have layers.
The Undercut: Do you like to keep your neck cool and have a badass persona? Are you looking to turn heads with your haircut? The undercut should definitely be on your shortlist.
The side shaved hair is very versatile with various styles of a haircut. Women are now even wearing versions of fades. Some leave length up top and others go for a more shaved pixie haircuts or a textured bowl haircut. Still with others who are fond of leaving their length on top the pompadour haircut or the shaved bob haircut are on the popular list.
The hawk movement has two versions that are at very opposite ends of the glamour spectrum. The faux or fohawk haircut is the more glamorous of the two whereas the mohawk haircut is more on the edgy end of the spectrum. However, you should take care when selecting this haircut to assure that you have the correct facial features to pull it off.
Undercut With Short Haircuts
The undercut has become ever increasing in popularity. Undercut styles are in fashion. Even though they look boyish, they will add a touch of edginess to your look. There are various types of undercuts, from completely shaved sides to ombre and inverted ombre. A few of the undercuts examples are the ever popular pixie undercut all the way to the short undercut. Undercuts are extensively more popular during the summer months due to their ability to maintain style and comfort with the same cut.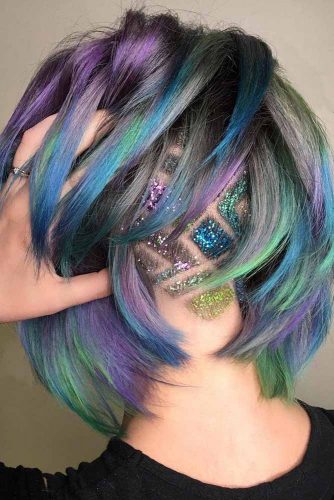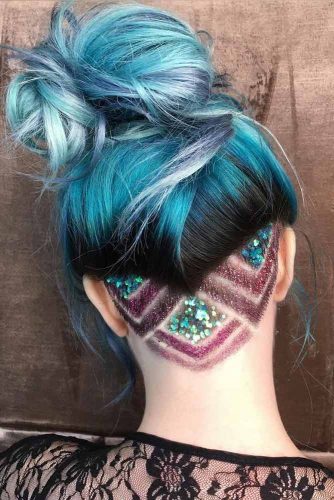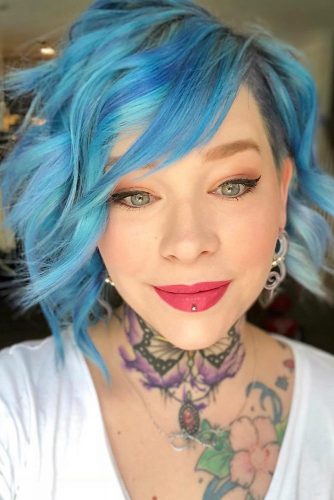 The undercut fade has various degrees which can lead all the way to a sister to a buzz cut. The desired final length on top is at the discretion of the client. The slicked back undercut is a classy looking cut that somehow exudes the attitude of wealth, possibly due to its daring and glamorous air of the cut. The disconnected undercut and the side swept undercut are very similar cuts. The main difference being they on the side swept cut only one side of the hair is cropped short and the hair is swept to the side opposite of the cropped area. Below you will see some example of these cuts.
Bob Haircut
A bob haircut is always in trend. Somehow it remains in the world of fashion for at least a decade. So, pay attention to these classic bob cuts when you go to hairdresser's next time. Both blunt and feathery ends look great paired with a bob. There are varying lengths of potential bob cuts. Whether your hair is ear length, chin length, down to your neck or shoulder length, these are all ideal lengths for the bob hair style.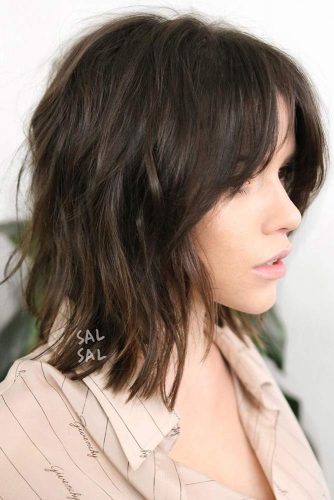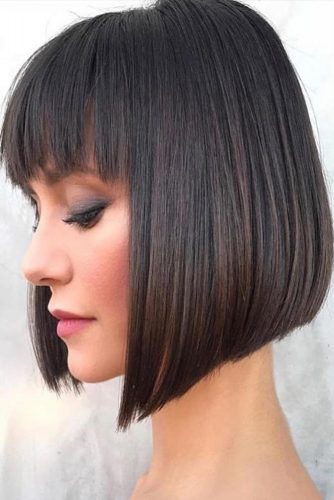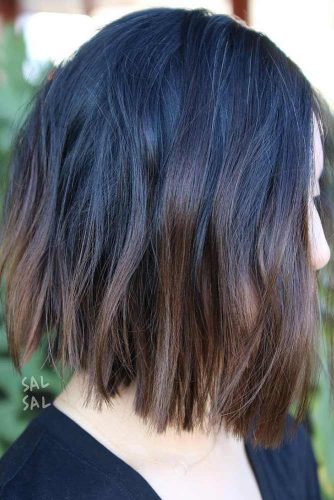 Choosing the right bob cut is based partially on what kind of cut you currently have. For instance, if you one length hair a short bob haircut is ideal, but if you have or are wanting to obtain long chunky layers an A-line bob is more suited to your look. If you are still apprehensive about going this short then you are more suited to the layered bob haircuts. If you're not scared of the scissors and ready for a drastic change the pixie bob haircut will be great to frame your face and accentuate your facial features.
There are still more short bob haircuts to choose from some of which are:
Bob with shaved sides
An undercut bob
Bob haircuts with bangs
Wedge bob
Asymmetrical bob
Pixie Haircut
Who said a pixie undercut is only for mature women? Nowadays we see the tendency that more and more young women are sporting this hair look. If you want to make your hair stand out from the crowd, even more, a platinum shade of blonde is your best bet as it will be all over the beauty world next spring. There are numerous reasons to have a pixie cut, some are:
Easy to maintain
Freedom from long hair hassles
Feel young again
No brush or comb necessary, finger comb friendly
Looks sharp
Save on shampoo expenses
Stylish and gives originality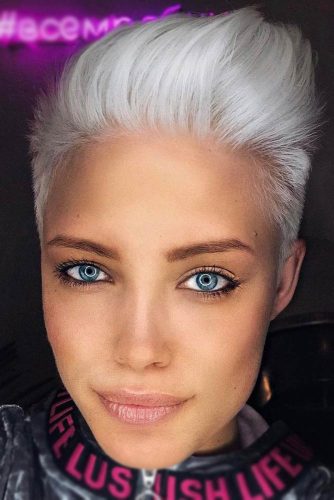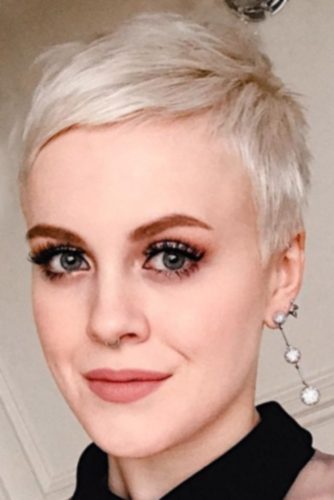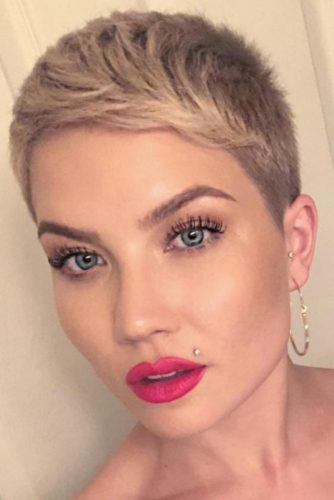 There are many variations of the pixie haircut. A pixie cut is layered and trimmed and has the option of added thinning at the ends. Its versatility and compatibility with various hair color and style have helped its popularity to sky-rocket. Some of the options we will mention below also have additional variations.
Long pixie cut
Pixie bob haircut
Pixie haircut with bangs
Very short pixie undercut
Short pixie haircuts
Pixie cut with shaved sides
Short choppy pixie cuts
Messy pixie cut
Mohawk Haircut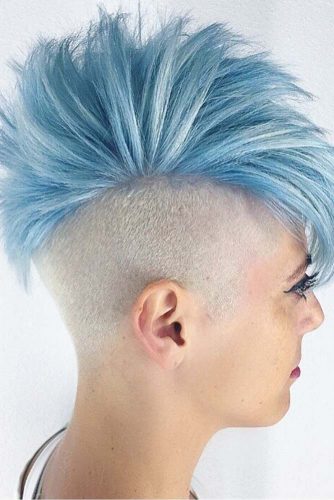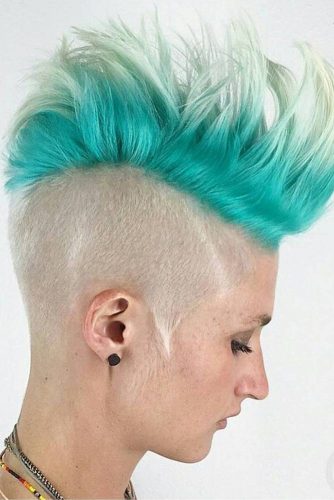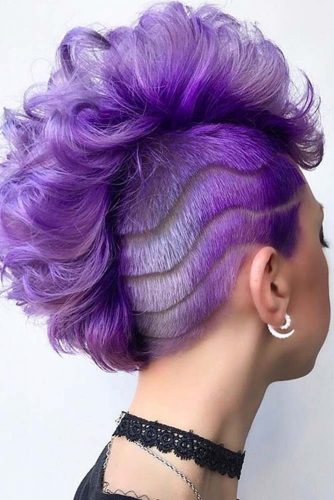 A mohawk haircut is a type of cut with a longer top and shaved sides and back. Ladies with varying lengths of hair can wear a mohawk. In times past the mohawk was considered a punk haircut but that is not the case in modern society. There are various mohawk hairstyles with shaved sides. Whether the sides are cropped short or left with some length the contradiction in top length and side length determines the true Mohawk hairstyle. Although the mohawk was originally a men's cut it has since transitioned to a mohawk haircut female version with many varieties of styles and options from bright colors to designs. The options seem nearly endless
Pompadour Haircut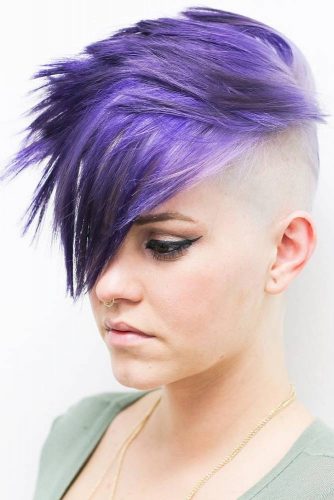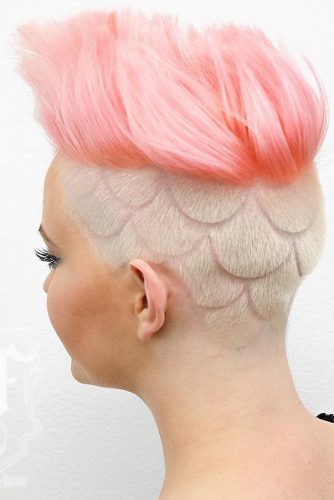 A pompadour haircut is extremely popular today. Women pair it both with regular colors such as blonde and with bold options of peachy pink and purple. If you want to make a bold statement, there is nothing better than a pompadour haircut.
Bowl Haircut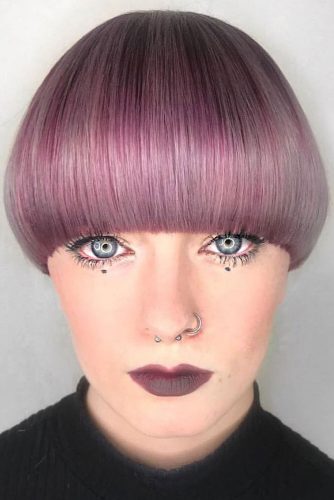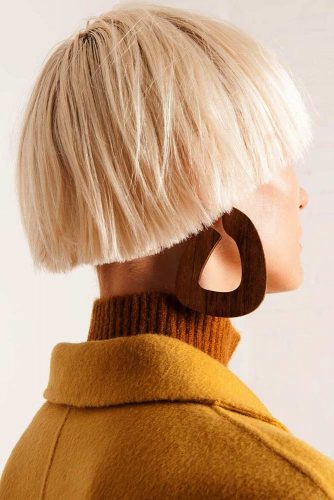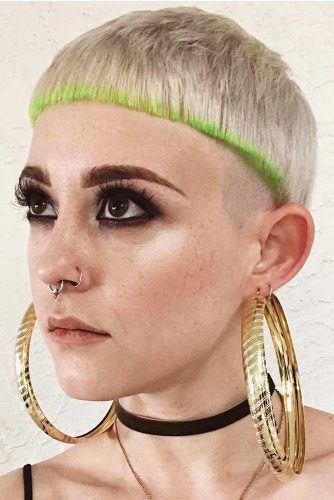 The bowl haircut became popular years ago due to people's inability to afford a haircut from a barber or a salon. It has returned to popularity today due to its ease of styling and unique attributes. Today haircut styles have reached a whole new level of cutting edge and the bowl cut is not left out of this trend. Women have found ways to make even the bowl cut interesting and super stylish.