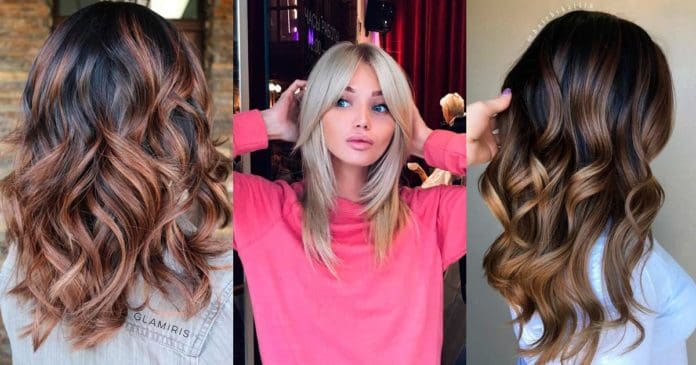 Medium length layered haircuts are not exactly the cuts that need no maintenance. On the other hand, there is so much ease and flexibility they offer! That is probably why so many women enjoy wearing them. What is more – such a haircut will flatter any complexion or shape.
Contrasting Medium Layered Cuts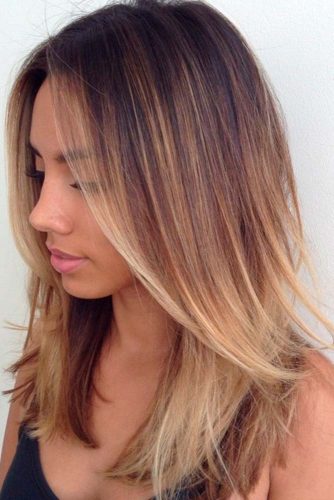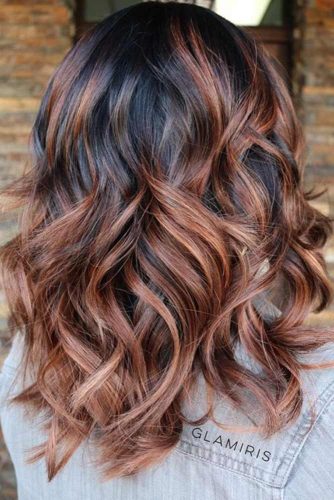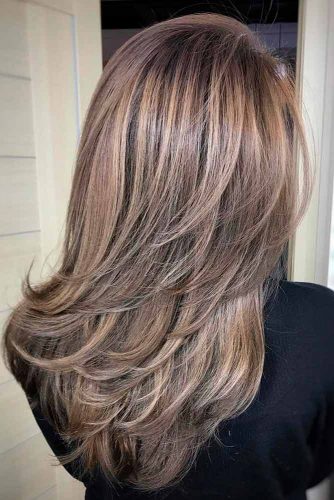 If you are a fan of easy-maintenance haircuts, then you should go for short layered haircuts. Which are by the way not less trendy and, of course, not less fresh-looking.
Layered Haircuts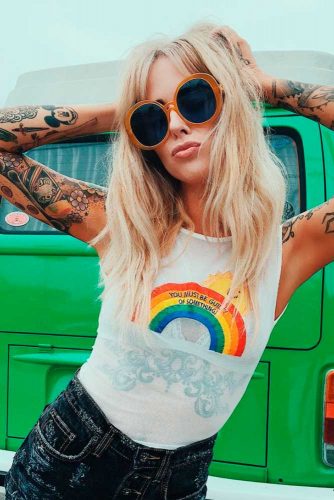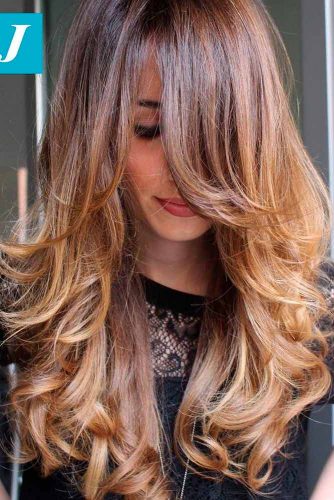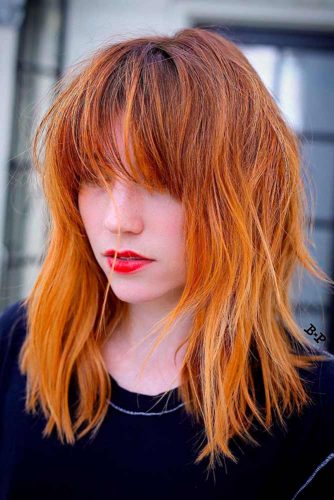 Medium layered haircuts are exactly the spice you need for your hair to look fabulous! By adding some layers, you will add volume and shape to your hair. And what can be better, right?
Silky Layers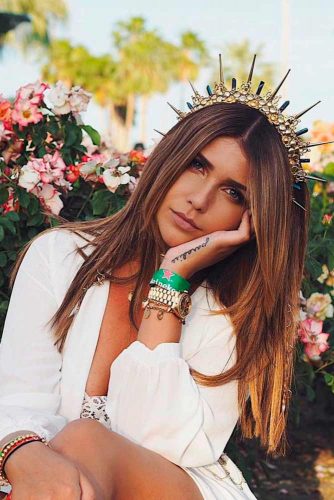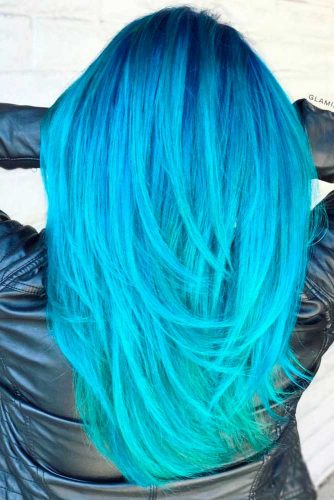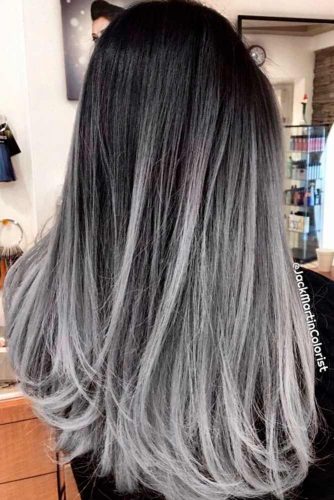 While creating your new mid-length look, you should keep few factors in mind. Do not leave out the style and color as they may be crucial. For example, a combination of undone waves goes well with face framing layers and light brown colors.
Choppy Layered Hair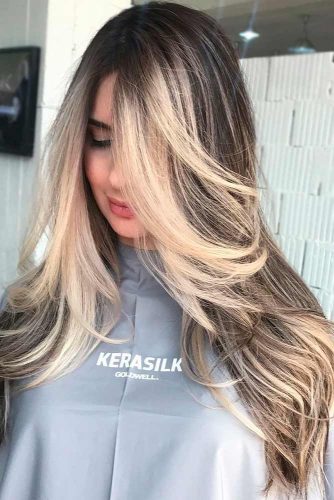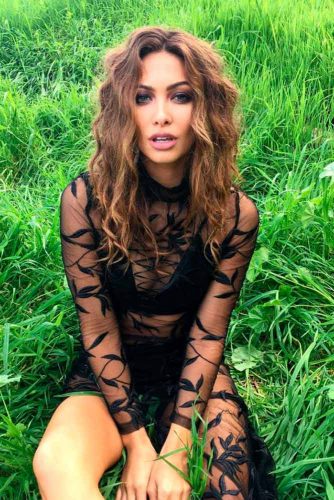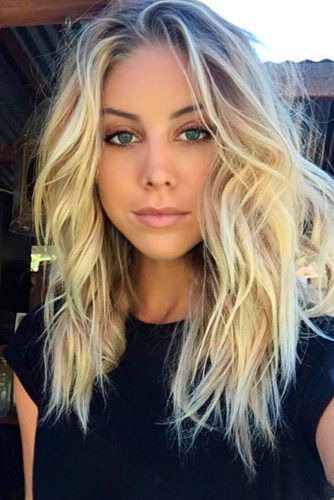 If you have a long hair and do not want to chop it, you can make it a little bit shorter with a middle length haircut. Tell your stylist to start layering from the middle and slowly go down to the ends of your hair. For your everyday look, add a few curls with the help of a blow dryer to flip those ends!
Long Layers for Medium Length Hair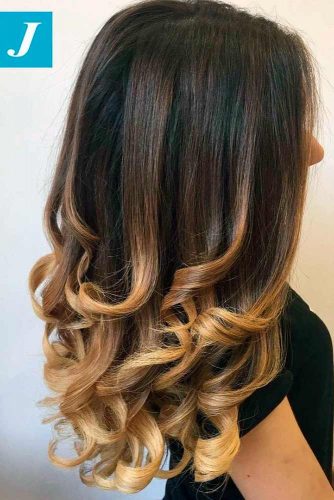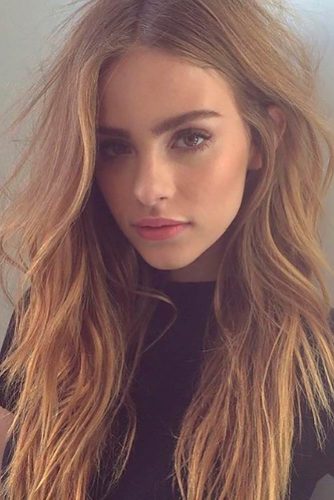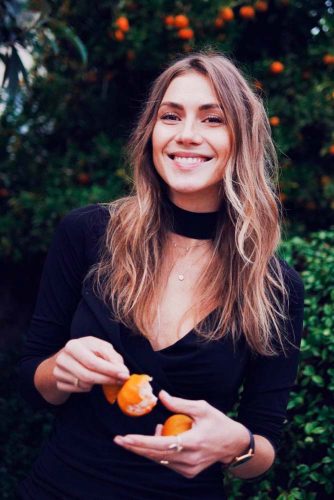 For those who are not afraid of experiments we would like to suggest some vibrating colors for their mid cuts. It's because there is no better way to highlight the haircut as to highlight the layers of your hair with a little bit darker shade than the main color.
Blonde Layered Haircuts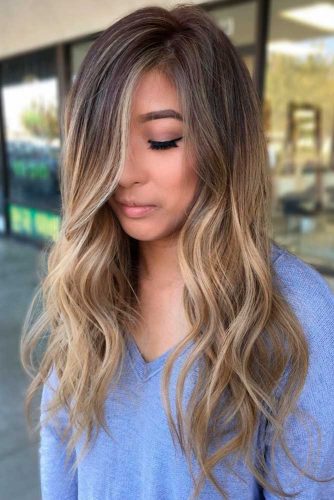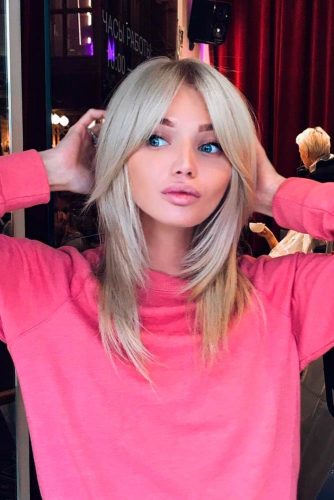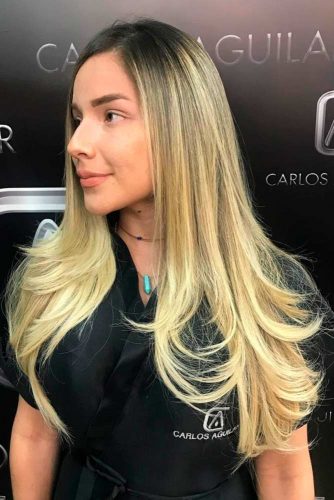 Layered haircuts are an excellent choice because every girl can wear one. Women with thick hair get a sense of lightness with multilayered haircuts. Ladies with thin hair reach the desired volume, and curly hair can be easily structured.
Fresh Layered Haircuts Ideas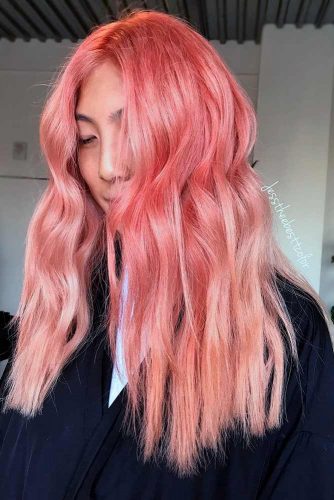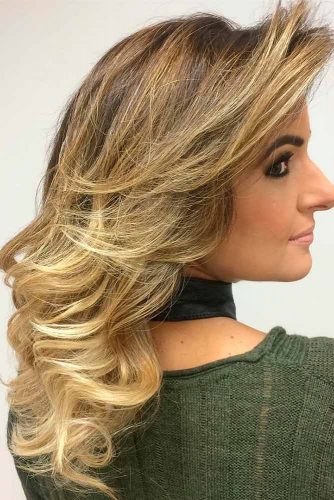 Layered haircuts look best when you style the tips of your hair properly. You can twist the ends of your hair with a curling iron for an airy effect, and the volume at the roots is achieved with the help of a round сomb and a hair dryer.
Medium Layered Haircut to Try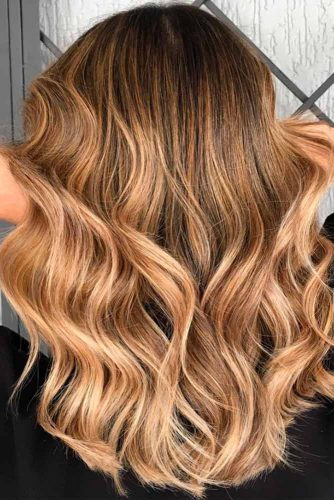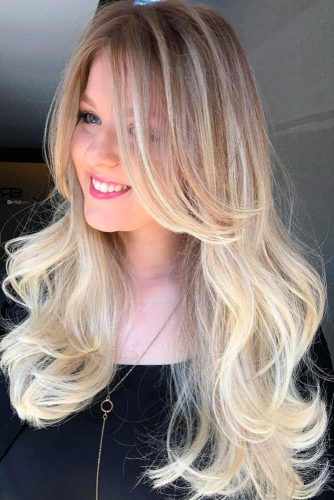 Every girl should try a layered haircut: it gives the volume to thin hair, makes thick hair more lightweight and just looks stylish and beautiful.
Wavy Layers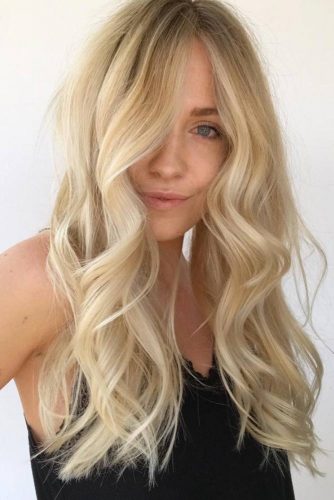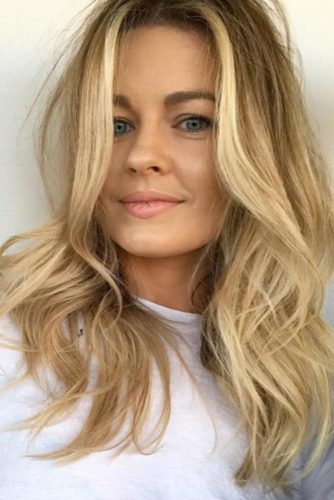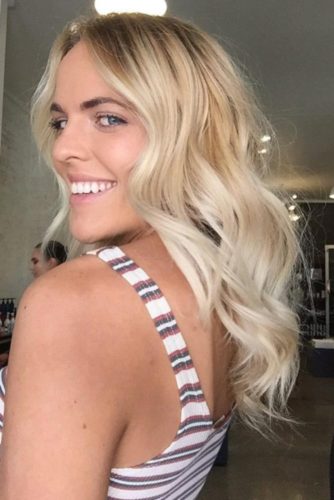 Wavy layers are totally in this season. What they bring into your everyday look is not only some messy and carefree vibe, but also that necessary volume, which is usually something ladies look for when they opt for layers.
Layered Hair with Bang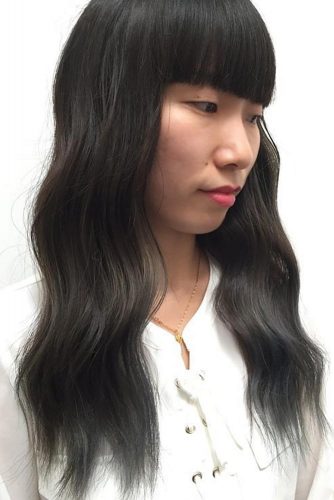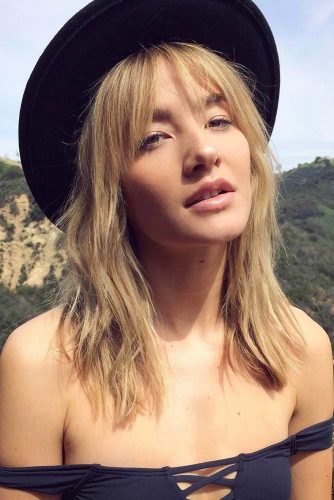 In case you are looking for an easy and the least time-consuming type of a hairdo, then this is exactly what you need! Choppy layers and same choppy bangs in a combination with those honey hues are the perfect solution.
Layered Haircut for Brunettes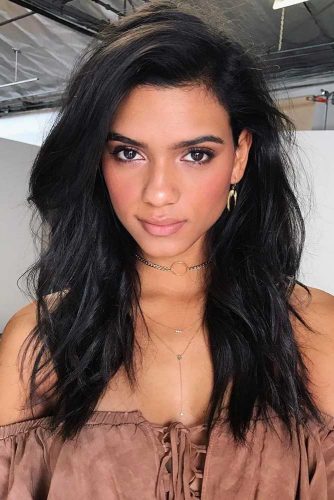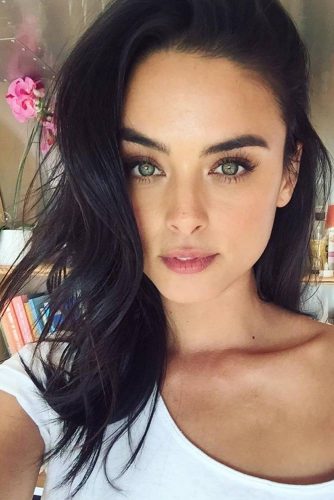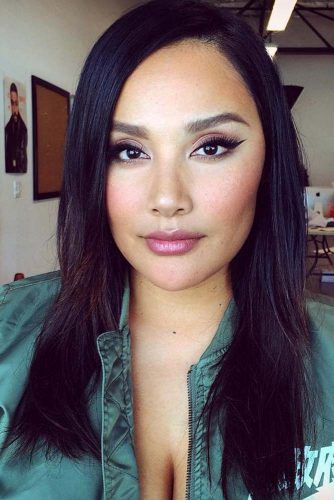 Haircuts for brunettes couldn't escape our attention. That effortless look altogether with amazing volume involved will make you the queen of a party in no time.
Trendy Layered Haircuts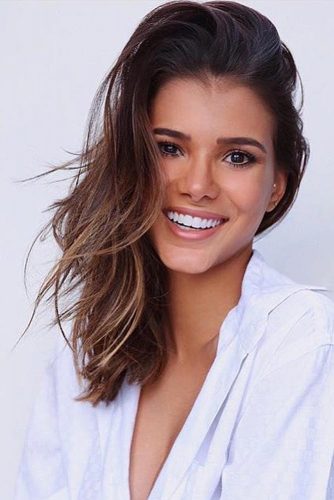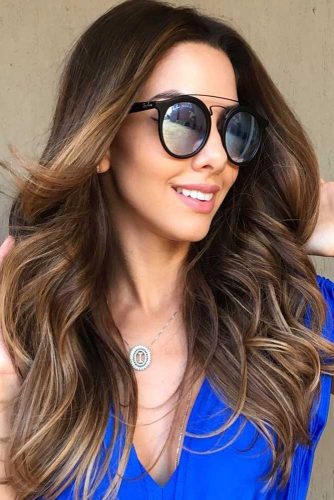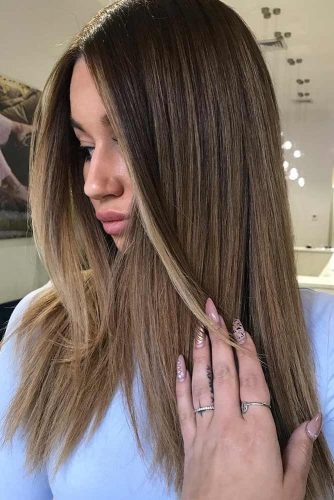 A little bit of messiness is what you need these days to look extremely trendy. Sweep your shiny brown hair with warm honey highlights to the side and enjoy that admirable easiness of your style!
Make Your Layered Haircut Modern with Ombre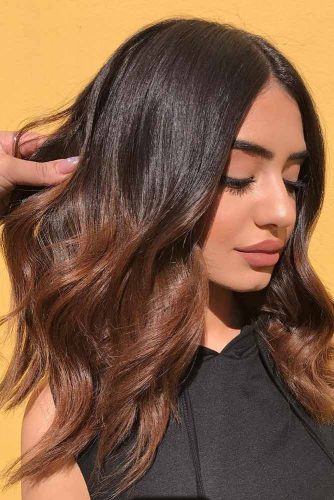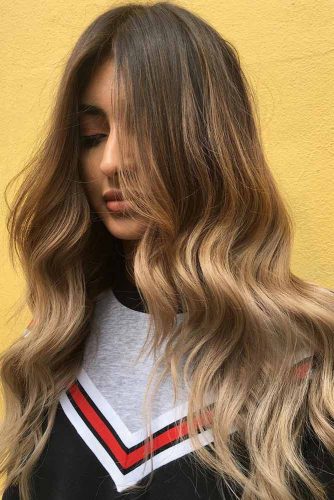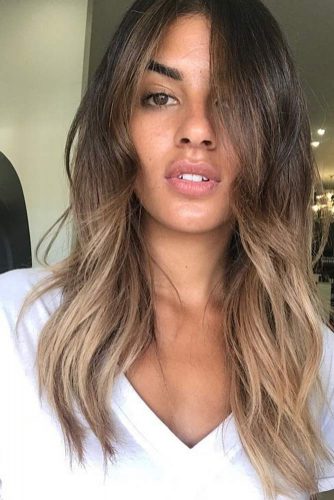 What is more trendy than ombre? Well, we think that the combination of ombre and layers beats anything. This light transition from brown to caramel, mixed with slight waves looks extraordinary.