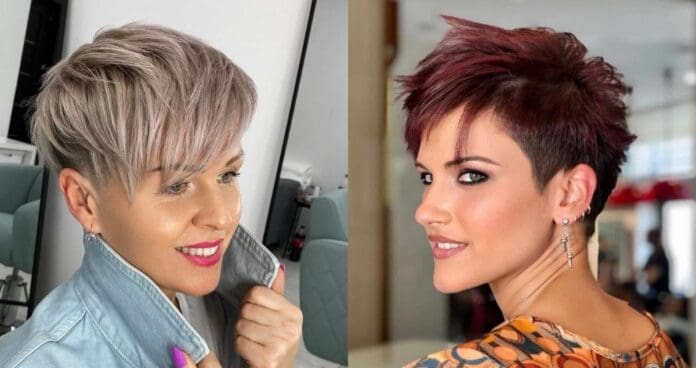 A long pixie cut is a short-length cut where the hair is longer than a traditional pixie cut. Long pixies are usually shorter in the back and sides, while longer on top with long bangs. It's the best haircut for women who want a low-maintenance, short hairstyle that isn't too short. Long pixie hairstyles are a beautiful way to wear short hair. Many celebrities are now sporting this trend, as the perfect pixie look can be glamorous, elegant and sophisticated. Minnesota-based stylist Torrie Rinehart likes this type of short cut can help women with fine or thin hair. "If you're frustrated by your hair's lack of volume or by its limp texture, shorter cuts like a long pixie are ideal. It works only if you can commit to using products," she states. What's great about long pixies is the opportunities to change things up. Play with colors and add some details like a fringe or an undercut. "You can always grow your hair back if you think it wasn't right for you," Rinehart assures. Short, sculpted haircuts tend to seem like your tresses grow a lot faster. Especially on thicker hair, you may feel like it starts to poof out as it grows. Rinehart suggests "getting weight consistently removed from your hair. Go to the salon every 6-10 weeks to keep its shape."
Tips on How to Choose a Long Pixie Haircut and Hairstyle
Here are the most important things you shoulder consider when choosing a long pixie cut.
Maintenance: If you want to keep your hair short, it will require more salon visits and styling to time.
Styling and Products: Buy some texturizing paste, wax, or spray for a modern messy pixie crop.
Face Shape:
Round Faces: Keep the bangs longer and angled and the hair straight to make your face appear narrower.
Square Faces: Consider a long shaggy pixie to balance out a strong jawline.
Long Faces: Choose a side-parted look with a wavy texture to shorten your face a bit.
Oval Faces: You can pretty much wear any cut you see here!
Heart Faces: You can also choose any cut that catches your eye!
Hair Type:
Thick Hair: Will require more texture to thin and shape the cut to take weight out.
Thin and Fine Hair: Ask your stylist to cut more layers for your hair to appear thicker.
Curly Hair: As with most cuts for curly hair, it will require more maintenance and products to keep your curls healthy and the shape of your cut. I suggest seeing a DevaCut specialist.
Wavy Hair: Don't expect a polished look unless you flat iron. Embrace your natural waves. Apply product, brush, diffuse and comb or use fingers to style.
Having a consultation with a professional is advantageous in any event. Your stylist may have envisioned a haircut that you hadn't considered. They know what suits your hair type, face shape, lifestyle, and product regime the best. Before you schedule your next haircut, check out these popular photos of long pixie cut ideas and save your favorite ones!
Stunning Pixie with Long Bangs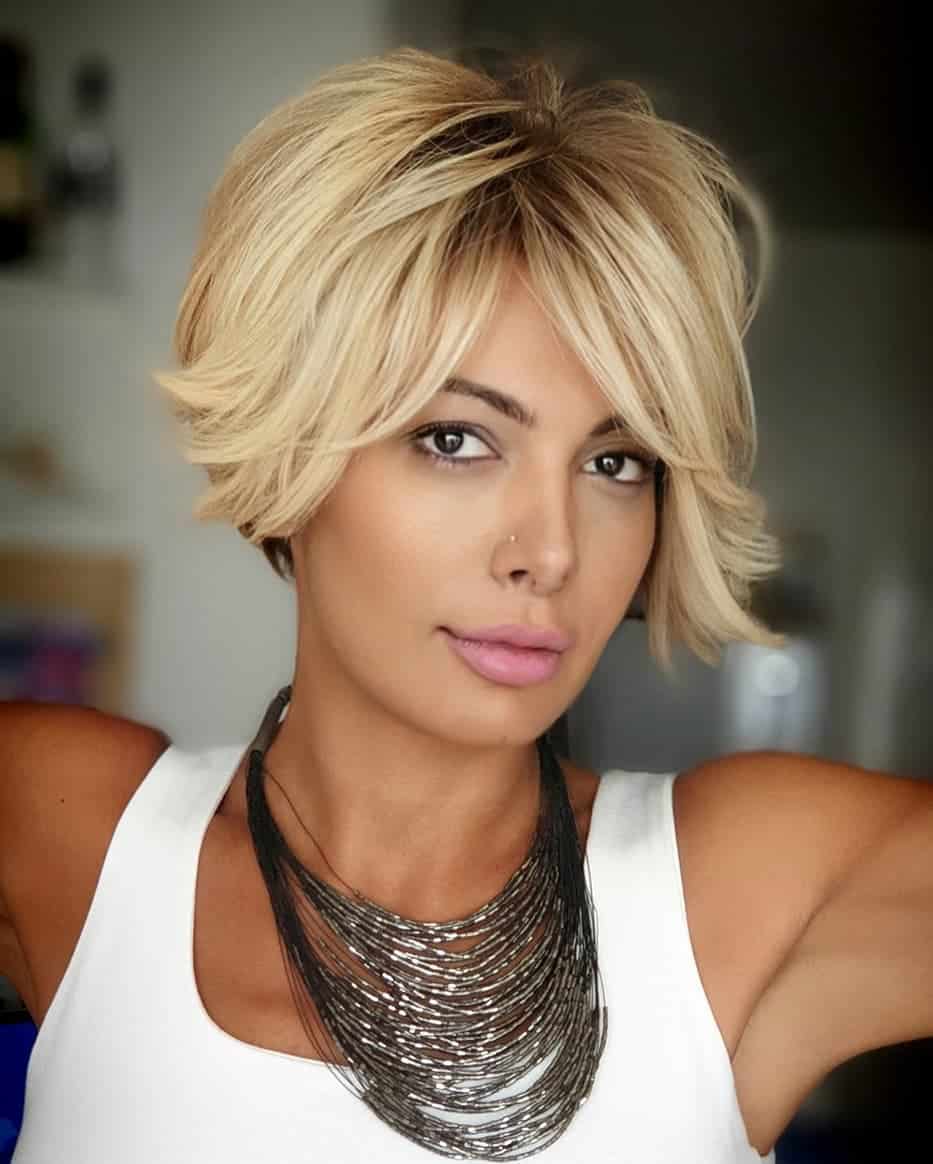 I love asymmetrical long pixie haircuts. This trend is a perfect way to have an edgy, short cut without sacrificing all of your lengths. If you want to go short without looking too masculine, this is a great option. There is so much versatility with this cut. You can wear this sleek and polished, full of texture and tousled, or have side-swept bangs. This is a relatively low-maintenance long pixie hair cut without necessarily having to "look" low-maintenance.
Pixie with a Long Fringe for Straight Hair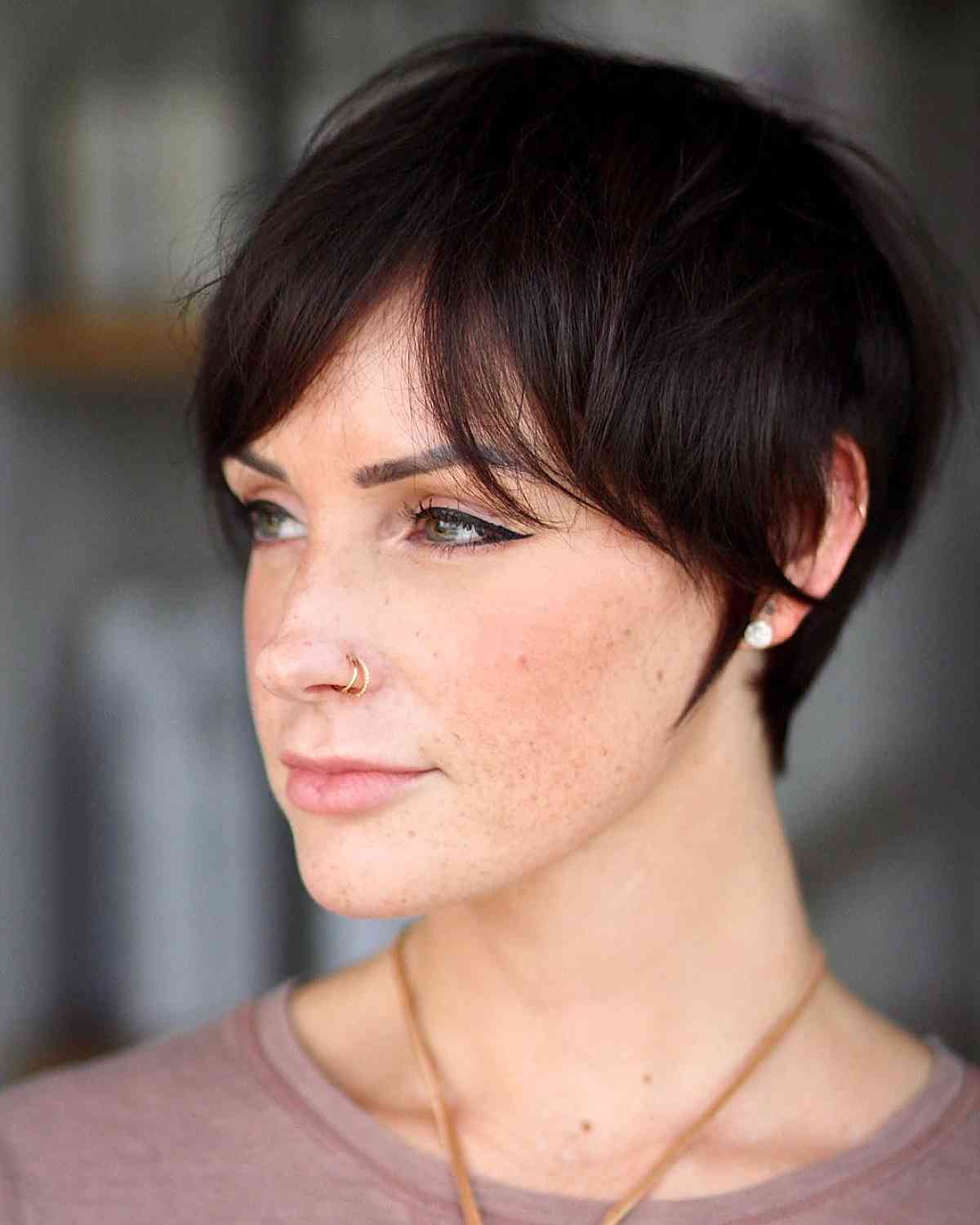 Consider a pixie with a long fringe for straight hair to boost volume and accentuate the eyes. A long pixie haircut is achievable by cutting the hair in the back to nape length while leaving it longer toward the front. Your stylist can customize this elongated pixie to flatter each unique face shape.
Choppy Silver Pixie for Women Over 60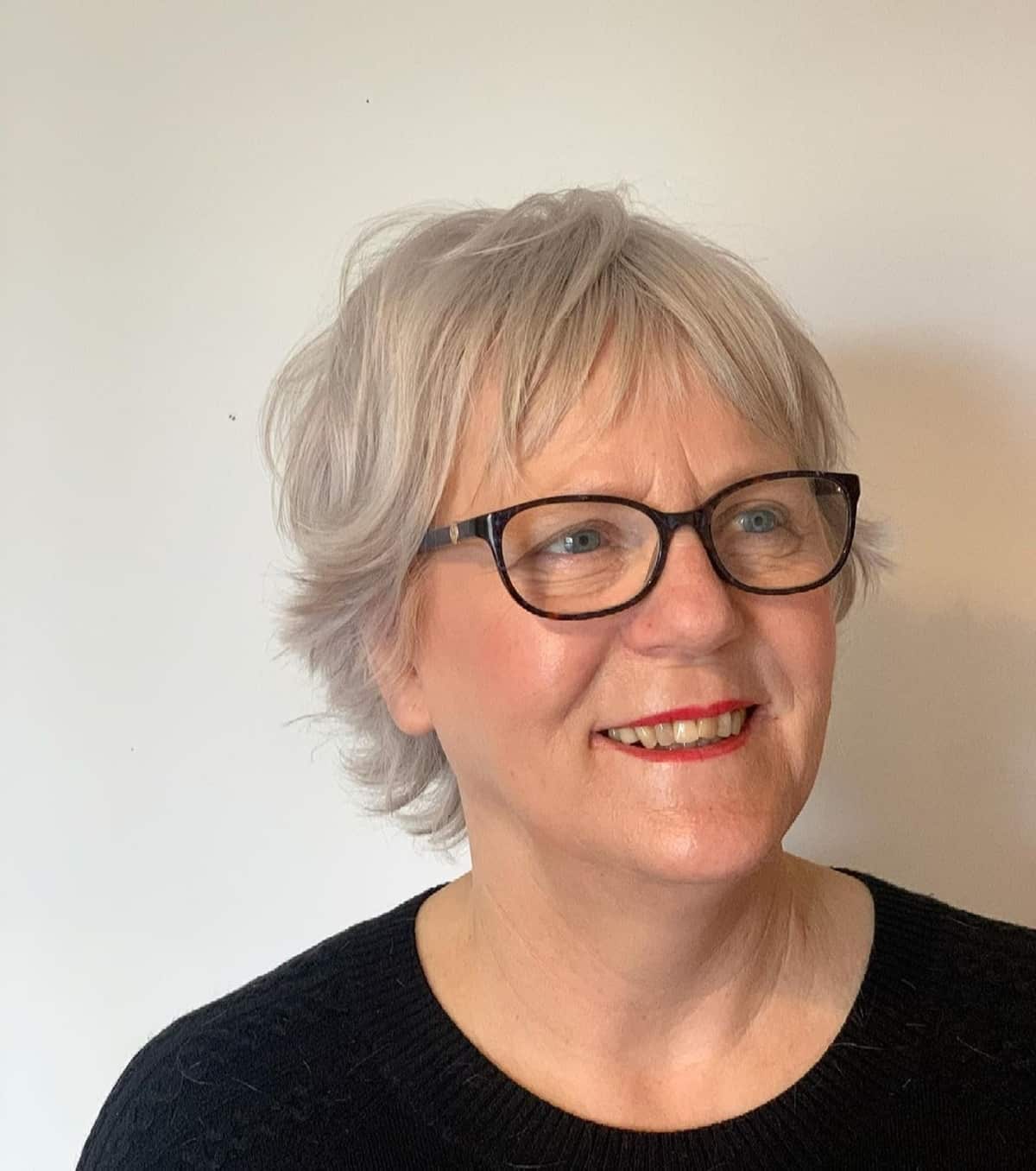 A choppy silver pixie for women over 60 is a go-to option for naturally fine hair. A long pixie cut compliments any hair texture, especially when creating a style that lifts the face. Ask for some point cutting in the refinement stage of the haircut service to guarantee low-effort styling.
The Feathered Long Pixie Bob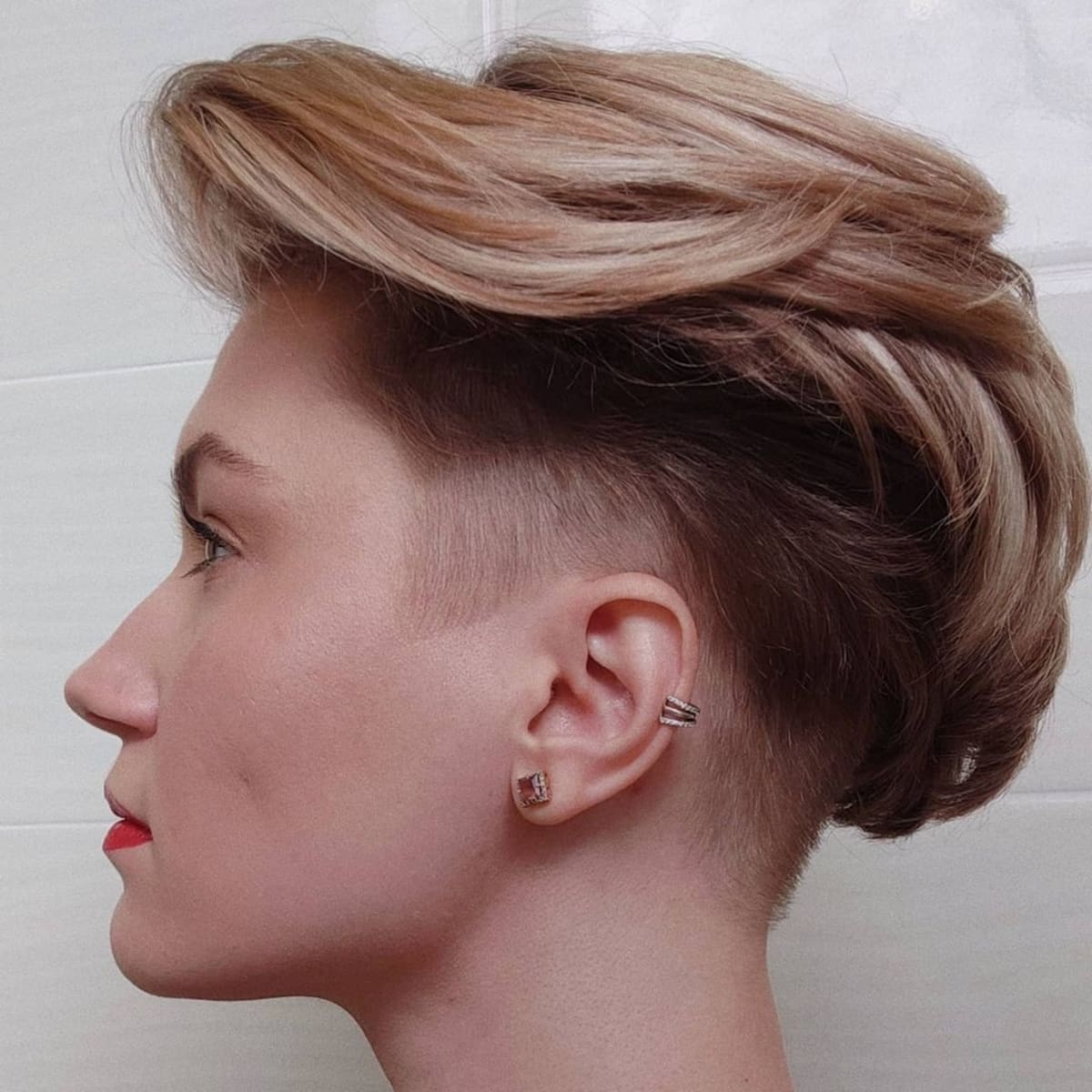 The feathered long pixie bob has been a classic staple option among women who want to keep their options open and free. Ask for a long pixie haircut with shorter, disconnected sides to achieve the pixie hairstyle desired. Blow it out, straighten it flat, have all the fun you want!
The Low-Maintenance Pixie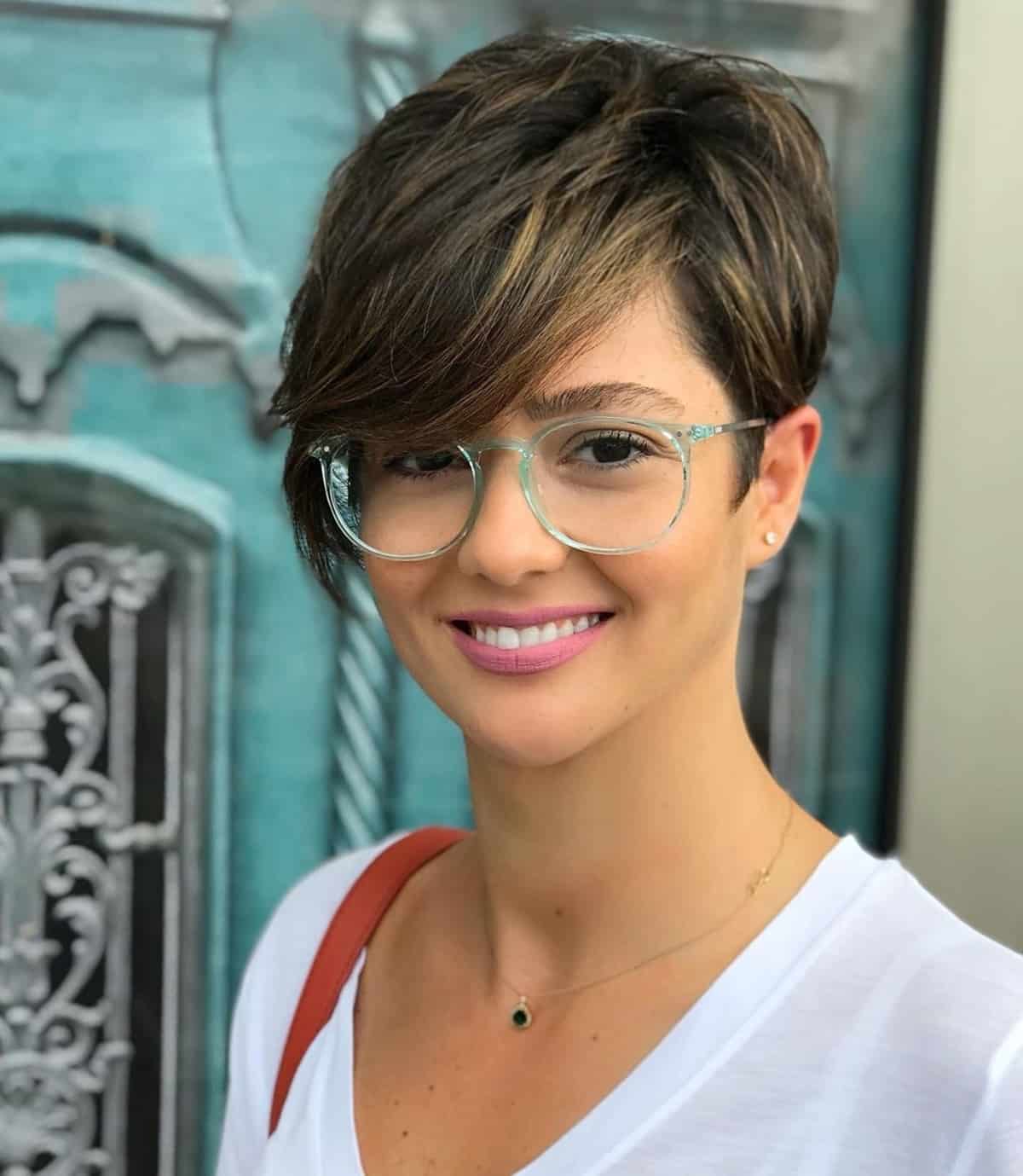 The low-maintenance long pixie is perfect for busy women. This long pixie hairstyle is cut in a customized fashion with a triangular shape, so the hair flows from a shorter back to a longer front, swaying toward the eyes. Great for women with any hair type who desire a trendy, easy-to-style cut.
Layered Pixie Bob for Naturally Wavy Hair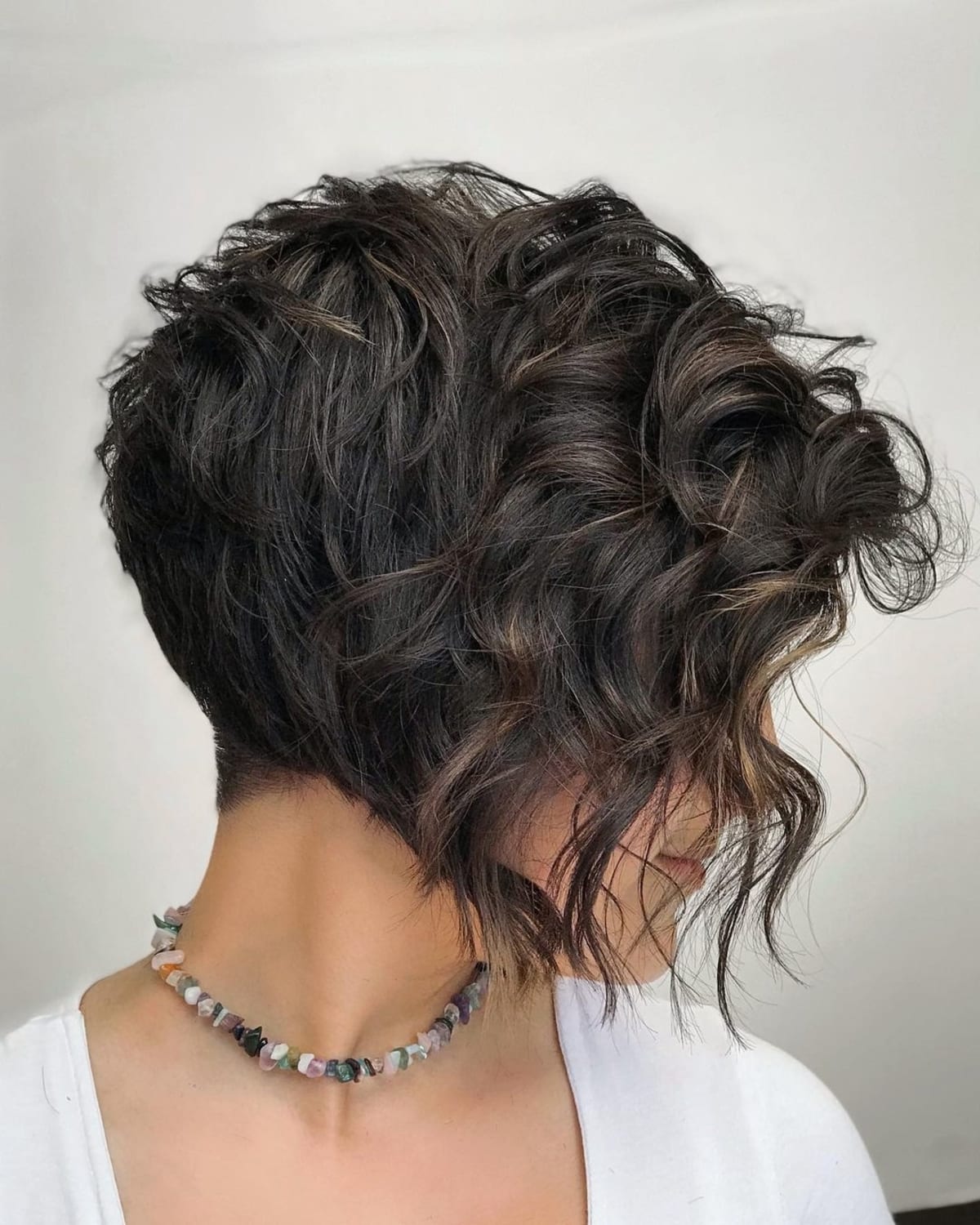 Try a layered pixie bob for naturally wavy hair. A long wavy pixie is a favorite among women with a hair texture that is tamable with a bit of styling cream and some finesse. This medium-length pixie cut] is a hair styling dream!
Red Long Pixie with Bangs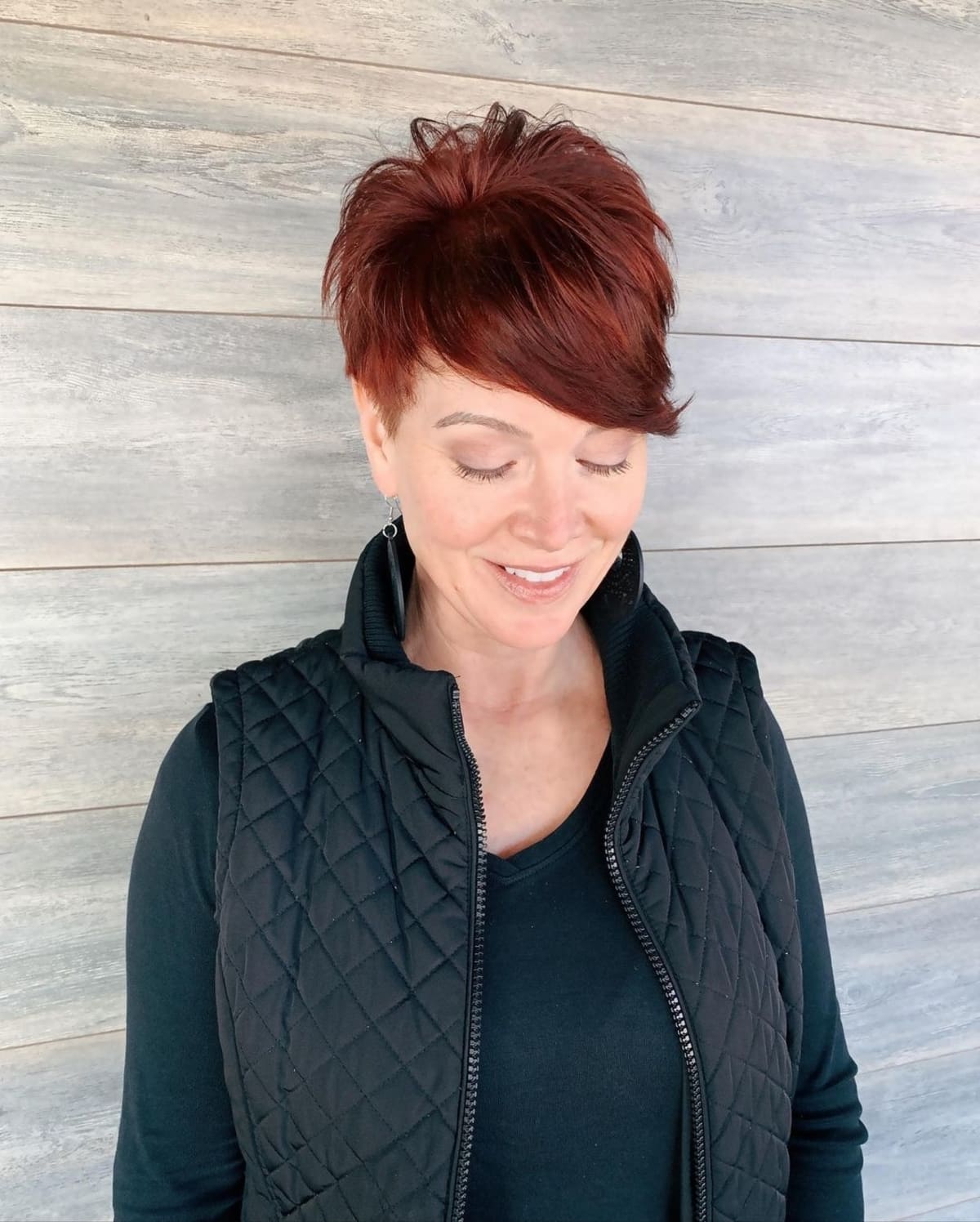 A red, long pixie with bangs may be what you're looking for if you want to add some spice to your tresses. The rich red hue makes this full pixie cut look as fierce as fire. This long cropped hair cut is versatile and easy to style. Try using a dry texture spray to show off the texture!
Balayage Pixie for Women Over 60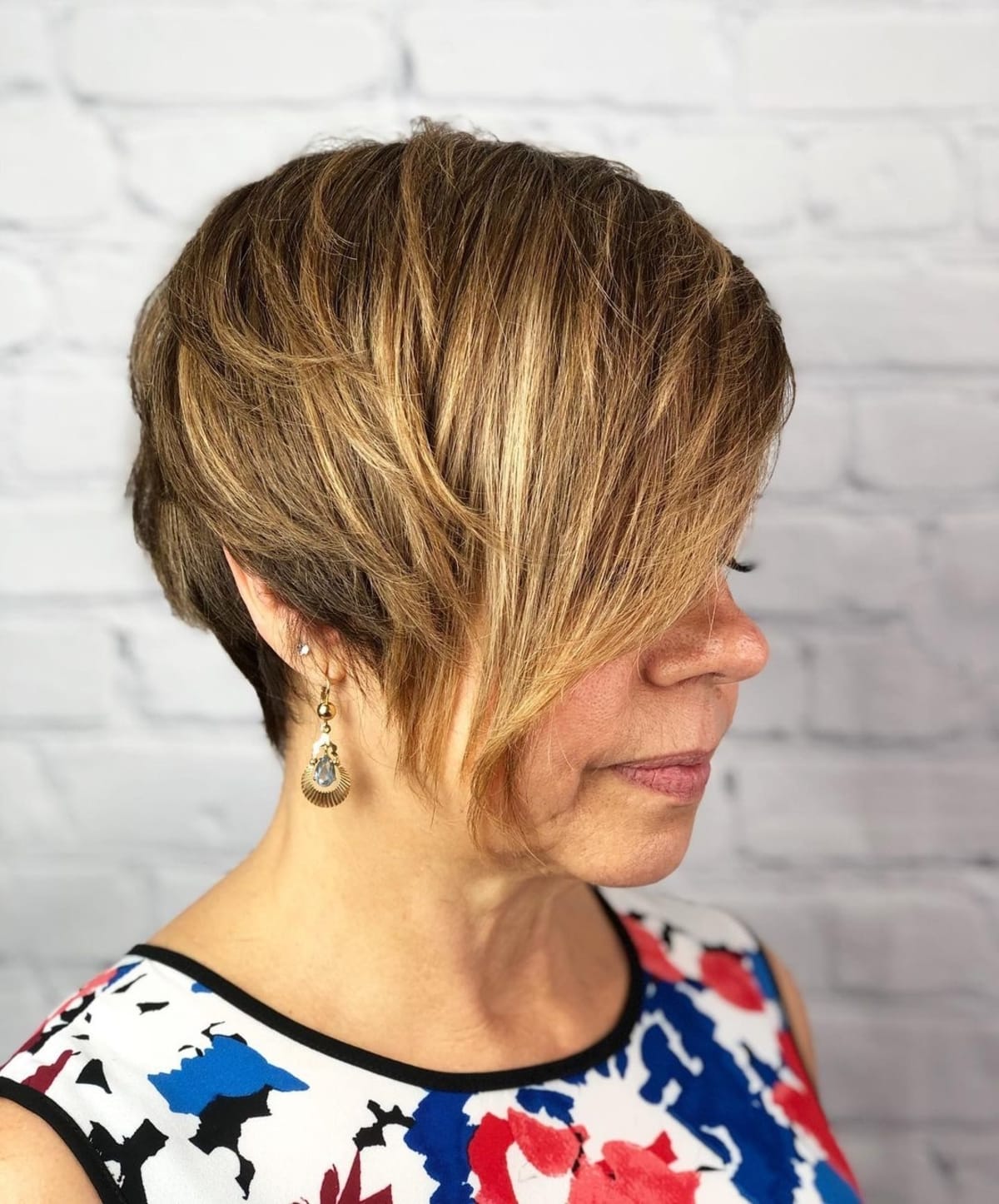 Try a balayage long pixie for women over 60 if you want a low-maintenance hue but want to showcase those added textures. It is a perfect way to add depth and dimension to a length pixie hairstyle. This color can be flattering to any skin complexion!
Blowout for Long Pixie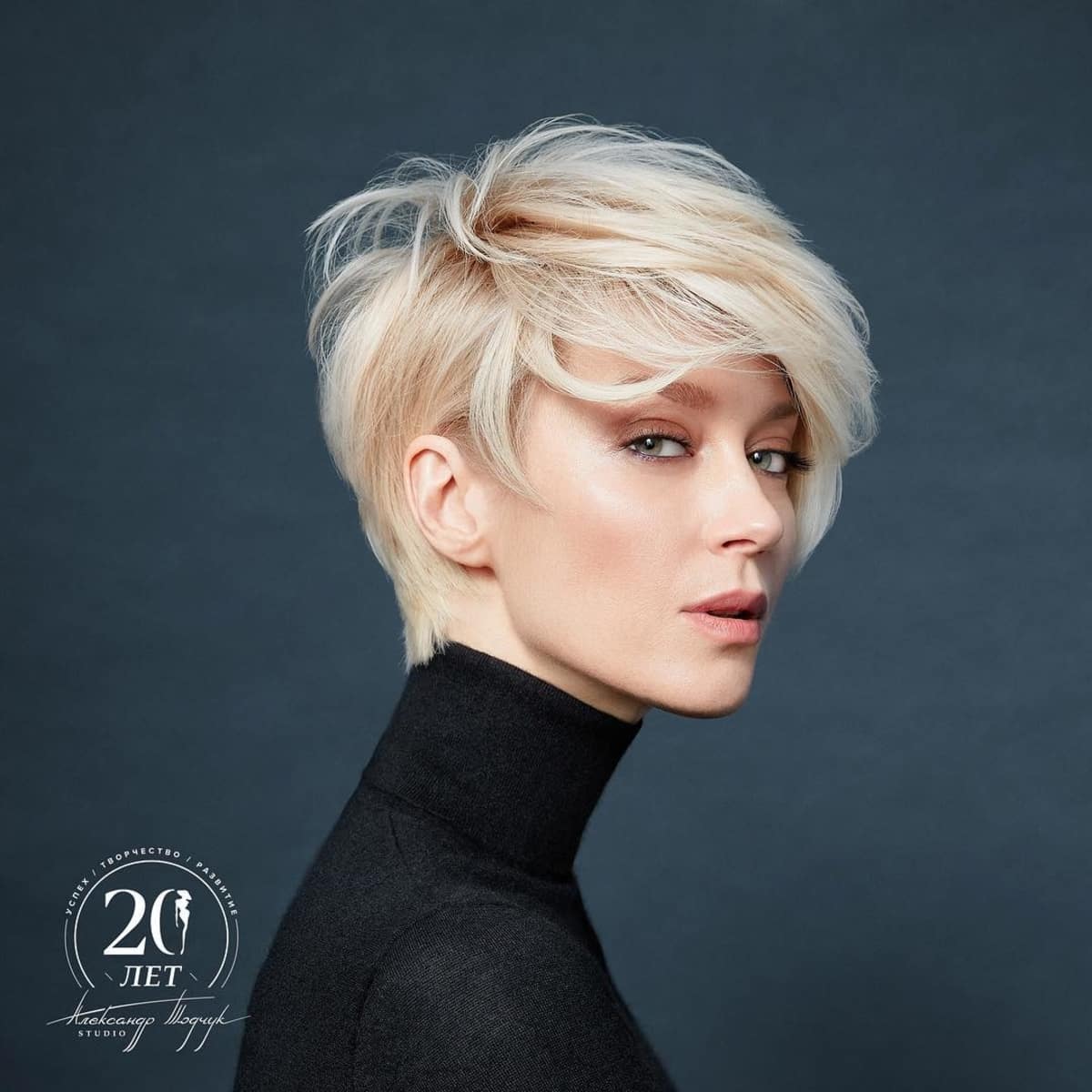 A blowout for long pixie cuts has endless possibilities. A pixie cut is usually shorter on the sides and longer on top. Mid-length pixies usually do better with choppy layers, extra texture, and more volume.
Long Pixie with Swoopy Layers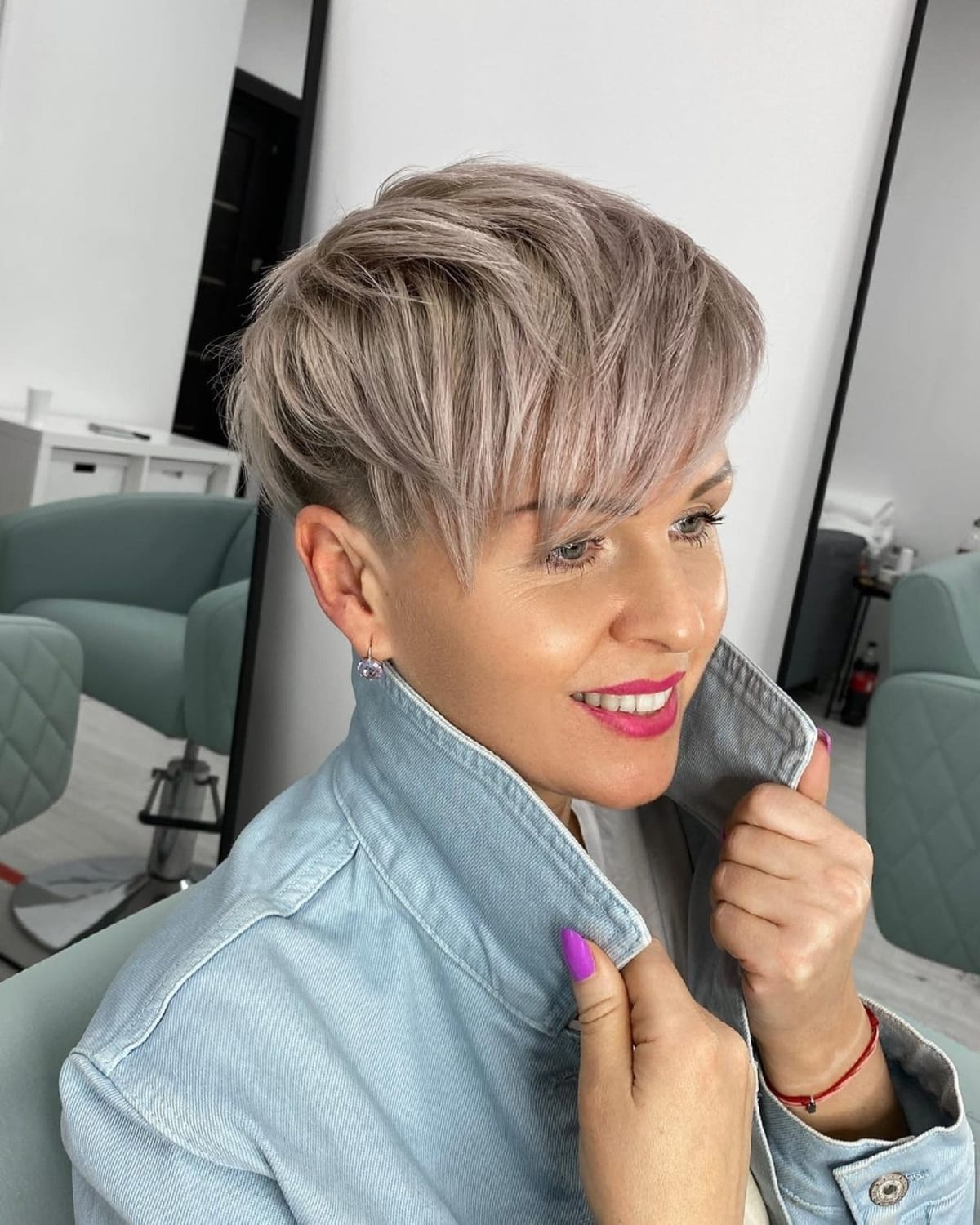 A long pixie hairstyle with swoopy layers is perfect for women who want a comfortable cut that is also chic. A great option for those who want to highlight the cheekbones and eyes, leaving the face more exposed.