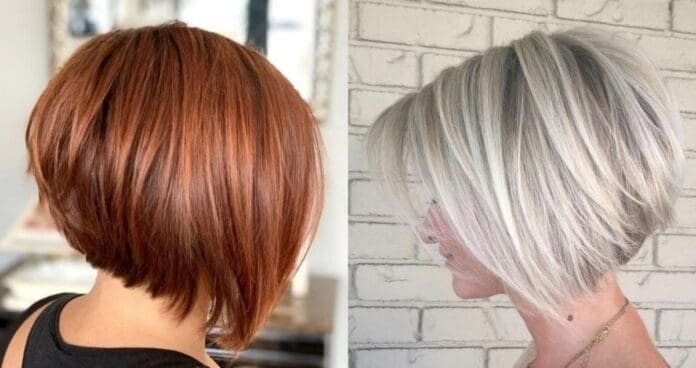 The right haircut is something that can quickly and easily change your whole look for the better. One of the best (and always stylish) haircuts to try is the stacked haircut, which is both chic and fashionable. Stacked haircuts can be super short or of medium length just touching the collarbone.
Charming Stacked Haircuts
The most essential element of getting a quality stacked cut is to ensure that the back section is cut to perfection. Since it is stacked in the back, the back view is the focal point of the look, so it must be done right. If you are still unfamiliar with the stack style, just think of a bob that's rounded at the back through gradual layering and commonly slightly angled toward the front.
The following pictures showcase a wide array of cute stacked cuts that suit a variety of hair types. So, if you're looking to try this haircut out and need a bit of inspiration, these pics are here to do the job.
#1: Stacked Nape-Length Bob with Elongation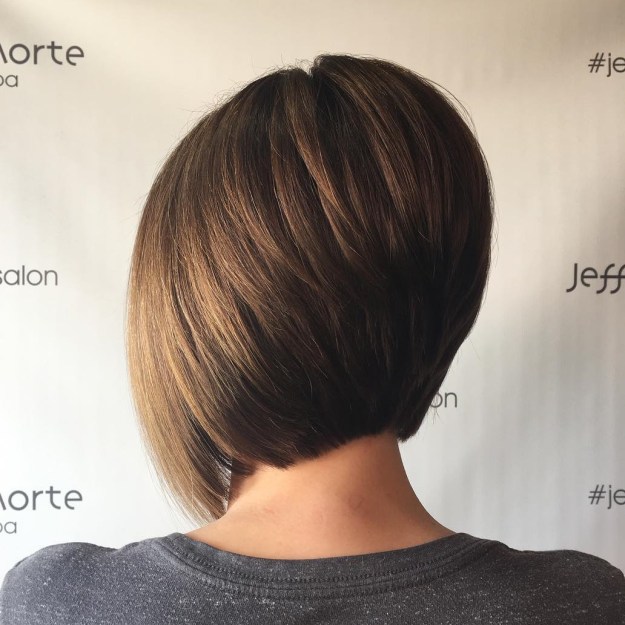 The shorter the length and the bigger the slant of your angled bob, the more dramatic it looks and the more height you have on the crown. This is a great cut to visually elongate a round face, and it can also soften a square face if you opt for the style where your front pieces slightly curl under.
#2: Sleek Stack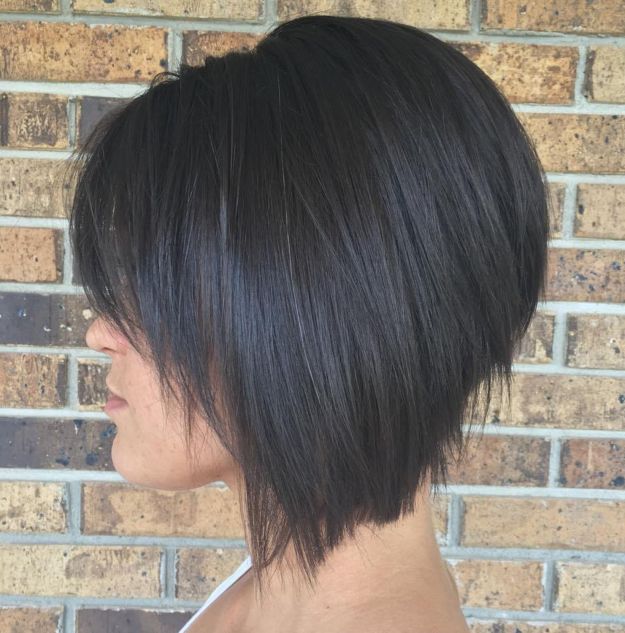 The major benefit of a stacked bob haircut is its rounded silhouette that looks flawless with straight hair. Angled to perfection and complimented with soft layers, this cut would look amazing on practically anyone.
#3: Voluminous Stacked Feathered Bob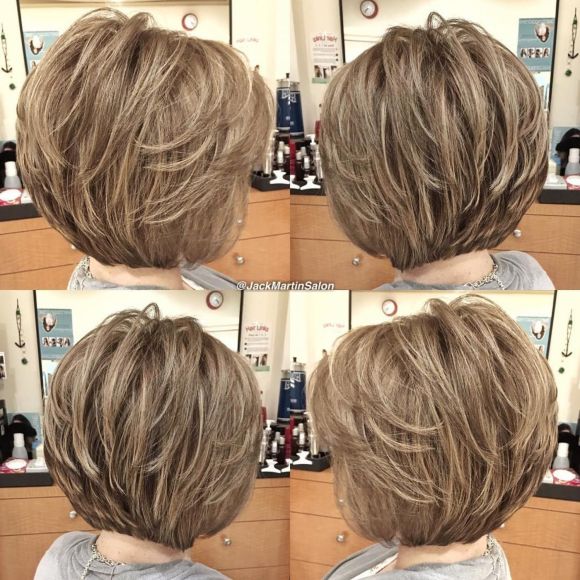 The stacked bob with extra height on the crown is a feminine style for women of any age. The cut shows a lot of airy feathering, and the curled-under-ends blend nicely into a voluminous shape.
#4: Short Textured Stacked Bob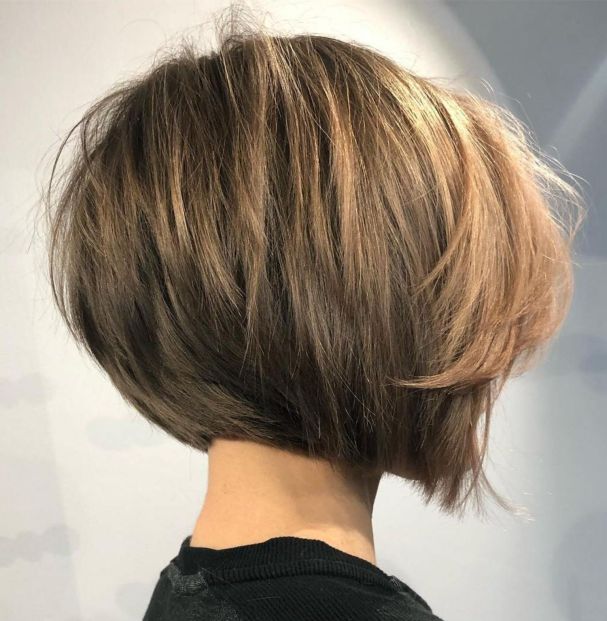 Check out the side and back views of this short stacked bob to get an idea of how the right cut and subtle balayage create a rounder shape that makes fine hair look thicker. The feathered, side-swept bangs help to balance out the voluminous crown and back.
#5: Short Two-Tier Bob Cut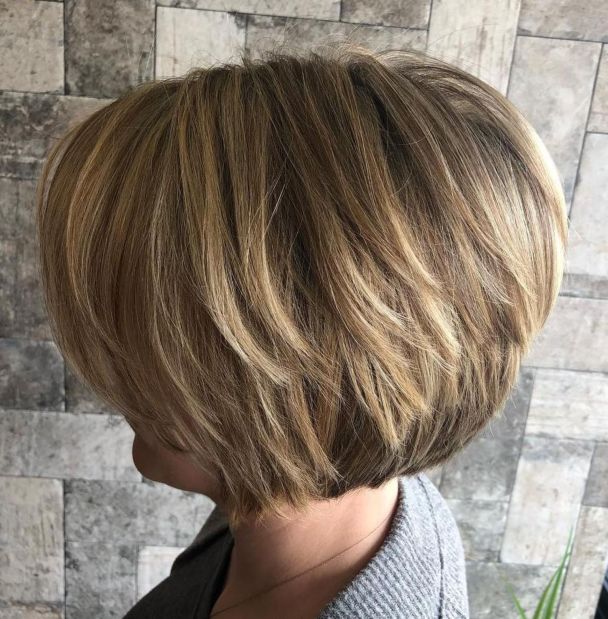 The rounded two-tier bob for thick hair looks perfect with feathered layers that retain a lot of texture. The stacked back adds volume and height. The golden-blonde color is feminine and sophisticated; it will make your skin healthy and glowing.
#6: Messy Edgy Pastel Purple Bob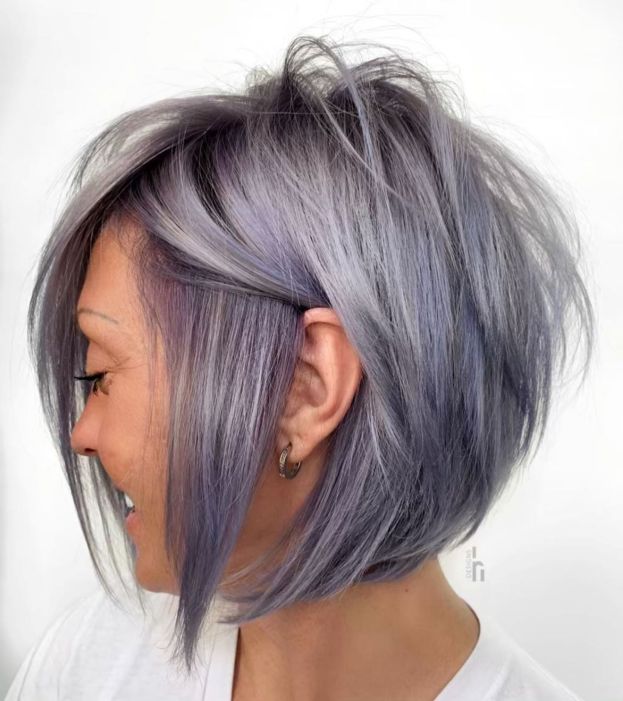 This is not your mother's stacked, layered bob. It speaks boldness! The chin-length peek-a-boo bangs run along the face complementing this ultra-edgy hairstyle with a lot of teased spiky layers.
#7: Pixie Bob with V-Cut Nape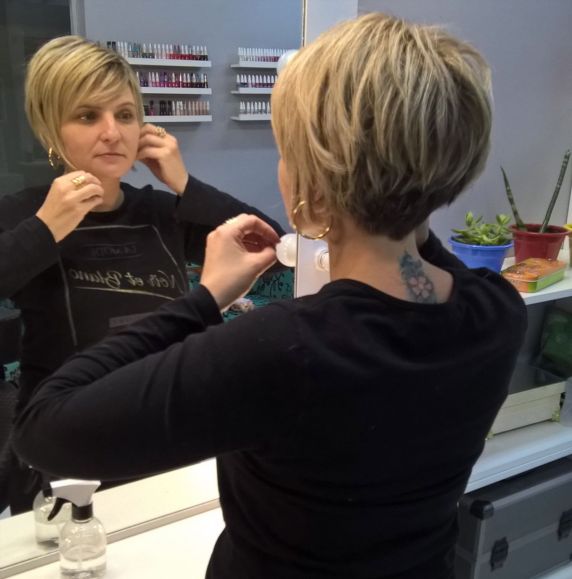 A high stacked bob with side-swept bangs will refresh your tired hair. The V-cut nape section does a great job of showing off your neck and shoulders, and maybe your "hidden" tattoo.
#8: Sleek Feathered Jaw-Length Bob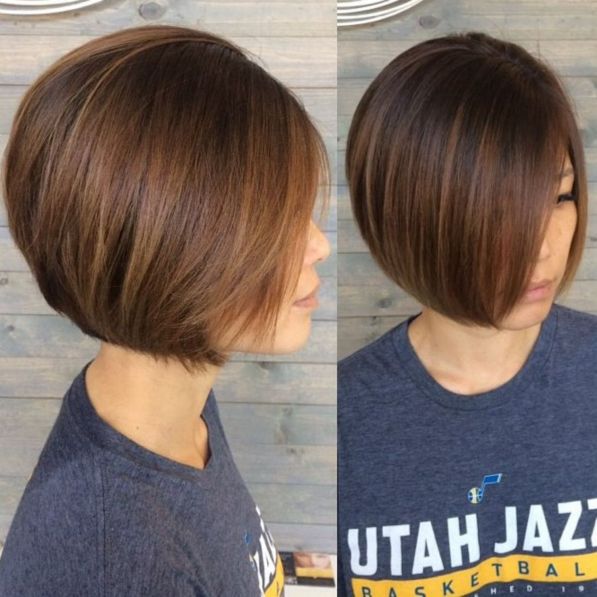 Smooth, sleek tresses work great for fine hair that doesn't easily hold a curl. The peek-a-boo bangs frame the face beautifully, and the deep side part gives the jaw-length cut an edgy, urban feel. The dark auburn hair color is vibrant and rich.
#9: Short Stacked Brunette Bob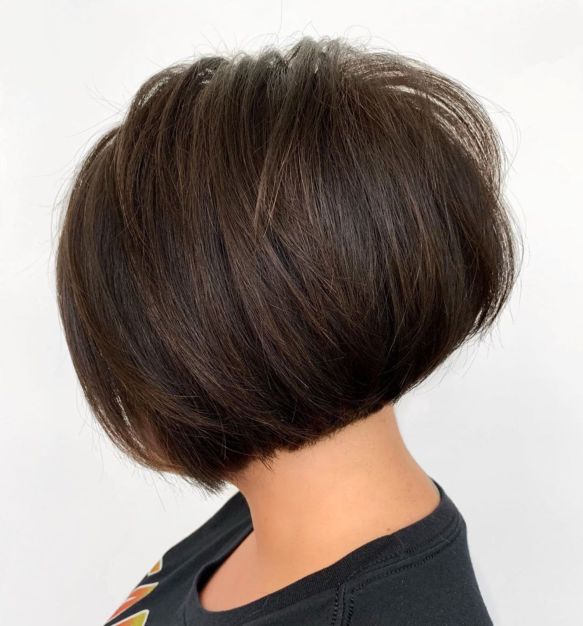 When you are looking for a way to wear your thick hair in a shorter length, consider a short, stacked bob to keep it looking neat and well-styled. The poofy crown section has a lot of height and gives this cute chocolate brown hairstyle a sporty, casual appearance. The rounded shape angled towards the chin draws attention to your graceful neck.
#10: White Choppy Pixie Bob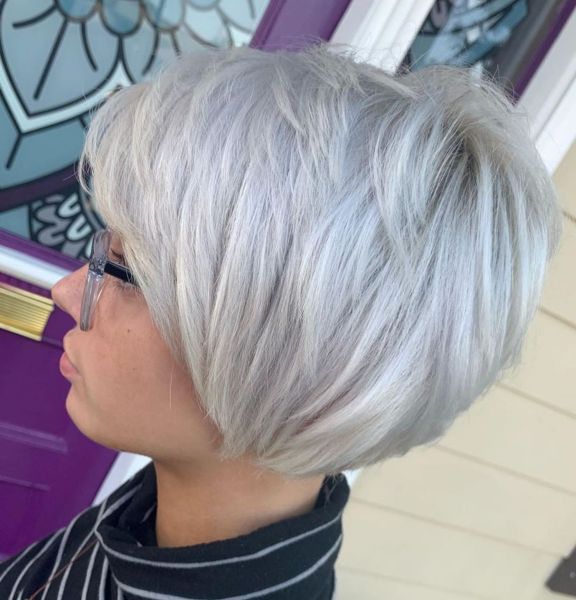 The unique silver-white color and choppy pieces throughout create a futuristic stacked bob hairstyle for a fashion-forward girl. If you want a more down-to-earth appearance, try this cut in your natural hair color.