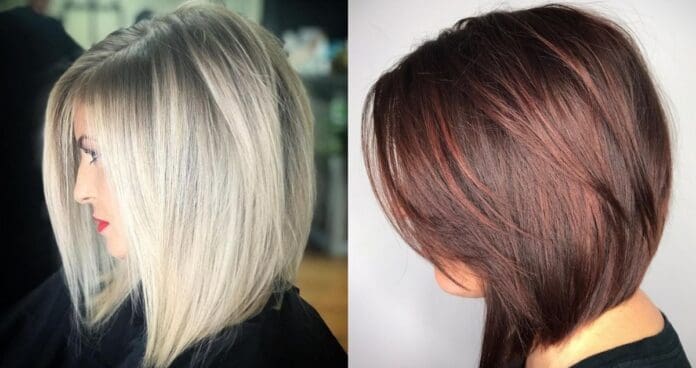 Medium length is the most universal one, especially when it comes to thin hair, and you can make lots of cool hairstyles even if you wish your hair was much thicker. These are rather versatile, including loose styles on the basis of bob haircut and various updos with braiding, twists or ponytails. If you don't know how to style your fine hair, opt for a bob cut that looks great straight with teasing at the roots or curly. Enhanced texture and a messy touch will save you when you are constantly on the go.
Shoulder Length Hairstyles for Thin Hair
Here are some of the cutest visualized ideas to embrace.
#1: Casual Braided Pompadour
Sometimes cute hair doesn't have to come through a cut – instead, think about creative ways to style your locks. For finer hair, a braided pompadour is always lovely. Get inspired by the French braids of childhood and braid only the top section of your hair, adding a kick of volume while the rest flows free.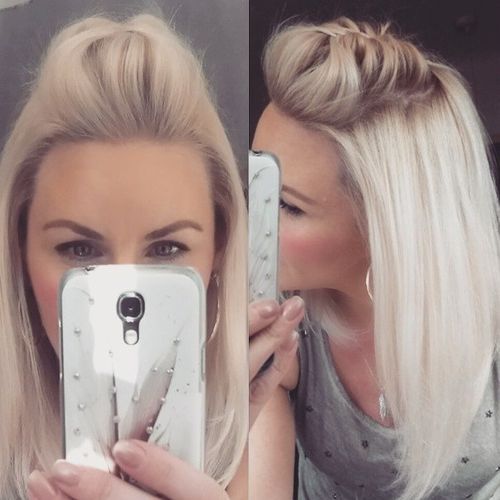 SOURCE
#2: Layering and a Headband Twist
This awesome serene look is made on the basis of a layered collarbone bob. Something as simple as a headband twist can perform both a decorative and a practical function, keeping your long bangs off the forehead and serving the zest of this gorgeous eye-catching style for straight thin hair.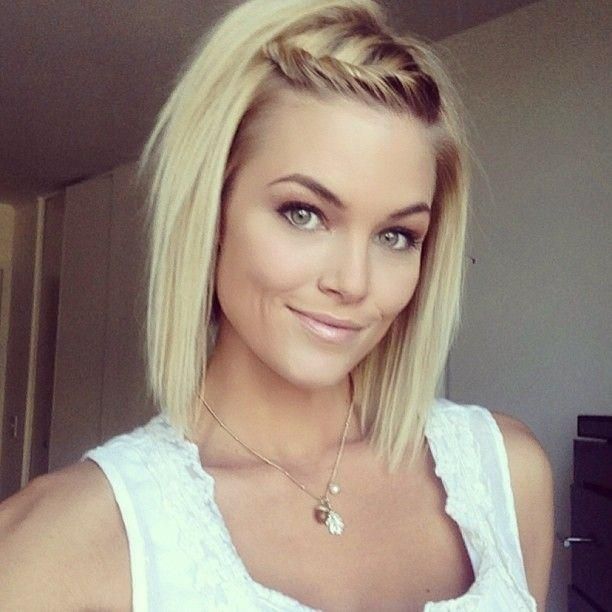 Instagram / @KRISSAFOWLES
#3: A Flip of Blonde
Champagne blonde hair is a sexy and fun alternative to more common blonde shades. When you're looking for medium length hairstyles for thin hair, remember that your color choice can really make or break a look.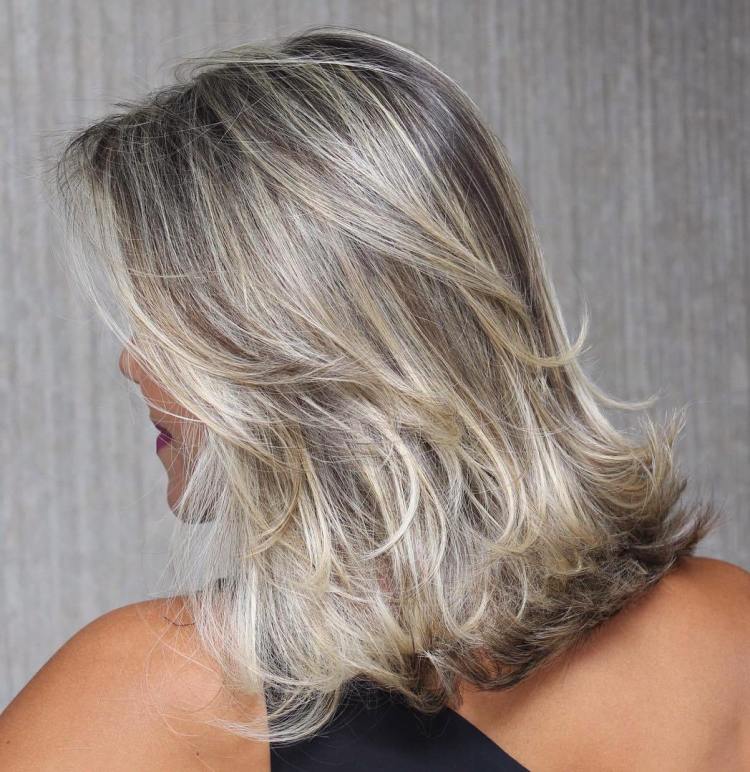 Instagram/ @MAXWELLMATHSON
#4: Angled Thin Hair
Straighten out thin hair and go with an angled bob that adds style and volume to strands which otherwise are tempted to fall flat. Keep it shoulder length or shorter for optimal manageability.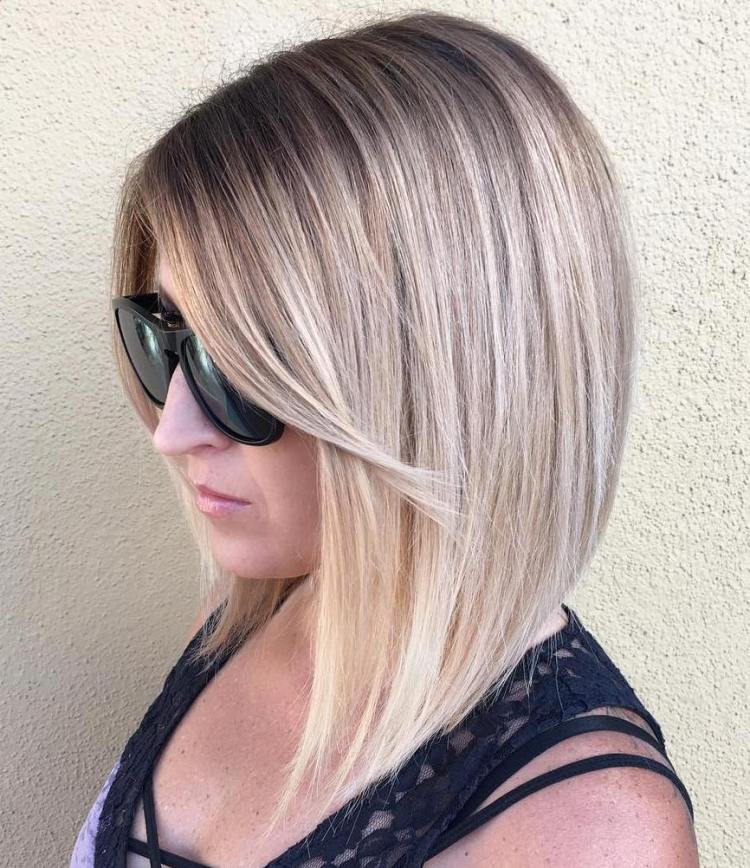 SOURCE
#5: Caramel Bob with Root Lift and Swoopy Bangs
A root lift adds overall volume, which is especially beneficial when trying to distract from thinness of hair. Caramel bobs have light, airy and enticing vibes, wonderful for warmer weather. They're also great for brightening up complexions and showing off green, blue, gray, light brown, and hazel eyes!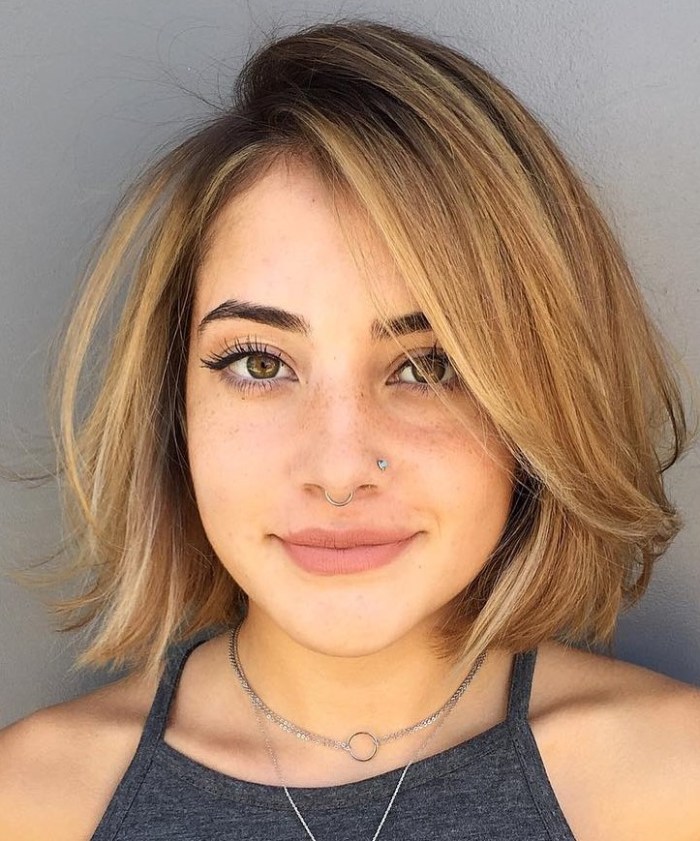 Instagram / @CAITYCAATT
#6: Medium Length Bangs
Medium hairstyles for fine hair can also be pretty stylish. While you might not be able to achieve the curls or waves that hold, you can still look sophisticated and lovely with straight, swooping layers and bangs.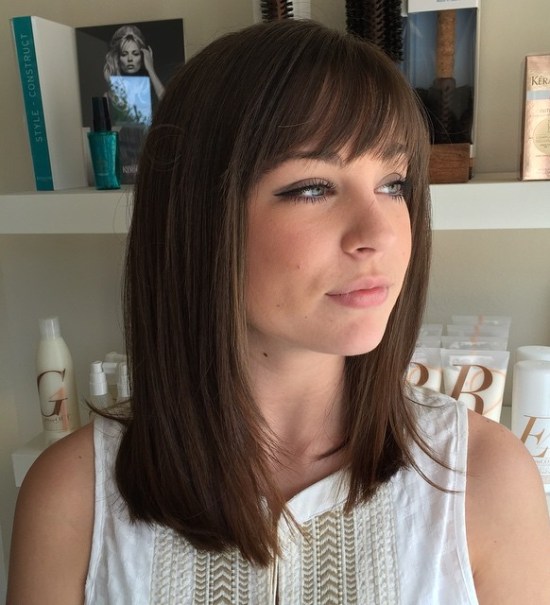 SOURCE
#7: Choppy Layers for Thin Hair
Fine hair always looks better with layers and color help – brighten up your style for summer with some various shades of blonde that are sweet and sassy.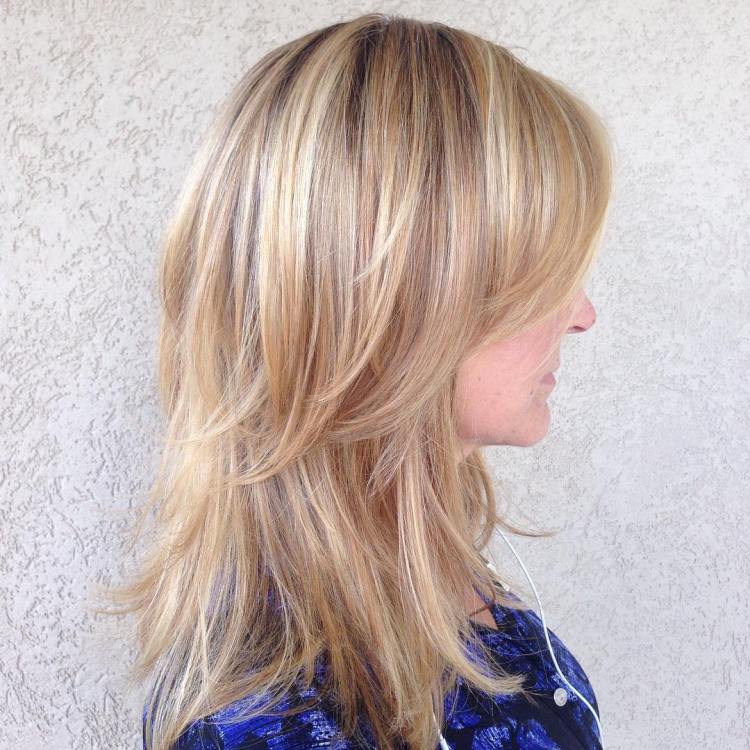 SOURCE
#8: Honey Blonde Collarbone Bob
Collarbone bobs are easy medium length hairstyles for thin hair that look trés chic. Virtually uni-length, when styled straight it's sure to minimize your morning grooming routine and give you a signature 'look'. Play up the dimension factor of this cut with balayage.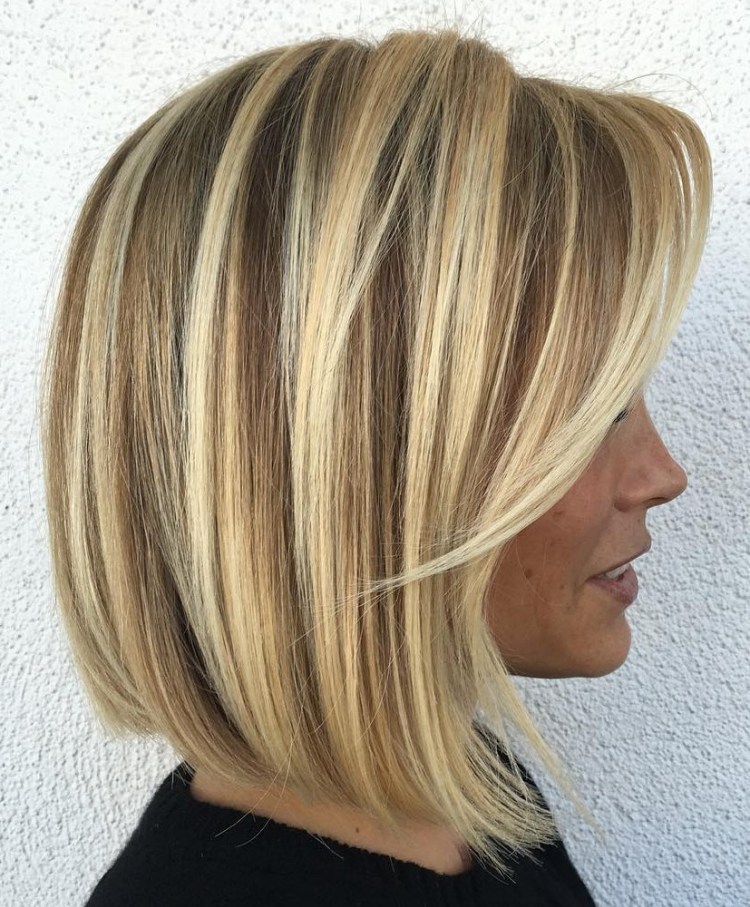 Instagram / @DAWNTRACEYHAIR
#9: Messy Updo for Medium Cut
Finger comb your hair back into a messy bun or ponytail for a fun look that also adds volume. Messy style is very "in" right now, and it's a great option if you're in between color appointments or are growing out your locks.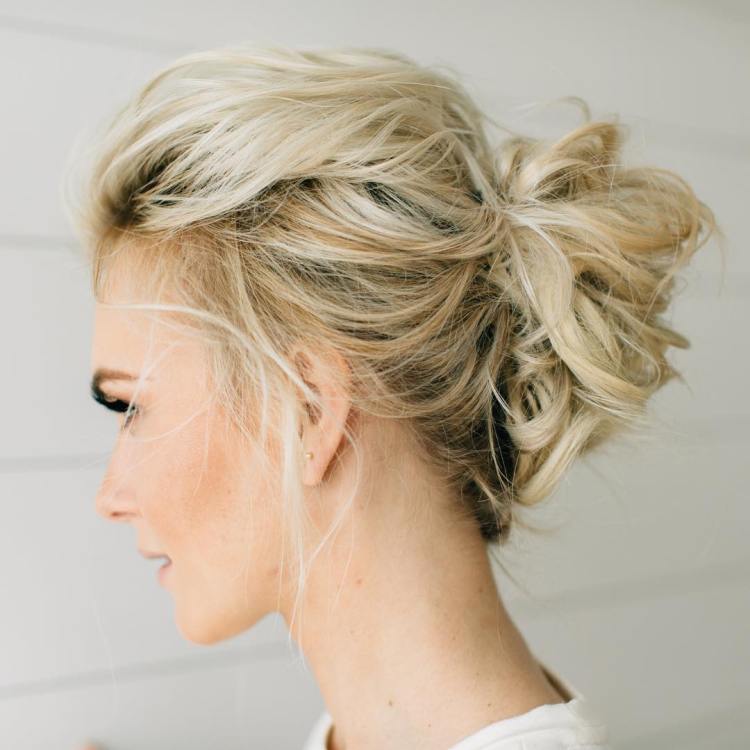 SOURCE
#10: Messy Blonde Lob
Thin hair appears fuller when styled tousled. Achieve this 'do by backcombing hair from ends upwards and teasing the crown as well. If you're into this aesthetic, balayage or ombre coloring suits this lob perfectly.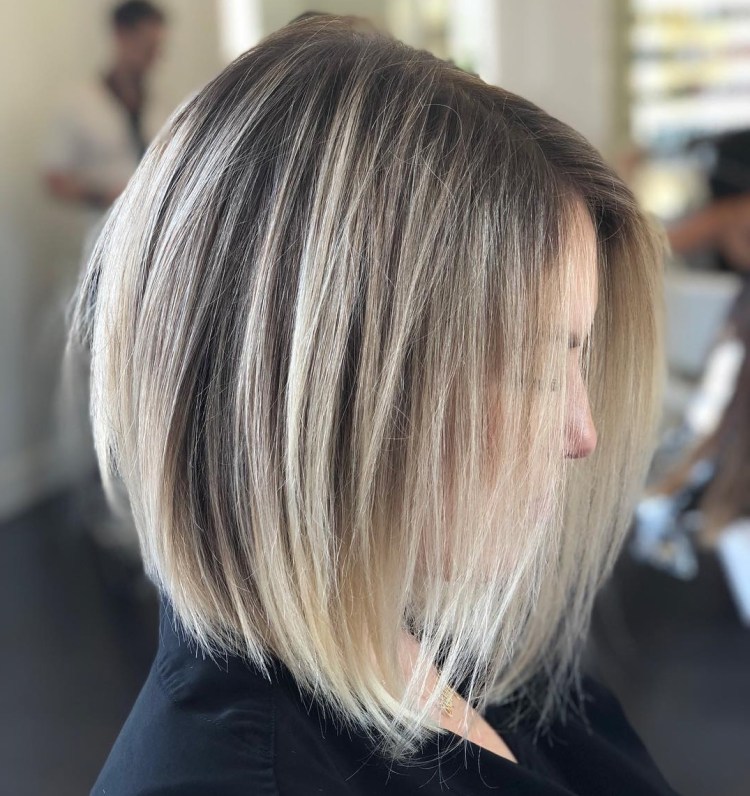 Instagram / @JENNIEHAIRARTIST
#11: U-Shaped Cut with Curled Ends
A U-Shaped cut allows classic styling (the '70s inspired waves) to be achieved easily. With added bounce at the ends, fine hair appears fuller and thicker. This effect can be gained with a flat iron when you twist hair at the bottom. Using a curling iron with a clamp or hot rollers works just as well.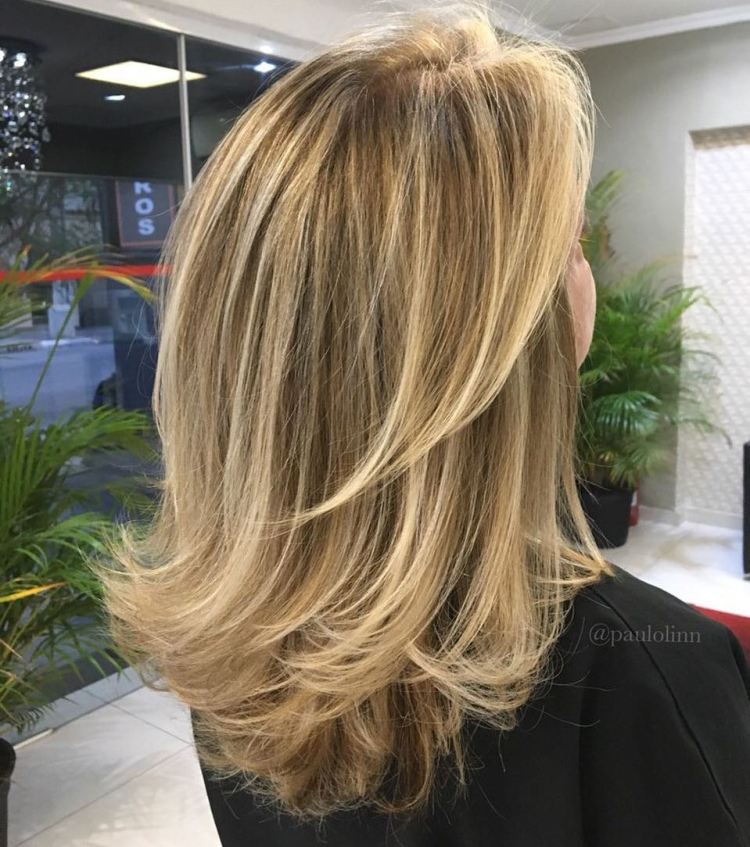 Instagram / @PAULOLINN
#12: Choppy Inverted Lob with Balayage Highlights
The great thing about inverted medium haircuts for thin hair is added body and edge. Throw in some choppy layers and subtle balayage highlights, and you get a current look many want to copy.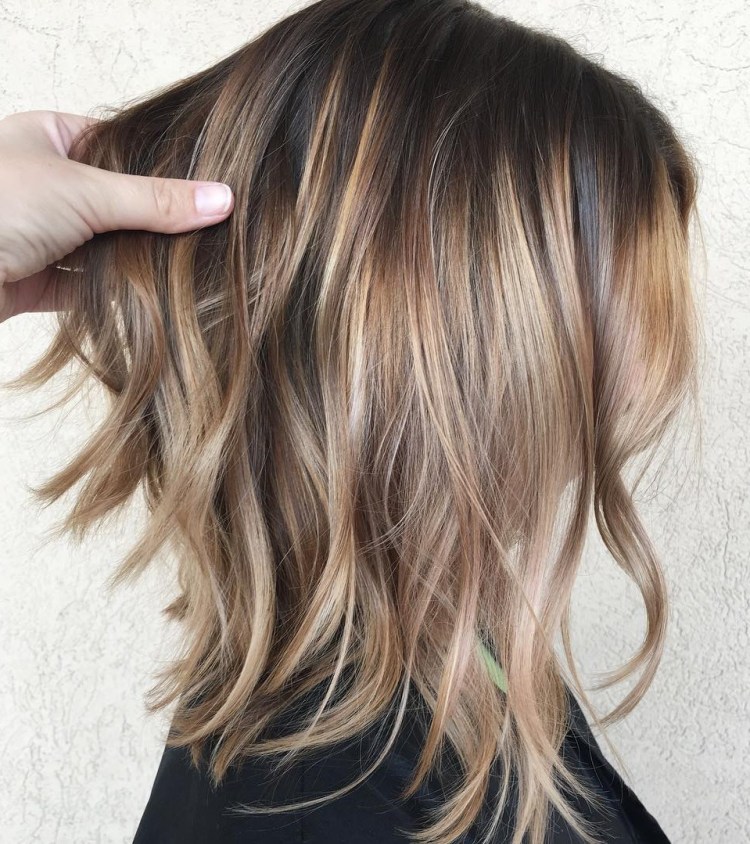 Instagram / @KRISTEN.LUMIERE
#13: White Hairstyle with Swoopy Layers
Swoopy layers on mid-length cuts are essential as they are delicate enough not to overwhelm fine hair, yet they are still functional in adding movement. This sway brings lots of dynamics which is especially important when selecting a color, like white, that may look flat otherwise.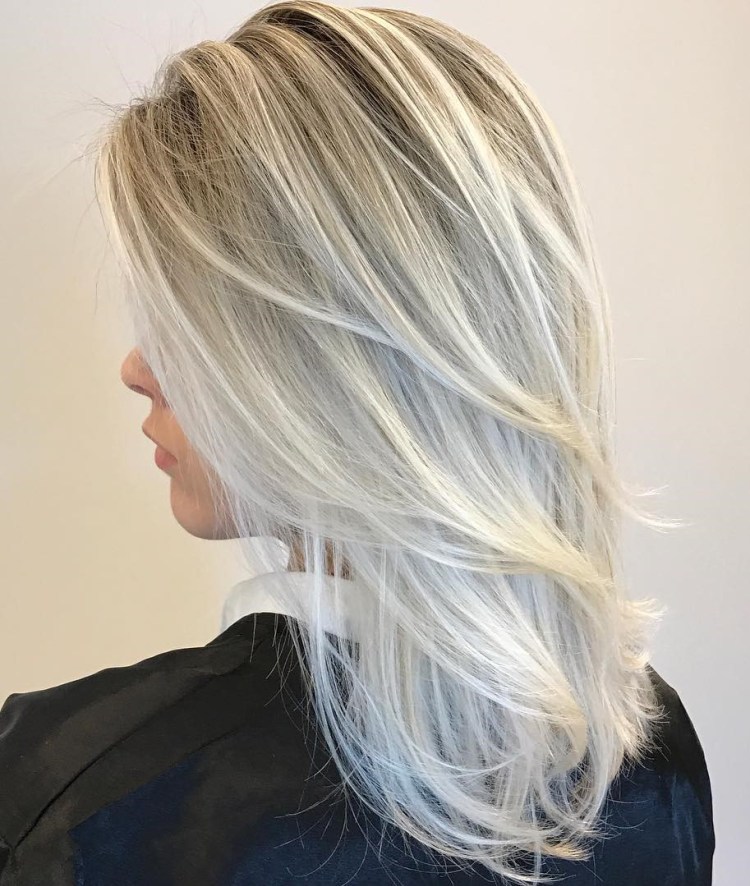 Instagram / @SAIDHENRIQUEGYN
#14: Brown Bob with Subtly Layered Ends
The key to acing haircuts on thin or thinning hair is to not overpower locks with heavy layers or dramatic cuts. Light layers in combination with subtle coloring are flattering for this delicate hair type, and they really strategically benefit thinner locks.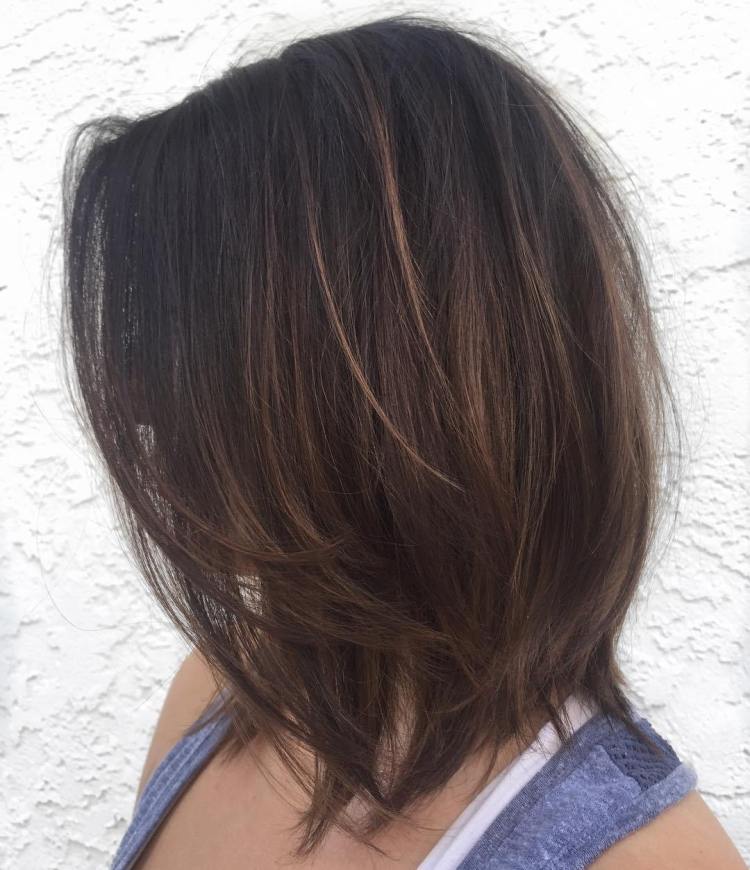 Instagram / @RINNIEMICHELE
#15: Messy Wheat Blonde Bob with Layers
Messier medium hairstyles for thin hair are among the most advantageous hairdos. They work particularly well on naturally straight fine hair, boosting the body and transforming the texture. Try curling your hair loosely, teasing it, and setting with spray. Using volumizing products on damp hair can also cut down on your styling time while still delivering the messy-chic look you are after.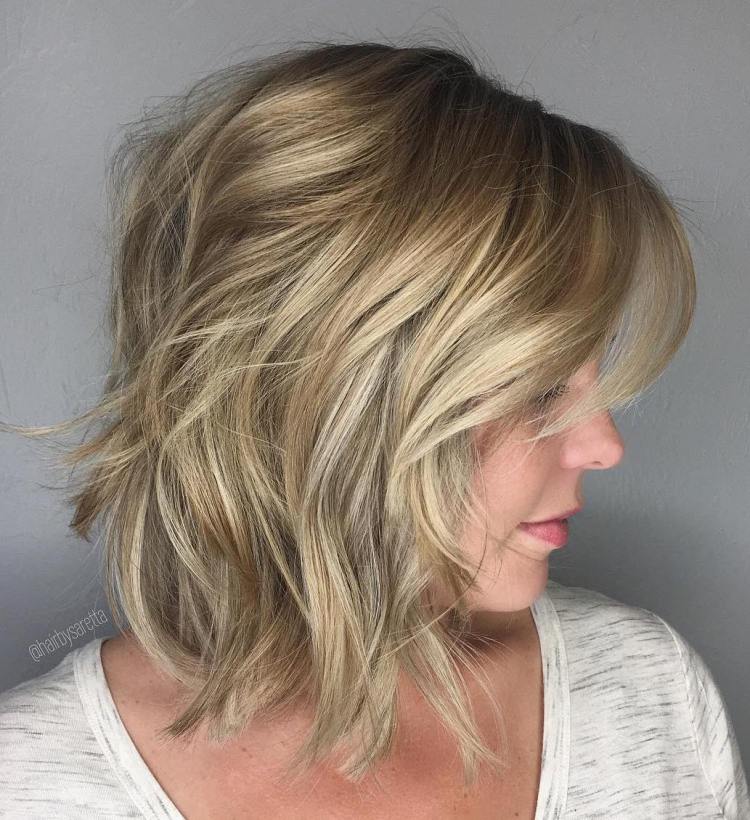 Instagram / @HAIRBYSARETTA
#16: Medium Hairstyle with Feathery Ends and Bangs
The feathering technique works wonders on thin hair. A fuzzy appearance is formed when razors are used instead of shears to cut, giving some extra texture to the mane. Texturizing adds fullness. Complete with dreamy sparse bangs and you've got a lovely medium style for straight hair.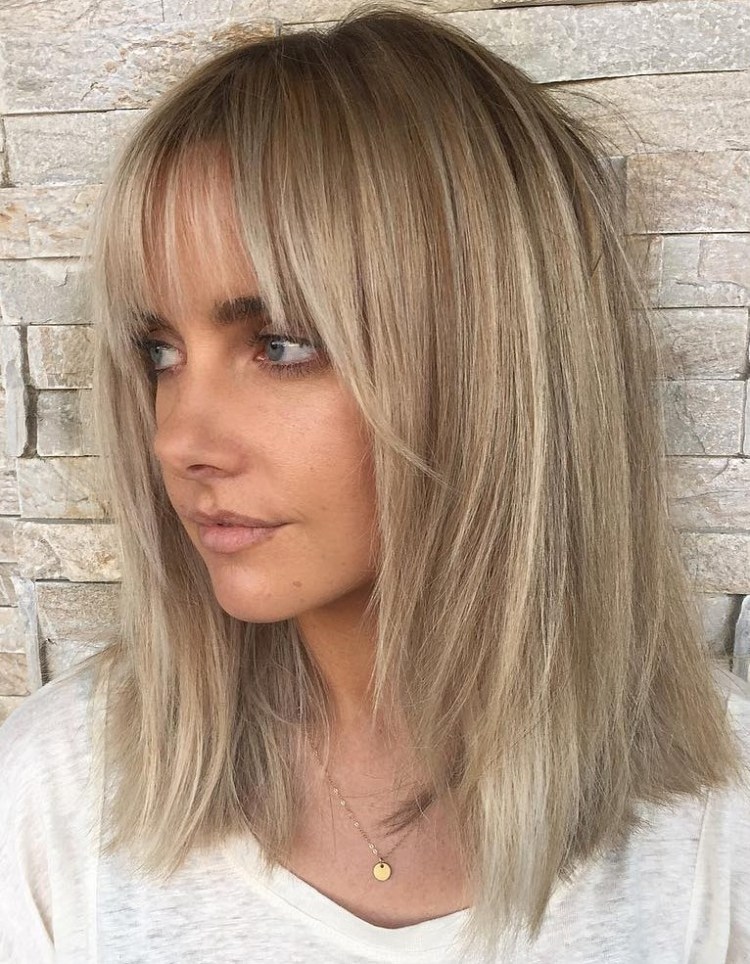 Instagram / @CAITYCAATT
#17: Angled Bob with Waves and Subtle Highlights
One can never go wrong with a cute angled bob! Highlights get shown off beautifully on big, luscious waves that are achieved with a large barrel curling wand. Make sure the style doesn't look too "done" by ruffling with your fingers.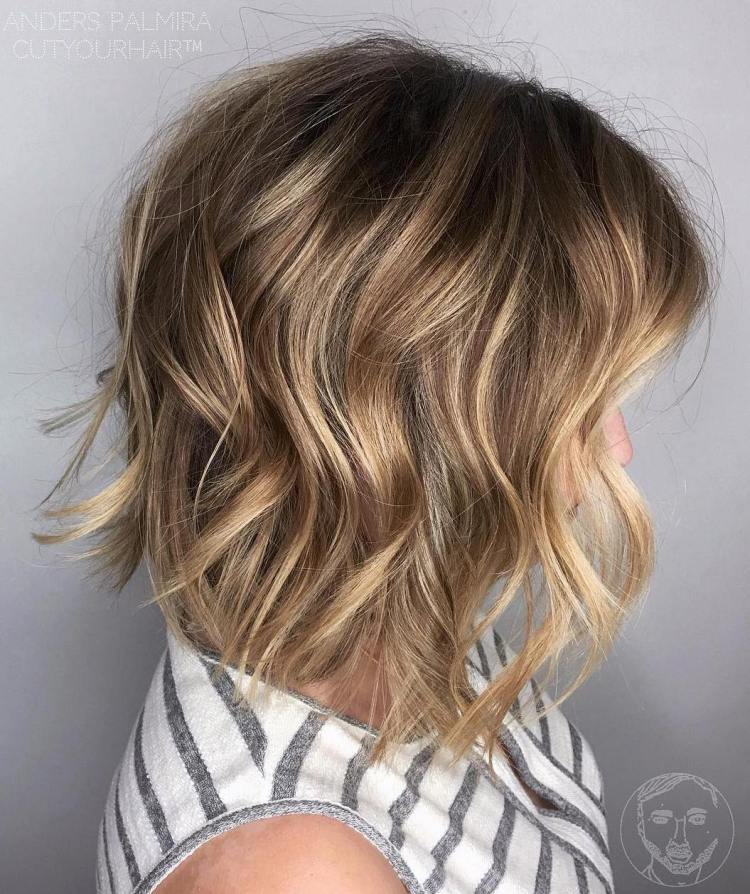 Instagram / @CUTYOURHAIR
#18: Sleek and Glossy Blonde Balayage Bob
Messy shoulder length hairstyles for fine hair are the route to building texture, but if pristine hairdos are your cup of tea, go for an A-line sleek bob. To style, pump up the gloss factor by using a shine spray: sleekness will make your hair look healthier and thicker as a result.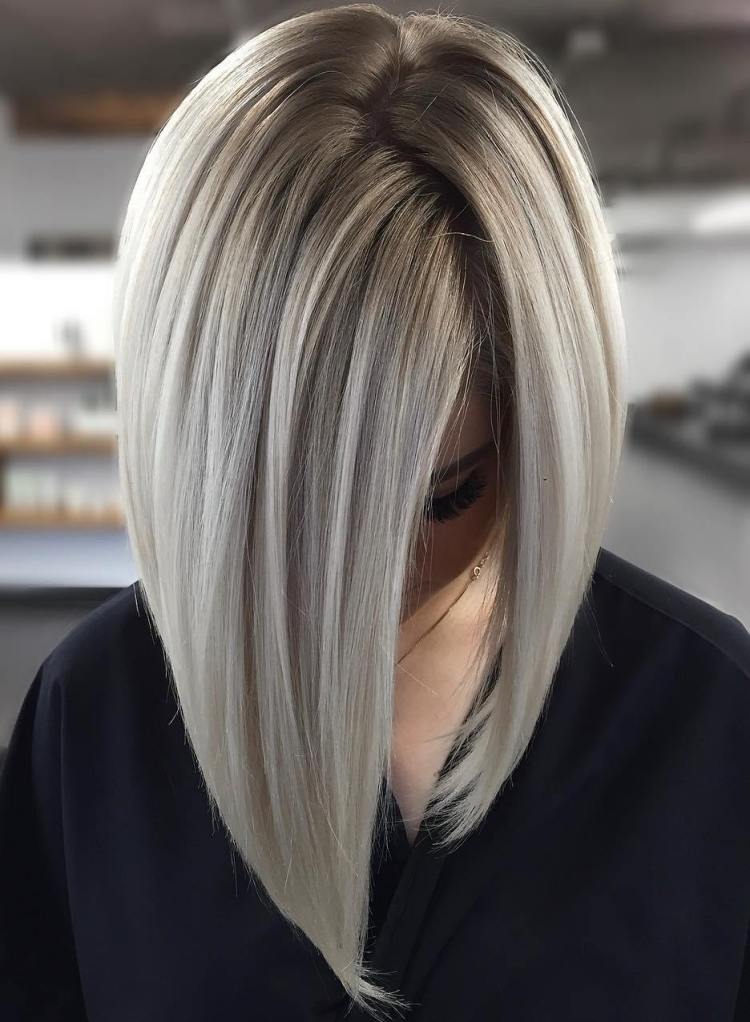 Instagram / @KALICOLOURSHAIR
#19: Blunt Blonde Bob with Layers
Sometimes straight cut shoulder length bobs can show off how thick or thin hair is, which may not be what a lady with finer hair is looking for. However, uni-length trims can work for anyone if there are sparse, delicate layers incorporated into the cut, as they deliver volume and movement.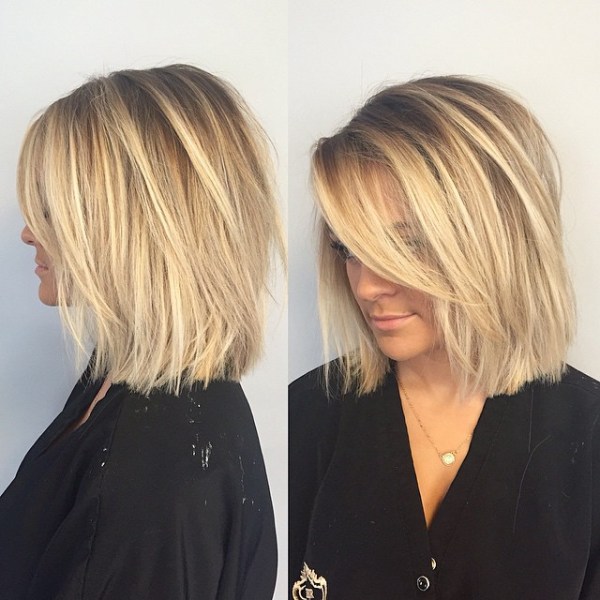 Instagram / @CHELSCARUSO
#20: Perfect California Blonde Bob
Choose a blonde that has undertones complementing your skin tone, whether cool, warm or neutral. Highlights help amp up the dimension in a bob regardless of styling – straight, wavy or curly.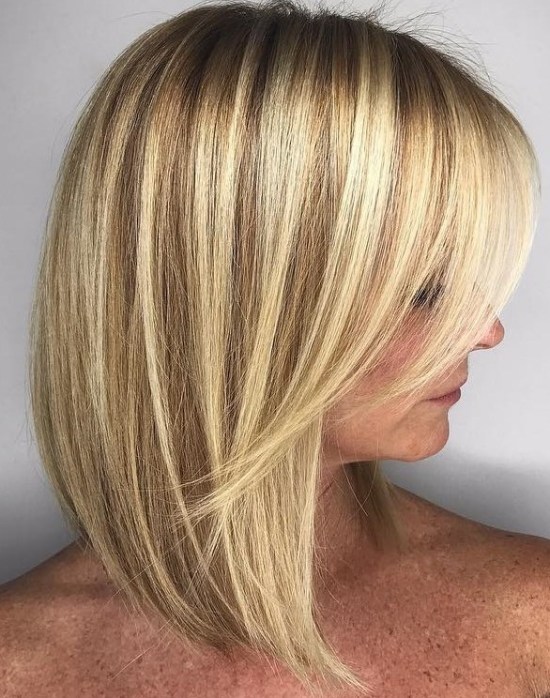 Instagram / @COLOUR_SAMLEE